Above: Santo Domingo church viewed through Flame tree.
One of the many things I love about Mexico are its vibrant colors. The city of Oaxaca is not different, in fact the colours seem even warmer, more tropical than those further up north. I'll have a detailed post on Oaxaca coming up, but in the meantime here are a few photos of this pretty and very colorful city.
Above and below: Colorful personalities along the Alcala (the walking street connecting the city's two main squares)

Below: Some of the buildings around the city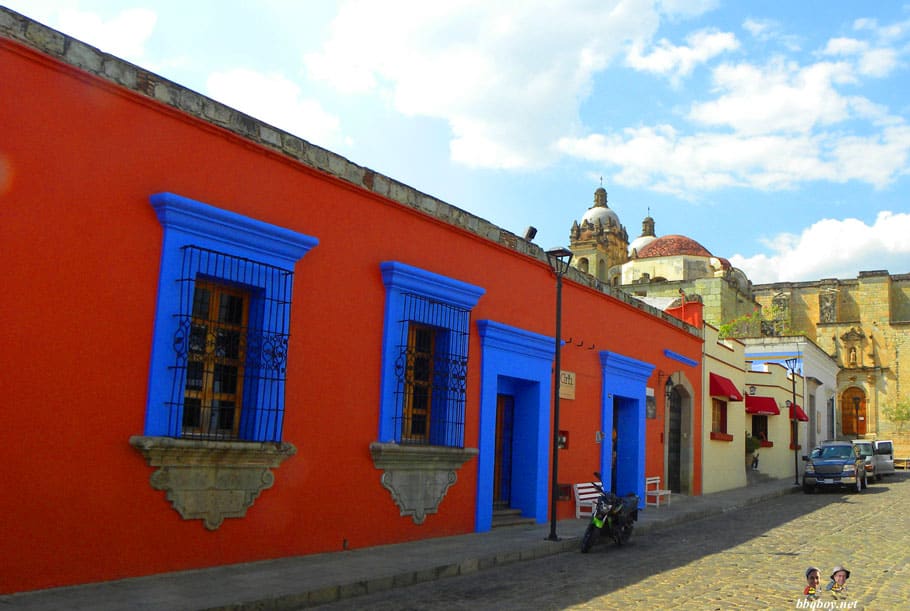 Above: View down the Alcala from the Contemporary Art Museum
Above: even the dogs are colorful.
Above photos: Lots of textiles in Oaxaca – blankets, rugs, shirts & skirts…
Above: Panteon General cemetery
Above: Balloons being sold in the zocalo.
Above: Store selling piñatas
Above: More colorful buildings
.For more on Mexico, visit our Destination Guide page HERE.
——————————————————————————————————————————————————————————————-
If you haven't subscribed yet and want to get our posts and newsletters sent to your email, just insert your email address below: