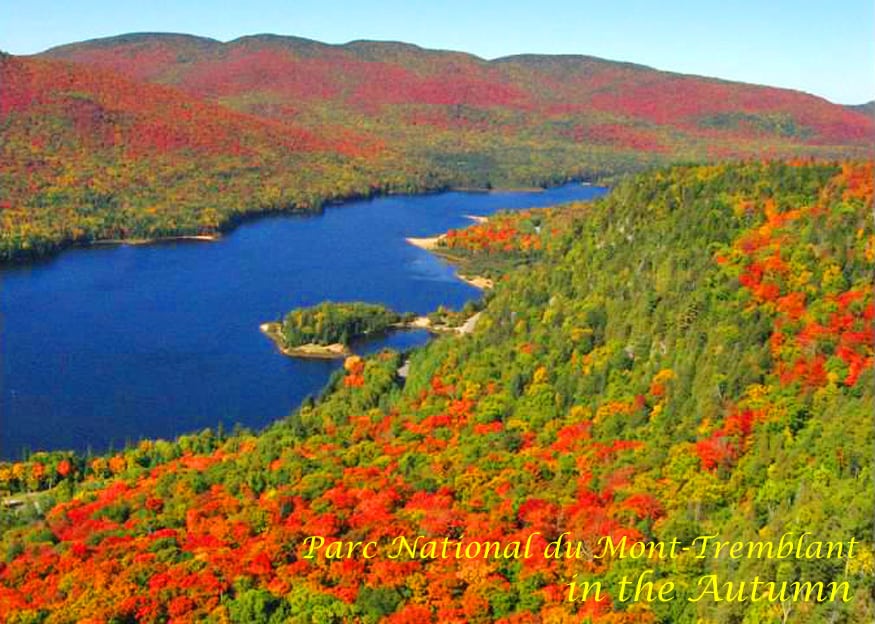 Above: View from the belvedere on the Sentier de la Roche.
Parc National du Mont-Tremblant is a great spot to hike – especially in the Autumn when the colours come out. The Park is located 1 1/2 – 2 hours north of Montreal and is a large park with several sectors, each with a selection of hiking trails of varying difficulty and length.
Map Credit: Mobilemaplets.com
Popular, principally due to its proximity to Mont-Tremblant village (and the nearest access point into the park from Montreal) is the Lake Monroe sector. Starting from the Visitor's Center, a few hikes are available. On this particular weekend we did the Sentier de la Roche trail, a 4.8 km, moderately rated hike that takes approximately 2 hours to complete (photos below).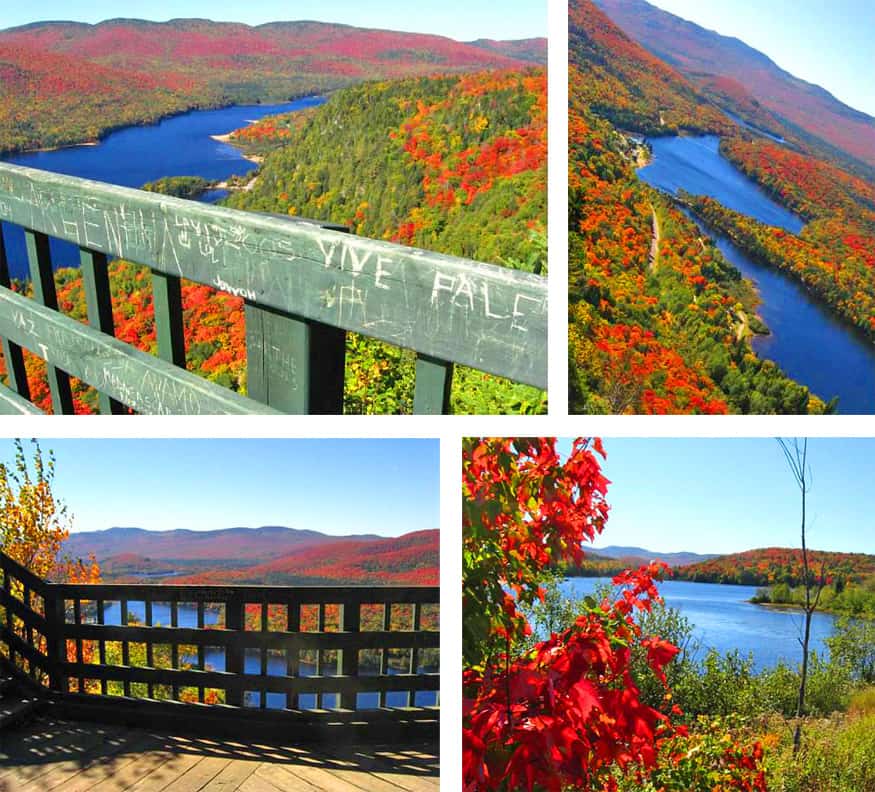 Click HERE for a detailed guide to all of the hikes on Parc National du Mont-Tremblant.
Although not technically in the park, there are also hiking options available at Mont-Tremblant village. In the summer/fall you can either hike up Mont-Tremblant from the village, or take the ski lifts up. Below are a few photos from a hike taken around the top of the mountain (as you can see, these were taken later in the fall):



Have you hiked in Mont-Tremblant? Do you have a favorite hike?
.
Related: