This Destination Guide is contributed by Andrea at TravelaroundUSA. As the name suggest, she's the expert on Travelling around the United States. Check out the overview below, then click on her site for a lot more on travel in the USA!
The United States of America is a large country in North America, often referred to as the "USA", the "US", the "United States", "America", or simply "the States". It is home to the world's third-largest population, with over 310 million people. It includes both densely populated cities with sprawling suburbs, and vast, uninhabited and naturally beautiful areas.
The United States is not the America of television and the movies. It is large, complex, and is made up of many diverse ethnic groups – a city like New York will have dozens, if not hundreds, of different ethnicities represented within a neighborhood. One will also find great diversity on the regional level; Mississippi in the South, for example, is very different culturally from Massachusetts in the North, just as the West Coast is very different from the Midwest. It is this regional diversity, both culturally and geographically, that makes the United States such an interesting and rich destination.
Costs
Only the extremely thrifty will spend less than $100 a day. A comfortable mid-range budget typically ranges from $175 to $225 a day; this usually gets you a car, gas, two meals, a good hotel and a museum admission or two. Spending over $300 a day isn't hard: just splash out a few times, drive a lot, and stay, eat and whoop it up in New York, Chicago, San Francisco etc.
We define a 'midrange' hotel very broadly (as $80 to $200) : in rural areas, $100 buys a princely night's sleep, but in some cities, clean places start at $200. The same math holds for meals.
To travel on the cheap, plan on camping or hostelling ($15 to $25 a night), cooking some of your own meals, and touring by bus. It's not hard, but it limits your flexibility and it's slower (which isn't so bad). Be wary of budget motel come-ons; the sign might flash $39, but it's probably for a single and won't include tax.
Traveling by car is often a necessity. A rental is a minimum of $40 a day (type of car, tax and level of insurance can push it higher), plus gas. Planning the great American road trip? Petrol could cost more than the car itself (say, another $20 to $40 per day).
Tipping – Tipping is standard practice across America. In city restaurants, tipping 15% of the bill is expected; less is OK in an informal diner, while top-end restaurants expect 20%. Bartenders expect $1 per drink. Taxi drivers and hairdressers expect 10% to 15%. Skycaps at airports and porters at nice hotels expect $1 a bag or so. It's polite to leave a few dollars for the hotel maid, especially if you spend several nights.
TOP PLACES TO SEE IN USA – EAST COAST
New York City, is one of the most popular tourist destinations in the world, let alone in the USA. That's because New York has everything: landmarks, Broadway shows, five-star restaurants, luxury and boutique shopping, and fabulous people-watching opportunities.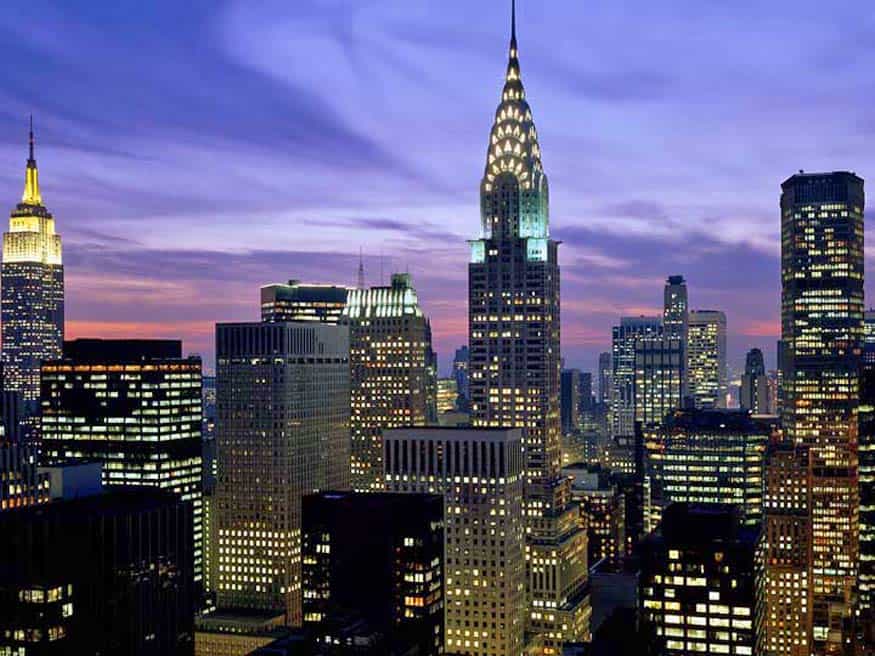 Boston is awash in history, from the Old North Church – made famous in Longfellow's poem about Paul Revere's midnight ride – to the Cambridge campus of Harvard University, the nation's oldest institute of higher learning, founded just a few years after Boston itself.

Burlington. Vermont is the state with the most breweries per capita — meaning you can visit lots of them without going too far. In Burlington alone you can visit Magic Hat Brewing Company, Switchback Brewery, Vermont Pub and Brewery and Zero Gravity Brewing. Home to the University of Vermont, Burlington is known to be politically active, progressive and always youthful. Its location on the shore of Lake Champlain and its proximity to mountains make it a great base for the outdoorsy types.

Another favorite city of America's Founding Fathers, in particular Ben Franklin, Philadelphia has many important colonial attractions, such as Independence Hall and the Liberty Bell. This East Coast city is also home to great neighborhoods and markets, premier art museums, and fabulous food.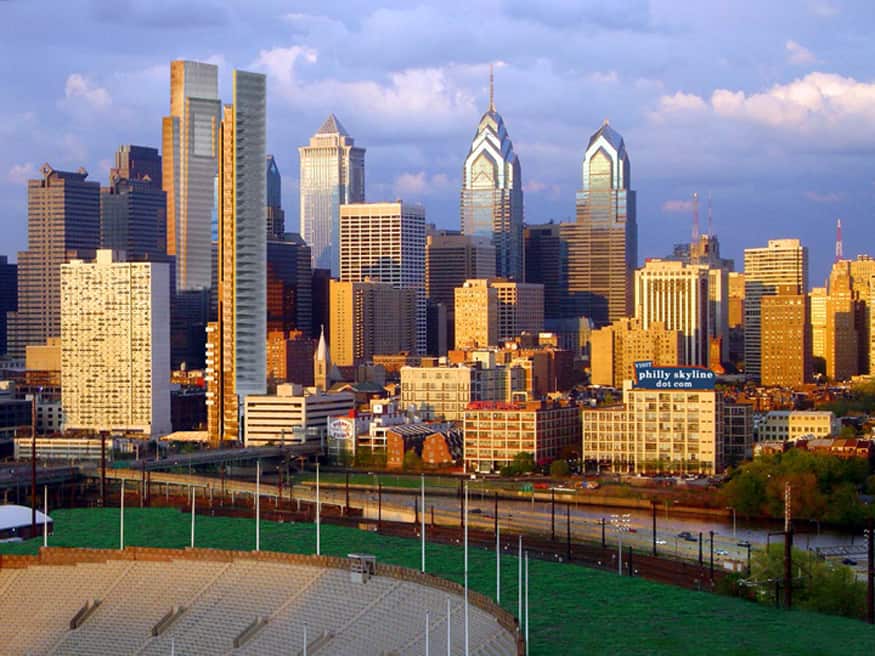 Washington, DC, is particularly popular with American travelers who come to visit the many monuments and institutions in the Nation's Capital. As home to over 180 foreign embassies and consulates, DC also has a world-class flair worth checking out. And, of course, there are those famous cherry blossoms.

Savannah, Georgia. Get a strong dose of Southern charm at this quintessential Georgia city. You will eat delicious food and won't spend a lot of money — Savannah is incredibly affordable. Also, Downtown Savannah is one of the rare places with no open-container laws, so grab your beverage of choice and roam the streets during happy hour. The city is the oldest in Georgia, so it's rich in history and culture.
Click here for more on Savannah.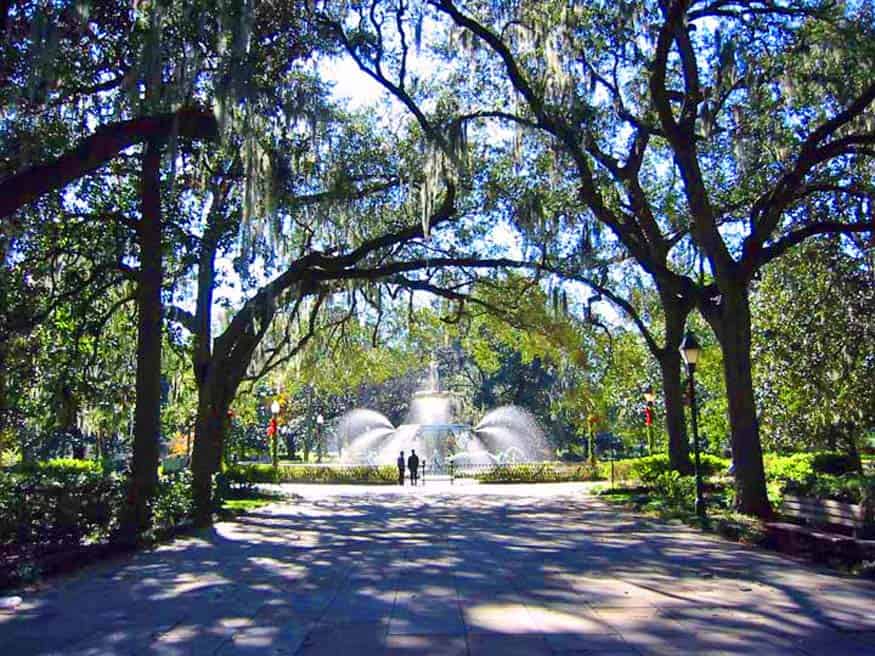 Boisterous, eternally-youthful and always a party, New Orleans offers the perfect balance of beautiful architecture, great food and a guaranteed good time. You can visit secluded bayous by airboat, take in the picturesque French Quarter, hang out in the revitalized Arts District and sample Cajun and Creole delicacies. And, of course, you can't beat the nightlife.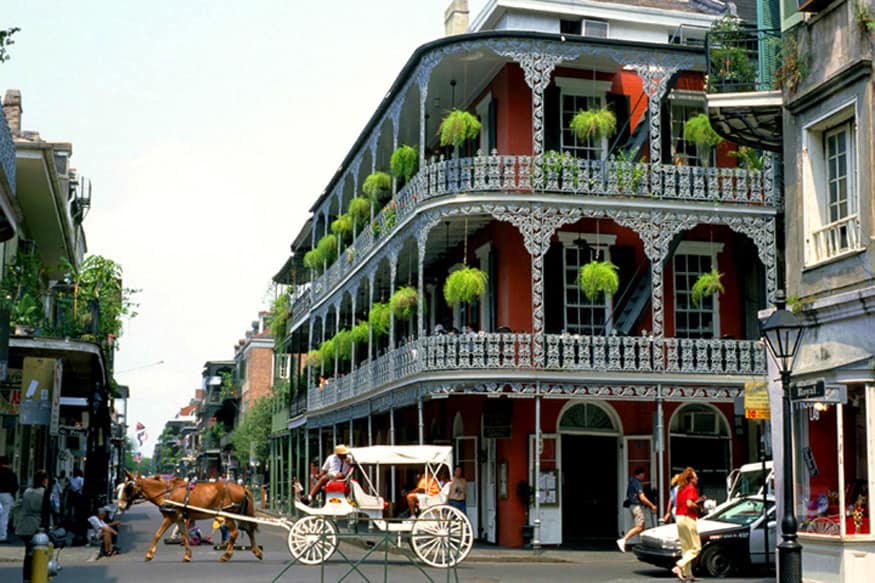 There are many places to visit and things to do in Chicago. Explore the depths of the ocean at the Shedd Aquarium. Catch a fly ball at Wrigley Field. Take in a show at The Chicago Theatre. Ride the Ferris Wheel at Navy Pier.
A FEW OF THE EAST COAST TREASURES
Niagara Falls is an incredible waterfall system located on the border between Ontario, Canada and New York of the United States.


Located on Mount Desert Island in Maine, Acadia National Park feels like the perfect place for a quiet getaway.


Watch minke, finback, and humpback whales glide through the Atlantic Ocean off the coast of Cape Cod, Massachusetts.

The most visited National Park in the United States; Great Smoky Mountains National Park, Tennessee/North Carolina.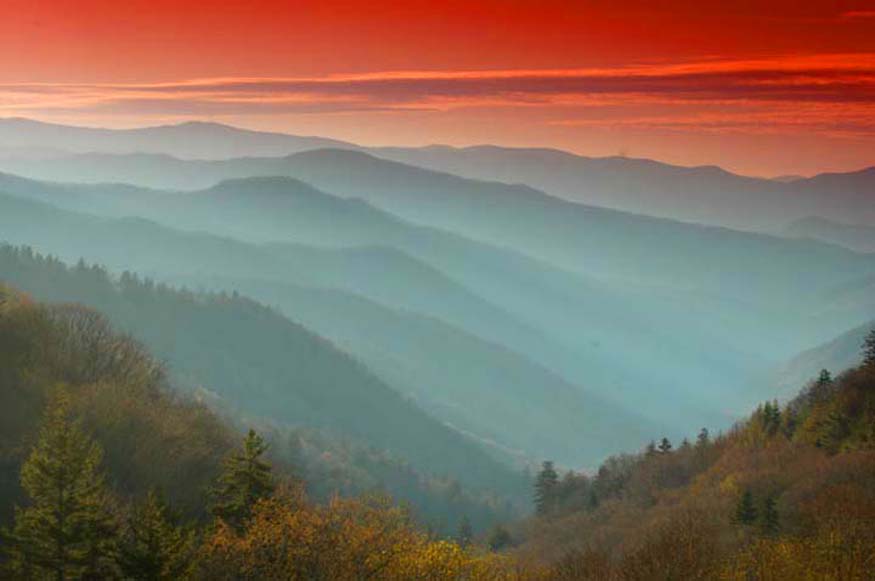 .
TOP PLACES TO SEE IN USA – WEST COAST
Seattle, Washington – The Emerald City is a top choice for West Coast travel. A "must do" list includes Pioneer Square, Pike Place Market, the Space Needle, the Seattle Great Wheel, the original Starbucks and the Waterfront.

Portland, Oregon – When a vibrant, thriving city is this close to an incredible natural paradise of ocean and mountains, the only phrase that fits is "The Best of Both Worlds." Portland brings nature – and its bounty — into the city, with farmers' markets, microbrews and food trucks. And a mountain hike or bike is always just minutes away. Portland has a strong cultural scene with high marks in music venues and movie theaters per square mile.

Los Angeles, California – The City of Angels always maintains its attractive facade, just as the glamorous residents do. When in Hollywood you have to go for a ride along the Sunset Boulevard, but there is much more to LA then just glamour boutiques, restaurant and celebrities taking their pets for a walk. The Sunset Strip is an ideal place for you to visit apart from beautiful Malibu and endless Venice Beaches.

San Francisco, California – Leave your heart in the City by the Bay, one of the loveliest towns anywhere on earth. You'll never forget that first hilltop view of the Golden Gate Bridge, the fun of a bell-clanging cable car ride. Those treasured moments could only happen in San Francisco, a city that never fails to delight and charm its visitors.

San Diego, California – With a a near-perfect climate all-year-long, San Diego has many tourist attractions like Old town, Balboa park and Sea World. And then of course, there's the beaches and shoreline. Pacific Beach is great for people watching. La Jolla Shores is your best bet for a day at the beach, with kayak rentals, etc. La Jolla Cove is a great coastal walk with lovely views, seals, and posh shopping in La Jolla village. The Gaslamp Quarter along Fifth Avenue in downtown San Diego is the entertainment and dining center of town. A quieter alternative to the Gaslamp District is Little Italy, along India Street in downtown.

Las Vegas, Nevada – From gambling to shopping, and fine dining to entertainment, Las Vegas is one of America's most fascinating cities. Dubbed "The Entertainment Capital of the World," this desert city has something to offer everyone.
.
A FEW OF THE MANY WEST COAST TREASURES
The Grand Canyon, Arizona, is a gift that must be seen to be appreciated. Its immense size is overwhelming. The Canyon is 277 river miles long, up to 18 miles wide and a mile deep. The color and geological formations are breathtaking.

Yosemite National Park, California. Chiseled, handsome granite rock formations–the largest monoliths in the world, jut out of the pristine forest. In the spring, Yosemite becomes a water wonderland as melting runoff creates a valley full of waterfalls.

Yellowstone National Park, Wyoming (extending into Idaho and Montana) contains the world's largest collection of geysers. A mountain wildland, home to grizzly bears, wolves, and herds of bison and elk, the park is the core of one of the last, nearly intact, natural ecosystems in the Earth's temperate zone.

Mount Rainier National Park, Washington. Mt. Rainier, the snow-capped volcano known as Tahcoma to Indians, is arguably the most spectacular mountain peak in the lower 48 states.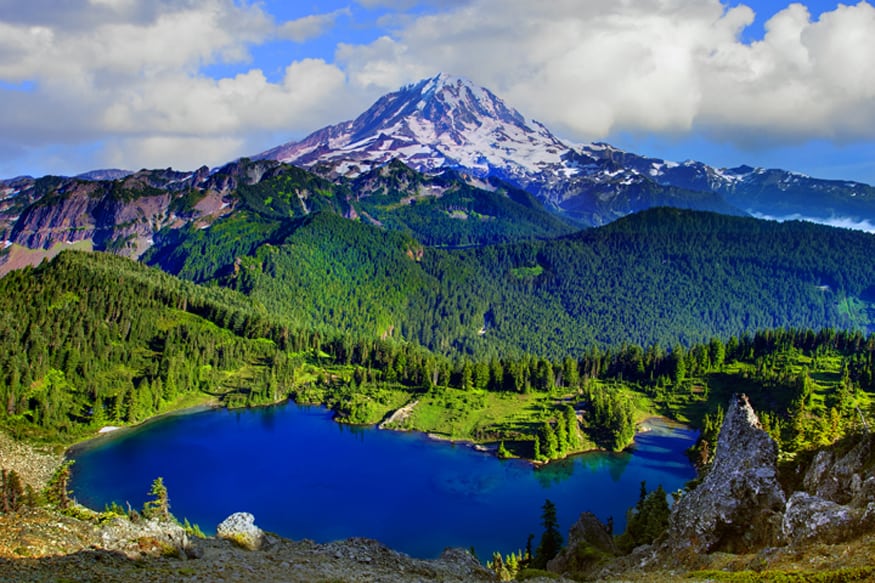 .
Feel free to comment with recommendations, tips, or your stories on the United States. Any other highlights that we may have missed? I'm always looking to supplement/update the above and welcome all constructive feedback!
Also: Make sure to check out our guide on Hawaii!
Also: The Ultimate Guide to Canada


——————————————————————————————————————————————————————————————-
Planning to visit the USA? If so check out my favorite affiliated companies. I book all my hotel stays with Booking.com (because you don't have to pay upfront).
If you're staying longer, book an apartment on Airbnb. You're getting a Bbqboy discount if you sign up using the link below.
——————————————————————————————————————————————————————————————-
.
——————————————————————————————————————————————————————————————-
If you haven't subscribed yet and want to get our posts and newsletters sent to your email, just insert your email address below: