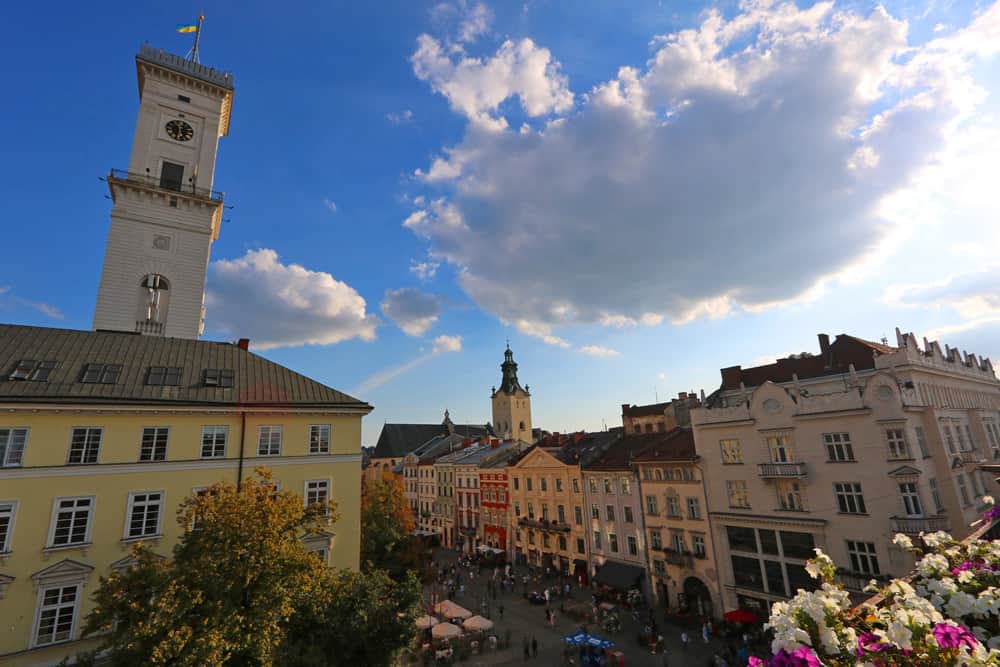 I've previously mentioned that Lviv has our vote as the most underrated city in Europe. We first visited the city in 2018. We stayed a month that time. We loved it so much that we came back in 2019 and spent 3 months there. Being full-time travellers (at the time) we always tried to keep away from popular/expensive cities – especially during summer – and Lviv made for the perfect base. We found an apartment where we paid the equivalent of $600 US/month in rent.
We love Lviv. Being unable to travel over the last year and a half we came to the realization that there are 2 cities from our full-time travels that we really, really miss. Those are Lviv and Prague.
I did this video to show off Lviv's attributes. It's 6 minutes long and pretty fast paced but yet it still doesn't cover all of Lviv's highlights (have a look at my really detailed guide to Lviv if I've sold you on the city). Note: when watching keep in mind that in central Lviv you're never more than 10 minutes walk from any of the highlights in the video. So all you're seeing is in a concentrated area.
---
---
Related: We have tons of photos of Lviv in this post
Just a mention: if Lviv is the most underrated city in Europe, then Kyiv (Kiev) might just be the most underrated capital. We didn't love it as we loved Lviv, but it was one of the most surprising big cities we've visited with some incredible highlights. The Orthodox churches we saw in Kyiv are the most amazing we've seen anywhere.
Related: What to See and Do in Kyiv
In short, Ukraine provided us with some of our best memories from our years of travel and it makes for a really interesting and off-the-beaten-path destination. And the great thing is that it is also a very affordable destination no matter how you travel.
Thanks for reading (and watching)!