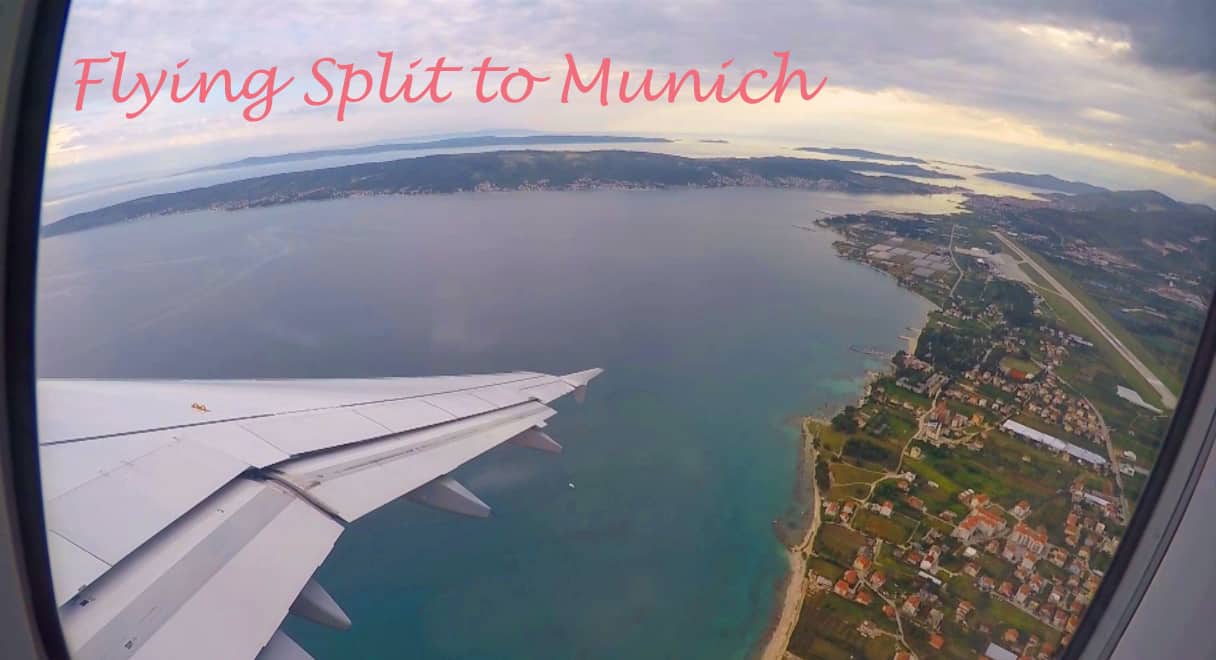 Flying Split to Munich on Lufthansa
I love plane views. When I bought the GoPro a couple of months ago I did it precisely because I wanted to capture views from mountains, towers and especially planes.
In mid-June I left Spanky behind in Split (Croatia) and flew to Mexico to visit my mom. This video captures the first leg of my trip from Split to Mexico City (via Munich). It's about 3 ½ minutes long and captures some of the highlights from the 65 minute flight, including takeoff, popping through the clouds on the way up, popping through the clouds when descending, and landing. It also includes the beer I had while watching a football game in Munich Airport. You might have to be a plane geek like me to fully appreciate it 🙂
.
.
The plane above is a Lufthansa Airbus 321. After a 3 hour layover in Munich I got on a larger Lufthansa plane, an Airbus 340-600, for the 11 ½ flight to Mexico City which arrived at 4 am in the morning. It was a long day.

.
.