Highlights of Chiang Mai and Chiang Dao
Northern Thailand. I remember passing through Chiang Mai in 2002 and not really liking the city. I think that had something to do with the moody girlfriend I was travelling with. She had one of her emotional meltdowns in Chiang Mai and I just remember thinking that travelling with a woman was one of the worst things ever.
This time I was here with Lissette and we ended up loving Chiang Mai. The weather is cooler and the city much cleaner than Bangkok. It has a more provincial feel, its people friendly and unhurried. Within the old walled city there are over 300 temples. Not only is that as many temples as in Bangkok, the temples here are older and grander than the ones in Bangkok; most of Chiang Mai's temples were built in the 13th to 15th century when it, along with Sukhothai, became the predominant religious and cultural centers in Northern Thailand. Its history predates Bangkok by approximately 500 years (Bangkok only became capital in the 18th when the city of Ayutthaya fell to the Burmese). So there's tons of impressive history here.
We only had 24 hours on this visit to Chiang Mai. I recommend doing what we did; hire a tuk tuk driver and ask him to take you to the major temples. A few of the 'must see' temples below.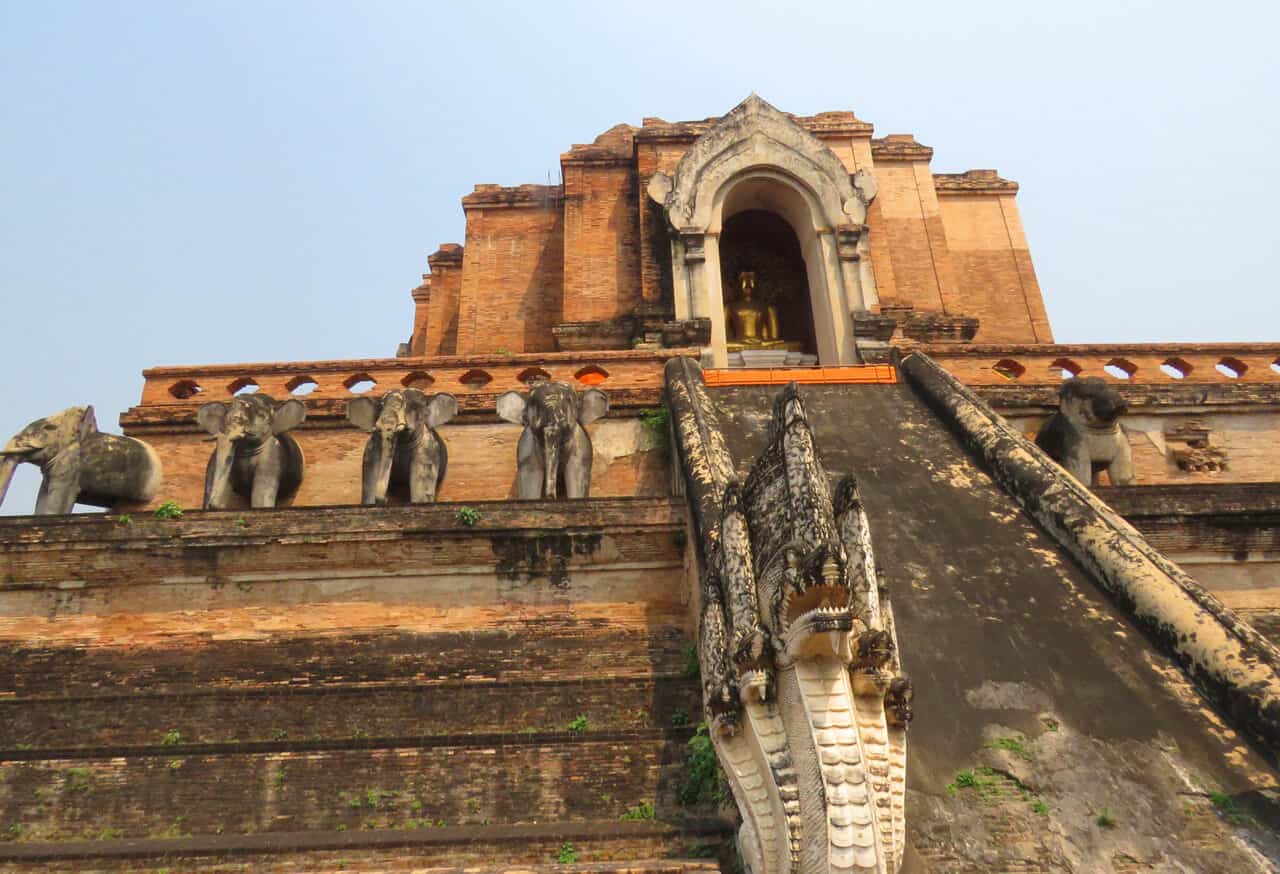 ---
---
More temples to see: Wat Bupparam (500 meters east of Tha Phae Gate), Wat Suan Dok (located 1 km west of the walled city) and Wat U-Mong (2km to the west of the old city). A highlight, and the most famous temple in the area, is Wat Phra That Doi Suthep, 30 min away at Mount Suthep (photo at the top of this post). The temple and the views over Chiang Mai from this spot are spectacular.
As I've mentioned, with over 300 temples in this city you'll encounter one everywhere you look
---
---
Chiang Mai has become one of the preferred retirement spots for a lot of Westerners and it is easy to see why; life is relatively inexpensive, the climate is great, the people are friendly, and there is great infrastructure for Westerners. You can find cafés, Western restaurants, English-language libraries and markets where you can pick up clothing and food very cheaply. It's a spot where you can live in an exotic location without giving up the comforts of Western culture.
Accommodation: We splurged and stayed at the Tamarind Village. Extraordinary. But we wouldn't pay that kind of money for more than 1 night.
---
---
Chiang Dao
Chiang Dao is a pretty little town about and hour and a half north of Chiang Mai. A relaxing spot with mountain scenery, it has 2 main highlights: Wat Tham Pha Plong, a temple on Chiang Dao mountain, requires you to climb over 500 steps to it's summit. The effort is worth the views. Not far away are the Chiang Dao caves, a cave complex that actually goes 14 km into the mountain (how far in you go depends on your claustrophobia and willingness to squeeze through tight spaces inhabited by hand-sized spiders). The cave also has a small temple worth seeing.
We visited the above on the first day, the 2nd day we spent the day at Elephant Nature Park.
---
---
In hindsight, I didn't plan for Northern Thailand properly. 3 days was not enough for both Chiang Mai and Chiang Dao, especially since one full day was spent at the elephant park. I would recommend at least 2 full days in Chiang Mai with an extra day for an elephant tour (which you should book from Chiang Mai and not Chiang Dao as we did). Chiang Dao deserves 2 days on it's own, it's a great place to relax in mountain scenery.
Again, we've had so many pleasant experiences with Thais. We were walking down a country road when we ran into an elderly woman with a basket on her head. She smiled broadly and gave Lissette's arm a little squeeze as she passed by. Why would she do that? Before coming to Thailand I had wondered what the reaction to us would be here – me a tall white guy with Lissette my little brown bundle of joy. We've gotten nothing but large smiles and curious, but friendly stares. One woman, thinking that maybe she and Lissette had something in common, had smiled and pointed back and forth between herself and Lissette "Muslim. Same same?" (this had happened in Ko Yao Noi). Lissette had smiled and shaken her head. People were curious and wanted to connect. I hope that never changes.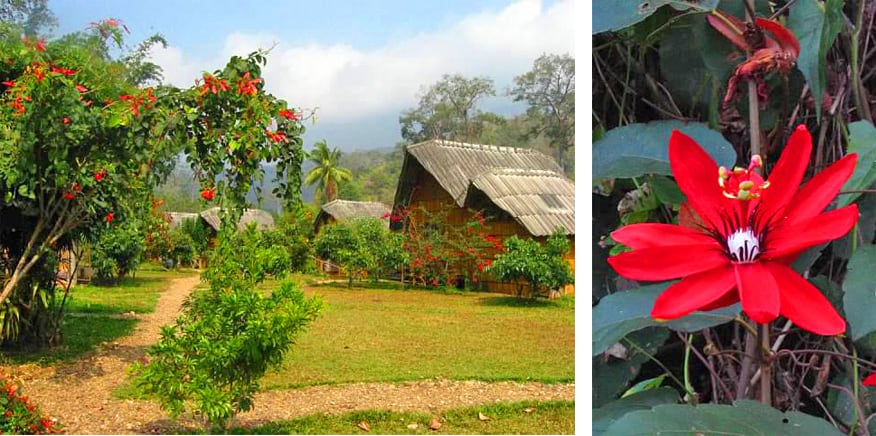 Have you visited Chiang Mai and/or Chiang Dao?
---
---
Ps. If you find our blog helpful, please consider using our links to book your flights, hotels, tours, and car rentals. Have a look at our Travel Resources page.