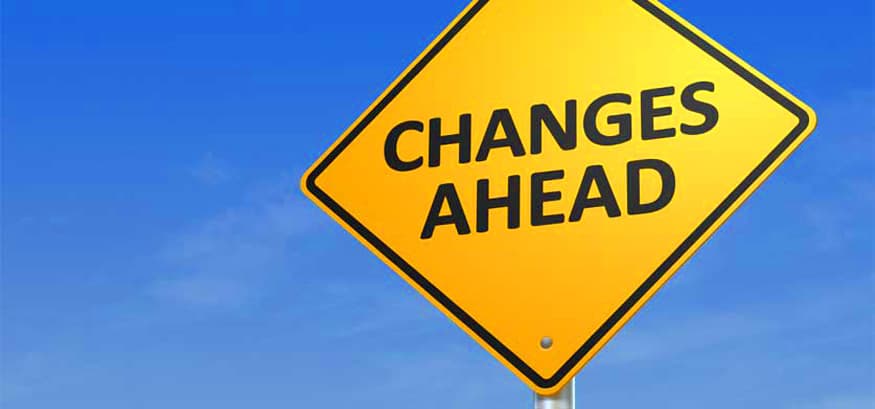 Announcing Big Changes to the blog
June 21, 2014. I've lived in Montreal for the last 30 years, Lissette (ie. Spanky) the last 22. This city has been great to me; I came here for university studies at 18, got my first job, married, had a son. I had some advancement opportunities at work and ended up promoted to the perfect job, working with some great people. They were like family, supportive when I went through a divorce and understanding to the obligations of being a single dad. Montreal, always buzzing, always full of activities for both adults and kids, was the perfect place to raise a son.
I met Spanky in 2005. A native New Yorker, she had come here for a change in life and career. Montreal was a change of pace from New York and she had to live with her own adjustments: a different language and culture, a different way of working, as well as looong winters that never seem to end. But she hasn't regretted her decision – despite some ups and downs, Montreal has ended up being great to her as well.
I've always dreamed of travelling the world while also being able to continue working. We will become travelling 'work-mads' (I don't like the word 'nomads') in mid-July, leaving Montreal for Prague, the first base of what we hope will be many. We'll be there almost 3 months, discovering the city, the Czech countryside, as well as going for long weekends in neighboring countries. Those 3 months will be followed by Asia, to be followed by more travels either in Europe or on the North American west coast. Time will tell. It will be slow travel, experiencing different cultures, trying out new cuisines as well as alcohol in all its various forms. They'll no doubt be a lot of misadventures, misunderstandings, and meeting weird people. That happens to us a lot. It's also part of the reason we enjoy travel.
---
---
So what will this mean for readers of this blog? More posts in general, covering not only our destinations but also the different aspects of travelling full time as a working couple. You'll see more posts focused on expat life (costs and practicalities of life in the different places we visit) as well as more personal posts on how constant travel affects us as a couple. If you come to the site and see either of the two little cartoon caricatures of us (top right corner) kneeled over or lying in a pool of blood it might be a good indication that it's not going so great. You'll see more continuum and more depth in our stories; past travels were based on 2-4 week travel, future travel will be continuous. We hope you see more of an evolution as we go from novice expats to more experienced world travelers. Writing about our experiences, documenting our trips and capturing images of the many places we want to visit were the reason we set up this Blog in the first place. We'd like to look back at it with fond memories 20 years from now. They'll be many changes and permutations over time, both in the way we travel and in the reasons we want to do it. This is the beginning.
.
Ugg, winter. The older I get, the least I can take it.
---
---

.
Thanks to everyone who's subscribed to this blog and who continue to follow us. We promise you lots of interesting new stories in the year ahead!