Living in Spain – are we "Expats" or "Immigrants"?
I was talking to an American "expat" when he said it: "We are only expats if we are here on a temporary basis, otherwise we are immigrants. And I prefer to be an immigrant rather than an expat. Expat here has awful connotations as it lumps us in with the damn Brits!"
His comment got me thinking. What's the difference between an expat and an immigrant? And which of the two are we?
Going online I see there's a lot of disagreement (and anger even) over these two words.
---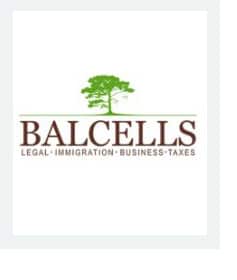 Thinking of moving to Spain? Marta at Balcells Group helped us get our Visas. She's an immigration expert and will help you with all your Visa needs. More detail here.
---
What is an Expat?
Wikipedia: an expatriate (often shortened to expat) is a person temporarily or permanently residing in a country other than that of the person's upbringing.
The word "expat" has negative connotations for a few reasons, especially here in Spain. Firstly, my American friend is right: the word "temporarily" in the above definition applies to many foreigners who have moved to make Spain home. I saw a recent informal survey on a facebook page here where only about 1/3rd of expats actually live in Nerja full-time (and of those about 90% are British). Secondly, the term expat for some implies "white privilege". If you're an expat many people associate it with retired white people living somewhere warm.
---
---
What is an Immigrant?
Cambridge dictionary: "a person who comes to live permanently in a foreign country"
So the difference in the definition of "immigrant" (vs the definition of "Expat") seems to be the word "permanently". There's no "temporary" in the definition of an immigrant. But the word "immigrant" comes with its own implications: it is usually associated with people moving from a poorer country to a richer country to settle down long term and make a better life for themselves and their families…and that sounds almost the opposite from what you think of when you hear the term expat.
So, what are we?
The debate is new to us, it's not something we've ever dwelled on. But here are my thoughts as of right now (and they are subject to change…)
Firstly, as far as official definitions go, the only difference seems to be that an immigrant comes to live somewhere permanently vs an expat who might be temporarily or permanently moving someplace.
My question is: how do you make the above distinction? How do we know we'll be here permanently? We just moved to Spain. Who know what the future holds? Plus the choice might not be entirely up to us – until we've been here the 5 years required for permanent residency we can't be assured of permanently staying here.
---
---
Also, what is your definition of an immigrant? I agree with the official definition of an immigrant (a person who comes to live permanently in a foreign country). But historically immigrants have moved to different places to better their lives. Both Canada and the United States are countries borne of immigrants. Is it racist to state that immigrants are usually people who move from poorer countries to richer countries if this is a fact? Statistically ¾ of immigrants are from less-developed countries. Since we are both retired – and moved to Spain from Canada – I just don't feel like we fall under that definition of "an immigrant".
For now I associate us as being "expats" based on the two above arguments. But ask me again in 5 years when we hopefully have permanent residency in Spain. I'll maybe change my mind.
Ps. Lissette doesn't subscribe to either of the above definitions. She was born and lived 20+ years in New York, moved to Montreal where she lived another 20+ years. Now she's in Spain. She considers herself a "relocator".
What do you think?
---
---