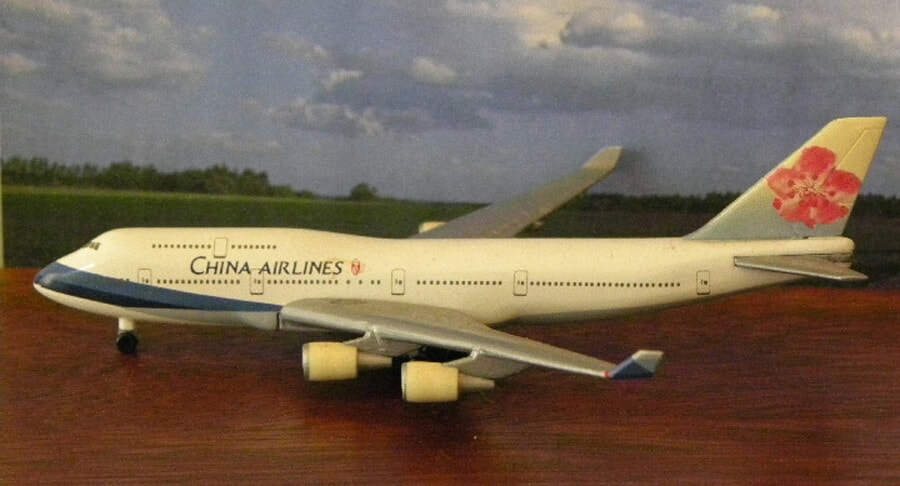 Schabak und Herpa
I know, the title sounds like a German doctor telling you that you have a venereal disease. It's not.
I was cleaning up in my storage room last weekend when I came across my collection of metal planes. I started my collection in the late 1980's and the best models at that time were by a company called Schabak. Unlike previous "toys" – which were made out of plastic and totally out of scale – Schabak made these die-cast metal planes which were quite realistic. The main drawback was that the plane logos were made of decals – they could at times be applied sloppily (you had to take the plane out of the box and inspect before buying) and over time the decals would become very dry and break/peal off. But I loved collecting these planes during my late teens and early 20's. They weren't always easy to find though and were rare in North America. I would search for them especially when going across to Europe and would ask anyone I know to pick one up for me if they were going. My criteria in picking a plane (which usually retailed between $8 – $13) would be: 1) an airline I had previously flown, 2) "exotic" airlines that you don't have a chance to see everywhere. I ended up with over 100 in my collection.
Not knowing what to do with my collection, I built myself an airport made out of wood and cardboard. I bought miniature lights which I built into the runway and also installed within the airport. I built gates to park my planes and made accessories like buses, gas trucks, fire engines, and baggage carts. It looked pretty cool. When I met my ex-wife she made me get rid of the airport. I've kept most of my planes in a box since then but have added a few over the years (see below on Herpa planes). But when I looked them over this weekend I realized there's been a lot of changes in aviation, both of the models of planes flown today and the colour schemes of the airlines. I thought it would make for an interesting post on the changes in aviation over the last 20 years.
Below are some of my old planes (purchased mostly in late 80's and 90's).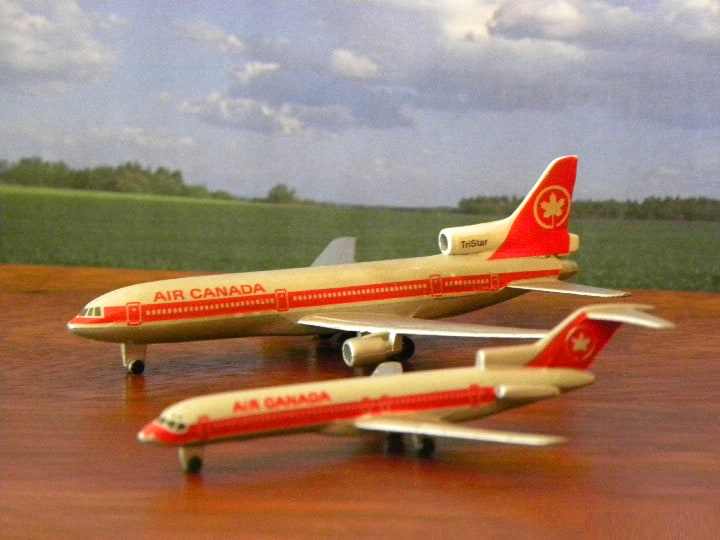 Above: Our national airline. You don't see many L-1011's or 727's around anymore.
Above: I miss the old British Airways colours. I hated it when they changed their colour schemes in the late 1990's, adopting the "ethnic leveries" where they used art and designs from international artists on the tails.
Above: Hawaiian Airlines DC8. You rarely see DC8's anymore.
Above: I always liked Northwest's colours.
---
---
Above: Who ever figured SwissAir would go broke?
Above: United's old colours
Above: I also miss Pan Am
Above: Air Lanka L-1011 (I lost a wheel)
Above: younger people won't recognize the Concorde.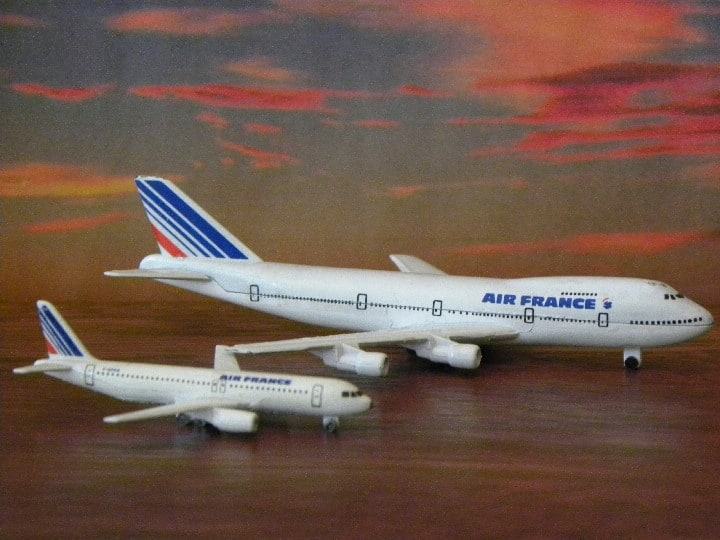 Above: I've always loved Air France's colours.
Above: Aeroflot with one of the old Tupelovs.
Above and below: I always tried finding the more exotic airlines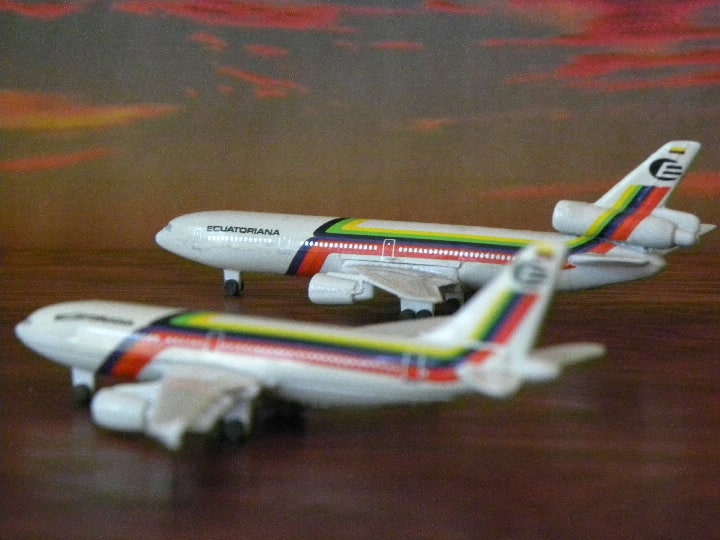 Above: Another airline I miss – it gave Air Canada some competition and was the better airline in my opinion.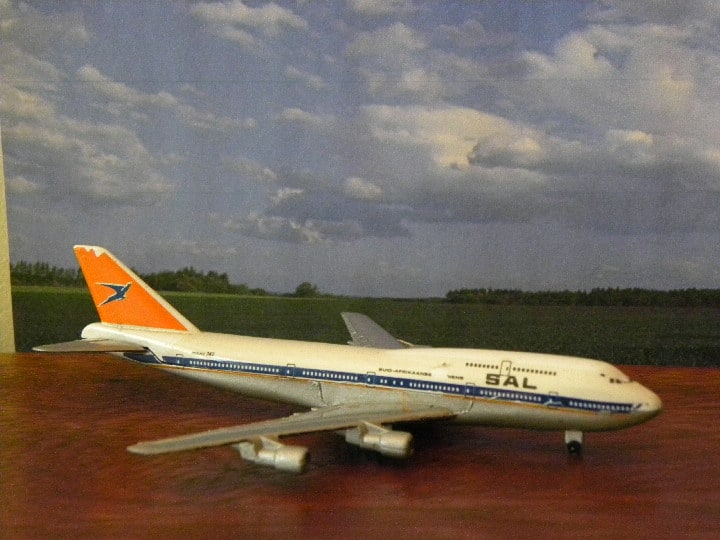 Above: Old South African Airlines with the springbok.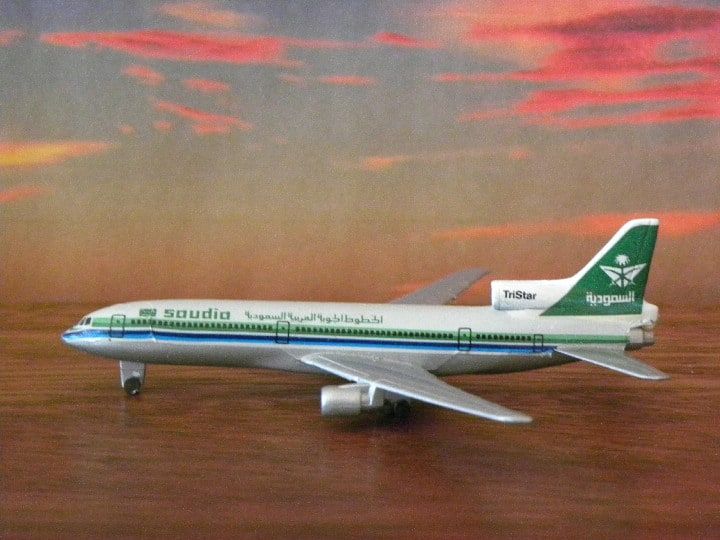 .
In the late 1990's Herpa (another German company) started showing up more in toy stores. They were more for the serious collector though than the above Schabak planes; no decals, the logos are painted on. The quality was far superior visually, even the wheels roll (you probably started judging me as a geek when reading this post so I'm not embarassed to admit that us plane enthousiasts also like to roll our planes down imaginary runways and pretend we are taking off). The problem with Herpa planes is that they're not meant to be played with because the tails tend to snap off. Herpa planes also much more expensive, most of the ones I have are in the mid- $20 range. But the thing that annoyed me the most is that Herpa has built them in 1:500 scale versus Schabak which is in 1:600 scale. It means my plane collection isn't compatible – I can't have my Schabak and Herpa planes sitting next to each other on the tarmac of my airport .
Below: Herpa planes
Above: UTA, my favorite airline that no longer exists (broken tail and front wheel).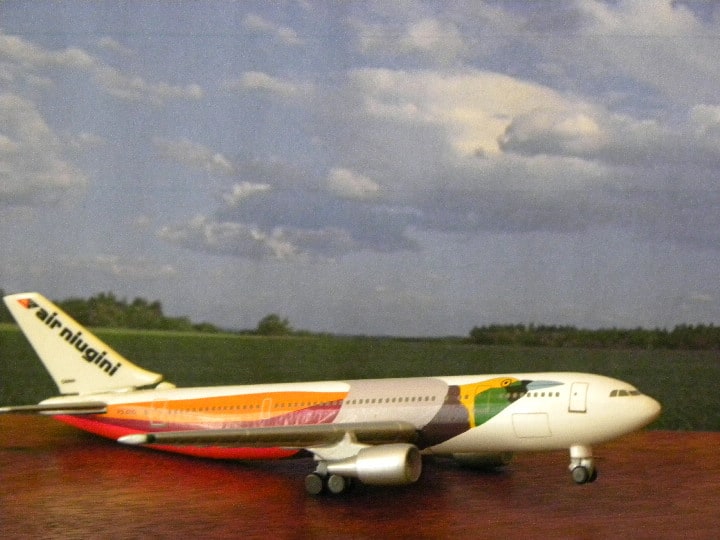 Above: again, broken tail, broken wheel
Above: I had searched for an Air Zimbabwe for a really long time. Finally found it.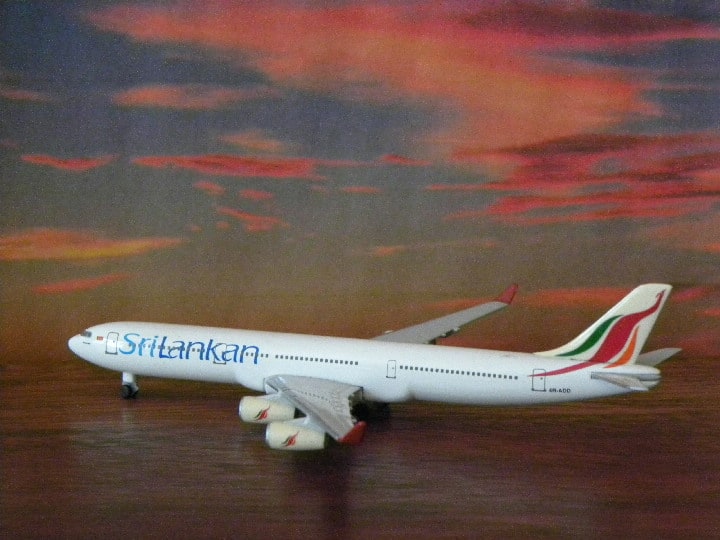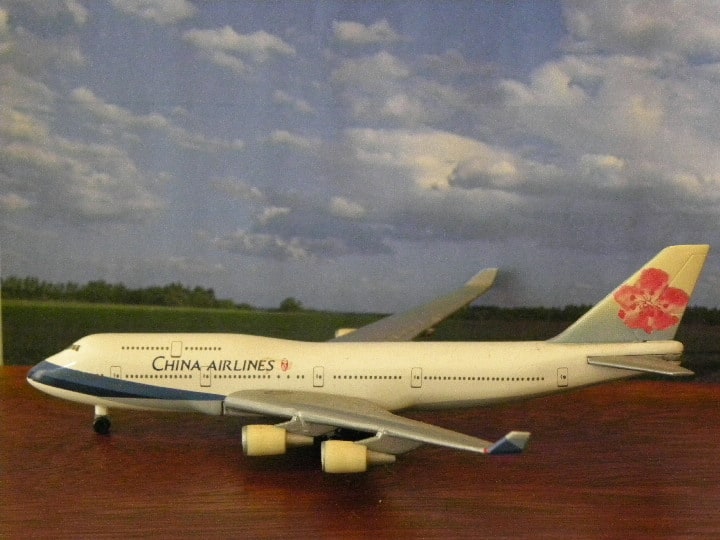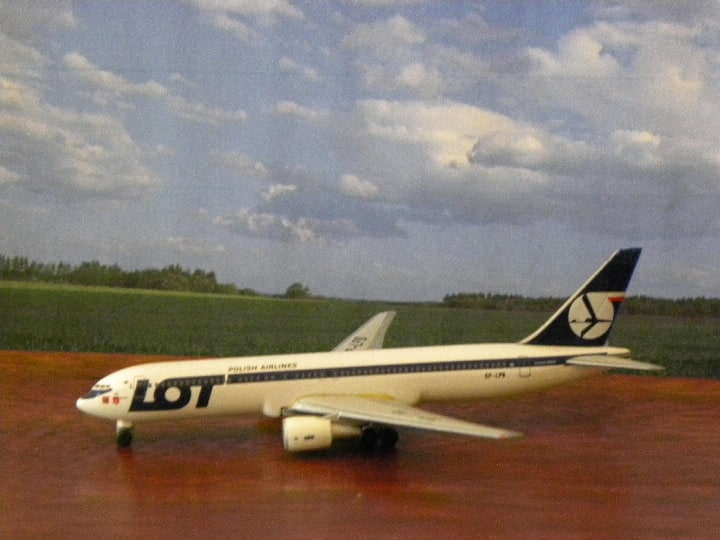 Anyone else have a model plane collection and not too embarassed to admit it? I'd love to see photos of other people's collections as well as any accessories (like airports) that they've built around their planes.
Like This Article? Pin it!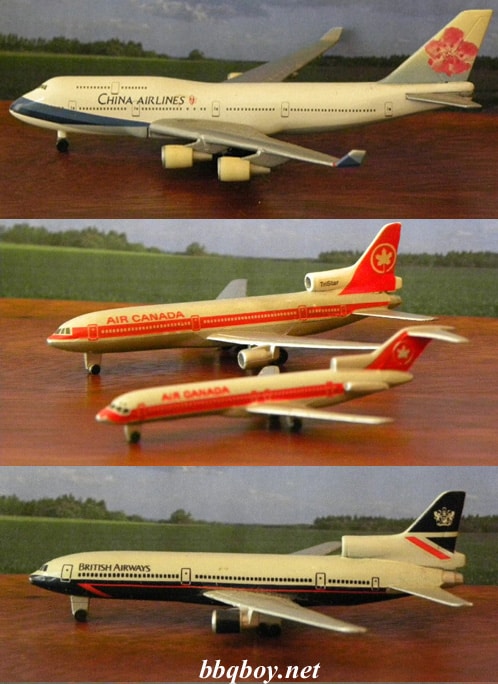 Ps. If you enjoy our blog, please consider using our links to book your flights, hotels, tours, and car rentals. Have a look at our Travel Resources page.