Where to stay in beautiful San Miguel de Allende? Stay where I do – at my mom's ! It's private, centrally located – and the value is phenomenal ($28 USD per night).
Here is a video I shot of the patio and room. Everything that you see in this video is your private domain when you stay here (my mom lives down below).
.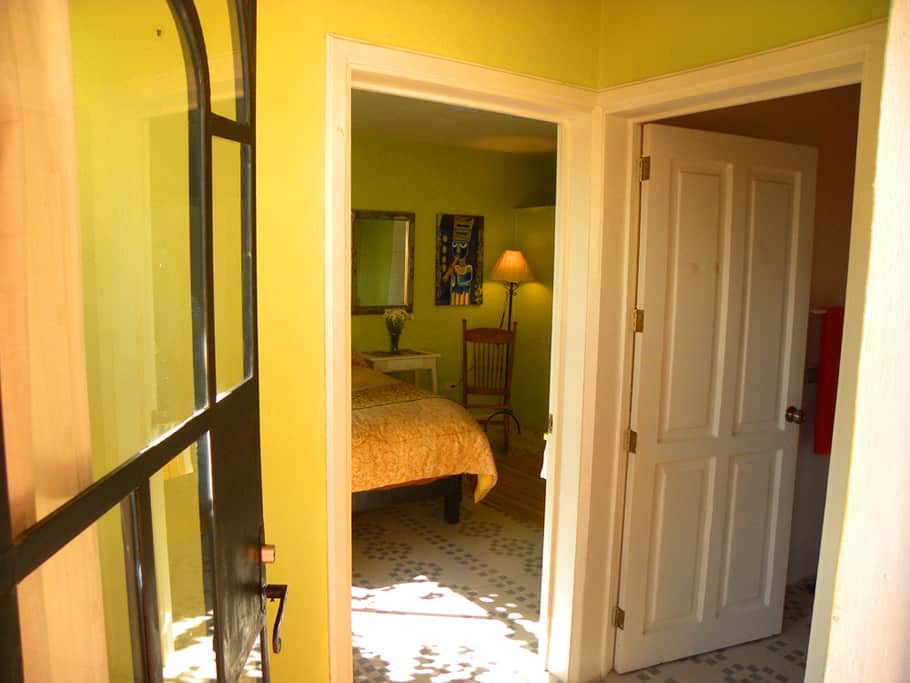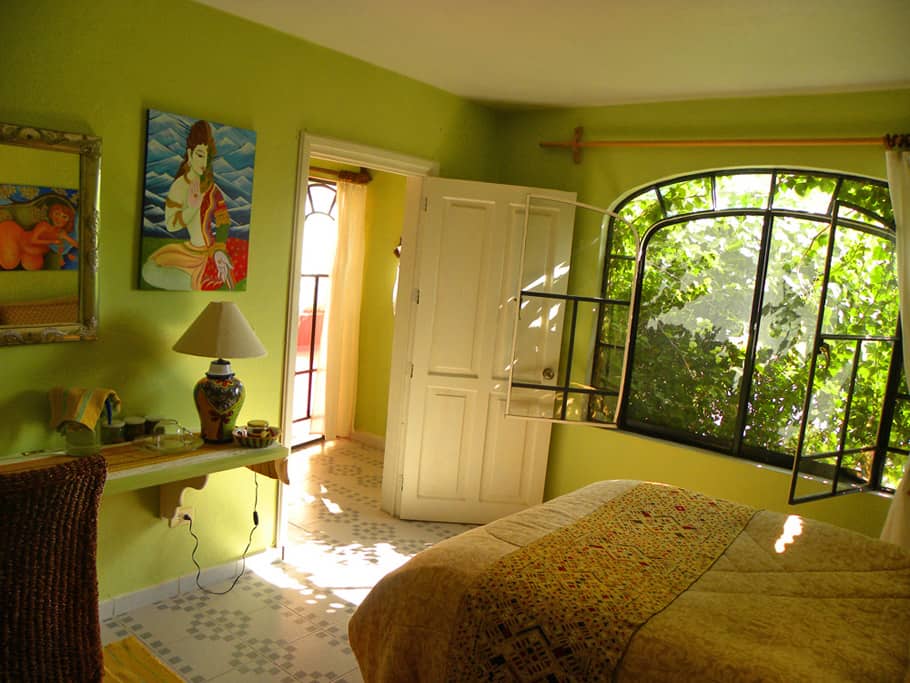 .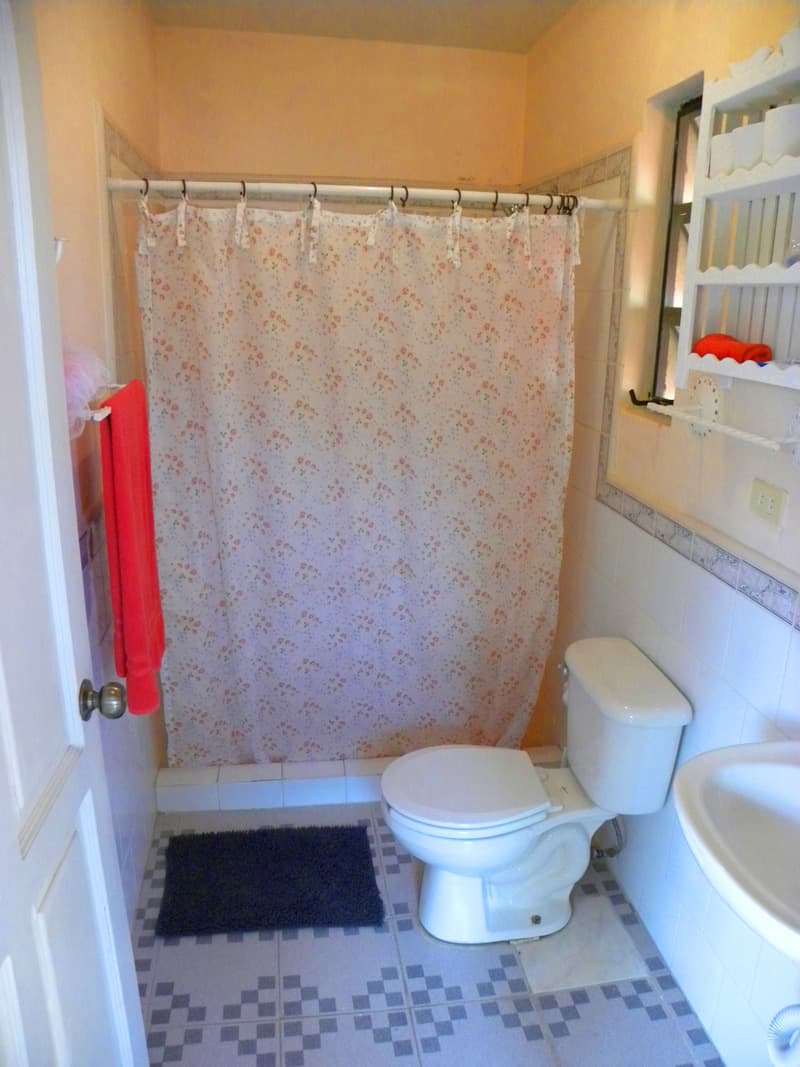 Location: In the pretty Colonia Guadalupe neighborhood of San Miguel de Allende. Across the street, a minute away, is Via Organica, a great food store and restaurant (our favorite neighborhood restaurant) where everything is organic. Great pizzas, burgers, pastries, even home made beer. Excellent food, cosy atmosphere. There is little supermarket about 3 minutes away. Also right across the street is a fitness center where you'll hear Latin music and screaming women a few times a week (usually 3 times a week, from 8am-9am). You might be tempted to join them.
Proximity to the center: The house is a 10 minute walk to San Miguel's main square and is even closer than that to the Artisans market where you can buy all kinds of Mexican arts and crafts. An easy walk up Hidalgo which is full of restaurants and stores.
Guest access: The whole of what you see above. You get wifi, can do laundry (washing machine is down the stairs, under that blanket in the photo above) which you can hang up on the clothesline on your patio. There's a small fridge and a kettle in the room, tea/coffee, as well as bottled water. The access to the 2nd floor is through the main entryway to the house. Very, very safe and secure.
Rules: My mom is an older lady who enjoys meeting people. She'll help you with everything you need and might even show you around if you ask her. Please: no smoking and no parties – it is a quiet, peaceful neighborhood.
.
But the best reason to stay in this room? Well, I stayed here. How many people can say they slept in the same bed as Bbqboy? 😉
.
If you're interested in staying here, there are two ways to book:

1) Through Airbnb. You can look the the profile of the room and reviews here. If you're an Airbnb user you can book with the link.
2) Want to book directly? Comment below or write me at [email protected] and I'll write you back with my mom's email address.
.
I've previously written about San Miguel. But here are a few photos to get you excited. It really is a beautiful town.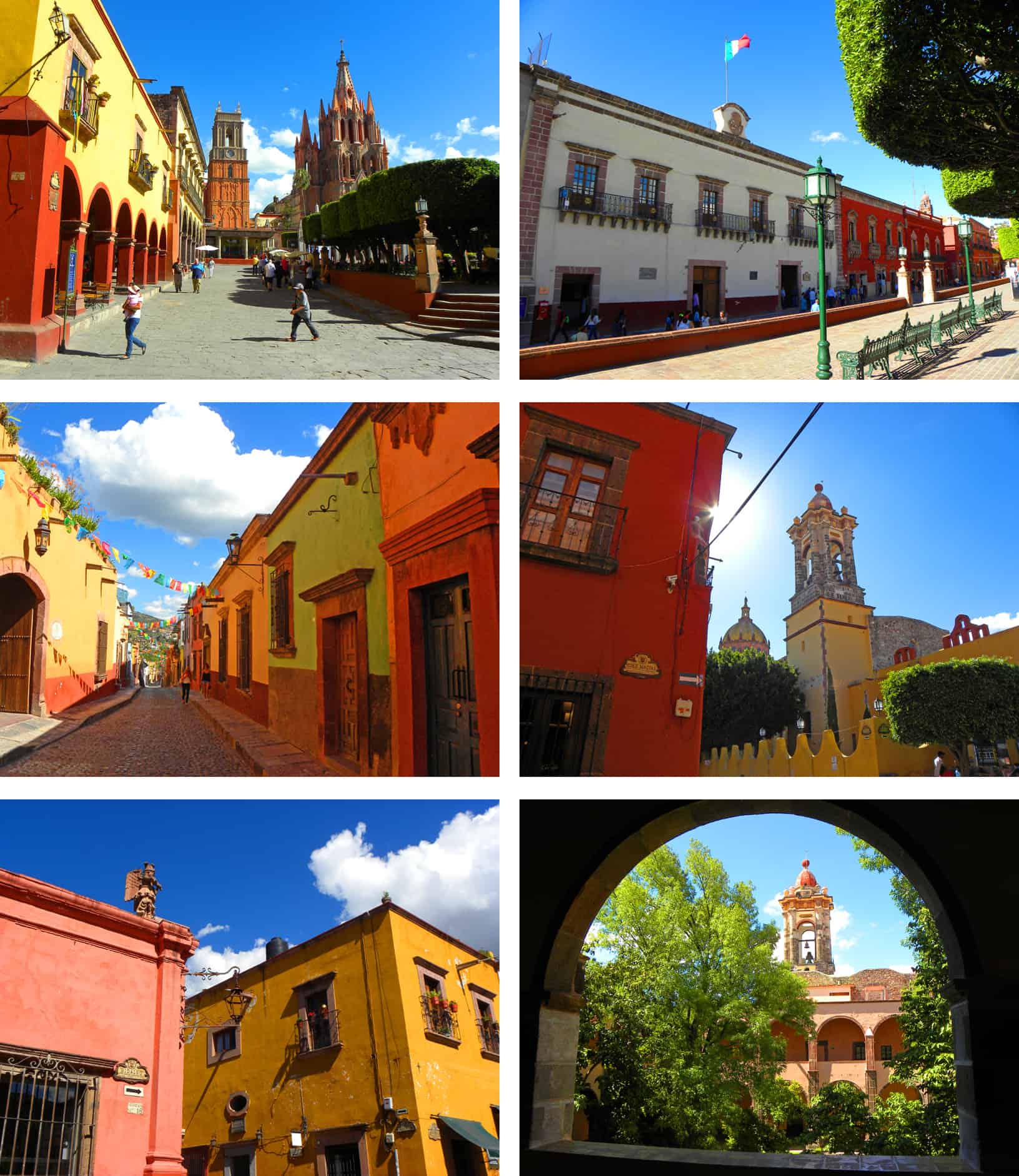 Would you stay here? Give us your thoughts or feedback.
PS. Looking to book flights, hotels, tours, or rent a car? Have a look at our Travel Resources page..