Nice and sunny eh? Temperature was actually -30 C at the base, -33 C at the top (that's – 27C Fahrenheit) . My buddy Lawrence and I came here for a couple of days of skiiing and drinking. The great thing about Mont Tremblant village is that everything is right there in the village; hotels, restaurants, bars, shops – you don't have to drive anywhere (the village was developed and run by Club Intrawest, the same people who run Whistler in BC). A lot of tourists come to Mont Tremblant and in my opinion it has the best skiing close to Montreal. The only negative about the place is that it is expensive. But for anyone with money looking for a fun few days in winter, this is a great place. You can even ski right down to the front door of your hotel.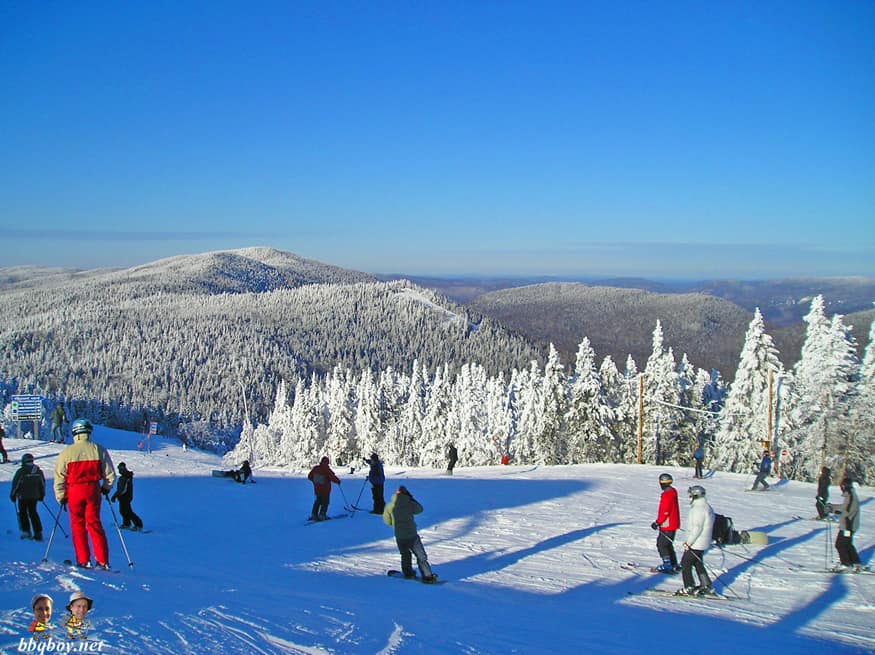 But there's more to Mont Tremblant than just skiing. Lissette and I have been here a few times just to get away from Montreal. You can hike on the top of the mountain (in the summer) or going to a spa (Amerispa is recommended). Within 3km of the village are some of the best golf courses in Quebec: Le Diable (my favorite course) and Le Geant are both amazing. We have some American friends who come to Quebec with the sole purpose of visiting Mont Tremblant. It is that popular.
Below: More photos of the Swiss-style village


Have you been to Mont Tremblant? What did you think of it?
Related
Mont Tremblant National Park is a great place to see the leaves in the Autumn
——————————————————————————————————————————————————————————————-
If you haven't subscribed yet and want to get our posts and newsletters sent to your email, just insert your email address below: