Hi! We are Frank & Lissette from Canada. We used to travel the way most other people do; fitting 2 to 4 week trips around our busy lives. We left Canada in 2014 and have been full-time travellers ever since.
We travel "slow", often staying in one location 1-2 months and using it as a base to explore a region. A few of the bases we've had over the last 6 years: Prague, Budapest, Cape Town, Kyoto, Brasov, Bangkok, Chiang Mai, Lisbon, Seville, Padova, Krakow, Kiev, Lviv and Split (where we lived for a year). Travelling this way keeps costs down and gives us a chance to really get to know a place (more here on how and why we slow travel ).
In all we've visited about 50 countries during our travels.
The goal besides a love of travel? Finding the place where we want to settle in the future.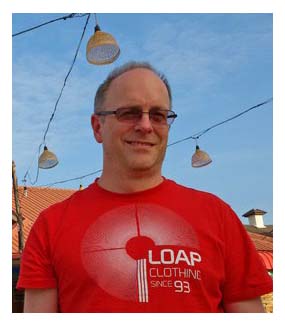 I'm Frank, otherwise known as BBQboy. I do most of the writing on the blog. I was born outside Quebec City, lived in Africa for a few years as a kid, then moved around between Vancouver, Ottawa, and Montreal. I've had the travel bug since my mid-teens and have always tried to fit in at least one trip a year. I enjoy the exotic and adventurous; travel highlights to date include backpacking through Colombia, riding a motorbike across the Dominican Republic, and hiking through the mountains of northern Thailand. I was scammed for $3,000 in Bangkok, shot at in Sumatra, and attacked by an angry toucan in Brazil. My face seems to get me in trouble everywhere I go.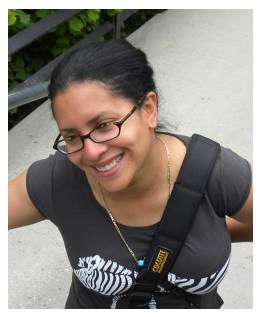 Lissette (Spanky) is my wife. Originally from New York, of Puerto Rican descent, she has a wonderful sense of humor and a great smile. I met her in 2005 on Lavalife with a handle of "BBQboy" (I have pretty good skills on the barbecue) and a tagline of "Got the meat, need the buns". She thought it was funny. She enjoys the cultural and spiritual aspects of travel. Yoga, meditation, and enjoying European architecture and history are some of her favorite things. She's also a great photographer – most of the photos on this site are hers.
I've set up this website to document our travels. We write the good and the bad of the places we visit; we think it's important both for ourselves (and our own memories) as well as for readers of this blog. We've met a lot of people who aspire to the same lifestyle. You'll find a bit of everything: stories, photos, and lots of information and tips on the many places we've visited. We enjoy the cultural aspect of travel and connecting with locals. It's what we love about travel.
.

We hope our blog helps and inspires, in turn we appreciate any feedback or ideas!
Some posts related to how we travel:
Finances: How we can afford to travel full-time
Our Best and Worst "Slow Travel" Bases over 5 years of Full-time Travel
When People tell us that "we're lucky" to Travel Full-time…
Going from travelling full-time to having a base. Memories of the Good, the Bad and the Complicated
Is it safe to Travel? The weird and scary from 6 years of full-time travel
What is Slow Travel? And why it's how we travel
Contact info: (English, French, or Spanish)

Email:

bbqboynet@gmail.com
Please personalize emails. I get lots of emails including a lot of spam. I don't like "Hey you" type emails or form letters – If you don't personalize emails chances are you won't hear back from me. See our Media & Advertising page if you'd like to work with us.