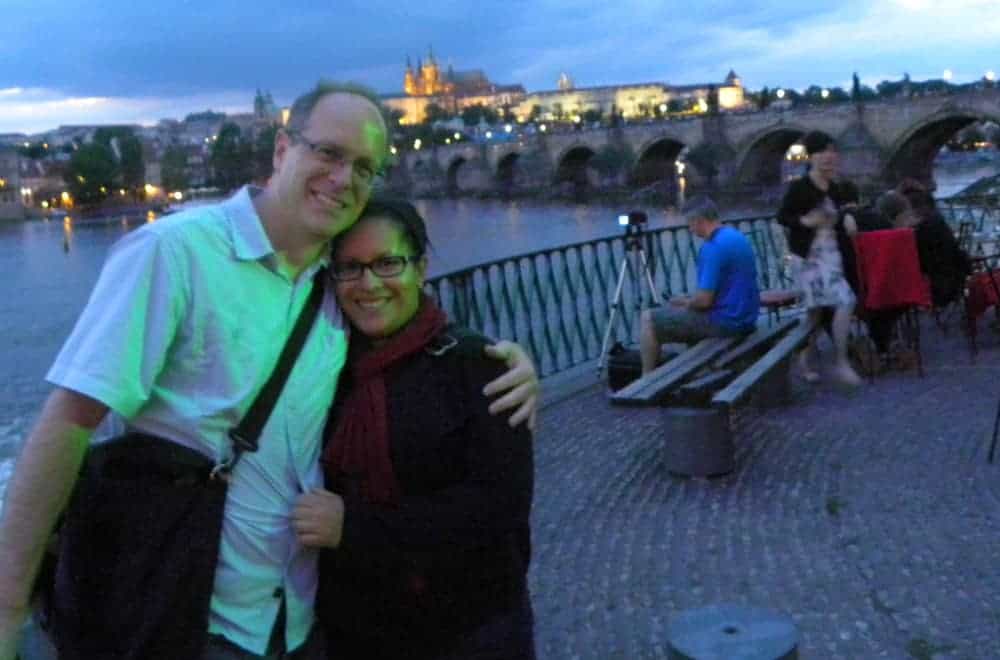 "How do you afford to travel full-time?"
It's the most common question we get.
I'm going to disappoint a lot of people because there's no secret trick to financing full-time travel. We're not Instagram "influencers", we don't make big bucks off our blog, we don't get comped lodging.
If we've been able to travel full-time for 6 years it's because we've budgeted and been smart with our money. We've also adjusted to many life-changes over that time and have learned that flexibility is probably the biggest advantage of being a full-time traveller.
This post covers all that.
The first 3 years (2014 – 2017)
Things were good but not ideal when we left Montreal to travel in 2014. We had investments, including a condo in Montreal and some locked-in retirement savings (I used to have a good paying job as the CFO of a Canadian exporter). Lissette was able to keep her job as a Director of Marketing when we set off on our travels.
But over the previous 2 years we had had some financial setbacks: a bad business investment, over-budget renovation costs on our condo, and some expensive dental work. We had gone from cash rich to having about $50,000 to pay off on our credit line. While our investments gave us a sense of security, the $50,000 hung over us. We were in our late 40's and we had uncertainties in front of us – we didn't want to touch our investments and knew we had to be careful with our money if we were going to travel long term.
---
---

During those first years of travel, 3 things made the difference
1) Lissette's job. She was getting her full salary.
2) I had rented out the condo.
These 2 revenue sources added up to about $125,000 of income
3) We saved a ton of money travelling the way we do. Our first 3 months of full-time travel we stayed in Prague's suburbs, paying about $600/mo in rent and utilities. The next 4 months were spent in Thailand where we averaged $300/mo in rent.
See this post which covers why we slow travel and how it saves us money.

Over those first 9 months of travel we saved nearly $4,000/month, paying off a total of about $35,000 of our $50,000 debt. We were able to save over half of our income, and that's because we were travelling in cheaper countries and being careful with our money.
---
I reflect on the above because I see younger people in North America getting decent salaries but not being able to save because of the incredible high cost of living. I have a family member who makes $50,000/yr in Toronto but can't really put any money away.
What if those same people could do those jobs remotely working somewhere else? The family member I mention now works from home because of Covid and it's unknown when/if he'll ever have to report to the office again. Travelling/working overseas would be perfect for a person in his situation. One thing I always notice: North Americans don't realize how expensive life is in their countries. Whenever we come back to Canada we're shocked by the pricing.
---
---
If you have a decent paying job and can work remotely, you can save big bucks working/living somewhere cheaper. It took a little over a year to pay off our credit line – by year 2 we were debt free without ever having touched our investments. The next few years allowed us to splurge a little more, spending time in places like Japan, South Africa and Germany (but we would always be careful to offset those with places like Hungary, Romania, and Croatia).
Note: For more detail, we had an article in Business Insider on paying off our debt while travelling and living abroad
---
---
2017 – 2019
In 2017 our tenants in Montreal decided they were going to move out. We had to decide what we would do with the condo.
When we had left Montreal back in 2014 we had done so cautiously. We had rented out our condo and put all our furniture in storage. We had left open the possibility that travelling full-time might not be for us. Worst case we could have come back after a year.
We decided to sell the condo and invest the cash.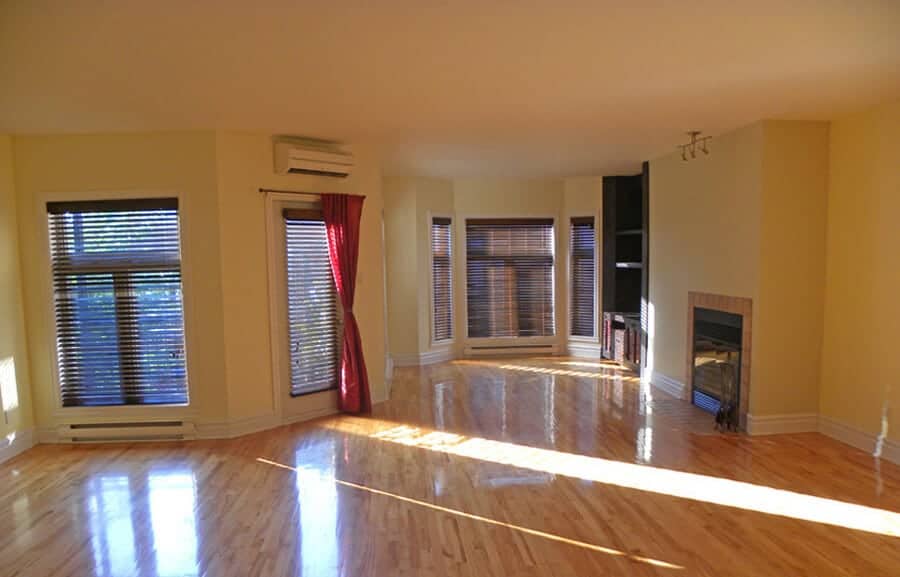 Looking back, it was a convenient decision because we knew at that point that we didn't want to ever move back to Montreal. But financially it wasn't the optimum decision. I had exchanged a risk-free, revenue producing asset for invested capital…and through much of 2017 and 2018 our mutual funds didn't do much.
Again, it was Lissette's job and our cheap lifestyle that financed our travels during that time*
---
*Your Budget will depend on a lot of factors. Through our 6 years of full-time travel we've averaged total monthly expenses of $3,600 CAD (about $2,700 US at the present). About $3,200 CAD of that ($2,400 US) is made of travelling and living expenses: rent, food, air travel, travel insurance being the main expenses. The remaining $400 CAD ($300 US) have been various fixed expenses such as life insurance premiums and storage charges on our furniture.
When travelling full-time, the largest expenses (rent, food, air travel) are basically variable so you can adjust accordingly. When we've felt that we've spent more than we should, we've adjusted by going to/staying in cheaper locations for longer periods. 4 months in South East Asia or in Eastern Europe will make a big difference in your budget. On the other hand, your budget can easily be double ours if you spend your time in Western Europe or North America and book accommodation for short periods.
Related: Airbnb tips for newbies (and why booking monthly rates will save you big bucks).
---
---
2019 – present
In early 2019 Lissette lost her job. It wasn't a huge surprise. The industry she'd been working in has been suffering for years and we' d always figured it was a matter of time. Still, it was a bit of a shock. We're in our early 50's and have good savings – but it is still early for both of us to be retired.
Again, the flexibility to choose our destinations (and on the way we get there) can make a life of full-time travel inexpensive. We spent most of 2019 in the Balkans (which is inexpensive in the off-season). In high season, when prices around Europe always go up, we went to Ukraine and had a fantastic summer in Lviv (where we spent less than $600 US/mo in rent). We didn't have any intercontinental flights, instead travelling around Europe and the Caucasus using a mix of budget airlines and trains. We kept expenses down.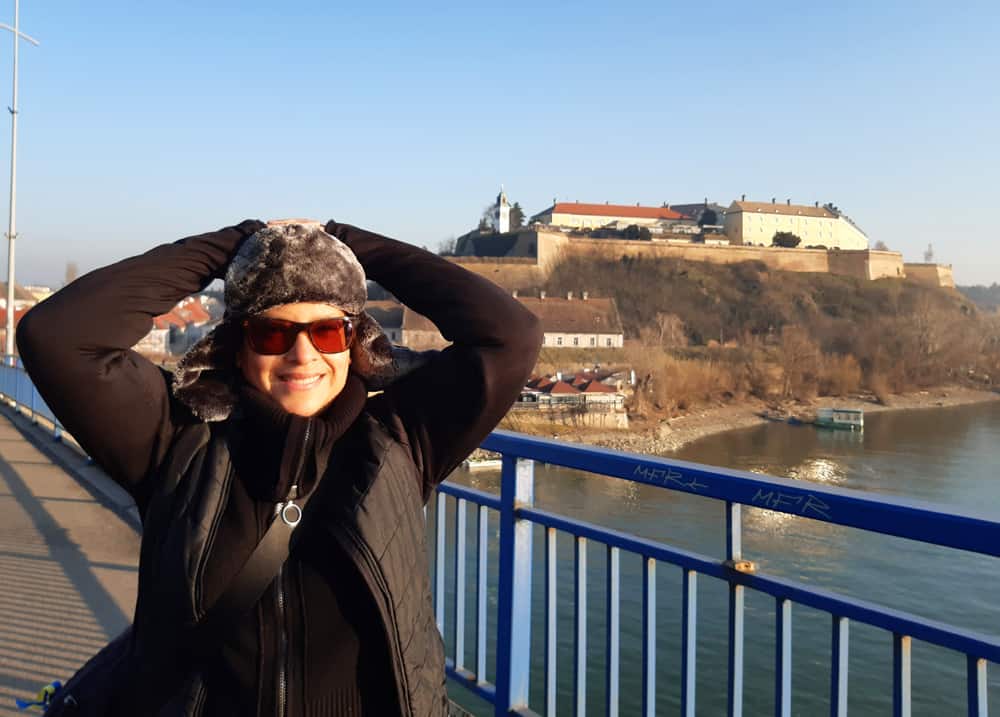 ---
---
After not-so-great returns on our investments in 2017 and 2018, we had 10% returns in 2019.
Finally, Lissette losing her job meant monetizing this blog. I had started The Travels of Bbqboy and Spanky as a hobby (and as a means to document our travels) back in 2013. Monetizing has been the best thing I've done, not just because I've made some money on the blog, but because it pushed me to extend myself into other directions. I harassed most of the major Canadian newspapers about writing for them and it's paid off – I've written (and gotten paid) to write for The Globe and Mail, Vancouver Sun, Montreal Gazette, Toronto Sun, Edmonton Journal, Calgary Herald, and a bunch of other Canadian dailies. Nobody will get rich doing freelance writing, but it helps out.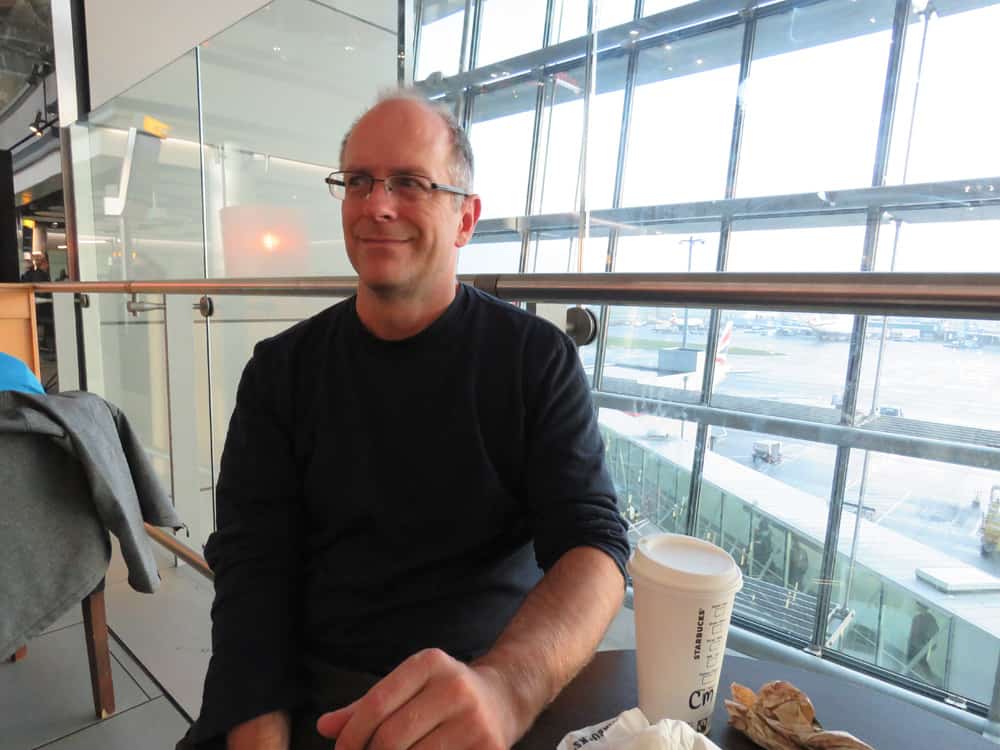 So, while some negatives have happened in the last 2 years, positives have offset those. And the flexibility to adjust our lifestyle – and to finally use this blog commercially and creatively – have meant that we're actually in a better financial position today than we were last February when Lissette was fired.

---
---
The future
Ideally we would have a source of stable, regular income.
Blogging income and freelance writing have (mostly) dried up in 2020 because of Covid.
We've been lucky that, considering everything, financial markets haven't crashed. Basically we're now dependent on the markets to maintain our wealth.
There's a lot of uncertainties this year and that might be the case for the next year or two.
---
---
But we're optimistic.
People will travel again. People will read travel blogs again and will booked their flights/hotels/tours through travel blogs again. And newspapers and other media will pay writers to write articles for them again.
We're also excited to get back to Spain and start a new life there. We'd like to run an Airbnb and meet other travellers. I'd like to give tours to tourists. I've always told Lissette she should run yoga workshops (before travelling she had done yoga for over 20 years. She'd be an incredible yoga teacher).
These are all things we enjoy and we'd like to do, things that excite us and would at the same time provide some income in the future.
And if all that doesn't work out? We always have a full-time travelling lifestyle we can fall back on. We could pick up in a minute and go to Nong Khai or Prachuap Khiri Khan or any other little Thai town knowing that we can live there on a very small budget and still be happy. If there's one thing we've learned over the last 6 years is that travelling doesn't have to be expensive.
This post has only covered the financial aspects of travelling full-time. I haven't mentioned how we've loved our lives over the last 6 years. We're happier and healthier, both mentally and physically, than we were in 2014 when we started travelling. We've given up some stability for that – but it's all been worth it.
---
---

If you enjoy reading the blog, please keep us in mind when booking hotels, flights, tours or car rentals. It doesn't cost you anything and it helps support us in travelling and writing the free content you see on this blog. This page will help you out with that. Alternatively, if looking to help us out while having a fun read, have a look at our Misadventures in Far Away Places page.
Thanks for your continued support!