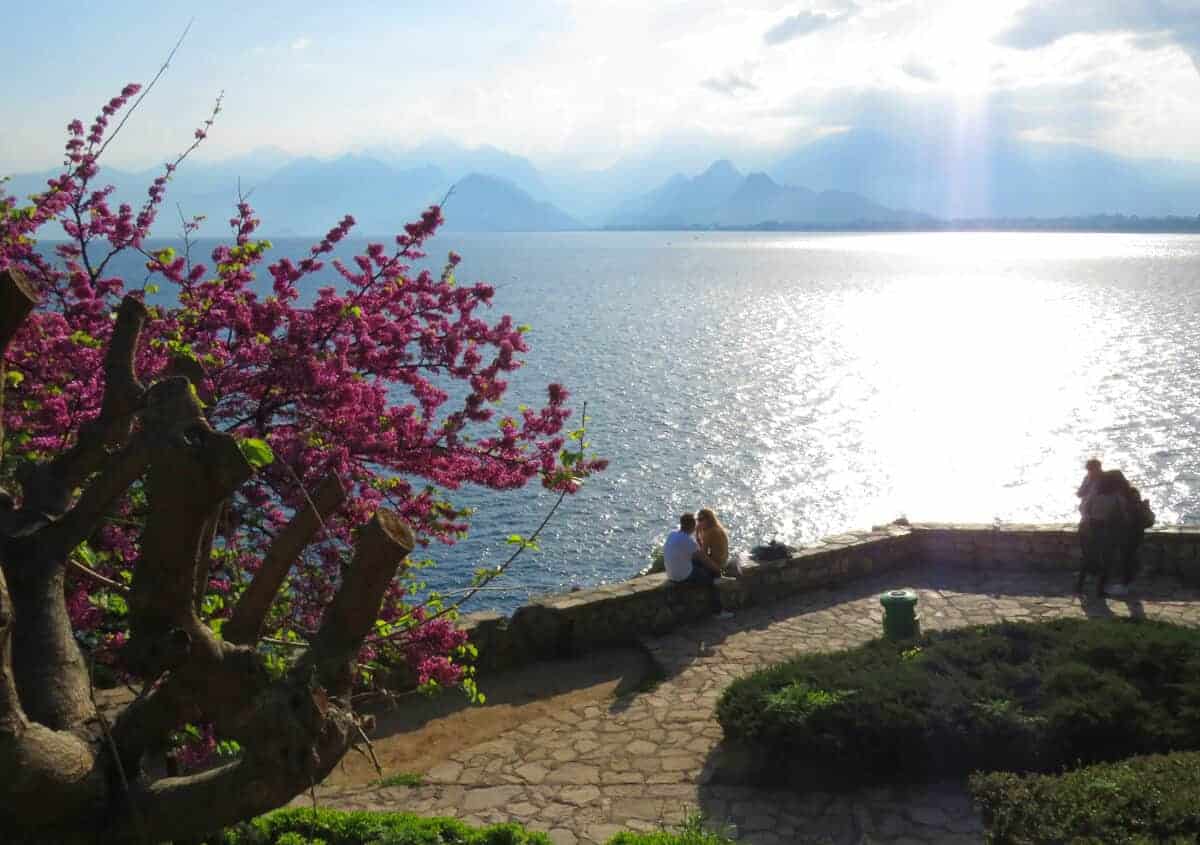 How much does it cost to have a nomadic lifestyle?
It's a question I saw posted recently on a digital nomad FB group asking about the cost of a nomadic lifestyle. They asked people to share their monthly budget ("is it 3K, 5K or 10K a month?"). They really didn't seem to have an idea.
It's a very valid question because before we set off on our own nomadic lifestyle (6 years of full-time travel) we weren't sure ourselves. And the thing is that depending on who you talk to, you'll get 100 different answers. If there was a consensus to the question posed on the FB page it was exactly that – that it's variable and there is no one answer to how people travel and how much their nomadic lifestyle costs.
But that's not very helpful.
So I thought I'd do a post on how we planned our nomadic lifestyle and what our monthly budget was during the 6 years we travelled the world.
If you're already a nomad you might already know everything that I cover below. But if you're not, it might give you some ideas on how to plan your nomadic lifestyle.
Ps. I should also mention off the bat that we embarked on our travels with no end date in mind. It wasn't about taking a year off to travel the world. Our nomadic lifestyle had to be sustainable.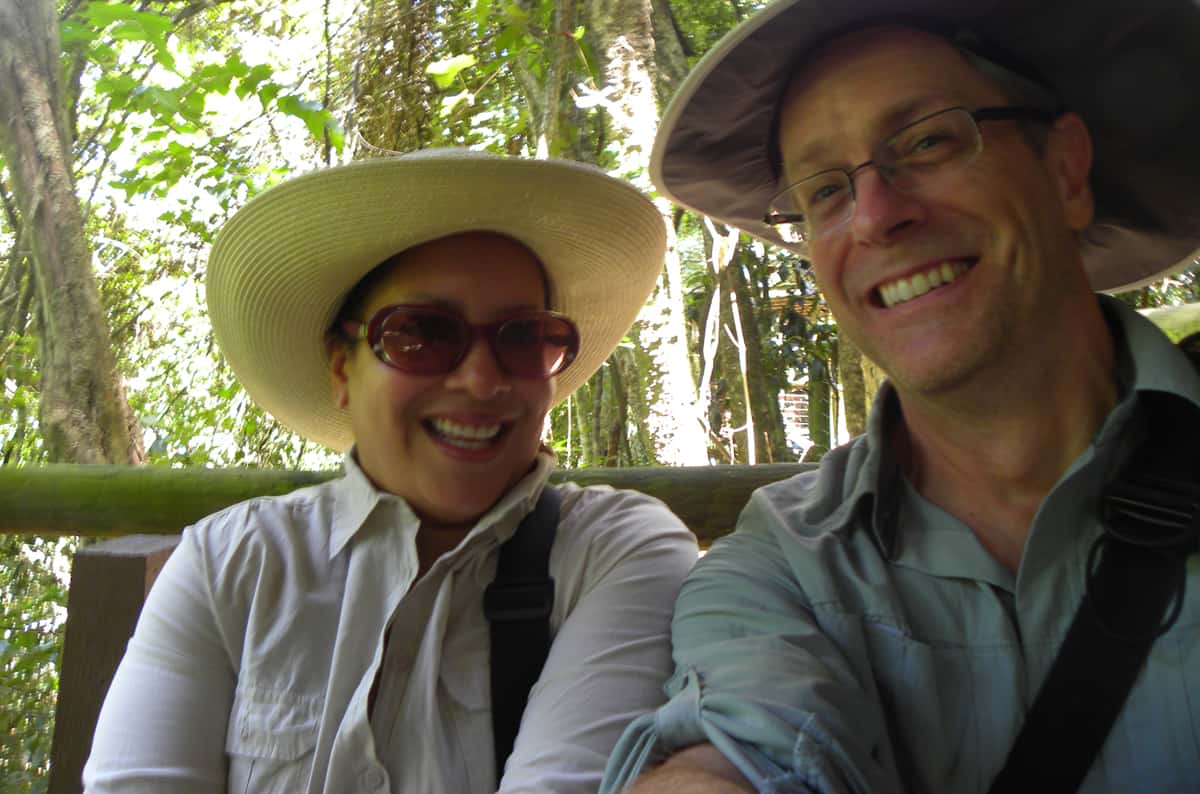 ---
---
What it actually cost us to travel full-time
When we decided to settle in Spain in 2020 one of our neighbours asked us where we were coming from. When we told her we had been travelling for the last 6 years she had said "you must be millionaires".
Nothing could be further from the truth. In fact, our average monthly cost for the 6 years (2013 – 2019) was $2,700 US per month. That figure is actually less than what our lives in Montreal cost us prior to living the nomadic lifestyle.
There were a couple of main things that contributed to keeping the cost low. The first was "slow travel" which usually meant us staying in one city for a month (or two) at a time and using it as a base to explore a region.
Some of the many bases we've had over the years: Prague, Split, Cape Town, Kyoto, Budapest, Bangkok, Lisbon, Seville, Krakow, Kyiv, Lviv, Brasov, Brno, Chiang Mai…
In addition to slow travel, we would practice regional travel: in 2019 for example, we spent the entire year exploring Central Europe, Eastern Europe, Turkey and Armenia/Georgia.
Finally, flexibility for us was always key: that meant planning pretty much at the last minute according to how we felt about our finances. That gave us peace of mind.
I'll go into detail on each of these different aspects below.
Some of our "slow travel" bases over 6 years of travel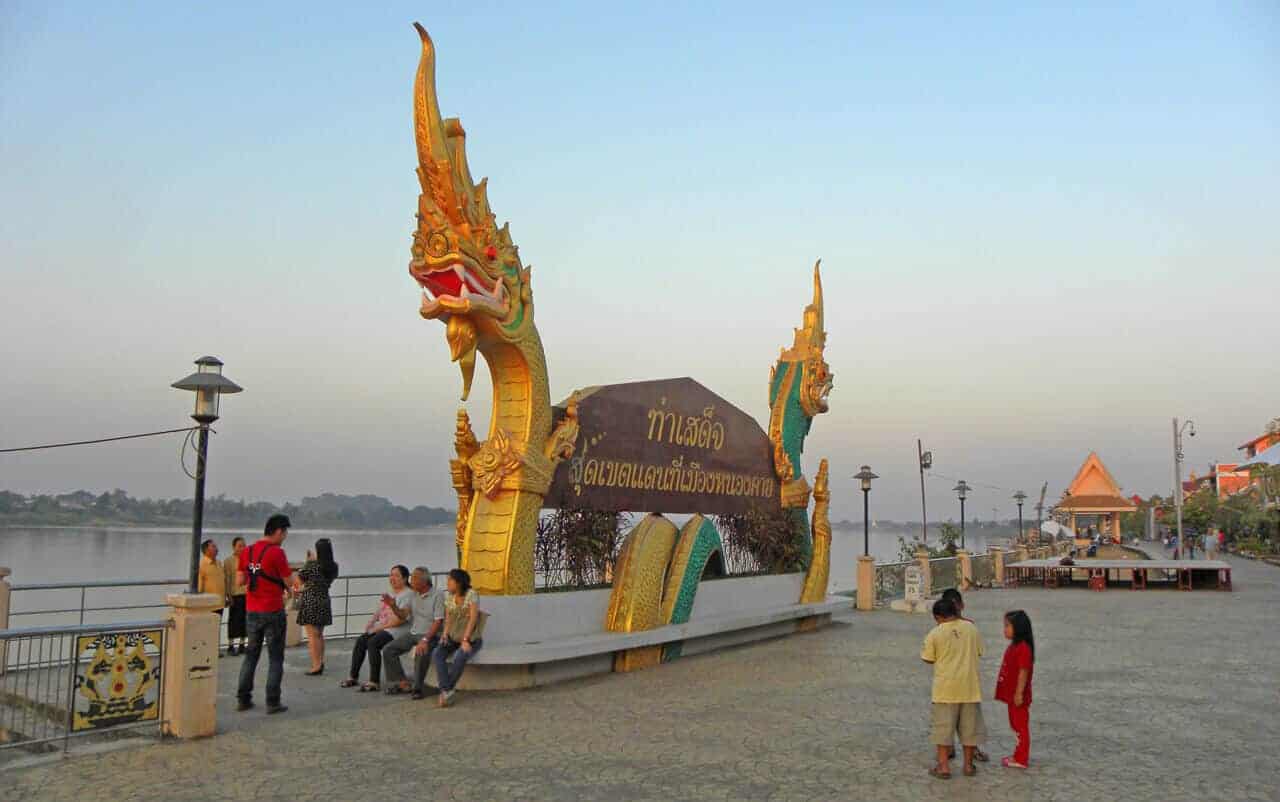 ---
---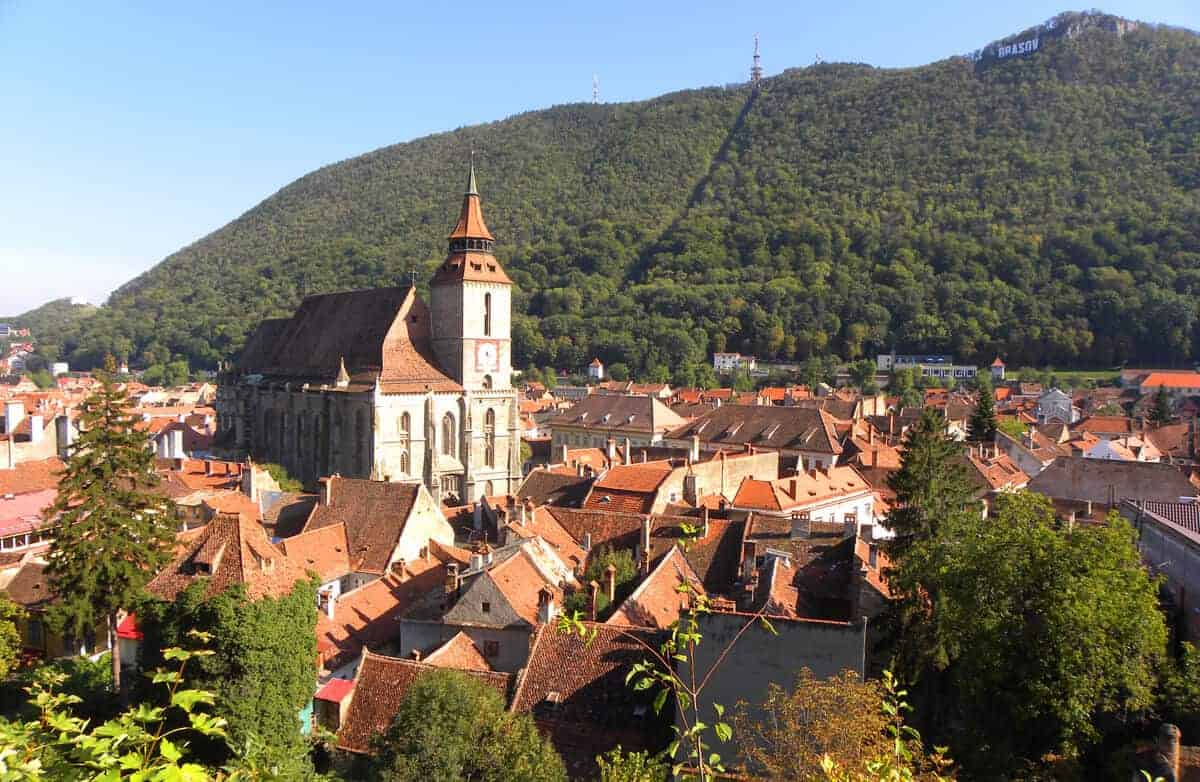 Slow Travel
There are two main reasons we decided to practice slow travel. The first was to keep accommodation costs down, the second was that Lissette was still working full-time when we started our nomad adventures. That meant we needed a comfortable place with a good table and wifi.
Airbnb is the nomad's best friend when it comes to low-cost accommodation. The reason is that if you book a long stay apartment (ie a month, which Airbnb considers to be 28 days) owners usually offer deep discounts on the nightly rate. I'll have some examples below.
During our 6 years of full-time travel we calculated that our average monthly cost of accommodation using Airbnb was $1100 US. It of course varies widely – we had 3 months in Lviv (Ukraine) where we paid the equivalent of $500 US and 3 months in Cape Town where we paid the equivalent of $1800 US (the Airbnb market was very limited in South Africa at the time). But most of the time it would range between $900 – 1200.
Some people might say that costs have risen dramatically since the years we travelled full-time (2013 to the end of 2019). But you can still easily find deals on Airbnb especially for long term stays because the reality is that people like us (nomads who stay somewhere for longer stays) are a very small minority. How many other people are going to want to rent an apartment somewhere for a full month?
Just as an example: next month we're going to the Baltics. It's a 10-day trip exploring Lithuania, Latvia and Estonia. So we won't be slow-travelling, rather we'll be staying in hotels and short-term apartments (all booked on booking.com).
I've booked all our accommodation and those hotels/short-term apartments average 75 Euros a night in Vilnius, Riga and Tallinn. 75 Euros a night equals about $80 US/night. For 10 days that's a total of $800 US for accommodation. If we were to travel staying in hotels for a month it would cost 80 Euros * 30 = $2,400 US.
But I was curious how much it would cost to stay in one of those cities if we stayed for a month. For fun I searched for month-long stays in Vilnius. I found these:
---
---
Keep in mind that the prices above are for high season and that the 2nd is a Superhost. Also keep in mind that prices on Airbnb are all inclusive. You won't be paying forelectricity, water, gas etc…ie you don't pay more than the prices listed.
So you can see how renting a long stay apartment on Airbnb saves you money.
The 2nd major cost saving on having an apartment (vs staying in a hotel) is on food. Having a kitchen saved us from spending money in restaurants.
For those people who always thought "we were on vacation", I always tell them that in actual fact we were living the same lifestyle that we did at home: having an apartment, doing groceries, cleaning, cooking and working. The difference was that we were doing that somewhere else where we were immersed in a different culture. We never got bored, there was always something new to see and discover.
I mentioned off the top that people live the "nomadic lifestyle" in different ways. On one extreme, some will travel nomadically just as they vacationed – staying in hotels or short stay apartments 2 or 3 nights before moving on to another city. Their costs of accommodation (and food) will be much more expensive. One can easily spend the equivalent of $3000 US/month on accommodation alone if travelling that way.
On the other extreme, we know people that travelled the world doing housesitting: taking care of someone's home (and often their pets) in exchange for a 'free' home for weeks or even months. Their next 'home' will depend on the next housesitting gig they find. A great way of travelling on the cheap while living like a local and maybe even having the company of pets.
Budget-wise, I think we fell somewhere in the middle of the above.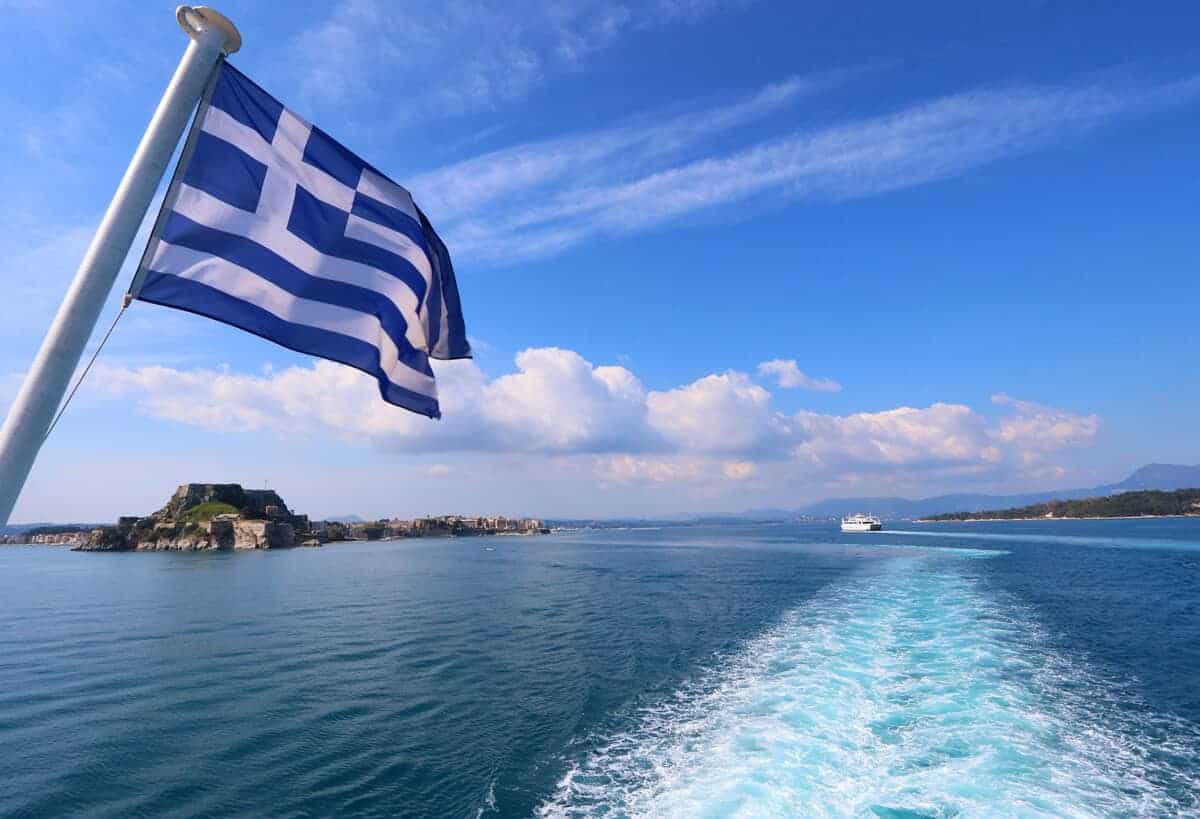 ---
---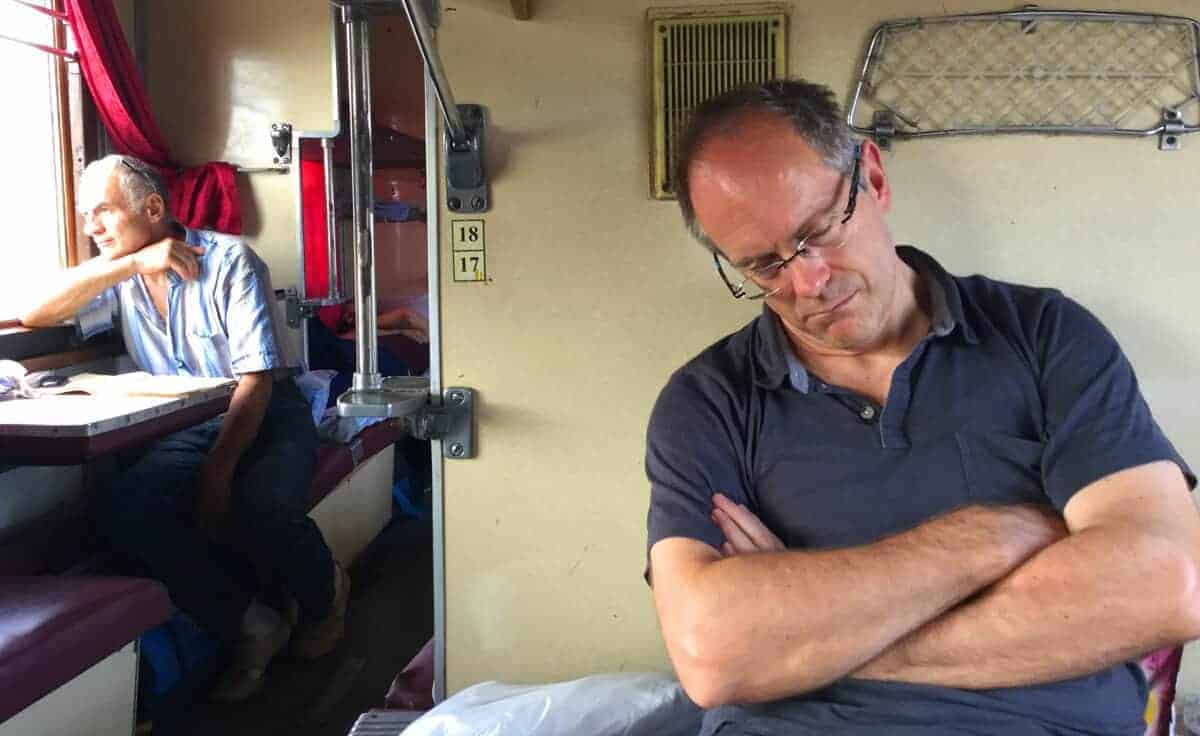 Regional travel
If "slow travel" saves on accommodation and food costs, travelling regionally saves on transportation costs.
Some people will plan their travels zig-zagging their way around the world. Sure, we've taken some long and (expensive) flights to Thailand, Japan and South Africa. But we made the most of those flights, staying 6 months in Thailand (which included travels in Malaysia and Singapore), 5 weeks in Japan and 3 months in South Africa. And in all those countries we lived our slow travel lifestyles.
But if we felt the financial pinch, we'd stay in one region. 2019 for example:
It was an inexpensive year. Our long-stay cities were Split (where accommodation in the off-season was surprisingly low), Lecce, Antalya, Tbilisi, Yerevan, and Lviv (it was the year we spent 3 months in Lviv. Absolutely fabulous city). That year all our transport was by train, ferry, bus as well as a few short flights on discount airlines.
If you can stay regional for large parts of the year and have no more than 2 or 3 long international flights you'll find yourself saving a lot of money.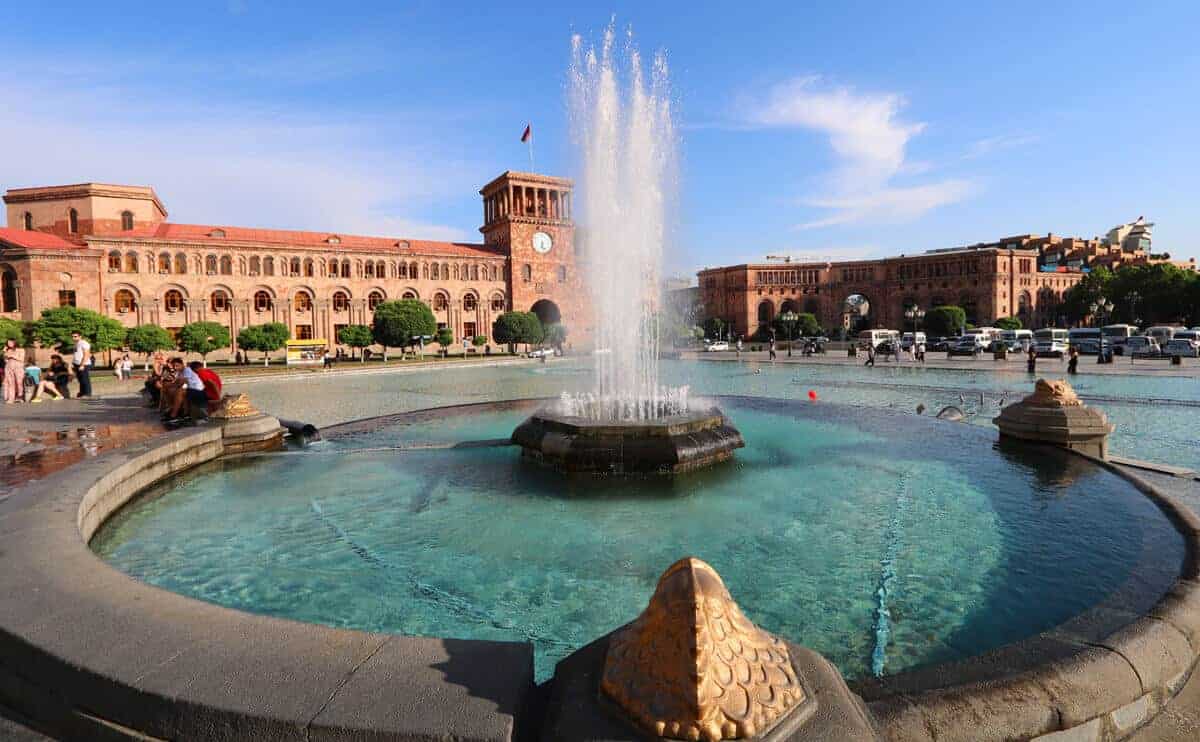 ---
---
Flexibility
I've spoken to quite a few nomadic travellers who've planned out their itineraries and accommodation a year or even 2 years in advance. They feel secure knowing the costs and their itinerary in advance.
We're the exact opposites.
Firstly, I believe flexibility equals freedom. Part of the reason we wanted the nomadic lifestyle was that we didn't want to be tied down to plans or a schedule. We had 45 years of it between home life and work, so why would I want more of that? I love the idea to be able to say "screw it, I want to go back to Thailand and eat some Khao soi". Sometimes we'd be somewhere and wouldn't even know what our next base would be. I remember one particular year when we were in Prague during the winter. The cold was getting to me and I suggested to Lissette that we go to Italy. Our next base ended up being Padova, a small city about 20 minutes from Venice (and on the train lines. We explored a lot of places in central Italy).
Secondly, I believe in being able to adjust to circumstances. When Lissette and I started travelling we had some carryover debts from home (renovation costs on the condo and some expensive dental work). We paid off close to 50K in debt in about 18 months by living our slow travel lifestyle and saving Lissette's work and my rental income. By 2016 we felt flush and splurged on a couple of trips we had always dreamed of: Japan and South Africa. I've said it before: flexibility has meant we could turn the switch and save money whenever we felt we needed to. Without a permanent base and fixed expenses, I think it's the greatest advantage of being nomadic.
At the end of every year Lissette and I sit down and talk about where we are and what we want to do. Part of that includes finances. And we'll plan from there. So flexibility and being able to adjust to circumstances has always been important to us.
---
---
The above are my best tips when someone asks me for advice on how to plan for the nomadic lifestyle.
Are you a nomadic traveller? How do you do it?
Note: on this post I'll include helpful/informative comments that we receive on other media like FB. The goal being to give people reading this post other examples to draw from.
– Siobhan from our FB page: "Hey Frank. This is a great topic, and the timing of your post is perfect. We are literally one day away from finishing our first year of full-time slow travel. I therefore have some solid expense data to share.
Obviously, where you stay (countries, regions, cities) will have a big impact on cost. So for context, over the past 12 months we have slow-travelled to the Czech Republic (Prague), Poland (Krakow), Hungary (Budapest), Serbia (Belgrade), Croatia (hopping from Istria down to Dubrovnik), Italy (Milan, Sicily, Naples), Romania (Bucharest, Brasov, Constanta), Bulgaria (Varna, Sofia), and now one week in Thailand (Phuket) on the way home.
Our total cost for that year on the road is going to be around $38k USD, or a monthly average of $3166 USD. (We are Australians and tracking expenses in AUD, but I will convert to USD for uniformity's sake.) This is for everything, including the big-ticket flights to and from Australia.
Our monthly average seems high compared to yours and others. But like you said, for every slow-traveller you ask about this, you will probably get a different answer.
One reason our monthly average might be higher is that even though we always live somewhere with a kitchen, we eat out a LOT. It is never in fancy restaurants; in fact, I love researching where locals eat. However, it all adds up. Our "eating and drinking out" total for 12 months is around $6k USD.
We are also a little fussy about the AirBnBs we book. We have a list of things we really want in a home and I guess this sometimes means we pay a bit more. For example, in Prague our accommodation cost around $1500 USD for a month (a lot more than your $500!) Our average per night across the year is about $37 USD.
Anyway, this is not an apology or justification for our higher amount. We are happy with what we spent.
I anticipate our second year will be a bit cheaper, as we are planning on spending some more time in south-east Asia and might also have a cat-sitting gig in Spain.
My tips for saving money on slow travel are:
– Book a month at a time on AirBnB.
– Use public transport.
– Buy a monthly public-transport pass, preferably a personal one (tied to your ID) – because they are cheaper.
– Grocery-shop at large suburban supermarkets and farmers' markets.
– Leave home with less than 20kg luggage (the checked-baggage limit for many discount airlines).
– Ask for the seniors discount (no-one has ever said no to us).
– Don't pay for a tour if you can get there yourself"
– Tim and Sharyl from Catch our travel bug: "We've now been 'out' just over 13 years this time. It was 3.5 years the first time(mid to late 90s) We also cycle tour/camp and housesit to reduce our costs in more expensive location eg. London/Paris/zurich/Brussels this year. We like to mix these different approaches with backpacking throughout cheaper countries. When backpacking we move faster, but still much slower than we did 25 years ago. But overall, our lifestyle is still much cheaper than having a 'normal' life back in Australia. We use Airbnb, but not as big a fans as we were a few years back. Hopefully their competition will get stronger in this space. But still agree that slow travel is the key….1000%"
– Skip from Full Time Travelers and Nomads FB page: "It's always good to get insights from other nomads cost of living and their strategies for maintaining a certain budget. Our past year of full time travel, January through December, cost us just under $26,000 total. This includes an international primary health insurance plan for two people. We spent part of that time in Mexico, but most of it in Southeast Asia. We don't really consider ourselves budget travelers, so this was well under budget for us. I am finding accommodations to be more expensive lately, so we will most likely come in a bit higher this year. Like you, we prefer to travel slowly and typically stay one or two months in a place. There are some exceptions, like the Thai Island hopping tour we completed recently. We enjoy the monthly Airbnb discounts as you mention. However, the down side can be a very short cancellation policy. The other issue with long stays on Airbnb is that we find we need to book several months ahead for the best options. It only takes one day to get booked within your desired month to make a place unavailable for your stay. The pickings can get slim if you wait too long".