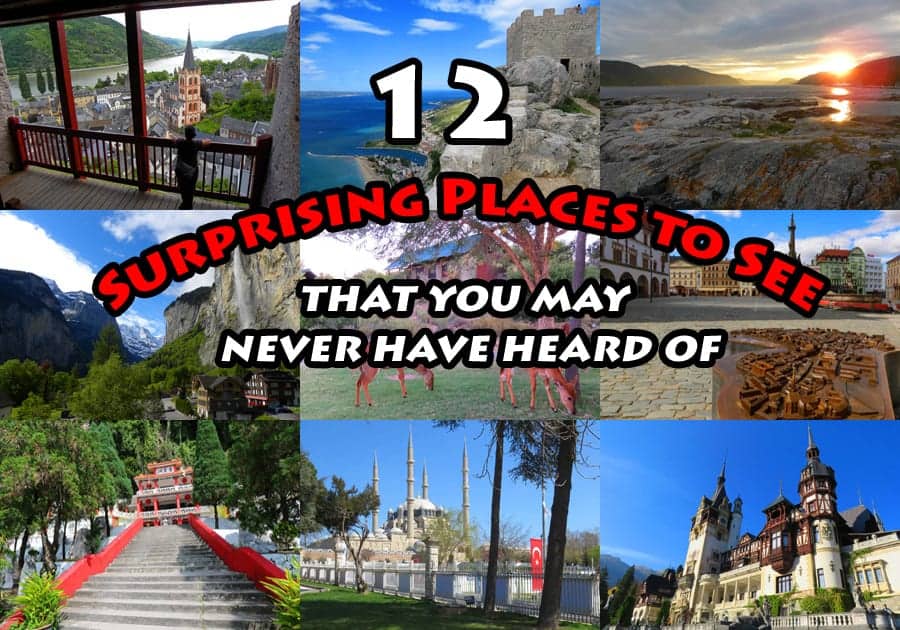 12 surprising places to see that you may never have heard of
One of the greatest rewards of travel is being wowed by places that we had previously never heard of. The places you'll see featured in this post are small towns or cities, places that don't make it in most guidebooks or blogs. We wouldn't have "discovered" most of these places if it wasn't for tips from locals, comments from readers, or (in some cases) just good luck.
In no particular order, here are 12 surprising places to see that you've probably never heard of.
1. Bacharach (Germany)
Bacharach is a beautiful little town on the Rhine river, with typical half-timbered German buildings and a castle overlooking the town. It's a great place to do wine tasting (the hills are filled with vineyards) and to take a boat cruise down the Rhine (visiting the many small towns and fortresses along the way).

Bacharach is cute and romantic, it's in fact where I proposed to Lissette back in 2009.
More: Our guide to Bacharach
---
2. Edirne (Turkey)
Before Constantinople (now Istanbul) became the capital of the Ottoman empire, it was Edirne (then Adrianople) that was their first capital.
Located 20km from the Bulgarian border, Edirne is a small city with 3 incredible mosques. More than that, it is an attractive and easily walkable place with a typically Turkish old town. You won't see very many (if any) Western tourists here.

More: What to See in Edirne
---
---
3. Tadoussac (Quebec, Canada)
Having lived many years in Quebec, Tadoussac became our favorite place to visit in the province.

This pretty town is one of the best places in the world for whale-watching. You'll see lots of humpback and beluga whales, the primary reason being that Tadoussac sits at the confluence of the St. Lawrence and Saguenay rivers. People come from all over the world to see the whales here. But despite that most people have never heard of Tadoussac and it is the furthest thing from being over-touristy.

Besides whales, the town has a beautiful setting surrounded by nature. Along the coast you'll find several marine parks, inland is the Saguenay Fjord (a national park) which has lots of hiking trails.

More: Guide to Tadoussac, Quebec
---
4. Sinaia (Romania)
Between Bucharest and Brasov is this small town nestled in the mountains. It is most famous for Peles castle, the summer residence of Romania's longest serving monarch (King Carol I). Over the years it has had many interesting visitors, people like Richard Nixon, Gerald Ford, Muammar Gaddafi, and Yasser Arafat. We were actually more impressed by Peles than we were with famous Neuschwanstein castle in Bavaria.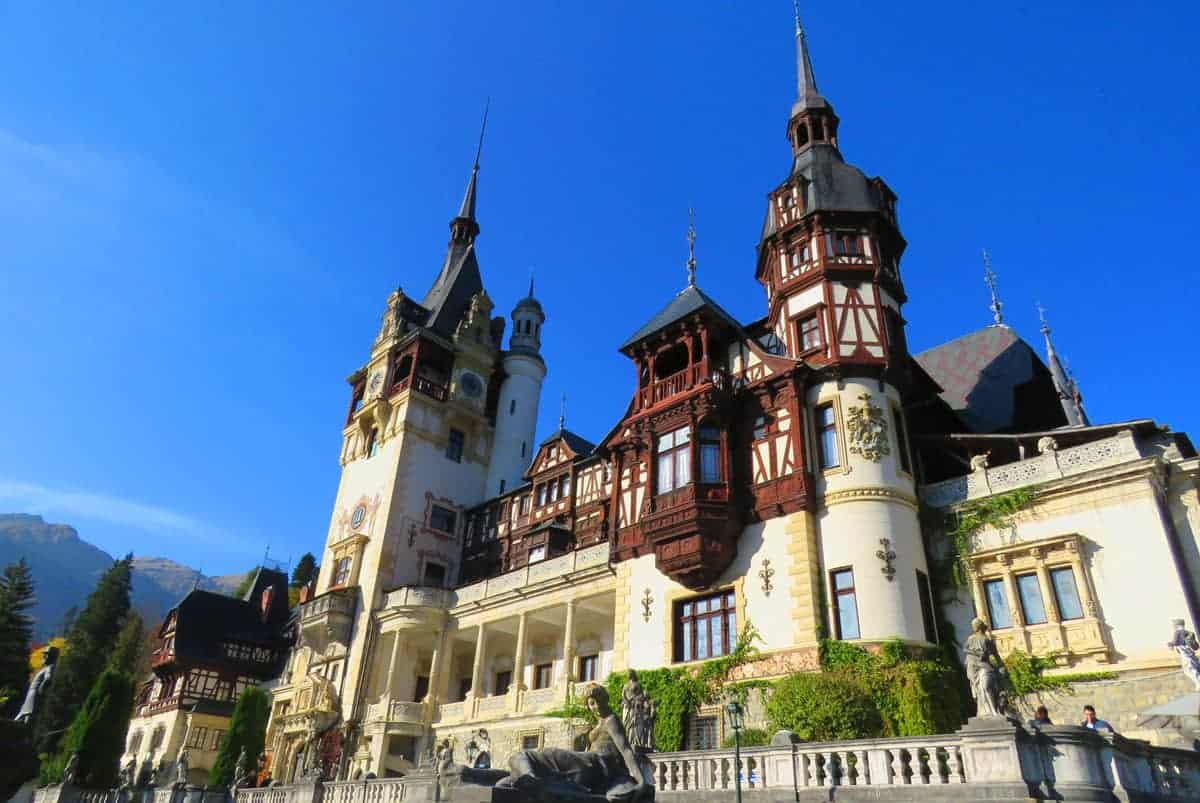 Other than Peles Castle, Sinaia has castles, monasteries and a gondola ride up into the mountains.

More: Why Peles castle is the one place you can't miss in Romania
---
---
5. Oudtshoorn (Little Karoo, South Africa)
Oudtshoorn is a little town in the semi-desert Little Karoo. It's famous for its ostrich farms, it is actually known as the ostrich capital of the world. Besides visiting an ostrich farm, Oudtshoorn has the fabulous Cango Caves, the most incredible cave system we've ever see.

There are lots of things you can see and do in Oudtshoorn but the very favorite thing we did was eating at the Buffelsdrift Game Lodge. We had deer grazing near the eating area and hippos, giraffe and wildebeest visible from our table. It was an unbelievable experience.

More: Highlights of a 2 week road trip around the Garden Route and Karoo
---
6. Prachuap Khiri Khan (Thailand)
Visit any beach town in Thailand and you're most likely going to see more tourists than locals. Prachuap Khiri Khan, on the gulf coast south of Hua Hin, is very different.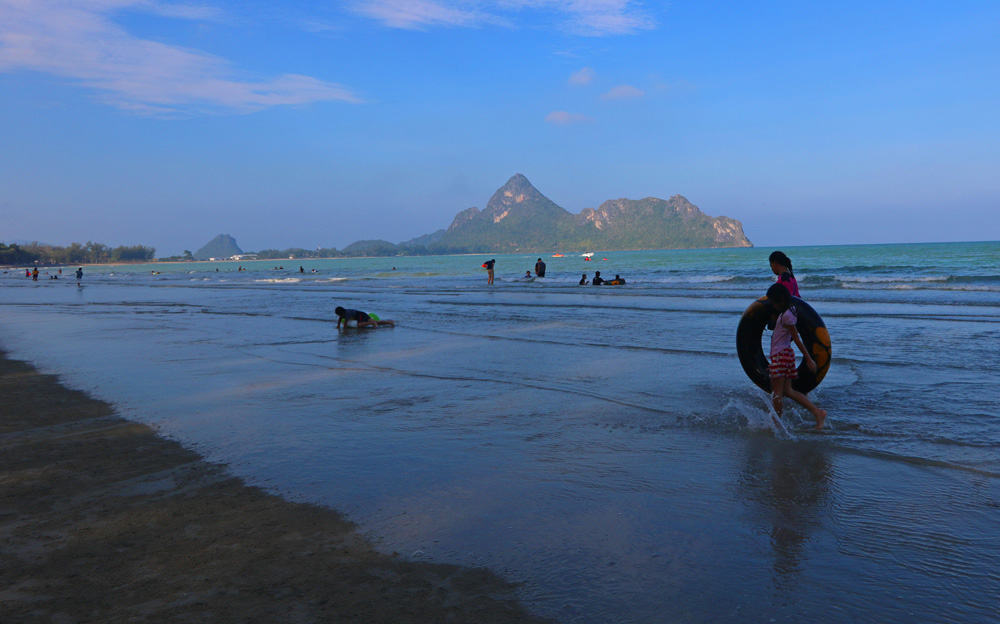 It's a small town surrounded by limestone karsts, a beautiful beach (accessed through a military base), a species of rare monkeys, and a hilltop temple infested by macaques. On Saturday nights the streets turn into a night market.

If you're looking for an authentic Thai town with friendly locals and some amazing geography and wildlife experiences you should come to Prachuap Khiri Khan.

More: Why we love Prachuap Khiri Khan
---
---
7. Olomouc (Czech Republic)
We were blown away by Olomouc. Known as the "undiscovered gem of the Czech Republic", it used to be the capital of Moravia (the Czech Republic's eastern province). But this small city is probably most famous for having been Mozart's childhood home when the smallpox broke out in 1767.

It's a gorgeous place with a huge concentration of incredible churches, a UNESCO world heritage site (the Holy Trinity Column), and some of the prettiest (and most colorful) squares and buildings that we've seen anywhere. Olomouc has the second largest and second oldest historic preservation zone in the Czech Republic (after Prague).

More: Why you HAVE to Visit Olomouc
---
8. Omiš (Croatia)
A small town surrounded by huge cliffs, Omiš has an incredible geographic location along Croatia's Dalmatian coast. There's a fortress in town (Mirabella Fortress) and another fortress (Starigrad Fortress) that overlooks the town from a vertiginous vantage point. Omiš has a river that cuts through the canyons into the interior where you can do rock climbing, canyoning, rafting, and ziplining (I call Omiš "Croatia's Adventure Capital"). If you enjoy great geography and beautiful surroundings then you should see Omiš.

More: A visit to Omiš…and why it's my favorite small town in Croatia
---
---
9. Reutte (Austria)
13km (and 30 minutes by local bus) from busy Füssen (Germany, the base for nearby Neuschwanstein castle) is the Austrian town of Reutte.
Reutte is a small town in a majestic setting, surrounded by the high snow-covered peaks of the Alps. Above town are a series of fortress ruins known collectively as the Ehrenberg Castle Ensemble.

If your idea of paradise is walking in nature, seeing ruins and majestic views of mountains – and seeing very few tourists – then Reutte is worth a visit.

More: A Visit to Reutte and the Ehrenberg Castle Ensemble
---
10. Eger (Hungary)
A small city in Northeastern Hungary, Eger is known for wine and thermal baths. You'll see lots of churches and a castle famous for having repelled overwhelming Turkish forces in 1552 (in fact, Eger has the northernmost minaret to have been built in Europe).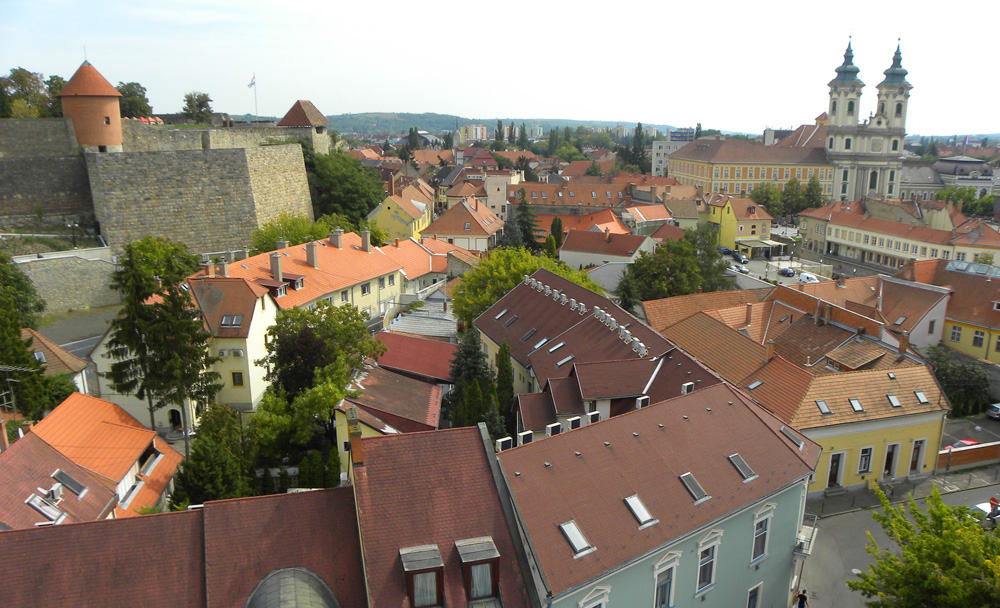 It's a pretty and green city that's perfect for relaxing. There are public thermal baths as well as hotels with their own baths. Eger is in Hungary's premier wine growing region and just outside town is a place named "the Valley of the Beautiful Women". It's full of wineries and wine cellars. We spent a week in Eger – taking a vacation from Budapest – and really enjoyed the city.

More: Things to See and Do in Eger
---
---
11. Ipoh (Malaysia)
Malaysia has the famous colonial cities of Georgetown and Malacca. But our favorite city is a small one called Ipoh.

Ipoh has a small and very manageable colonial district with some interesting highlights. But what makes Ipoh special is the geography – it's green and lush and dotted with huge limestone outcrops. Just outside the city are "cave Temples" something unique to Ipoh. These are HUGE cavern complexes which in many cases have been decorated with Buddhist statues, fountains and paintings. The region also has hotels with natural hotsprings set among the beautiful natural environment.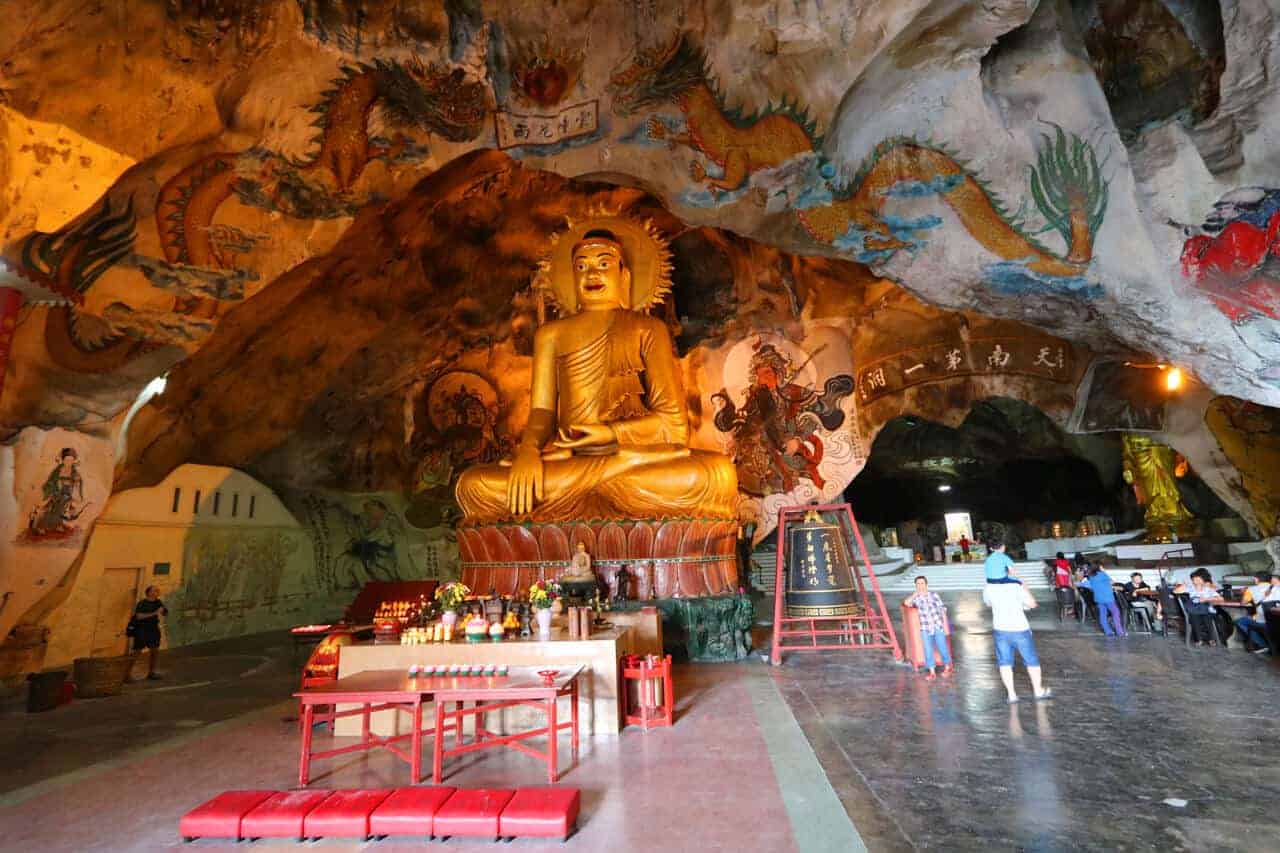 More: Why Ipoh was our favorite place in Malaysia
---
12. Lauterbrunnen (Switzerland)
I knew Swiss people who had never heard of Lauterbrunnen.
Lauterbrunnen is a tiny town with one of the most magical settings on earth. It is located at the base of 2 snow covered peaks, in a green valley surrounded by 72 waterfalls.

The town is a perfect place for hiking or for taking trains (or cable cars) to some of the most famous peaks in the Alps. You can see the north face of the Eiger, go to Jungfrau (which has the highest train station in Europe at 3454 meters), or take the cable car to Shilthorn (famous from Bond's "On her Majesty's Secret Service"). It is fantastically beautiful.

More: Hiking in and around Lauterbrunnen
---
The above is our list of the most surprisingly places we've seen – places we had heard little or nothing about before visiting.
Do you have a place – a place you had never heard of – that totally wowed you?
Ps. If you find our blog helpful, please consider using our links to book your flights, hotels, tours, and car rentals. Have a look at our Travel Resources page.