Why you HAVE to Visit Olomouc
Nothing prepared us for the beauty of Olomouc. I read that its Holy Trinity Column was on the UNESCO World Heritage List. I also knew that the town has the 2nd largest square in the Czech Republic (after Prague). But nothing prepared us for all the gorgeous churches (all in a very concentrated area), the multiple squares around town (all adorned with beautiful Baroque fountains), or the general beauty of Olomouc's buildings. It is a spectacular town.
What makes Olomouc that much incredible is that there are practically no other tourists. We had spent a month in Moravia (the Czech Republic's easternmost province) and had enjoyed the various towns, the wines, and the relaxed atmosphere that you won't find in the more popular spots in the Czech Republic. But towns like Brno, Mikulov, and Lednice still had a sprinkling of tourists. Here we were, in late June, and saw less tourists in Olomouc than in any of those other places.
Lots of photos on this post. At the bottom you'll find some practical information on Olomouc.
.
Around the Main Square (officially called the Upper Square, or Horní náměstí)
---
---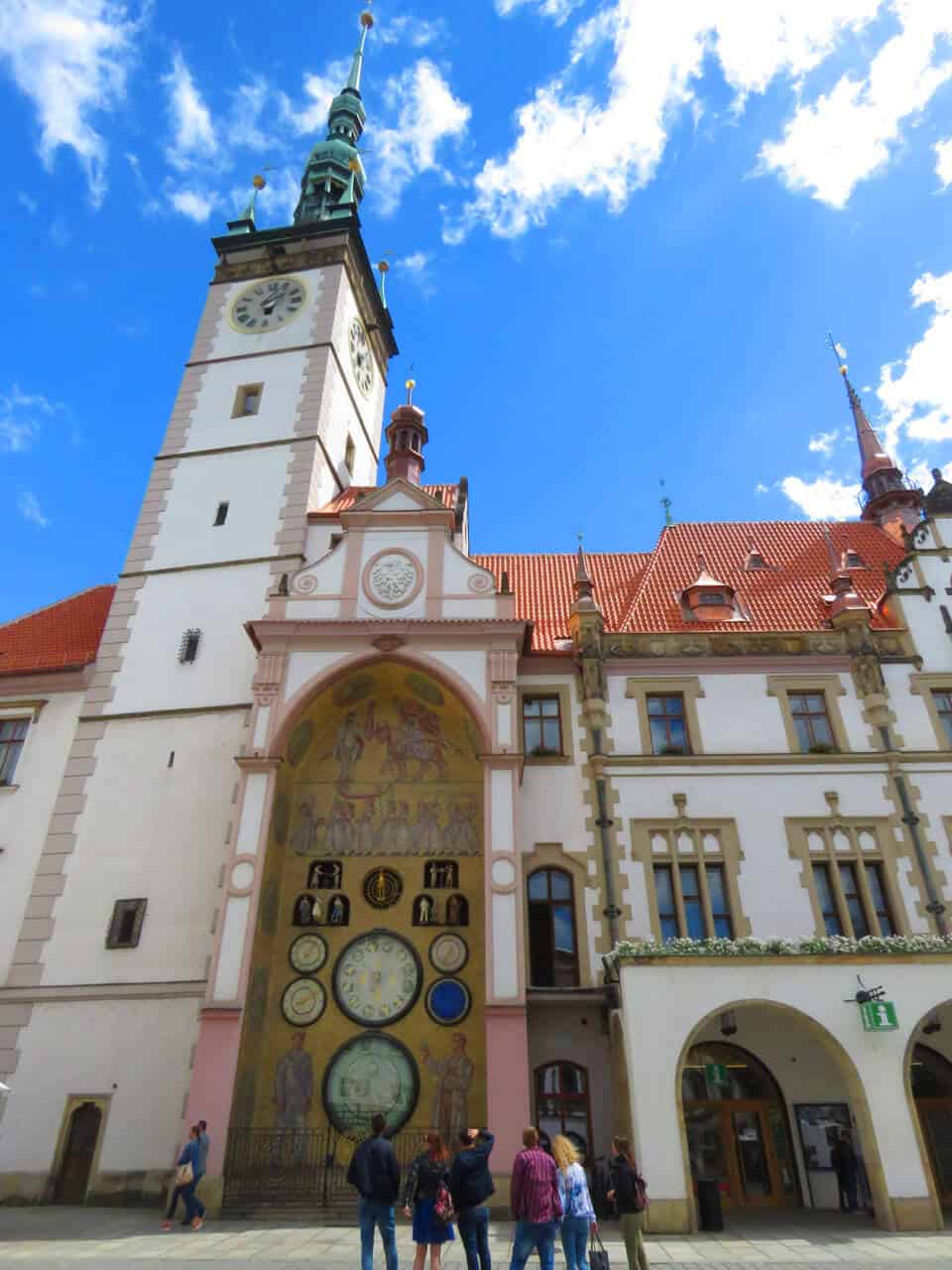 ---
---
We stayed at Hotel Pension Hrade while in Olomouc. It was fabulous and within a minute's walk of the main square. Ask for room #6. It's a small hotel and fills up fast though.
.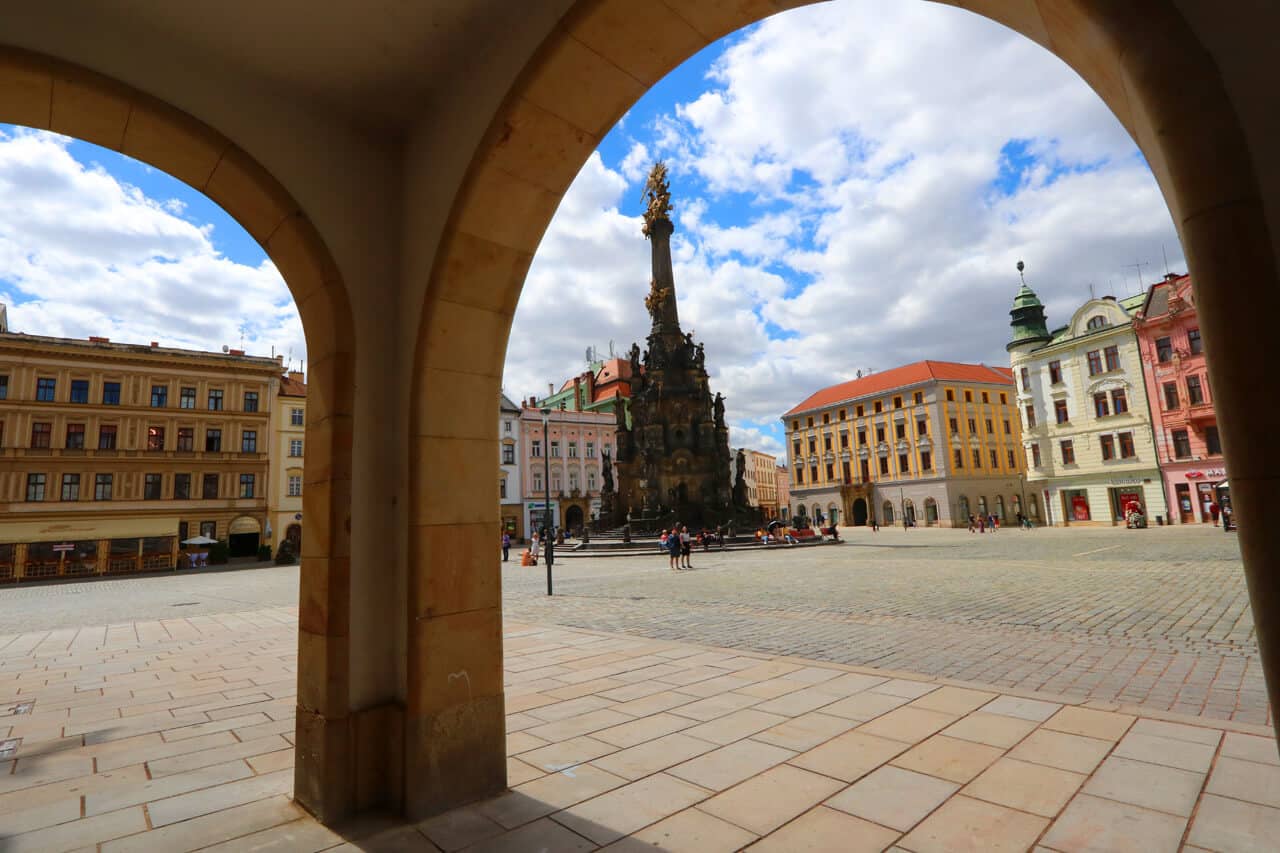 .
.
Churches
Olomouc is not a big place. You can walk from one end of town to the other in about 20 minutes. So it is amazing that it has so many stupendous churches. Here are a few highlights:
.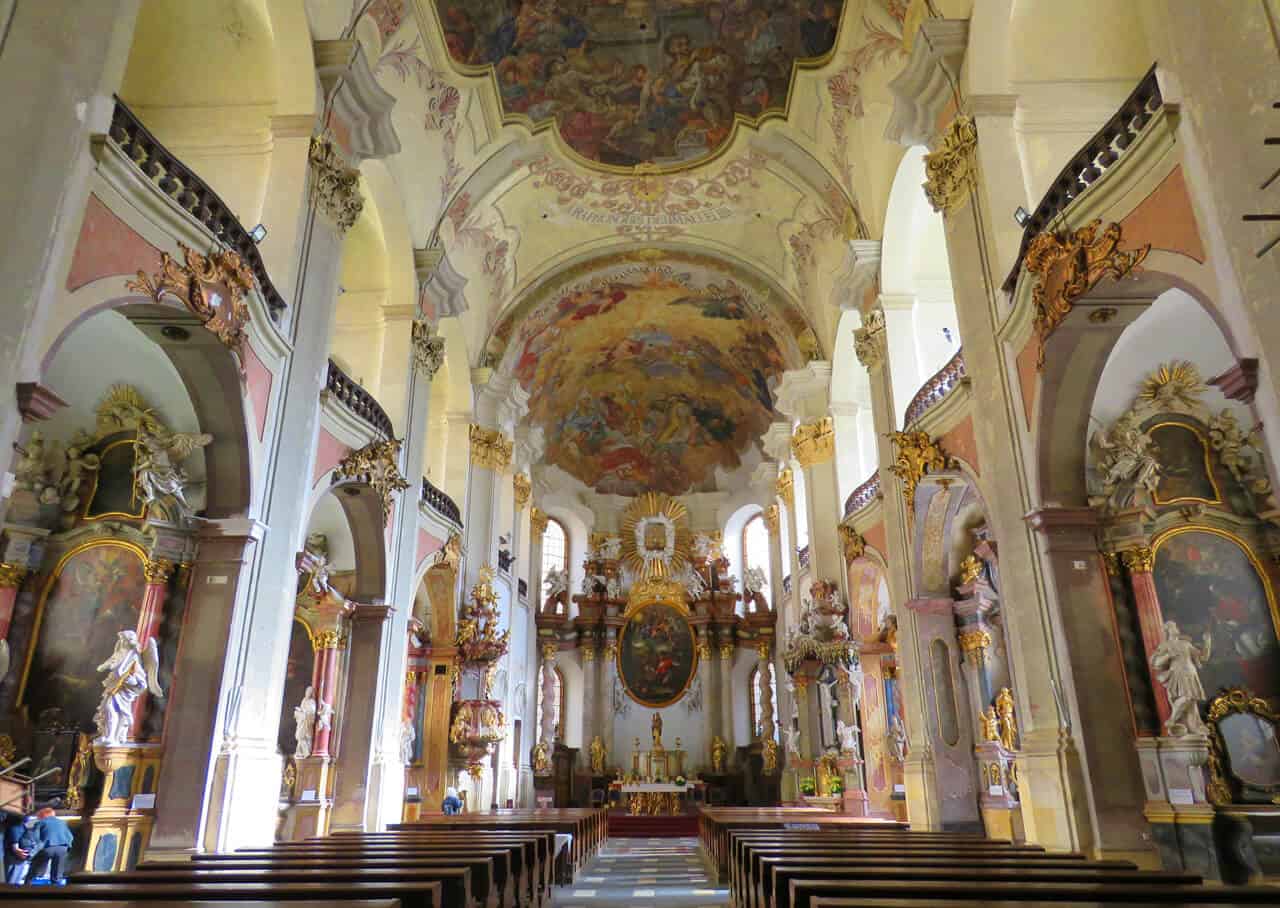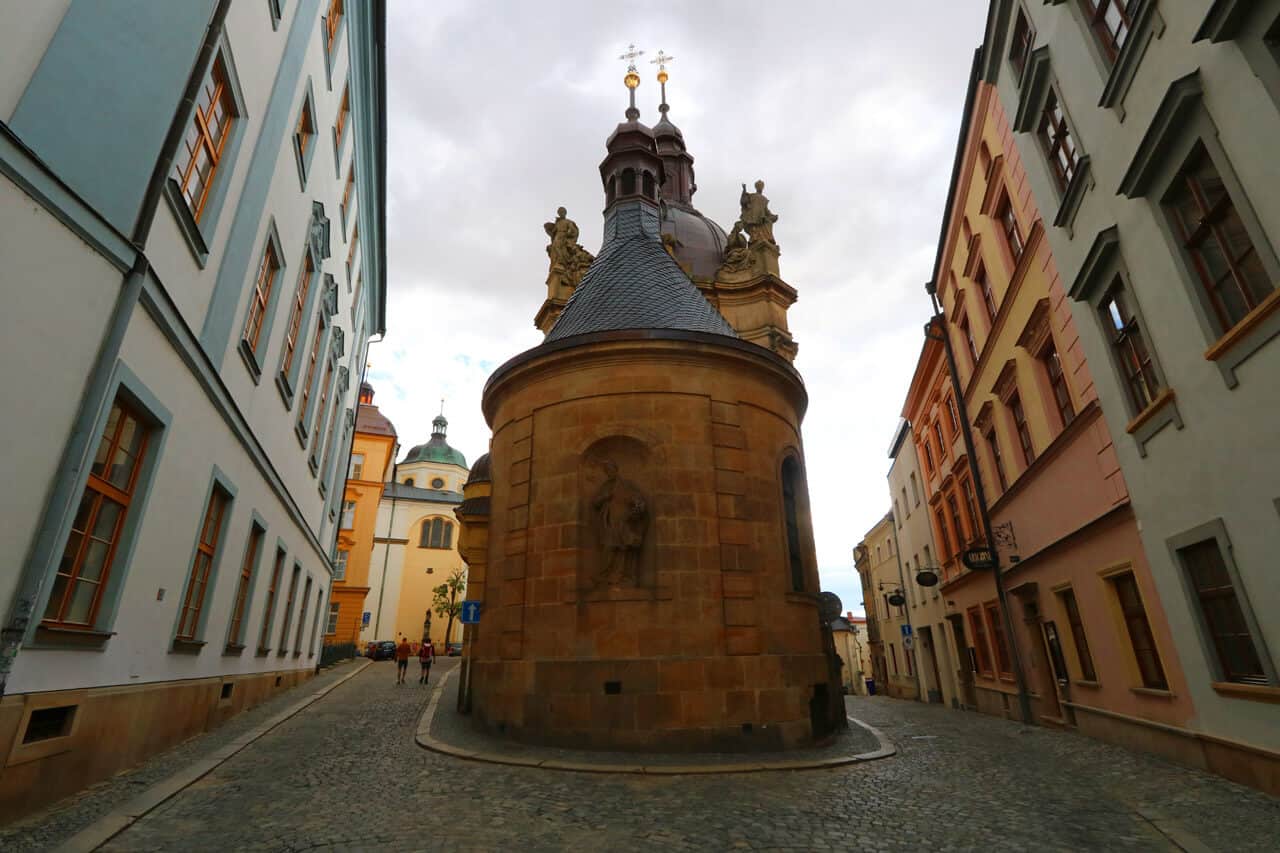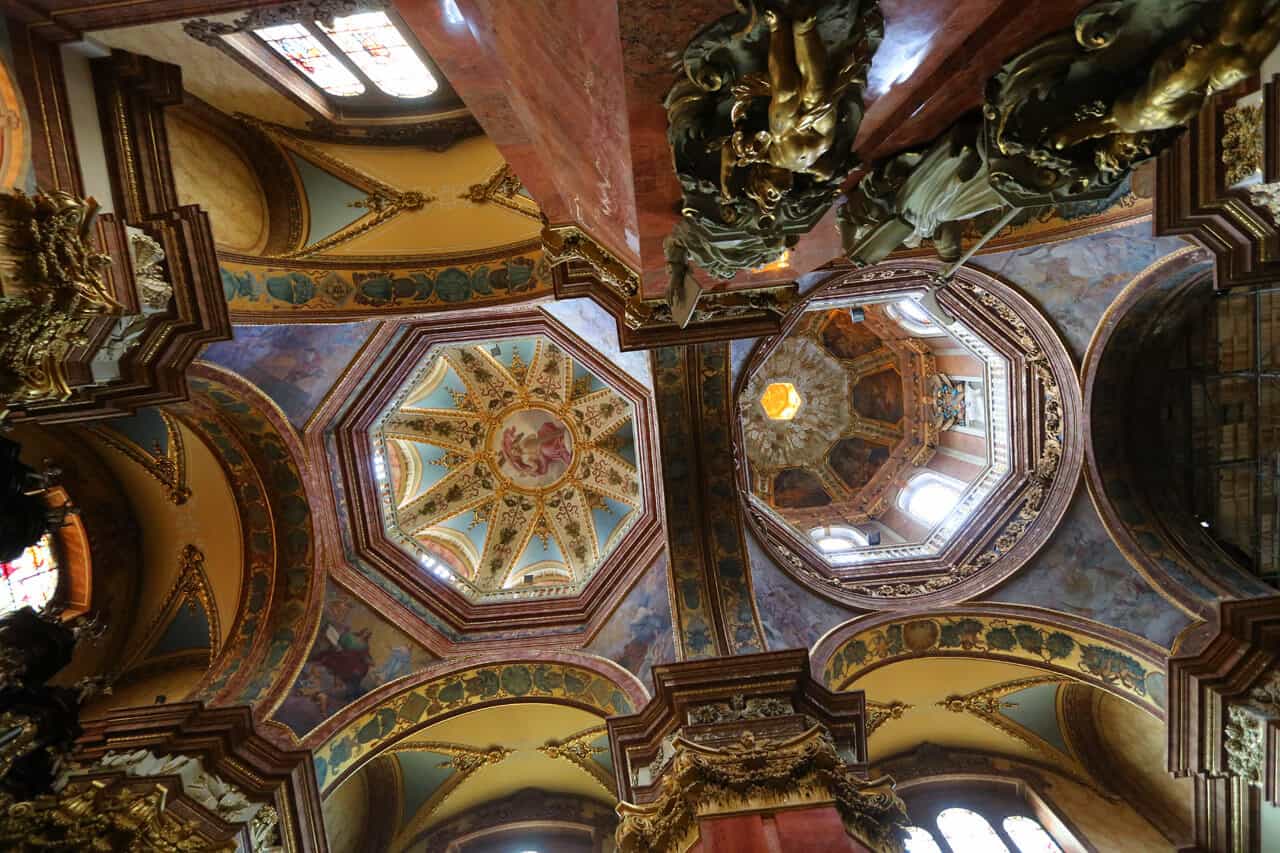 ---
---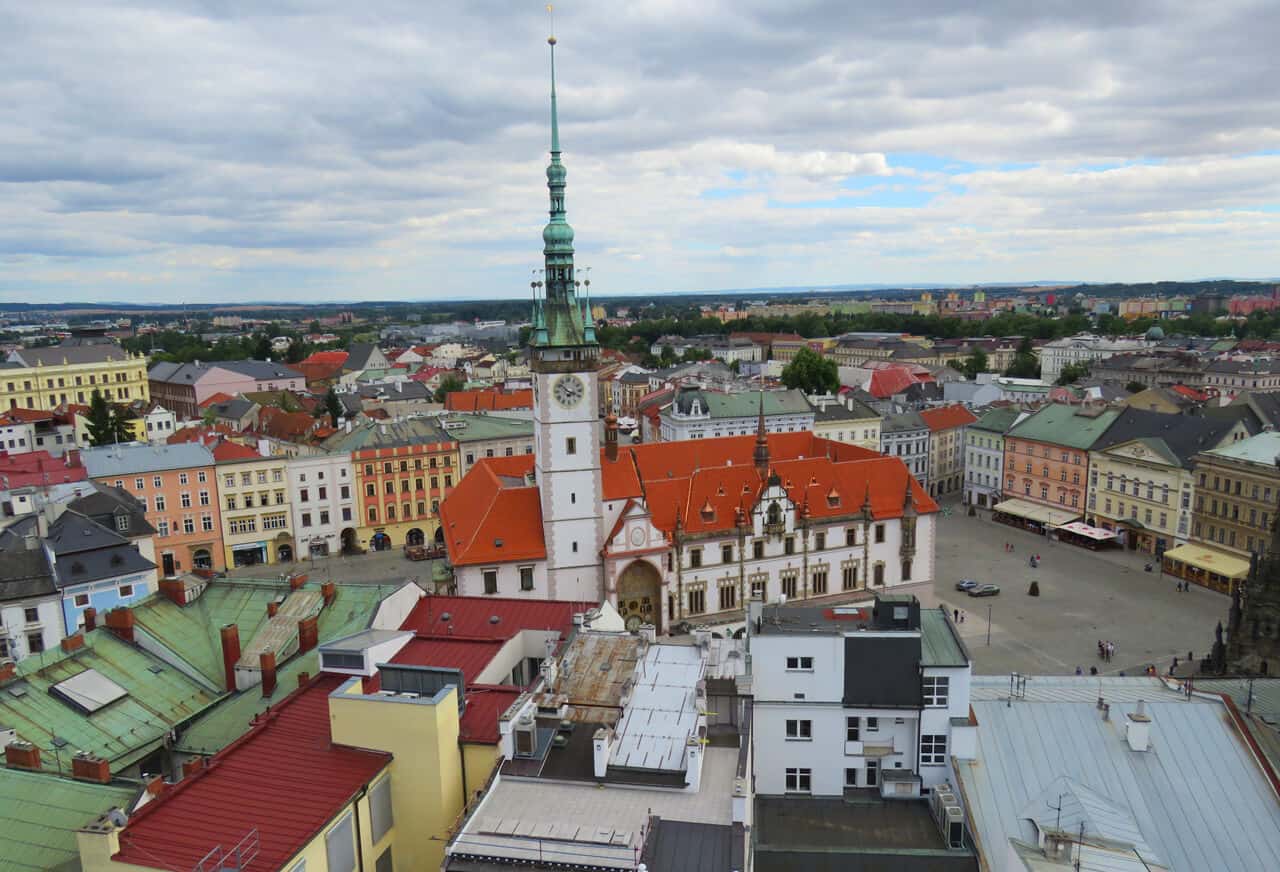 There are more churches. But this post would never end if I included more of them here.
.

Lower Square (Dolní náměstí)
Very close to the main square (upper square) is Lower Square (Dolní náměstí). It is huge and has fountains, columns and some buildings of importance.
.
---
---
More images of Olomouc
Olomouc is not a big place and you'll always end up back at the main square, the focal point of town. Some more photos of that as well as different scenes around town.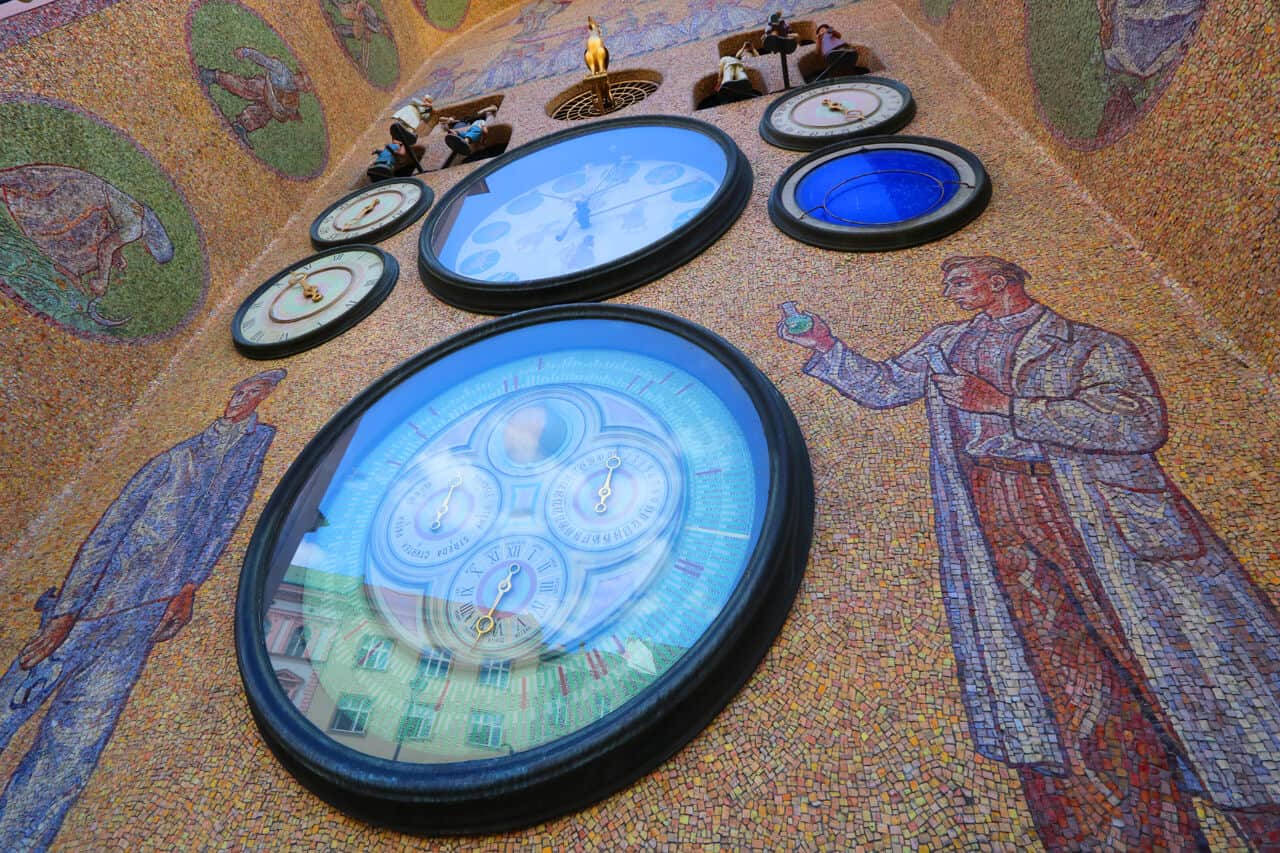 ---
---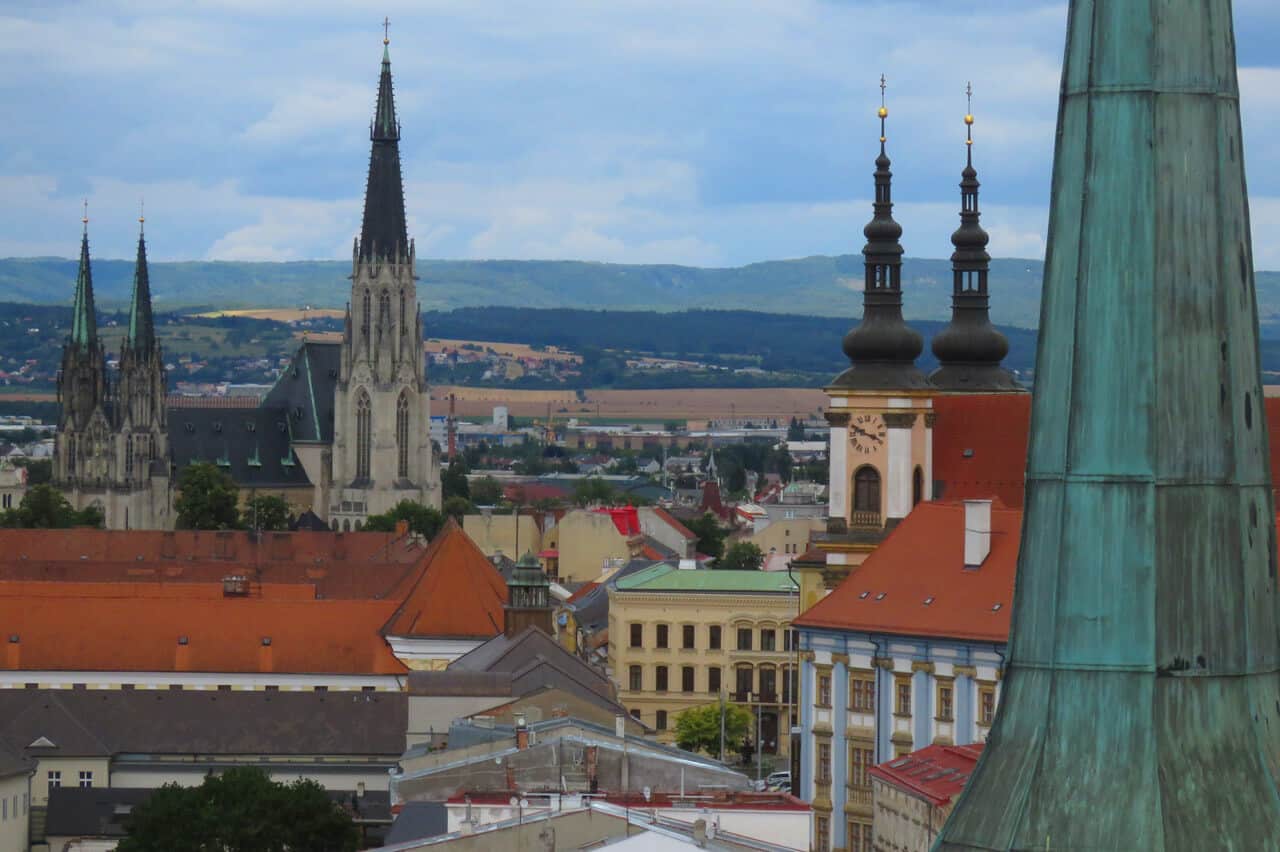 ---
---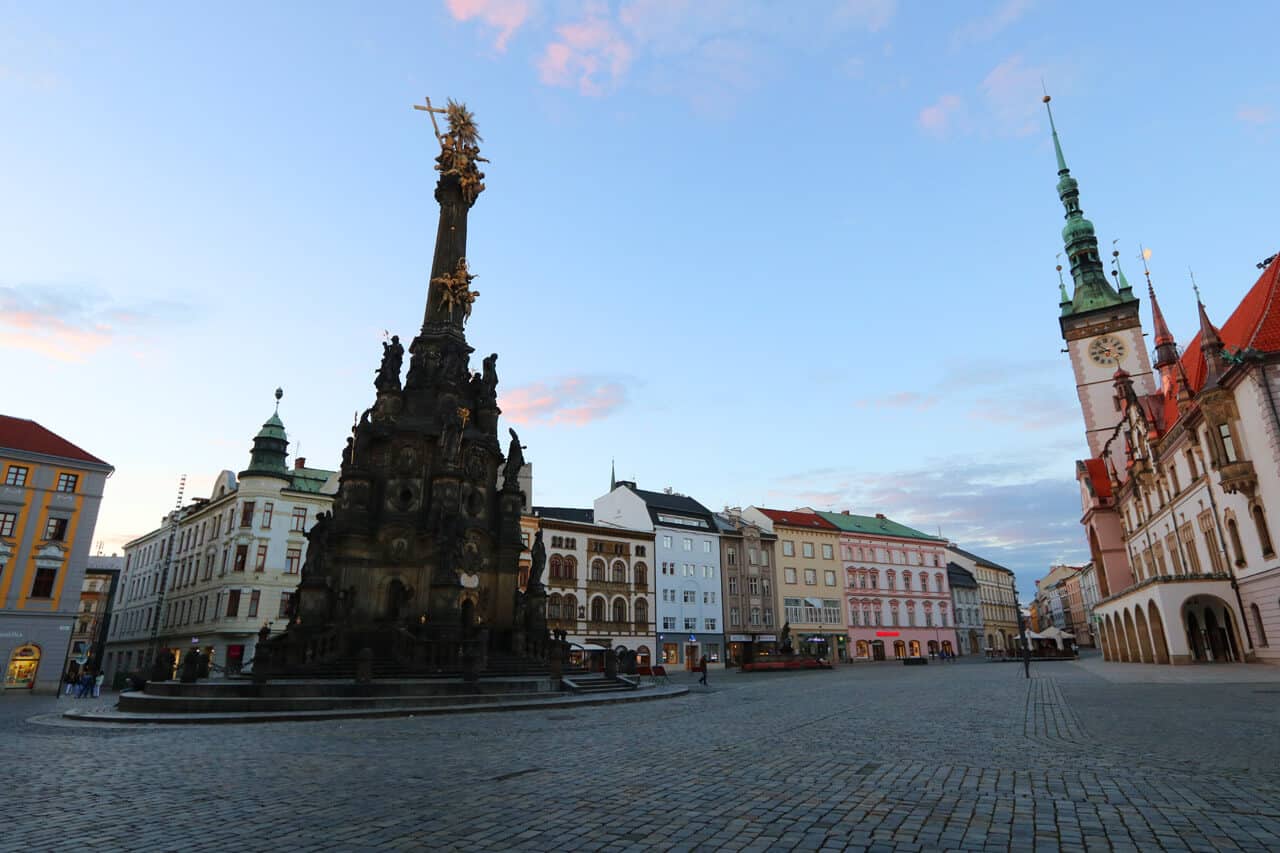 .
---
---
Practical information
– Olomouc is easily reached by train: 2:15 hrs from Prague, 2 hrs from Brno. To find the taxi stand, take a left when walking out of the train station (ie. opposite to the indicated signs). There's a parking lot roundabout. If there's no taxi just wait a few minutes. Getting to the main square takes about 10 minutes. Taxis run by meter. Trams also run very close to the center and will take about the same time (lines 2, 3,4,6, you can buy tickets in front of the train station).
– We stayed at the Hotel Penzion Hrade which was excellent. Beautiful big room, great location, good breakfast.
– time required to visit Olomouc: you can see everything in one full day. It's worth spending a night as we did: you'll be surprised by how quiet the town is even in mid-summer.
– Moravian wine is great and Olomouc has some very nice wine bars. Recommended: Na břehu Rhôny just off the main square and leading into the lower square.
– Restaurants: Kavárna s pizzerií Opera on the main square (Czech and Pizza) was good. We found highly-rated Moravská restaurace (Czech food, nice ambiance) overpriced and food just so-so. This is based on one visit to both so take that opinion for what it's worth.
Ps. If you find our blog helpful, please consider using our links to book your flights, hotels, tours, and car rentals. Have a look at our Travel Resources page.