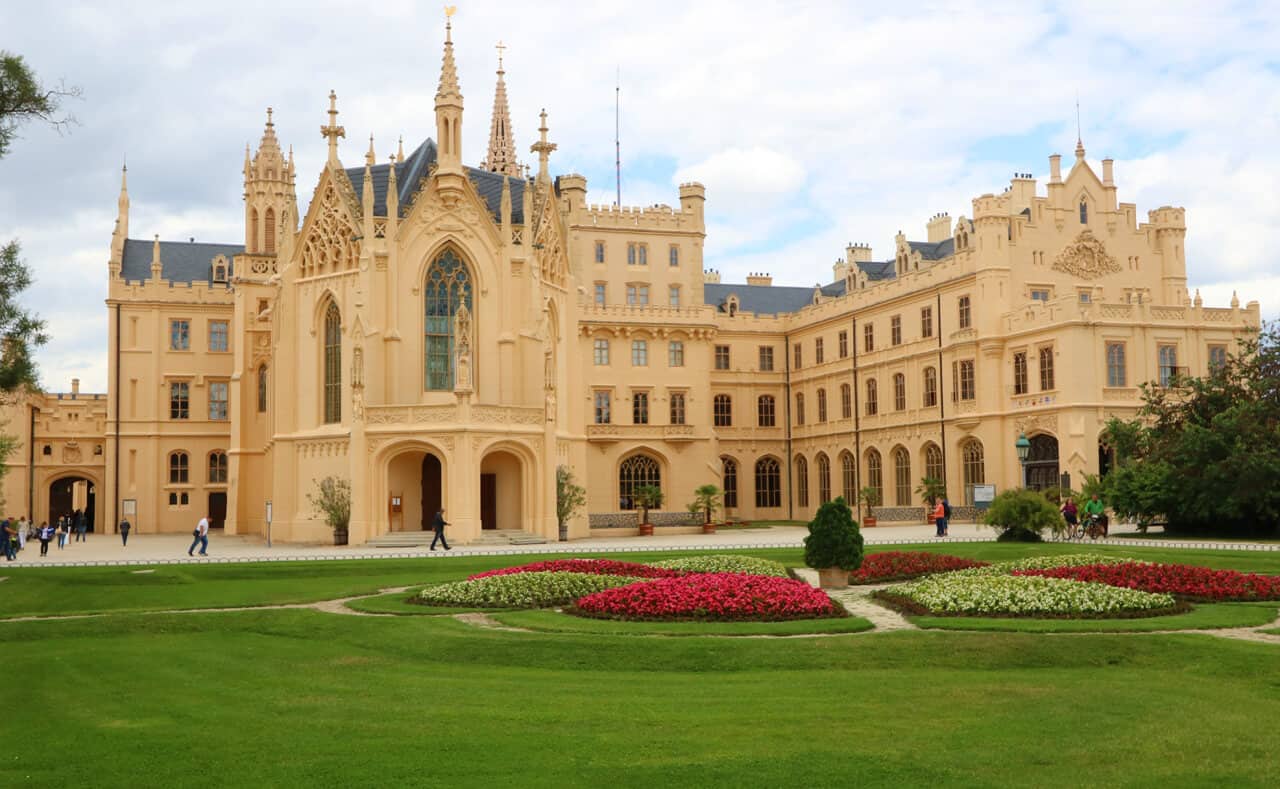 Great Day Trips from Brno: Mikulov and Lednice.
One of the great day trips from Brno is to the pretty towns of Mikulov and Lednice. Both are located in South Moravia (within a few kilometers of the border with Austria), a region know for its castles, rolling hills, wineries, and bicycle routes.
---
---



Mikulov
Mikulov is known as one of the prettiest towns in Moravia. It's a small place with a couple of hills – on one stands majestic Mikulov Castle, while the other (Holy Hill) has 14 chapels and the best views in town.
Mikulov Castle. Mikulov had a stone castle dating from the 13th century which was donated to rich Austrian families in fief during times of feudalism. It was first ruled by the Liechtenstein family starting in 1249. Later it was passed on to the Dietrichstein family, who reconstructed the castle in baroque style following a fire in the 1700's. It was known as one of Europe's most beautiful castles and had many events, including political meetings and peace negotiations. Even Napoleon Bonaparte came here.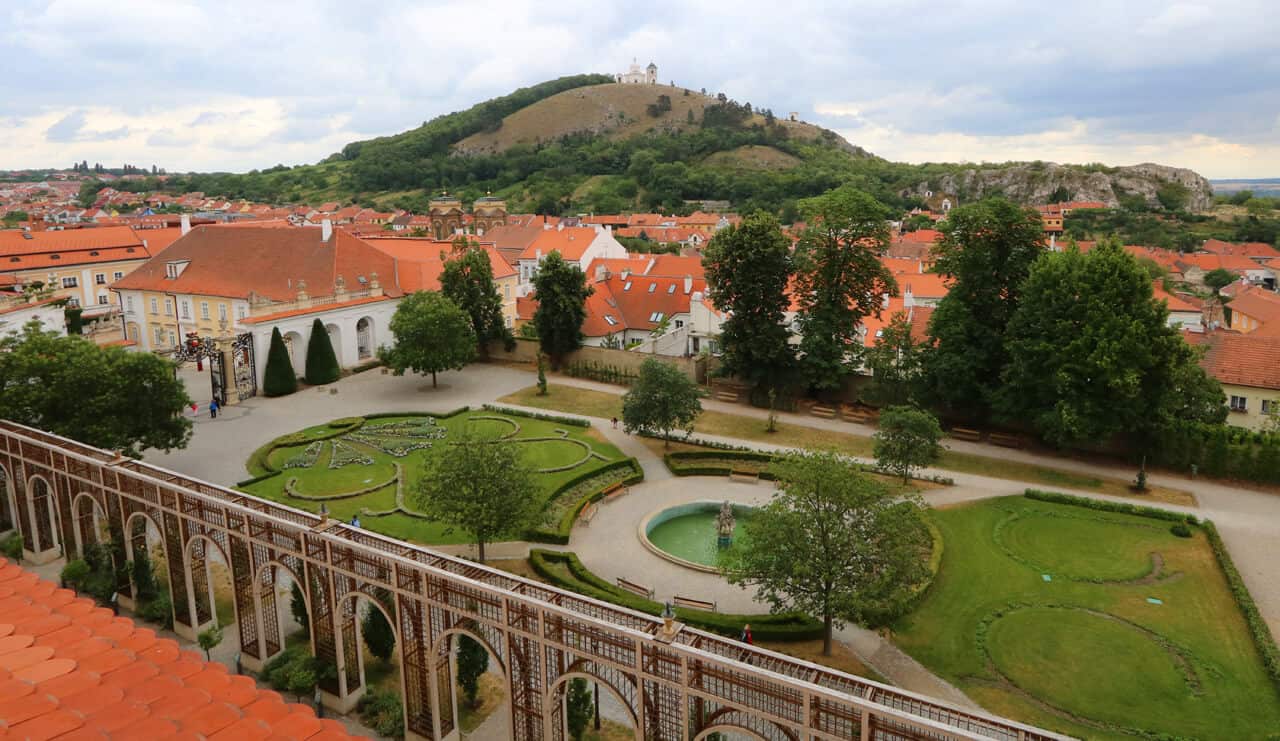 ---
---
Go to the castle, walk around the interior courtyard and gardens, and walk through the ticket office to the balcony for nice views. I don't suggest the tours offered of the castle's interior. When the Nazis retreated from the region in 1945 they burned the castle down. It's been reconstructed and is beautiful from the outside – but the interior lacks character and the tour is not the most exciting. Save the castle visit for Lednice castle which I'll cover below.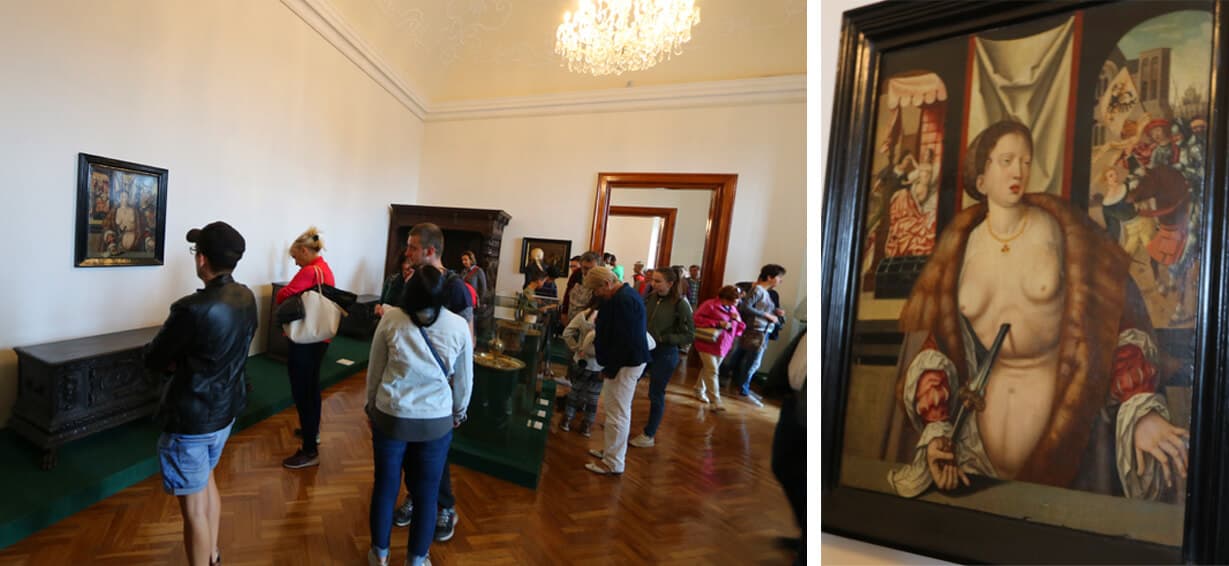 Mikulov is really popular these days for 2 things: Wine and Cycling. While there we saw tons of cyclist coming into town. They would park their bikes, walk around, and then stop at the many small wineries in town to drink. Mikulov is at the center of the South Moravian wine industry and there is some excellent wine in town (most of the great Moravian wines you'll buy in Brno are from Mikulov).
Recommendation: Dobrý ročník, a small winery/cafe just off the main square. We had a couple of glasses of wine that the waitress suggested, along with a cheese plate. All excellent. They even called a taxi for us when we were about to leave for Lednice.
Mikulov is also at the center of a bike route network that extends through Southern Moravia and into Austria. Lots more here. The town is a great base of you want to do some biking.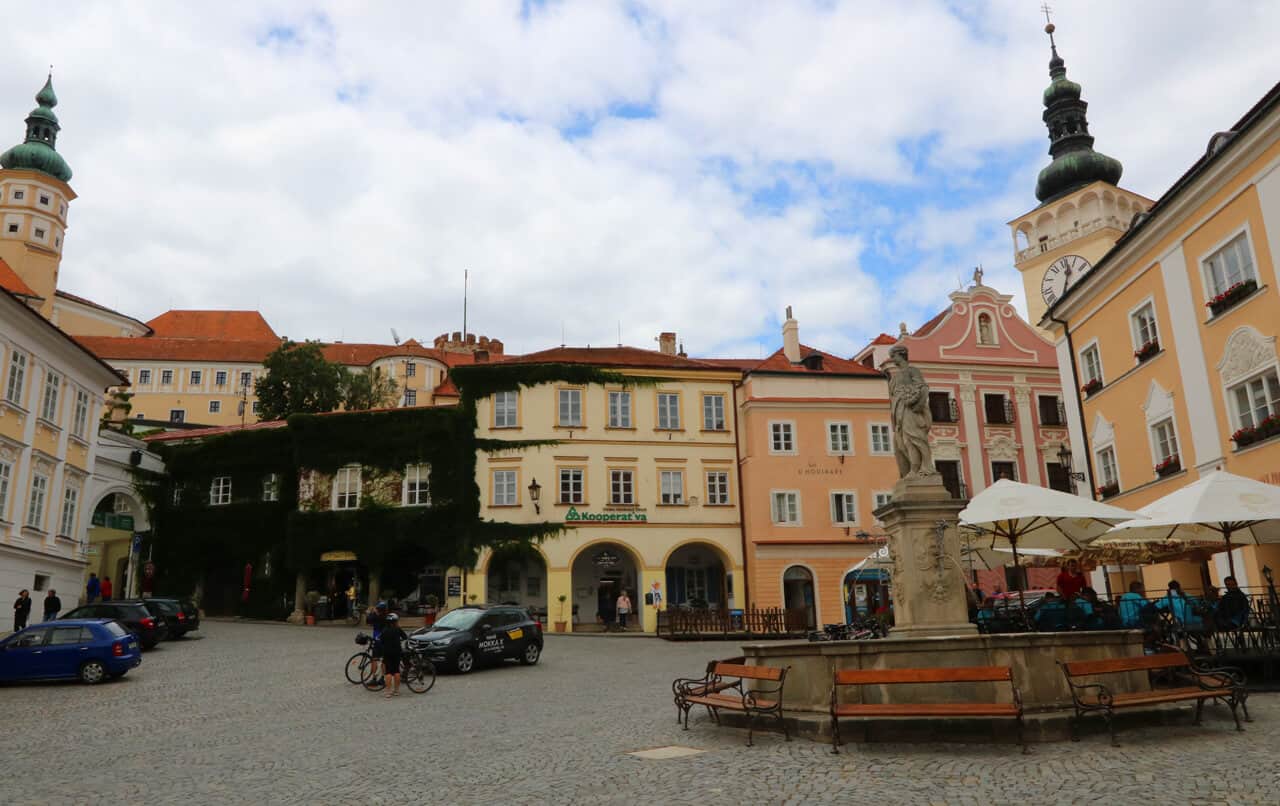 ---
---
The most scenic hike in Mikulov is going up Holy Hill for views of town. The hike is a pilgrimage spot named the Way of the Cross, with a series of 14 small chapels on the way to the top.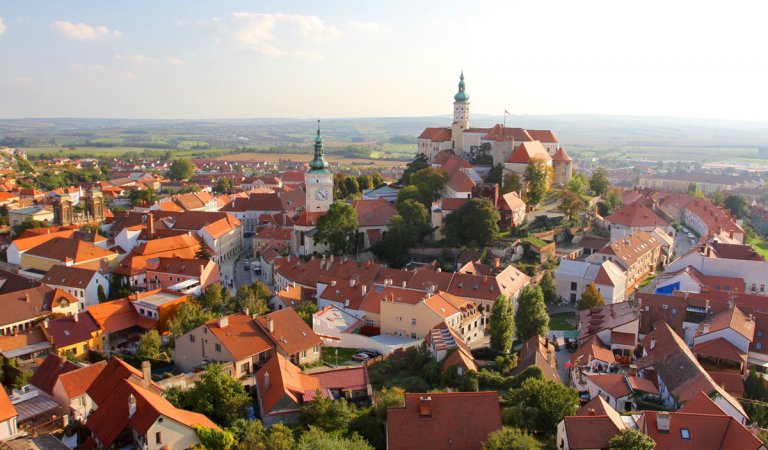 You can easily spend a couple of days in Mikulov. It's a very pretty town and has lots of wineries and restaurants and is surrounded by nature. It's a very romantic kind of place. And if you enjoy cycling you're pretty much in heaven.

Accommodation in Mikulov
A few hotel recommendations if you choose to stay: Hotel Galant Mikulov (romantic with pools, hot pools, and great views over the town), Terasa Pension & Winebar (simple, clean, centrally located, great value…and wine), Boutique Hotel Tanzberg (central location, clean, old world charm, great food and wine at its restaurant).
But we only had a day and we still had Lednice to see.
---
---
Lednice
Lednice from Mikulov is either: A) a long convoluted bus ride that takes anywhere between an hour and 90 minutes or B) a 20 minute drive by taxi that cost us 300 Kč ($13 USD). We took the taxi.
Lednice (and the neighboring town of Valtice) are on the UNESCO World Heritage List as the "Lednice Valtice Cultural Landscape".
From the UNESCO website: "Between the 17th and 20th centuries, the ruling dukes of Liechtenstein transformed their domains in southern Moravia into a striking landscape. It married Baroque architecture (mainly the work of Johann Bernhard Fischer von Erlach) and the classical and neo-Gothic style of the castles of Lednice and Valtice with countryside fashioned according to English romantic principles of landscape architecture. At 200 km2 , it is one of the largest artificial landscapes in Europe".
---
---
Lednice Castle is a highlight of the region. Not many foreign tourists know about it but despite that it is one of the most visited sites in the country (most of the visitors are Czechs). It is spectacular, both inside and out. It served as the summer palace of the princes of Liechtenstein – it looks like a summer palace with it's large airy rooms, large windows, and the gardens surrounding the castle.
There are different tours available. We took the first floor tour, which seems to be the most popular tour. The tours are in Czech but they give you a pamphlet which describes everything in English. Unlike the tour in Mikulov, the tour of Lednice castle was fabulous. More on the tours and prices on the official website of Lednice castle (note that tours run from April to October).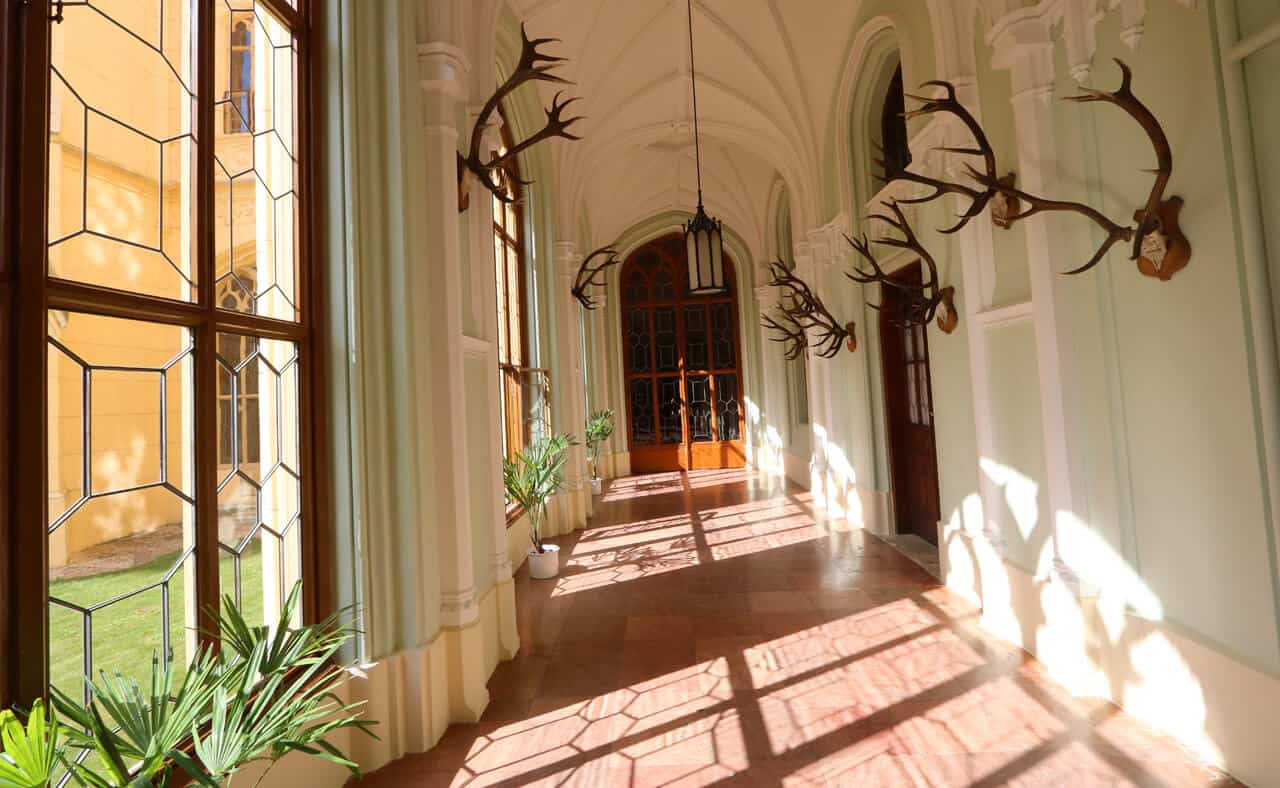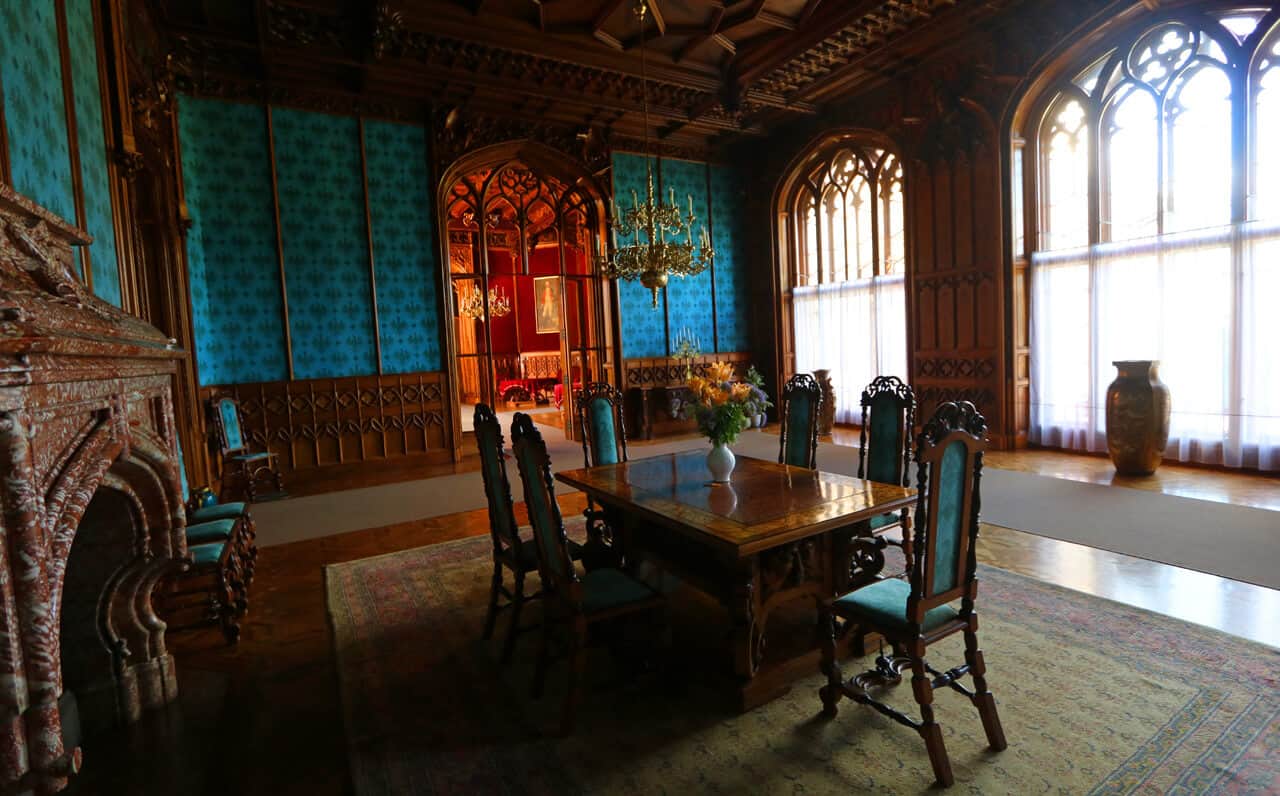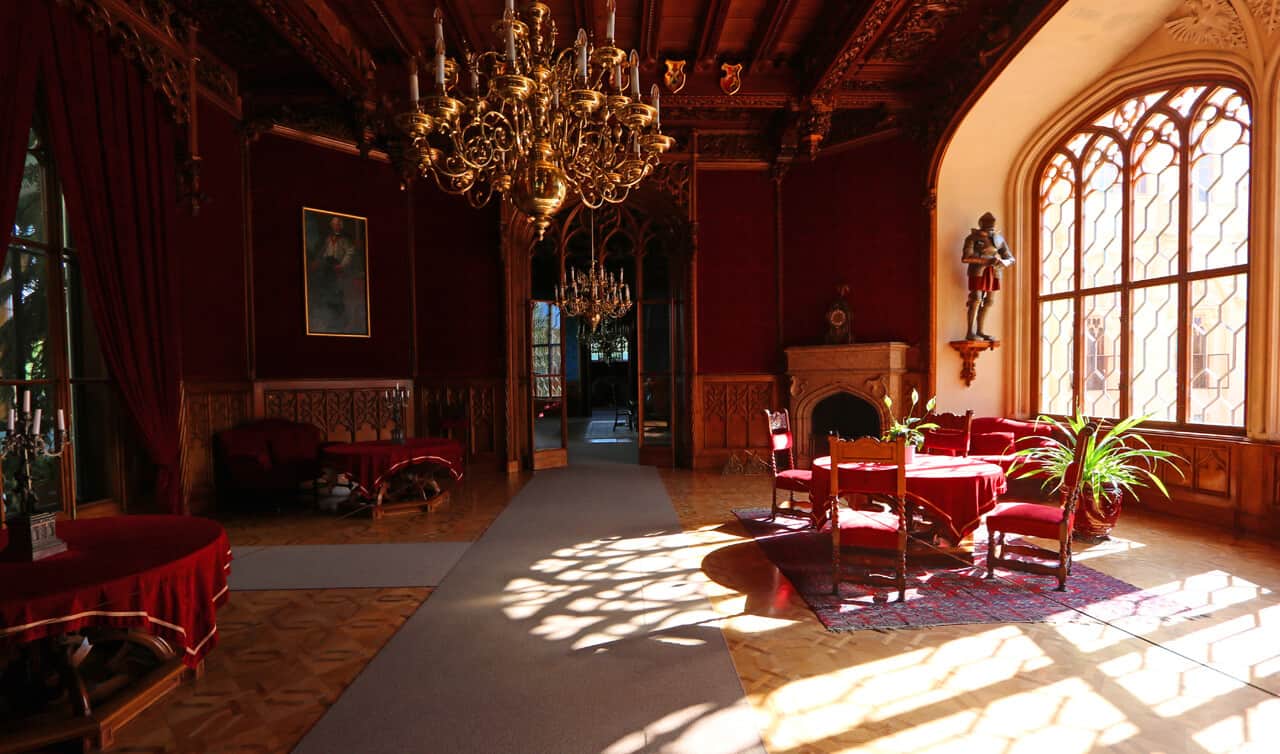 ---
---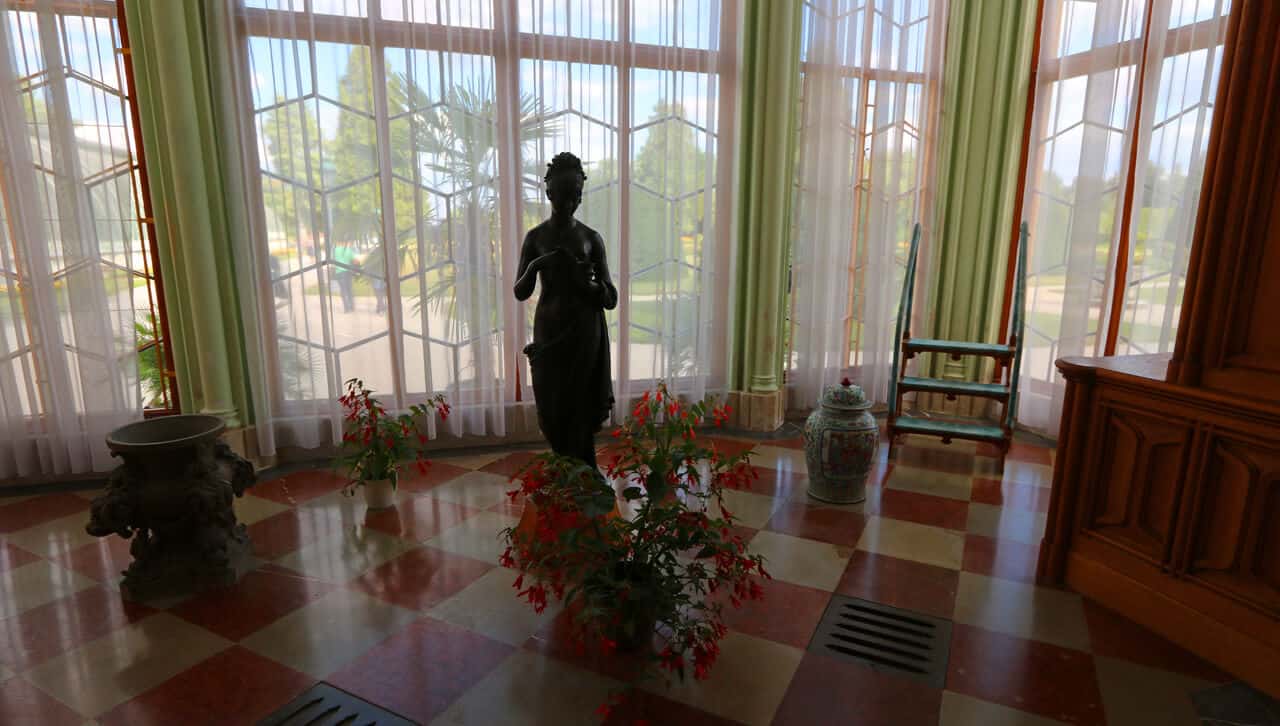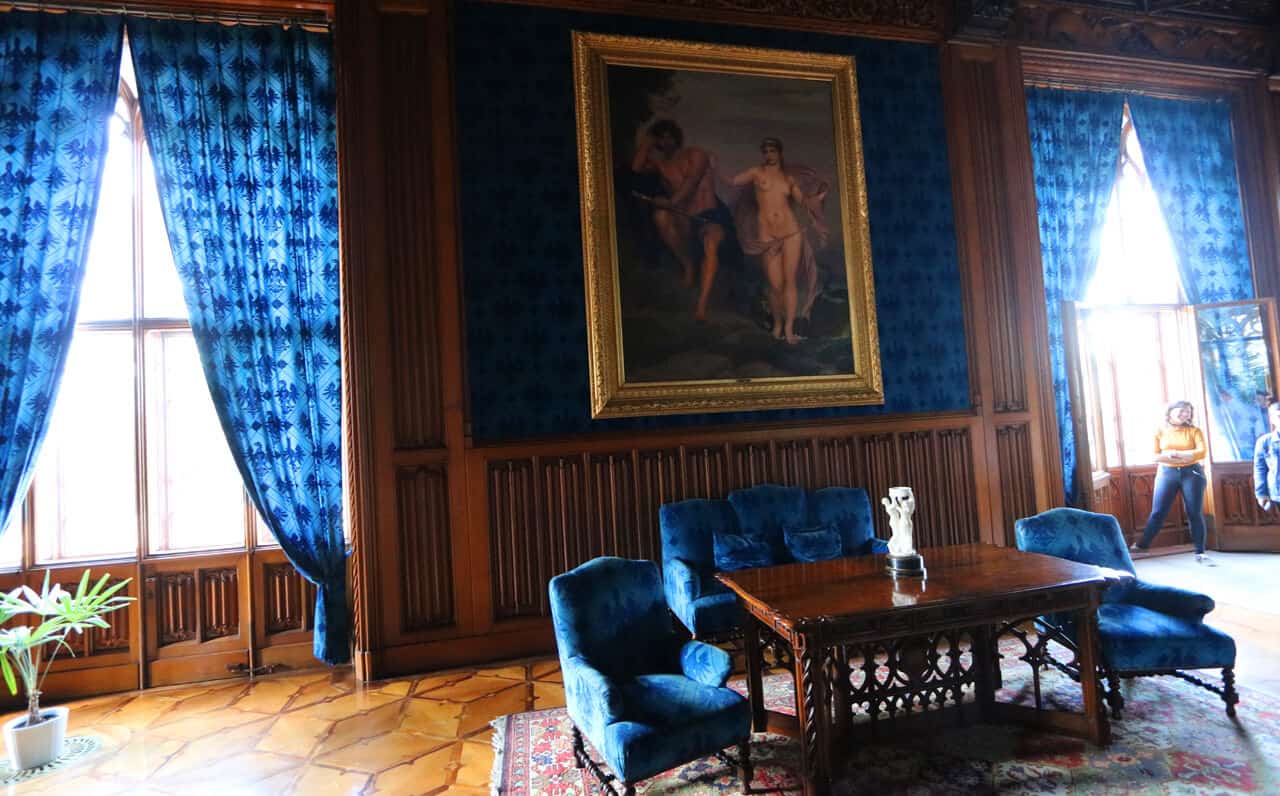 By the time we finished our tour of Lednice Castle it was late afternoon and we had to make our way back to Brno.
Accommodation in Lednice
If staying the night I have two hotel recommendations: Hotel Mario (they were very nice and called a taxi for us) and Pension U Zamku. They're next to each other within a stone's throw of Lednice Castle.
Staying a night is not a bad idea if intending to see the other castle that I haven't covered above – Valtice Castle in the neighboring town of Valtice (see below).
---
---
Practical Information
Doing it independently is quite easy to do but time consuming.
Brno to Mikulov by train takes about 90 minutes and requires a change of trains in Breclav. You can also take the bus which takes a bit less time.

We took a taxi from Mikulov to Lednice which took 20 minutes and cost 300 Kč (about $13 US). To get a taxi I suggest asking a waiter/waitress in a winery or cafe to call for you. Not too many taxis around and when we were there Mikulov was busy. It took about 15 minutes for the taxi to arrive.

We took a taxi from Lednice to Breclav which took 15 minutes and cost 250 Kč (about $11 USD). Again, not many taxis around and we went to a hotel (Mario Hotel above) near Lednice castle and asked them to call us a taxi.

From Breclav there are frequent trains to Brno (We waited 15 minutes for a high speed train originating in Prague. Took 45 minutes to get to Brno).


Note: in Lednice we had to wait 90 minutes to take the next available tour. That's the downside of doing it independently. If you're coming in mid-summer you might want to a) get someone to buy you those tickets in advance or b) take the tour below (which includes a tour of Lednice castle).

Renting a car a good idea. The neighboring town of Valtice is part of the same UNESCO listing and Valtice Castle

should also be visited while in the area. We ran out of time travelling around as we did. I would highly recommend renting a car, it's a rural area and even Brno is quite a small, manageable city as far as cities go. We use

Rentalcars.com

when renting a car.
---
---
Ps. If you find our blog helpful, please consider using our links to book your flights, hotels, tours, and car rentals. Have a look at our Travel Resources page.