What's Brno like?
I've always been curious about the Czech Republic's easternmost province of Moravia. It is known principally for its rolling countryside and wines. We've also been told that the people are more relaxed and friendlier here than in Bohemia (the western province). You'd think there would be more on this city on the internet but I had a hard time finding a description of it. Being the 2nd largest city in the Czech Republic I pictured a rather large city. So what's Brno like?
Brno wasn't quite as I imagined.
So what's Brno like?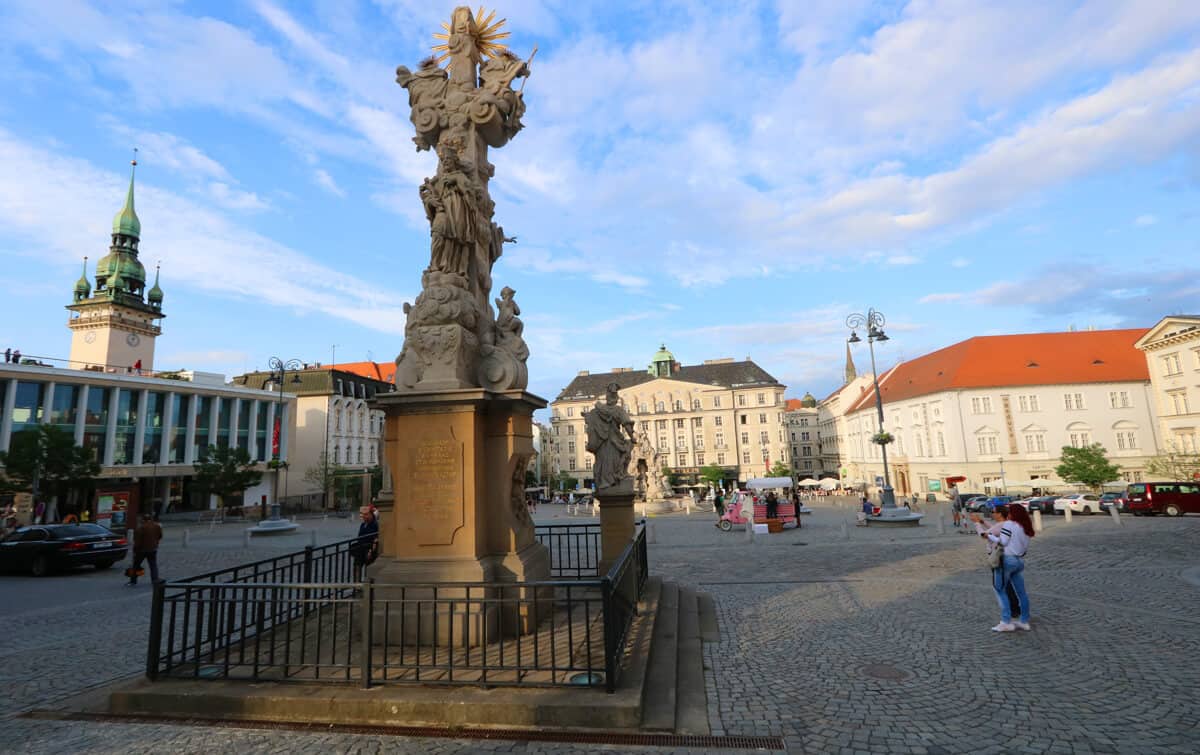 While Brno is the 2nd largest city in the Czech Republic its downtown core really feels like a large-sized town. It's oval, the south marked by Petrov Hill (where you'll find Brno's Cathedral), the west containing Spilberk park (and a climb up to Spilberk castle), and the north and east flat and flanked by green spaces, churches and galleries. North to South and East to West, the downtown core is about half a kilometer across. So it's really not big at all and you could easily see the whole city center in one full day if you're determined.
Brno is also quite pretty. We liked the hills, its large squares, weird statues and the multitude of churches. I'm not going to tell you that Brno is spectacular. We found Olomouc spectacular. But if I had to choose a place to use as a base for a month (as we did) I would recommend Brno over Olomouc.
---
---
What makes Brno special is that it's is a very liveable kind of place. The downtown core is mostly pedestrian-only, there are lots of parks and green spaces, and you'll see cafés and bars everywhere. It's big enough and cosmopolitan enough that you'll find anything you need (including a pretty good Indian restaurant. We love Indian food). The level of English is pretty decent (not any worse than in Prague) and the people are indeed relaxed and friendly. I saw while browsing around the Tourist Information Center some brochures by the Brno Expat Center which I found interesting. Nice to see places actively encouraging foreigners to come to live there. It crossed my mind that Brno would indeed be a nice place to live.
So what is there to see and do when in Brno? Besides the usual churches, historical buildings and parks, Brno has a few quirky and macabre highlights.
Here are some things we visited during our month in Brno:
Cathedral of St. Peter and St. Paul. You see this Cathedral from almost every point in Brno, it's an imposing structure. One of the most spectacular cathedrals in the Czech Republic. Visit the gardens (Denis Gardens) around the back for views over the city.
Walk around the Old Town: squares, churches, and statues. Some highlights include Cabbage market (which is actually a square. Prettiest square in town I think), St. James church, Freedom Square (Náměstí Svobody – it's a very large square and sees a lot of action), St. Thomas church and the horse statue on Moravian Square.
Book a 2 hr tour of the Old Town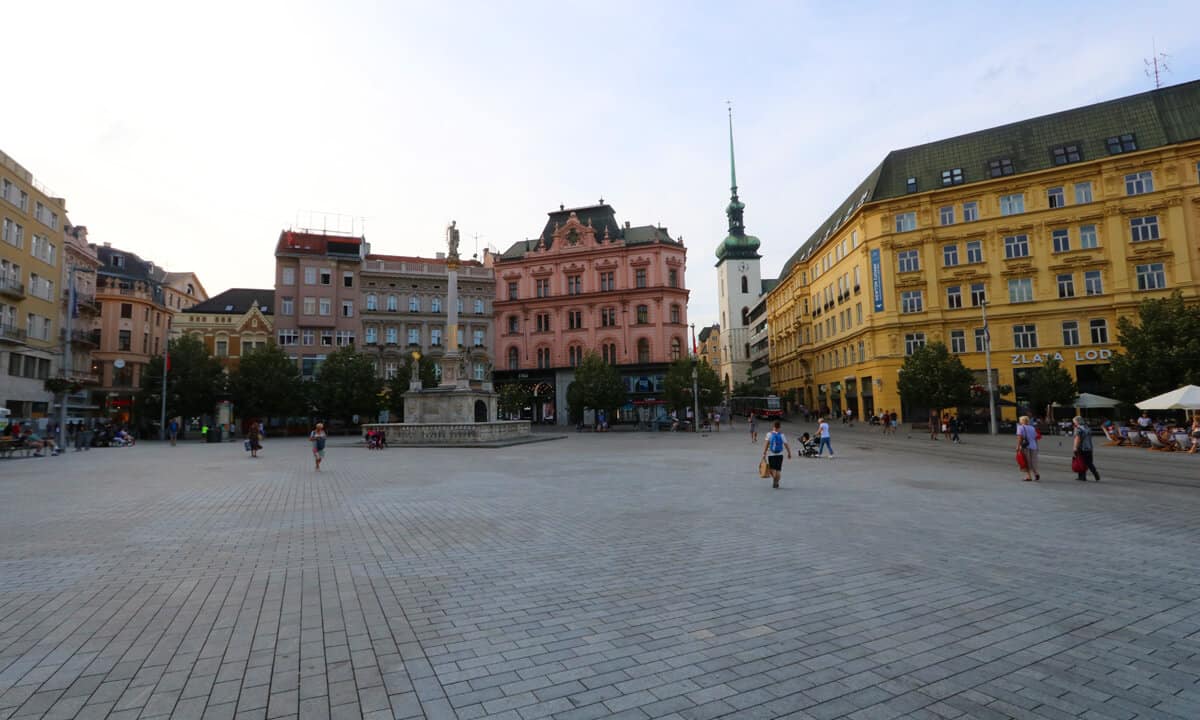 ---
---
Old Town Hall Tower. Climb the bell tower for the best views of the city.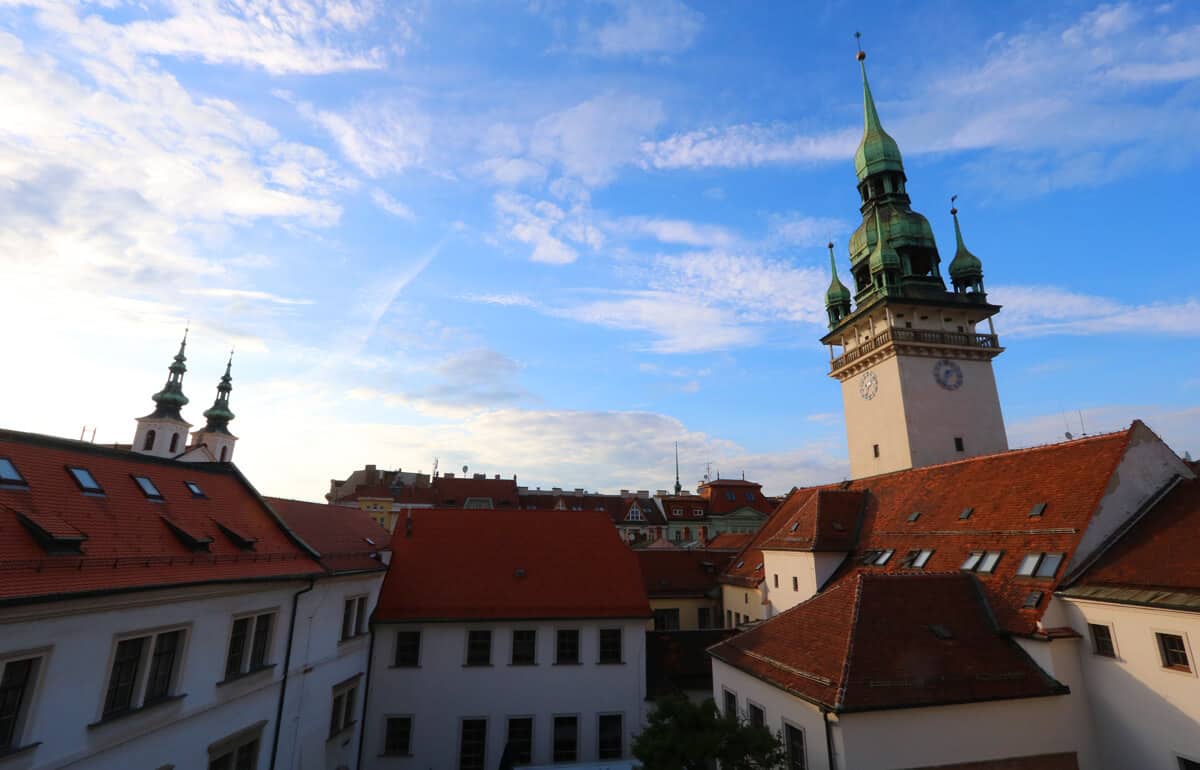 Ossuary at the Church of St. James. Very interesting and macabre. The 2nd largest ossuary in Europe which holds over 50,000 skeletons. When the plague hit in the 13th century they just ran out of room and put them all underground. It was accidentally discovered in 2001.
Capuchin Monastery and Vault. Another macabre attraction. Hidden under the monastery are naturally mummified remains of the Capuchin friars and other members of the order.
---
---
Villa Tugendhat. The only UNESCO site in Brno. It's a villa built between 1928 -1930 and is considered a "fine example of functionalism architecture". You can only visit taking a tour, it's only in Czech, and it's a bit too long and expensive AND they don't let you take photos. But it's interesting and for us brought back the nostalgia of "Mad Men" times. What they don't tell you is the backstory of the occupants: the Jewish family that owned the villa left in 1938 before the Nazis came. The Nazis came and went, the Communists took over and the building went in disrepair. The original family tried getting the villa back but lost its legal fight against the city of Brno…and then several years ago the city restored it to the museum it is today.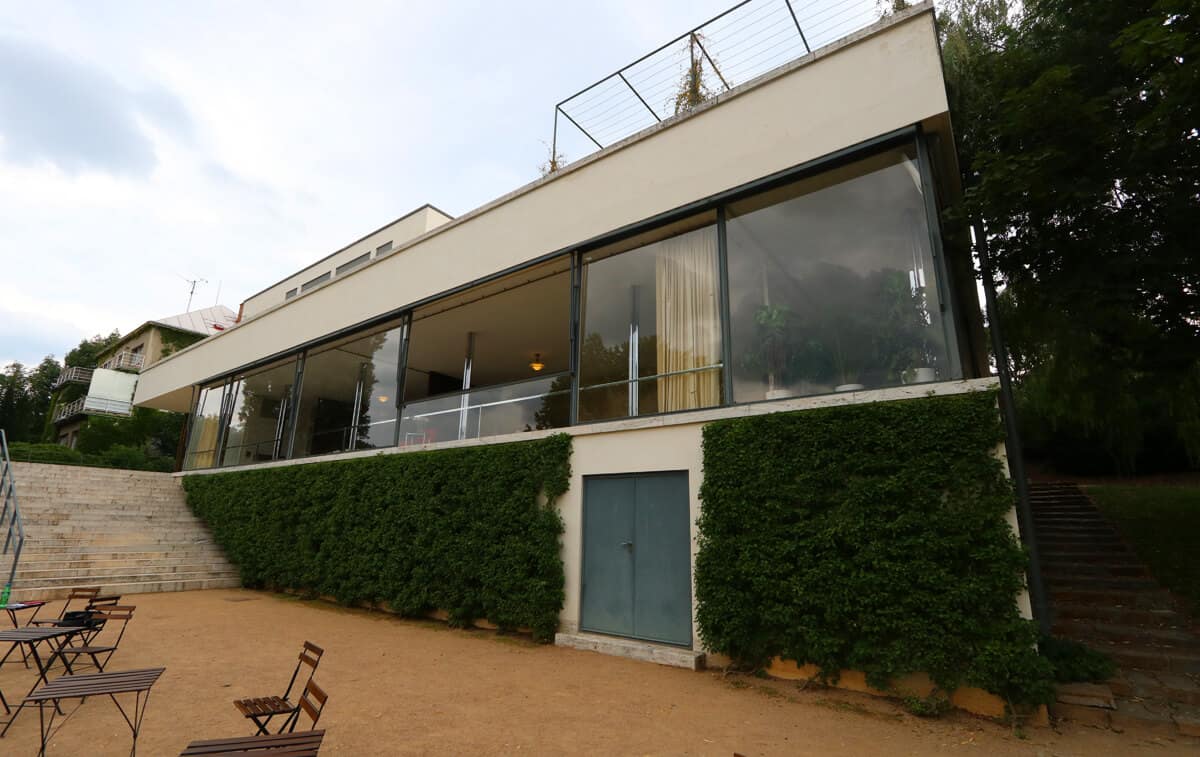 Spilberk Hill and Castle. A nice walk up through gardens. Some nice views at the top. The castle itself is not very interesting and the views from the tower not worth it. The best views are a short walk from the outdoor café where you'll find a place spot along the wall where you have unimpeded views of town.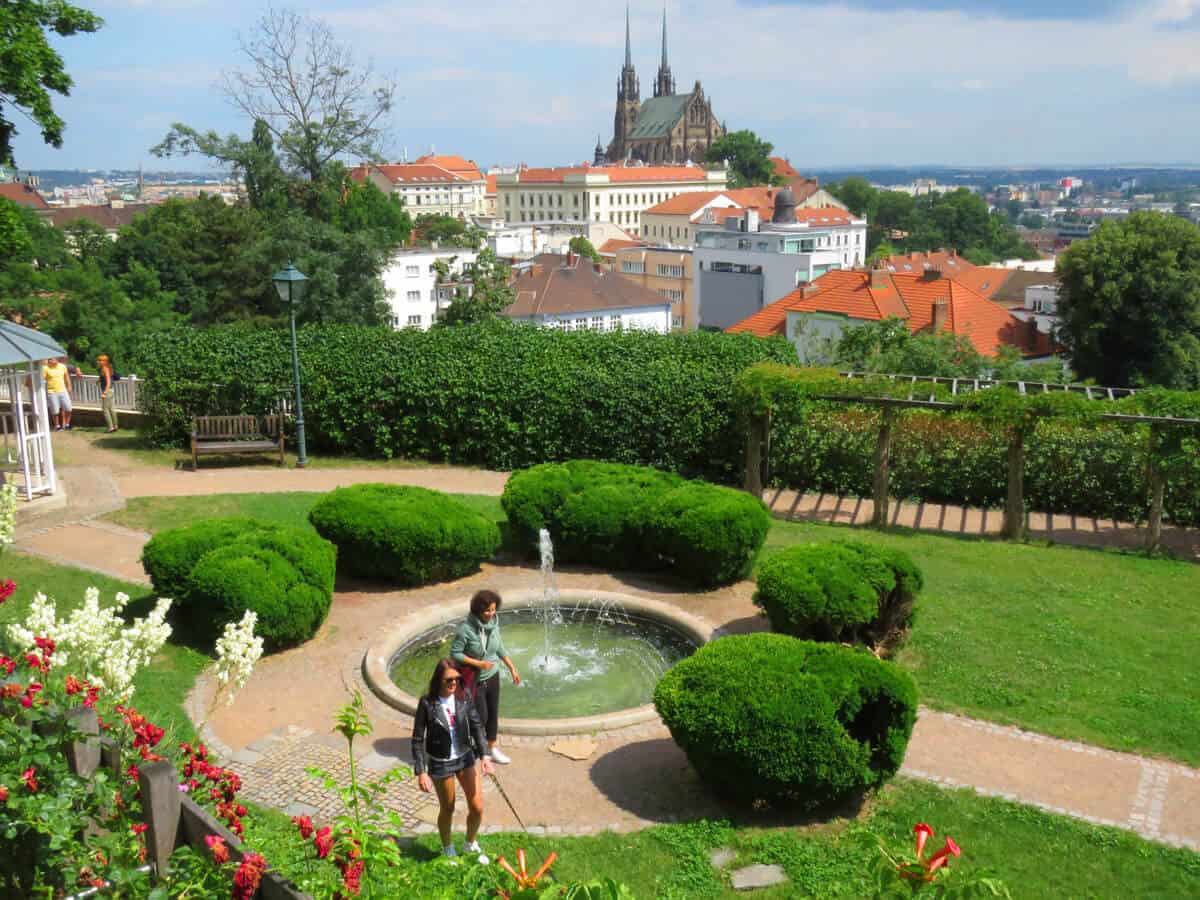 Drink Moravian wine. We drank a lot of wine during our stay and were very impressed. Some say only their whites are good. We disagree, we had some very nice Moravian reds as well. A good place to buy is Global Wines & Spirits (Štefánikova 126/56 – a 10 minute tram ride out of the center). Otherwise you can find great Moravian wines in any restaurant/bar in town.
---
---
A few more photos:
Was a month in Brno overdoing it? Yes. If you're visiting the area 3 days in Brno is enough. You can easily see all the highlights in that time. But for people who travel like us it was a nice place and we enjoyed the city as a base. And after 3 months in South East Asia we were just happy being back in Europe drinking good beer and wine and walking around this laid back city.
Looking for accommodation? If you're here for a few days and want something right in the center, Dům U pikové desítky is an excellent affordable option. Higher end is Grandezza Hotel Luxury Palace: a beautiful hotel located on Cabbage square, the prettiest square in Brno.
A few practical tips
– the trams work great in Brno and you can really get almost anywhere in 15-20 minutes. You can buy your tickets at small convenience or tobacco stores or at ticket machines at some of the tram stops. But what we found out which is great – if you have a Czech sim card you simply text 90206 and in the message box write BRNO20 (Brno Twenty). You'll get a text message back telling you you've just bought a 15 minute ticket (cost 20 Kc) on the tram.
– Brno takes approx. 3 hours by train from Prague. From Brno we travelled to Olomouc (2 hrs) and also visited Mikulov and Lednice. Read about these towns here. All are nice places to visit in Moravia.
– I would usually recommend where to stay but our Airbnb apartment wasn't in the greatest location (a bit too far out of the center). Lissette and I both think that if visiting Brno you should stay in the old town or within 2 trams stops of the center.
– the good Indian restaurant I mentioned was Annapurna near the train station (tell them if you want spicy…they err on the side of blandness)
– We joined the Hulk Gym for our month there. Very good gym.
Ps. If you find our blog helpful, please consider using our links to book your flights, hotels, tours, and car rentals. Have a look at our Travel Resources page.