Our Best and Worst "Slow Travel" Bases over 5 years of Full-time Travel
While we've visited a lot of places during our full-time travels, our most lasting memories (good and bad) are of the "slow travel" bases we've had along the way. We define those as places in which we stayed at least a month.
They've been the most lasting memories because we got to know all of these cities at a deeper level. It hasn't just been about seeing the sights. It's been about living in these cities: doing day-to-day grocery shopping, going to local markets, joining a gym, discovering little cafés and restaurants and meeting locals. All these places in essence became home to us for a little while.
We just celebrated 5 years of full-time travel and thought it would be interesting to look back at the places we've spent the most time in.
Note: remember that I rate these places as bases, not as tourist destinations. A popular city with tourists might make for a horrible month-long base, while a great base might be boring for the average tourist wanting to explore a city for 3-7 days. I have a few perfect examples of that below.
---
---
Europe
Of the 22 places that we've stayed at least a month in, 16 have been in Europe. You see them on the map below.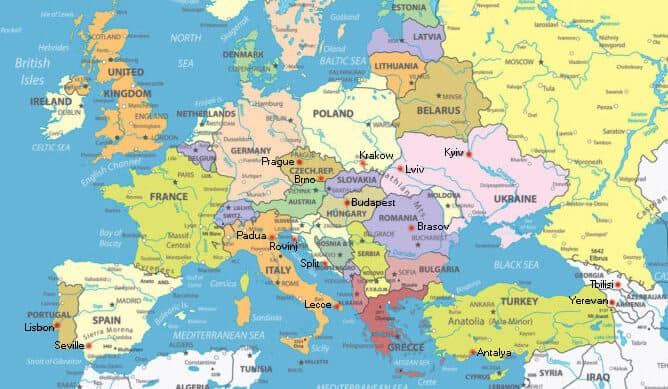 Lisbon
I'm starting off with what was the worst base we've had over the last 5 years. Summing up our thoughts in a few words: terrible apartment, a month of horrible sleep, too many tourists, incessant heat, hard to find the basics required of everyday life, expensive, hard to get around with public transport.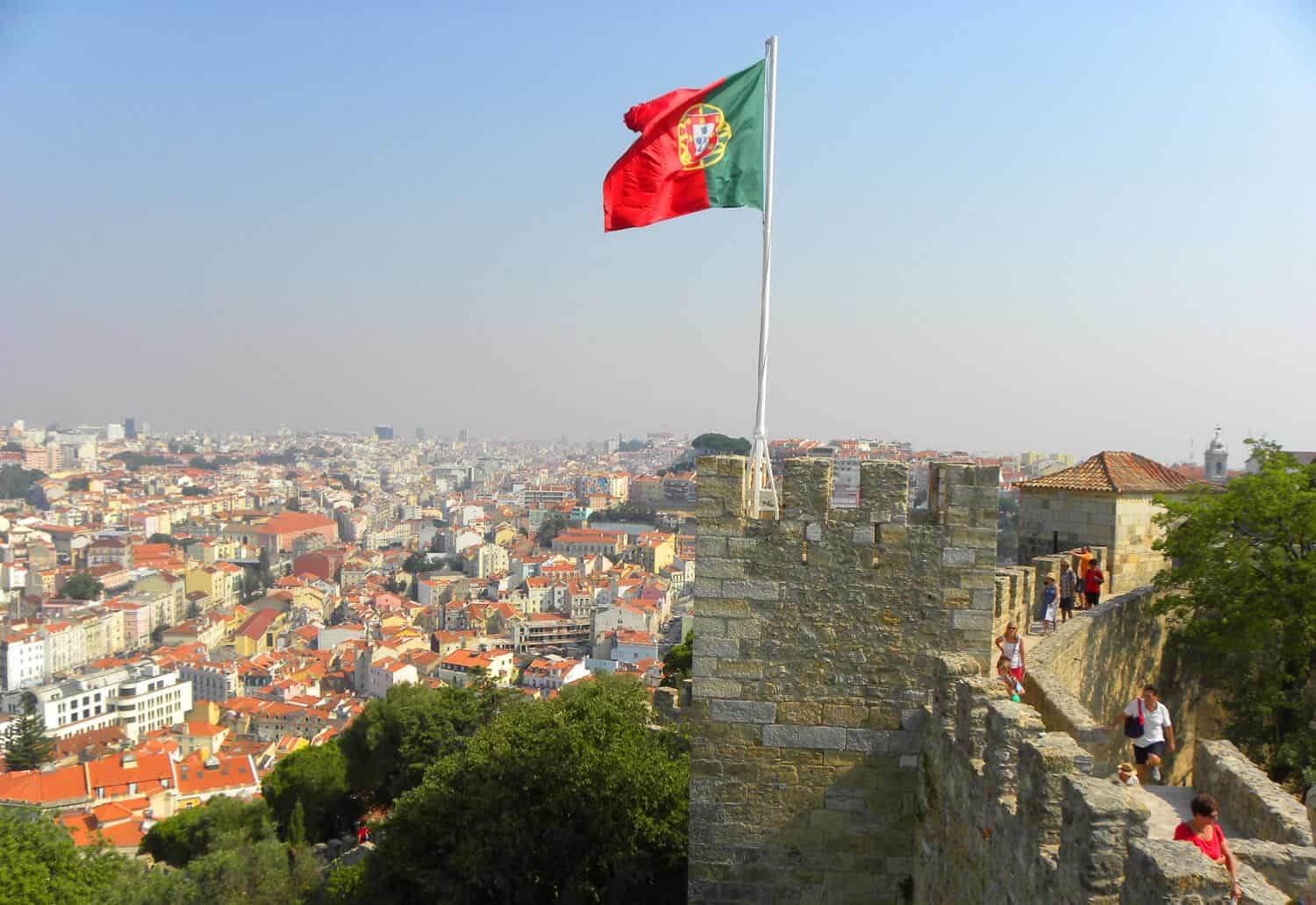 Part of it was our fault. August in Lisbon was a mistake. Having been here 25+ years ago I never thought Lisbon would be that overwhelmed with tourists today. I couldn't believe it. But a lot also had to do with infrastructure: I've never seen a city center where it's as hard finding a grocery story or pharmacy. Sure you can find restaurants, cafés, souvenir stores, and tons of pastry stores selling pasteis de nata…all stuff catering to the tourist. But we pulled our hair out finding fresh vegetables, meat, and basic toiletries. And then there was the apartment which had paper-thin floors and walls. Our host told us this was the norm of houses in Lisbon. We couldn't believe it. We later found out she was right. Imagine getting woken up in the middle of the night because the guy in the apartment next door coughed in his sleep…jeez.
A lot more here on our terrible stay in Lisbon.
Lisbon is the perfect example that a place worth visiting as a tourist might not make for a good slow travel base. If we had stayed in Lisbon 3-7 days, in a decent hotel, we would probably have enjoyed Lisbon. It's a pretty city and has lots of sights. But staying there a month sucked.
---
---
Seville
We followed up our month in Lisbon with almost 2 months in Seville. And loved it. Great apartment, a large supermarket across the street, a great gym 5 minutes away, a nice neighbourhood with few tourists, relatively easy access to Seville's center using public transport. Seville itself is magnificent, its streets romantic, its highlights majestic. We love the Spanish lifestyle: the tapas, wines, late nights…People were friendly and being able to communicate in Spanish (we both speak Spanish) definitely made everything easier. Seville, unlike Lisbon, is a city for both locals and tourists alike.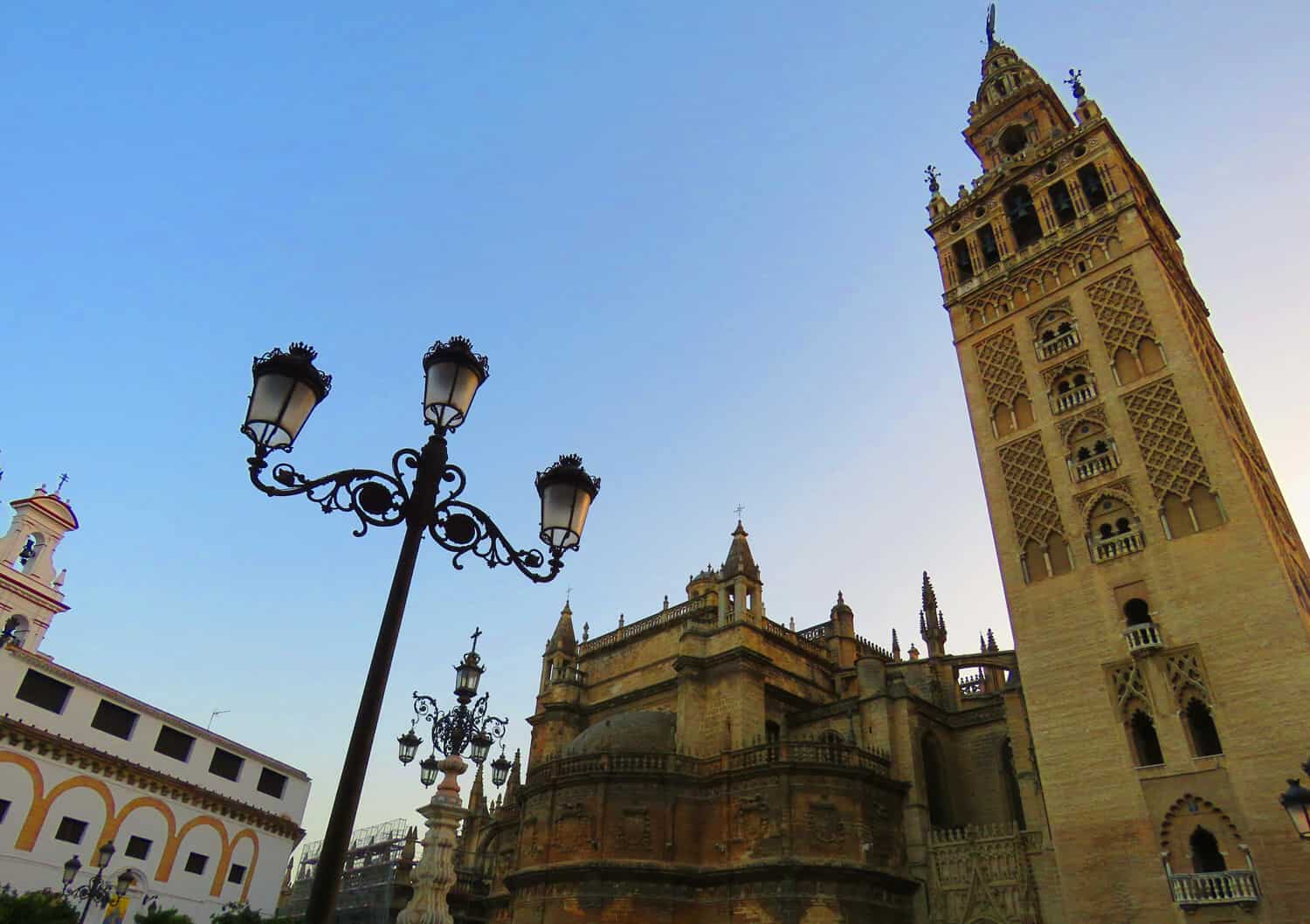 There was tons to keep up busy over 2 months in Seville and we didn't have many excursions, the exception being a day trip to Cordoba (the Mezquita is exquisite and the most impressive religious building I've seen…and that's saying a lot).
Lots of impressions of Seville here.
---
---
Padua (Padova)
Padua is probably not the most obvious place for a base in the Veneto region. It has some pretty impressive highlights but is not a big city. But it's charming. The best reason to use it as a base though is its price and location. It has easy train access to Venice, Verona, Bologna and even Rome. We actually ran out of time with all the possibilities in the region.

We have mixed feelings about Padua but only because of the apartment in which we stayed. The owner was an idiot and a cheapskate: we were there in April and the heating was set on a timer which never worked. It was always humid and cold, the kind of cold that settles in your lungs and bones and makes you sick. Then there was his fancy washer/dryer which didn't dry. We spent the first 2 weeks there battling colds and fighting with the owner.
But the weather changed for the better halfway through our stay. We got better and started exploring other cities in the region. Italian trains (at least the main lines) are fantastic and Padua made ended up being a great base to explore the region. And as I say, though not large, Padua is a pretty city with a few very impressive highlights.
So although we had mixed feelings, it was only really because of the apartment. Get yourself a better apartment (we stayed a night in Nicoletta's apartment. It's fantastic) and explore the region. There's lot to see and if this is your mission then Padua makes for a great base.
---
---
Lecce
We stayed in Lecce early this year (in February). Lecce is a small and quite stunning city. The people are very friendly, the food fantastic (the best food we've had in Italy), and it is a good base to explore the Puglia region.
We had a very nice apartment with a supermarket and a gym across the street. Around the corner was a café run by a friendly Italian man who we communicated with in a mix of Spanish and Italian.
Lecce wasn't perfect for reasons I'll explain in a minute – but for us it was Italy personified. Restaurants and cafés with local (not tourist) prices, authentic experiences with friendly residents…Lecce would be a place to come to for a deeper Italian experience, a place to learn Italian or to take cooking classes for a few months.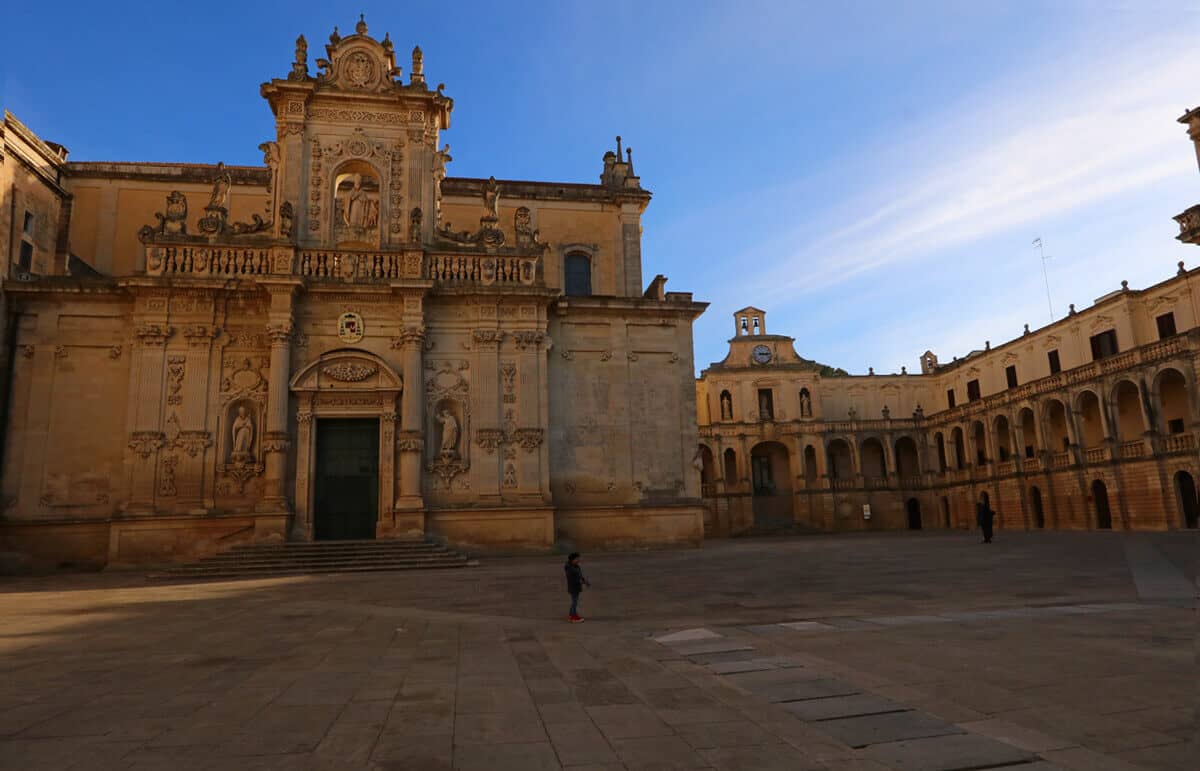 A few negatives? Lecce is very small and as stunning as it is, a month was too long. And although there are many attractions in the region (and we saw many of the attractions around Puglia as we cover in this post) it really is best seen with a car. You would enjoy the area much more if you're comfortable driving.
Lecce was the last base we had where Lissette was working – we were halfway through our stay when she was advised that she was being "downsized".
I would recommend Lecce to anyone however. As I say though, make it a shorter visit OR rent a car if you don't want to get bored.
---
---
Prague
Prague was our first base when we left Canada 5 years ago. It seems so long ago now. Through a friend-of-a-friend, we had a small apartment in Prague's District 8 which cost us $600 CAD/month. It was quite far from the center and there were no expats or tourists in that part of town. It was a culture shock in the beginning. But Prague has an excellent transport system and it would take us 30 minutes to get to the center.
We grew to love Prague and have been there 6 times now. People say that it's too touristy. That's true if you stay in the old town. But there's so much to see in Prague that we never get bored. It's also the place we go to for our medical/dental care or to get new computers or phones.
And you know what? Despite a hard shell we've come to appreciate Czechs. They'll never win prizes for friendliness but they're fine, especially after a few beers.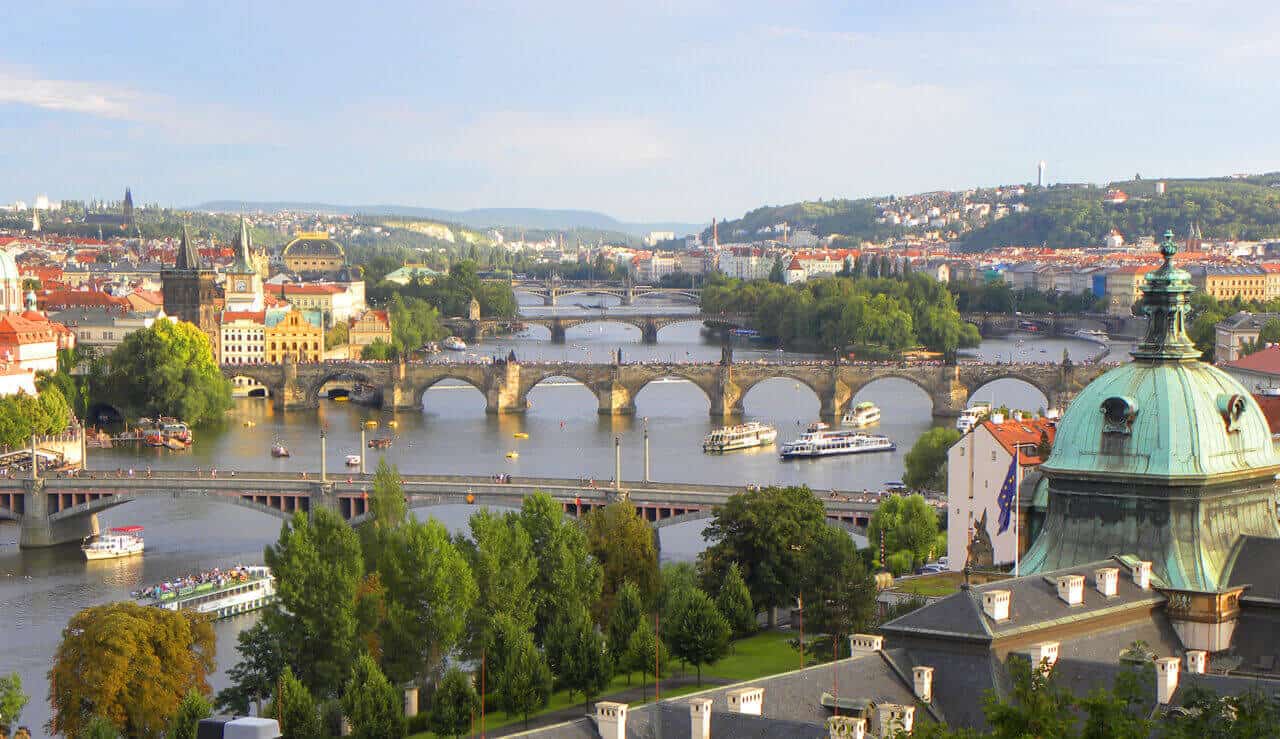 Things that come to mind when we think of Prague: great (and cheap) beer and food, the most beautiful city anywhere, a fabulous transport system, pretty parks (everywhere!), people who love their dogs (only the Japanese fawn on their dogs as much as the Czechs).
Prague is a magical city anytime of year. Anyone who says otherwise just doesn't know what they're talking about.
---
---
Brno
Last year we decided we'd explore the Czech Republic's 2nd city. In hindsight maybe a month was too long. But Brno is an attractive city and after 3 months in South East Asia we just wanted a low-key place where we could walk, drink beer (and wine – that's what Moravia is known for), and watch the Football World Cup.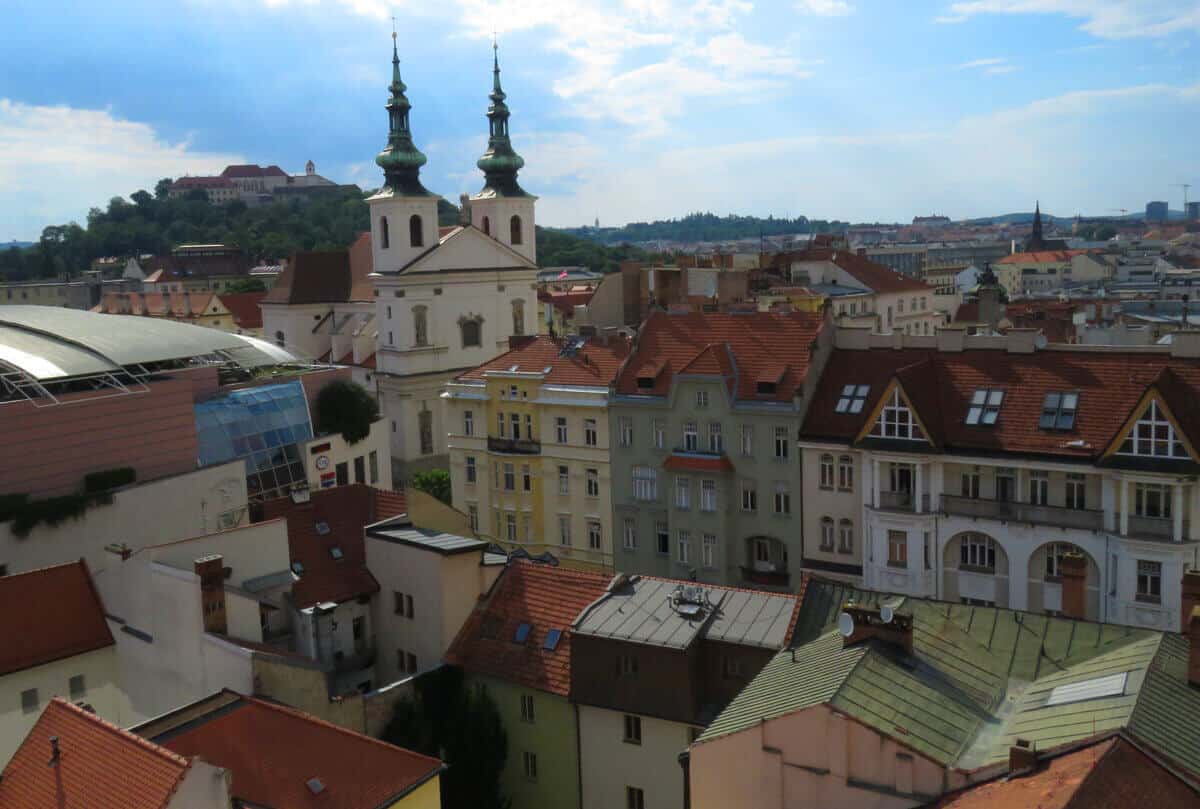 We didn't have a great apartment and it wasn't in a good location. Probably the best thing about it was that we had a wine store downstairs where we could buy Moravian wines.
Overall Brno wasn't a very memorable base. It's worth a visit – 3 days will do it though, plus a couple more if you want to explore nearby Mikulov and Lednice. A little further away, the town of Olomouc is one of the prettiest in the Czech Republic.
No regrets on Brno as it suited our needs at the time. And it is a pretty city. But a month was too long…
---
---
Budapest
Budapest is a fun, exciting, and somewhat gritty city. It reminds Lissette of New York and I've rarely seen Lissette as excited about going out as she was in Budapest (we spent a lot of time in ruin bars). Budapest also has a lot of beautiful architecture, grand boulevards, and impressive squares.
See my post here on what to see and what to skip in Budapest.

On our 1st stay (back in 2015) we had a small, very hot apartment right in the center. In hindsight it was a bit crappy. We stayed for 2 months and suffered through a summer heat wave. But it didn't stop us from enjoying the city: locals are friendly, food and alcohol is inexpensive, and you can find all the basics anywhere (grocery stores, pharmacies, etc). It's an easy city to live as a slow traveller.
Budapest made for a great base and we came back a year later and spent another month in the city (this time in winter).
I don't love Budapest as much as Prague and after 3 months I don't feel I need to stay there again for any prolonged period. But if you're asking me if Budapest makes for a great base the answer to that is yes.
---
---
Rovinj
Ah, Rovinj. I think the most incredible thing about Rovinj was our incredible Airbnb host Marina and her family. She would often cook us meals – incredible meals – with fish, salads and soups. She would bring us cakes and cookies. Every few days we would be given vegetables from their garden. Her husband Patryk made his own wine and I would buy a case of 12 bottles for practically nothing.
We spent 5 weeks there getting fat.
Rovinj is a beautiful small town but the key word is small. You can see it all in one day. The good thing is that there's lots of see in the region (Istria) and we would rent cars and visit the many small towns along the coast as well as the hilltowns of the interior.
We really enjoyed our time. Would we come back? Probably not, I think we did everything there is to do in Istria. But we'll never forget our time there. What we really remember about Istria are the people. They're the friendliest in Croatia.
---
---
Split
Regular readers of this blog know how much we love Split. After 2 long visits, we ended up living there for a year. Our detailed guide to Split.
The Dalmatian coastline is one of the most dramatic coastlines anywhere in the world, the blue waters of the Adriatic backdropped by high peaks. There aren't many places in the world that are as beautiful.
Add to that all of Split's Old Town which is incredible. When we saw it our jaws dropped.
There's also Dalmatian hospitality. Just as in Istria, we've had some incredible Airbnb experiences in Split.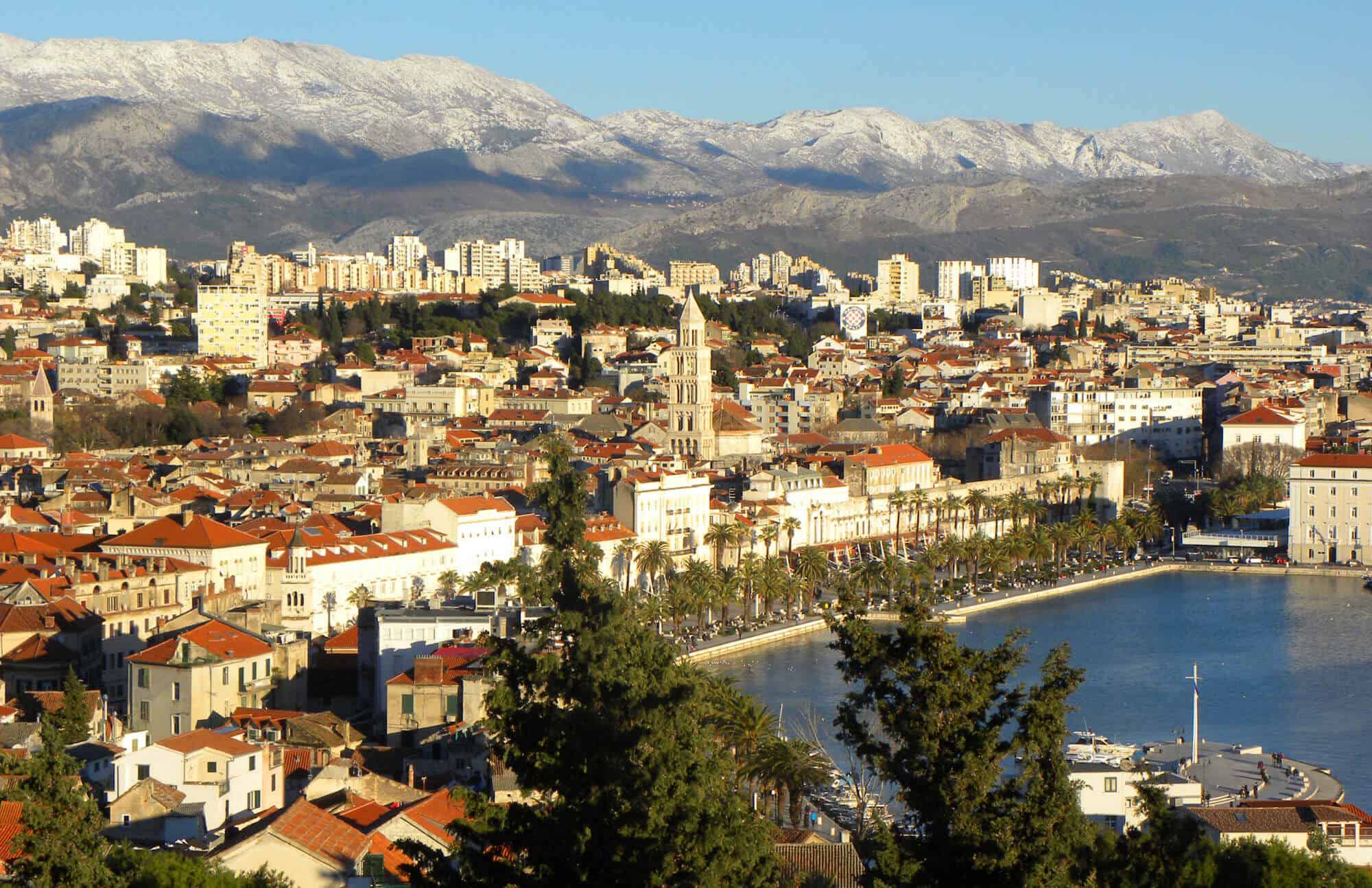 As far as a base, Split makes for a great base providing you do it outside the summer season (avoid June to August). The shoulder seasons, March to June and September and October are all great months with plenty of sunshine, nice temperatures, (relatively) few tourists, and affordable pricing.
I have tons on Split on the blog.
---
---
Brasov
We spent a month in Brasov back in September of 2016. Of all the Eastern European countries we've visited, Romania seemed to us to be the most stuck in time. It's a poor country, the infrastructure is bad, and people don't seem very happy. I wrote a lot more about all that here.
We had a very nice apartment however and Brasov is a very pretty city that has a lot of charm (the rustic, genuine kind of charm, not the "over-polished" kind of charm).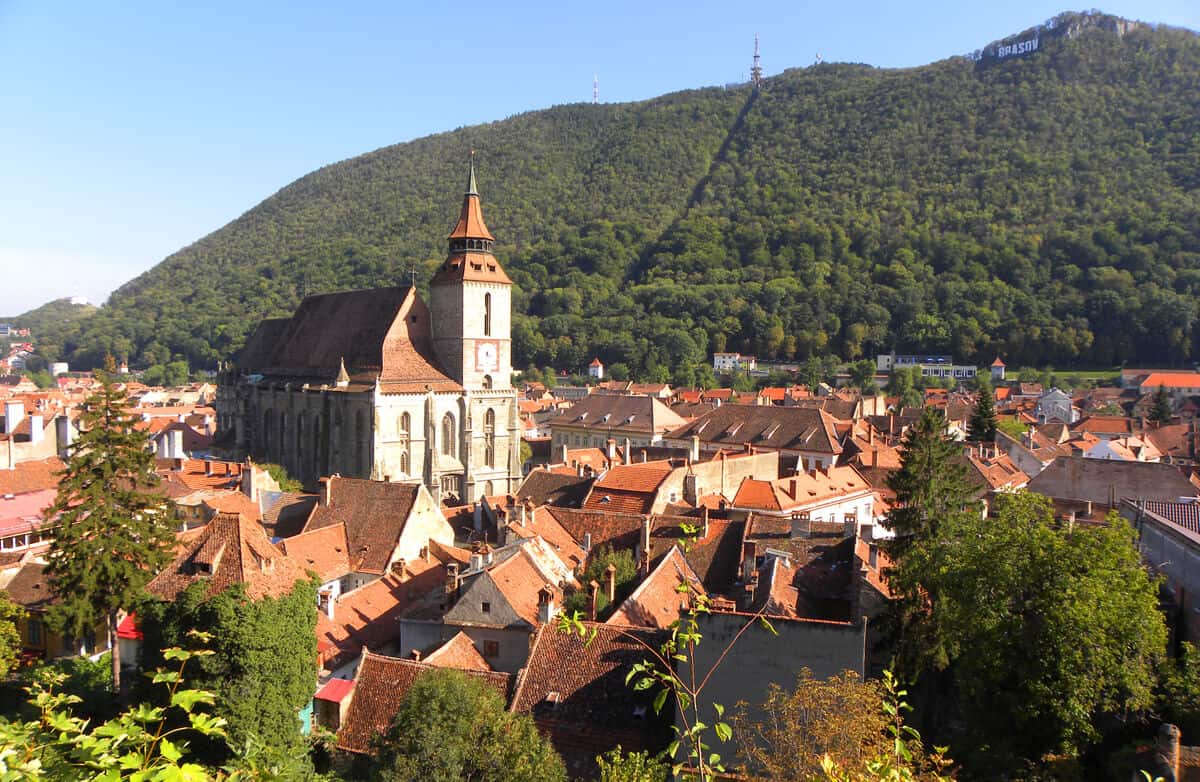 It took a while for us to feel comfortable in Romania but we achieved that towards the end. We did some exploring in the region and one of the highlights was Peles Castle – the most amazing castle we've seen on our travels.
When we left Romania I was pretty happy. I said I'd never go back. But now, a few years later, I have to admit that Romania still goes through my thoughts. What makes Romania appealing is that it's off-the-beaten-path: it might be a little "rough" but you can still find unique experiences here.
---
---
Krakow
We don't have good memories of Krakow. It's attractive enough and there's some interesting history. But it is the one place in all our years of travel where Lissette felt discriminated against.
Some people have told us we're wrong about Poland, that there must have been misunderstandings about the looks and attitudes we were getting/feeling. But we've been pretty good about our gut feelings and we know we don't have it wrong.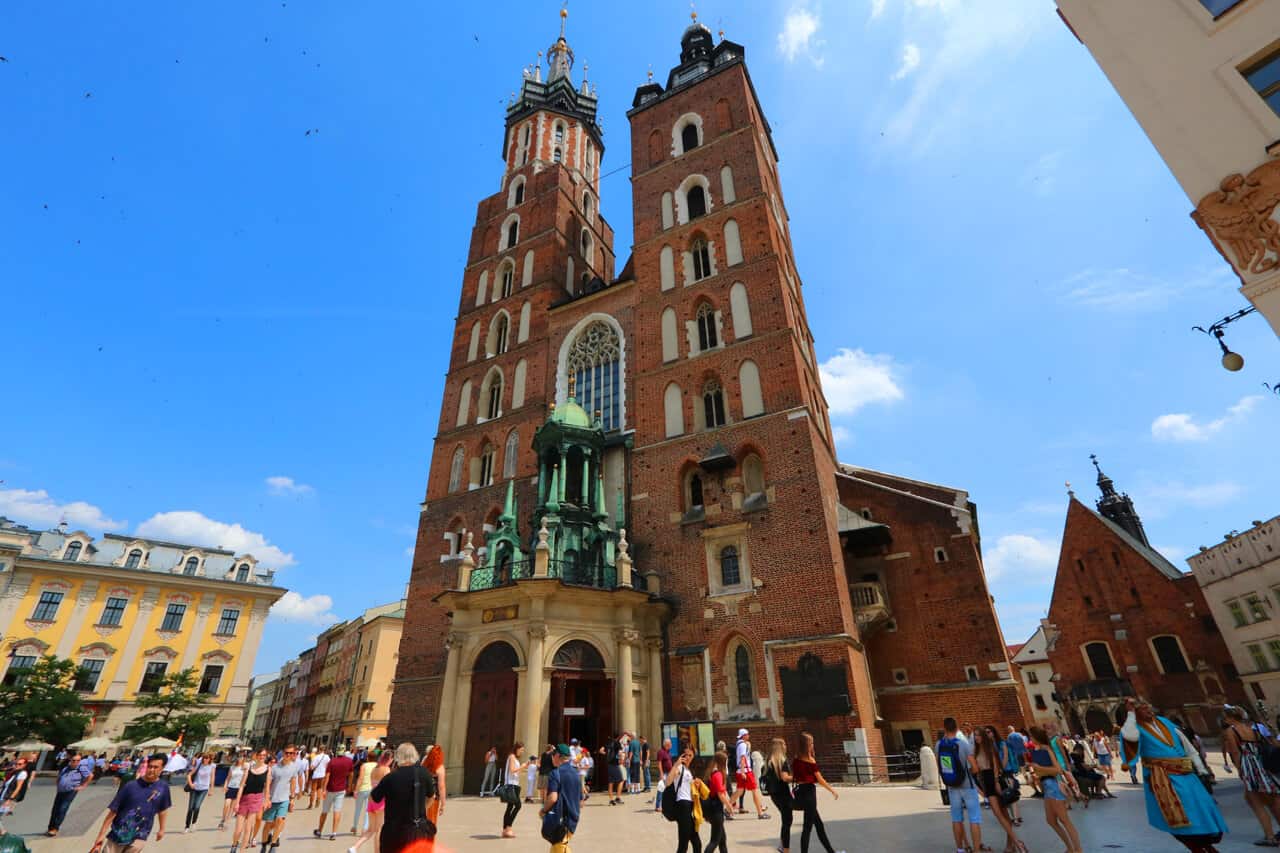 Besides not feeling very welcome, Krakow really isn't worth a very long stay. I think it falls in that 3-7 day category.
Despite a very nice apartment, the best Indian food we've ever had (Taste of India), and some great vodka (Wodka Café Bar), Krakow makes it among the bottom 3 of our slow travel bases.
---
---
Lviv
We're in Lviv as I'm writing this. We were in Lviv for a month last year and fell in love with the city. We came back this summer with the intention of staying 2 months and then decided to stay a 3rd. We just love this place.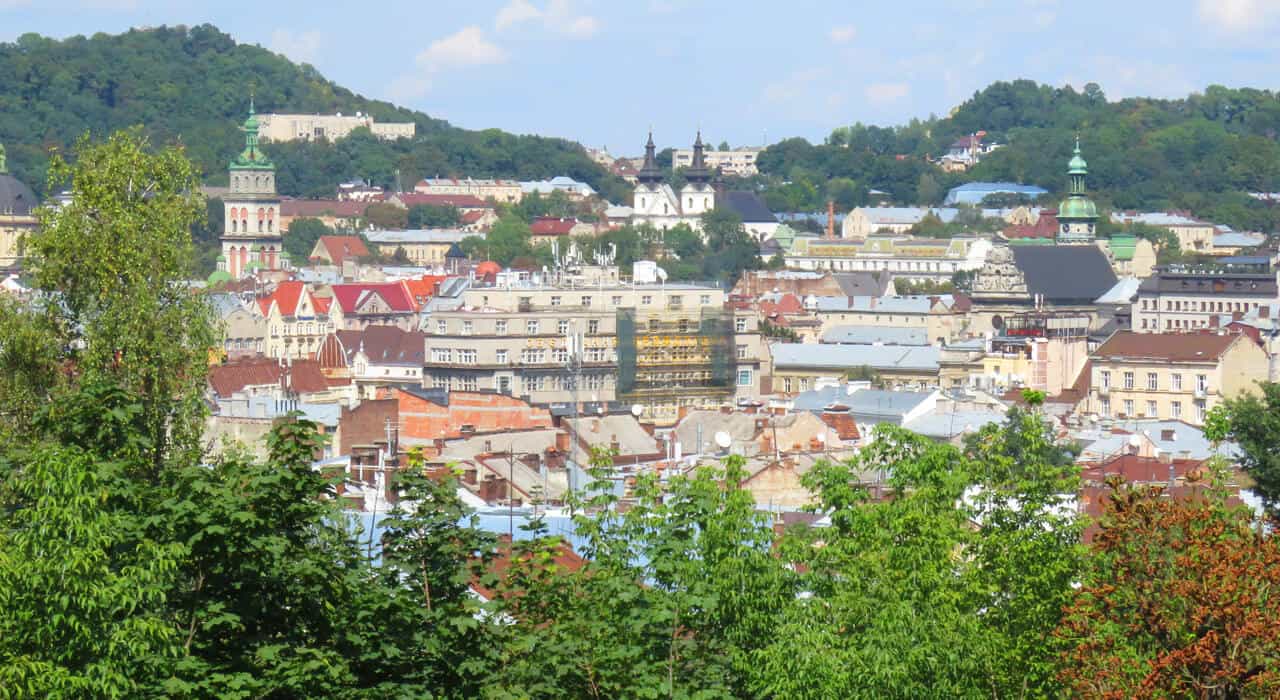 Summing up our feelings in a few words: very pretty city, very compact (everything seems to be 10 minute walk away. That's an ongoing joke here…), the best coffee culture anywhere, very friendly people.
---
---
Kyiv (Kiev)
Last year we also spent a month in Ukraine's capital, Kyiv. We didn't fall in love with it, it doesn't have the small-city charm of Lviv – but from a "sights" point-of-view Kyiv is very, very impressive. We saw a lot of things that blew our socks off.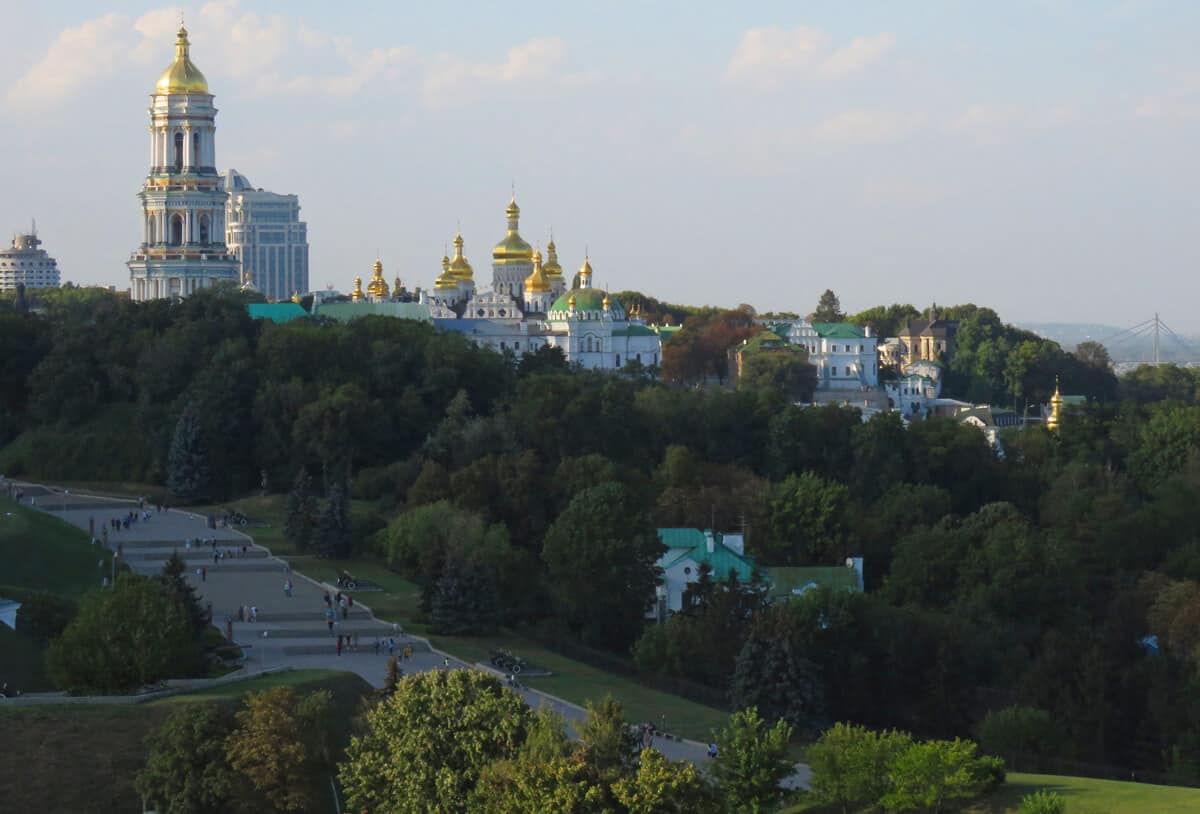 Kyiv has all the comforts of the major European cities. There's lot of people with money here. We were surprised by the fancy stores, cars, highrises, restaurants. Having travelled through much of Eastern Europe and the Balkans we were impressed.
We had a great apartment in a nice neighbourhood, a fancy café/restaurant downstairs, a large grocery store nearby…Kyiv made for a very comfortable base and was worth a month's stay.
---
---
Antalya
After "fast travel" earlier this year through Italy, Greece, Bulgaria and Turkey, we thought we'd recharge in Antalya.
The geography surrounding Antalya is spectacular. The city looks out over the Mediterranean. There are huge mountains in the distance. It really is beautiful. But that's really where it ended for us. There isn't that much to do in Antalya, the city isn't really very attractive, and the people don't have much charm.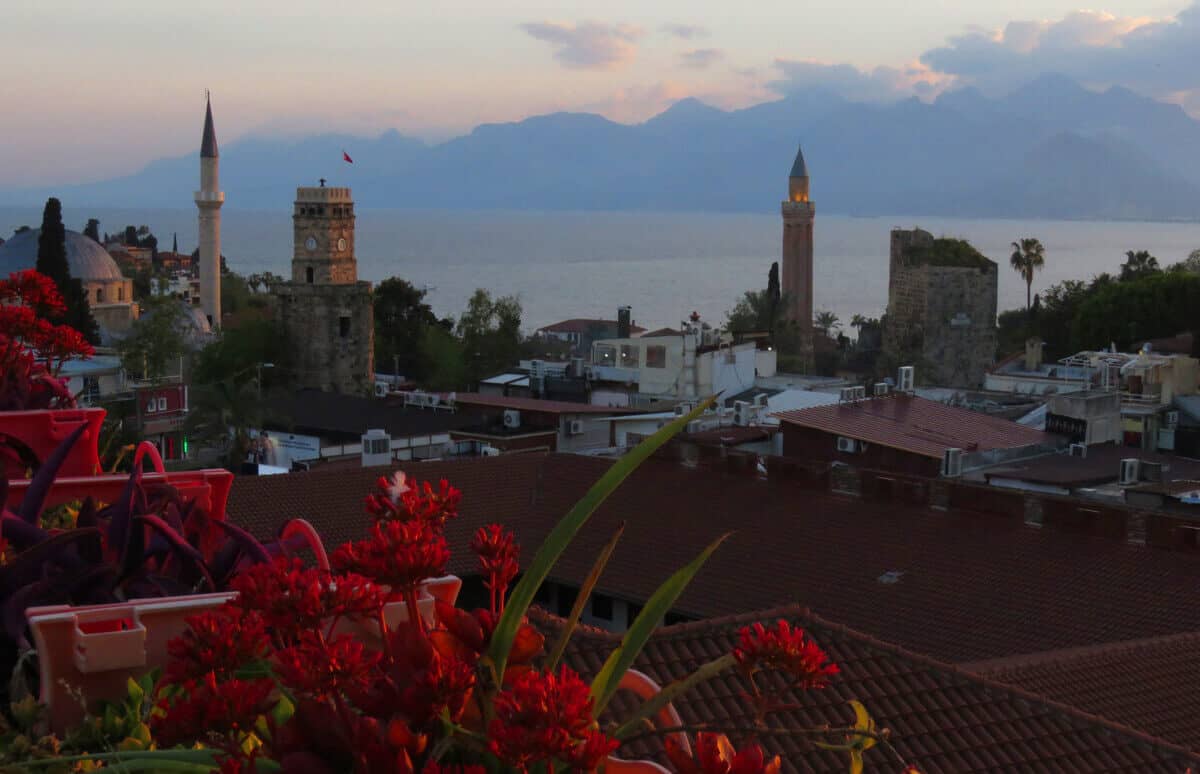 Antalya is beautiful and if you're going on holiday you'll enjoy it. But I don't recommend it as a base for any prolonged period of time.
---
---
Tbilisi
We (mostly) enjoyed Tbilisi. It's very different to any place we've been, combining a mix of Europe and Asia. Although geographically in Asia, it really is a European city and you can easily forget that you're sitting just above the Middle East. The architecture is a mix of styles, the food is unique, it has a wine culture. So we found it interesting.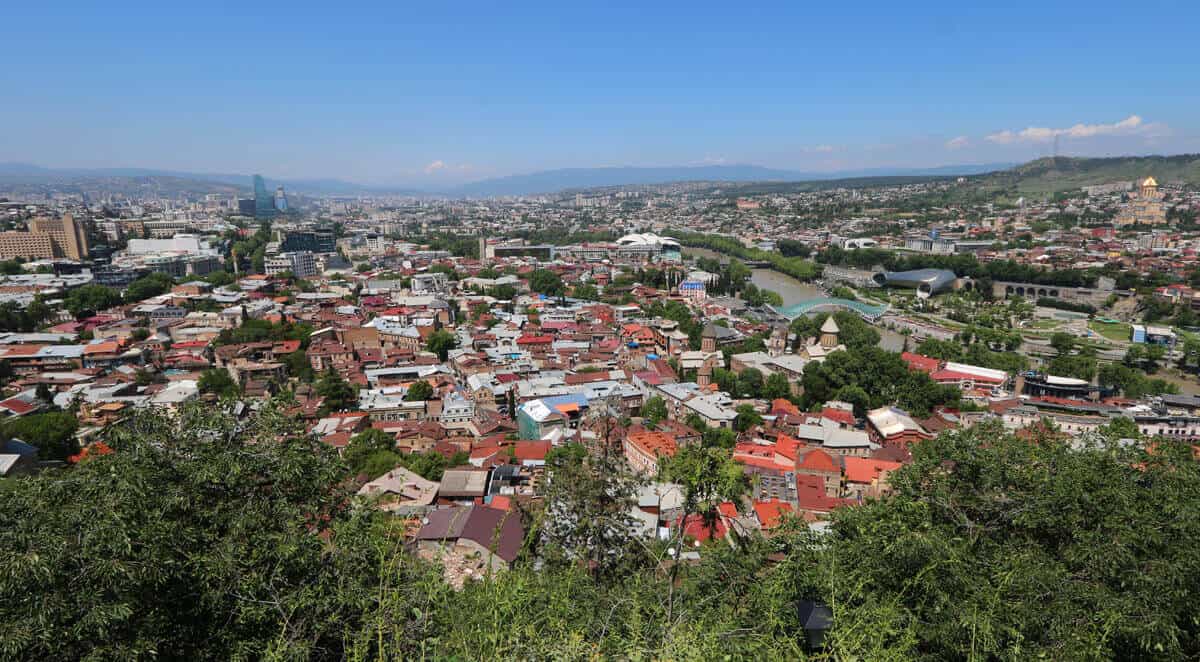 We had a beautiful apartment in Tbilisi. The biggest negative was smoking. Our apartment was on the ground floor and we'd get smoke wafting in from the street. On the other side, our Airbnb owner was a chain-smoker and cigarette smoke would waft through the door. It was non-stop. We found that people in this region are really heavy smokers. We first noticed it in Turkey (our previous stop) and it extended to Georgia and Armenia.
Georgians however are friendly, open, and family-orientated. We felt very safe in Tbilisi.
Would we be back? I don't think so. While we enjoyed our time in Tbilisi I think a month is a long time. I'd probably recommend a week to someone, maybe 2 maximum if you're thinking of visiting the many highlights around the country.
---
---
Yerevan
Despite a horrible apartment experience in Yerevan (our worst Airbnb experience) we actually enjoyed Yerevan. It has interesting sights, lots of parks, good food (very vegetarian friendly), and the best damn brandy you'll find anywhere. It's history and influences are quite different to Georgia's. We found Yerevan (and Armenia) in general very interesting. Much more here on Yerevan.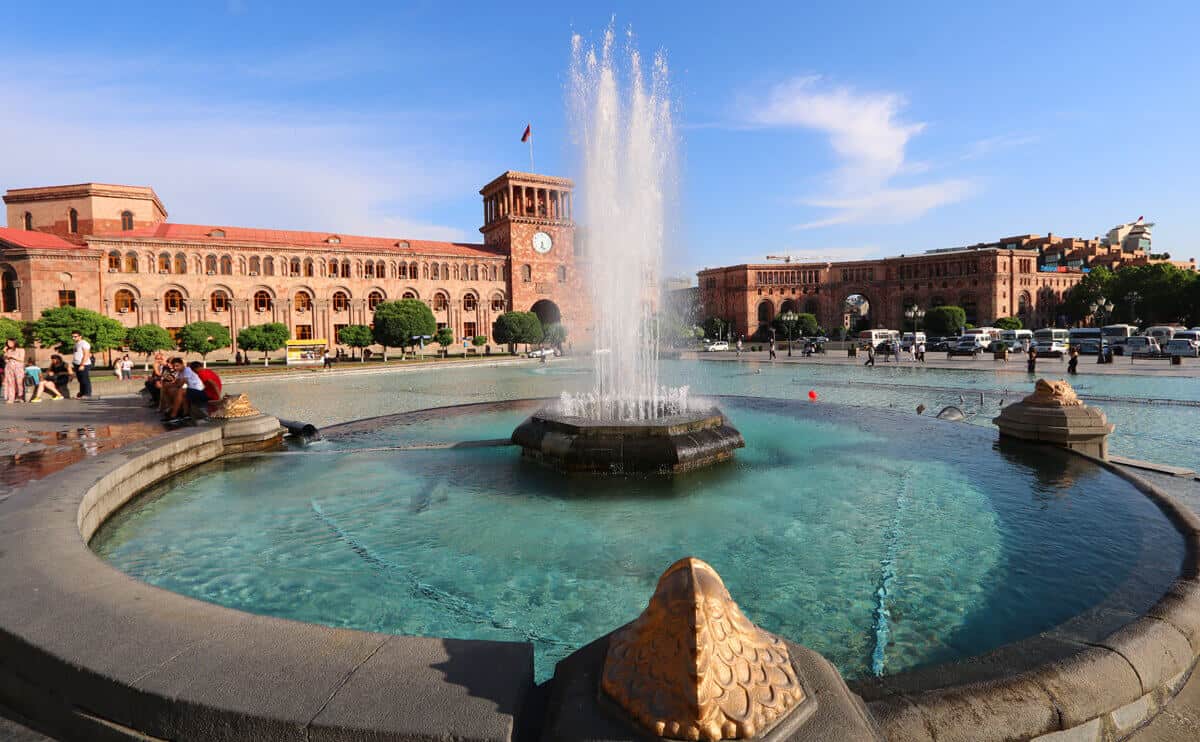 In the end we feel about Yerevan the same as we feel about Tbilisi: a month is a long time. If I were to do it all over again I would have planned a total of 1 month for both Tbilisi and Yerevan.
---
---
South Africa
Cape Town
Cape Town's location, surrounded by sea, cliffs, and Table Mountain, makes it one of the most beautiful places anywhere on earth. The climate is beautiful, sunny yet dry. It never felt oppressively hot. The people are incredibly friendly, the wines fantastic, the food great (South Africa has many food influences and you can find anything).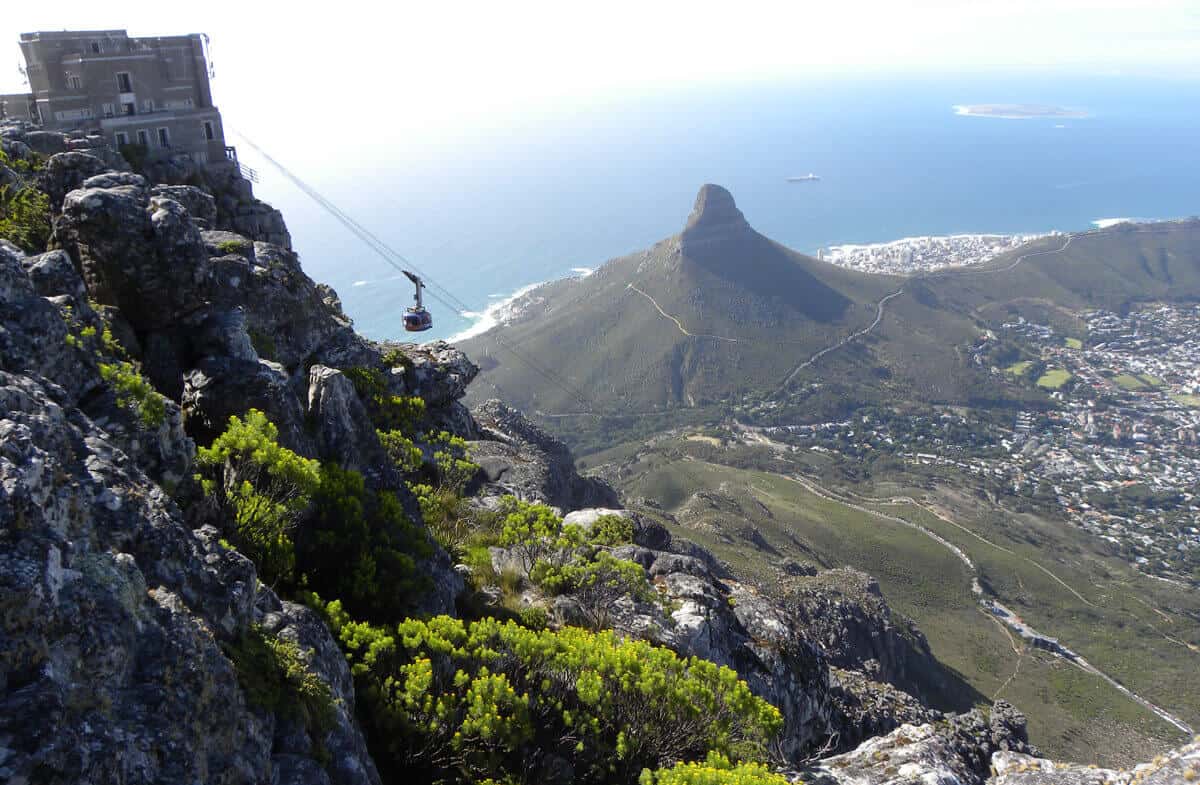 It is hard finding Airbnb apartments in Cape Town, the market isn't well developed. It's also expensive. Wifi isn't good.
Despite these things it is among our top slow travel bases. We were in Cape Town for 3 months and it flew by. I did more hiking than I've done anywhere. We did a lot of nearby trips to the wineries and a 2 week road trip through the Garden Route and Karoo. I've never seen as much beauty in my life.
We have a lot of conflicting feelings about South Africa as I wrote about here. But if I win the loto I'm buying a house in Cape Town…
---
---
Thailand
When we originally planned to travel full-time we thought we'd be spending a lot of time in Thailand. We had come here several times on holidays and had loved our time. But as we would find out, Thailand as a slow travel base is different…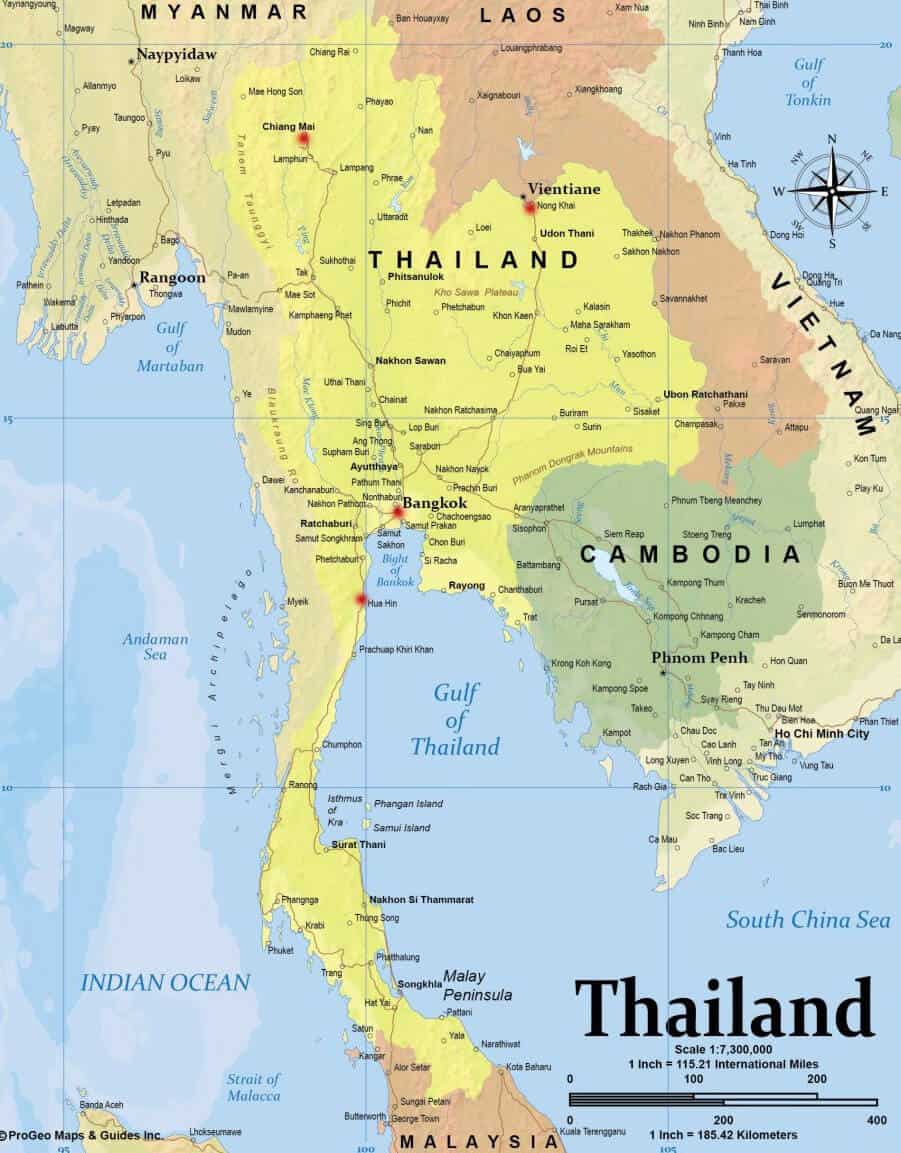 Bangkok
I thought we could crack Bangkok, ie, really get to know it, really feel comfortable there. Instead it was Bangkok that cracked us. The incessant heat and humidity, the cars, traffic, pollution, the rats, roaches, stray dogs. The lack of any sidewalk. I wrote more about it here – Bangkok: Me luv you not so long time.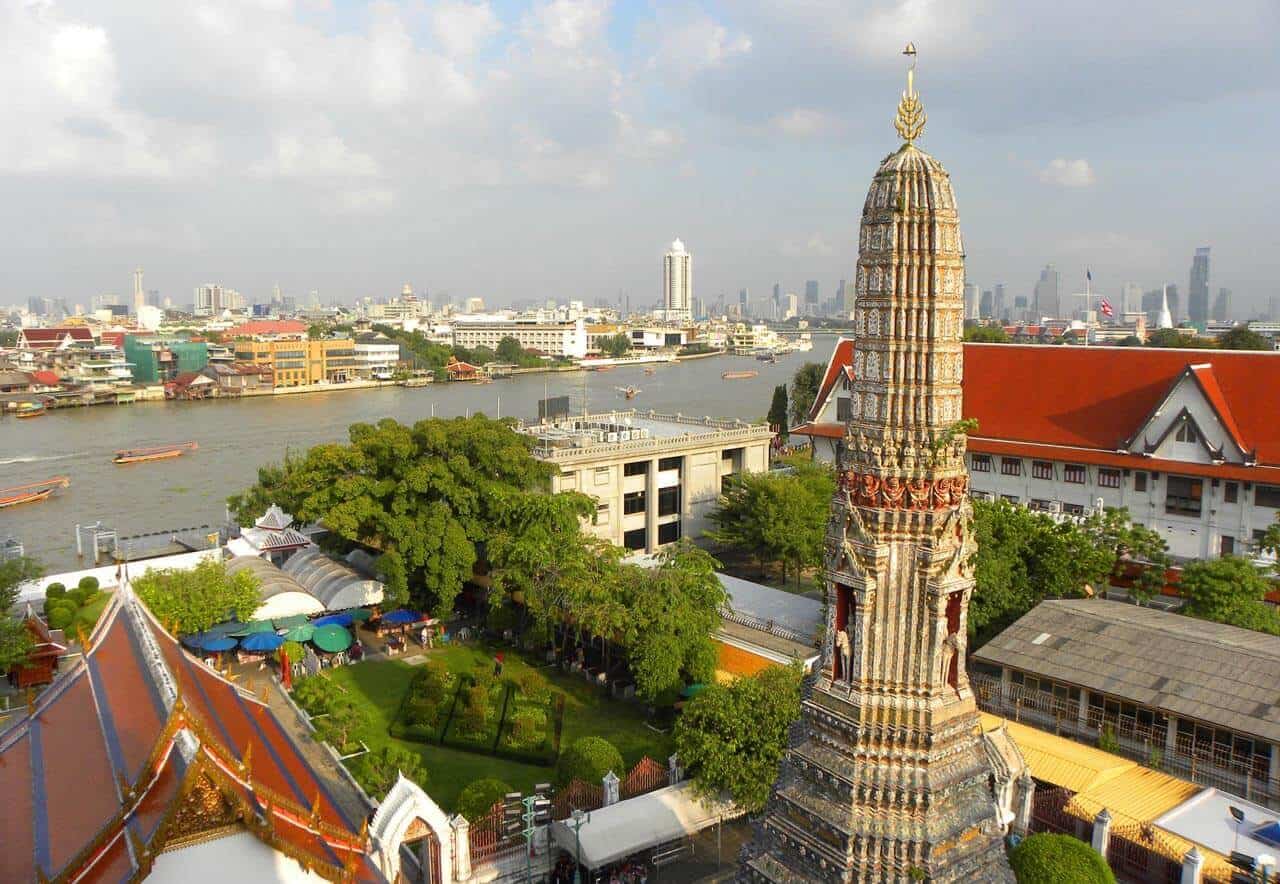 We met people – expats – who've settled in Bangkok. I think that it is an exciting city and heaven for the right person. But not for us.
---
---
Hua Hin
Our 2nd slow base experiment in Thailand. Hua Hin is 3 hours south of Bangkok, a beach town along the coast of Thailand. It had been recommended by a few Bangkok expats.
We hated Hua Hin. The town runs along a main road, a highway really. That means a lot of traffic, noise and pollution. It's a hot, humid place with the most rats and roaches per square meter than I've seen anywhere. More on our Hua Hin stay here.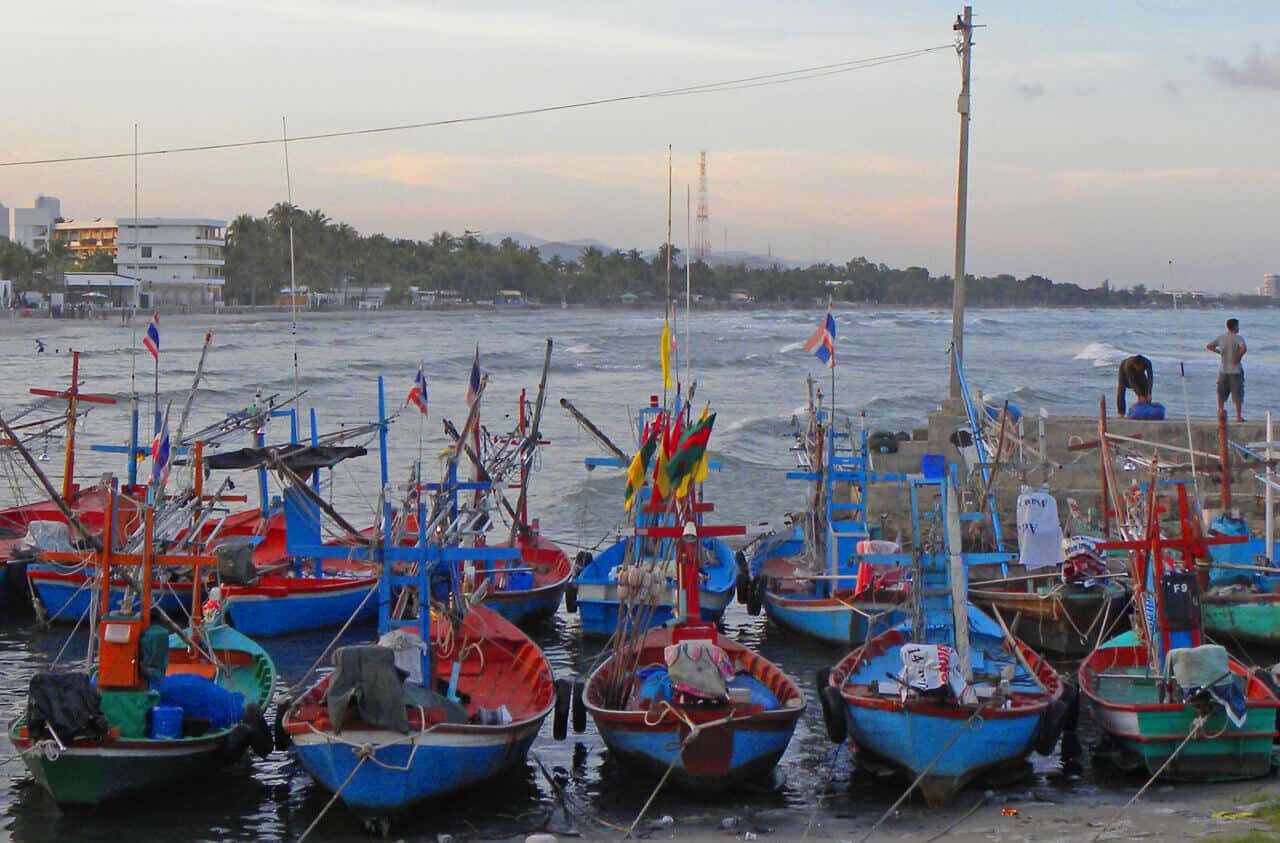 The one positive is that we had a great apartment. And with Lissette working at the time it at least made for a comfortable refuge from the rest of the town.
Note: when expats say Hua Hin is "great", they don't actually mean Hua Hin. They're referring to the long stretch of beach running down the coast outside of Hua Hin. You'll see large condominium complexes there and a huge fancy Tesco where you can find anything you need. There's a difference…
---
---
Nong Khai
We found our Thai slice of Heaven in Nong Khai.
It's a pretty town situated on the Mekong river. The city center is quiet (by Thai standards) and clean, with restaurants, cafés, markets, temples, and a long promenade running along the river where you can walk for hours.
We ended up staying in Nong Khai for 4 months. The apartment wasn't ideal, being very very basic. But it was also inexpensive and we saved lots of money those 4 months.
Another big plus was the climate – unlike Bangkok and Hua Hin, temperatures and humidity were low when we arrived in December. We had 2 ½ months of sunny, clear skies before it started getting humid and hazy in March.
We really enjoyed Nong Khai, it was a great base for us (it also makes for a convenient location if you have to go to Laos to renew a Thai visa).
---
---
Chiang Mai
Last year we spent a total of 2 months in Chiang Mai.
We have mixed feelings about the city. Chiang Mai is a favorite digital nomad base and you can see why: it's full of cheap lodging as well as inexpensive restaurants and markets. You can live cheaply here. And there's tons going on in the city and lots to see (fantastic temples everywhere). During our first month I was in bliss: living was easy and food fantastic (I always say that if I had to eat one kind of food it would be Thai cuisine).
A Month in Chiang Mai: thoughts, experiences, and some tips and recommendations.
After a month travelling through Thailand, Malaysia and Singapore, we came back to Chiang Mai. By then the weather was getting warmer and the skies were constantly hazy due to the burning of the fields (an annual event Thailand's in north). That, and all the other negatives associated with Chiang Mai – the traffic, dirtiness, and pollution – started to get to us.
Most expats come to Chiang Mai from Europe in winter and leave in March or April when the weather gets better back home. This correlates to when Chiang Mai becomes intolerable.
So: a great base in the winter months. After that it's really not so great.
---
---
Japan
Kyoto
Kyoto was interesting. I can't believe we spent a month there.
We had a very small apartment, but it was clean and had all the conveniences (including a toilet with all the gadgets. Never had to sit on a cold seat and getting sprayed was always fun).
We had lots of "Lost in Translation" moments. Just going shopping was an experience. The thing is that we never did figure out what many of the items in the grocery store were. We saw apples that were grapefruit-sized and sold at astronomical prices. Half the time I walked around not knowing what I was doing and the language barrier was a real obstacle to understanding anything.
But the Japanese are very, very hospitable and try everything to help you.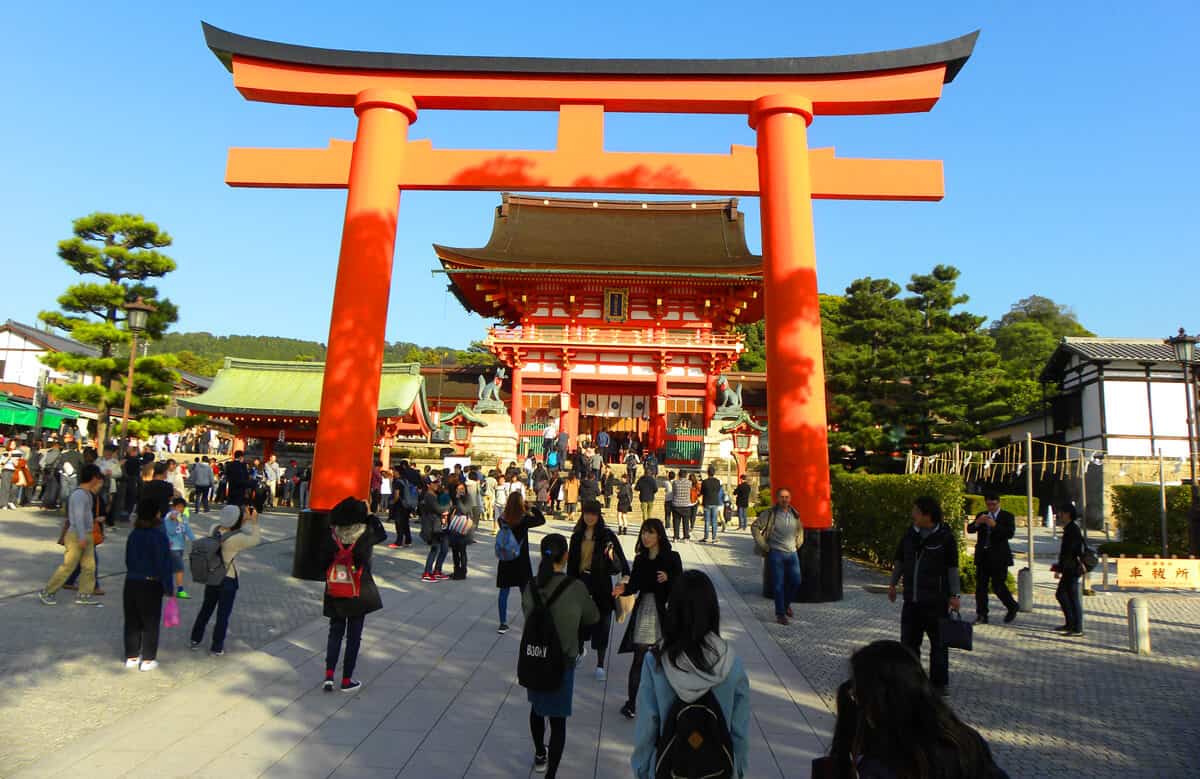 Things that come to mind: lots of temples, sushi, eating Subway (we ate a lot of Subway and sushi, mostly because I couldn't figure out anything at the grocery store), efficient public transport, people who wanted to practice their English, lots and lots of photo-taking, and feeling a bit weird not working (everybody runs around in suits in Japan. I felt like an unemployed bum in comparison…)
I have a hard time summing up Kyoto. Did we like it? So-so. Staying so long in Japan was a culture shock and unless you have a guide constantly by your side you'll often find yourself in different states of confusion…
---
---
Our Best and Worst
So, our Best: Lviv, Prague, Split, Cape Town, Seville, Budapest. All great places. I wouldn't hesitate to recommend any of these as a place to base yourself for a month.
Our Worst: Lisbon, Krakow, Antalya, Hua Hin. They all fell to the bottom of our list for differing reasons.
Don't be shy to let me know your thoughts!
PS. Looking to book flights, hotels, tours, or rent a car? Have a look at our Travel Resources page.