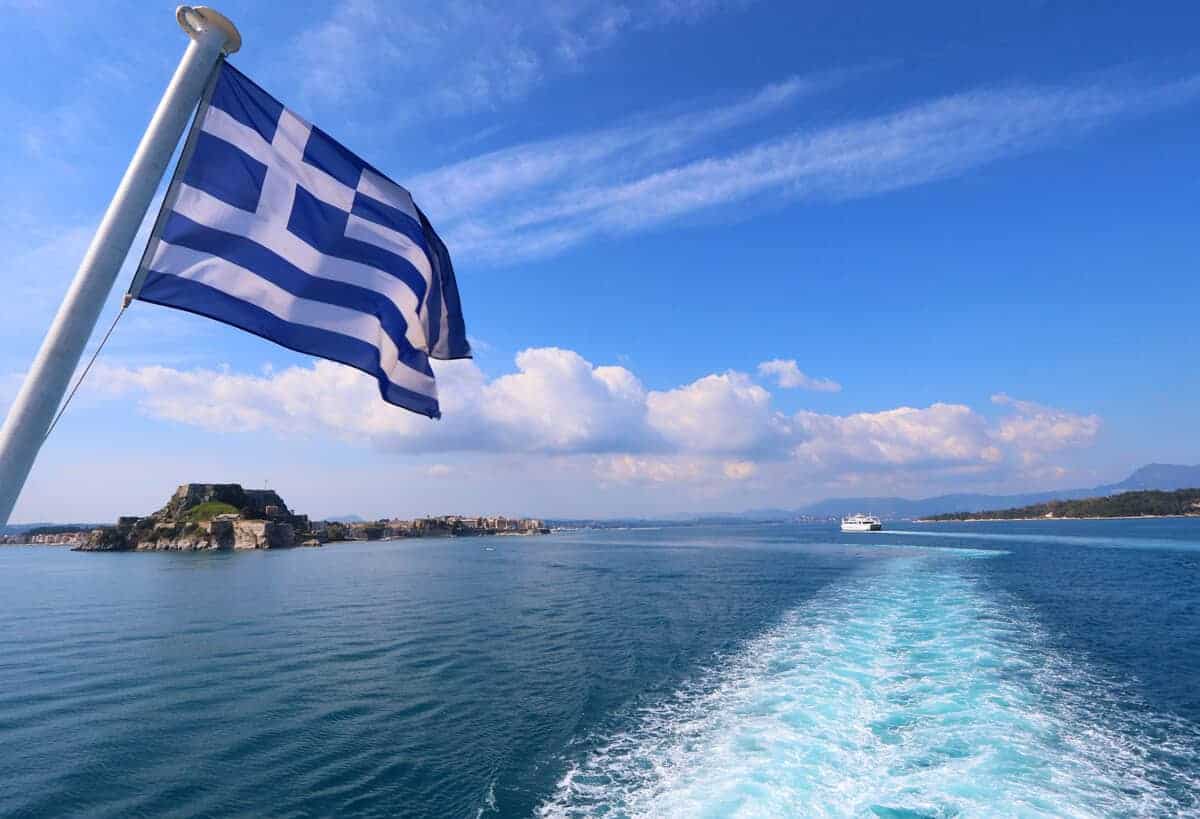 the freedom of being a nomad
We've been feeling it lately. The feeling of being "stuck". Or, as I wrote about a few years back, of having "a noose around my neck".
Sometimes it takes talking to the right person to get clarity. I'll cover that a bit further below.
---
We've previously written about why we wanted a base in Spain. It was all about getting Permanent Residency in Europe. And Spain always made the most sense in achieving that: besides having clear laws that we could navigate, Spain is a great country to live in. We love the people, we speak the language, there's lots to see and experience.
This post is in no way a slam against Spain. Spain has been great to us. This post is more about us and the way we feel.
---
A month ago our friend Magdalena wrote me. She's the owner of our favorite apartment in Prague and we've stayed at her place at least 5 times for months on end. During Covid she had rented it long-term to some people. Now they were moving out. Would we be interested in renting it for a month?
We love Prague and usually would never hesitate to go if given the opportunity. Besides just enjoying the city, it was always the place we would go back to get "stuff done" when we travelled full-time*. We have a dentist there, a medical center that we like, we update our computers and our cameras in Prague. Prague is a city where you can get quality services at good prices.
*For new readers to the blog, we travelled full-time from 2014 – 2020 before settling in Spain.
---
---
It just so happened that earlier this year I had planned a trip that would take us from Prague to Berlin and through Germany and France.
But when Magdalena asked me the question I hesitated and told her I'd have to think about it. Firstly, our investments have taken a hit (just like everyone else's). Inflation's through the roof. I looked up the cost of a return flight Malaga to Prague and the cheapest I could come up with was 250 Euros. Yikes.
Those things wouldn't have stopped us in the past. The difference this time was that we also have a base, a place that we pay rent on (800 Euros/month). Does it make sense to pay double rent for a month in Prague? (actually the apartment in Prague comes out to about 1100 Euros. So combined that would be 1900 Euros for a month). Add to that 500 Euros return flights. It just doesn't make financial sense, especially when you're feeling poorer because of the bad stock markets.
I had to tell Magdalena "no".
---
"You must be millionnaires!?"
That's what one of our neighbors had said when I had told her that we had spent the last 6 years travelling around the world. It couldn't be further from the truth. When you travel full-time you're almost 100% flexible. Whenever we felt we had to be a bit more careful with our money we would spend a month in places like Thailand, the Balkans (in the off season), or Eastern Europe. We spent the summers of 2018 and 2019 in Ukraine where we spent the equivalent of $600 US on rent. We didn't always save money when we travelled full-time (because we would go to places like Japan, Germany and South Africa) but whenever we felt the need we could turn the switch and save money. Just because we were flexible.
When you have a base somewhere all that changes. You have a fixed rent to pay, you have utilities. You no longer have that flexibility.
More here: Finances: How we can afford to travel full-time
---
---
But this post isn't just about money.
Because when Magdalena asked me if we wanted to rent her apartment I also thought of other things. Like our backyard and our plants. It had been bad enough travelling around Spain for a month in February (we had come back to a backyard covered with dead leaves and flowers). In the summer it's different: we have lots of plants and flower bushes that have to be regularly watered. There's a lot of maintenance. Over the last month we've averaged at least an hour a day doing garden stuff: cleaning out mosquito-infested brush at the end of our yard (which came with the apartment), having an ongoing battle with an ant and mealybug infestation (which are killing our bougainvillea), clearing out monster Spiders (we discovered a Recluse Spider nest under our gas tanks), cleaning up leaves and dead flowers, picking up the occasional shit or half-dead cockroach that neighbouring cats like to leave behind, putting up little umbrellas to protect some of our newer plants from the full sun of June… Who would do that if we were away for a month?
If you think the above sounds "fucking boring" you're right. We sometimes feel we're slaves to our apartment, our yard and our belongings. And it's taken us about 2 years of having a base in Spain to realize that maybe having a base can be fucking boring. And that we miss our old nomad ways.
About 2 weeks ago Lissette said it out of the blue "if one day you tell me you want to start travelling full-time again I wouldn't have a hard time with it. I miss it".
---
The above sets us up for the conversation we had with the chain-smoking Frenchman who we see everyday at the swimming pool in our complex. He's always there, cigarette in hand, reading a book and keeping an eye out for his kids in the pool. Despite always saying hi and talking a bit of French, we had never had a real conversation with him.
That changed last week. It turns out he's an IT guy. Prior to living in Nerja, he and his Spanish wife and 2 kids had been nomads, living in various parts of Europe and South East Asia. A few years ago they had bought a van and travelled through Spain. Then his wife got pregnant with a 3rd child. That's when they decided that they had to settle down somewhere. They chose Nerja because of the relaxed vibe and because it was the closest thing to being "home".
But when asked he wistfully said he wished he could travel again. He said that even his two older kids ask "when will we travel again?". He says he doesn't care about belonging or his home. He misses the freedom of travel.
He basically repeated everything we were feeling.
---
---
We haven't made a mistake making a home in Spain. We've been here almost 2 full-years now. 3 more and we'll have permanent residency in Spain. That was always our main objective when applying for our non-lucrative visa and making Spain home. When you're a permanent resident in Spain you can basically do what you want. Someone told us you're required 1 day in Spain in a calendar year. I checked my lawyer: she confirmed that once you have permanent residency "…there is no regulation on the law establishing the minimum or maximum time you must be in Spain".
Perfect.
---
So what does the future hold?
We're not sure yet. When I wrote this post Why we chose Nerja as our new home in Spain (and why it's perfect for the times) the emphasis was the extraordinary times we were in. Now with restrictions practically all gone and things almost back to normal, we're feeling the nomad urges coming back. At a minimum we want to downsize. A big 3 bedroom townhouse with a huge yard is too much for us. If we choose to rent/own something it would be a small "lock up and go" apartment that requires less maintenance. We might however decide to just put our stuff in storage again and travel as nomads as we used to. We know one day we'll have to stop travelling full-time – but we're still in our 50's and as long as it makes sense to do it we'd like to travel as much as we can.
I know the above doesn't make sense to a lot of people. Our smoking Frenchman said it himself: "if you haven't lived as a nomad you'll never understand".
PS. Looking to book flights, hotels, tours, or rent a car? Have a look at our Travel Resources page.