Why we can't agree on South Africa
We were sitting having breakfast after a long workout at the gym when Lissette said it. "You could retire here, couldn't you? I can see it by the look in your eyes. I couldn't".
I protested with all the logical reasons why I couldn't retire in Cape Town but halfway through kind of gave up…she was right in some ways. There are many things to love about Cape Town. And that's true especially if you're white.
Related: 15 Things to Do in and around Cape Town, South Africa
Chances are that if you are white in Cape Town you are among the privileged few. I would say that 95% of people living a middle/upper class existence in Cape Town are white. And more than anyplace we've been, the minority live a pampered lifestyle in comparison to the (black) majority. In fact, the black minority and cheap labour is one of the reasons why life is so good in Cape Town. I'm going to get a lot of shit for saying that but it's true.
The main reason for great service is that wages paid black labour are so low. So every white household can afford to have a housekeeper to come in once or twice a week, supermarkets can afford to have an incredible number of employees on hand in the store (they will still bag your groceries for you in SA, something I haven't seen anywhere else), gas stations have full service and you'll get the most helpful and friendly attention when going to fill up. You don't even have to step out of the car. They have 'car guards' on the streets – they'll tell you where and how to park and will watch your car while you're doing your business. In return you give them a bit of change when you come back. At the gym people (the clients are again 95% white) don't even bother cleaning after themselves after using a machine. As someone told me, "that's what cleaning people do". Staff will even come around during class to see if they can fill up your water bottle. At the gym restaurant (the gym we went to was Virgin Active in Wembley), you have about 10 black employees in the kitchen, all preparing smoothies and fancy bio lunches for white clients. Again, service comes with a smile. There are always lots of smiles in South Africa.
---
---
Then there's all the other great stuff associated with Cape Town: nice weather, incredible scenery and geography, great wines, and fantastic (and international) food at good value. I've said it before – South Africa should be a foodie destination. Never have we been served such great food, whether it be a springbok steak or a yellowtail filet at a local restaurant, or Indian or sushi ordered in (we've had some of the best sushi anywhere in Cape Town), or just a cake or muffin at a local café. They don't cut corners on quality or service in South Africa. How about shopping and modern conveniences? Forget any ideas you may have about 'being in Africa' – shopping centers and grocery stores are as modern and well-stocked as anywhere in the Western world. Of course most of the patrons are white, while the service staff and security guards are black.
On friendliness. One of the things that always makes people worried about coming to South Africa is crime. And since crime is committed mainly by the majority (poor) blacks I have to admit we were wary. But from the minute we got off the plane we were greeted by friendly and relaxed black and coloured people (there are a lot of people of mixed descent, especially in the Cape region, who are broadly classified as "coloured"). It was their friendliness that stood out over the next 3 months. We met people, whether in cafes, restaurants, or through Uber (we got around by Uber) and had more conversations than we've had anywhere else combined over the past year. They wanted to talk, whether it was asking us where we come from, what we do, or to discuss politics, both domestic and international. On the day we left our Uber driver was asking us about Trump and if we thought he might actually get in office. He had been watching the Republican debates the night before on TV. The point is that we met so many friendly people in South Africa. It is the friendliest place we've been.
---
---
So, going back to the opening line at the top of this post, maybe you can see why I could settle in South Africa, or, specifically, Cape Town. Life is easy, locals are friendly, wine is good…and I would be hiking Table Mountain all the time. I didn't have a problem waking up at 5am in Cape Town for a hike. I loved it, our 3 months in Cape Town was the best and easiest living we've had anywhere.
But as I alluded to, your feelings on Cape Town might be different if you're not white.
I actually think that visiting South Africa as a mixed race couple was the best glimpse into both worlds. Because although apartheid is officially over in South Africa, it still exists socially and economically.
Part of the incredible friendliness thrown our way – mostly by blacks and coloureds – was because of Lissette. I was just a bystander. If I would go out on my own people were friendly but stiff, go with Lissette and suddenly they were chatting and joking…The 'car guards' would ask her where she came from and would give her a high five, the black girls at the hair salon would wave at her as she walked by, our cleaning lady at the apartment would touch Lissette's hand when they spoke. They were curious where she came from and what nationality she was. And even if they maybe didn't know what 'Hispanic' was, the important thing was that she was more 'one of them' than one of 'us' (i.e whites).
---
---
With white South Africans it was a totally different matter. She would often feel ignored and they wouldn't look her in the eye. Conversation was always directed at me. It was only when she spoke, the perfect 'non-ethnic' English coming out, that you could see the switch click in their heads. Then they would look at her and it's as if the race thing totally fell away. But the point is, as Lissette succinctly said, "I'm 48, I'm too fucken old to be a 2nd class citizen somewhere and having to prove myself".
.
And that's her problem with South Africa.
People may jump on the above to bring up the past evils of apartheid. Blaming white South Africans is both too easy and based on historical inaccuracies. Most people don't realize that when Dutch settlers arrived in the Cape region there were no blacks here. Black tribes migrated down to this region around 1770, 120 years after the Dutch had settled the Cape. So when people say things like "the whites should just go home" the truth of the matter is that they were here before the blacks and that it is their home as well. They don't have another 'home' to go back to. Saying that Africa should belong to black Africans as a matter-of-fact is the same as saying that North America should belong to the American Indians. All I'm saying is that it's complicated and that history and culture created societal divisions way before apartheid.
---
---
As a child I lived in Zambia for a few years. We had a black gardener as well as a black housekeeper. I think every household did. Just as I'm sure nothing has changed in Zambia, this is the way it is in South Africa. In the 'cleaning room' of the apartment we stayed in Cape Town (a room with a mop, broom, washer/dryer, and household products) there is a chalkboard. On it was written "Hello Sunshine". It was written by the owner of the house for his housekeeper Pamela. He speaks of her like a daughter, with affection but also exasperation when she comes in late or doesn't show up. When I think of the whites and blacks in South Africa I think of this relationship: a relationship borne of circumstances and a mutual need for each other, with affection at times but also exasperation (and anger) at other times.
Anger is something we read and heard a lot about during our 3 months. A facebook posting by a Durban real estate agent calling blacks 'monkeys' made a big splash. An opposition party leader wrote this piece entitled "Why do white people despise blacks?" in the country's 2nd largest newspaper. Even our (Canada's) Globe and Mail had an article on increased racial concerns in South Africa.
But if there is one thing that seems to unite most South Africans it is their hate for President Jacob Zuma. They'll point to his greed, excesses, cronyism, and divisive politics. He is everything Nelson Mandela was not. I read a great article in British Airways Business Life Magazine when flying back to Europe which detailed how astute Mandela was in bringing black and white together. He might, deep down, have had personal bitterness towards whites for the way he was treated for over 30 years – but if he did he never let it show as president. He knew that the country needed the whites and put the country before himself. That's not the case with Zuma.
.
Above: Some of the nicest people we met were in Oudshoorn. Una (on the left) owns the Yamkela guesthouse with her husband. She drove us to a restaurant 10 km out of town then came to pick us up at the end of the evening. We ran into Jaco and his wife when buying wine next door. We got to talking and he kept giving us drinks and food to sample…and refused any money. Incredibly passionate and warm-hearted people.
.
---
---
My last point on politics is on the whites today. You hear a lot about the grievances of the blacks but not much on the whites. You'll see a lot of older white South Africans in Cape Town and they're quite dejected. Most of their children have made a life for themselves outside South Africa, mostly because of the lack of career opportunities brought about by "affirmative action" (every white South African we met complained that jobs were given to blacks with lower credentials). Their kids have built a life for themselves in Australia, the UK, or the US. They feel the tide has turned against whites in South Africa and that they have to go overseas to build a good life. The other complaint was about the value of the Rand which is at its lowest levels since apartheid. This has been a direct result of Zuma's presidency which has seen the value of the Rand devalue by more than 50% since he took over in 2009* (see graph). A few whites told us that they are now "economic prisoners" in their own country.
* I had picked up an old guidebook on South Africa and had been pleasantly surprised by pricing when in South African. Prices were less than half that quoted in the guide. Not so great though if you are South African.
And while politics can be divisive, many blacks we met felt the same way as whites. We met a car guard that we nicknamed "John Wayne" (because of his cowboy hat) who worked next to our gym. One day he brought up politics, "Fuck Zuma! South Africa is for everyone, black, white, everyone. If white go South Africa will be disaster!". Cape Town however is different than much of the rest of South Africa.
Ok, enough politics.
---
---
Miscellaneous observations and anecdotes on Cape Town/South Africa


.
– White people walking barefooted. What is that?? Every day I'd see white people walking barefooted from their car into the mall. Just really odd.
– White South Africans are hardcore: you'll see them mountain biking in 35C temps on dirt roads in the middle of the wild. They remind me of what I've always thought of Australians: hardy, tough and sporty.
– A few things I won't miss about South Africa: really bad internet, high Airbnb prices in Cape Town (undeveloped short-term rental market), and really big insects. We didn't see many cockroaches but on 3 occasions we had roaches that slipped in through the open balcony door and I had to chase them down. They were as big as my thumb, no kidding. We saw a rain spider once on the balcony and Lissette freaked. It was the size of a tarantula.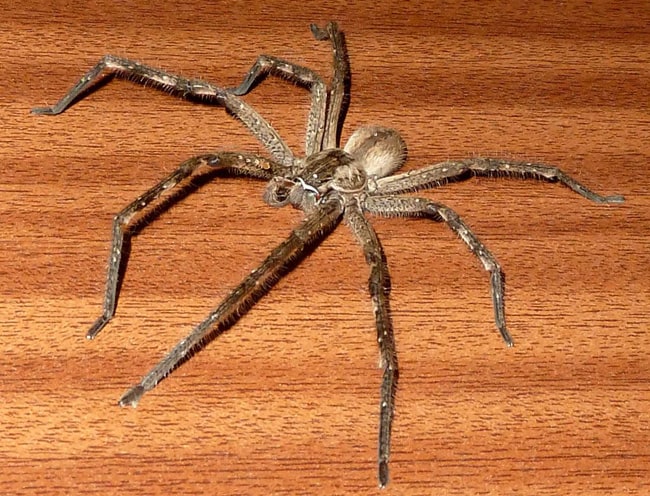 – Despite the size of the insects, South Africans don't seem to believe in putting screens in windows. Considering that, it was strange that very little ever came in (except ants).
– I've never seen plant life as pretty as that you'll see in the Cape area of South Africa.
– We loved our neighborhood (Oranjezicht) and are happy not to have based ourselves in downtown Cape Town. We honestly didn't like the vibe downtown as much and it gets a bit sketchy at night. Oranjezicht always felt safe.
– Cape Town is the most gay-friendly city we've ever seen. Our gym, Virgin Active in Wembley seemed about 75% gay. Part of the reason may also be the real estate prices in the area – gays in general have more disposable income. As Spanky said, if we stayed in Cape Town all our friends would either be black or gay.
– The V&A Waterfront is where all the tourists go – it is honestly the most commercial, pricy, over-touristy spot in town and I don't understand why it is so popular. Spend some time in the Company's Gardens instead, have lunch at the park restaurant, and check out the National Gallery which is really quite impressive.
– Cape Town is like Southern California. It is extremely cliquish and everything is about status and looks. Lots of fake blonde hair and botox.
– Johannesburg, according to South Africans, has more of a black middle class than Cape Town. Wages for the same job are much less in Cape Town than in Johannesburg just because of the better quality of life. But Capetonians love their city and lifestyle and would never trade it for anything.
– Language. Arriving in South Africa I was surprised by the prevalence of Afrikaans. It is actually the most spoken language, both by Dutch-origin South Africans and coloureds. Everyone speaks English though. But I especially had a tough time with street names and neighborhoods which are often Afrikaans. Try saying Vredehoek, Weltevreden, or Buitenkant. I embarrassed myself a lot trying to pronounce Afrikaans names.
– Beer. The most popular beers are Black Label and Castle. But the best beer is Windhoek.
– Dogs and cats. Everyone has dogs and cats in South Africa. When we took our Garden Route vacation we stayed in a guesthouse that had 4 dogs and 4 cats. We were invited to spend New Year's eve with family of a South Africa friend – they had 2 dogs, 2 cats (and a parrot). Everywhere we went we were greeted by dogs and Lissette had her face licked by more dogs than she can count. A great experience, especially as she's in the past been petrified of dogs. South Africa may have helped her get over that.
– Adventure sports. I've covered all the hikes up Table Mountain and Lion's Head that I did. I also paraglided over Cape Town from Signal Hill. What I haven't mentioned was that Lissette bungee jumped from the Bloukrans bridge – the highest bridge bungee jump in the world and the 3rd highest bungee of any kind. So South Africa inspired us to do some activities we've never done.
The above are some of the things I took away from our 3 month stay in Cape Town. Really though, what's going to stay with me more than anything were the friendly people – black, white, and coloured – that we met along the way. The friendliest people we've met anywhere on our travels. This we both agree on.
Will we be back? I hope so. I'm hoping we see other parts of South Africa next year. I felt a sadness leaving South Africa that I haven't felt with any destination. I miss the outdoors. I miss the views from our window.
.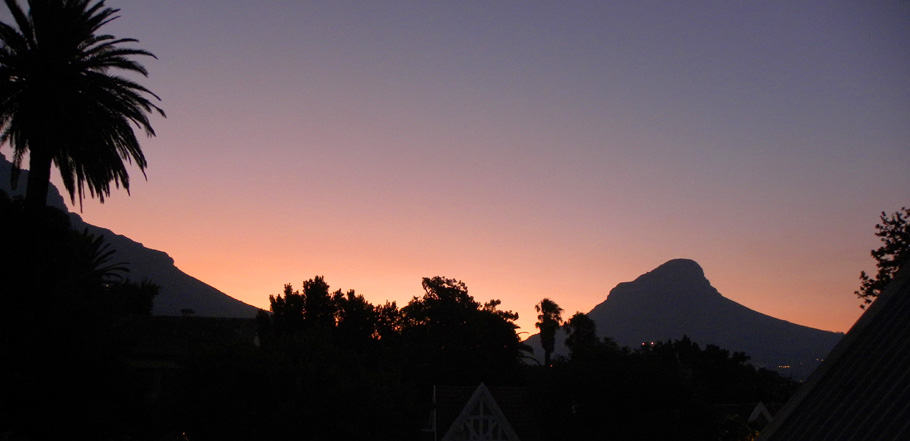 I'd love feedback, especially from South Africans or anyone who's visited South Africa. The above were our observations and experiences over 3 months in Cape Town. I don't pretend to be an expert. So thoughts, opinions and your own experiences are more than welcome.
---
---
Ps. If you find our blog helpful, please consider using our links to book your flights, hotels, tours, and car rentals. Have a look at our Travel Resources page.