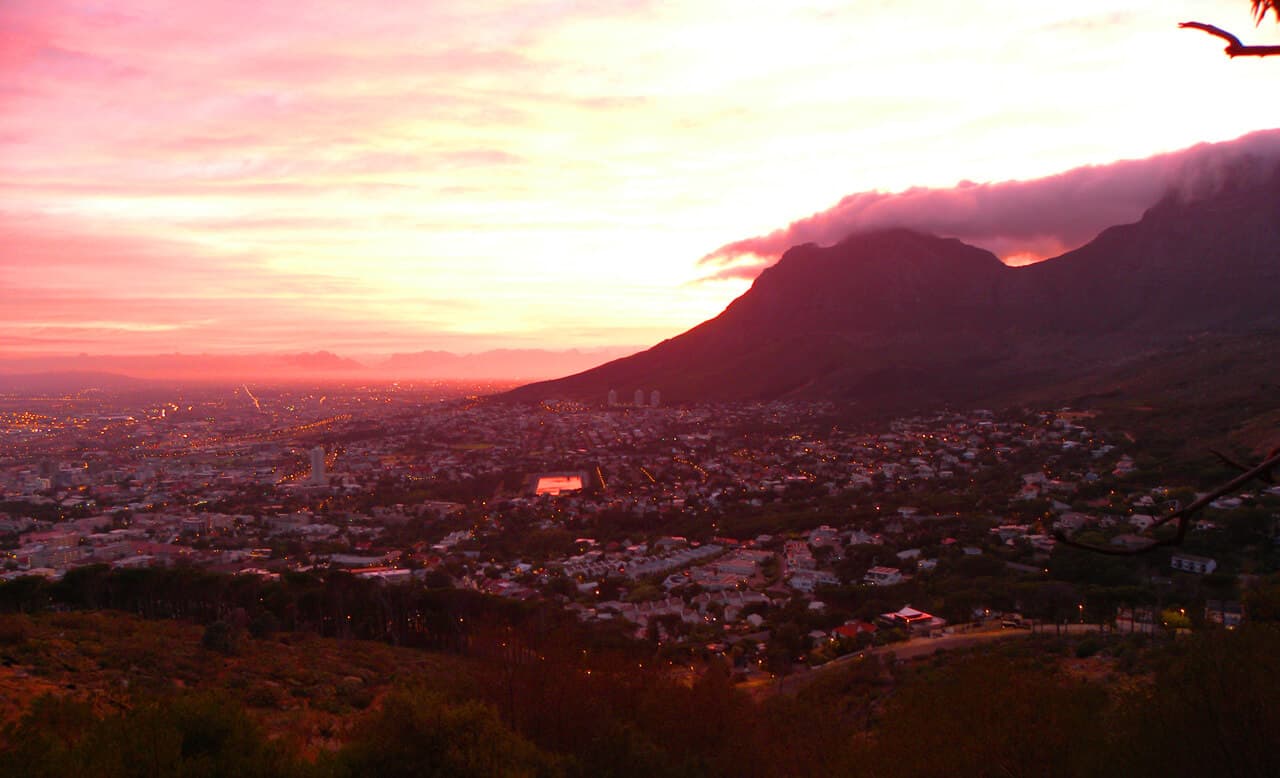 The Essential "Must do" hike in Cape Town: Lion's Head
Maybe you don't have the time or the energy for a hike up Table Mountain (which is roughly a 4 hour hike). But even if you do, you can't miss hiking Table Mountain's smaller brother – Lion's Head.
There are a four reasons I say this is an essential hike.
You have views in all directions: the city bowl, the Twelve Apostles, the ocean, as well as towards Table Mountain. I think it is the complete package as far as views go in Cape Town.
It is a relatively easy hike (provided you go the right way which I'll describe below).
You can do it all in about 2 hours. On this day I started off around 5:30 am (to see the sunrise) and I was finished by 7:30.
You don't need a guide. You can take a taxi or Uber to the Lion's Head parking lot and the trail is right there. Easy.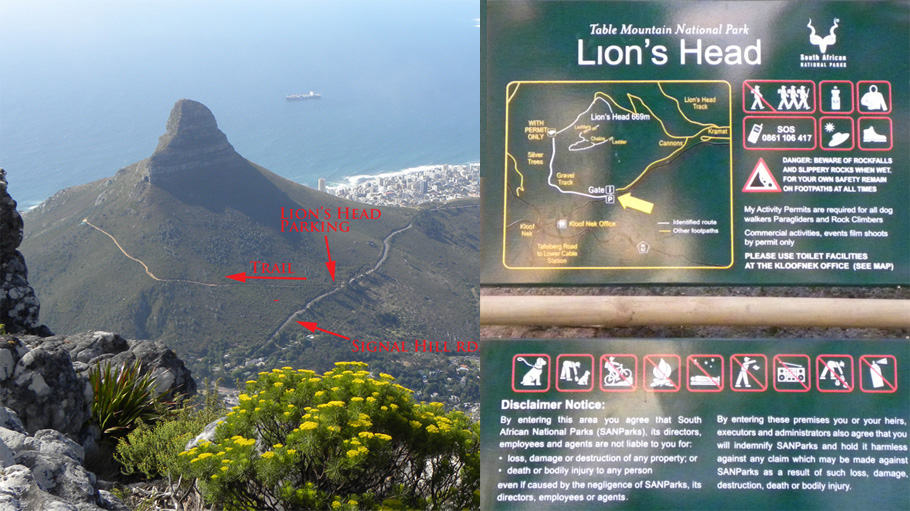 .
---
---
The trail going up Lion's head is a screwtop: you'll be circling the mountain getting to the top. This means you're getting views in all directions. At a certain point the dirt path gives way to rocks and you have to step up, sometimes even use your hands to climb. Nothing hard though. This is rated an A+ hike (if taking the easy way) which means it is a very easy hike technically.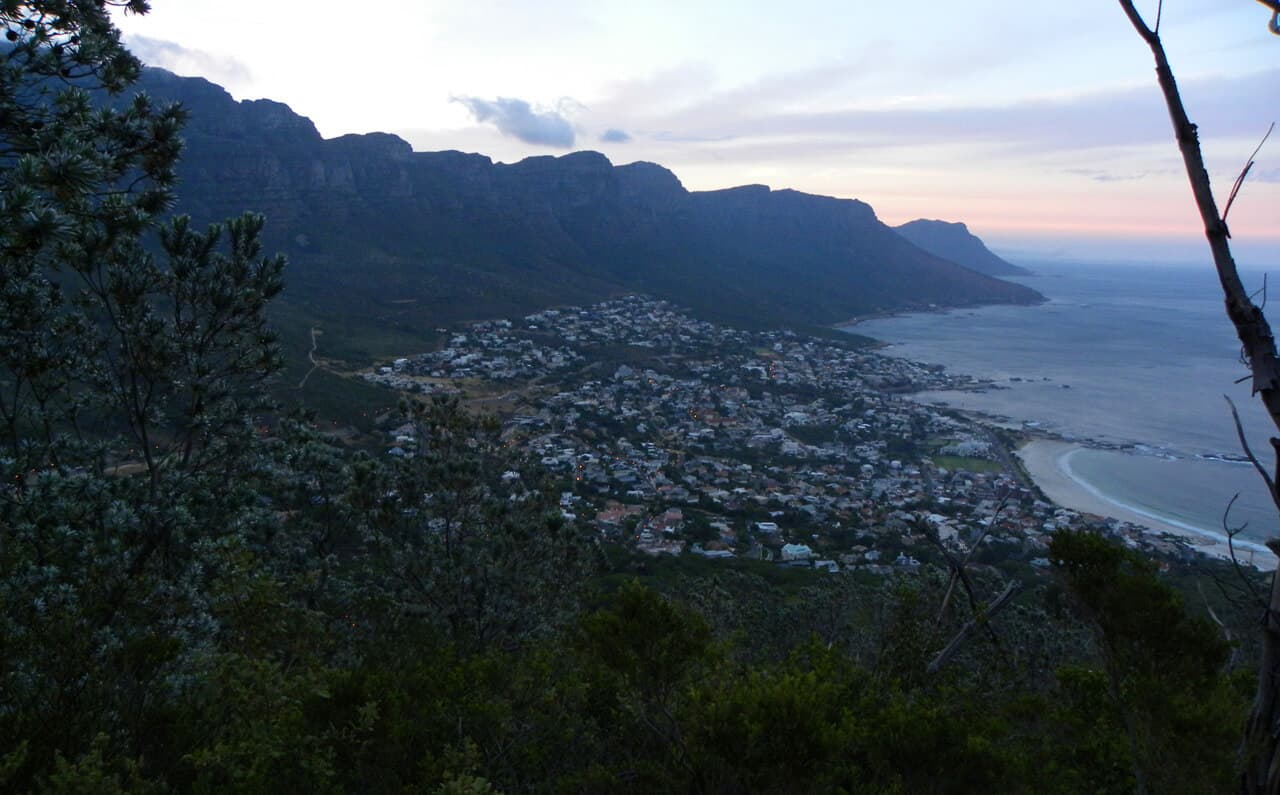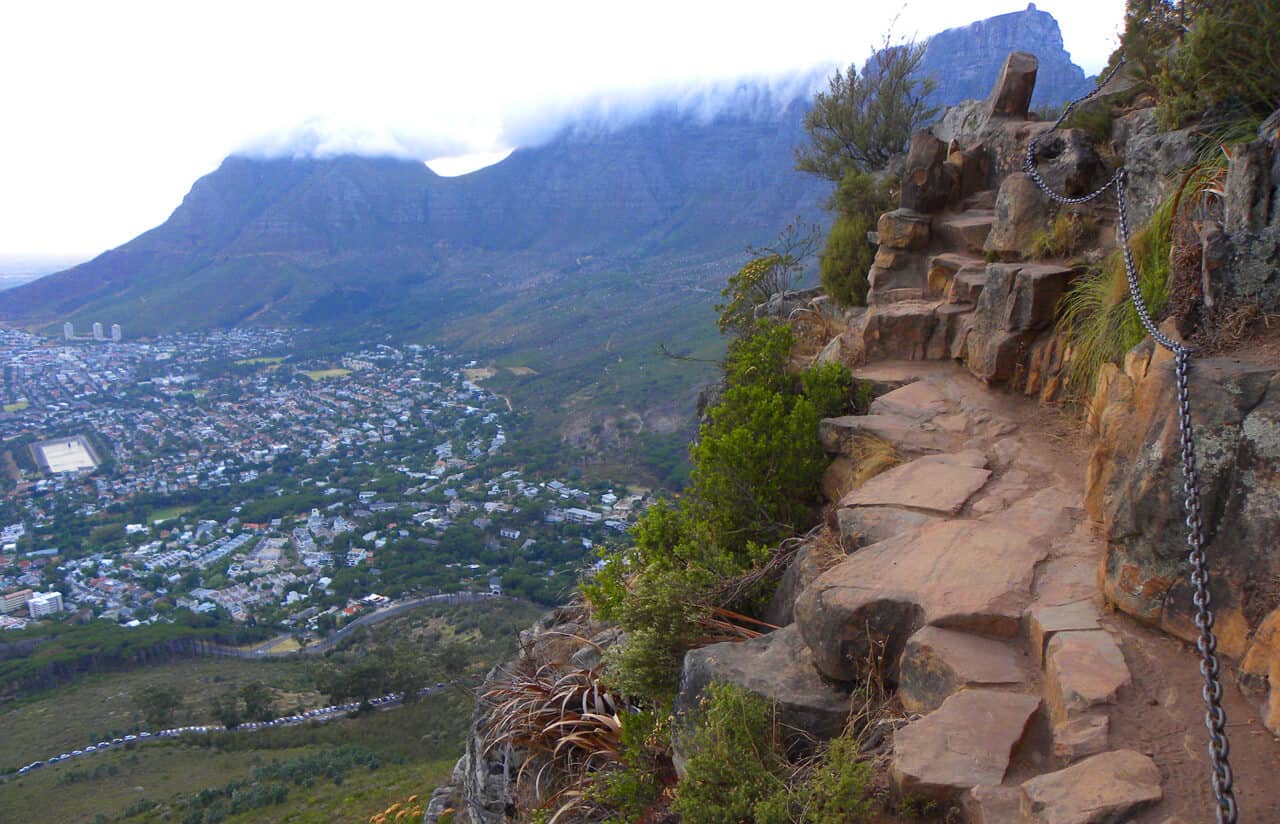 ---
---
Then you get to this spot. I actually missed the sign and went up using the rungs and chains. It's not too hard but it got the adrenaline pumping – most people I know wouldn't want to go up this way. Instead continue to the left and take the 'recommended' route, it will only add about 5 minutes to your hike.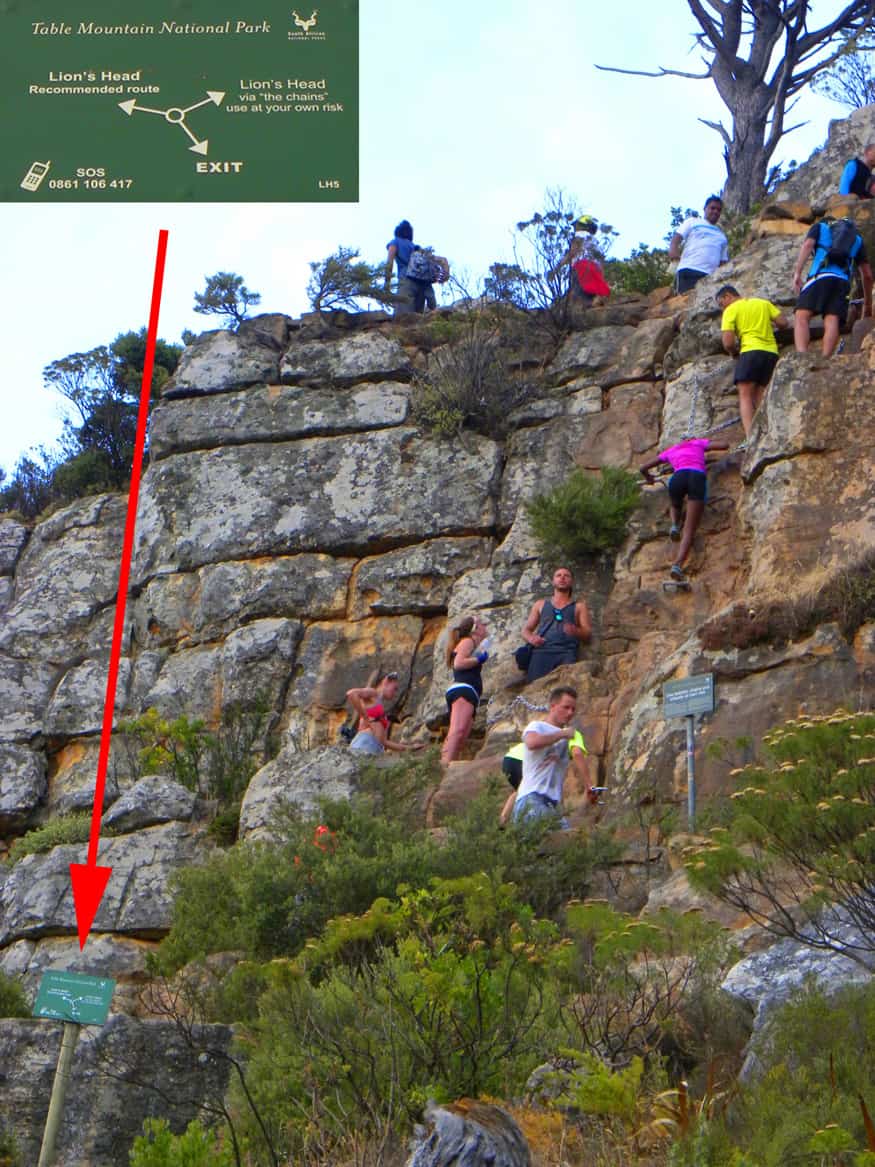 The two routes join for the last climb up what I can only describe as a backbone leading to the head. It is steep and might be a bit of a challenge if you have vertigo…but physically the climb is not demanding.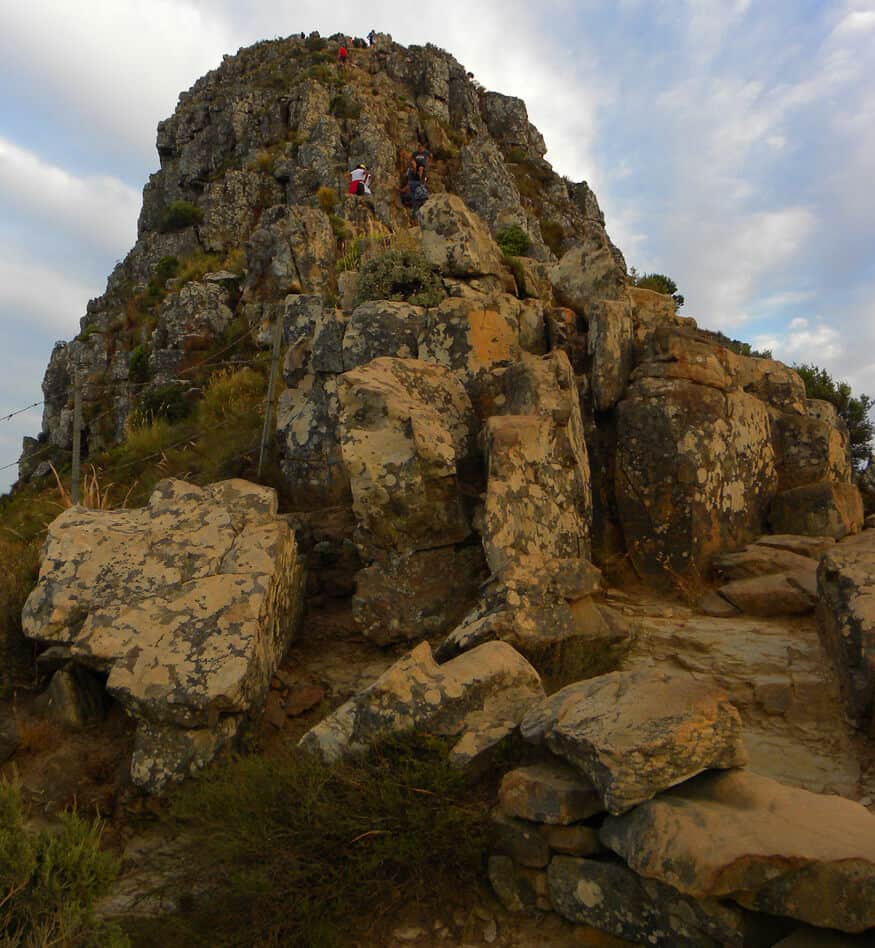 ---
---
Then you get to the top. Even at 6:30 in the morning there were a lot of people.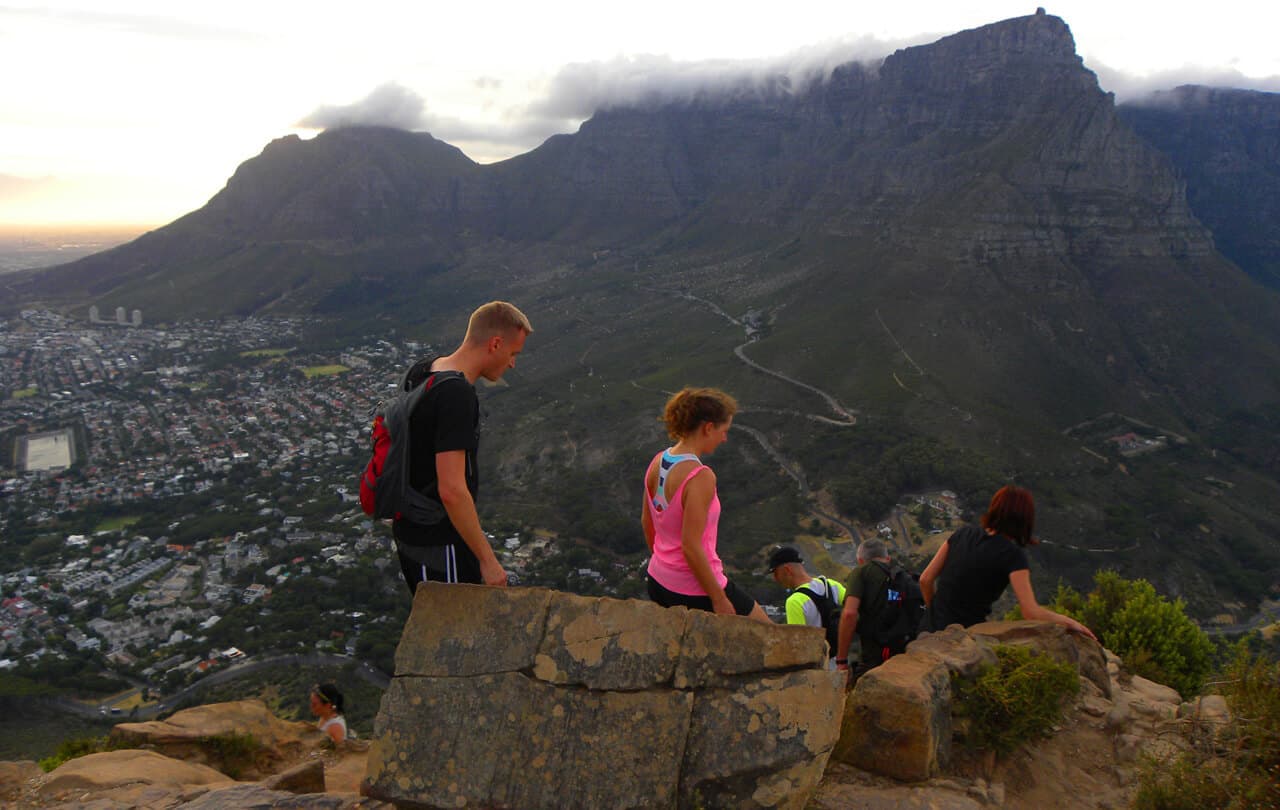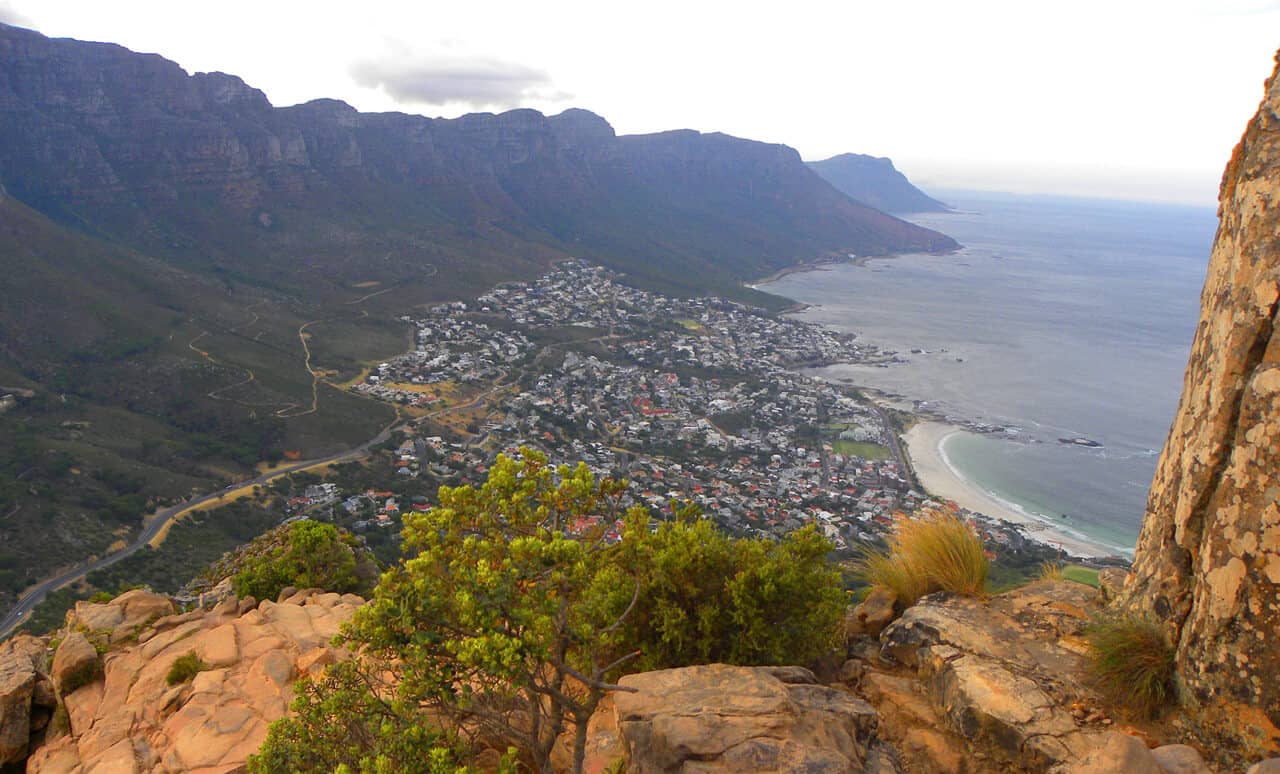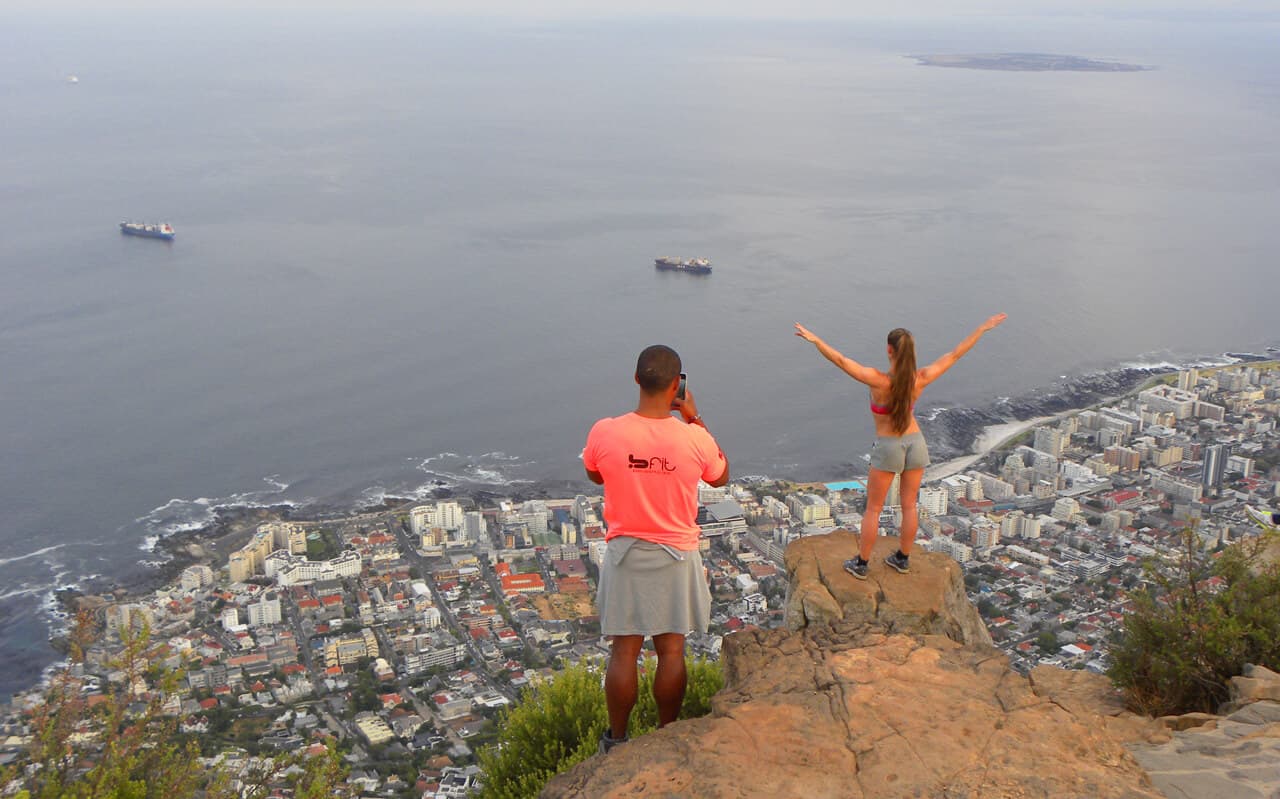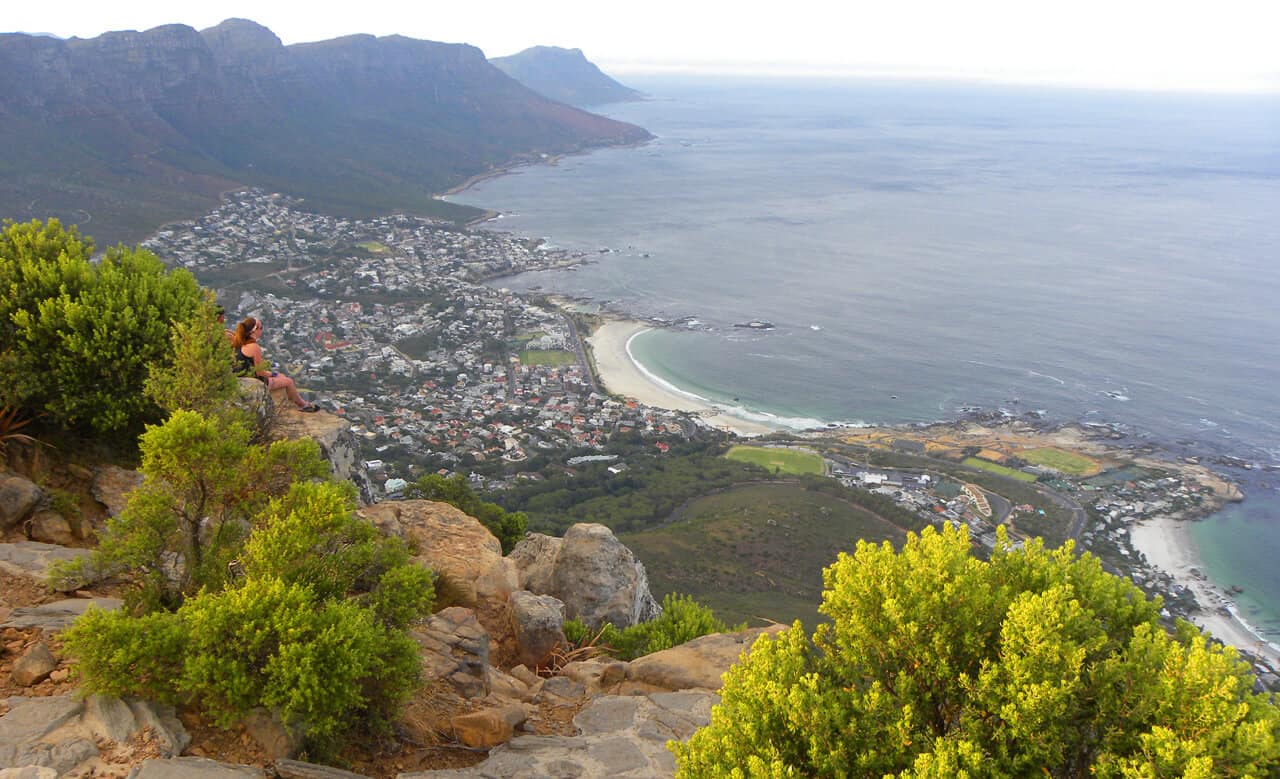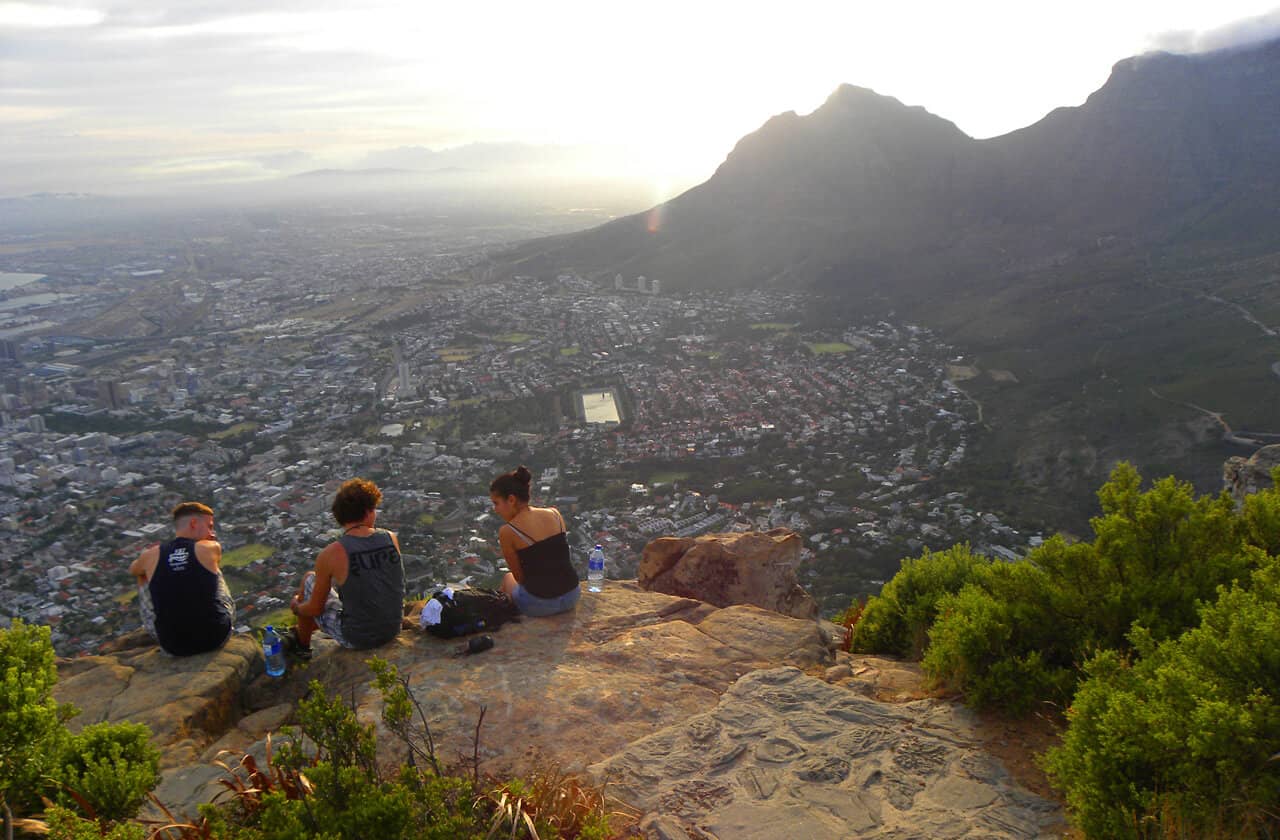 ---
---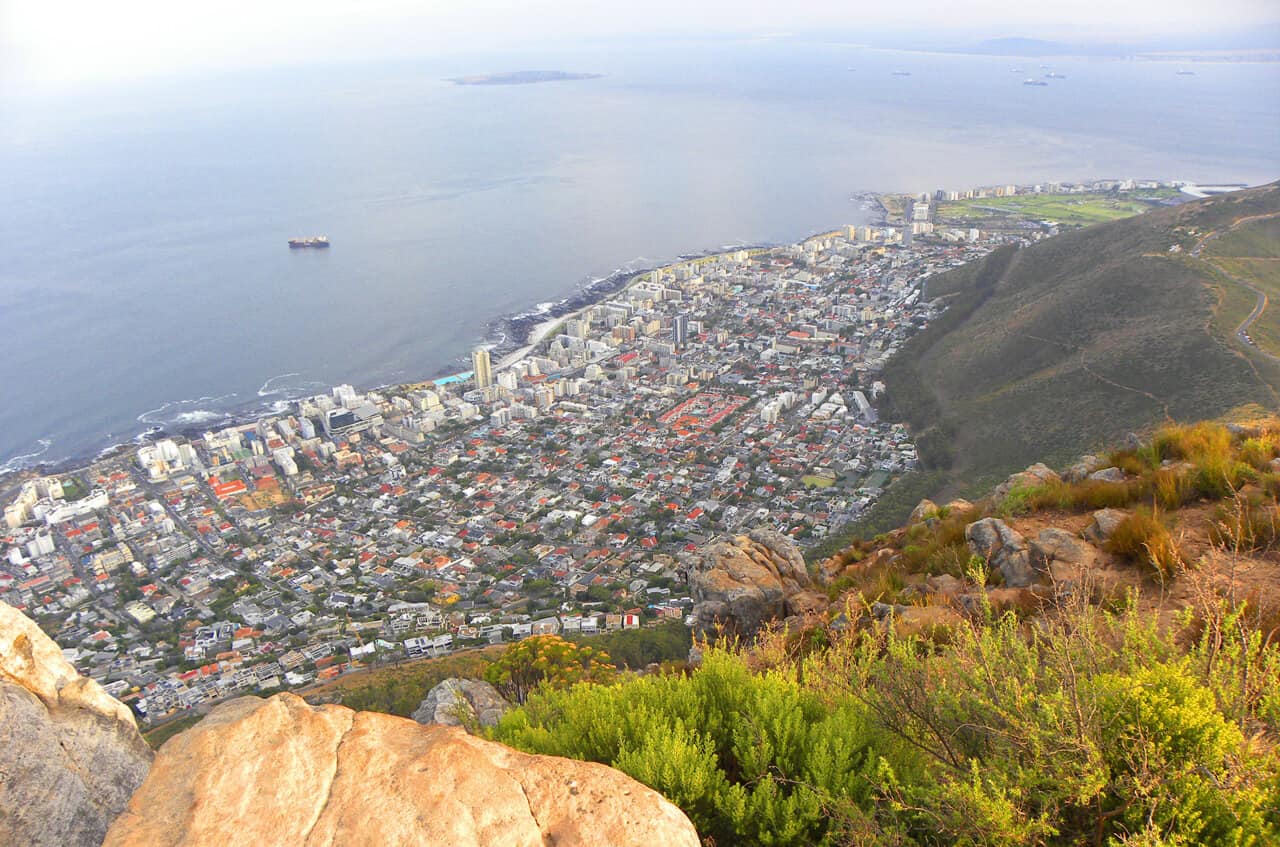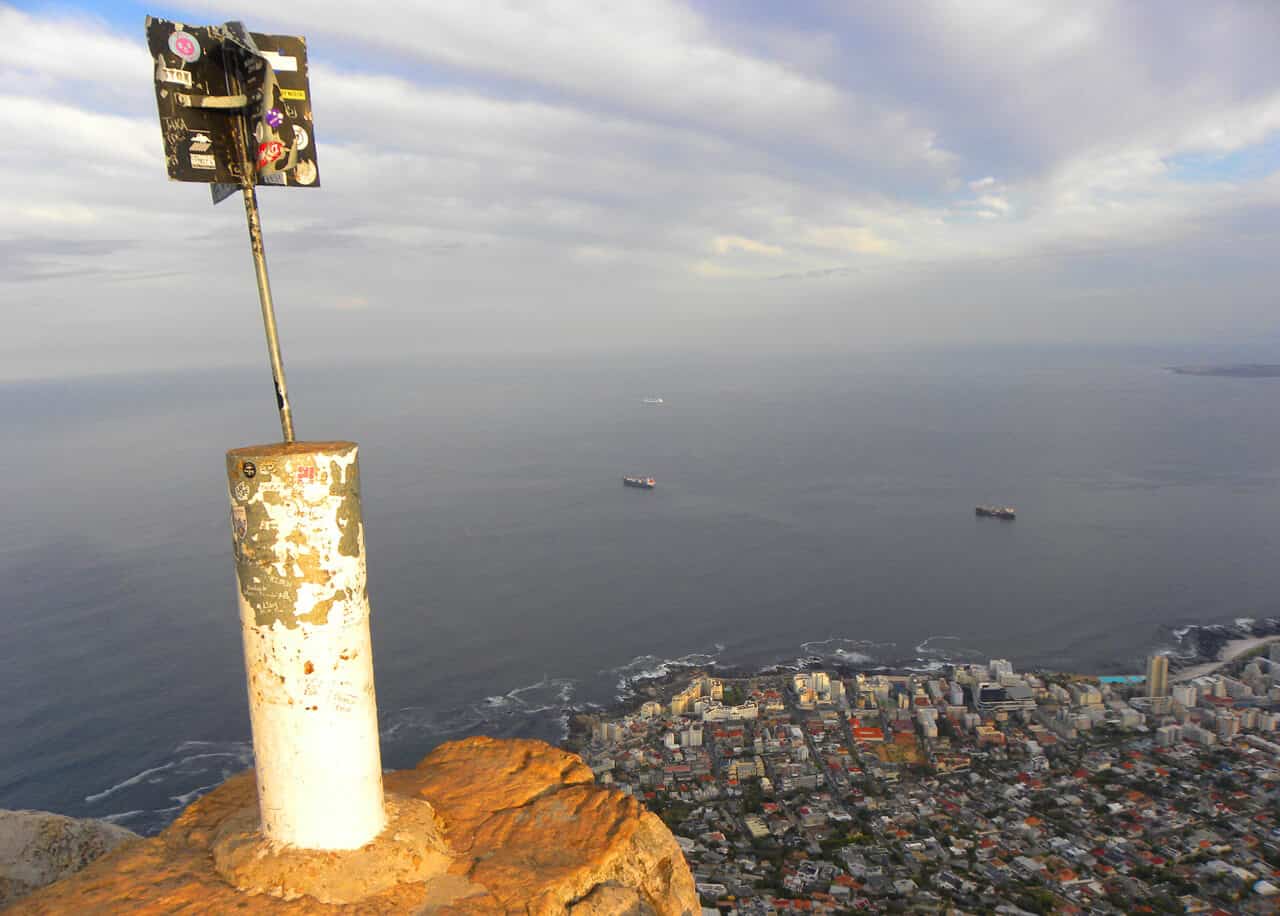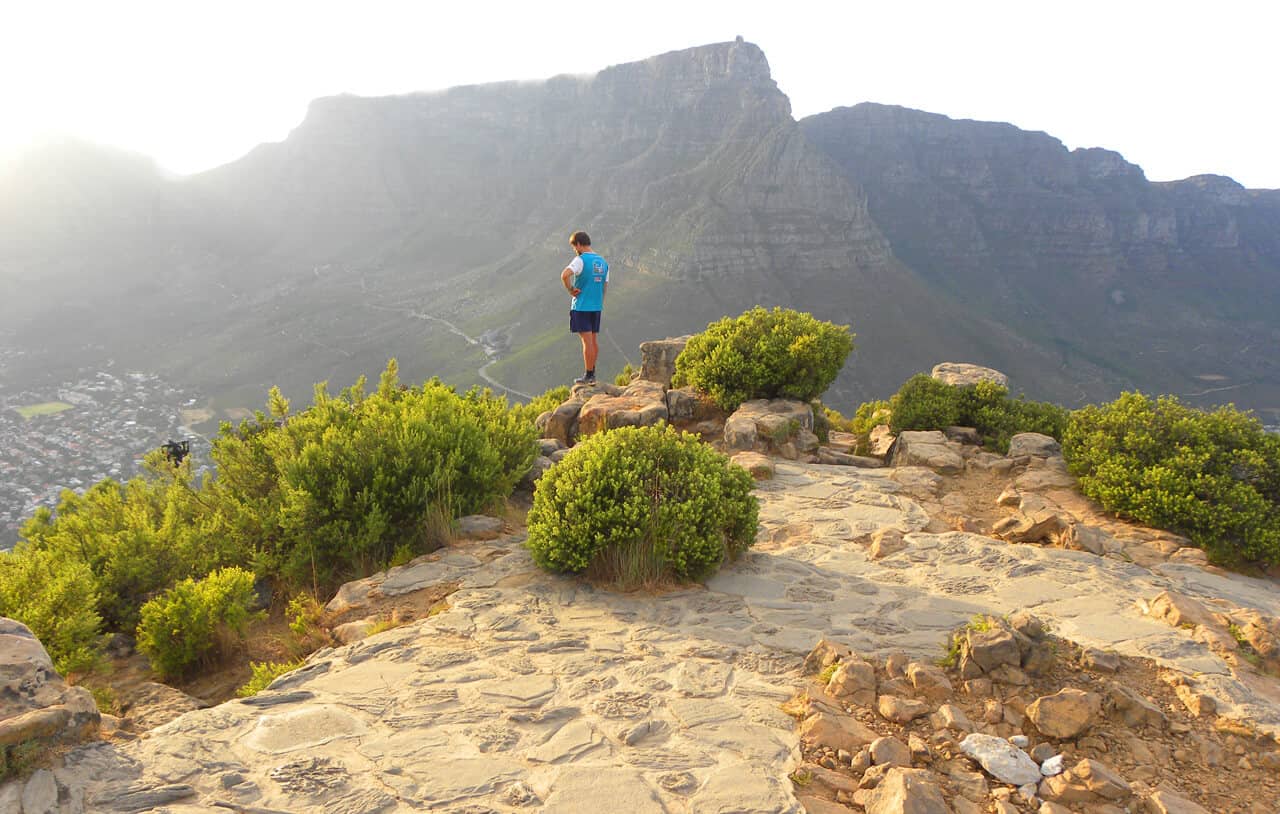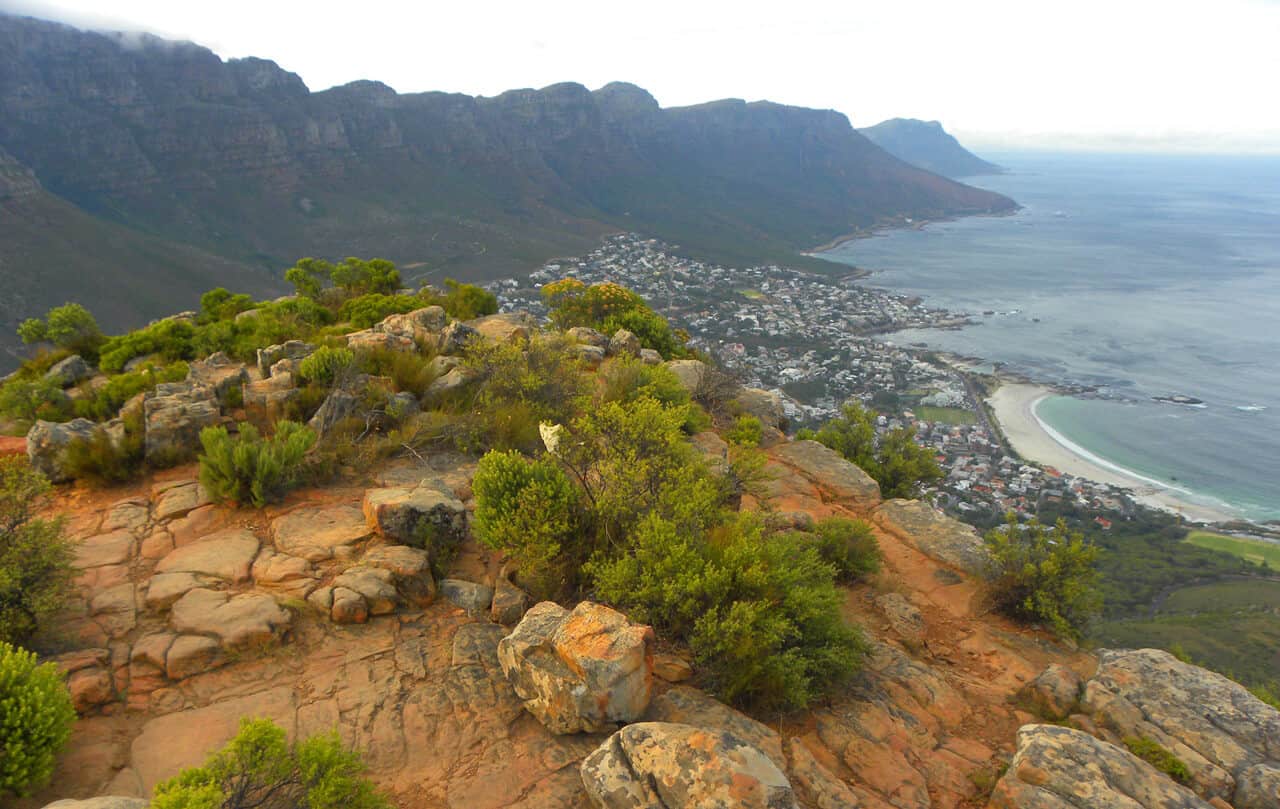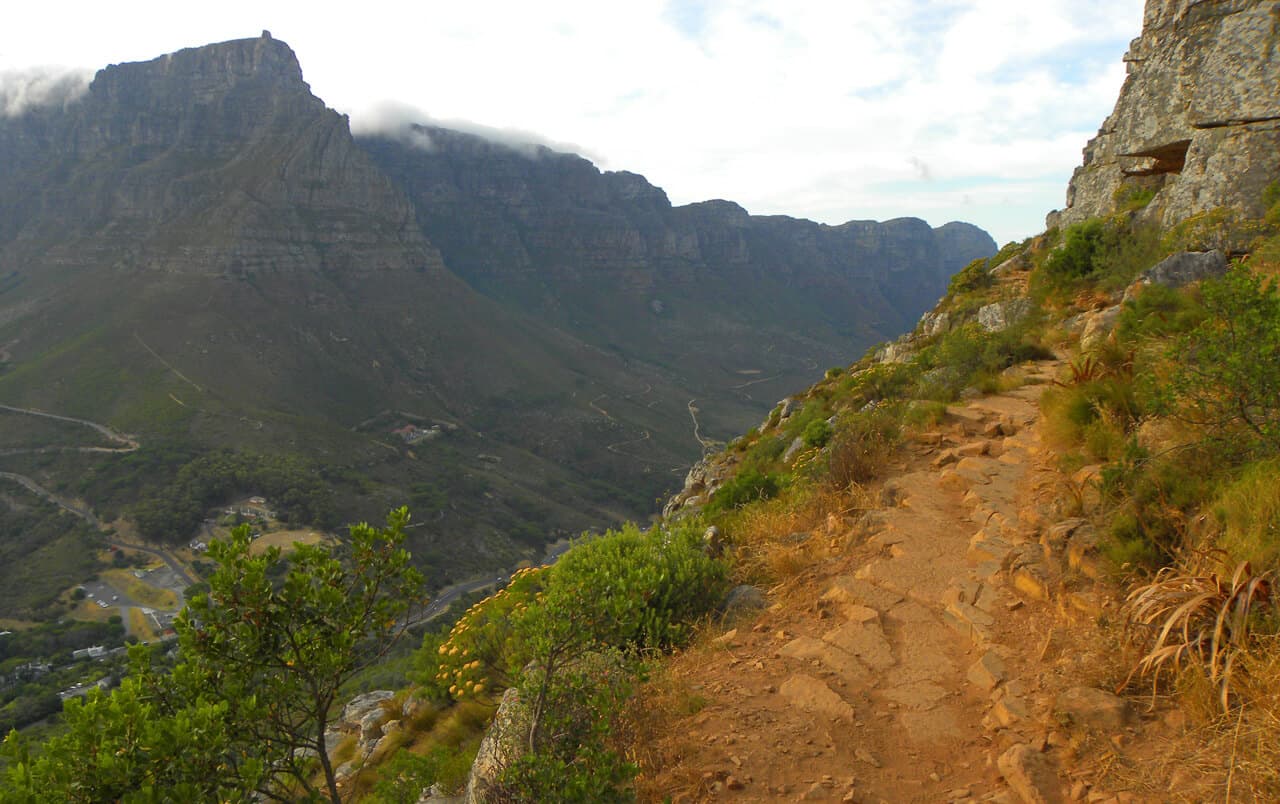 ---
---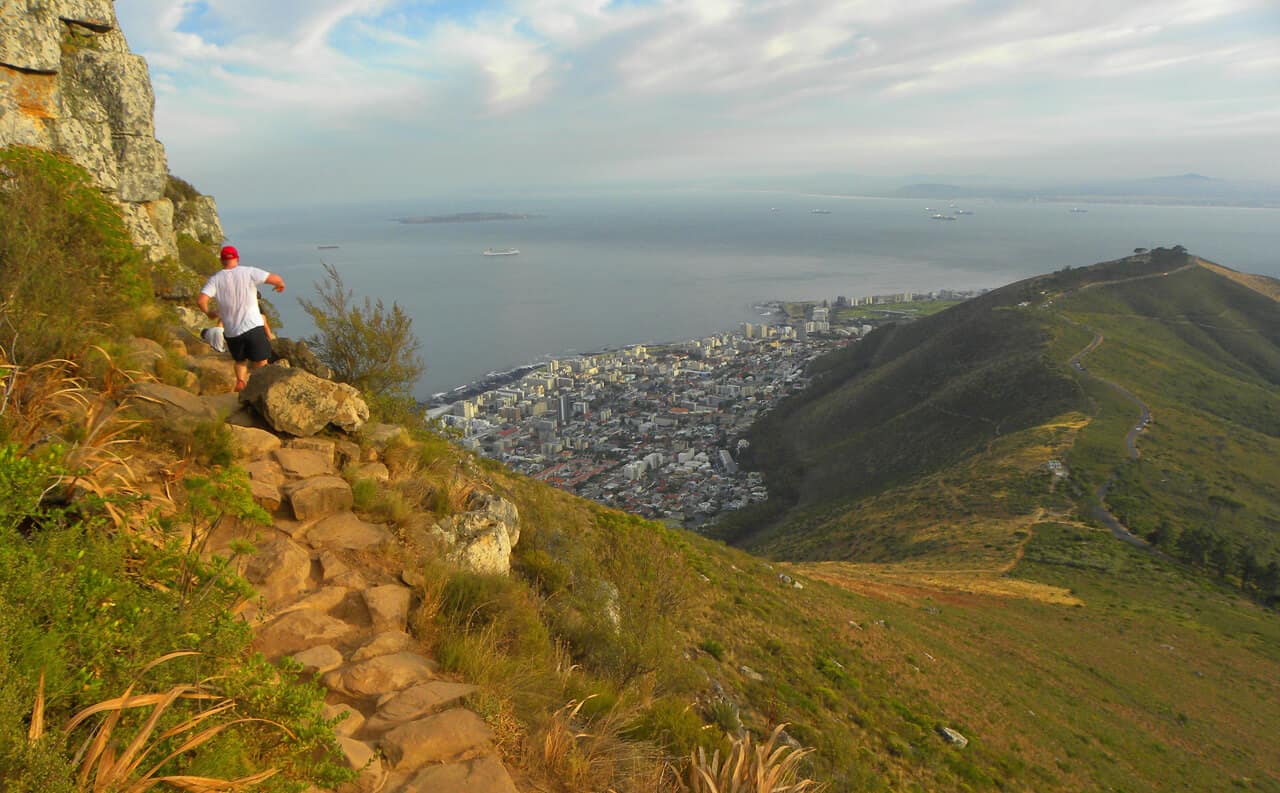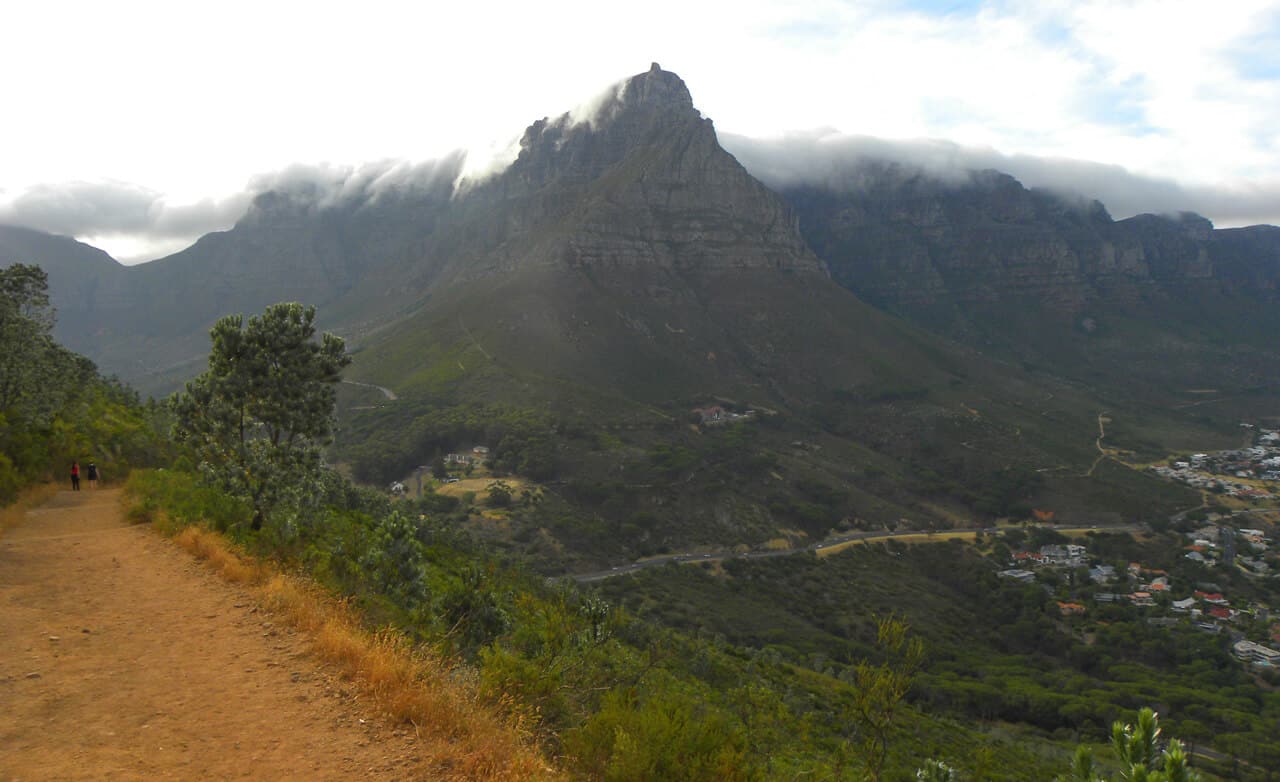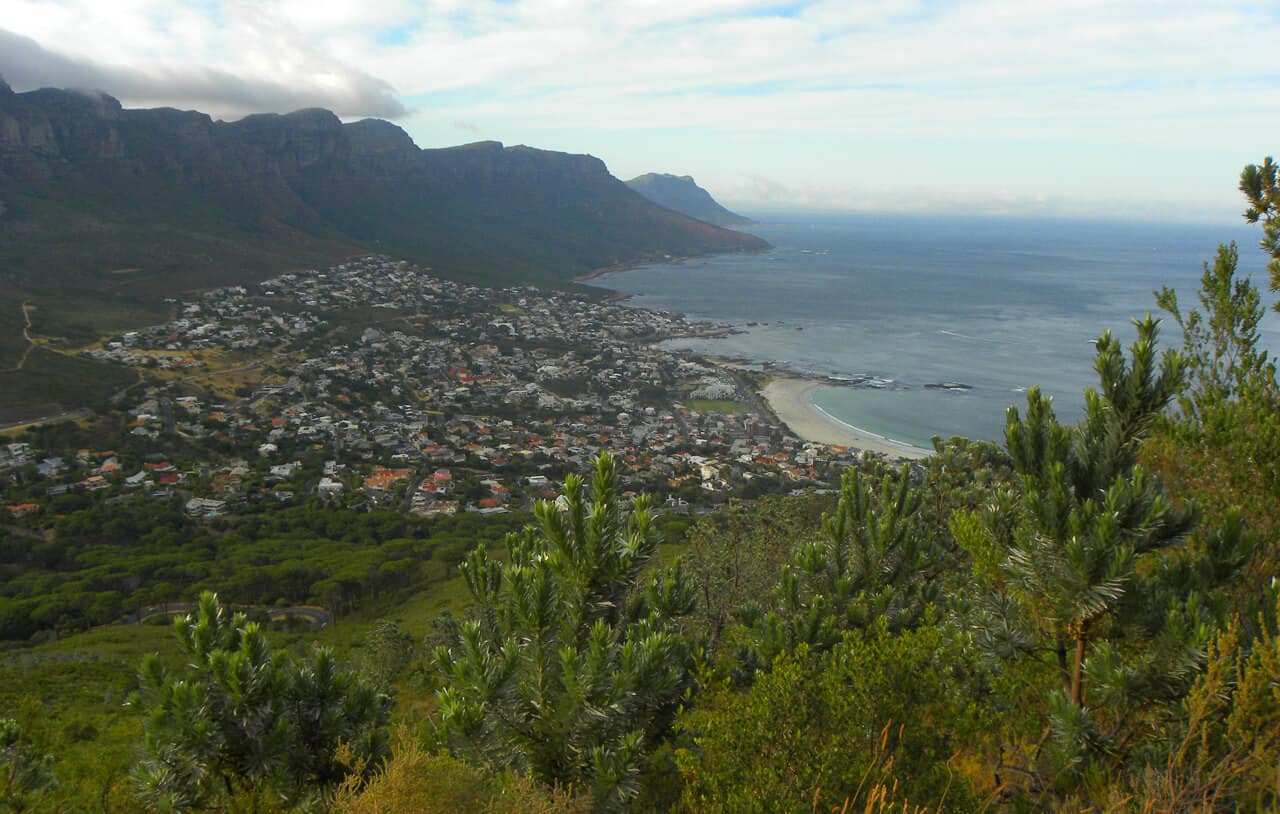 .
Top Hiking Tours to Experience in Cape Town
Note: below you'll see the Lion's Head route that you can book online. The other that I took was the India Venster hike (see the post on that here). It is also listed below. India Venster is a much more adventurous hike and, if you're courageous enough to do it, you absolutely need a guide. If you like hiking you should arrange to do both hikes while in Cape Town.
---
---
Below: Back at the Lion's Head parking lot. From here I called Uber and got back home in the city within 10 minutes. Total time up and down on the Lion's Head hike: 2 hours, including about 25 minutes up top.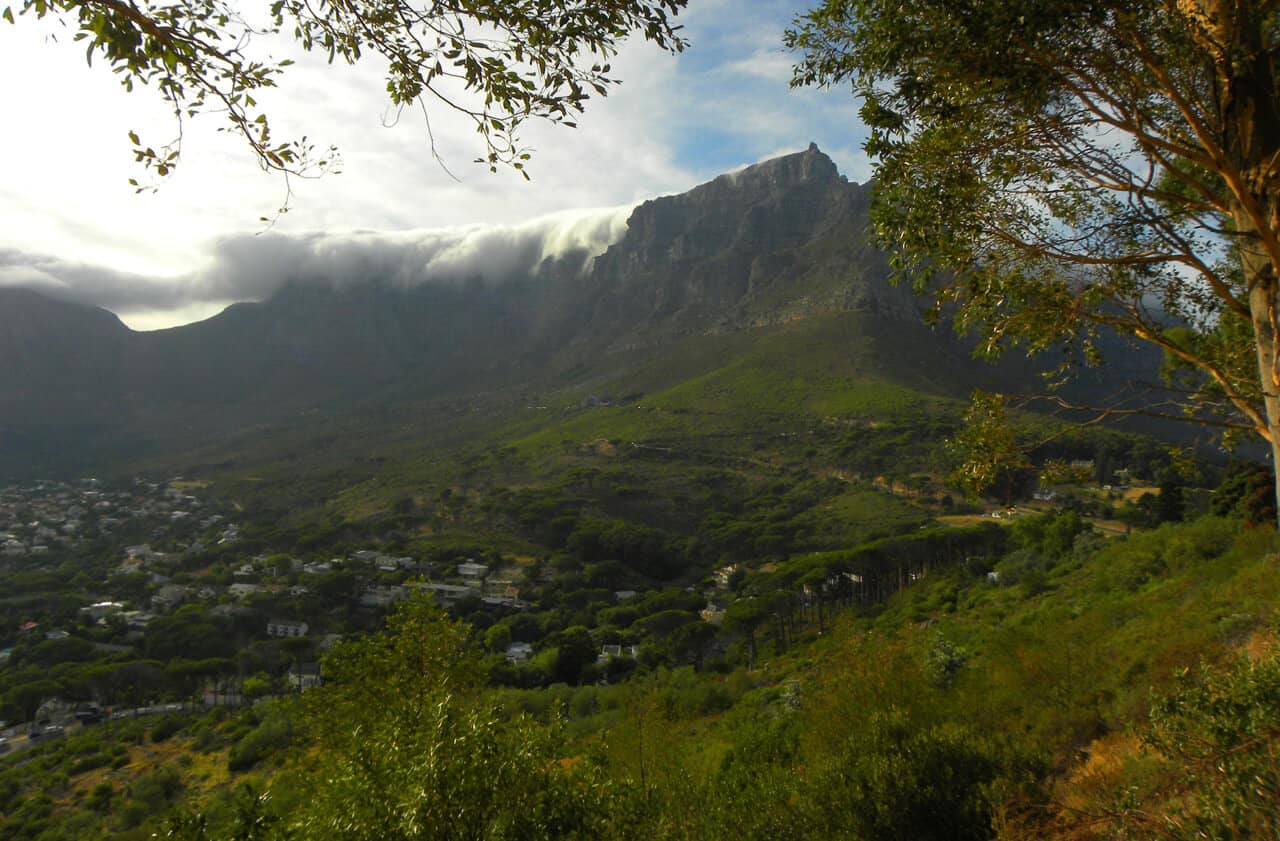 Looking for Accommodation in Cape Town? We really liked the Oranjezicht area of town (safe, trendy, and gorgeous location at the base of the mountain) and there are are some good value places there like Esperanza Guest House, Glory Guest House, and Abbey Manor Luxury Guesthouse (this is expensive. It's for a special stay). Prices in Cape Town are generally very high. If you've got BIG bucks, Camps Bay is the place to stay. 51 on Camps Bay is great value for its location. But you have to book really early. The Bay Atlantic Guest House is equally popular.
Ps. If you find our blog helpful, please consider using our links to book your flights, hotels, tours, and car rentals. Have a look at our Travel Resources page.