15 Things to Do in and around Cape Town
I get pretty excited when I talk about Cape Town. We spent 3 months there in 2016. It's the most beautiful place I've ever been.
It is South Africa's oldest city (1652) – but it is the geographical setting at the foot of Table Mountain and at the juncture of 2 oceans that makes it so spectacular. This post covers the highlights of this incredible city.


ESSENTIAL MUST DO'S:
01 | Walk through the downtown core
A promenade through the city centre, the Gardens (where the National Library, several museums as well as the Houses of Parliament are located), the Waterfront and the Castle. You should also visit the incredibly colourful Bo Kaap neighborhood (more here on Bo Kaap).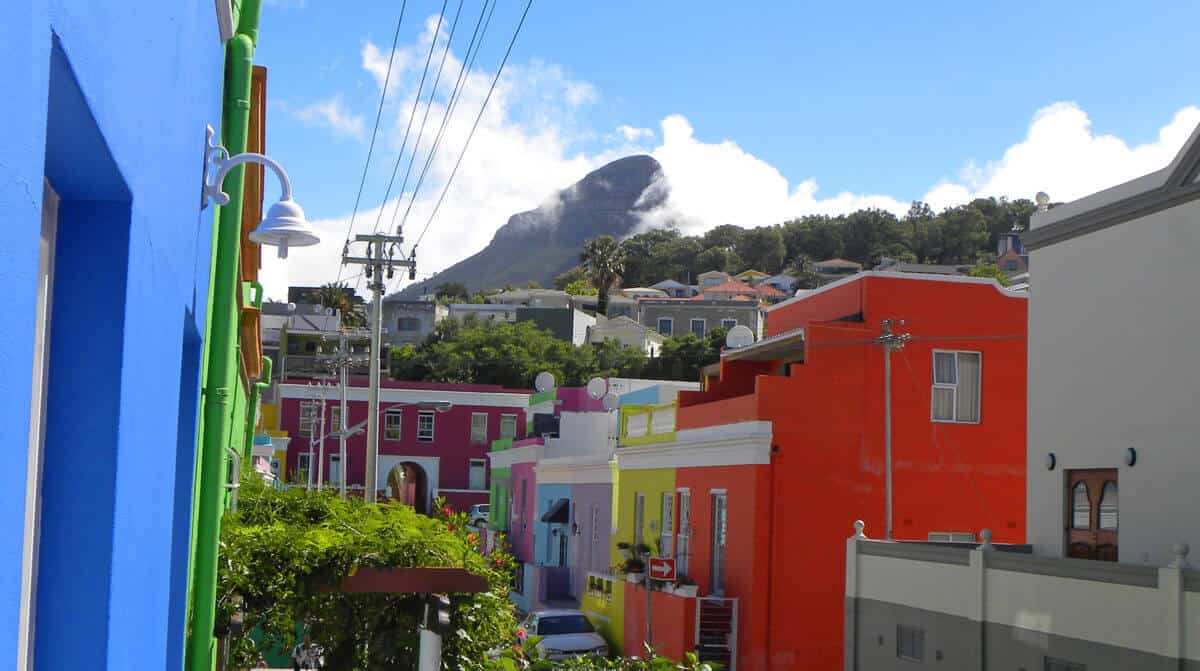 02 | Table Mountain
A cable car trip to the top of Table Mountain – and a hike once there. You can even hike down. Table Mountain National Park stretches from Signal Hill in the city to Cape Point in the south (60 odd kilometers) with numerous access points for walks at Tokai, Cecilia Forest, Constantia Nek, Rhodes Memorial and Silvermine. Be sure to bring along a map, good walking shoes and lots of water (All you need to know about going up Table Mountain).
Get the Cable Car ticket/Hop-On Hop-Off Bus combo, it'll save you a lot of time.
03 | Hop-on, hop-off bus tour
A fascinating introduction and orientation to the city is the Hop On Hop Off Bus. It has 4 routes that you can take over 2 days, including one to the vineyards of Groot Constantia. I tell everyone who wants to listen that you HAVE to take the Hop-on, Hop-off in Cape Town – it is a city perfectly suited to it and the 4 routes take you to all the major city attractions as well as to some of the highlights along the coast. Plus it's inexpensive. You can pre-buy the standard 4 routes here (it's good for 48 hours), or purchase the bus and Cable car combo here.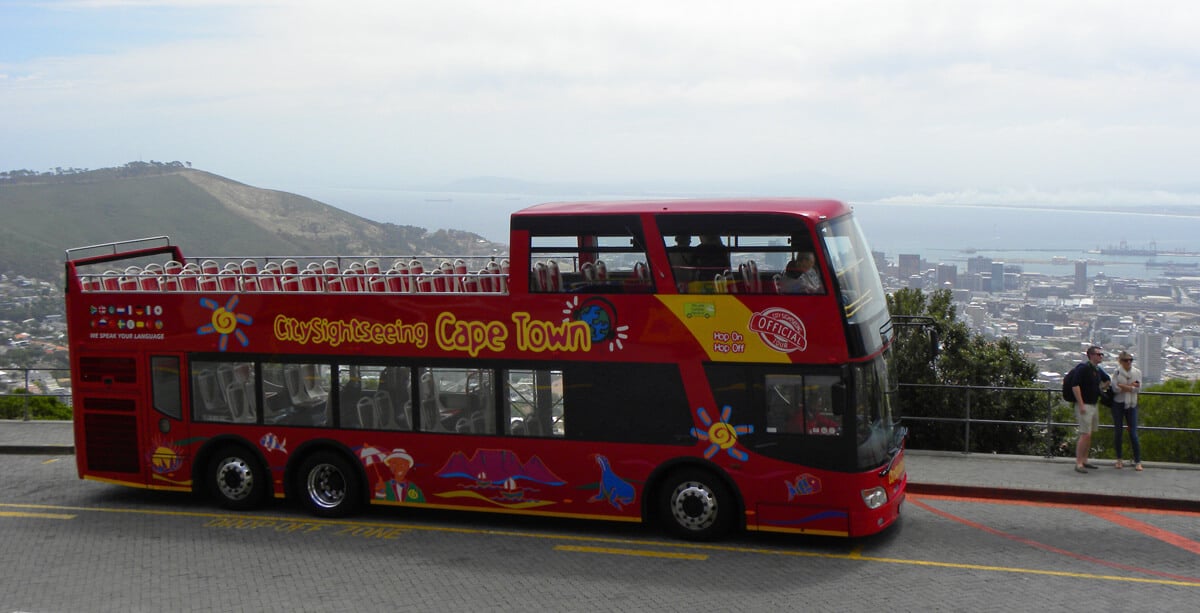 04 | Cape Point
A visit to Cape Point – leave along the False Bay coast, return along the Atlantic coast (or vise versa). All about the highlights of the Cape Peninsula. This tour takes you there. It also takes you to see the Penguins at Boulders Beach (see 13 below).



05 | Robben Island
Visit Robben Island – the notorious and infamous prison (since the late 1600s) in Table Bay. All about Visiting Robben Island.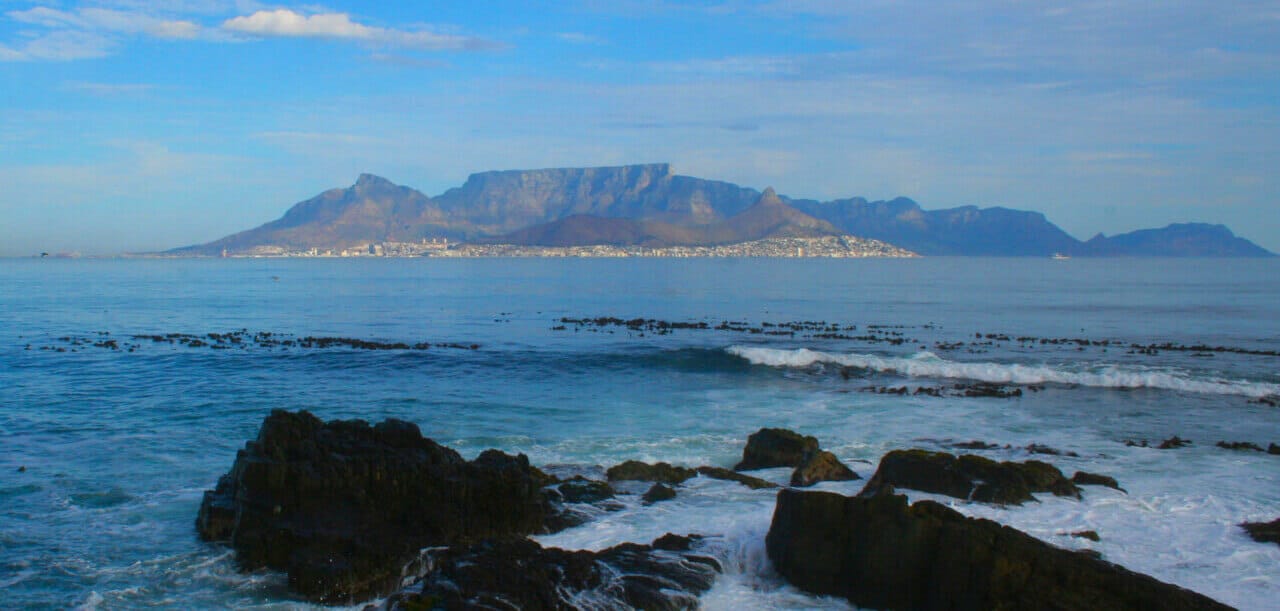 06 | The Winelands
Make sure to visit Stellenbosch, Franschoek and some of their world-famous vineyards. Great wines and food, at some of the wineries you can even stay overnight in beautiful accommodations. The Best Wineries in Stellenbosch and Franschoek.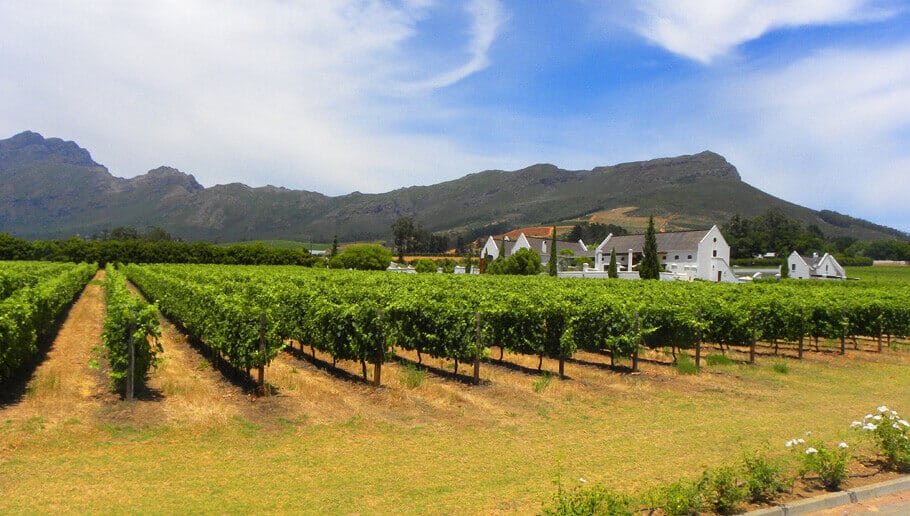 07 | Kirstenbosch Botanical Gardens
Undoubtedly one of the most beautiful botanical gardens in the world. Visiting Kirstenbosch. It's covered by the Hop-On, Hop-Off bus so it's easy to get to.
08 | The Clifton Beaches
Visit the Clifton Beaches on the cold Atlantic Ocean side. Great beaches and a beautiful coastline. More here on the entire Atlantic coastline of Cape Town.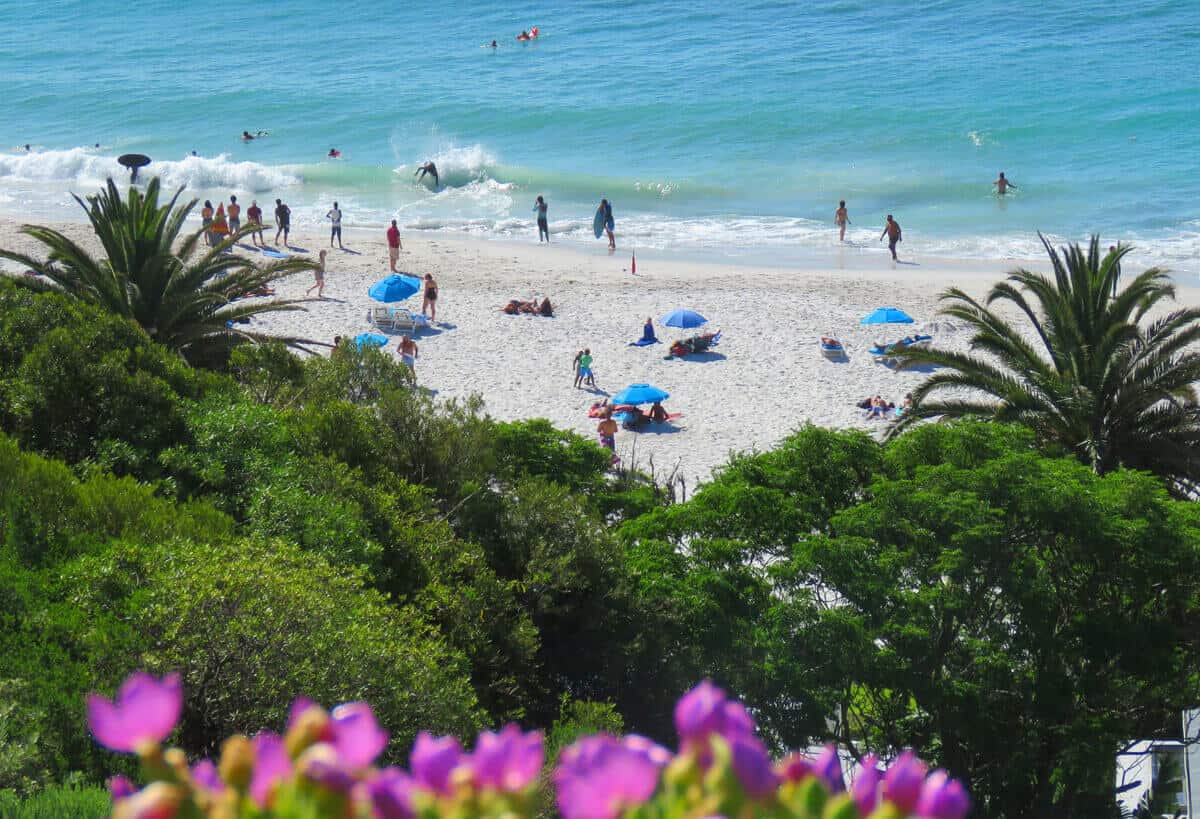 .
OFF THE BEATEN PATH SIGHTS AND (SOME EXTREME) ACTIVITIES:

09 | Hermanus and Shark diving
Take the beautiful drive through Somerset West to Gordon's Bay and along the coast the 120 kms to Hermanus – especially during the winter months when it is the Whale Capital of the world – or anytime, to dive with the sharks at nearby Gansbaai! Diving with the sharks or not, it's an easy days outing along an incredibly beautiful coastline. This is the tour to take.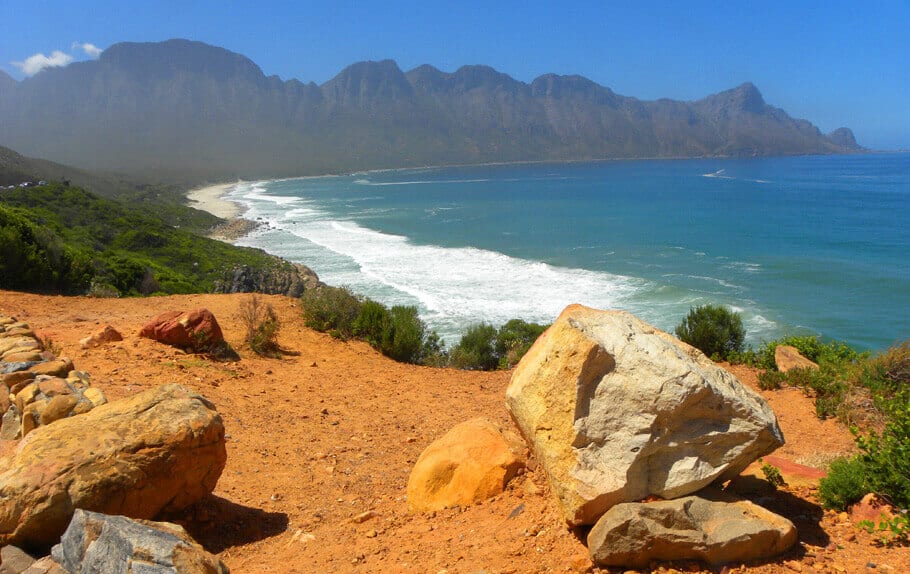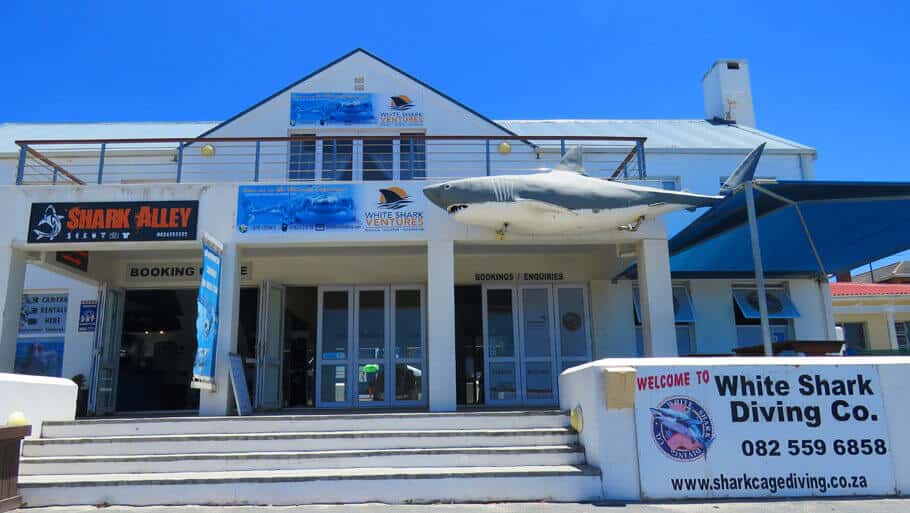 10 | Hike up Table Mountain
There are several routes of differing difficulty – or Lion's Head where the last section to the top is with the use of chains! Stupendous views and adrenalin rushes guaranteed. If a hike up Table Mountain or Lion's Head seems a bit of a chore, explore the mountain walking and contour trails – a lot easier, with still fantastic views (see detailed information on hiking Table Mountain and Lion's Head by clicking on the links). Cape Town is hiking heaven.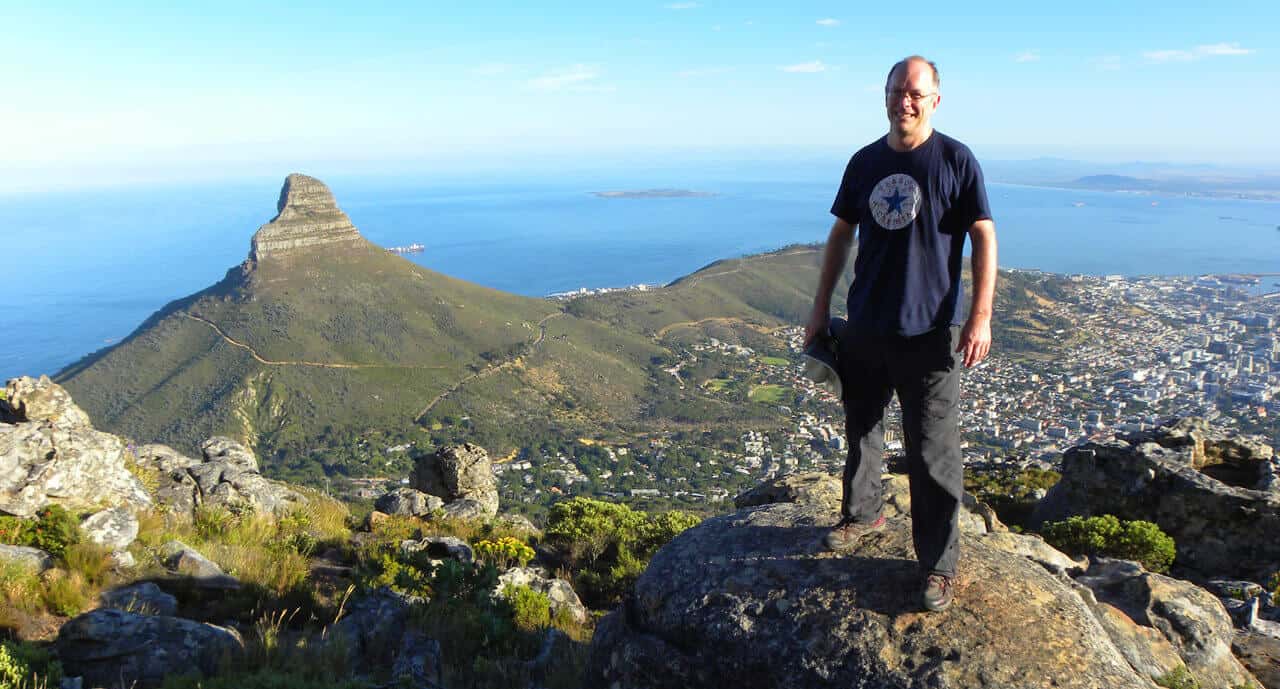 11 | Paraglide or Abseil from Table Mountain or Lion's Head
Paraglide from Lions Head – or abseil (also called rappelling) from the top of Table Mountain. Weather permitting there is a crew offering the service at both places. My Cape Town paragliding Experience.
12 | Mountain walk at Ou Kaapse Weg
For probably the most beautiful mountain walk (not hike!) drive to the top of Ou Kaapse Weg (also a great drive) above Tokai and Constantia suburbs, entering the nature reserve through the gate just beyond the view-site. The area is a wonderland of forest, fynbos, spectacular views over the entire peninsula – with caves and even waterfalls. There is a network of walks, which especially in Spring (August to October) are ablaze with indigenous flowers and bushes including the famous proteas.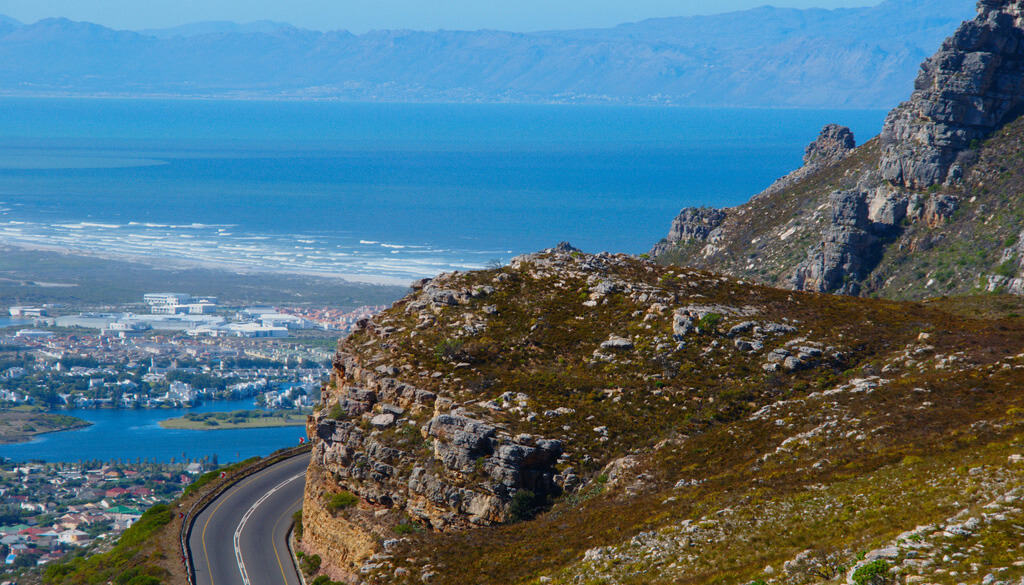 13| Simonstown and Boulders Beach
The charming end-of-the-line town and South Africa's main naval base of Simonstown is home to dozens of historical buildings, an array of cafés and hundreds of the small fluffy African Jackass penguins at Boulders Beach. Take the train to Simonstown on one of the most scenic rail trips around. As you leave the city, you are whisked through a succession of coastal suburbs, along beautiful beaches, fishing boats and even the odd whale before arriving in Simonstown. Tours of the naval base can be arranged on site and the SA Naval Museum is well worth a visit. This tour will take you to Boulders Beach as well as the Cape Point (#4 above).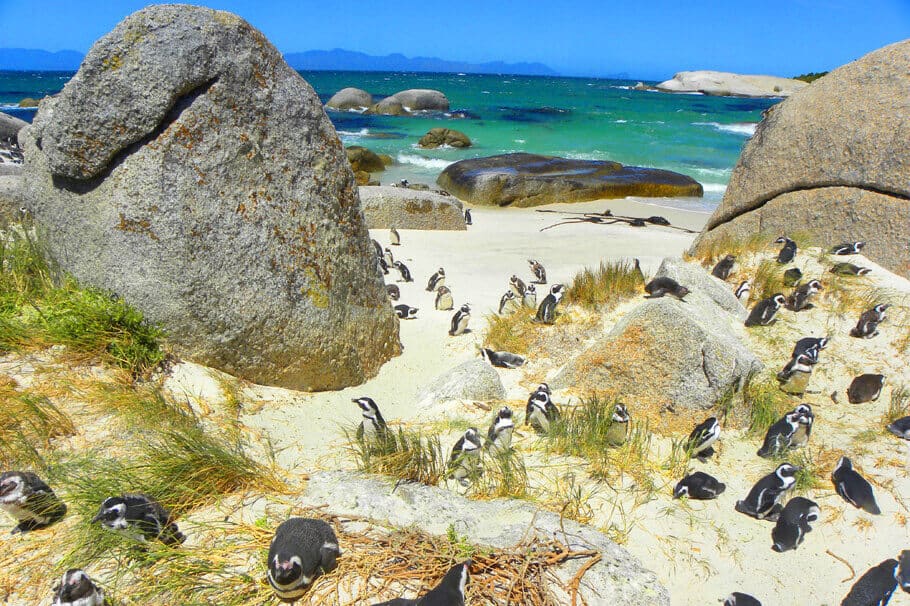 14 | Go to a concert
In the summer months take in a weekend concert at Kirstenbosch (the botanical gardens). The offerings are varied, different and superb – a wonderful and magic place to have a picnic dinner and 'sundowners' as the sun sets behind Table Mountain. Very romantic!
–
15 | Go for drinks and dinner at Camps Bay
Super cool and trendy with gorgeous views of ocean and mountains. Lots of very nice restaurants (and it's another place covered by the Hop On, Hop off bus).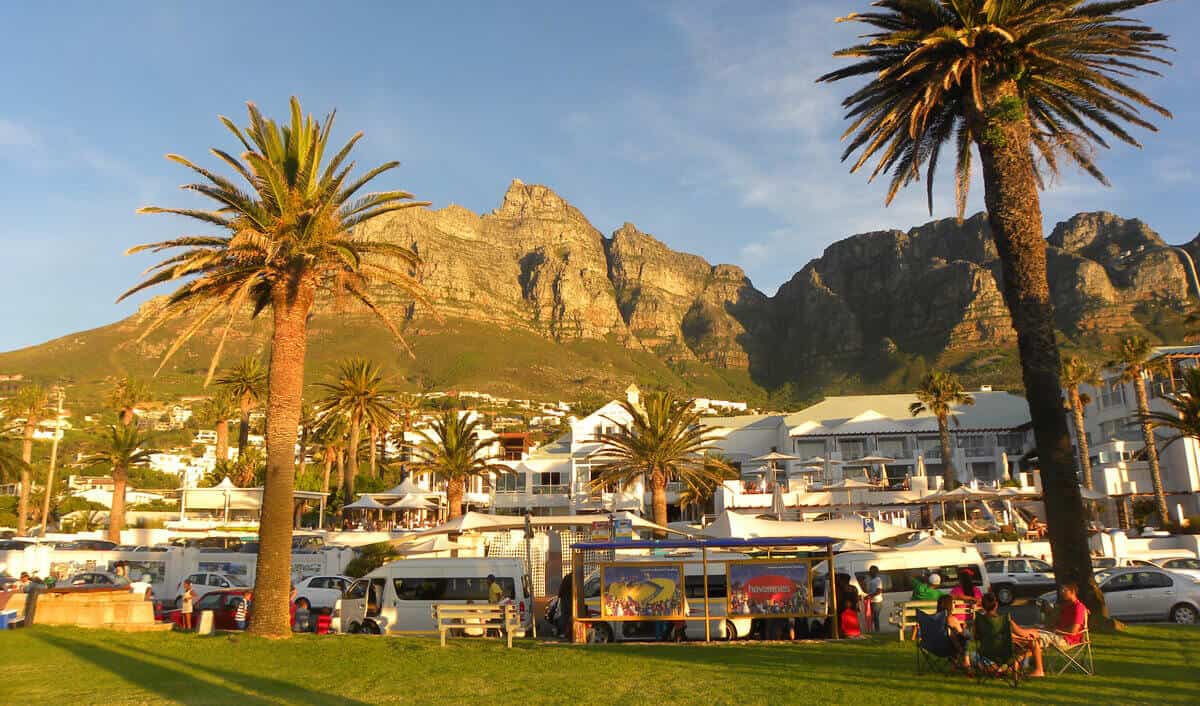 Practical Information
Accommodation. If you've got BIG bucks, Camps Bay is the place to stay. 51 on Camps Bay is great value for its location. But you have to book really early. The Bay Atlantic Guest House is equally popular. We really liked the Oranjezicht area of town (safe, trendy, and gorgeous location at the base of the mountain) and there are are some good value places there like Esperanza Guest House, Glory Guest House, and Abbey Manor Luxury Guesthouse (this is expensive. It's for a special stay). Prices in Cape Town are generally very high.
Car Rental. A car is the best way to get around South Africa. I don't drive much but I felt very comfortable driving in South Africa where the roads are good and the traffic sparse (outside of the major cities). We use Rentalcars.com, they dig up the best prices from all the car rental companies.
Hop-On Hop-Off Bus from Cape Town to Johannesburg. If you don't want to drive. the famous Bazbus can get you anywhere in South Africa. This ticket is good for a year and lets you get on or off the bus anywhere between Cape Town and Johannesburg. There's a bus every day in each direction and the bus stops in over 40 cities and towns along the way. The best and cheapest no-worry way of getting around.
Flying in. Most people will arrive at Cape Town International Airport (airport code: CPT)
Below: We use CheapOair to book our flights

.
Have you been to Cape Town? Please tell me about your experiences. I would love to hear what you think about this beautiful city!
Ps. If you find our blog helpful, please consider using our links to book your flights, hotels, tours, and car rentals. Have a look at our Travel Resources page.