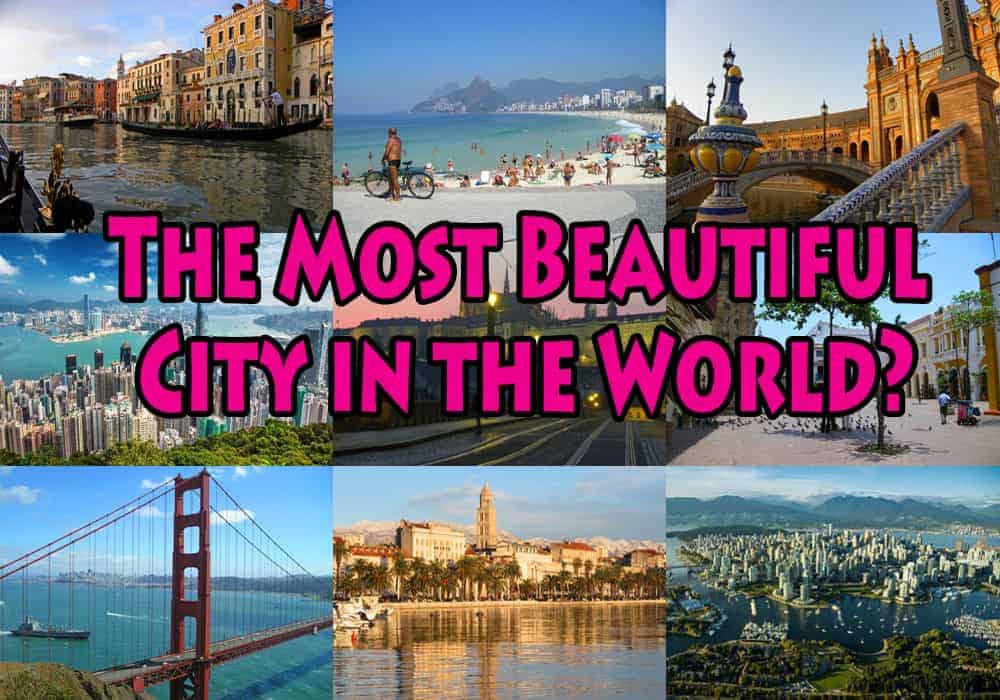 What's the most beautiful city in the world? You'll find a lot of lists on the internet and most just dig up the usual suspects. See this post by Rough Guide summing up the most beautiful cities according to their readers.
Another question. How do you judge beauty? There are cities that are geographically beautiful and others that are historically beautiful. So the 'most beautiful city title' may depend on what you're looking for.
This post covers our candidates for the most beautiful city in the world. I cover 14 of them. They're all cities we've visited and loved (with one notable exception). And while many are found on other lists, you'll see some unique picks as well. At the bottom of this post you'll find my vote for the most beautiful city in the world.
Have an opinion on the ones we feature? Or have a favorite we haven't covered? Let us know in the comments section.
Geographically Beautiful Cities
I have a weakness for cities with incredible geography. All the cities I list below are attractive cities with oceans or seas, mountains, and amazing views.
In no particular order:
San Francisco, USA
We came here a few years back for one of Lissette's business conventions. San Francisco is a pretty, hilly city with the iconic symbols that has made it famous (trams, the Golden Gate bridge, Lombard Street and Fisherman's Wharf) but the highlight is the geography. I rented a bike and spent 3 days riding around the city, exploring Golden Gate park, Presidio park, and Land's End. I lay on Ocean Beach and rode the bike across the Golden Gate to Sausalito. I fell in love with San Francisco.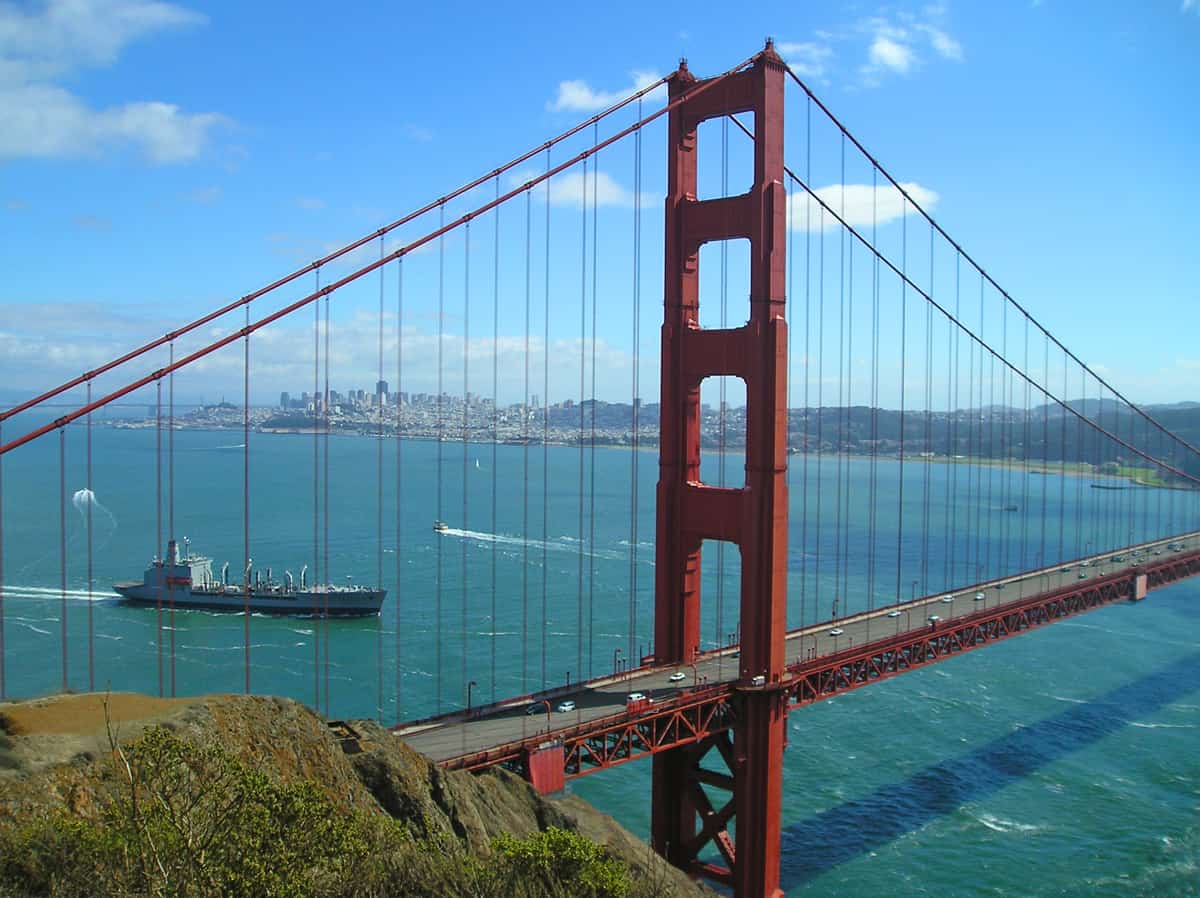 San Francisco is definitely one of the world's most beautiful cities.
More: 3 Days in San Francisco
Cape Town, South Africa
A city with incredible geography: Table Mountain, Lion's head, the 12 Apostles, and a location where two oceans meet. Cape Town is lush and exotic and has incredible hiking and beautiful beaches within minutes of downtown.

We spent 3 months in Cape Town and – being a lover of nature – I fell in love with Cape Town more than any other place I've been. It's definitely on my shortlist as one of the most beautiful cities in the world.
More: 15 Things to Do in and around Cape Town
---
---
Hong Kong, China
Hong Kong smacked me in the face by its impressiveness. It's a huge city with some of the most amazing geography of any place in the world; a mix of mountains and ocean with incredible viewpoints, beautiful city parks, and the world's most spellbinding harbour. Tall skyscrapers dominate the skyline but there are also lots of parks including an aviary, botanical gardens and a zoo right in the city center. Above it all, you can hike around Victoria Peak and have stunning views in every direction.

More: Seeing the Best of Hong Kong
Vancouver, Canada
I'm from Montreal which is an attractive city. But Vancouver is easily the most beautiful city in Canada and among the most beautiful in the world.

Vancouver has a spectacular natural setting with water on one side and snow-covered mountains on the other. Some say you can ski in the morning and go to the beach in the afternoon in Vancouver. That's a bit of an exaggeration but it highlights how close to nature the city is. Stanley Park is Canada's most beautiful urban park where you can hike, bike, or spend the day at the beach.
---
---
Rio de Janeiro, Brazil
I didn't like Rio. Not one bit. I can say that and still say that the city is one of the most geographically beautiful cities in the world. Whether on Sugar Loaf, Corcovado, or hiking in Tijuca National Park, you'll always have stunning views of hills, beach, ocean and islands.
Split, Croatia
I'm sure people get sick of me mentioning Split. But we lived there for a year and never failed to be impressed by the natural beauty of Split: the sea, the mountains, Marjan park and its beaches. Add to that an incredible old town.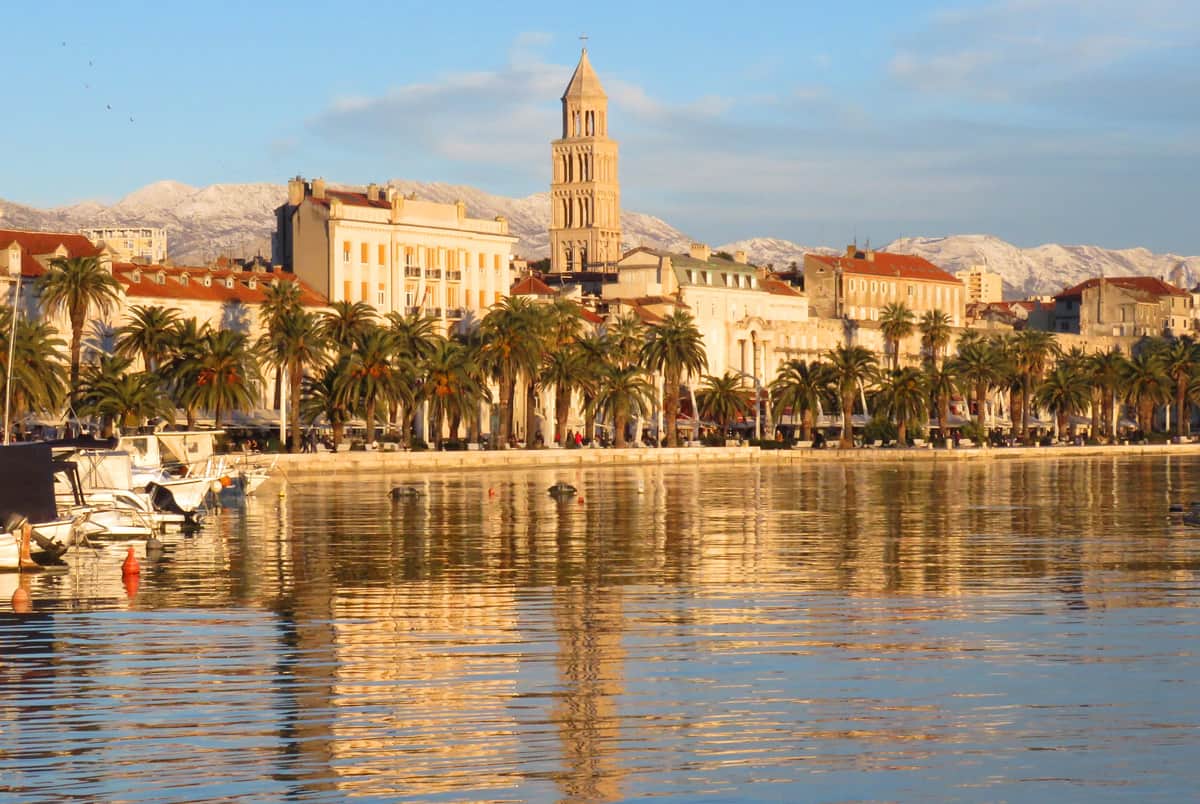 We think Split deserves to be on this list.
More: Guide to Split
Historically beautiful Cities
This section focuses on cities made beautiful by their historic centers and sights.
Florence, Italy
An incredibly gorgeous city of squares, churches and towers highlighted by the Cattedrale di Santa Maria del Fiore (known as the "Duomo"), the Ponte Vecchio and some of the world's most famous museums (the Uffizi and the Academia).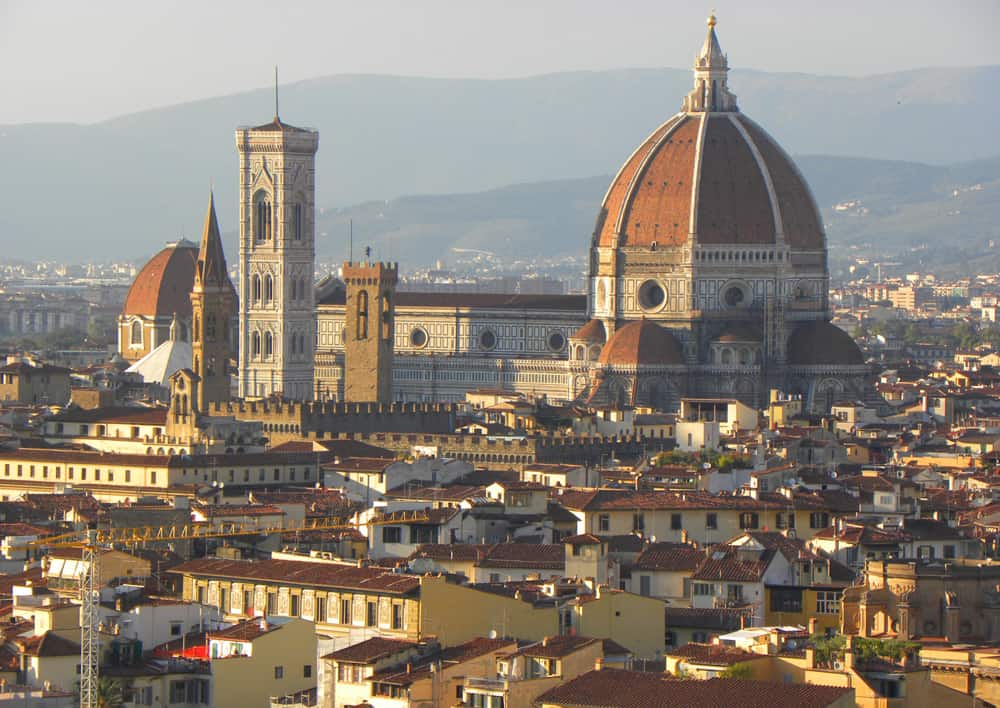 Florence is a living museum as well as a very attractive city. Make sure to go to the Piazza Michelangelo for great views.
More: 3 Days in Florence



Seville, Spain
Spain's most beautiful city, Seville is gorgeous and is everything you imagine when thinking of Spain: tropical gardens, wonderful palaces, a colossal cathedral, and the famous Real Alcazar (the residence of the Caliphs of Andalusia in Moorish times). That's the tip of the iceberg, there's lots more to see in Seville.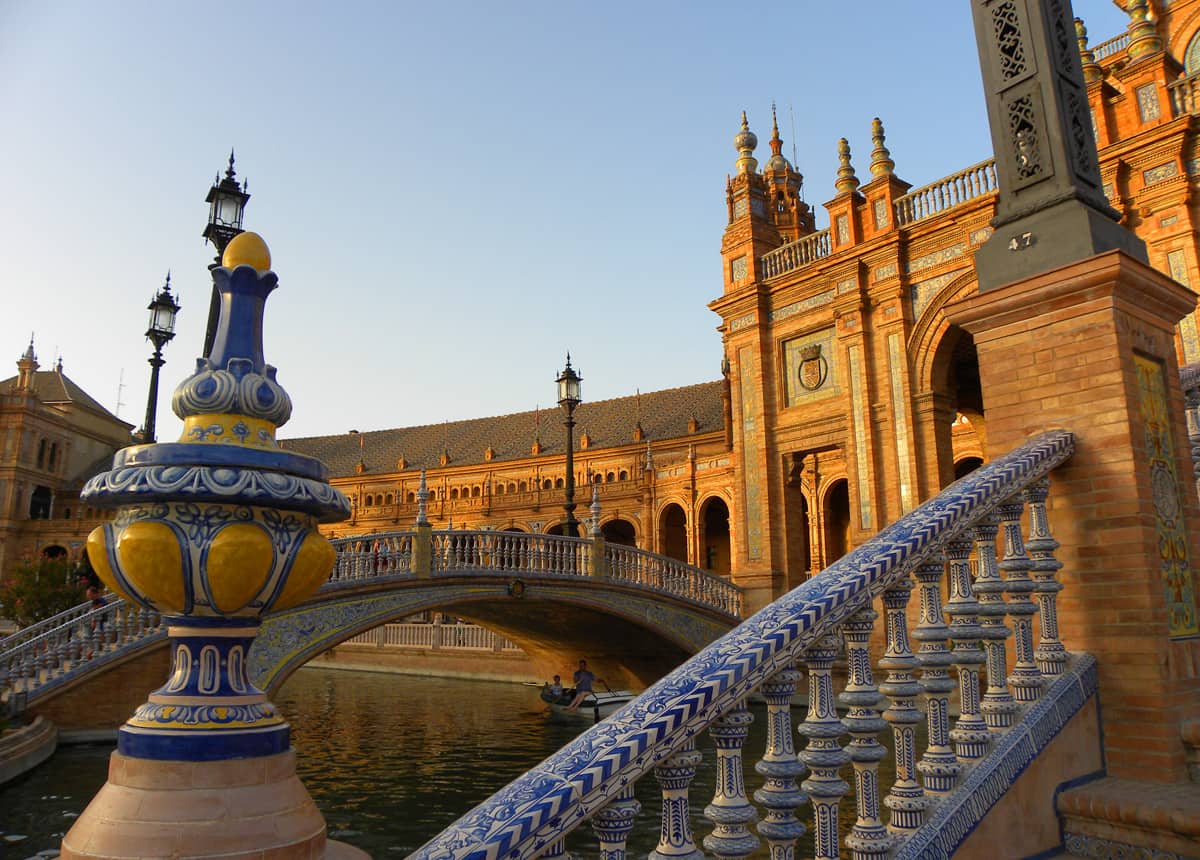 ---
---
Budapest, Hungary
Budapest has lots of historical sites of interest as well as a majestic location on the Danube river. It has the largest parliament building in the world, a castle district overlooking the city, the famous chain bridge, many huge squares…The city is also famous for its hot thermal baths, many built during the time of the Ottomans. A very impressive and beautiful city.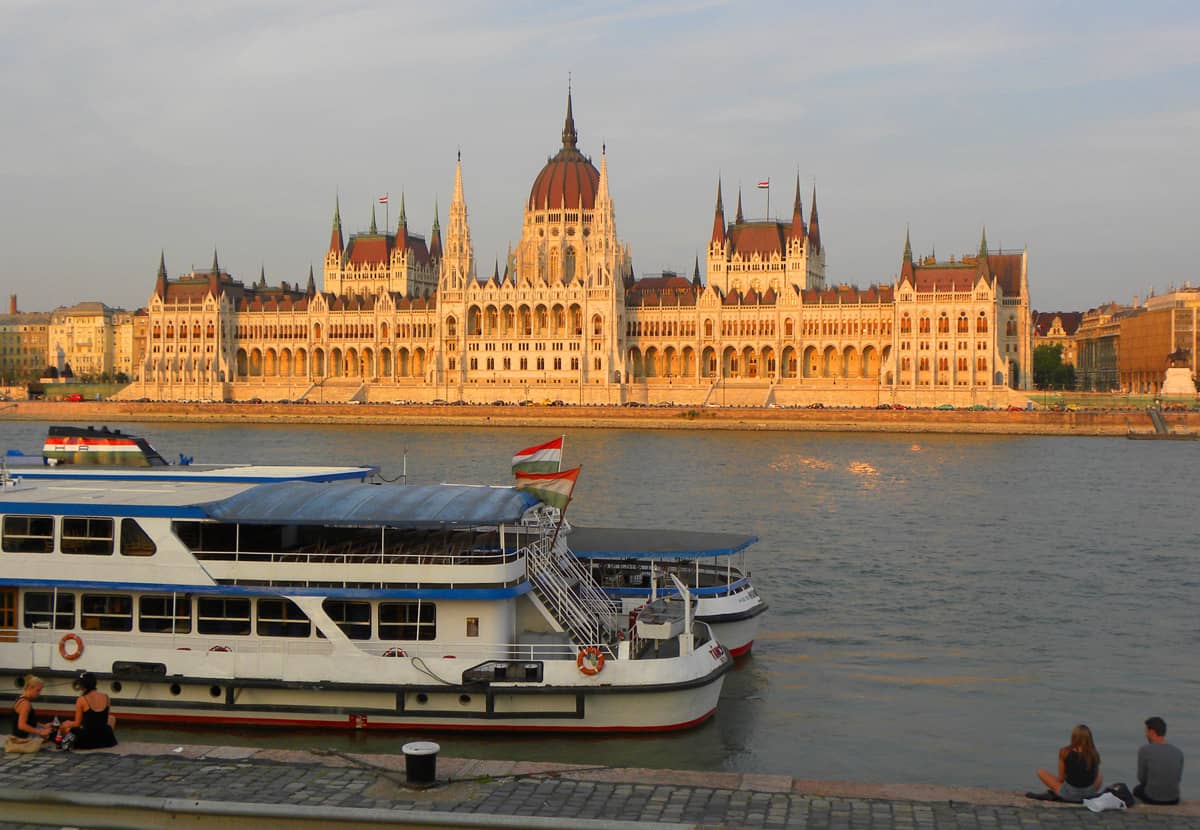 More: What to See and Do in Budapest (and what to skip)
Rome, Italy
Rome is not beautiful the way Florence is. Rome's is a gritty and imposing beauty thrust upon you by highlights so impressive that they'll take your breath away. The Colosseum, the Roman Forum, the Pantheon, Trevi Fountain, the Spanish Steps, Castel Sant'Angelo, the Vatican…An incredible city.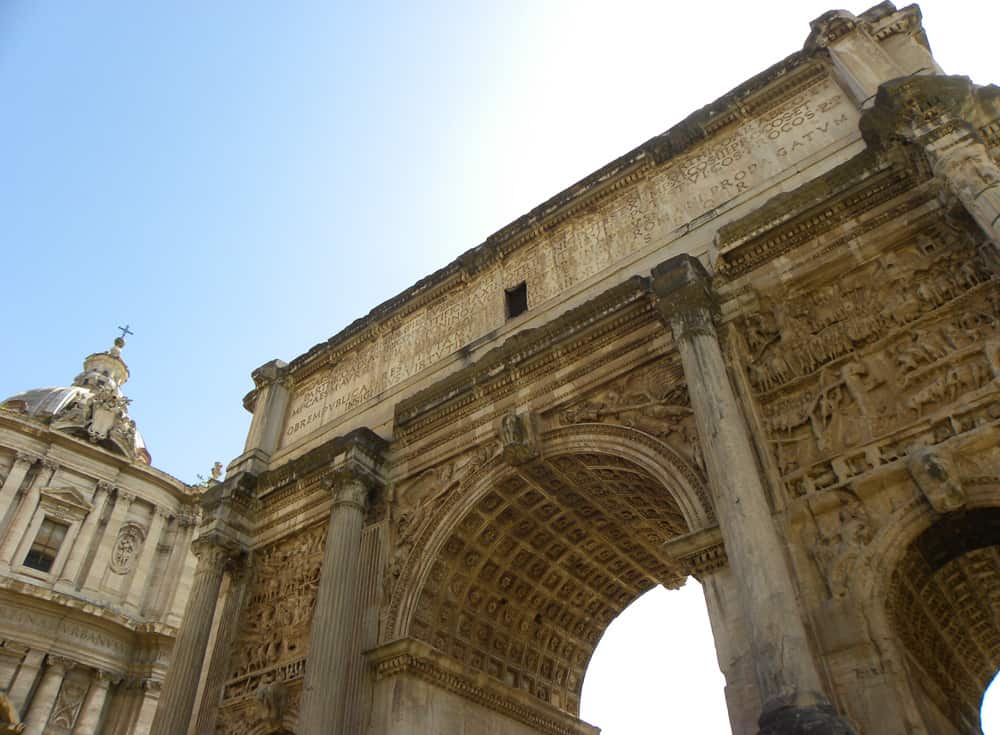 More: Forget everything you've read because Rome is Incredible
---
---
Prague, Czech Republic
Prague is the place we started our full-time travels in 2014. Since then we've been back 5 times, spending a total of 7 months in the city.

Prague can be quite touristy. Most people stick to the old town, cross the Charles bridge, and make their way up to the castle. But there is so much more in Prague. It's a city that always amazes us.
More: 3 Days in Prague.
Cartagena, Colombia
Cartagena is the most beautiful colonial city I've visited anywhere (I've been there twice). It's a colourful, romantic city of fortress walls, churches, plazas, and wonderful courtyards hidden behind old, wooden doors. There is great architecture everywhere. Lots of nice little cafes, shaded parks with fountains to sit in, and great restaurants hidden in impressive colonial buildings.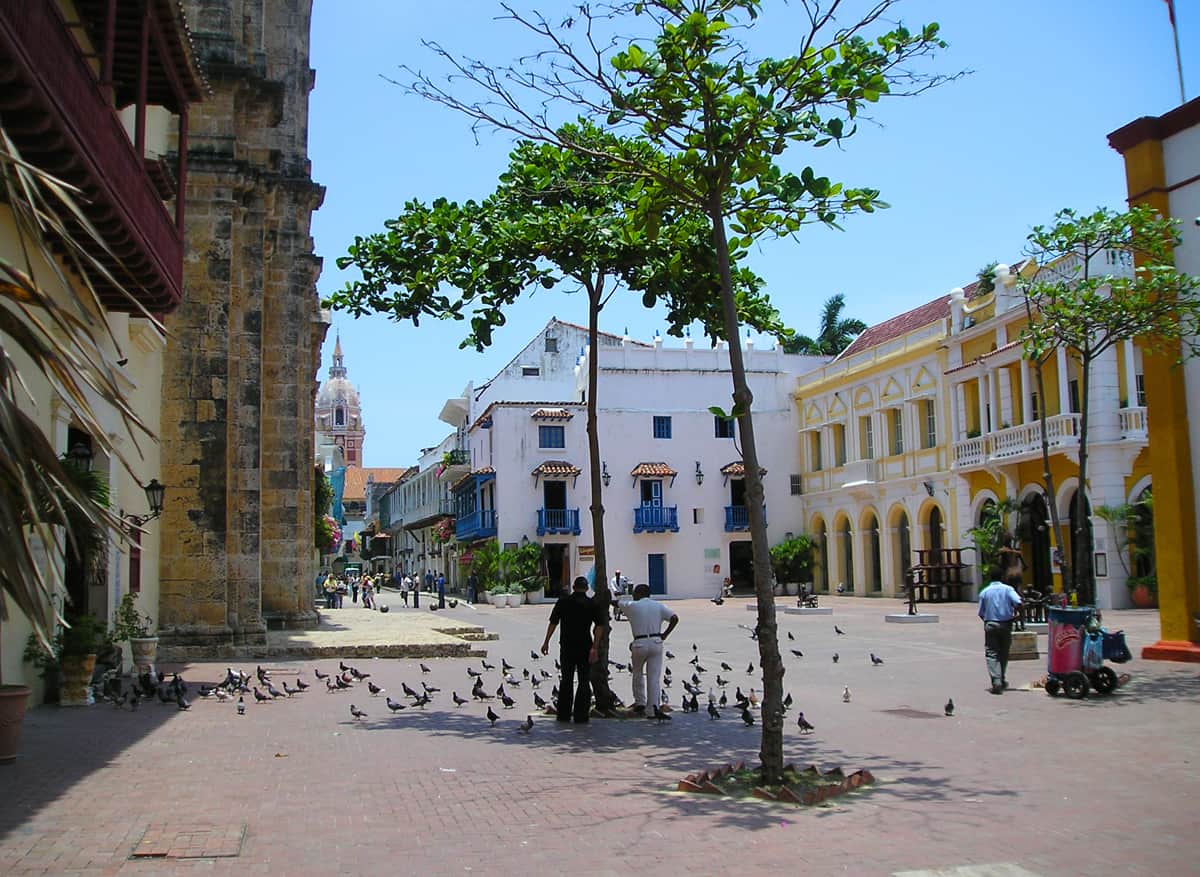 More: Why Cartagena is Incredible
---
---
Venice, Italy
You can't do a list like this without including Venice. Tons of alleys, little bridges over canals, squares with churches. The highlights are incredible (St. Marks' Basilica, Piazza St. Mark, Doge's Palace, Campanile, Rialto bridge) but you can spend days walking around amazed by the beauty around you. It's a place lost in time.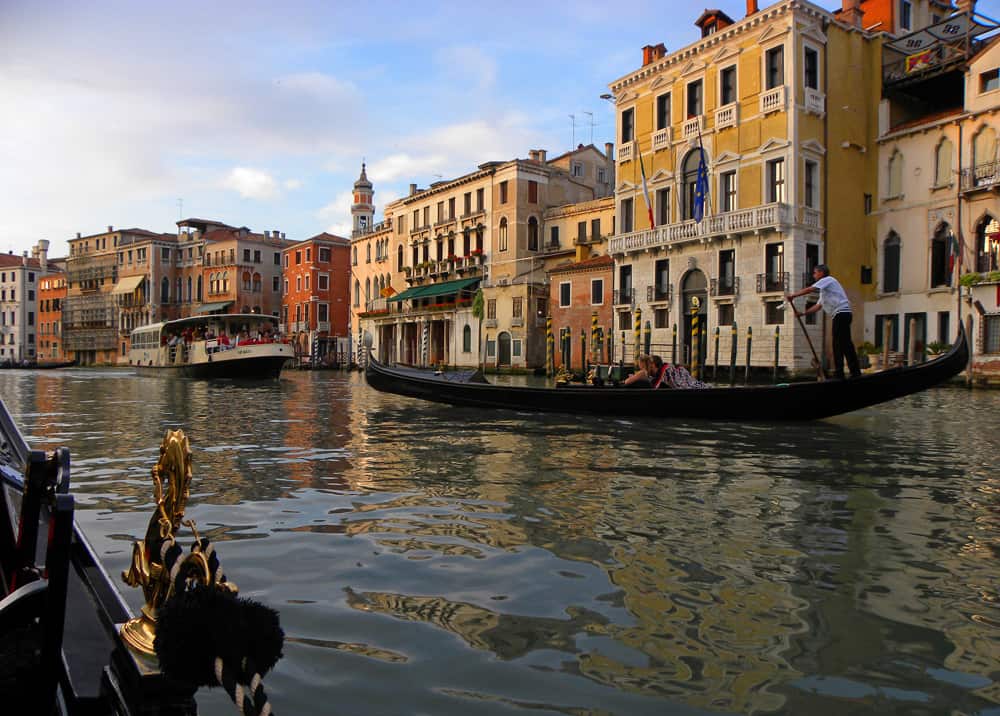 More: Highlights of a trip to Venice
Havana, Cuba
I mention "a place lost in time" above when mentioning Venice. Havana is the same, a place lost in the early 1900's. Streets with broken sidewalks, old cars on cement blocks, washing hanging out of balconies, electric wiring strung out in every direction, and buildings that had once been beautiful which have crumbled and faded with time. Old cars are everywhere. Havana is a crumbling mess but it is a living museum – with its Caribbean setting there is a lot of beauty in its decrepitness.

More: Why you HAVE to Visit Havana
Please note I've stuck with medium to large cities above. Otherwise I'd be including some towns and small cities such as Dubrovnik, San Miguel de Allende, Chefchaouen, Olomouc…
---
---
So the most beautiful city in the World?
That's really tough and there are so many variables. But if I had to choose, I say that Cape Town is the most geographically beautiful city in the world while Prague is the most beautiful historic city.
Choosing the winner: comparing Cape Town to Prague is like comparing apples to oranges. I'd never tire of hiking and being amazed by the geography in Cape Town just as we're always impressed by the incredible architecture and overall beauty of Prague (it's a city out of a fairy tale). But if I had to choose between the two I'd choose Prague for one reason alone: Cape Town's beauty is given by nature. The city itself is not extraordinary. Prague's beauty however is all man made. It's an incredible testament to centuries of art, architecture, and history. Prague's beauty has required much more effort. And maybe that's not a great reason to choose Prague as the most beautiful city in the world. But it's my tiebreaker.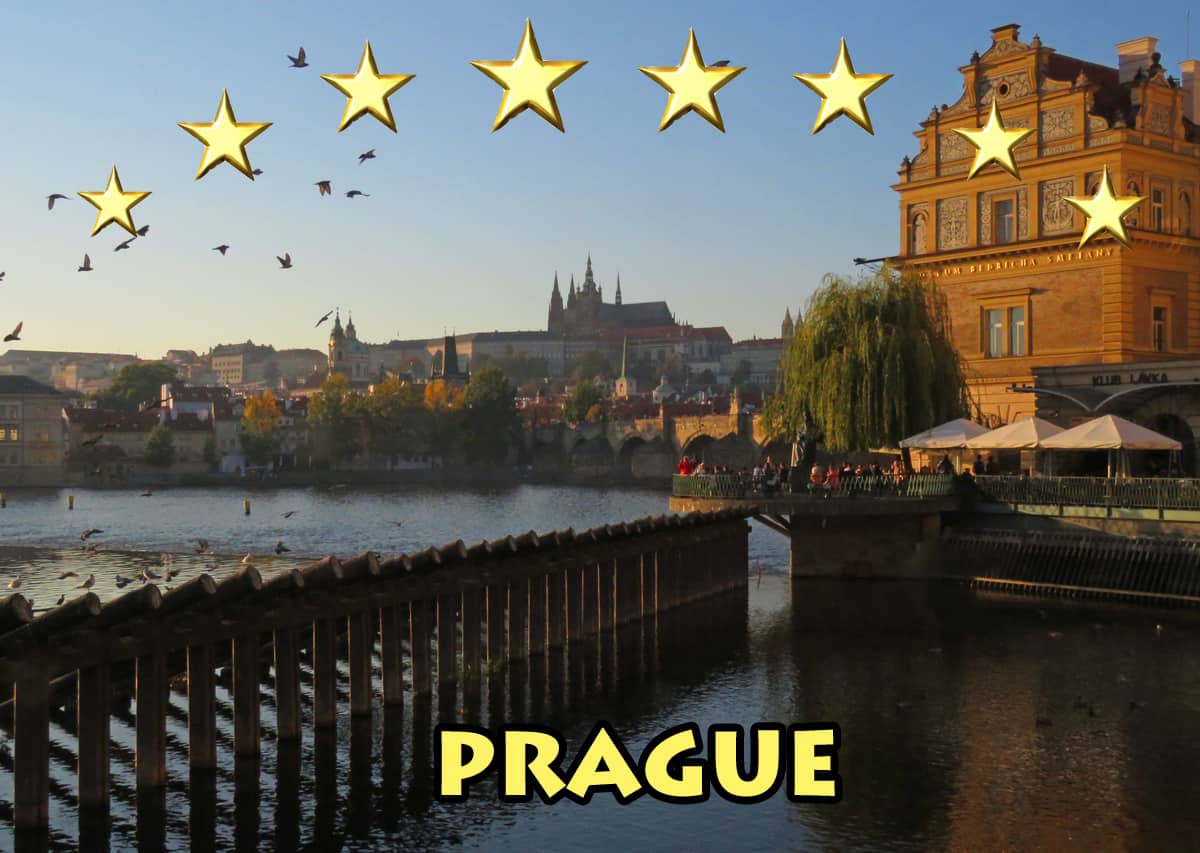 Need further proof?

So what do you think? Do you have a favorite place not mentioned?
Ps. If you find our blog helpful, please consider using our links to book your flights, hotels, tours, and car rentals. Have a look at our Travel Resources page.