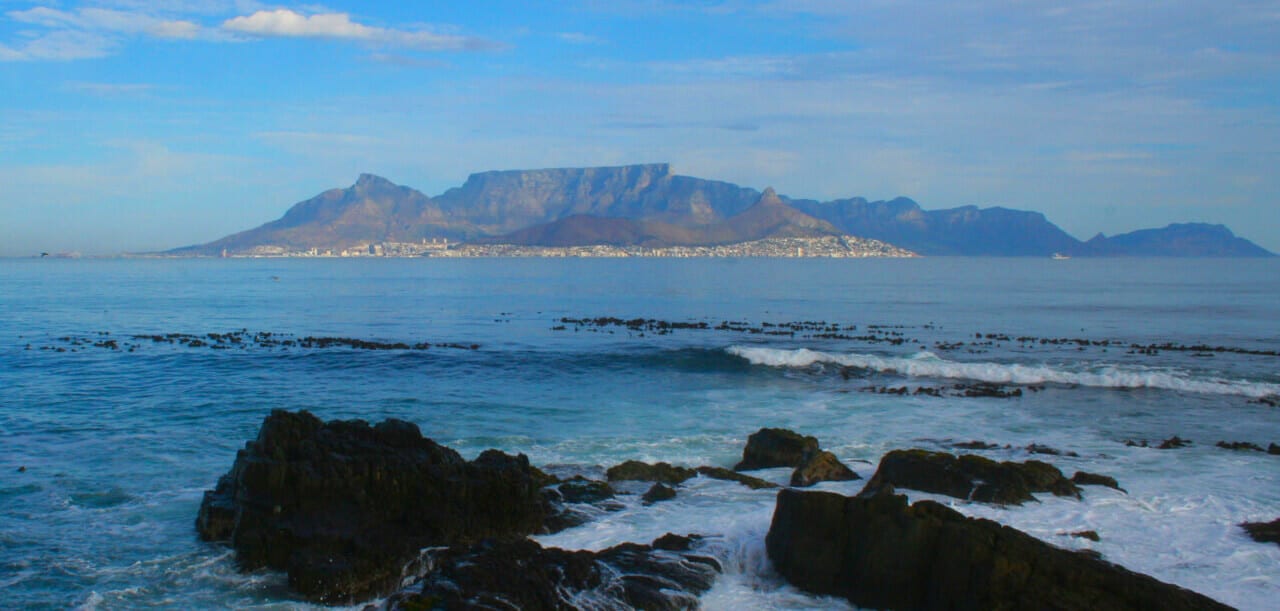 A Visit to Robben Island
"We have forgiven them for what happened. Do you think they have forgiven us? Look around you. It's up to you to decide". These were the words of our guide, an ex-political prisoner who spent 12 years in Robben Island alongside the likes of Nelson Mandela, Robert Sobukwe and Jacob Zuma (South Africa's current president). There is still anger and bitterness. But more on that further below.
Robben Island is famous for its use as a prison between 1961 and 1991. It is Cape Town's Alcatraz. The difference is that most of the prisoners at Robben Island were political prisoners opposed to South Africa's Apartheid regime (1948 – 1994). But even prior to that the island had a history, much of it ugly. It was first used as a prison by the Dutch in the 17th century, most of the prisoners being mutineering slaves from South Asia. In 1806 a whaling station was built on the island, then, in 1845, the island was used as both a leper colony and an insane asylum. A leper cemetery still stands there. During WWII large cannons were installed on Robben Island to defend Cape Town in the event of German attack. Then came 1961 and the period for which the island is most famous.
.
.
A visit to the island is essential when visiting Cape Town. You might know the history, but everything: from the bumpy boat ride over the choppy waters of Table Bay, to the eerie flatness and desolation of the island, to the prison – sinister because it would almost look like a school if it weren't for the wire fencing, high walls and watch towers – will bring home to you the isolation that anyone incarcerated here would have felt. Like Alcatraz they would look towards the city, seemingly close enough to touch, but in reality a 7 km swim in rough, shark-infested waters.
---
---
.
A visit to Robben Island takes 3 ½ hours and comprises of the following:
– a 30 minute catamaran ride to the island
– a 45 minute bus ride around the island. You'll see the Lime Quarry where prisoners would work all day, the Leper cemetery, and the house where Robert Sobukwe was kept in solitary confinement. There's a stop on the northern end of the island where you'll see spectacular views of Cape Town in the distance. You'll pass a permanent village on the island (for island employees and their children. There's even a primary school) before arriving at the Maximum Security Prison.
– a tour of the prison by an ex-inmate lasting approximately 45 minutes This is the most sobering part of the tour.
– 30 minute ride back to Cape Town on the catamaran.
The easiest way to see Robben Island? This tour. They handle the booking, tickets and they'll pick you up at your hotel.
.
---
---
Back to how I started this post.
Our ex-inmate recounted his 12 years on the island. He remembers the day when he and other prisoners were herded into the lower deck of a ferry with no knowledge of where they were being taken. It was only when taken off that they realized they were on Robben Island. From the pier they were marched, by guards with dogs, through the front gate and to the prison.
Conditions in the prison were abysmal. Cells were tiny, they slept on thin mats and only given one blanket. Blacks had no shoes and only short pants. 'Coloreds' ie. non-blacks (Indians or mixed race for example) were given shoes and longer pants. Cells had buckets as toilets. There was no hot water in the prison. Like clothing, food quality depended on color: coloreds for example were given bread but not blacks (bread was considered 'European' food). Wake up call each morning was at 5:30 am and days were spent excavating in the lime quarry. Many ex-inmates developed cataract problems because of the whiteness of the lime. Drugs circulated in the prison and inmates, once hooked, realized that the drug caused impotence. Many were to come out of prison impotent.
.
---
---
Our ex-inmate finished his story with one message: "Don't feel sadness or pity, leave here knowing that Robben Island is no longer a prison but a museum".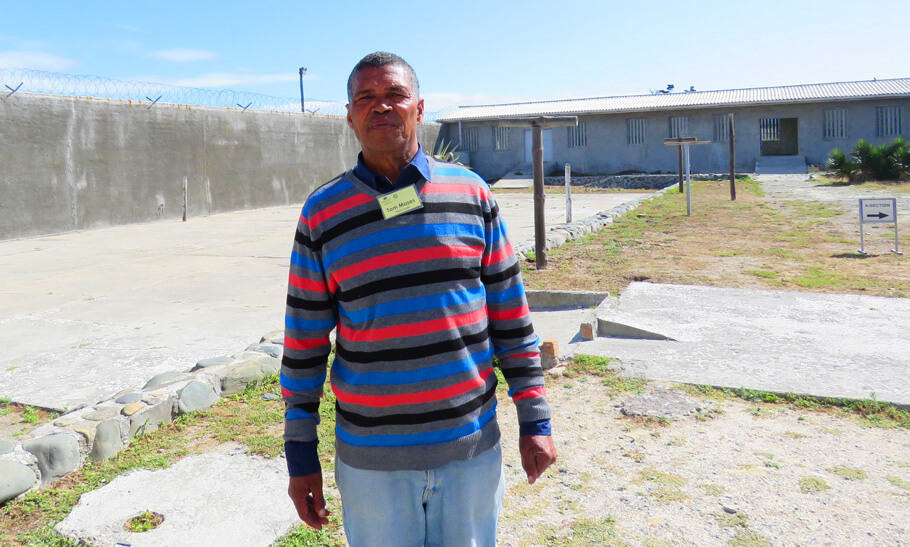 .
After South Africa's first democratic elections in 1994, the Truth and Reconciliation Commission (TRC) was formed to investigate human rights abuses under apartheid rule. Desmund Tutu headed the commission, which heard from both victims and aggressors. It took until 2003 for victims to get financial compensation – a onetime payment of 30,000 Rand (that's about $2,300 USD these days).
South Africa lives under the slogan of "Rainbow Nation" (first coined by the above mentioned Tutu). That puts a glossy face on things and I'll write about our feelings on that one day. You can't write about South Africa without mentioning race. But if Apartheid, ex-political prisoners, and the outcome of the TRC is anything to go by, you'll get very different (and passionate) opinions depending on which side of the fence you're on. On the one hand you have ex-political prisoners who feel that they never got proper compensation and justice for their years of suffering. South Africa hasn't changed enough for their liking. On the other hand, you have whites who still call Nelson Mandela (who spent 18 years at Robben Island) a terrorist (Or a "f*cking terrorist" as we were so eloquently told by a couple of South Africans we met in Bangkok). They fear that black rule will eventually transform South Africa into yet another failed African state.
.
Practical Information
– There's only one way to visit Robben Island and it's through one of the official tours. Click here for schedules and pricing.
– Make sure to pre-book your tickets online (using the link above). You don't need a printed ticket – just make sure you have the serial numbers of the tickets purchased.
– You can save yourself the trouble above by booking this tour. They'll pick you up at your hotel and you don't have to worry about a thing.
– Catamarans leave for Robben island from the Nelson Mandela Gateway at the V&A waterfront.
– Bring a sweater because it gets cold out in the bay.
– Common practice is to tip your guides.
Whatever you believe, Robben Island is worth the visit.
---
---
Ps. If you find our blog helpful, please consider using our links to book your flights, hotels, tours, and car rentals. Have a look at our Travel Resources page.