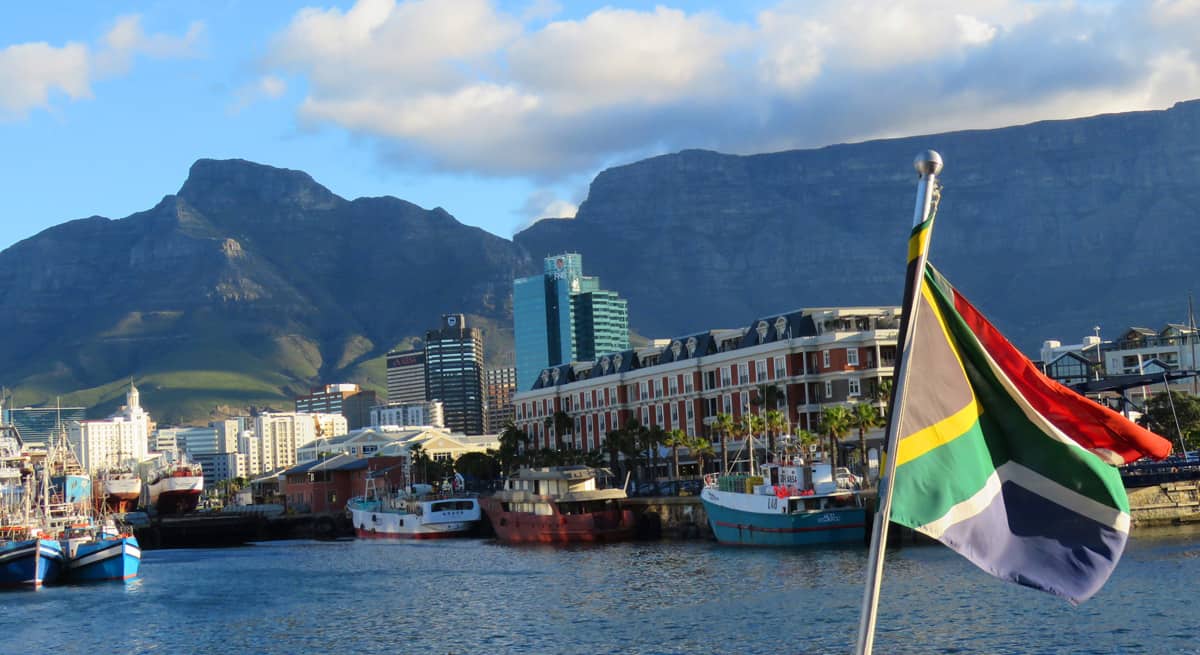 Experiences and Impressions over 10 days in Cape Town
Lissette said it a couple of times this week "We may like Africa, but Africa doesn't seem to like us". It's been an interesting 10 days of spectacular highs, a few lows, a near disaster, and some frustrations and difficulties. Here are some experiences and impressions over 10 days in Cape Town
.
.




Let's start with the Fantastic




.
People
People are exceedingly friendly and helpful. From the first taxi that we hopped into at the airport, to the owner of our favorite Indian restaurant next door, to staff at any service establishment: I don't think we've met friendlier people anywhere. Relaxed, easy to smile, courteous…just really, really nice.
.
Food, wine, costs and convenience
South African wines have always been some of our favorites and we are in paradise. The grocery store next door has 3 aisles dedicated to wine, most ranging from 40 to 80 Rand. That's $4 – $8 CAD for us Canadians (about 25% less in USD). Great wine at ridiculously good prices.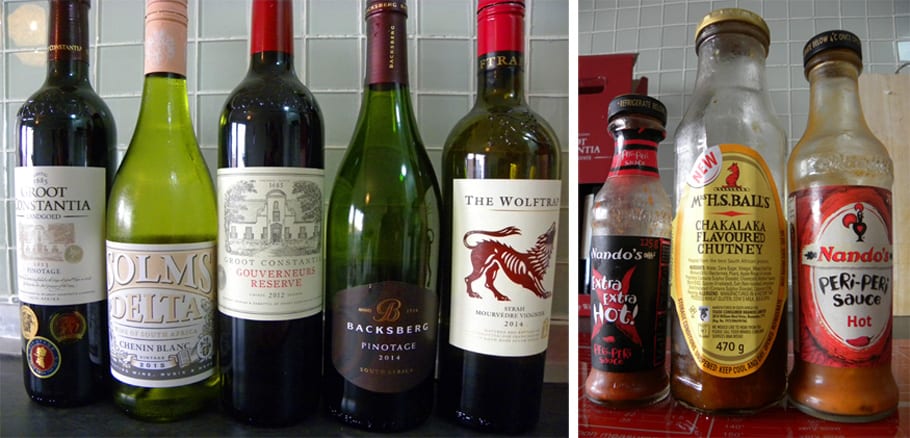 I never hear people mention South Africa as a foodie destination. But it should be. We've probably been eating out too much during our first 10 days here, mostly because the food – everywhere we've eaten – has been excellent as well as good value. If you love Indian food you'll find yourself in heaven (there's a huge Indian population in South Africa). We've gone to restaurants and have had fish & chips, Greek salads, and hamburgers and have not had even one average dish served to us. Fantastic.
Grocery stores have everything you could wish for including many particularities you'll find only in South Africa.
.
---
---
More than just scenery
Everyone comes to Cape Town for its spectacular beauty. So no surprise there. But it's more than the combination of mountains, jagged peaks, and coastline – it's also the lushness of the vegetation and the wildlife. We spent 4 hours last week in Kirstenbosch Botanical Gardens and saw an incredible range of colourful plant life as well as birds of every shape and size: Egyptian geese, Guiney Fowl, Hadada Ibis, Sugarbirds with their long tails…Walk through the Company Gardens in downtown Cape Town and you'll see similar vegetal lushness with Table Mountain as a backdrop. You may think yourself in paradise.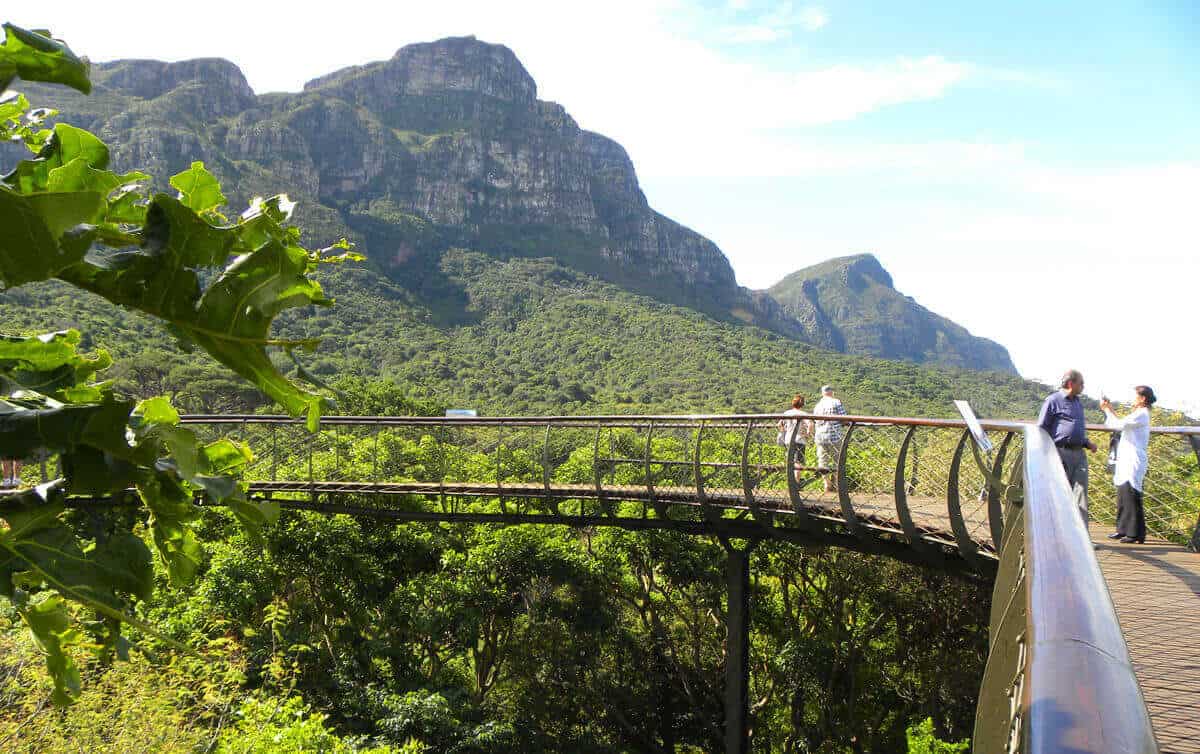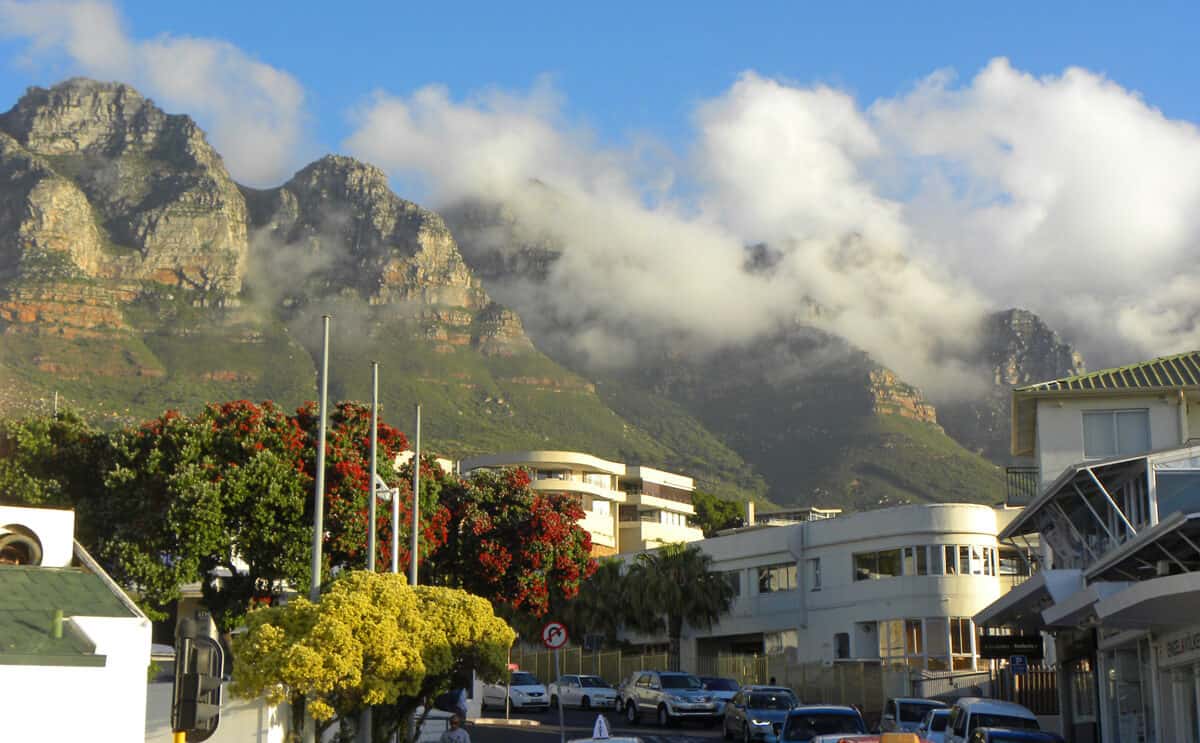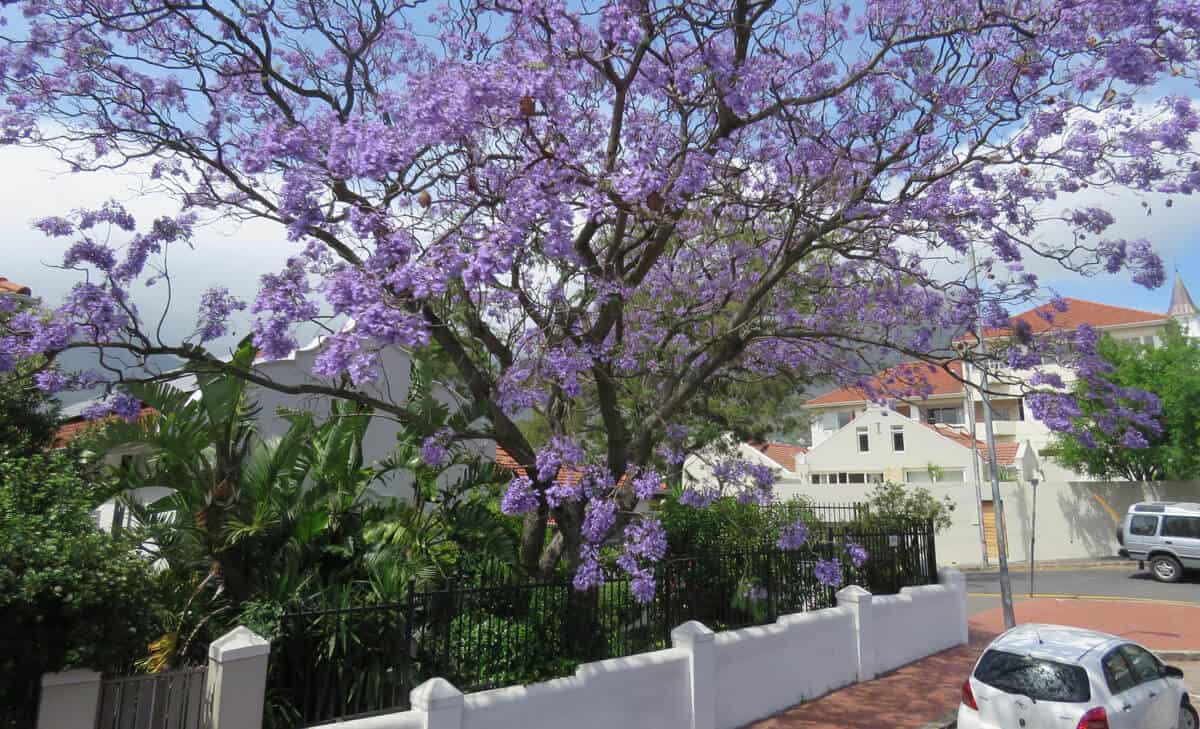 .
.
South Africa is civilized and ordered
We spent 6 months in South East Asia last year and if you signed up for something you never knew what you would get. Touts are always on the make, trying to scam you into an overpriced boat ride or tour or to whisk you away to stores owed by friends and relatives. It's tiring, as a tourist you feel that you always have a target on your head. We haven't seen that so far in South Africa where everything (except one major screw up to be described later) has been first class.
---
---
Tips




.
Best Tip for getting around Cape Town.
The best thing that we've learned over our first 10 days here is that Uber is the way to go in Cape Town. We've taken it everywhere and it's pretty much dirt cheap.
.
Where to stay in Cape Town.
Before coming here I wanted to stay in a central location and had the Green Market Square area in mind. Because of difficulties (see below) we ended up in the Oranjezicht district, just outside the center. I think that ended up as a blessing because the area is quieter, everything is nearby, and it feels much safer than the downtown core.
.
---
---
First thing you should do to get orientated.
Get orientated with the Hop On/Hop Off sightseeing bus. They have 4 bus lines touring much of Cape Town and the Peninsula and you can do them all on 1 or 2 day passes. Excellent way of seeing many of the highlights in the area and (mostly) very well organized.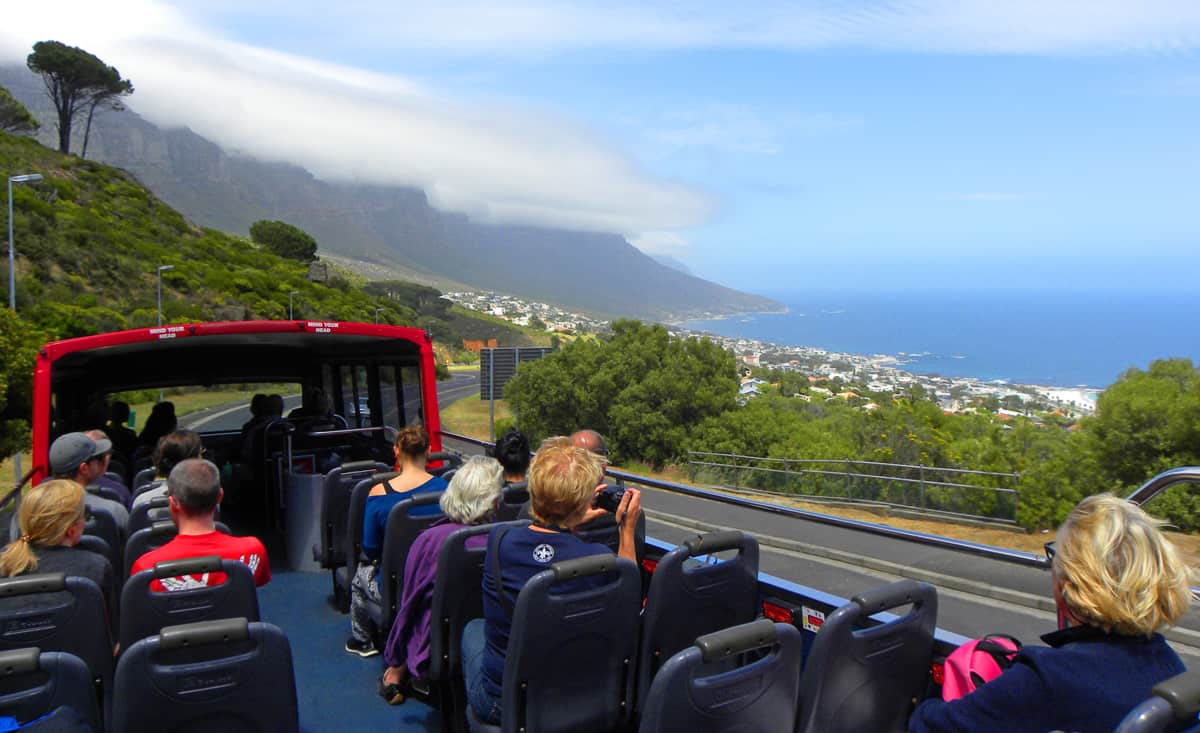 .
Surprises




.
Cape Town can be surprisingly cold. Everyone imagines that Africa is all heat, all the time. It's not and Cape Town is the extreme: we've had some wickedly cold days made worse by the Cape winds. Even now, in mid-November (early summer) locals are wearing hats and sweaters, even winter jackets. Even on a windless, sunny day, the heat is dry and you may find yourself needing a light sweater in the shade. Those days are actually perfect.
The crazy thing is that for the first time in 16 months of full-time travel we've gotten colds. In Africa.
The Difficult and frustrating




.
Accommodation (for slow travellers) and Wifi.
I've read posts by other slow travellers on why they "would not slow travel in South Africa" citing in particular the lack of furnished apartments and wifi. It's not true – there are furnished apartments and some do have wifi. But in both categories South Africa is behind. This is particularly true when it comes to accommodation in Cape Town.
We've spent the greater part of the last 6 months in Airbnb apartments. It's usually very easy and in most places I'll rent an apartment on very short notice for a month or two. Trying to book apartments in Cape Town though has been a lesson in frustration. A few reasons: 1) high demand, low supply = high prices. We're paying more in Cape Town than we paid even in Montreal which seems almost incomprehensible based on the general cost of living and the value of the Rand. But this is Cape Town, the 2nd most visited city on the whole continent (the first is Johannesburg – but J'Burg is much bigger than Cape Town). 2) You may find an apartment but there is a good chance that it may not have internet. Why I'm not sure. But many apartments do not have internet. Or, sometimes it's a big building where you have to buy internet vouchers from the office. We need reliable internet, period, we don't want to be dealing with vouchers. It's an issue and has meant crossing off a few apartments that might otherwise have met our needs. 3) Many of the Airbnb apartments you'll see listed for Cape Town are represented by Management companies. They don't always answer, are slow, or the apartment may be rented out and they haven't bothered blocking the dates on Airbnb (because these companies also use other means to rent out their apartments). I would say they account for 30-40% of the listings that will show up on your Airbnb search.
Much of the last 10 days have been spent emailing back and forth with various Airbnb renters, contacting apartment buildings in the neighborhood that rent furnished apartments, and even visiting a few apartments. It wasn't easy but we are now booked until mid-January, spread out among 3 different bookings averaging about $2300/mo CAD (that's about $1730 US). Where in most places you can usually get an Airbnb apartment long-term at half the cost of a hotel room, prices here are almost at par*. So accommodation for the slow traveller is a challenge, particularly in Cape Town (I've researched a few other places in South Africa and it seems much easier).
*Note that our difficulties have been made worse by the upcoming Holiday season.
.
---
---
Things to watch out for




.
Crime
I've mentioned above how nice the people are. It would be easy to let your guard down. You can't – there is some extremely shocking poverty and you'll see a lot of beggars and vagrants, especially in the city center (another reason we like where we are staying). We were warned to keep an eye out when taking money out of an ATM as tourists have had money snatched out of their hands. We also make it a point not to be in the city center after dark. There are extreme contrasts: on the one hand Cape Town feels as modern and luxurious as any European city, on the other hand you see lots of people sleeping under overpasses or city parks.
.




Screw Ups and near-disasters




.
Being left behind on Signal Hill
I've mentioned above the excellent Hop On/Hop Off sightseeing bus. They were anything but excellent when they left us and another couple stranded on a hill, quite far from the city center.
We were on their Sunset Tour, which takes tourists up Signal Hill for views of Cape Town as the sun is going down. As we arrived, a large cloud enveloped the hill. There was no sunset and nothing much to see (below).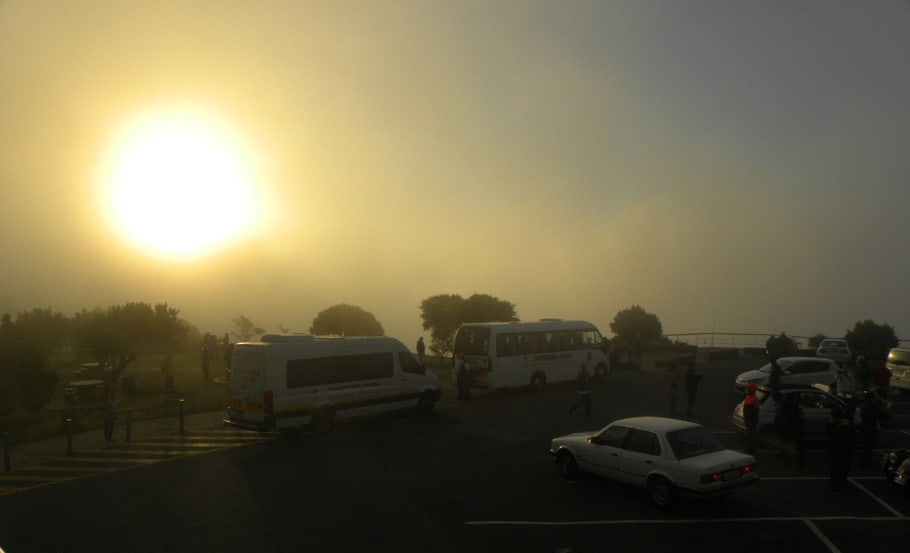 We decided to take a walk but before doing so asked the customer service girl how long the bus would be up top. 'An hour' she said.
15 minutes later we come back to the parking lot – to see that the bus had left! It was getting dark and the parking lot was almost deserted. The city is at least a 45 minute walk away (down a pitch black road). Another couple came up to us. They were a German mom and daughter from the same bus.
Uber came to the rescue. We've learned from this experience to always have a local SIM card with internet. About 15 minutes later a lone car pulled up to the parking lot in the dark. It was our ride. We felt quite relieved.
Citysightseeing apologized profusely for the mistake when I wrote them the next day. It 'normally' doesn't happen, they are supposed to keep track of the number of passengers on board. How they lost 4 passengers is a mystery that they would look into. They reimbursed our Uber charge, but that's it. Sorry, but that is bad marketing. I could be writing here, saying how they apologized and remedied a major screw up by giving us as well as the German couple free tickets as compensation. Instead they've just pissed off a bunch of people, including some very angry Germans who promise to leave some scathing Tripadvisor reviews.
Addendum: Citysightseeing read the above and have offered us free tickets when visiting Johannesburg in a few months.
---
---
Near Disaster
At the best of times Lissette is clumsy. She'll fall off sidewalks, trip on grass, or stumble over stairs.
We were on Signal Hill, just before getting left behind by the bus company, when she fell down a flight of cement stairs. The camera went flying and she fell heavily down the first stair, rolling down at least 7 stairs before I was able to stop her. As I lifted her up I feared she had bumped her head. She could easily have been knocked unconscious or broken some teeth.
It was actually really lucky that all she had were some big bruises on her leg and forearm. She was more embarrassed than hurt. The camera was fine.
The other lesson learned was to always have travel insurance. We were lucky.
So as Lissette says, we may like Africa but it doesn't seem to like us much. At least not Signal Hill.


.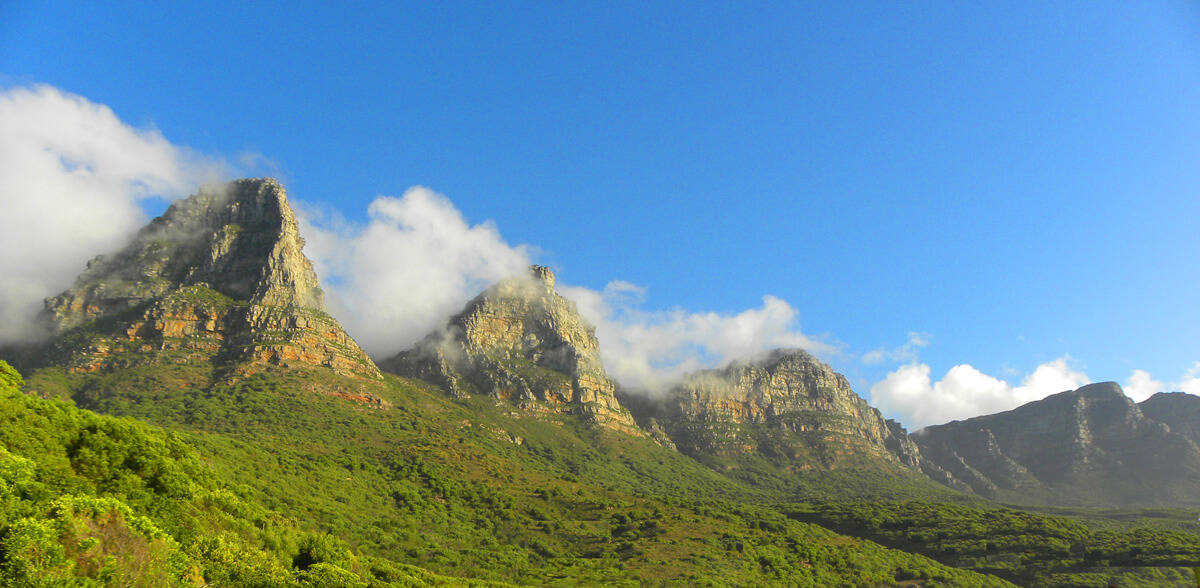 It took me about a month to say that I like Budapest. In contrast, I'm already blown away by Cape Town and the spectacular nature, people, food and wine. Lissette's not quite there yet. She's usually more into culture and it'll take more of those kind of experiences for her to fall in love. One thing is for sure: after spending most of the last year in Europe and South East Asia, Africa seems really exotic and we are seeing geography and fauna different to anything we've seen (I haven't been in Africa for 30 years so it all feels new).
South Africa is not as ready-made as Europe for independent travel. We'll be doing things differently here as you'll see on upcoming posts. But that will mean some incredible scenery and experiences that we are really excited about.
We'll be in Africa for the next 3 months. Lots of photo-heavy posts coming up!
---
---
.
Ps. If you find our blog helpful, please consider using our links to book your flights, hotels, tours, and car rentals. Have a look at our Travel Resources page.