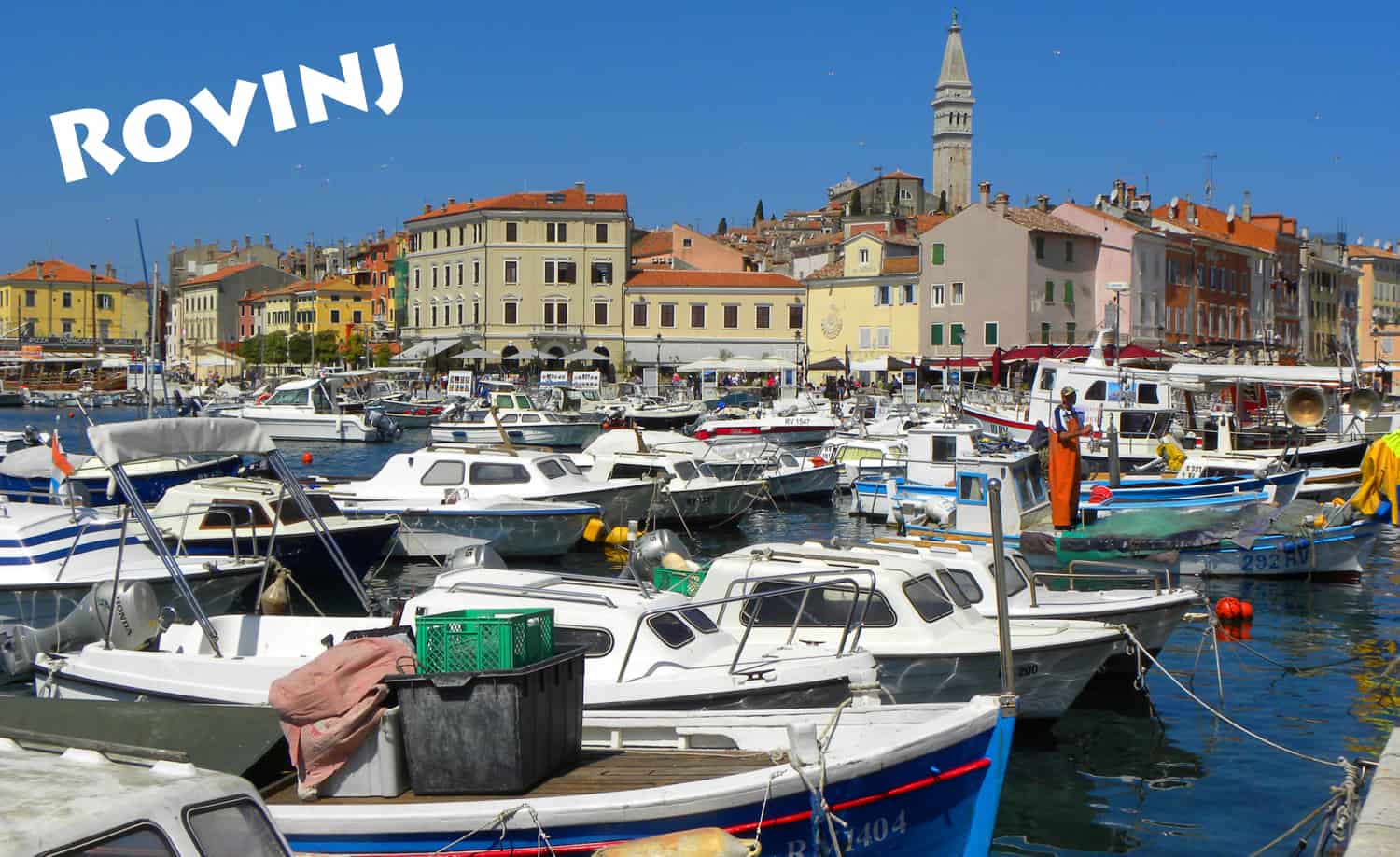 Reasons to Visit Rovinj (Croatia)
Rovinj is a very pretty small town and for many people that's reason enough to make it a place worth visiting. Many will spend 2-3 days and will most likely rave about its romantic charm, colorful streets and glorious sunsets. People staying longer (like us – we used Rovinj as a base for 5 weeks) will need more. I'll cover that further below. For now here are some photos of beautiful Rovinj.
---
---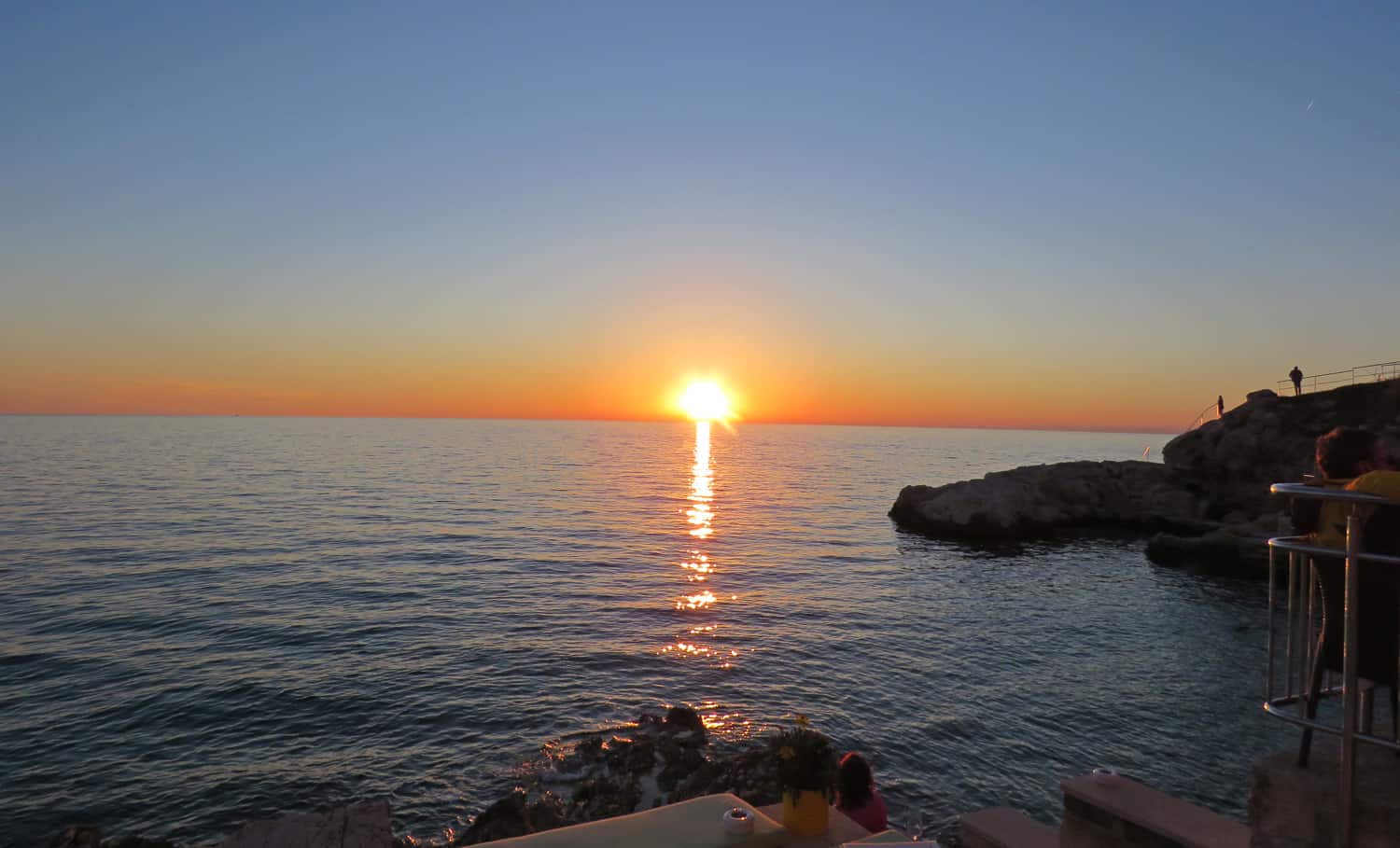 ---
---
---
---
More images of Rovinj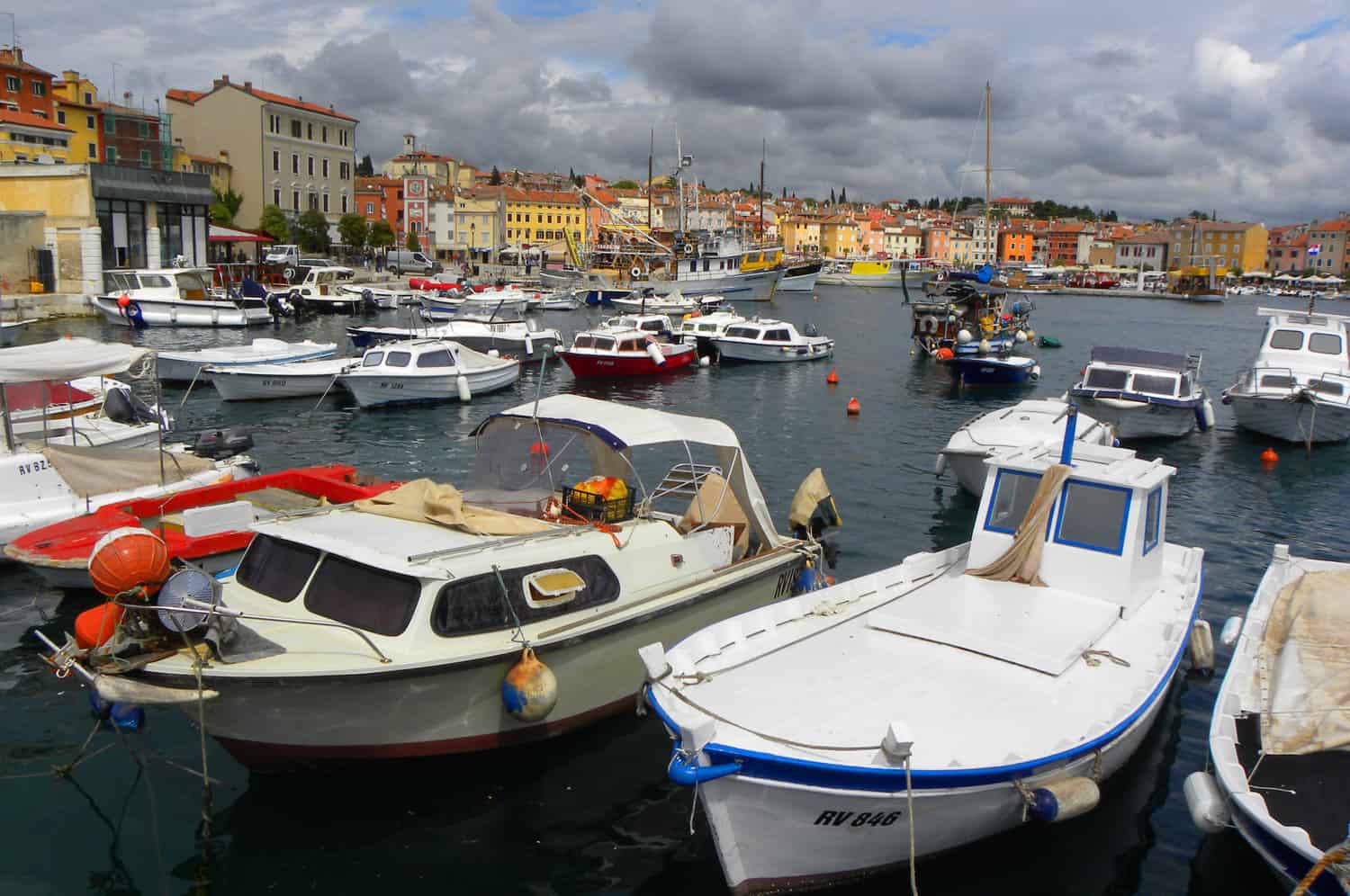 ---
---
---
---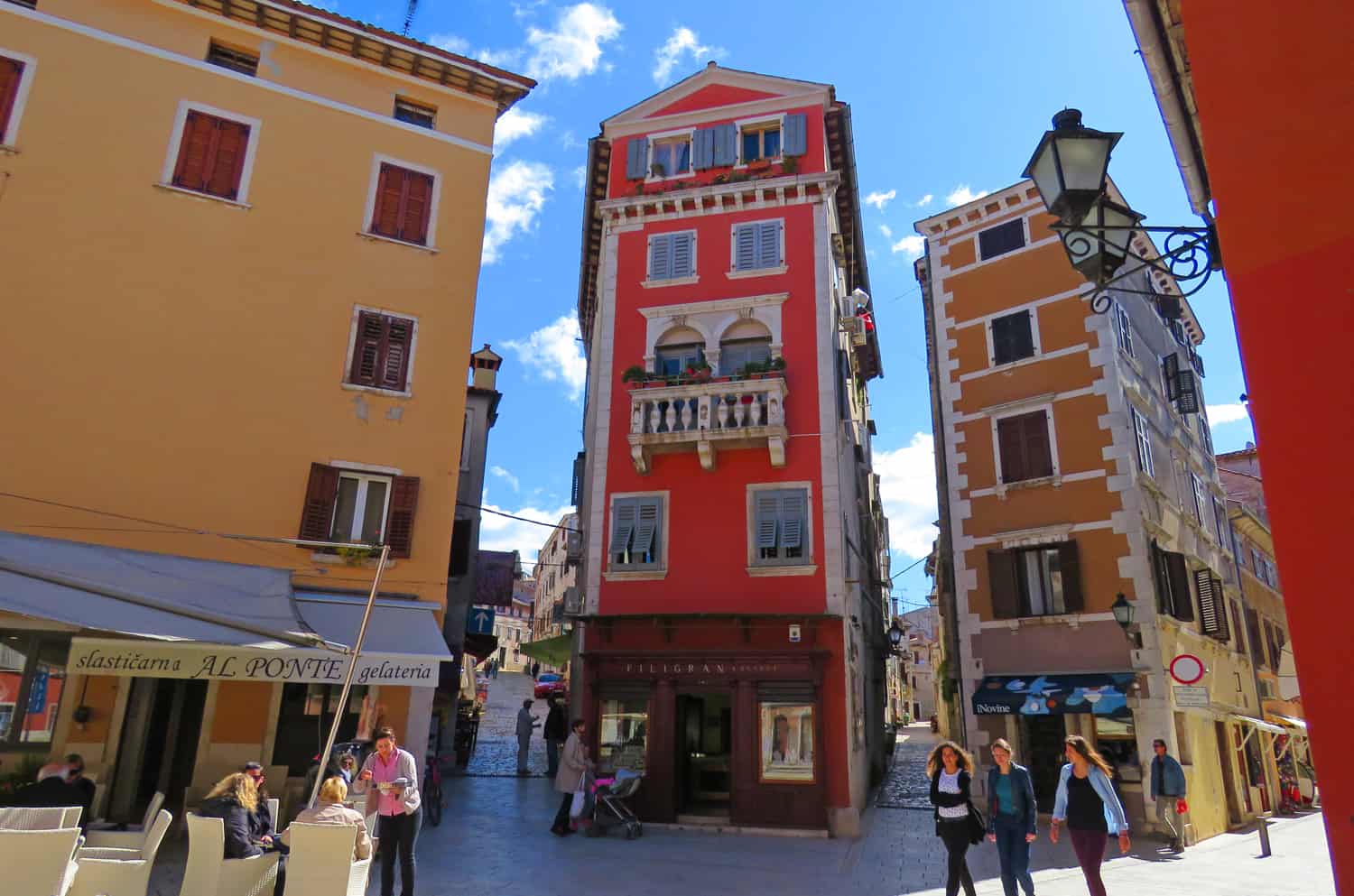 As you can see, Rovinj is a very picturesque place. The historical center however is very small – within a couple of days you'll find yourself walking the same streets over and over again. In all honesty you'll most likely get bored.
As longer term travellers we actually enjoyed Rovinj more for its less obvious traits. We're not the only ones because we discovered that many people, mostly families, come here for extended periods – sometimes renting apartments for a month or two. When we arrived (in early May) we saw a lot of empty apartments in the neighborhoods outside the old town. Towards the end of our stay we noticed more and more families (many Italian and German), arriving in loaded up SUV's and hatchbacks, filling up the same apartments.
.
---
---
There are several reasons Rovinj is a great base for an extended holiday


.
1. Its a great place to relax and do family stuff. Close to the old town is Golden Gate Forest Park (also known as Zlatni rt or Punta Corrente), a huge park with bicycle trails, beaches and little cafes. You can spend days here doing activities. For more serious cyclists, bike trails extend even further: there are 3 trails of 30km and 2 that are over 60km in length (see here for details on bike routes). So Rovinj is a very outdoorsy kind of place.
.
.
---
---
2. People are incredibly friendly. We especially loved Rovinj because of the people. Although it is a tourist town and gets very crowded in the summer, it hasn't changed the people. The reason for this is that the town only really gets busy with tourists from June to September (ie. 4 months). So for most of the year locals are carrying on their regular lives, often having a couple of jobs. In the summer they supplement that by renting out properties or working in the tourism sector. But since they're not full-time tourist workers they aren't jaded and are appreciative of tourists. I've previously written about our Airbnb hosts in Rovinj. They were incredible (if you haven't read that post it's really worth it). We've had other people tell us that their own experiences with other hosts were also fantastic. My theory is that Rovinj gets a lot of repeat business and with the summer rental market being so competitive they work hard at giving you a great experience. The people in Rovinj really rank as some of the nicest people we've ever met in our travels.
.
.
---
---
3. Rovinj makes for a great base to explore the rest of Istria. During our 5 weeks there we explored almost everywhere: Pula, Porec, Novigrad, as well as most of the hilltowns of Istria. We also visited many other pretty towns that never made it on the blog, places like Bale, Pazin and Svetvicenat (this last one was one of our favorites). There's lots to see and we enjoyed having Rovinj as a base..
We have a last reason for loving Rovinj. As full-time travellers, we are always juggling our non-Schengen and Schengen stays. Rovinj is in non-Schengen Croatia, an hour away from the Slovenian border (which is Schengen). It is also 90 minutes away from Trieste in Italy. Because of this, and all the reasons above, we'll always make Rovinj a base when going back and forth to the Schengen zone.
.
---
---
Practical information and Tips
– Accommodation. I mentioned our Airbnb apartment. I can't recommend anyone else. If you haven't signed up for Airbnb yet, please use our link – you'll save the equivalent of $35 US on your first stay. Hotels. If you prefer hotels or non-Airbnb apartments I have a few recommendations: Hotel Angelo d'Oro (beautiful hotel right in the center of the old town), Luxury Apartment Fabris (beautiful apartment just a couple of minutes outside the old town), La Fondiaria (nice apartment right outside center, very good value).
– We went to Lea's gym while in Rovinj. Good place to stay in shape. The gym would usually be 'closed' in the afternoon but in true Rovinj fashion the owner showed us where he hides the key and we would have the place all to ourselves.
– We tried most of the best rated restaurants in the old town and were disappointed (that includes Rio Bar, Aqua 2 and Kantinon). Our host (a chef) served us the best Croatian food we've ever had. But she also recommended Orca restaurant which she says is the best restaurant in town (See this post by a fellow blogger on Orca).
– You need a car to get outside Rovinj and explore Istria. Have a look at my post on car rental in Croatia and the most scenic drives.
Ps. If you find our blog helpful, please consider using our links to book your flights, hotels, tours, and car rentals. Have a look at our Travel Resources page.