I usually only write about a place when we've left it. We've been in Kiev (Kyiv as Ukrainians prefer it) for 3 weeks and have another week remaining. But we've had quite a few readers asking about Kyiv (and Ukraine in general) so I figured I would do an "impressions" post. I'll write more in depth about Kyiv in coming weeks.
Note: Ukrainians appreciate that their capital be named "Kyiv", not Kiev. More on that here. I've debated which to use and have used both in the title because I want readers to know what I'm writing about. But I've switched to 'Kyiv"in the text of this post.
We didn't know what to expect from Kyiv. It doesn't seem to be well represented by travel bloggers and all we really knew before coming here was that it's a big city, it's quite modern (having been basically levelled during World War II), and that it has some impressive churches.
The above is all accurate.

We didn't expect a very hilly, very green city. Kyiv is actually quite an attractive city and is walkable with large boulevards and wide sidewalks. The right bank (where the downtown core and the city's highlights are) is lined by parks looking over the huge green expanse of islands separating the right bank and the left bank (which is mostly residential). You can walk all day along the hilly parks that line the Dnieper river, looking at the city on one side – which is a hodgepodge of architectural styles – and across the other side at the river and the left bank beyond. So it's a very green, very hilly city.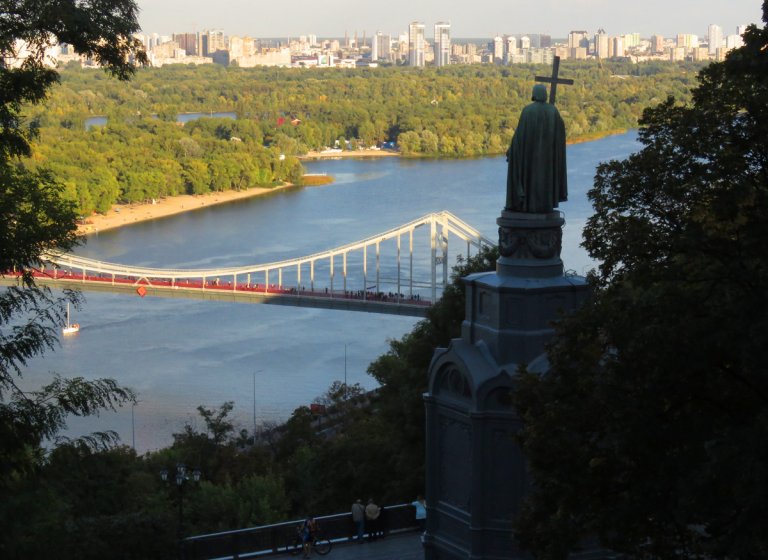 ---
---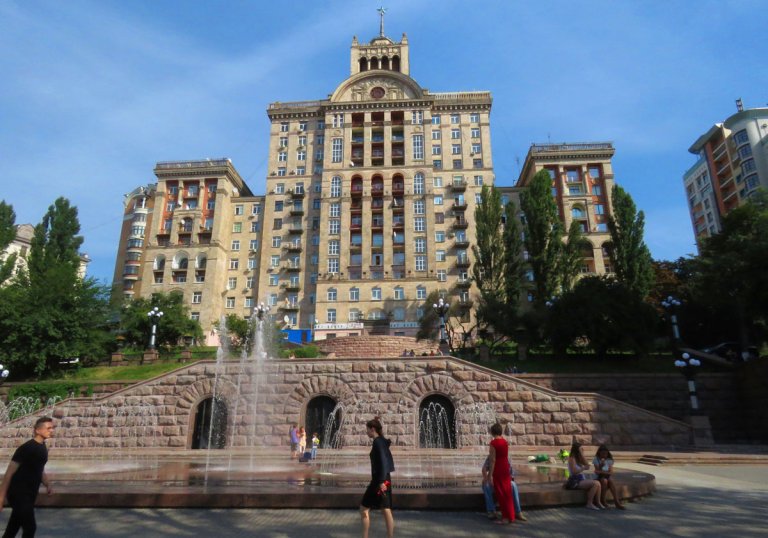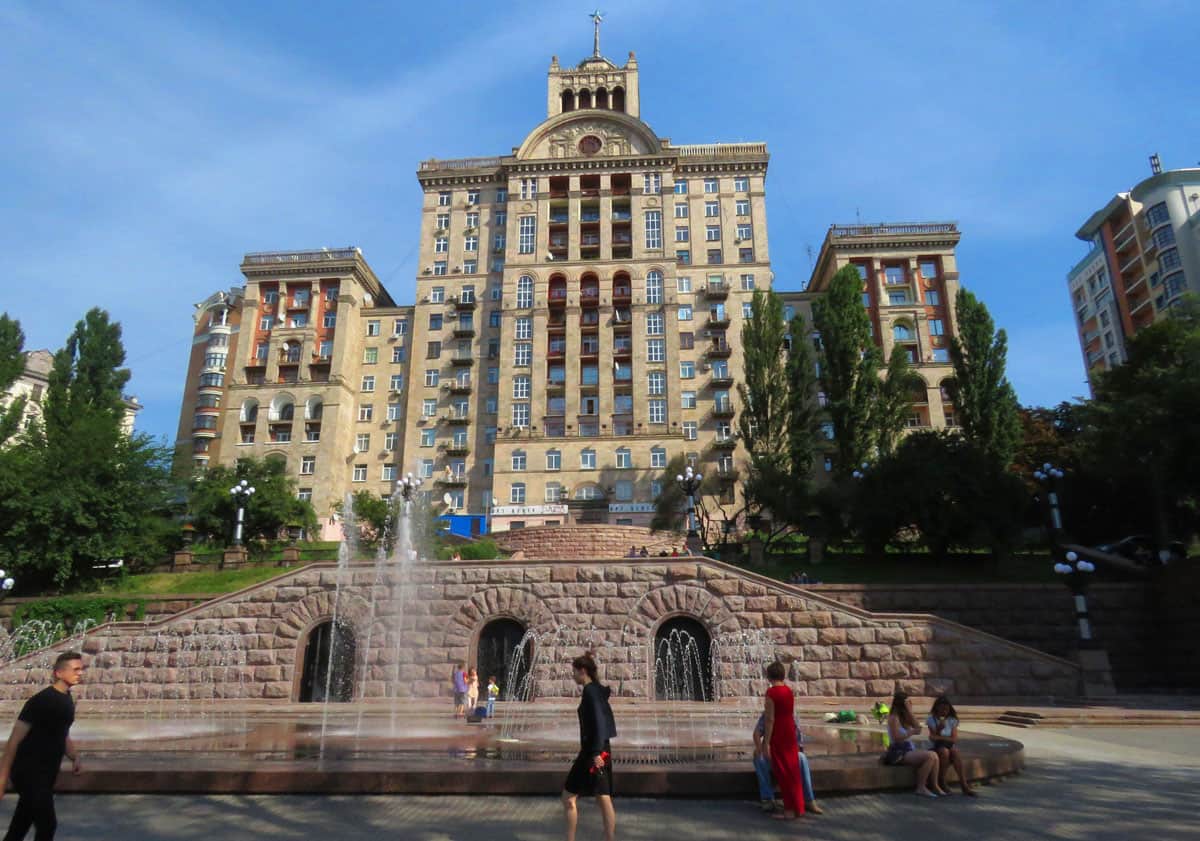 We weren't prepared for the wealth we've seen in Kyiv. There are lots of fancy stores, glitzy shopping centers, huge modern high rises, and lots of people driving big SUVs. There are many well-dressed women, many sporting those Daffy Duck lips. Vanity is "in" in Kyiv. There are lots of very fancy restaurants in Kyiv. Maybe too many. We prefer the down-home restaurants that we went to in Lviv. We've found an air of pretentiousness in the restaurants in downtown Kyiv (maybe we just haven't found the right ones yet). We've found food stores with the best food and wines from across the world. This is a sophisticated, cosmopolitan city where you can find anything you want.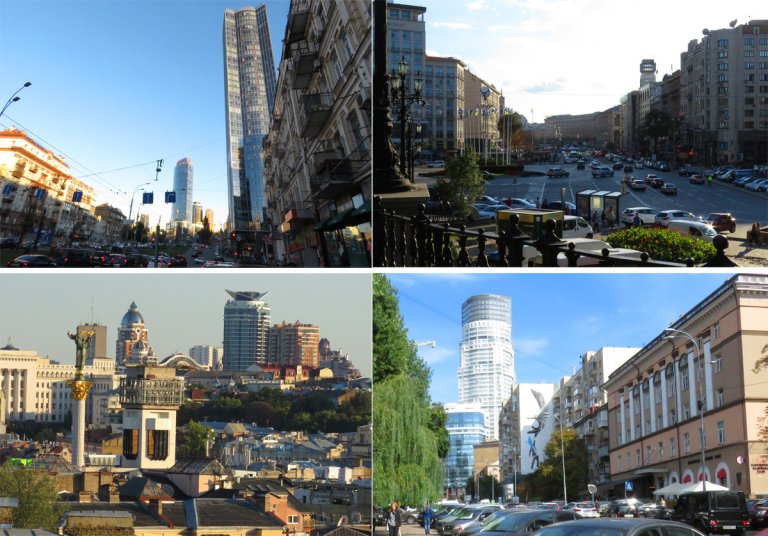 We were told in Lviv that the people in Kyiv are not as friendly. We didn't expect much. After all, people in large cities are generally not as friendly as those in smaller cities. BUT – we've found people actually quite nice in Kyiv. We haven't had any unfriendly experiences and whenever we've had interactions with people they've always been pleasant. We've found Ukrainians in general to be open, tolerant and helpful. We've been in Ukraine now a total of 7 weeks and Ukrainians have been near the top of the list as far our favorite people on our travels. We would have never expected that being that it's sandwiched between Poland (where we really didn't have good experiences) and Russia (who's people have a reputation as cold and stone-faced). It just shows that you have to travel. Sometimes places are not what you expect.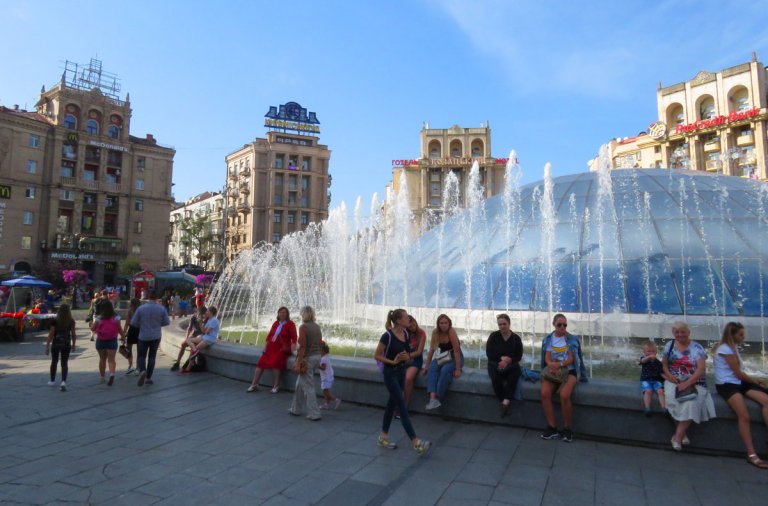 ---
---
As a tourist destination, Kyiv's tourist highlights are incredible. Stupendous. We haven't spent much time in Orthodox Europe – Belgrade and Skopje being exceptions – and the Orthodox churches in Kiev have been much more impressive than anything we've previously seen. Everything is grand in Kyiv, not just the churches but the monuments and museums. We've been incredibly impressed by some of the things we've seen here.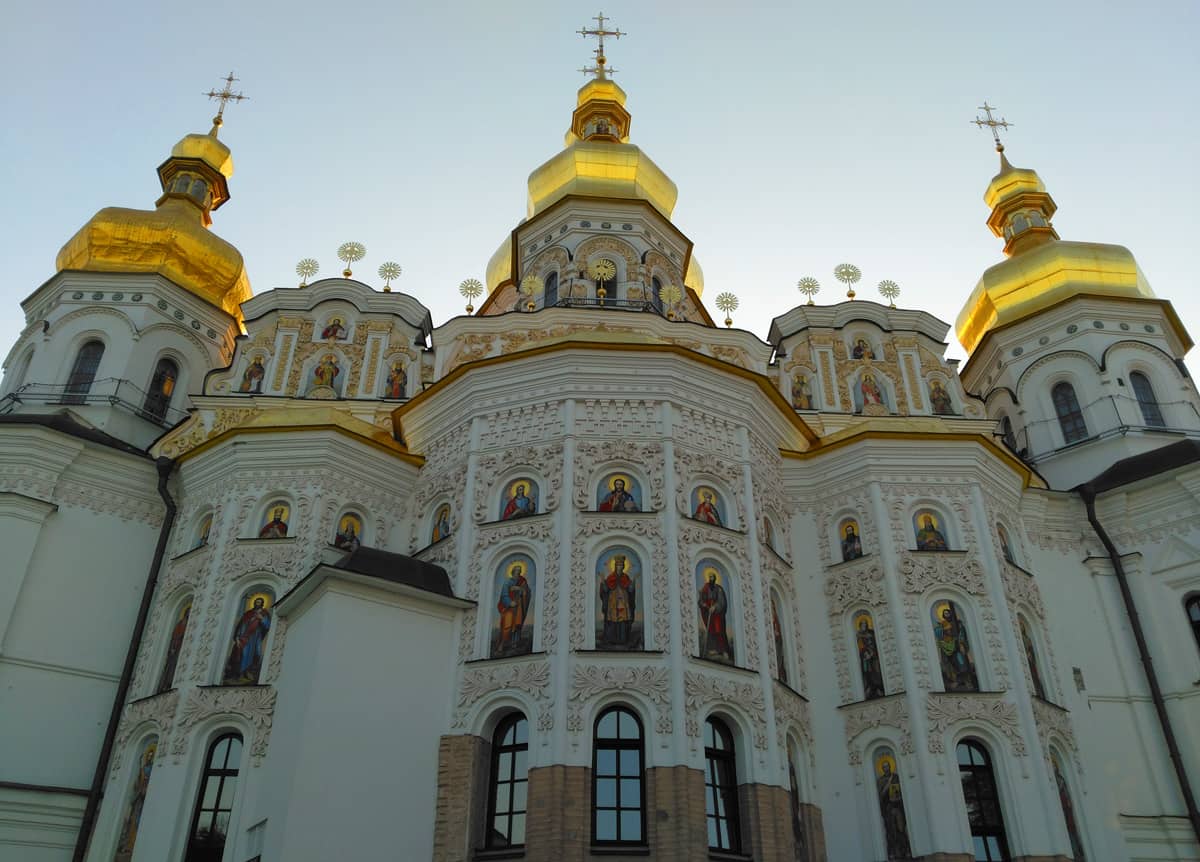 ---
---
War and Safety
Some of our readers have been curious about what it's like being in Kyiv with the "unofficial" war with Russia going on in the east. The only signs we've seen are lots of soldiers and security personnel. When we took the train from Lviv to Kyiv about half the train was filled with soldiers going east. In Kyiv, government buildings are blocked off and guarded by soldiers. But maybe it's always been like that. Outwardly at least, Kyiv seems relaxed and very safe*.
* Note: people always ask about safety. In over 4 years of travelling full-time, much of the time in Central/Eastern Europe, we've never had an incident. We've never felt unsafe walking around at night (although we're always careful. We stick to where people are and usually aren't out past midnight). Same holds true to Kyiv – we've walked around at night and have never felt unsafe walking around the city center.
Comparing Kyiv to other European capitals
Before coming here I thought Kyiv would maybe bring back memories of some of the Balkan capitals: Zagreb, Belgrade, Sarajevo or Skopje. Cities with a gritty charm. No. Development-wise Kyiv is far ahead of any of these cities and doesn't have the more recent scars of war evident in the Balkans. Architecture is very different. Maybe Prague or Budapest? No. Architecture and topography in both cities are far different. In fact we can't think of any city that has similarities with Kyiv. Which is another reason to visit – if you've only travelled in Western Europe you'll find Kyiv very different than anything you've ever seen.
Summing up
Lviv and Kyiv have been our highlights of our last 4 months in Central/Eastern Europe (which included Poland and Moravia, the Czech Republic's easternmost region). We're actually a bit sad to leave Ukraine. But we're planning to come back sometime next summer and to see much more. This was just an introductory trip. Ukraine has become one of our favorite countries.
---
---
PS. Looking to book flights, hotels, tours, or rent a car? Have a look at our Travel Resources page.