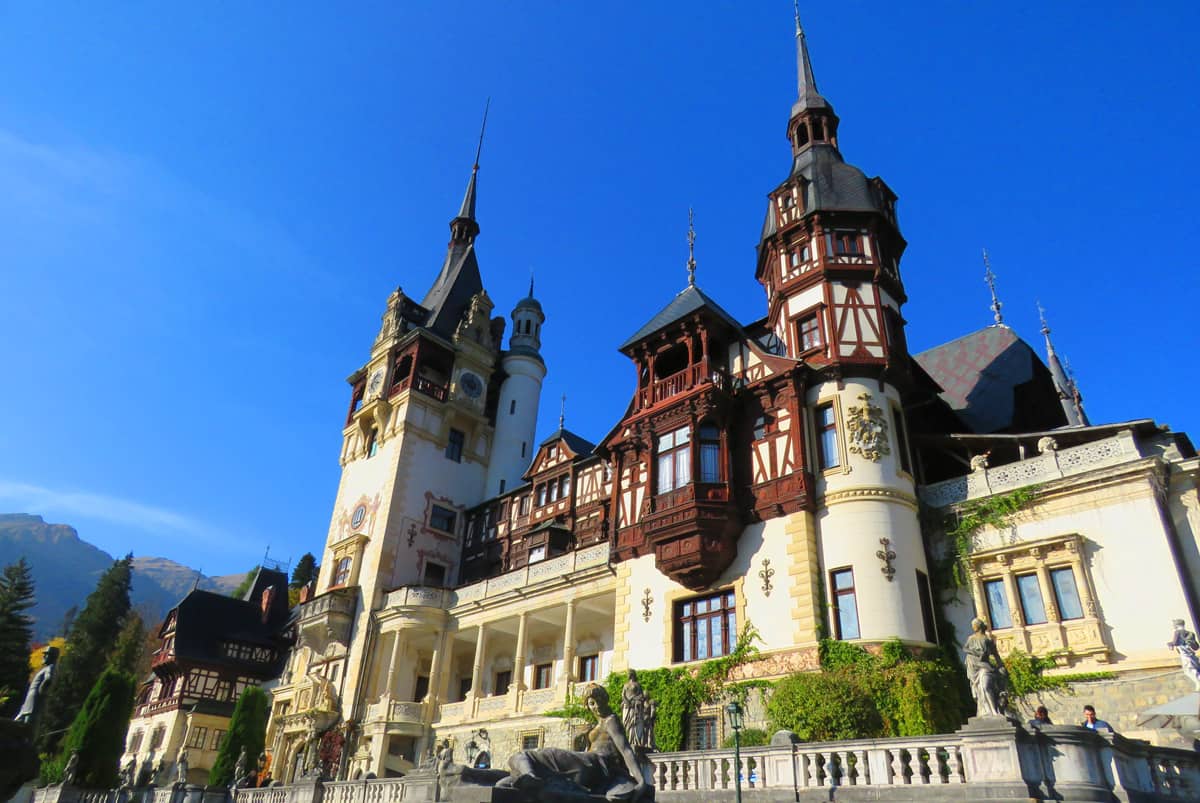 Why Peles castle is the one place you can't miss in Romania
Peles Castle is the most beautiful castle we've seen anywhere and was, without a doubt, our sightseeing highlight in Romania. Spanky looks at me funny when I throw fancy words around but I'll say one here because it applies perfectly to Peles: it is absolutely sumptuous. There, I've said it and still feel like a man. This post covers why Peles castle is the one place you can't miss in Romania.
The castle is actually more of a 'palace' than a castle and many have compared the style to that of Neushwanstein castle in Bavaria. Even the dramatic mountain scenery in the background is similar to that of Neushwanstein's. But Peles, for us, is the more beautiful of the two castles.
The building of the castle was started in 1873 and was intended to be the summer residence of Romania's longest serving monarch, King Carol I. The architect was a German, Johannes Schultz, chosen for his plan combining different classical European styles. Construction took 10 years and Peles Castle was inaugurated on October 7, 1883. It was the first castle in Europe to include central heating and electricity.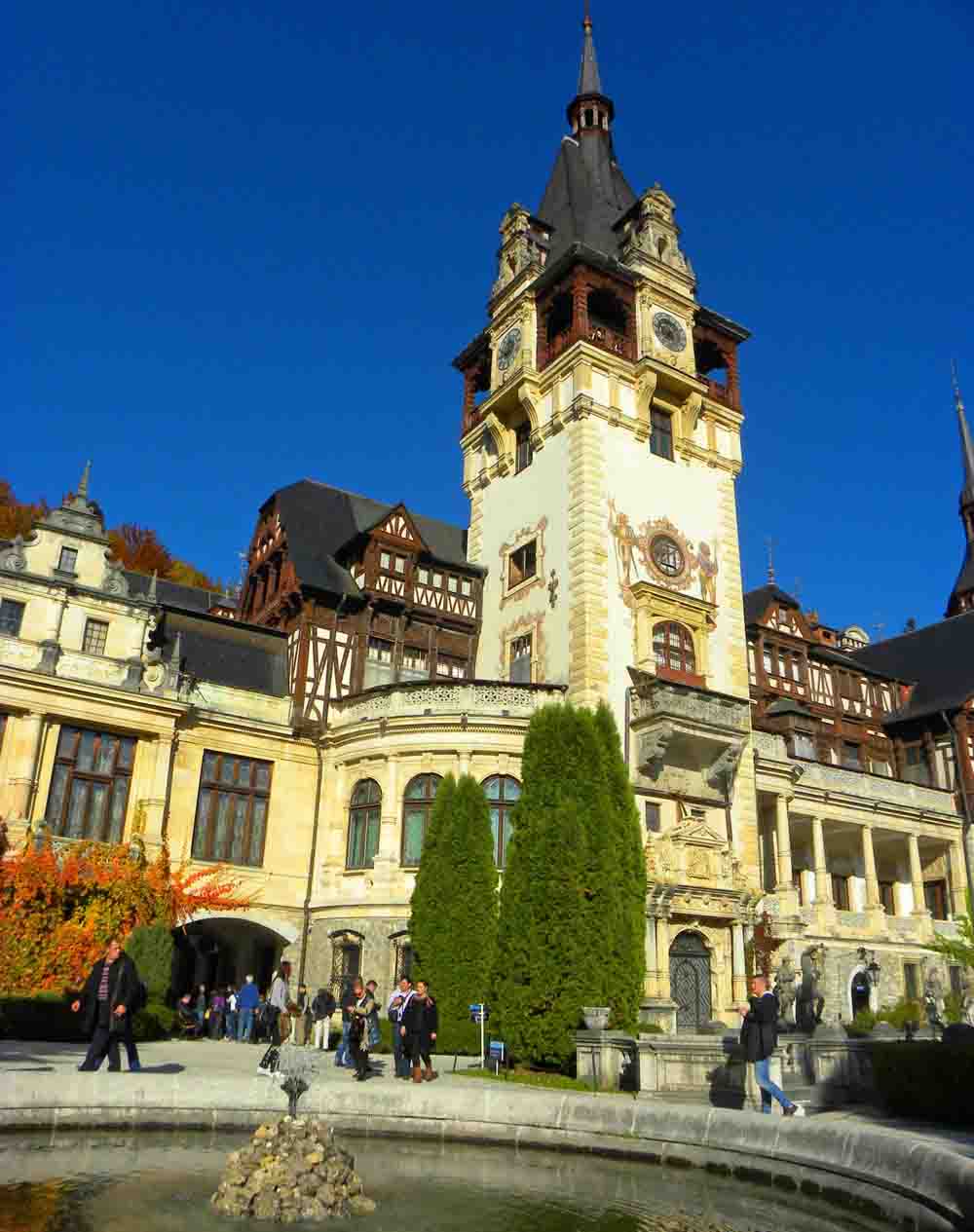 ---
---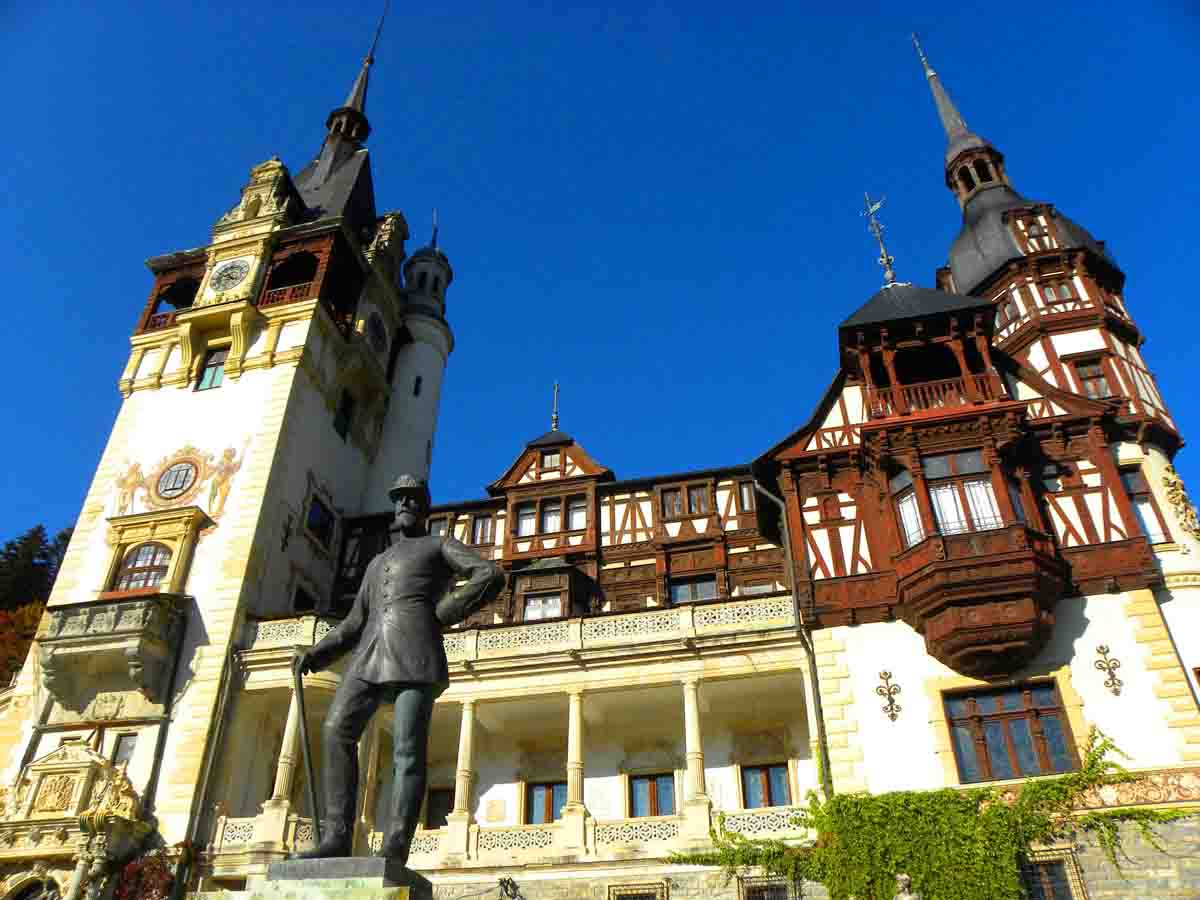 The interior of the castle is pure wonder with rich wood, stained glass windows, Murano crystal chandeliers, ebony and ivory sculptures, fine porcelain and even walls covered with Cordoba leather. Most of the style is German Renaissance but you can also see elements belonging to the Italian Renaissance, Gothic, German Baroque and French Rococo style. Peles has 170 rooms, many with dedicated themes from different cultures. It also has 30 bathrooms.
---
---
Peles continued to be used as a summer residence by the royal family until 1948 when it fell into the hands of the communists. They turned it into a museum. Then, in 1975, Nicolae Ceaușescu closed it down. He did however host some colourful world leaders here, people like Richard Nixon, Gerald Ford, Muammar al-Gaddafi, and Yasser Arafat.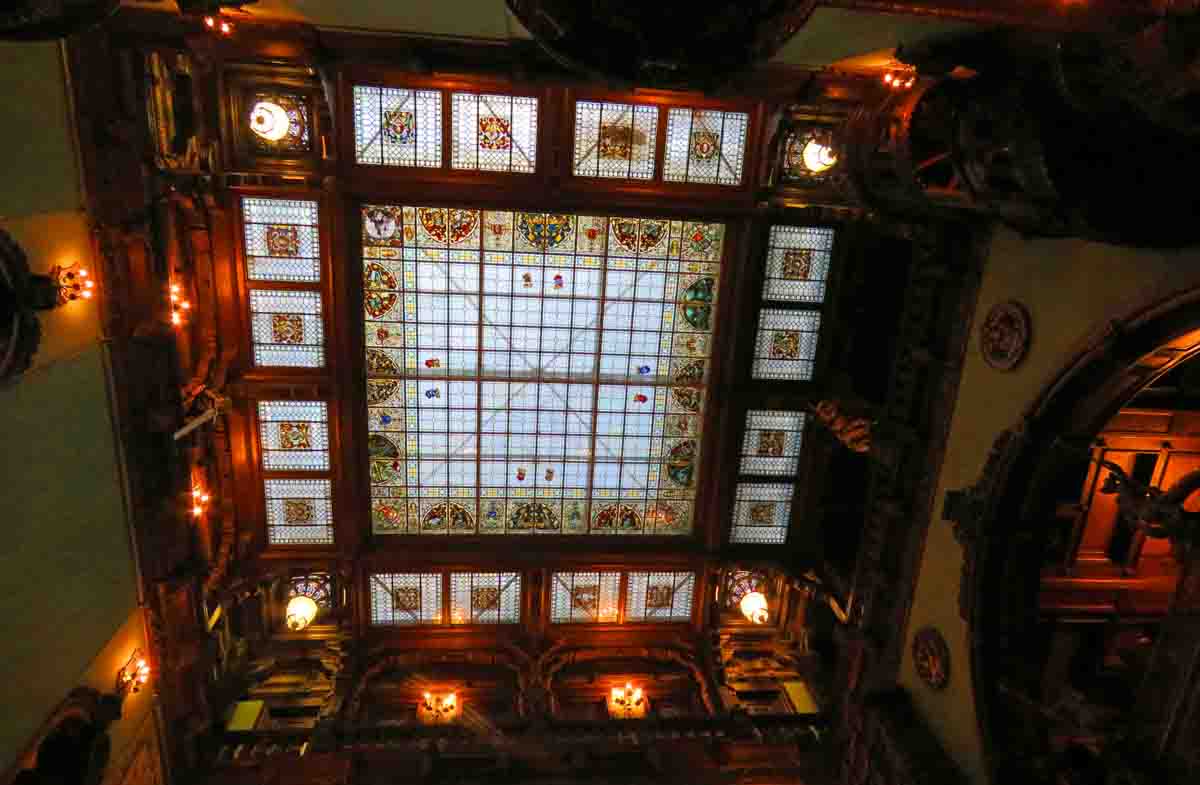 .
---
---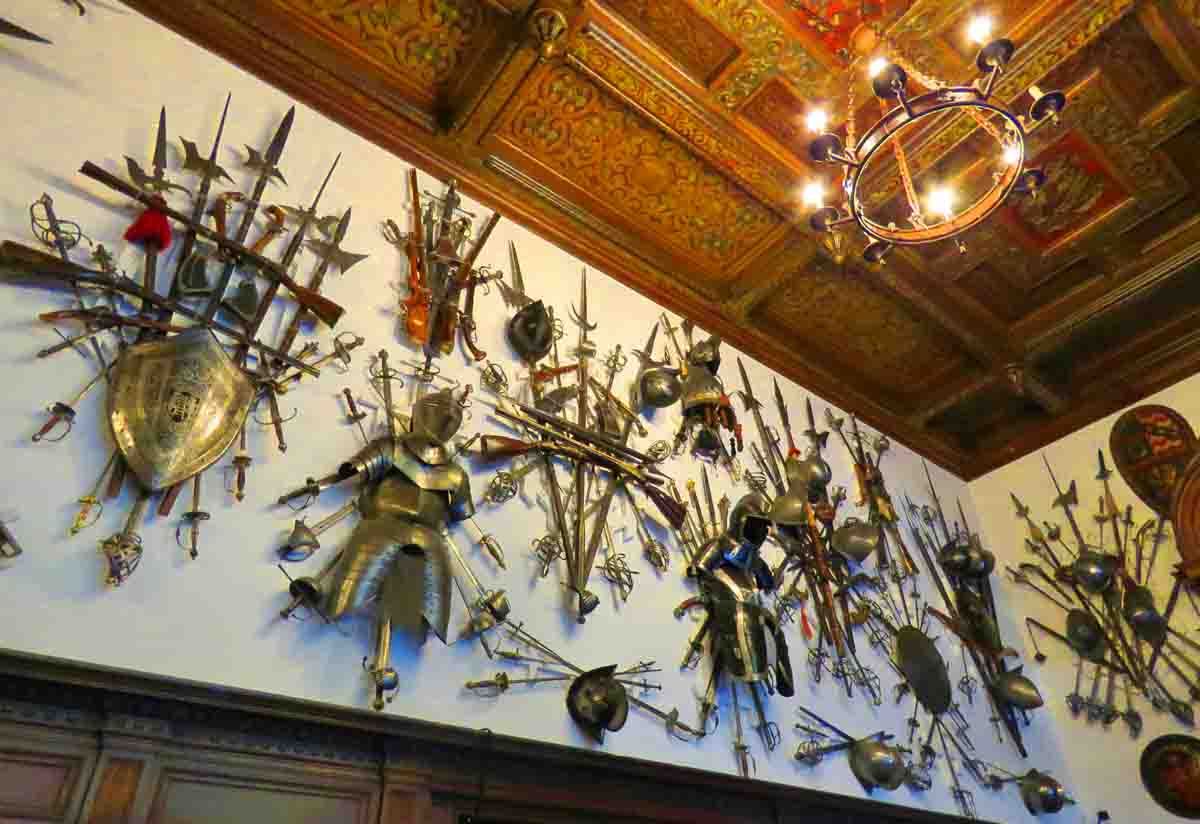 .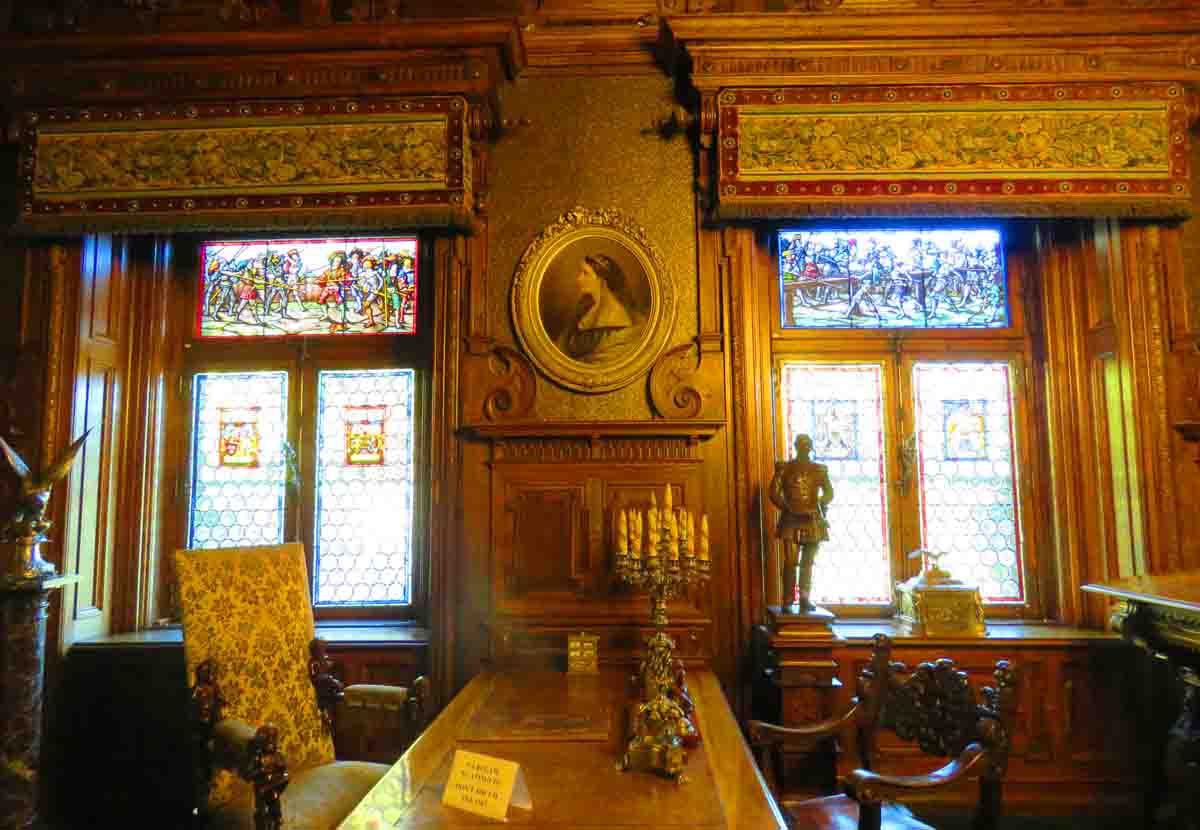 ---
---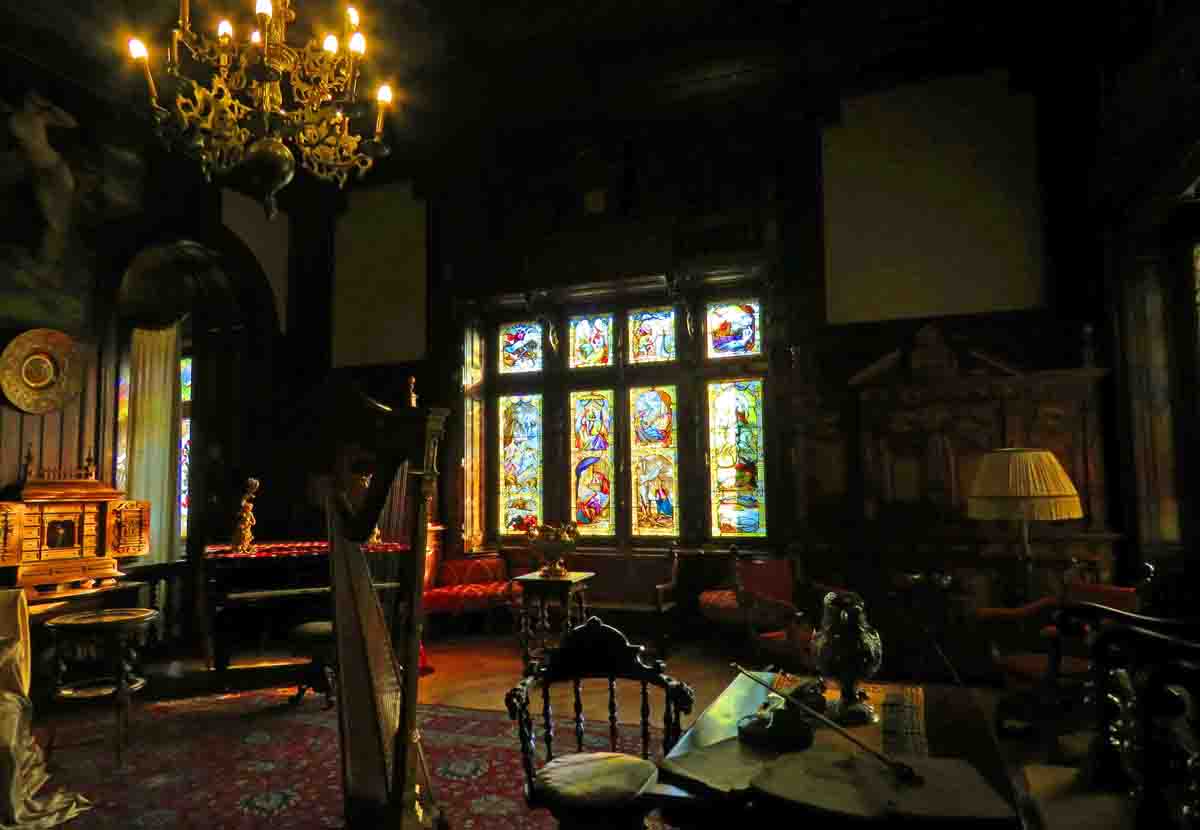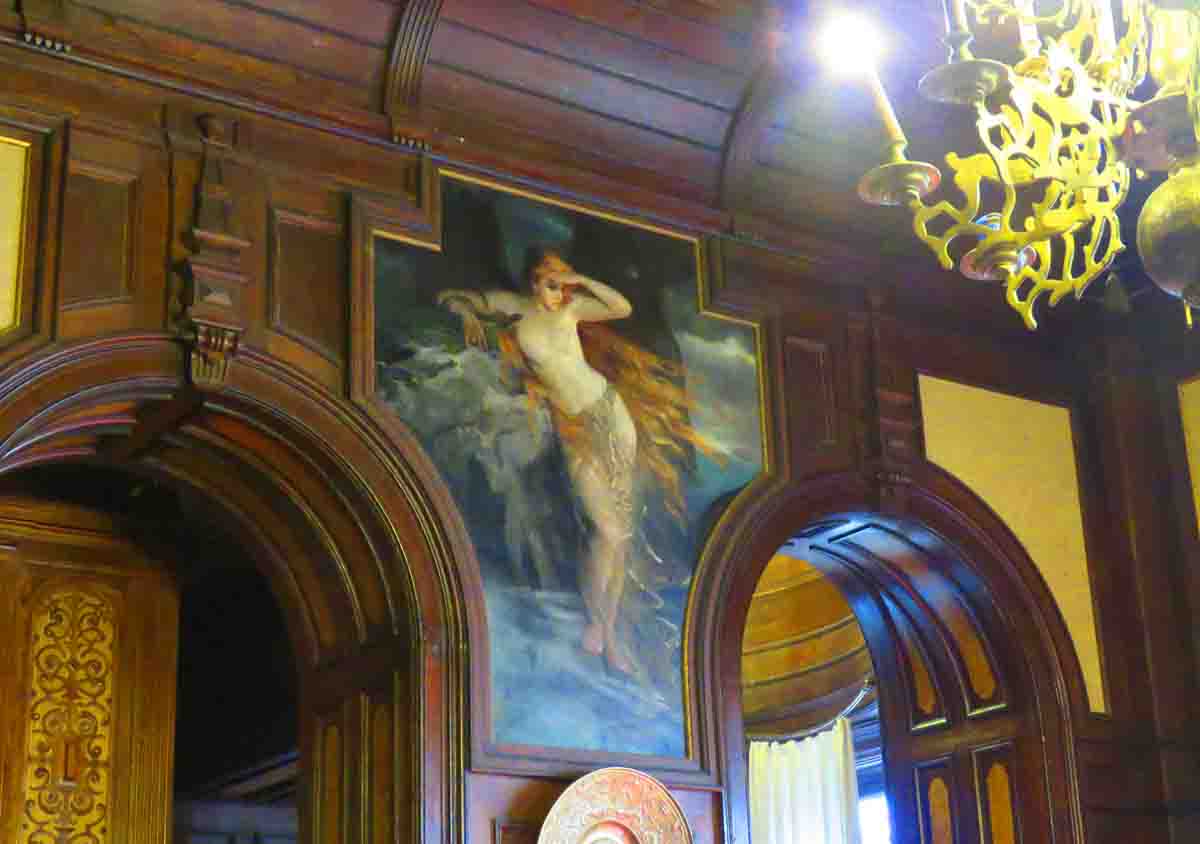 .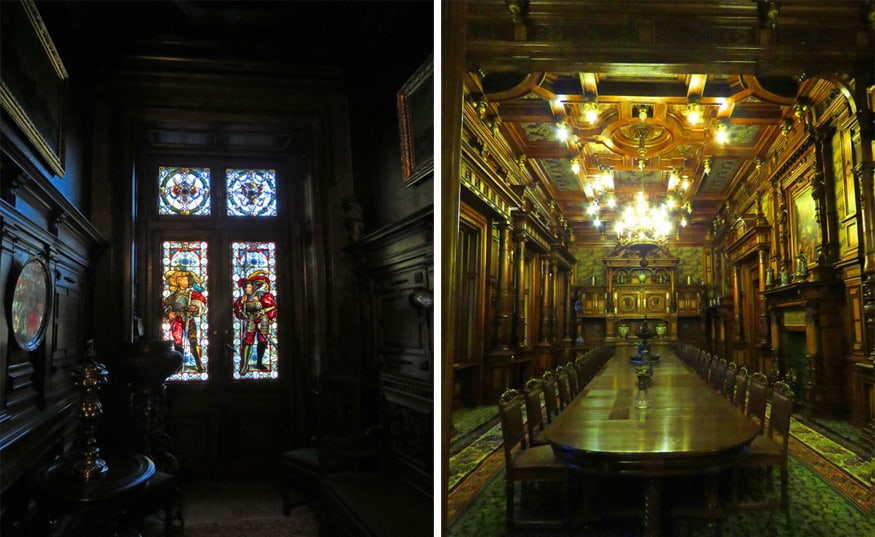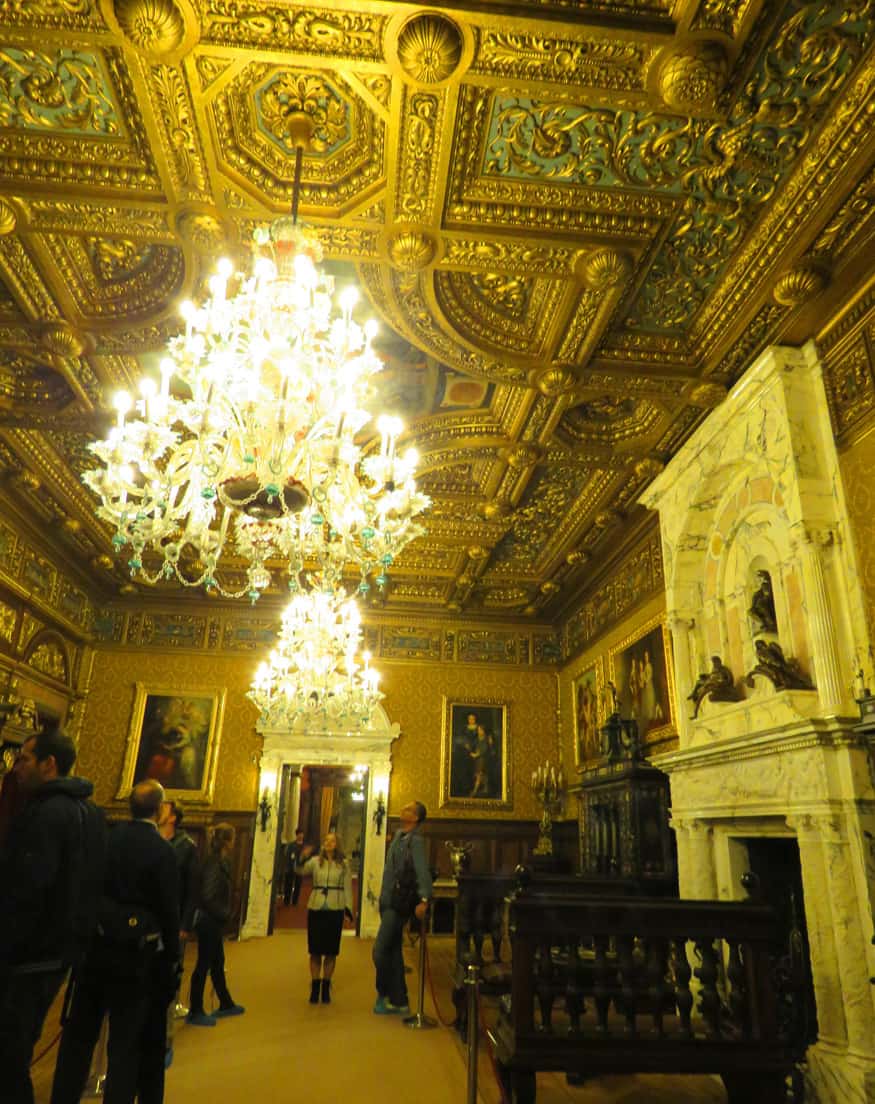 ---
---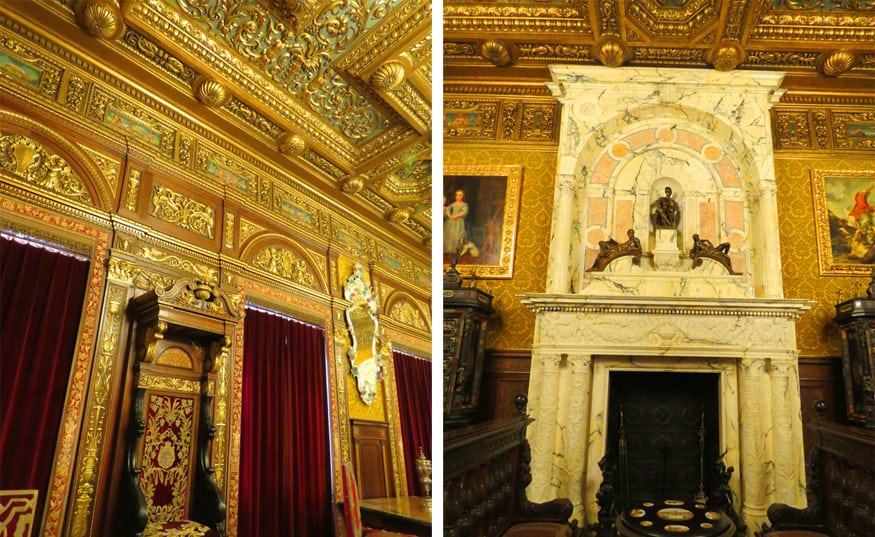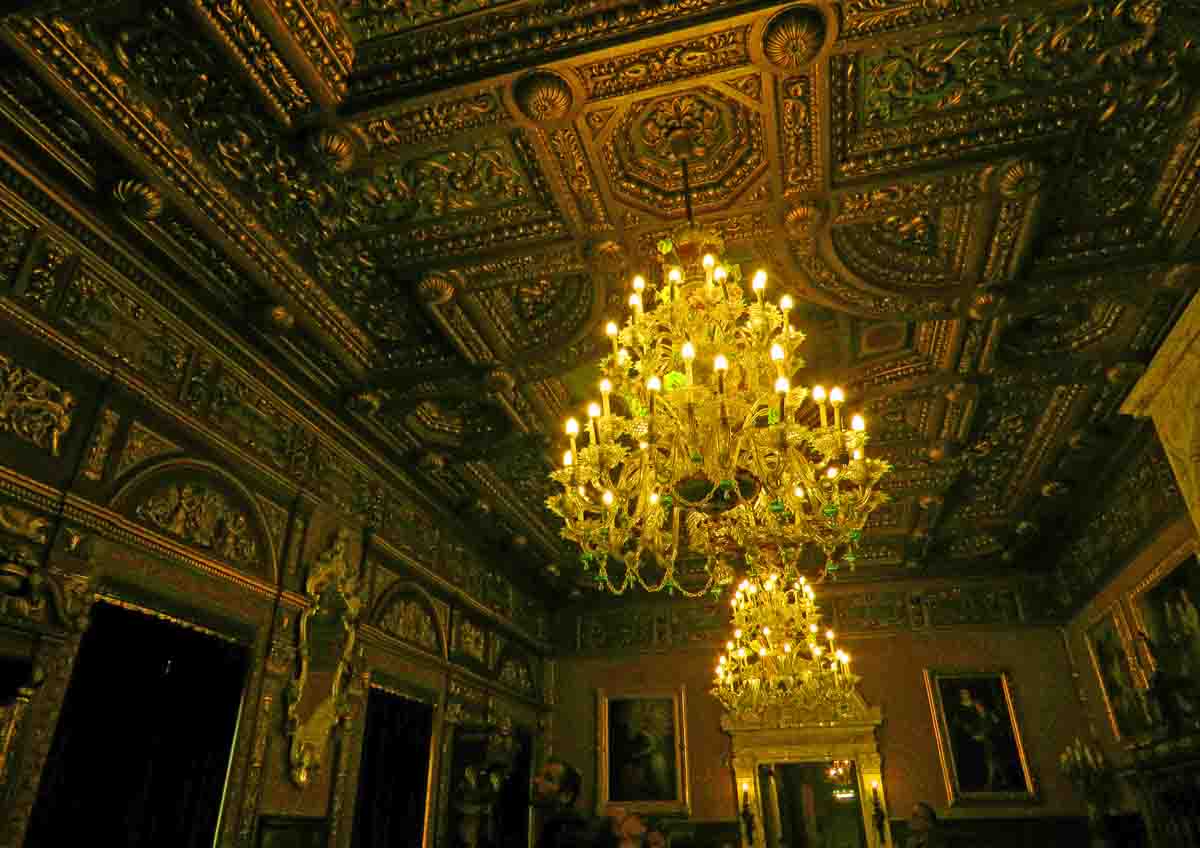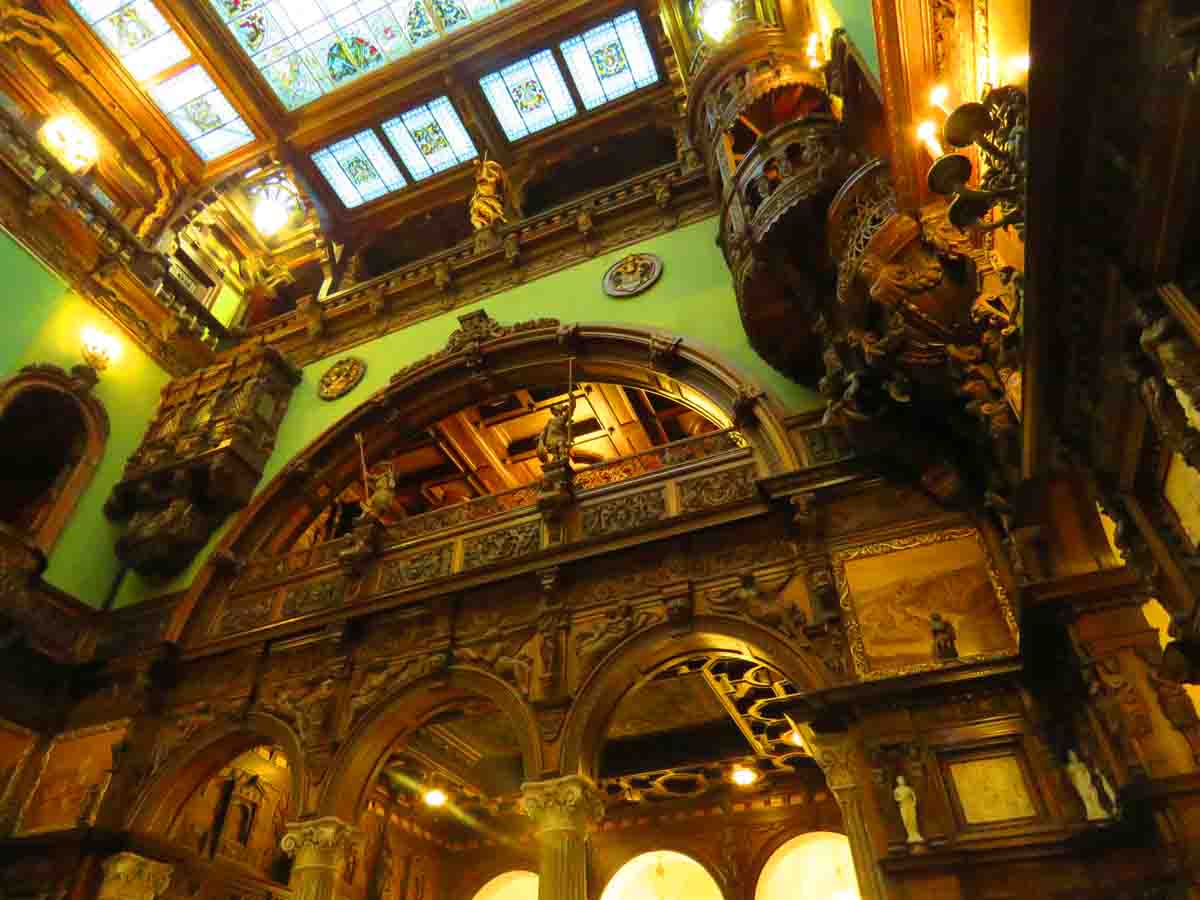 .
---
---
Tours and prices at Peles. We took the regular tour (you can only take a guided tour) which cost 50 Lei each. But this tour only covers the ground floor, not the 2nd floor. You can also get a tour covering the 2nd floor for 100 Lei each. Peles Castle Website.
It's expensive: but we really thought Peles was incredible and worth the money.
Below: Tours that include Peles
Besides Peles, Sinaia has many attractions for a place this small. 5 minutes from Peles, Pelisor Castle is built by the same architect and warrants a visit. There is also the Sinaia Monastery which has two Byzantine-style churches, the oldest dating back to 1695. Finally you can take a gondola up the mountain where you can have a coffee overlooking the valley below. But besides all these sights, it is just a really pretty town surrounded by some impressive geography. We regretted not having spent more time here and it will be the first place we come back to if ever in Romania again.
Related: Castles and Fortresses that you may have never heard of
Accommodation in Sinaia
If you decide to spend a night of a few days here (I think it merits at least a night) I recommend the Regal 1880 (luxurious stay in a historic building – but at Romanian prices).
..
Sinaia is on the Brasov – Bucharest train line and there are trains stopping from both directions almost every hour. Travel time from Brasov is 1 hour, from Bucharest 1.5 hrs.
---
---
Ps. If you find our blog helpful, please consider using our links to book your flights, hotels, tours, and car rentals. Have a look at our Travel Resources page.