What to See around Brasov, Romania
There are some easy day trips from Brasov, including to the famous Bran Castle (also known as "Dracula's Castle"). You may find yourself surprised by some of the highlights you'll find below – we actually enjoyed them in reverse order of popularity and were astounded that some get little to no visitors.
The locations covered below are truly the closest around Brasov and can all be visited by taxi. Unless you have your own wheels it is the simplest mode of transport to these attractions. The furthest is Bran Castle, 30 km away. As I mentioned in my previous post on Brasov, the cost of taking a taxi is inexpensive in Romania. Note: There is another spectacular destination (our favorite in all of Romania) 50 km away from Brasov that can be visited by train. That will be covered in my next post (it deserves it's own post).
.
Attractions around Brasov:


.
1) Bran Castle
Bran Castle is the most famous (ie touristy) Castle in all of Romania. It is promoted as "Dracula's Castle" and I guess people gobble that up because the place is packed with tourists.
.
There was no Dracula, he was a fictional character based on Bram Stoker's 1897 novel Dracula. Stoker had actually never been to Romania and the idea of using a castle in the Carpathian mountains was only inspired by accounts he heard of cruel rulers and mysterious palaces hiding among the rolling hills and peaks of this region. Somehow, Vlad Tepes, a real-life prince known for the impalement of his enemies, became the embodiment of Dracula. And Bran Castle, which fit Stoker's description of what Dracula's castle should look like, became "Dracula's Castle". Never mind that Vlad Tepes most likely never set foot in Bran Castle.
Today Bran Castle milks the whole Dracula story to the fullest.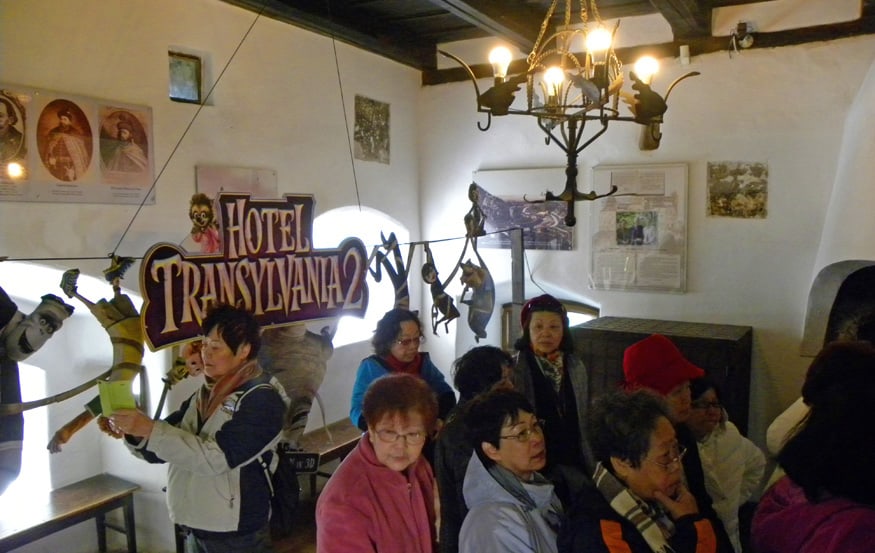 .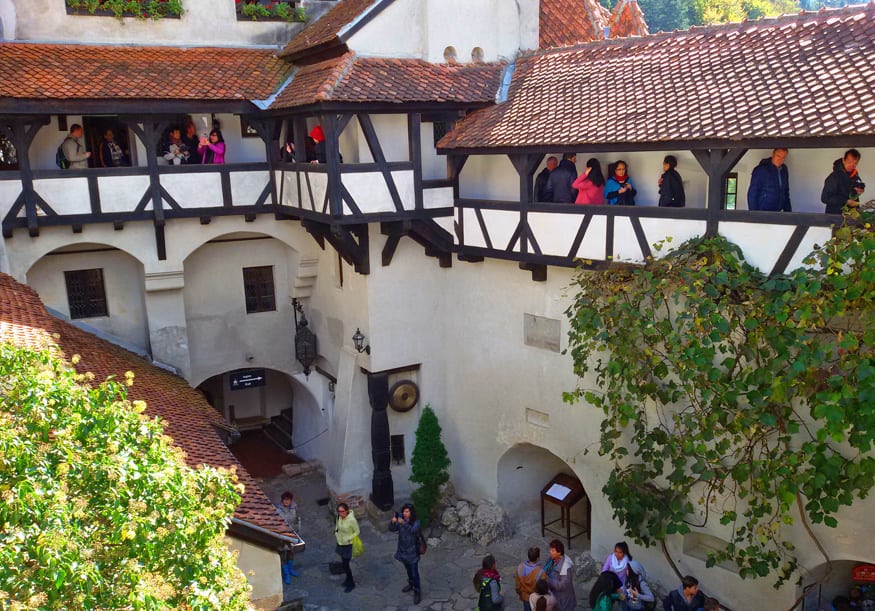 ---
---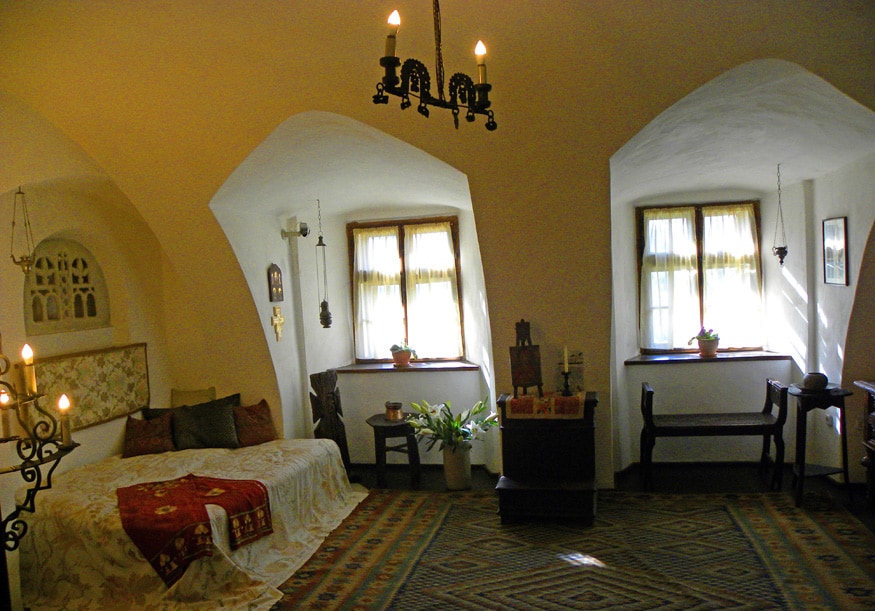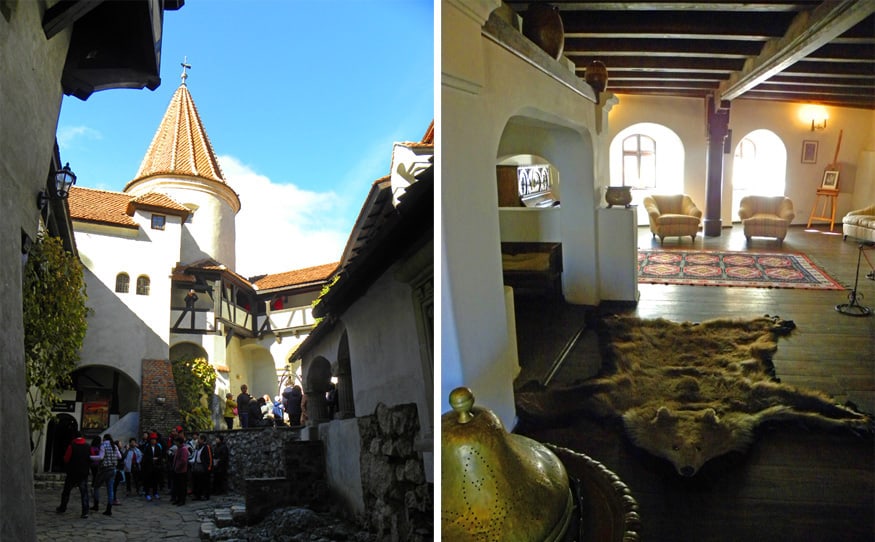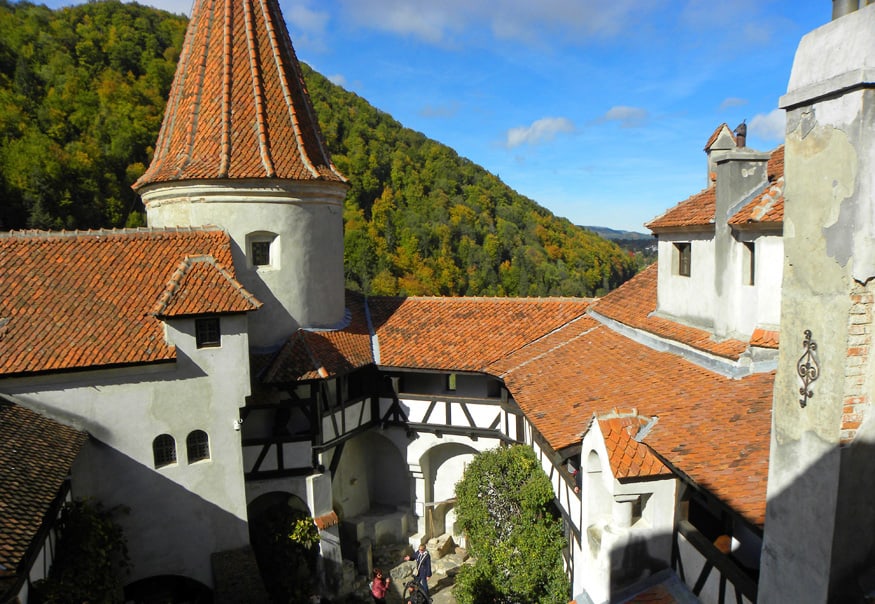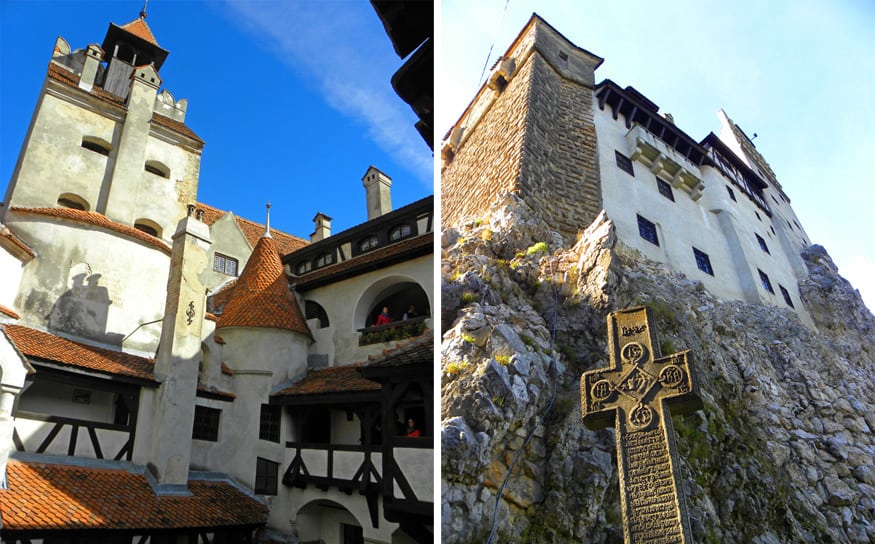 .
---
---
Visiting Bran can be summed up as boring, uninspiring, and would have been totally forgettable if it wasn't for the memories of having to bump shoulders with hordes of tourists for the better part of 45 minutes. We couldn't wait to get out. Unfortunately there was a line for that too. How the heck does a place become so popular when it is so awful? It boggles the mind.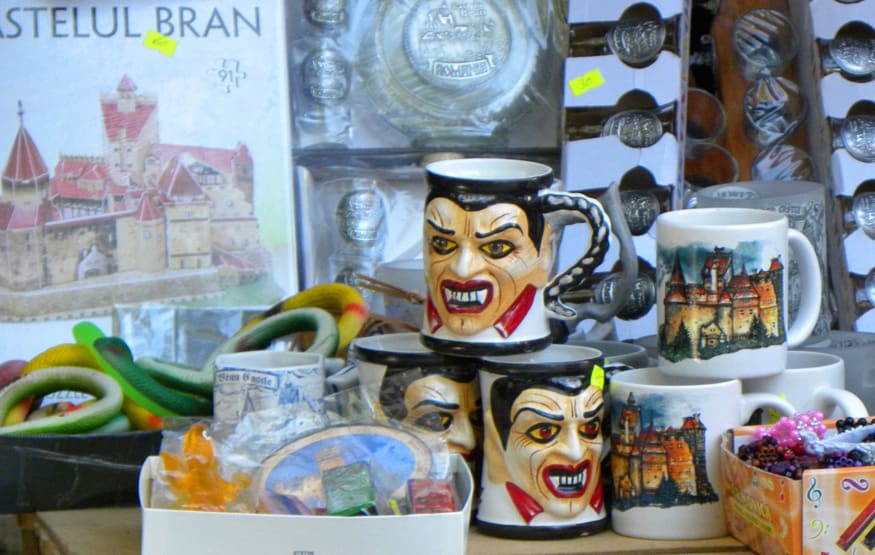 Bran Castle? For us a total waste of time and I'm not recommending it to anyone.
Related: Travel Bloggers on Tourist Traps and Disappointing Places – and where you should go Instead.
This Tour takes you to Bran Castle AND Peles Castle (which is fabulous).
---
---
.
.
2) Râșnov Citadel
About halfway between Brasov (18 km from Brasov) and Bran lies the town of Râșnov, known for the Râșnov Citadel.
The Citadel was built in the 11th century by Germanic Teutonic Knights as a refuge against invading Tatars. It was expanded upon by Saxons who came to Transylvania from Germany in the 12th century – encouraged by the rulers at the time – to build up the land and defend the southern borders of what was the Hungarian Empire. Strategically located on the commercial route that linked Transylvania to Walachia, the Citadel had homes, a school, a chapel and was essentially a fortified hilltop village. The Citadel repealed the first Ottoman sieges in the 1400's and did so again in the late 1600's.
The fortress was abandoned in the mid-1800's and it is only in recent years that it has been restored.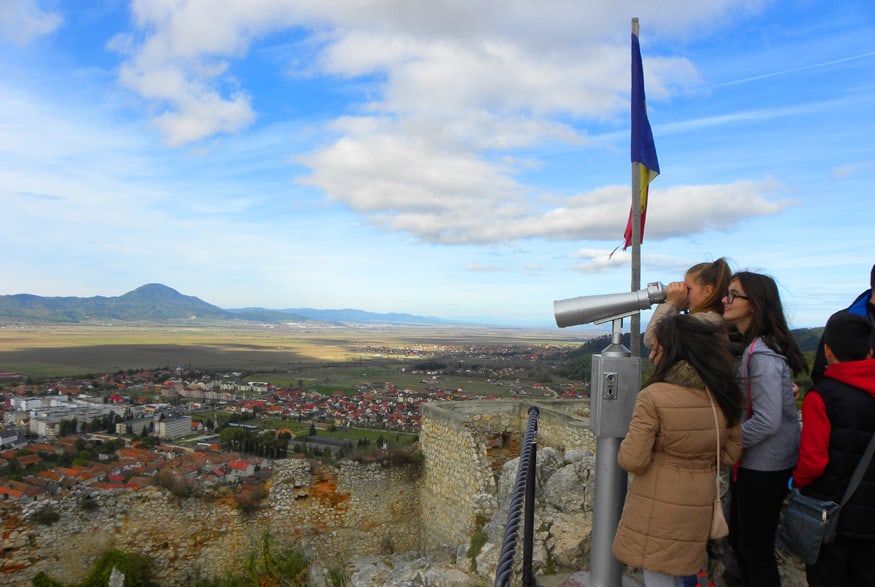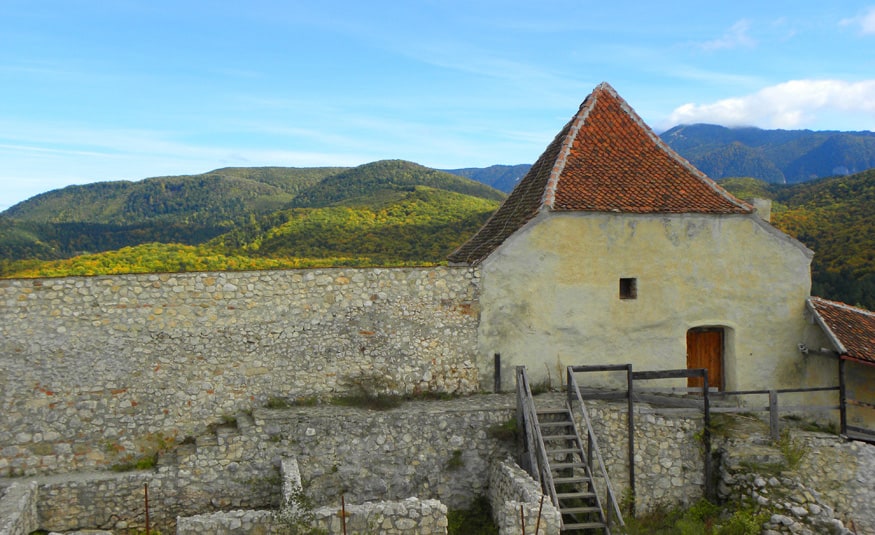 ---
---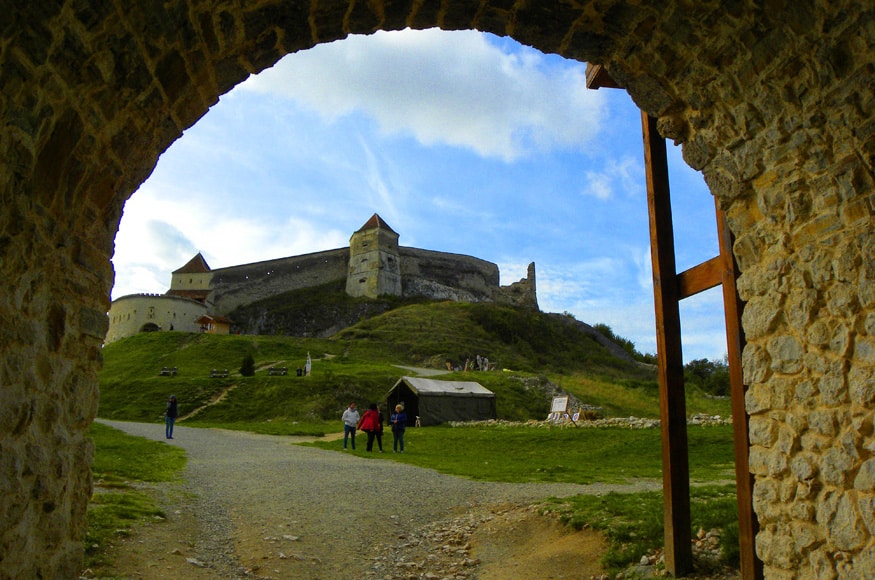 .
Our thoughts on the Râșnov Citadel: There is not that much to see of the Citadel itself – it actually looks more impressive from outside the walls and looking up from the town below. Inside the walls you'll find a few buildings and lots of walls. The views however are great and I think it is worth a trip here from Brasov just for that.
This Tour covers everything covered on this post: Bran Castle, Rasnov Citadel, and the fortified churches of Prejmer and Harman.
---
---

.
The Fortified Churches of Brasov County
We have to thank our friends at Westwards.de for this recommendation: they are always full of great tips.
Very close to Brasov are 3 little German towns – all in very close proximity to each other – that have fortified churches. One of them is a UNESCO site but all 3 are equally worth a visit. We knew they were there but didn't make them a priority. We were so wrong – they were the highlight of the day and easy trip from Brasov. And the best thing is that we saw 2 or 3 other tourists the whole day.
3) Prejmer Fortified Church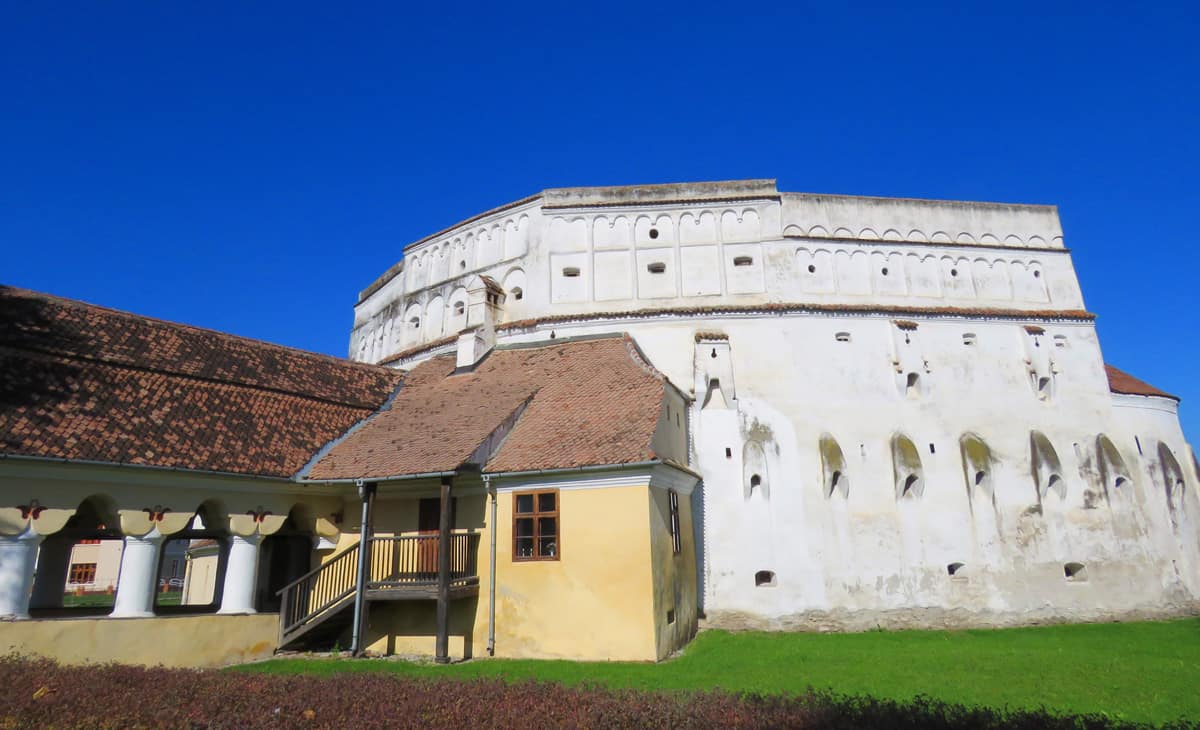 This is the largest fortified church in southeastern Europe. Like Râșnov Citadel, the fortified churches were built by the Germanic Teutonic Knights in the early 1200's for the purpose of protecting the inhabitants of the town from attack by invading forces (and there were many including the Mongols, Tatars, Ottoman Turks, Cossacks and Moldavians). Prejmer repealed them all.
The walls around the church are 40 feet high and 10 to 15 feet thick. Within the walls is a mini-town, including 272 rooms on 4 floors. Within the center of the circular walls is the church.
---
---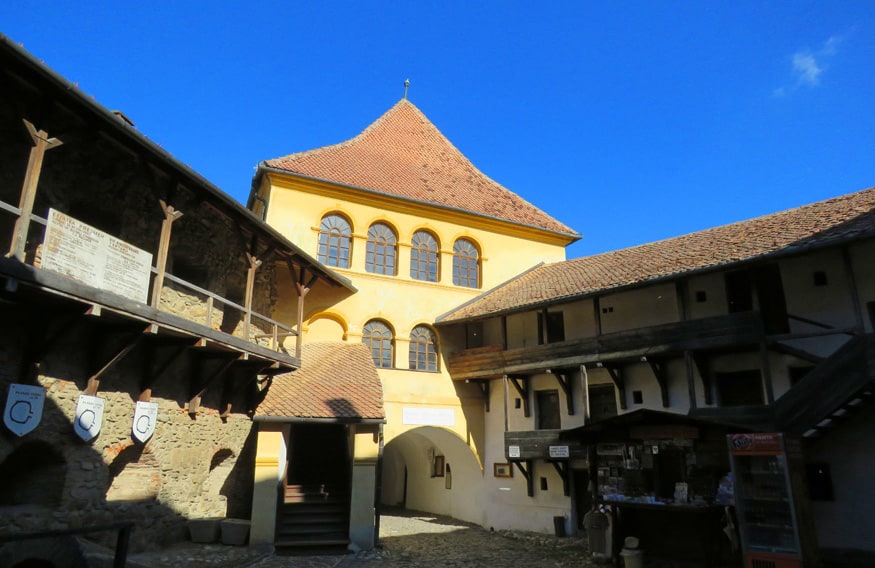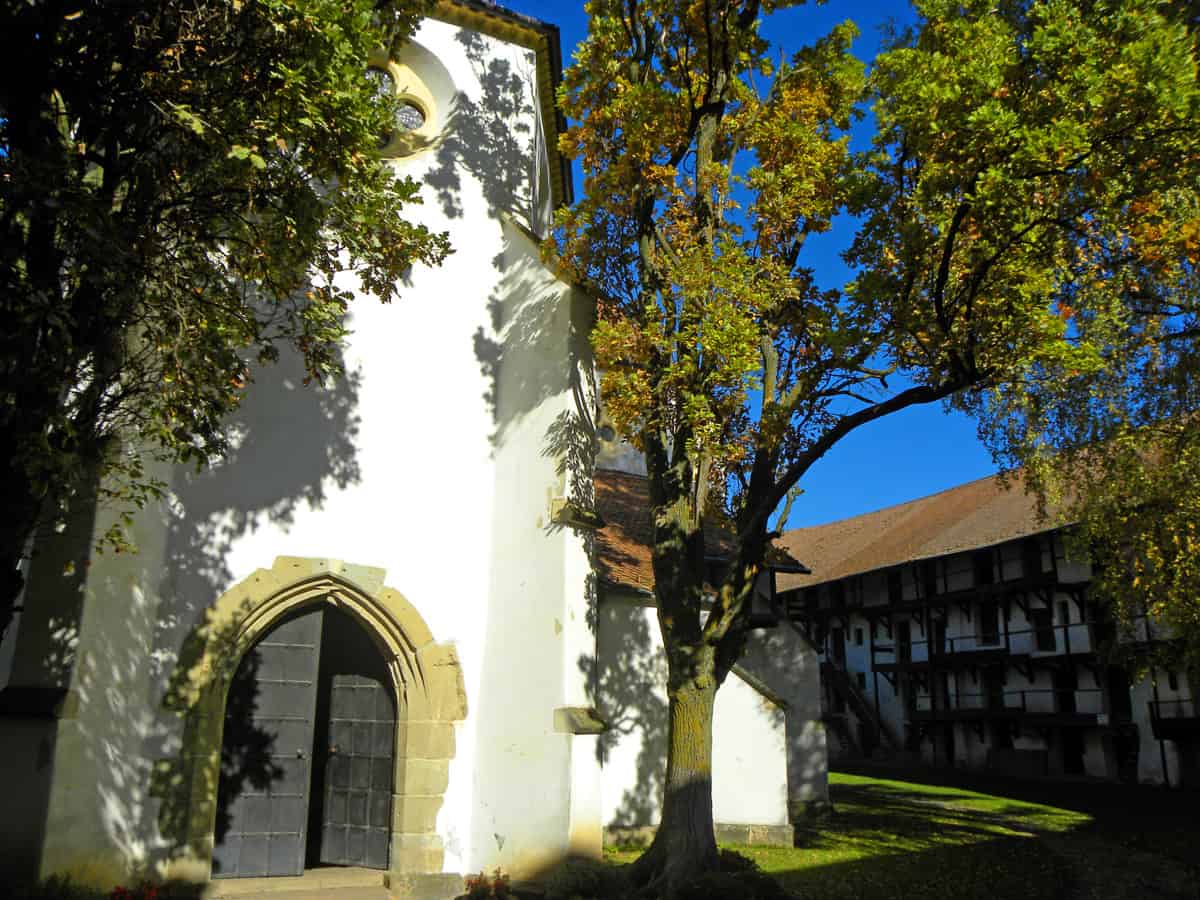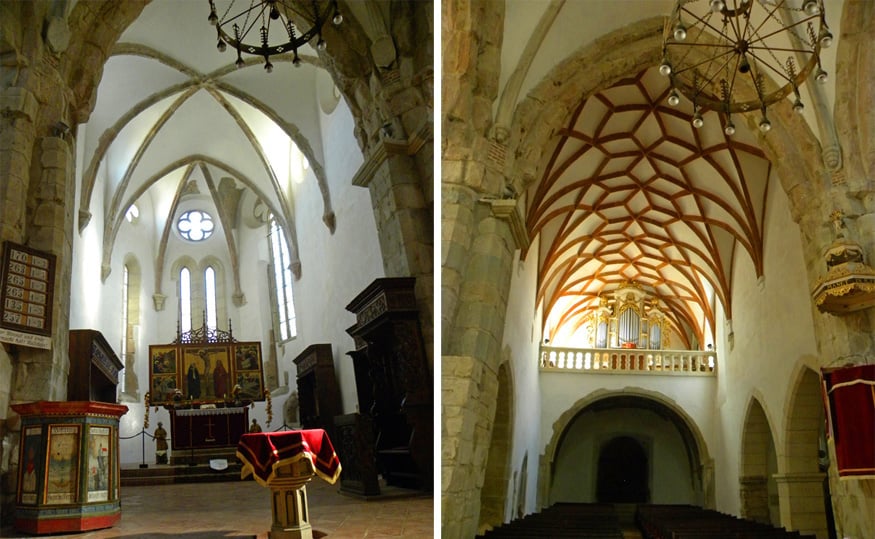 Below: you can go into the homes in the wall which are all interconnected with different passageways. You'll find a schoolroom and different workshops, as well as a long passageway that circles the whole wall, with nooks for firing and dropping boiling oil on attackers. Incredibly impressive and spooky wandering around all by yourself.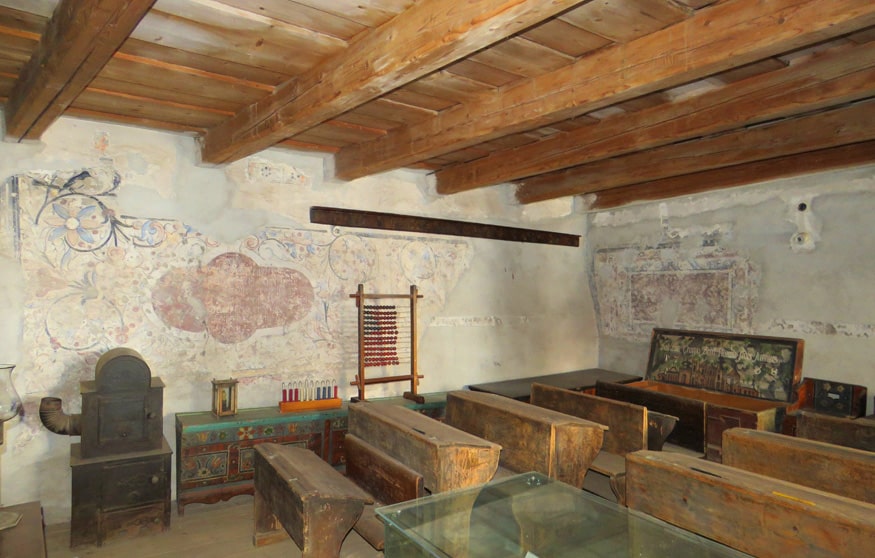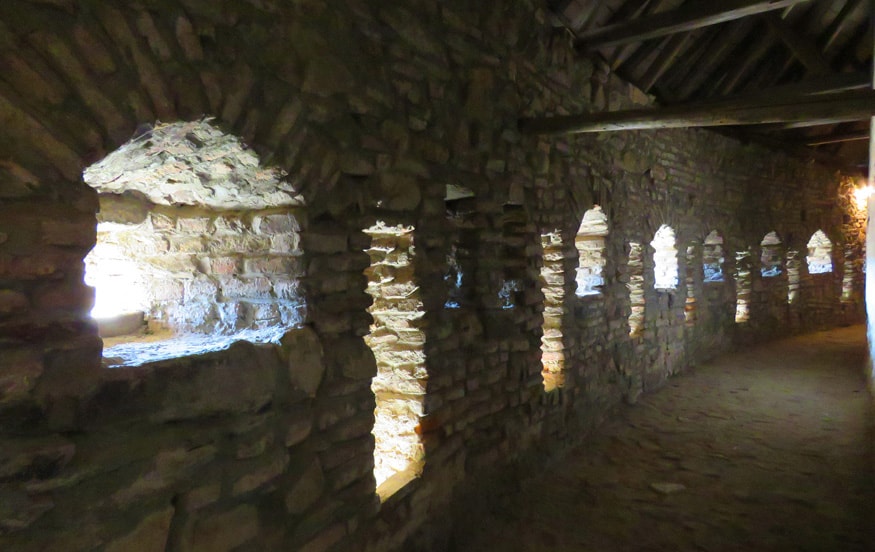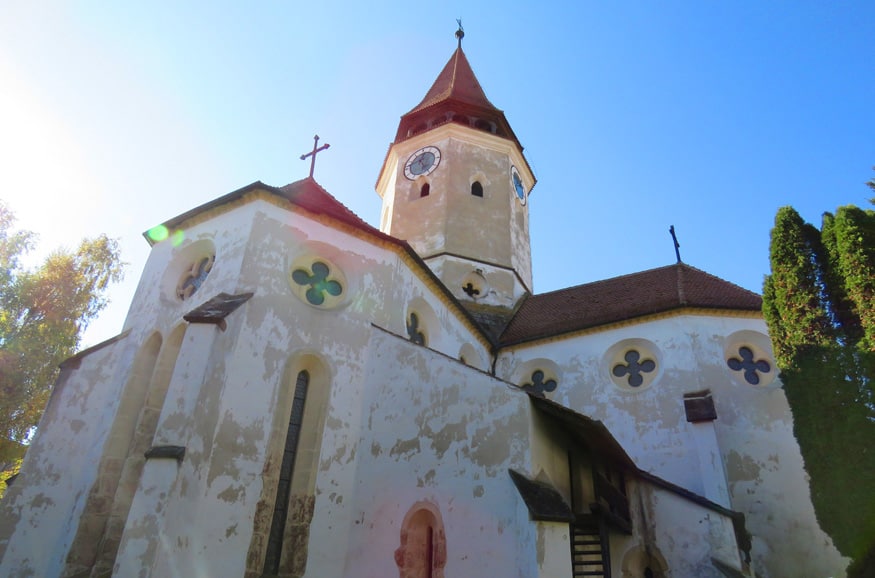 .
.
---
---
4) Harman Fortified Church
A 5 minute drive away from Prejmer, Harman is every bit as impressive. Interestingly, the 3 towns that we would visit are still Germanic and the townspeople still speak German. We were given a "Danke" from the man we bought the ticket from a Harman. There wasn't a single other tourist there.
---
---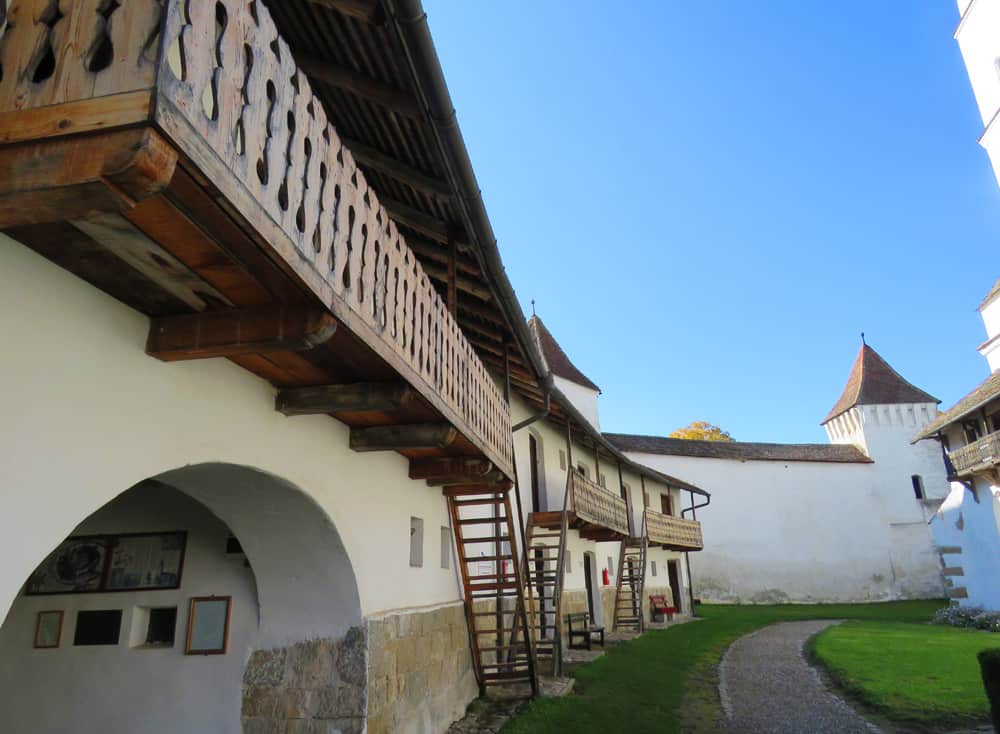 .
More views in the church grounds.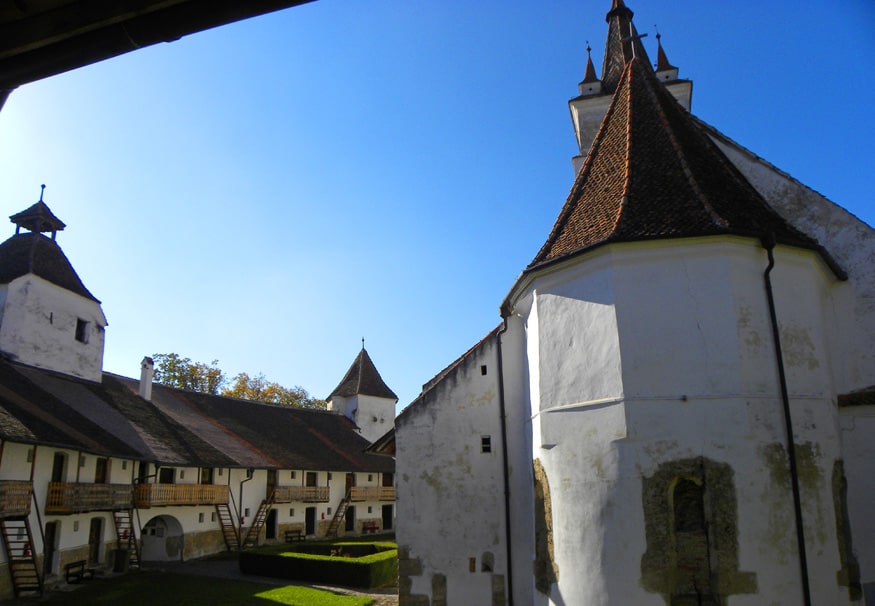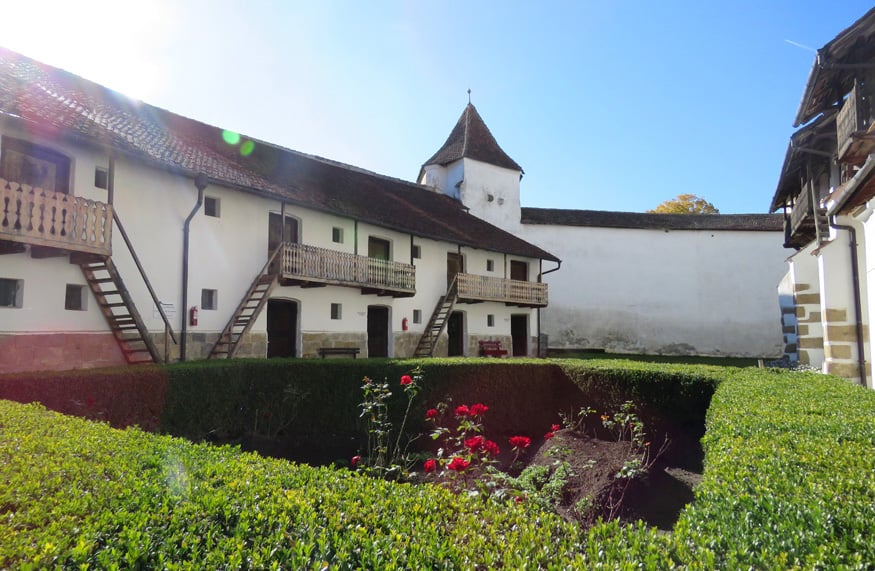 .
---
---
.
5) Sînpetru Fortified Church
This church sees no tourists. In actual fact I think we woke up the caretaker when we came knocking at the door. But what followed was a very interesting visit to a fortified church that has received very little restoration work – as well as a very pleasant tour by the caretaker who seemed excited to have visitors.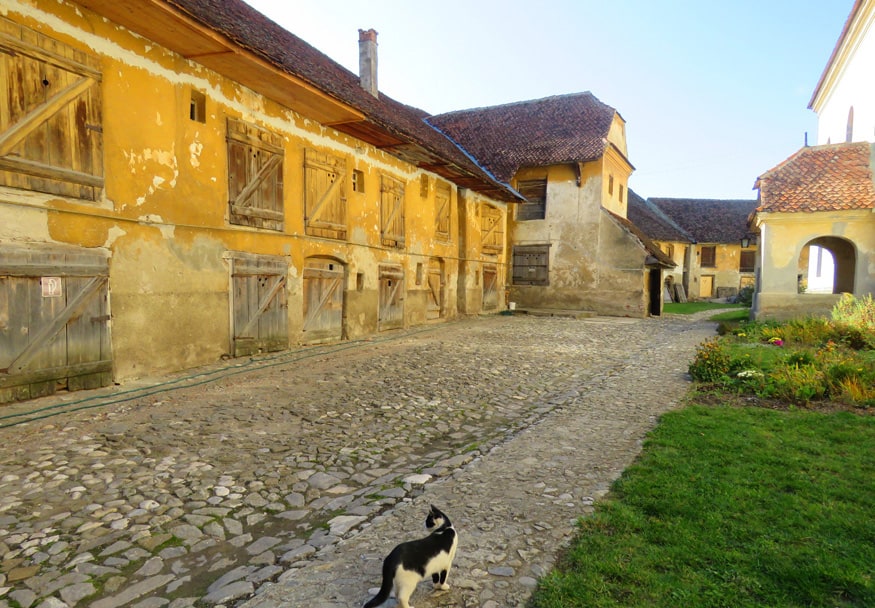 ---
---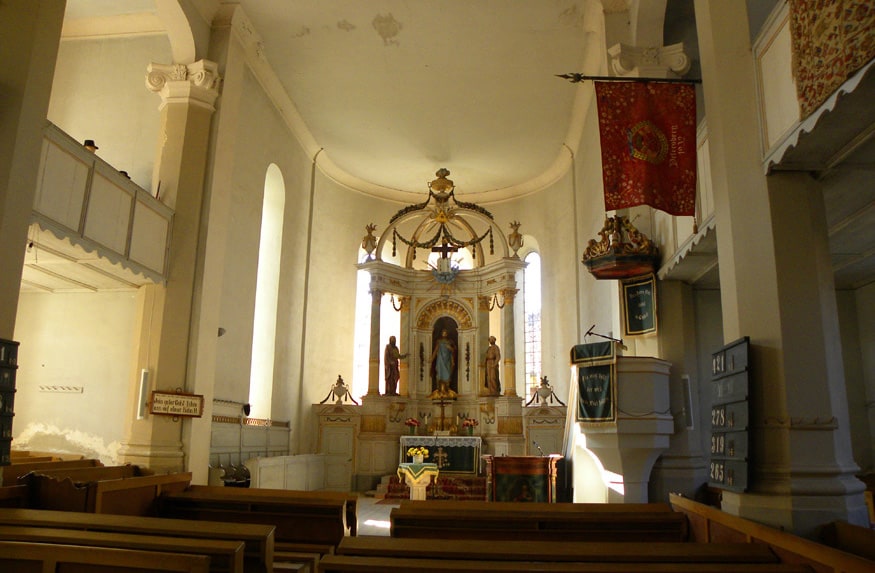 .
---
---
We spent a little over 2 hours exploring these 3 churches in the little towns of Prejmer, Harman, and Sinpetru. All the churches you see above are within about 5 minutes drive from each other and the furthest was Prejmer which was about 20 minutes from Brasov. Really, a fantastic afternoon.
Cost of entrance to the churches: Prejmer 8 Lei per person, Harman 7 Lei per person, Sinpetru 5 Lei per person. Totally worth each.
This Tour takes you to Prejmer and Harman
.

These above are the highlights in the immediate vicinity of Brasov.
.
Ps. If you find our blog helpful, please consider using our links to book your flights, hotels, tours, and car rentals. Have a look at our Travel Resources page.