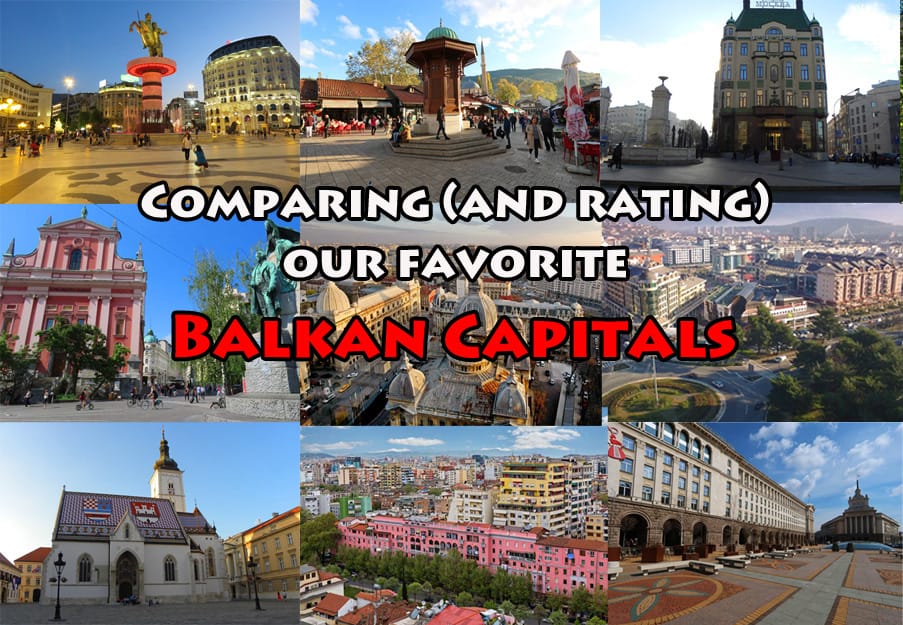 The Best Balkan capitals

It's no secret that we love the Balkans. Besides incredible geography and welcoming people, the Balkan countries offer a ton of variety within what is a relatively small geographic area.
Similarly, its capital cities are all very different and (mostly) exciting in different ways. Not only that, most are little known by the average traveller and as a result you can expect to have original experiences while getting great value for your money.
This post compares the different Balkan capitals. I also give you all the information your need to plan a road trip comprising the different capitals.
At the bottom of the post I'll tell you our favorite Balkan capitals.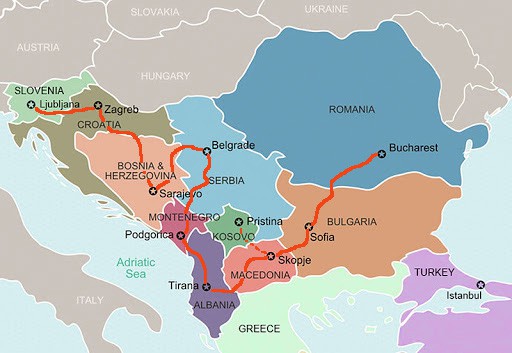 ---
---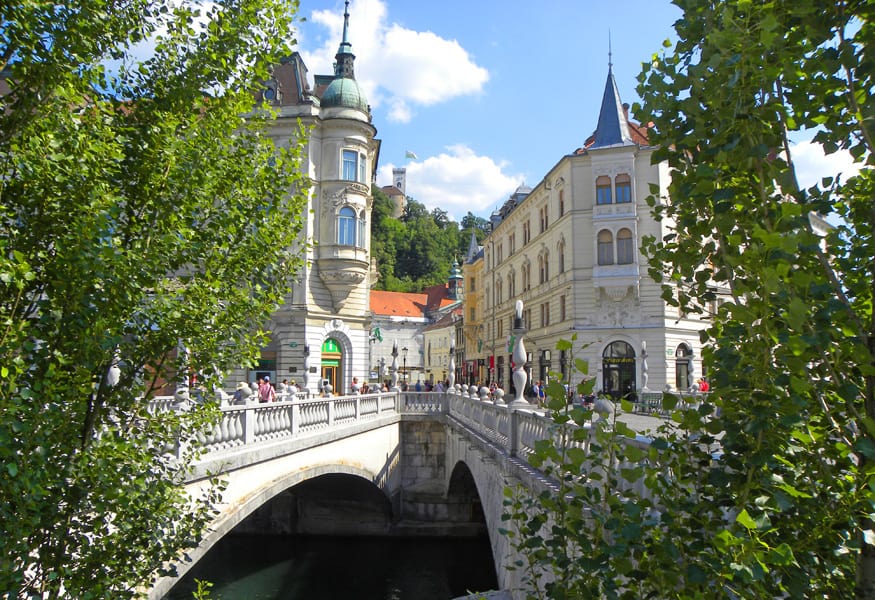 Ljubljana (Slovenia)
The most northernly capital in the Balkans, the best word to describe Ljubljana is "charming". It's a small city with a pedestrian-only old town, a river that cuts through its center, and a castle that looms over everything. Ljubljana is relaxed, clean, and actually feels more Austrian (the Austrian border is 60 km away) than it does Balkan. I mentioned "great value for your money" up top when generalizing on the Balkans – you can exclude Ljubljana from that. It's by far the most expensive city on this list.
I think 2 nights is enough to see Ljubljana. There are no standout sights of interest but it's a pretty and charming place. Ljubljana can also make for a great base to explore Lake Bled and Lake Bohinj, two geographical highlights in Slovenia.
Accommodation: City Hotel Ljubljana – nice, centrally located, and good value (for Ljubljana).
Ljubljana is 2 ½ hours by train from Zagreb which is the next logical stop if working your way through the Balkan capitals.
---


Zagreb (Croatia)
We've been to Zagreb many times on our way to the coast. It's a pleasant and comfortable city with pretty parks and architecture dating from the Austro-Hungarian empire. Zagreb feels very different from the Croatia that most people associate with Split and Dubrovnik.
The highlights of the city stretch from the beautiful train station, through some city parks, to the upper town. There you'll find St. Mark's church and Zagreb Cathedral. It's worth seeing the National Theatre as well.
Like Ljubljana, 2 nights is enough to see everything you need. Our reflections on Zagreb here.
Accommodation: We like to stay in the Met Boutique Hotel near the Cathedral. Perfect for a day or two.
From Zagreb to other Balkan capitals: Sarajevo is 6 hours by bus or 50 minutes if flying (Croatian airlines is the best option). Belgrade is 7 hours by bus or 65 minutes if flying (Air Serbia has direct flights).
---
---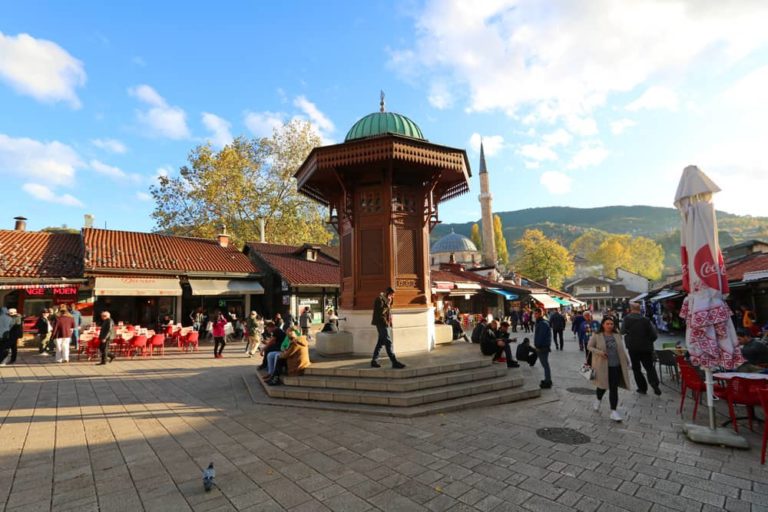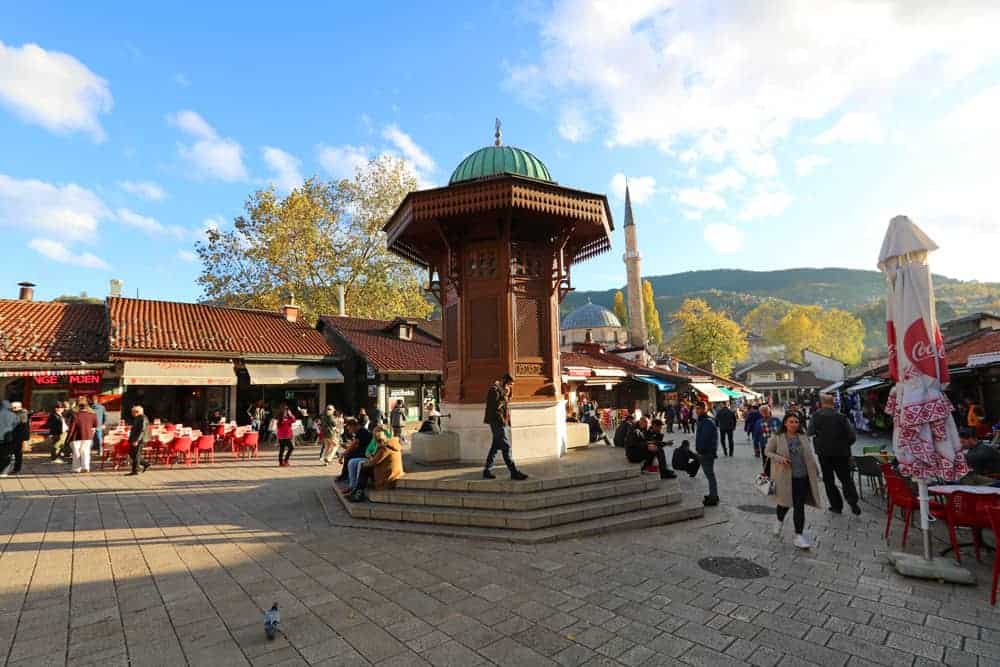 Sarajevo (Bosnia and Herzegovina)
Sarajevo is different than any city on this list and a 'must see' as far as we are concerned. It's a piece of the Middle East but with a Balkan character – you'll see people drinking beer and wine, in fact B&H has some of the best wine in the Balkans (made from the Blatina grape found in the Mostar region).
There are 3 distinct zones in the city: an Ottoman-era old town, an area dating from the Austro Hungarian empire, and a modern part of town where you'll find shopping centers, office buildings and museums. This detailed guide to Sarajevo covers the highlights of the city. Sarajevo unfortunately had a recent war and a popular thing to do is taking a "siege tour" covering the almost 4 years the city was under Serbian bombardment.
Sarajevo is a fascinating city and the Bosnians are among the friendliest people you'll ever meet. We'd recommend 3 nights here.
Accommodation: I recommend the Hotel Sana, an excellent but good value 4 star hotel right in the center.
From Sarajevo to Belgrade: Belgrade is 8 hours by bus from Sarajevo or 50 minutes if flying (Air Serbia has direct flights).
Note: before moving on to Belgrade or any other Balkan capital, I strongly recommend taking the excellent Talgo train from Sarajevo to Mostar. Mostar is beautiful and is worth at least a day and, worst case if you have limited time, you can do it as a day trip if you take the train (which is itself a great experience).
---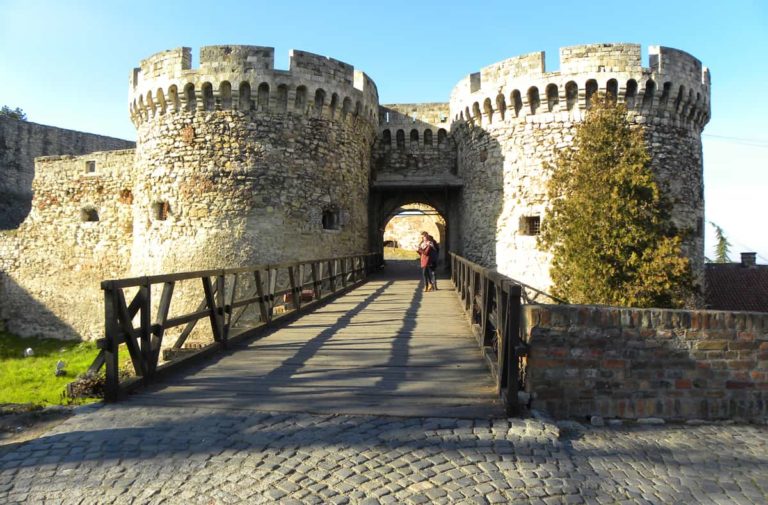 Belgrade (Serbia)
Belgrade was the capital city of the ex-country of Yugoslavia (which comprised of the current day countries of Slovenia, Croatia, Bosnia & Herzegovina, Montenegro and North Macedonia). It is therefore a large cosmopolitan city with a lot of attractions including the huge Belgrade fortress (which lies at the confluence of the Sava and Danube rivers) and some beautiful orthodox cathedrals. It is a young, happening city that has gained a reputation as a party city in recent years. People are cosmopolitan, friendly, and there are some excellent bars and restaurants. Belgrade deserves at least 3 nights.
A couple of posts on Belgrade: Impressions and highlights of Belgrade and 27 pictures that will inspire you to visit Belgrade.
Accommodation: if you can, stay at the historic Moskva Hotel (Moscow Hotel).
From Belgrade to Podgorica: the Belgrade to Bar train is one of the most scenic train rides in the world and one of its stops is the Montenegrin capital (and getting out here you won't miss any of the highlights). If flying, Air Serbia will take you there in 50 minutes.
---
---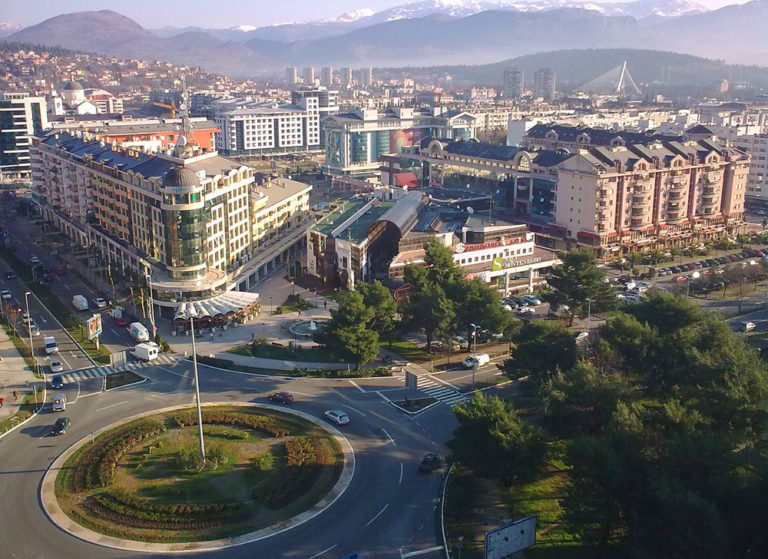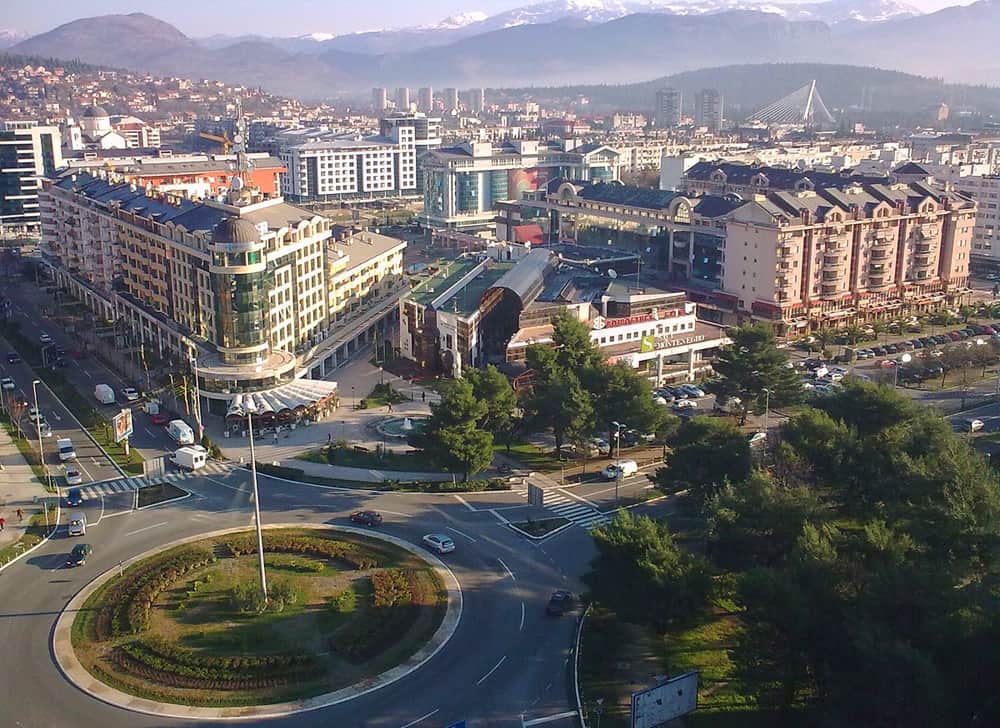 Podgorica (Montenegro)
We've only passed through Podgorica on the above mentioned train ride. It's considered the "most boring" of the Balkan capitals and based on seeing it from a train window it is as unattractive as it is boring.
Montenegro is however home to one of our favorite places: Beautiful Kotor. You can get there within 2 hours by bus from Podgorica and it will make the whole trip worth it.
Podgorica is worth a day at the max and you might want to overnight in between stops.
Accommodation: Hotel Hemera is a traveller's favorite.
From Podgorica to Tirana: Tirana is 4 hours by bus from Podgorica.
---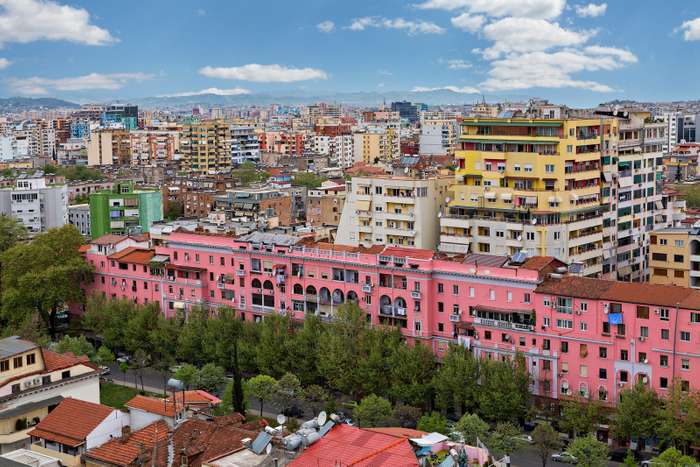 Tirana (Albania)
We haven't been to Tirana, it's the one Balkan capital we haven't stayed in or even passed through. It's known for its Communist architecture, cafés, and colourful buildings. A lot of travellers will find it a bit on the rough side. But it is a city on the rise and definitely off the beaten track (It's a city we want to see. In fact Albania in general is tops on our list).
You can see the highlights and get a feel for the city in 2 nights.
Accommodation: Hotel Mondial is a top hotel and a landmark in the city.
From Tirana to Skopje: a little over 5 hours by bus.
---
---

Skopje (North Macedonia)
Skopje is one of the weirdest cities we've ever visited. And I say that in a good way. Huge statues, strange architecture, double decker buses, a Pirate ship in the river…it was all accentuated by the paint-bombing of monuments when we were there.
It's an interesting and interesting city though with good food and friendly people. We really enjoyed Skopje. I think the city is worth 2 nights.
Accommodation: right on the impressive main square, the large Marriott Hotel is the place to stay.
Skopje to Sofia: there are frequent buses between the 2 cities that take about 4 hours.
Note: Pristina is in neighboring Kosovo, 2 hours away from Skopje by bus. We haven't been to Pristina but are told that it is an interesting destination and that it should be visited. You'll see many companies offering day tours to Pristina in Skopje.
---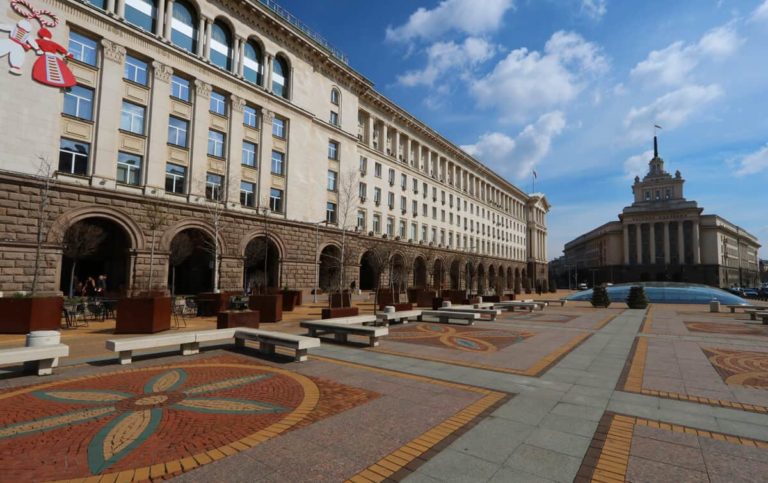 Sofia (Bulgaria)
We were really surprised by Sofia. It has some interesting attractions and it might be the most attractive of the cities on this list (although some might debate that). It also felt like the richest, with its clean streets, pedestrian-only old town, and modern metro station.
As far as attractions go, it has some fantastic churches (Alexander Nevsky Cathedral and St Nedelya Church top the list), some impressive Soviet-era buildings (the Largo), Roman ruins, a large pedestrian-only boulevard (Vitosha Boulevard). Besides churches, you'll see mosques and synagogues. More on why you should visit Sofia.
I recommend 3 nights in Sofia.
Accommodation: The Grand Hotel Sofia (top end) and Sofia Place Hotel (mid range) are both recommended.
Sofia to Bucharest: 7 hours by bus or 50 minutes flying (Tarom, the Romanian airline, has direct flights)
---
---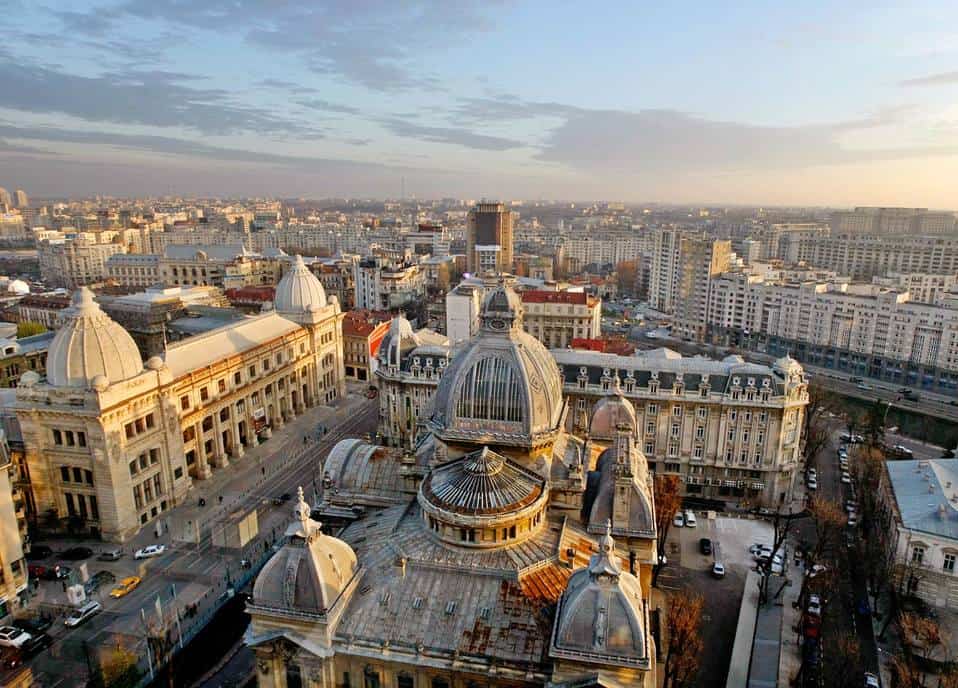 Bucharest (Romania)
We've passed through Bucharest several times but, apart from going to the airport or train station (ugg, hated the train station in Bucharest), have yet to actually see the city. The little we know of Bucharest: it's a big city and has the largest parliament building in the world. I've heard that there have been a lot of changes in Bucharest and that it is a better place to visit than it was just a few years ago. See this post on Bucharest from someone more familiar with it than we are.
2 1/2 hours away from Bucharest is the pretty city of Brasov where we spent a month a few years ago. I wrote about that here. I also recommend a visit to Peles castle in Sinaia which is halfway between Brasov and Bucharest.
---
Our favorite Balkan capitals?
Lissette and I discussed it and choosing our favorite Balkan capitals wasn't easy. We agreed on the Top 3 but didn't necessarily agree on the order.
But we compromised on this ranking:
Belgrade. Interesting, stimulating city and we've met a lot of friendly people on our trips to Belgrade. Some interesting sites including the huge fortress. We debated between Belgrade and Sofia and Belgrade just squeezed ahead…
Sofia. I actually think Sofia might be just a bit more impressive than Belgrade. A very attractive city and while it doesn't have a fortress it has a couple of very impressive churches. Most people we've talked to don't agree with our high opinion of Sofia but we really liked it.
Sarajevo. Very different culturally than any other city on this list. As I say up top, you'll think you're in Turkey or the Middle East somewhere. And after a few trips here I can tell you that Bosnians are about the most welcoming people you'll meet anywhere.
Skopje. An interesting, quirky city that's off the beaten track which is why we really enjoyed it. Highlights and attractiveness don't compare to the top 3 though which is why we list it as #4.
Zagreb. We've been to Zagreb many times and honestly always found it blah. It's fine for a day…but ultimately we find the city a bit boring and the people not very friendly.
Ljubljana. A very pretty place as I mentioned up top but it all feels a bit artificial and touristy. We also found locals unfriendly which is odd considering it's a small city.

Most people disagree with us about Ljubljana

, it seems to be a favorite of many travellers.
We didn't feel we could rate the other cities (Podgorica, Tirana and Bucharest) based on our limited experience with these cities. But, based on my reading, none of the 3 serve up much competition to Belgrade, Sofia or Sarajevo.
So, what's your favorite Balkan Capital?
---
---