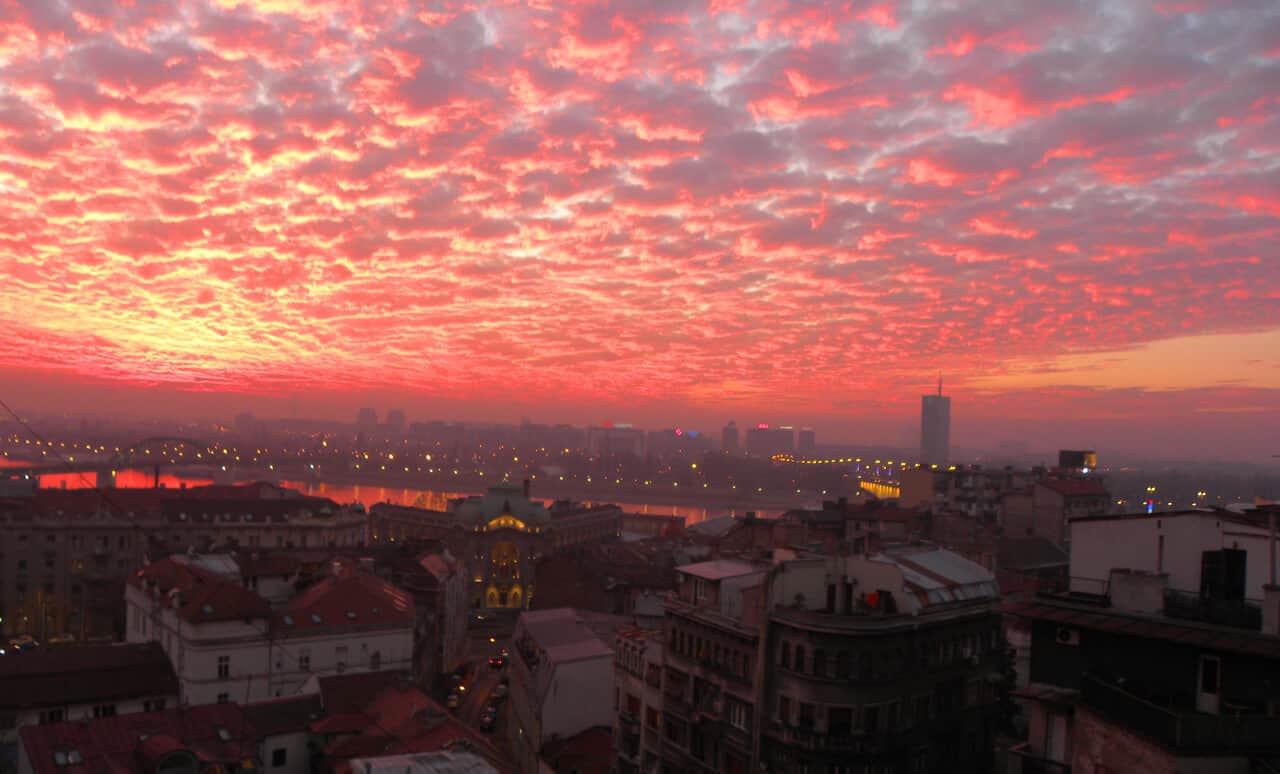 Belgrade – Visiting Serbia the Bad Boys of the Balkans
Our trip to Serbia started ominously. "You have a one-way ticket to Belgrade?" questioned the agent at the Turkish Airlines check in counter in Tokyo. "They might refuse you entry". They held us for 10 minutes, the agent talking to the supervisor. I actually thought they might not let us get on the flight. We ended up having to sign a waiver stating that we didn't hold the airline responsible should we be kicked out upon arrival. Hmm, not a good start.
I'm stating the obvious when I say this: Serbia doesn't have a good reputation in the global community. I've learned to be careful writing about anything related to politics in the Balkans, even stating historical facts lead to arguments about who did what to whom 100, 500, or even 2000 years ago. History in the Balkans in long, complicated, and full of old grudges. All I'm saying is that fair or not (and I'll address a bit of that further below), people have strong feelings, mostly negative, about Serbia*.
* I jokingly referred them as the "bad boys of the Balkans" when writing this post. It wasn't meant as an insult and I'm a bit surprised by some of the reactions in the comments. No offense intended and this post was not intended to be political in any way…
Back to the first paragraph – so we didn't know what to expect when we got off that plane and walked up to the immigration counter. It ended up being the easiest immigration procedure, the guard stamping our passport and waiving us through without a single question. In fact, many things about Belgrade – and Serbians – were to surprise us.
Warning: this is a long post that includes impressions, highlights, some recommendations, as well as a lot of photos. I sometimes get carried away, especially when writing about the Balkans.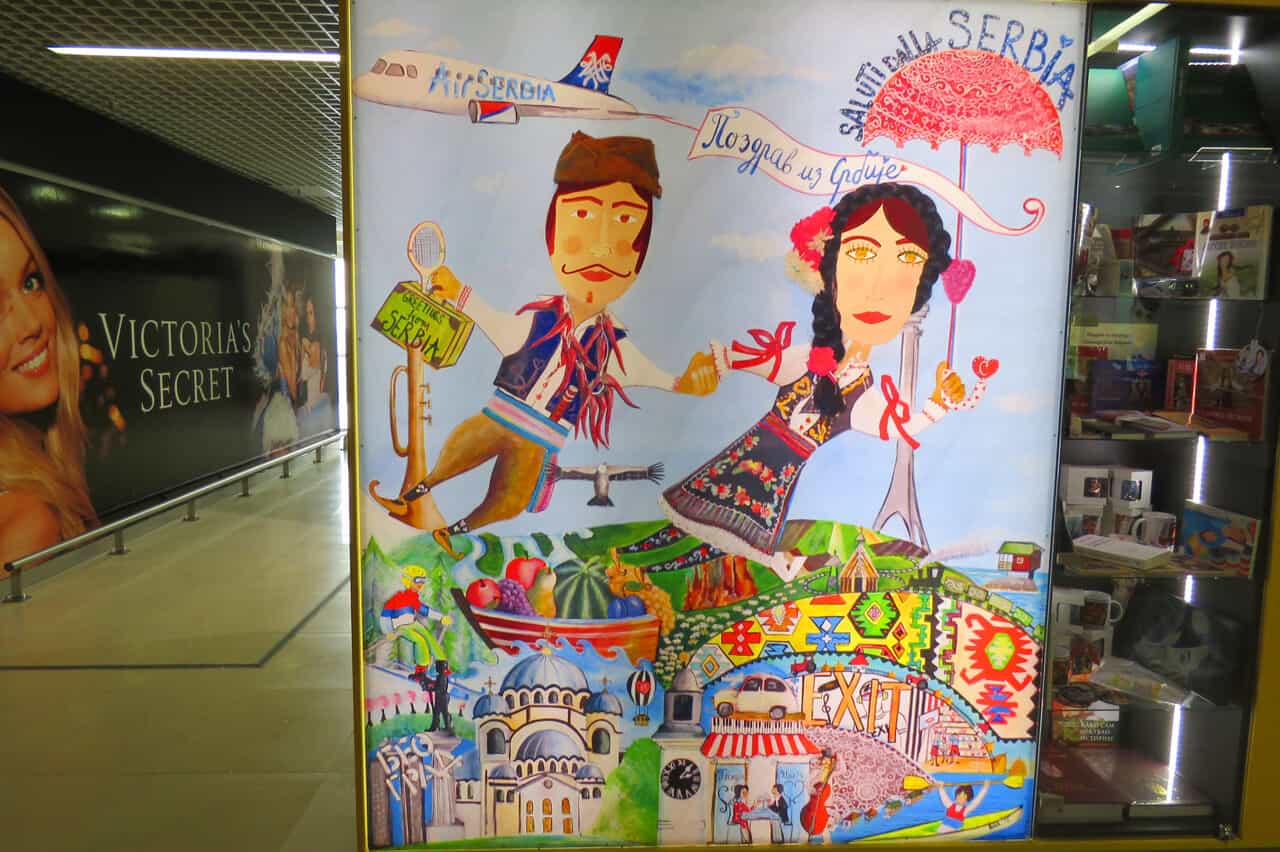 ---
---
Impressions of Belgrade
1. The first impression of Belgrade is that it is gritty.
Buildings are grey, there is a lot of graffiti, sidewalks are cracked and broken. Some buildings have gaping holes or are just bombed out ruins (remembrances of the NATO bombing of Belgrade in 1999). It didn't help that we arrived in mid-December to grey skies and leafless trees. There are similarities to both Budapest and Zagreb. But Belgrade is poorer, you just see it in the infrastructure of the city.
2.Serbs speak excellent English.
We've always been surprised by how many people in the Balkans speak English: in Croatia most people can get by in English, in Macedonia the level is even higher – but in Serbia it is excellent. We had read that they spoke well, but didn't expect to encounter so many people who spoke flawless English. We've been told it is a result of an excellent educational system (adjusted for average incomes, Serbia has the #1 ranked educational system in the world). We also found out that American companies outsource their technical services to Serbia precisely because of the proficiency in English.
---
---
3. There are strong ties to Russia.
Walking around Belgrade you would be mistaken to think that you were in a remote province of Russia. You'll see Russian flags and Vladimir Putin t-shirts at every souvenir stand (Putin and Serb tennis star Novak Djokovic are the most popular figures you'll see on cups, t-shirts, and calendars. Nikola Tesla, one of the world's greatest inventors – and a Serb – is a distant 3rd).

.
.
4. Related to the above – there is deep resentment towards NATO and the USA.
Most people around the world have good memories of Bill Clinton – not the Serbs. In 1999 during the Kosovo war, Clinton ordered the bombing of Belgrade under the NATO umbrella. Over 2,500 Serb civilians were killed (numbers still debated) and the economy decimated, something Serbia is still climbing back from. To add insult to injury, Serbians still feels they were blamed as the culprit for that war which started when Serbs in Kosovo were targeted by the Kosovo Liberation Army (which had been named a terrorist organization in 1998). What Serbia claimed was self defense, Clinton judged as aggression. Russia judged NATO's actions as "a crime against humanity". Today Kosovo is regarded as an independent country by the majority of countries in the UN while Serbia still considers it a part of their territory. This is why most Serbians today want no part in NATO membership, opting instead for closer relations with Russia. Some interesting reading here, here, and here.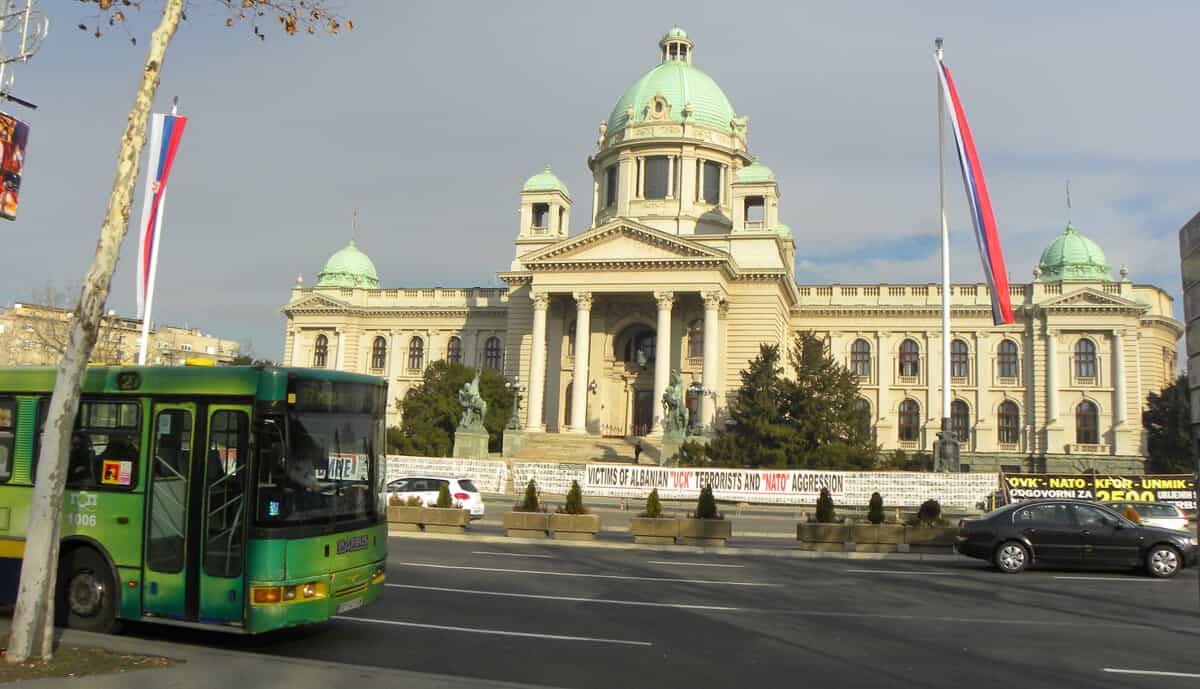 ---
---

5. Despite the above, Serbians are incredibly welcoming.
You would think that with all the recent history of wars against the West that Serbs wouldn't be so open to foreigners. No. Everywhere we went we met incredibly engaging people who wanted to talk. They were curious why we were there and it seemed important to them that we have a good impression of Serbia. Our Airbnb host invited us to their home in the suburbs where we spent a couple of hours talking about current day life in Serbia, about Serb traditions (including the Orthodox church), and about their version of history. Serbs struck us a very proud people for whom ancestral lines and 'homeland' were very important.
Below: we'll never forget this bus driver. He didn't speak English but told us to stand next to him at the front of the bus (we were going to Zemun, a suburb of Belgrade). Despite not being able to speak English he imparted that his mother was from Spain, then proceeded to list his favorite football teams, his favorite basketball teams and, when I told him we were from Canada, that Canadian tennis player Milos Raonic was born in Montenegro.
6. Very attractive people.
I'm 5'10 and usually taller than most people. In Serbia I was average height, maybe even below average. Serbians are tall and good looking. I've complimented Hungarians before on their good looks – well, Serbians are just as attractive. A lot of stunning women.
.
7. Smoking is still allowed in bars and restaurants.
Argg. Like most of the Balkans, Serbs are big smokers. Unfortunately (unlike in Croatia where smoking inside a restaurant is not permitted) there's smoking in both bars and restaurants. So expect to smell like an ashtray when coming home from a night out. (I read that indoor smoking is officially banned since Jan 2016. Nobody enforces it though and everyone smokes).
---
---
8. Belgrade is one of Europe's biggest party cities (Lonely Planet calls it "The World's Ultimate #1 Party City").
We were there in mid-December so we didn't see much of that. We're also a bit old for clubs. But we saw all the party boats along the river which in the summer become packed with young, beautiful people. Read about that here. There are also lots of bars in the city center to drink beer including a really cool one that became a favorite (I'll have that further down).
9. Belgrade is a city on the rise.
While people in the west are hung up on Serbia's past, others are investing heavily in Belgrade. Eagle Hills is a company based in Abu Dhabi that is investing heavily in revamping Belgrade's waterfront. In a few years the city's downtown promises to be ultra modern (skyscrapers, luxury hotels, and the biggest mall in Europe are in the plans). Read more about that here. Likewise, the Chinese have invested heavily in Belgrade. The city now has a 'Free Economic Zone' to attract more international investment. These investors see an educated, undervalued workforce that speaks excellent English. So chances are the cityscape will change dramatically over the next few years.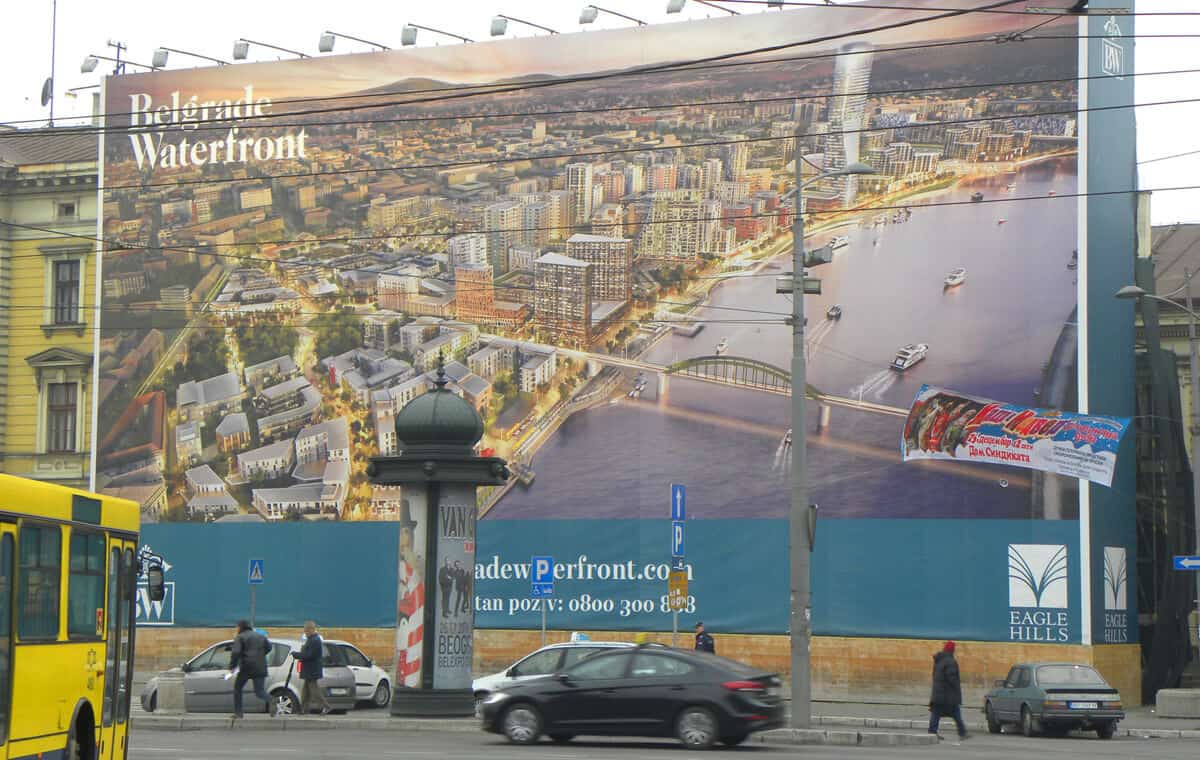 ---
---
.
Our Highlights of Belgrade


.
What to see when you're visiting Belgrade? Here are our highlights:
.
1. Knez Mihailova street.
This is the main walking street in old Belgrade. It goes from Republic Square on one end to Kalemegdan park (where the Belgrade fortress is located) on the other. It's a pedestrian-only street and has some of the city's most attractive buildings, cultural institutions, as well as lots of bars, restaurants and international shops.
---
---
.
2. Kalemegdan Park and Belgrade Fortress
At the end of Knez Mihailova is Kalemegdan Park where you'll find the most important and impressive of Belgrade's sights: Belgrade Fortress. This site, overlooking the confluence of the Sava and Danube rivers (the best views in Belgrade), dates back to before 3 BC when it was an ancient Roman city. Known as the "White Fortress" it has been the site of a lot of battles and has been controlled by outside powers such as Bulgaria, the Byzantines, the Hungarian Empire, and the Ottoman Empire (for almost 350 years).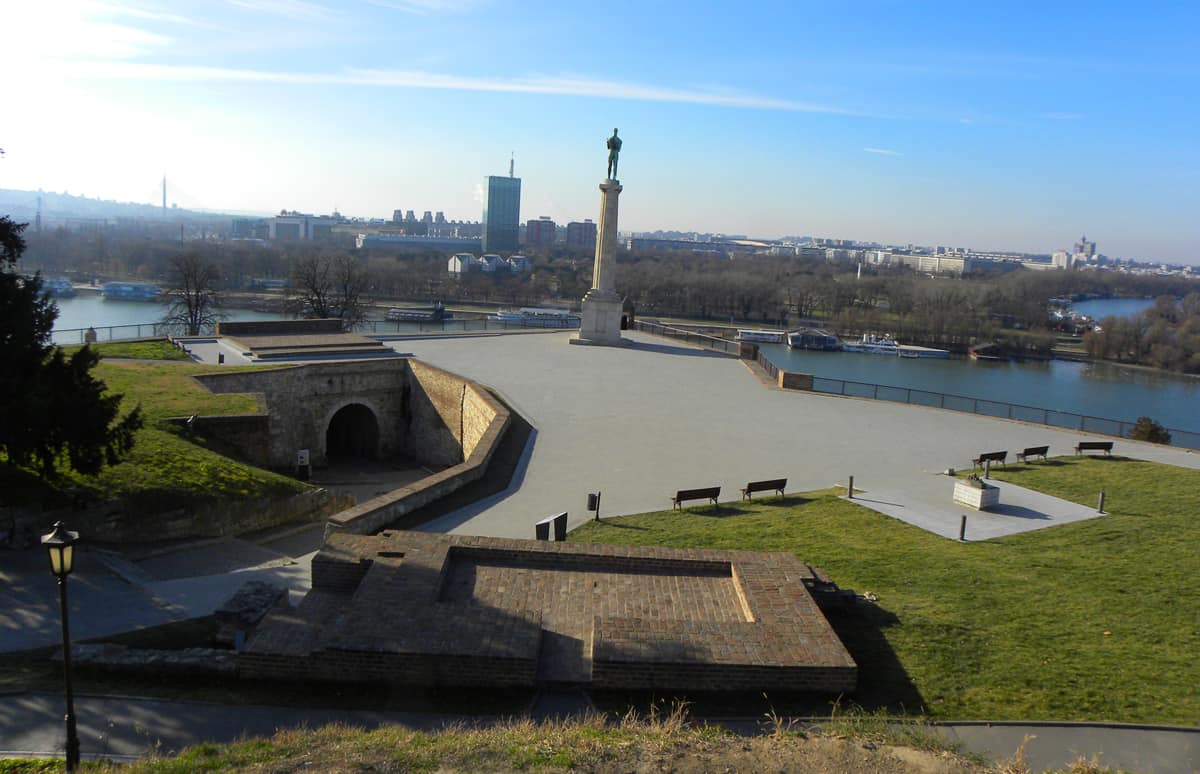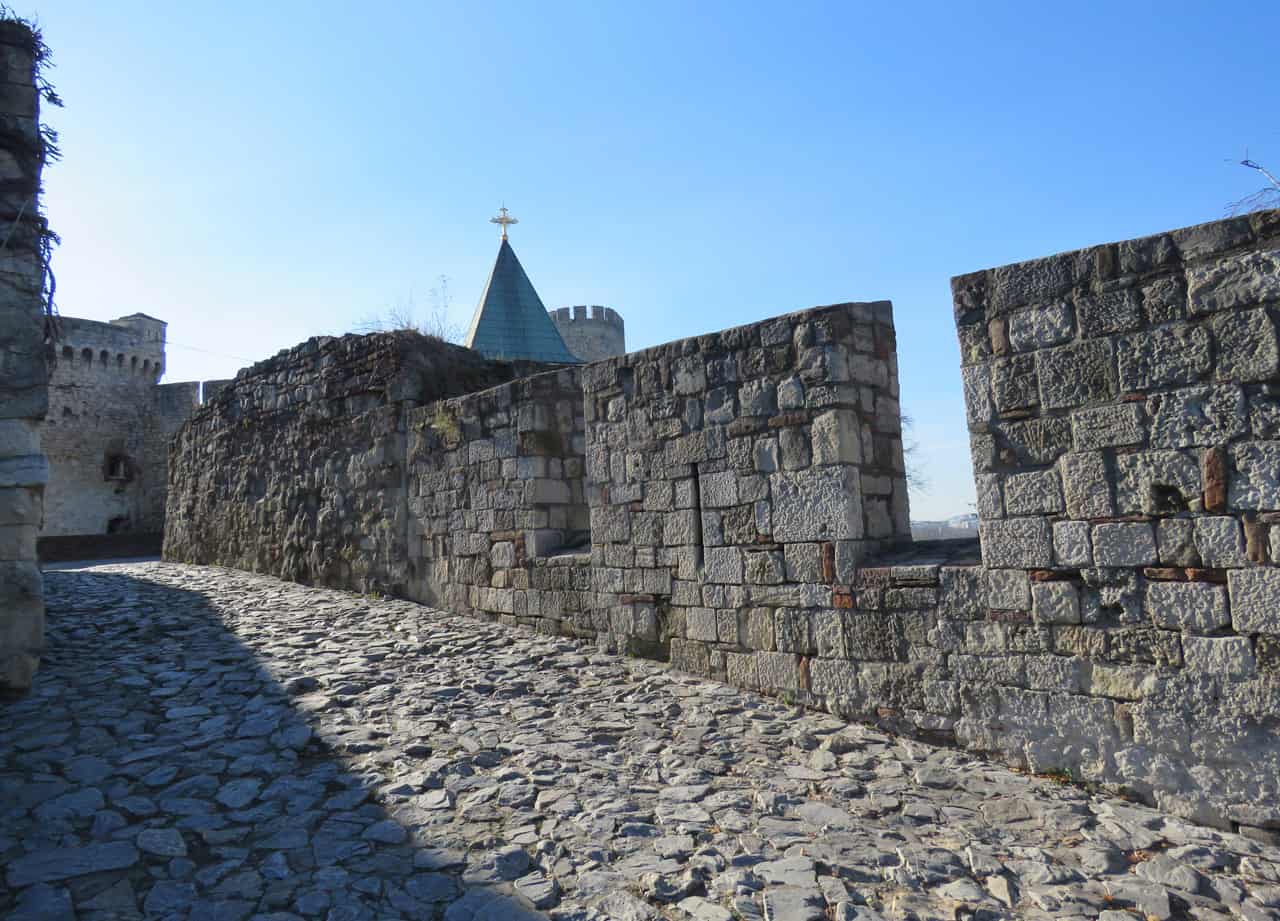 .
Related: Castles and Fortresses that you may have never heard of
3. The Orthodox Churches outside the northern gate of Belgrade Fortress.
There are two small churches outside the northern gate of Belgrade Fortress (Despot's Gate) that we really enjoyed visiting. The first, Ružica Church, is the oldest church in Belgrade. The 2nd, the church of Church of St. Petka, was built in a cave. Like other Orthodox churches we've seen, these churches have incredibly colourful frescos.
---
---
.
4. Skadarska Street (Skadarlija)
This small, cobblestoned street was the gathering point for poets and artists in the late nineteenth and early twentieth century. Today it is home to some of the most famous Belgrade restaurants and cafes, as well as a few art galleries (it is here that we had a fantastic meal at Dva jelena, which I'll cover further below).
.
5. Zemun
Zemun is a neighborhood to the northwest of Old Belgrade. It used to be part of Austro-Hungarian Empire, a border town facing Belgrade across the river. It is a quiet place that feels like an 18th century town. It's most important landmark is Gardoš, the Millennium tower built in the nineteenth century to celebrate the thousand years of the Austrian empire. We also enjoyed, thanks to the recommendations of a Serb friend, the Balkan Ekspres Restaurant.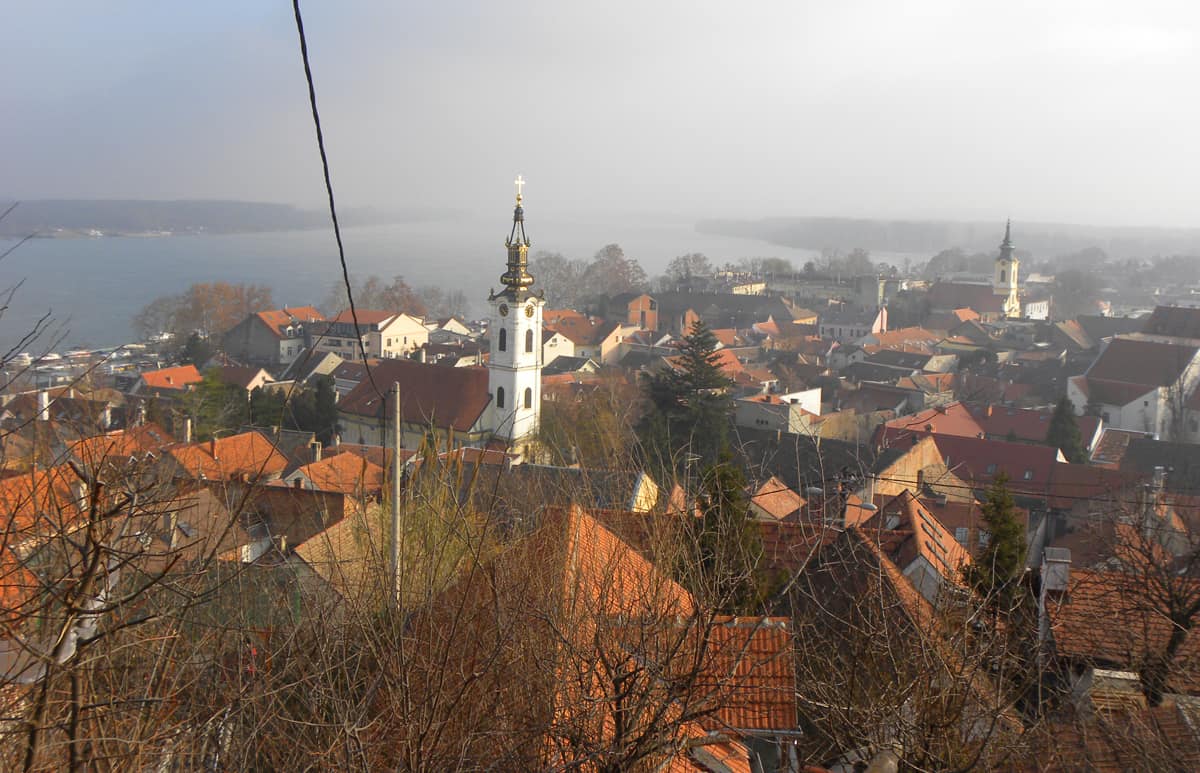 Some Organized Tours worth doing in Belgrade:

Note: That last tour above takes you to the pretty city of Novi Sad.
.
Other than the above, a highlight in Belgrade was just wandering around. Some more photos:
---
---
And finally, because I always like photos of public transport.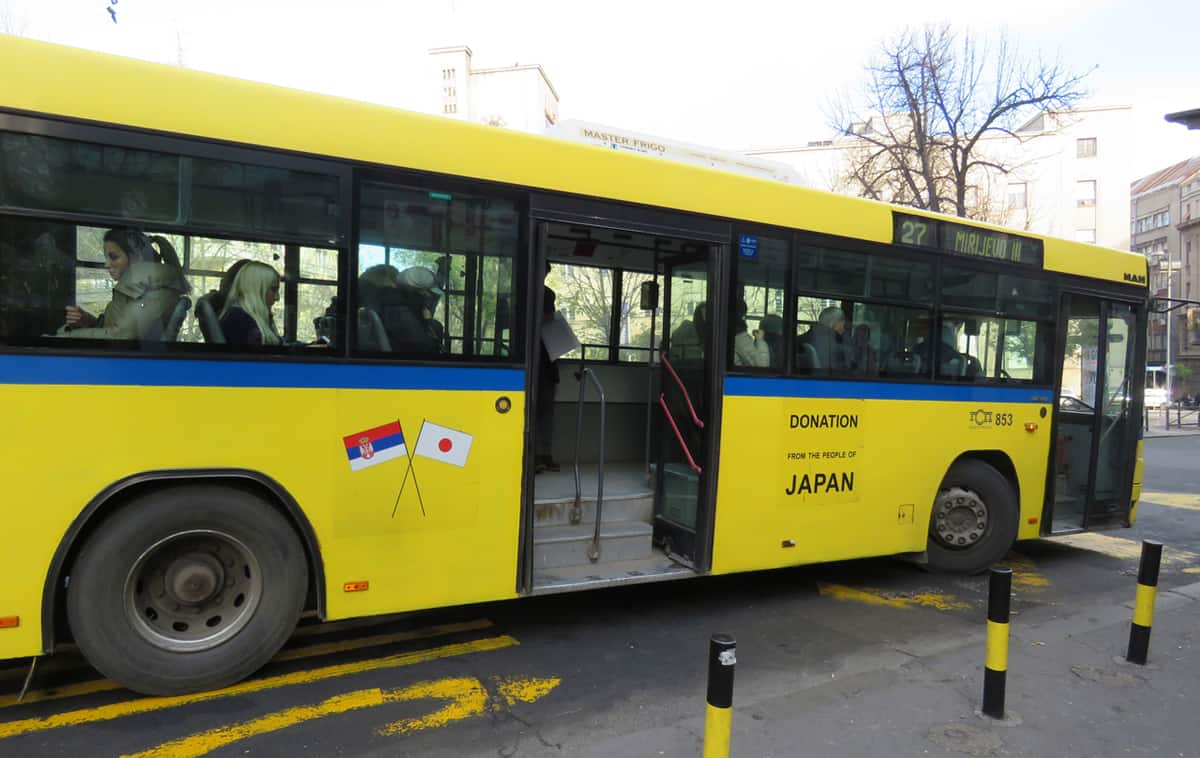 ---
---
.
.
Eating/Drinking recommendations in Belgrade


.
We didn't go to a lot of restaurants and bars in Belgrade (mostly because of the smoking factor) but a few places stood out.
.
1. Dva Jelena (Two Deer) restaurant.
One of the most famous and popular restaurants in Belgrade, located in the bohemian Skadarska street. It's a huge restaurant with different sections including a non-smoking area. Very good traditional Serbian food, huge portions, good wine selection (big surprise – there are some very good Serbian wines). Very reasonable prices by most standards. One of the best restaurants we've been to in a long time. Website.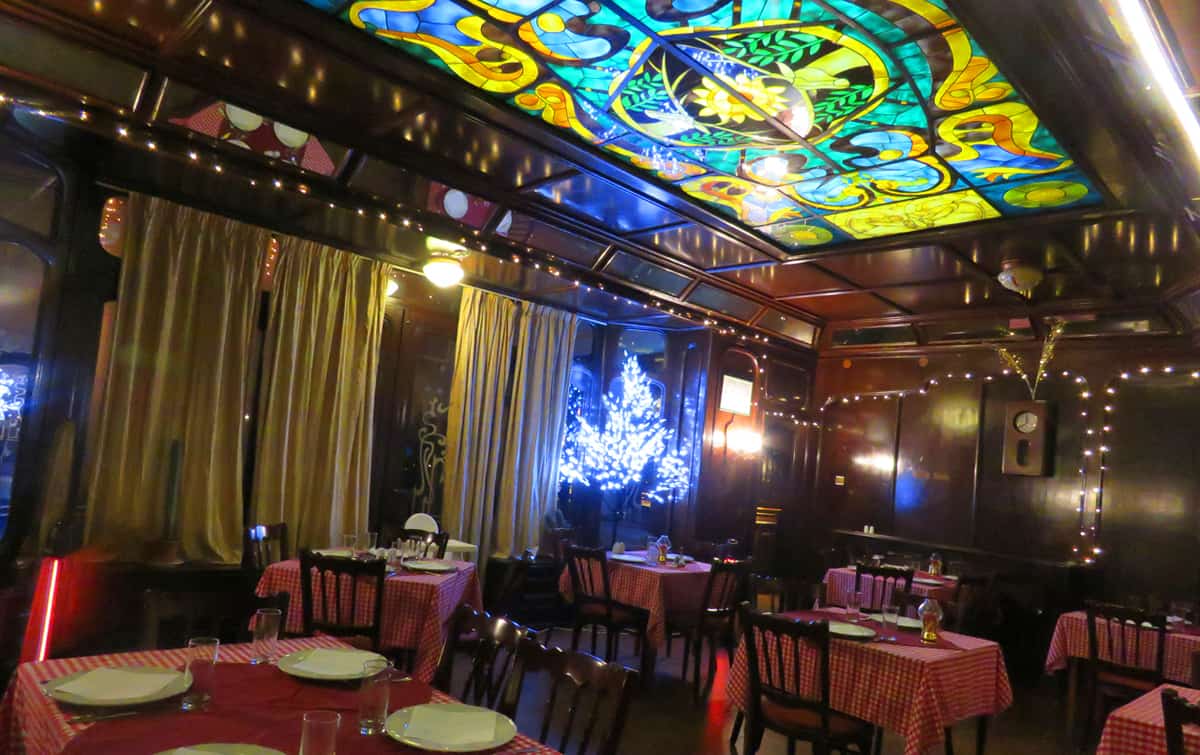 2. Кафана СФРЈ (Yugoslavia Tavern)
This very cool retro bar is located a 10 minute walk from Republic Square. Belgrade was the capital of the ex-Yugoslavia and there's lots of interesting memorabilia here. Great beer.
3. Salon 1905 (in the historic Geozavod building)
We always love to go to historic cafés (see my post on the beautiful cafés in Budapest). There aren't many historic cafés in Belgrade except for this one. The Geozavod building is one of Belgrade's most beautiful historic buildings and has recently been renovated and is being used as the headquarters of Eagle Hills (the Abu Dhabi based company that has recently invested in Belgrade). Located in the building is a gorgeous old style café/restaurant called Salon 1905. It's pricey, but we just went in for a coffee and to take a look at the building.
---
---
Accommodation in Belgrade
Hotels are quite affordable in Belgrade and even a fancy stay at the historic Hotel Moskva or Hotel Majestic won't cost you much.
Flying in
We flew to Belgrade from Tokyo via Istanbul (using Turkish Airlines – they have good rates on Balkan destinations).
---
---
.
Summing up our visit to Belgrade
If you've made it all all the way down here thank you for your commitment.
We really enjoyed our time in Belgrade and would like to come back. It's a bit rough around the edges, but it is genuine and after 7 weeks in Japan we found that refreshing (Japan was nice but it was just too clean, perfect and too well organized. Belgrade reminded us why we enjoy travelling). Our 2 weeks was just a taste of Serbia. We'd like to come back and see Belgrade in the summer and explore more of the Serbian countryside. It's a country that doesn't get many visitors – but should. And, with the language factor, it is an easy place to connect with locals and have a richer travel experience. I mentioned that I sometimes go crazy on these Balkan posts (like the one I did last summer on Skopje, Macedonia). Well, that's because we find the region fascinating with all of its different religions, culture, and history. Serbia was just another Balkan country we loved.
.
---
---
Ps. If you find our blog helpful, please consider using our links to book your flights, hotels, tours, and car rentals. Have a look at our Travel Resources page.