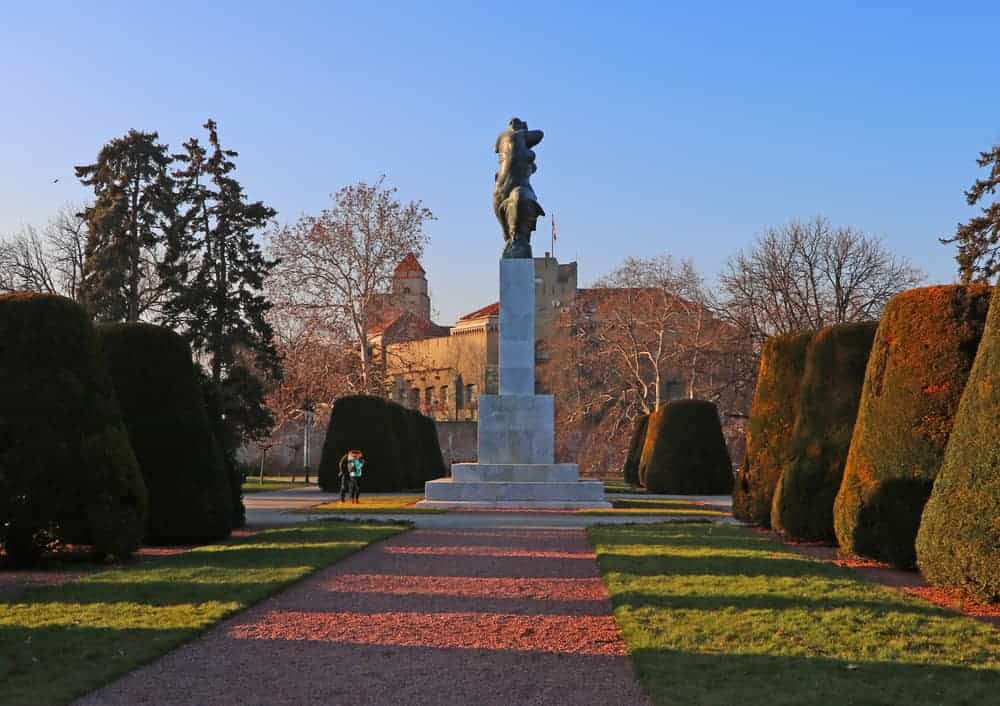 27 Pictures that will inspire you to visit Belgrade

Belgrade is a place we enjoy more with every visit. I've previously written about our impressions of Belgrade (one of the most commented posts on the blog. People get worked up over nothing when writing about the Balkans).
On this 2nd visit to Serbia (we spent 10 days between Belgrade and Novi Sad), we realized that we really, really like Serbia. The people are welcoming, you won't see many tourists, it's inexpensive, and the level of English is fantastic. On top of that, Serbia is a cross between the Balkans and Central Europe with its many monuments and statues, its 19th century buildings, and its many stylish coffee shops (I'll have some tips on that below because we spent a lot of time in coffee shops).
Note: For tips on what to see and do in Belgrade check out the post I mention at the top.
No controversy in this post, just a lot of photos of Belgrade. At the bottom of the post I have practical tips on accommodation, getting into the city from the airport, and a warning about taxis.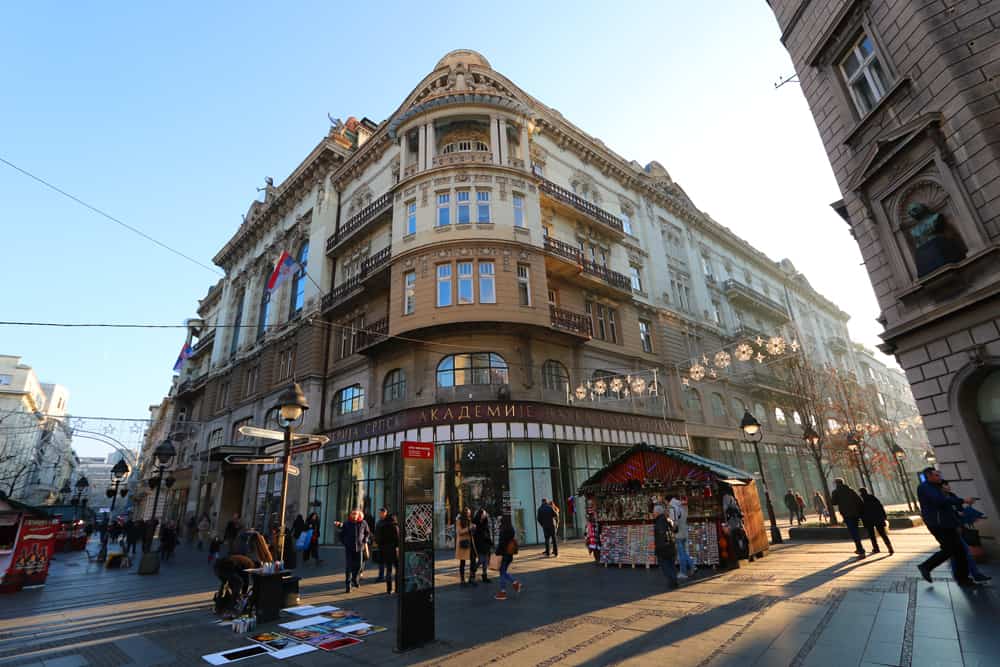 Building on Knez Mihailova
Gate to Belgrade Fortress
St. Michael's Cathedral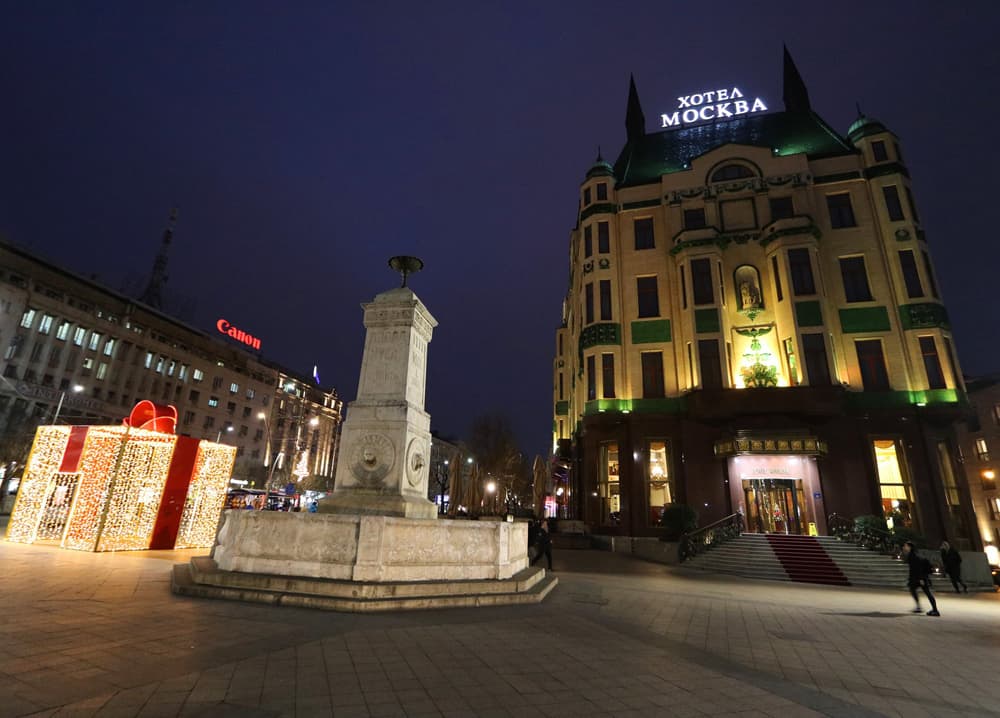 The famous Moscow Hotel. One of Belgrade's most prestigious hotels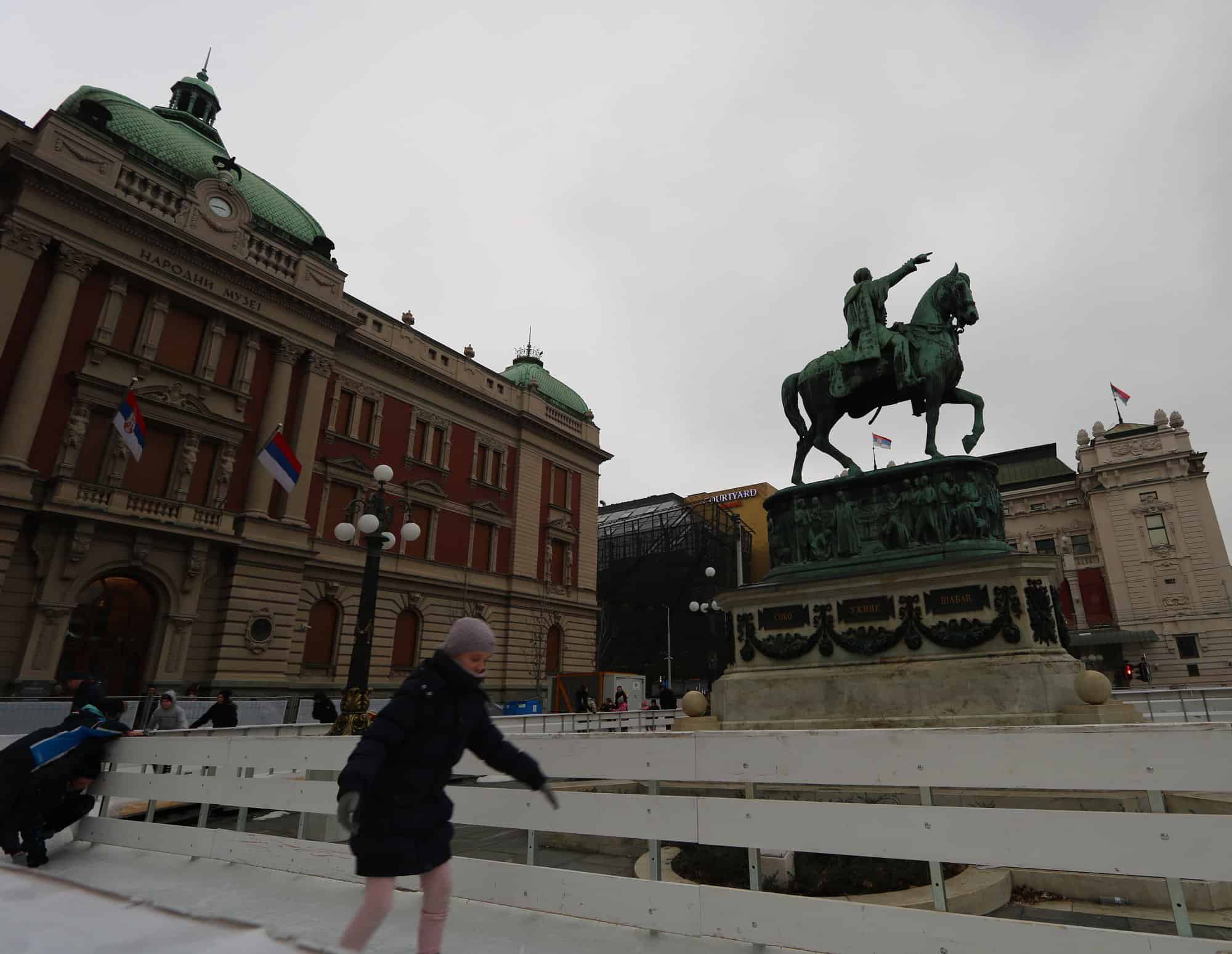 Republic Square becomes a giant skating rink at Christmas
Christmas decorations on Knez Mihailova
Saint Sava church and the gorgeous vault in the basement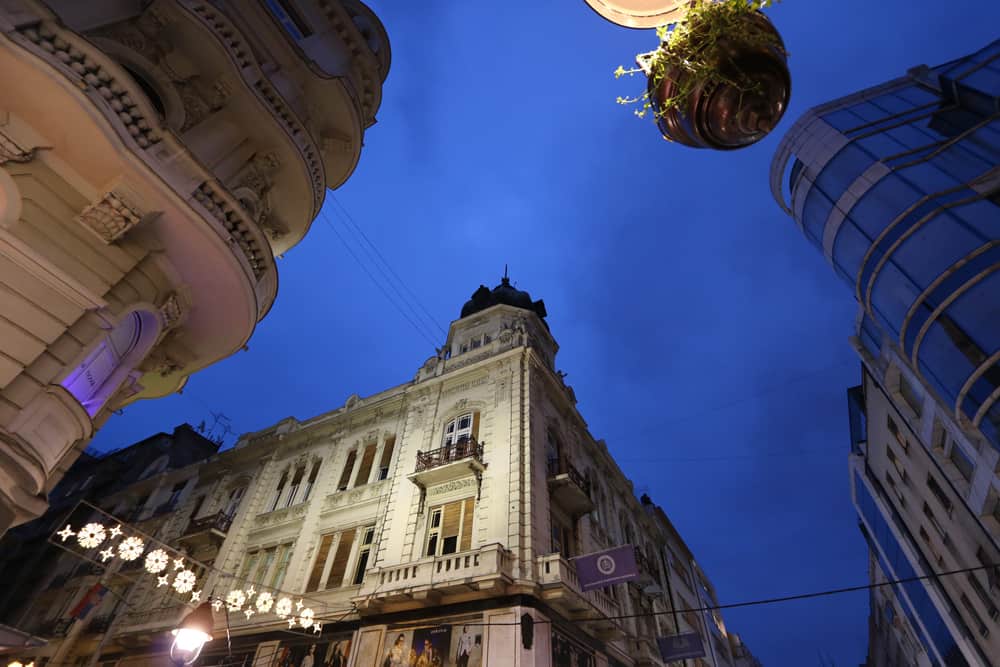 Buildings on Knez Mihailova
Rush hour in Belgrade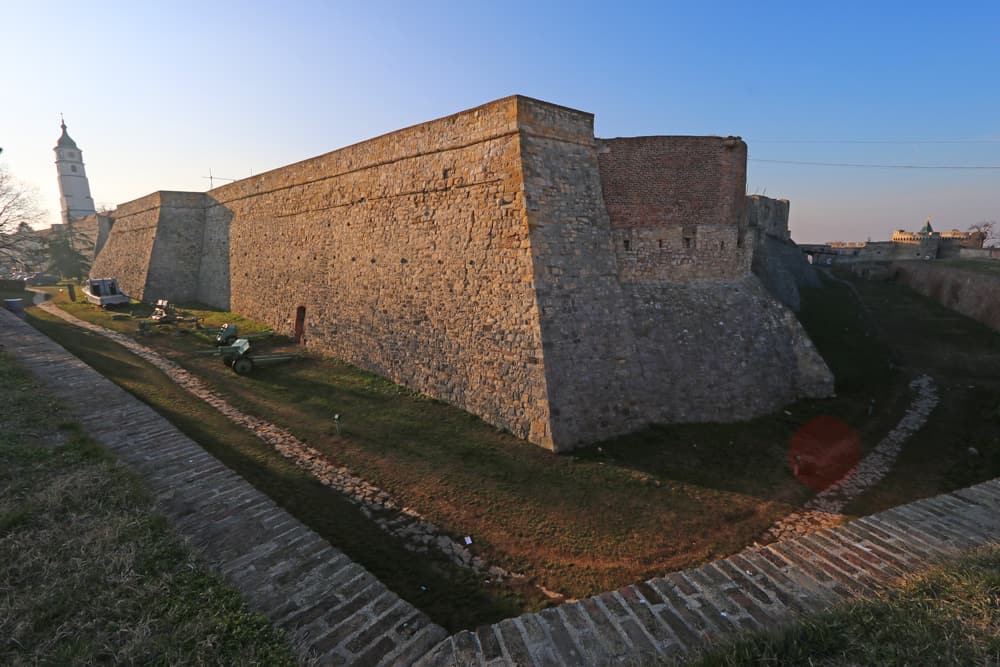 The impressive walls of Belgrade Fortress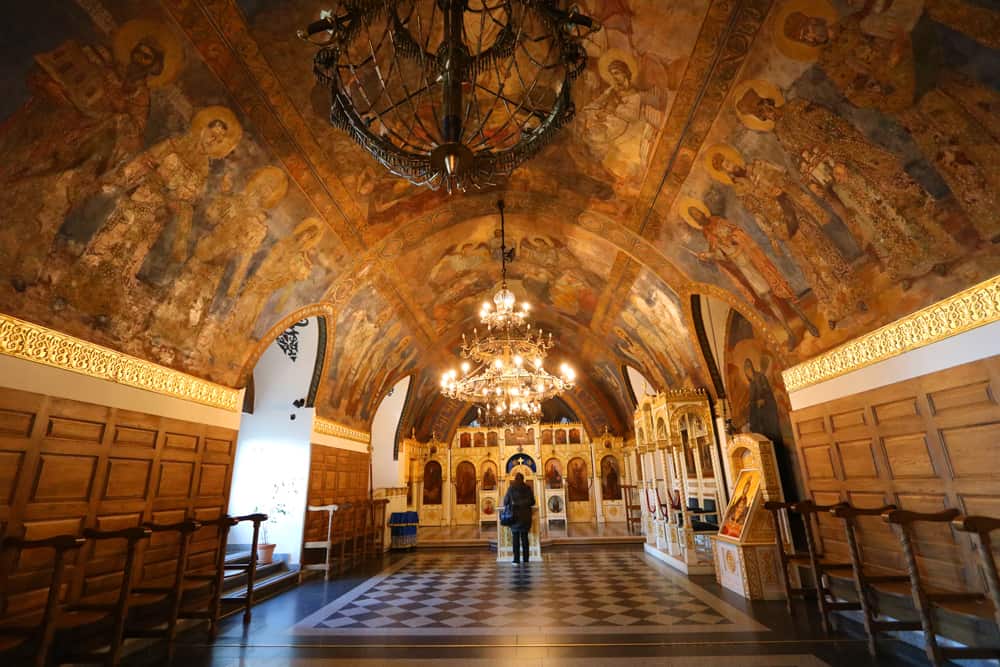 Ružica Church
House of the National Assembly of the Republic of Serbia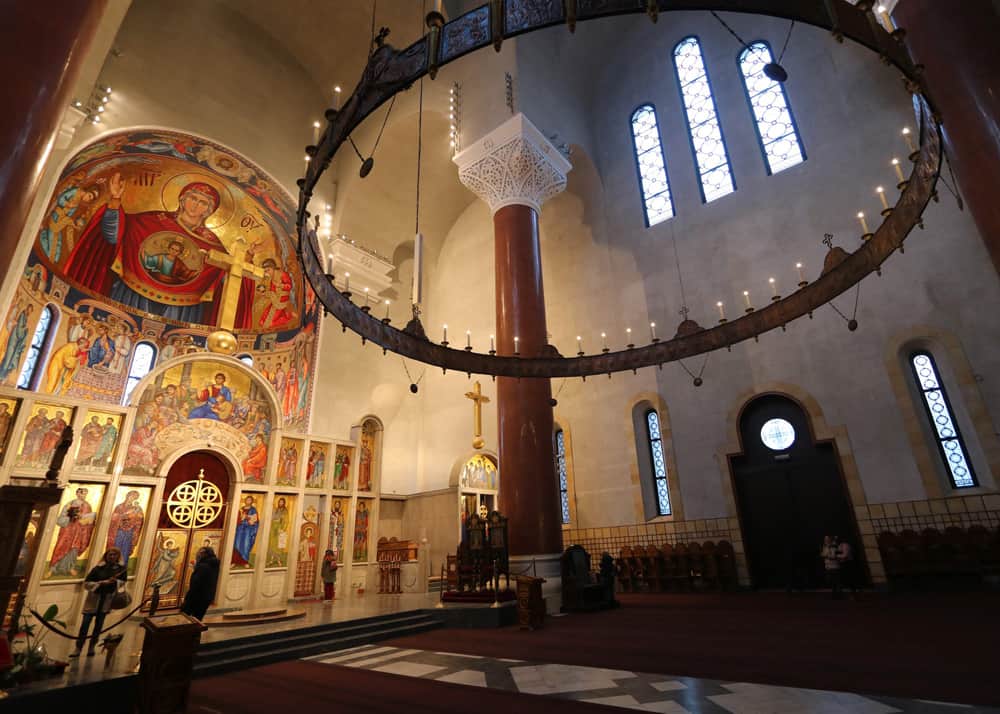 St. Mark's Church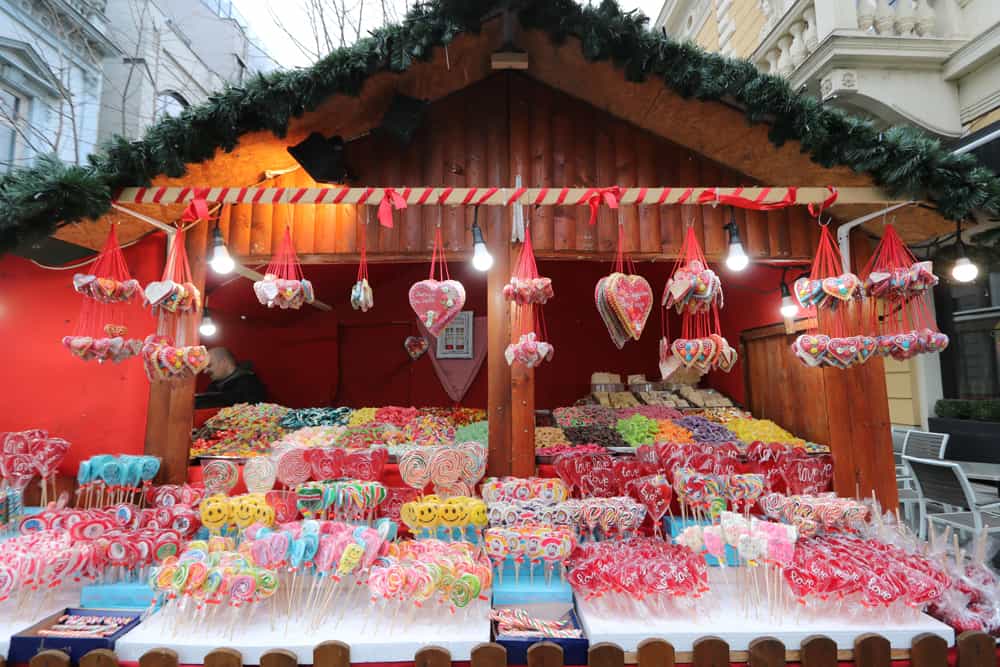 Candy stand
Buildings and Yugoslav clock in Belgrade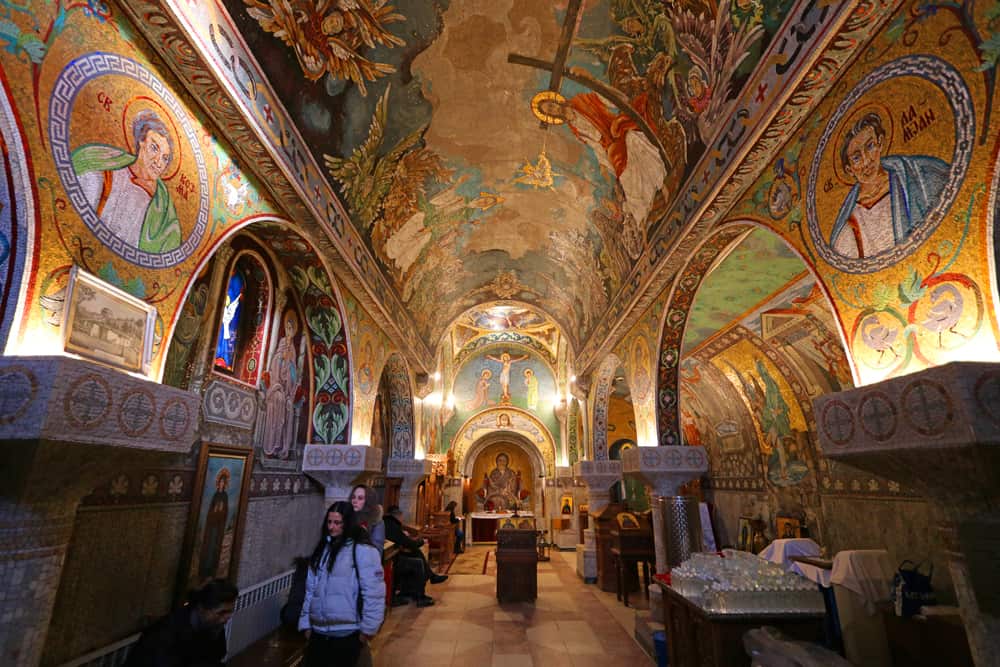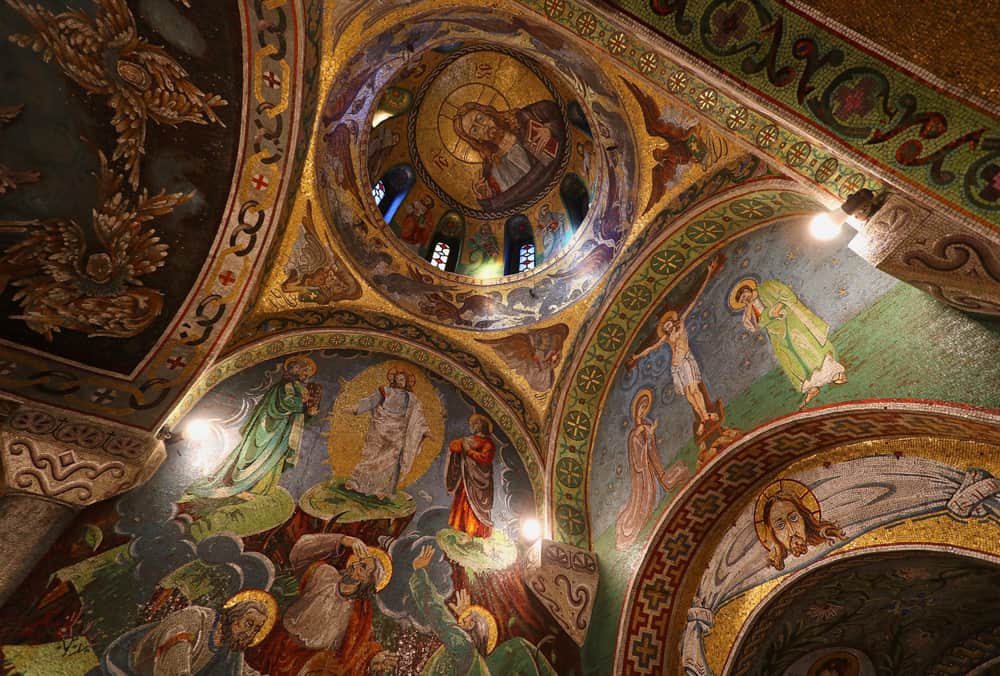 The incredible mosaics of St. Petka
---
---
Christmas decorations in Belgrade
Balconies and sculptures on buildings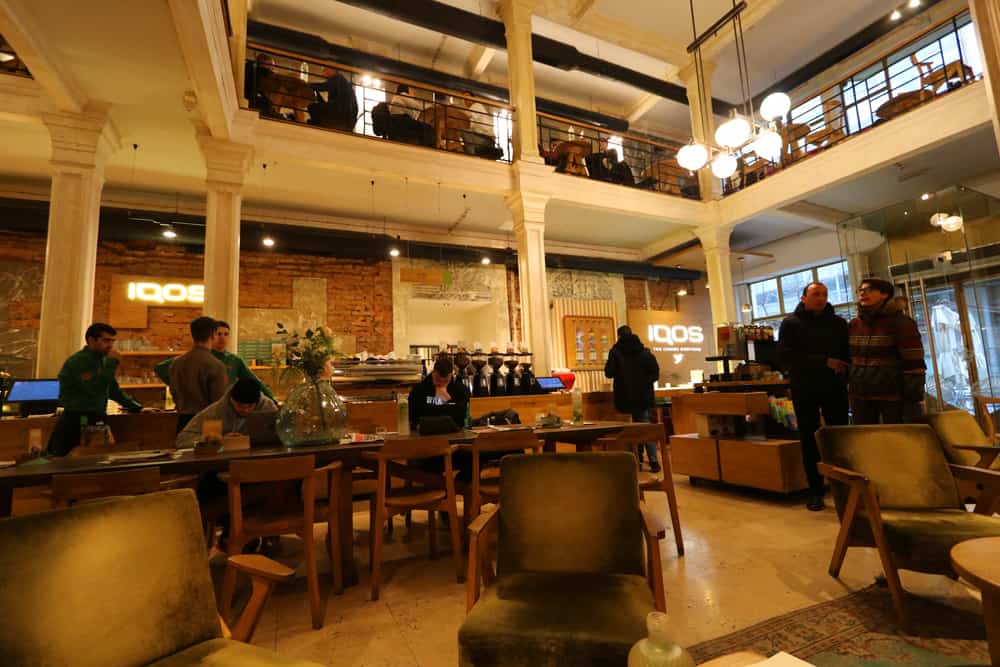 Kafeterija MAGAZIN 1907 Cafe. Our favorite cafe on this visit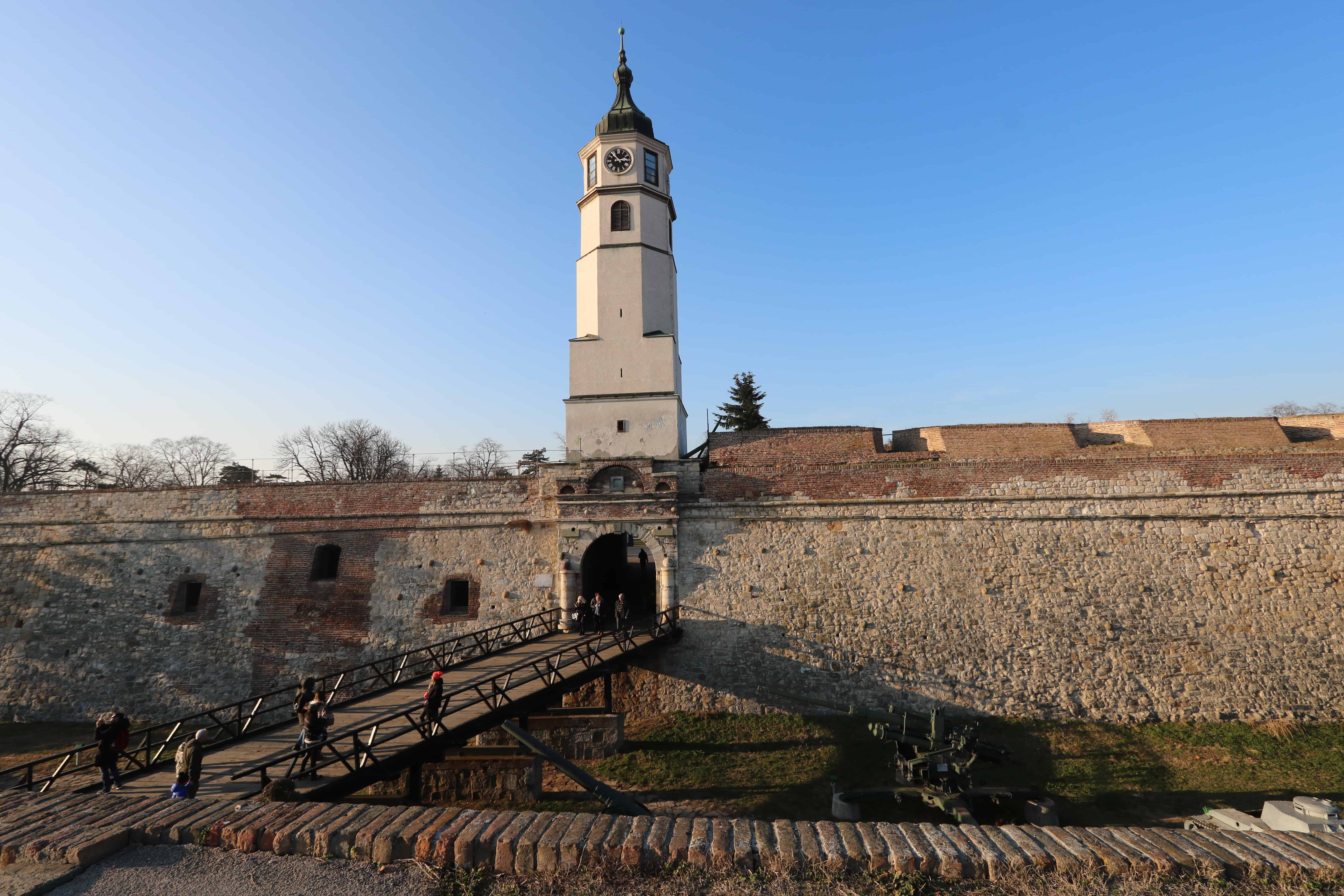 More images of Belgrade Fortress

Recommended: very detailed post on Belgrade from a native of the city
Practical tips and Information

Cafes in Belgrade
Some really nice cafes have popped up in Belgrade in recent years. We visited quite a few on this trip. Our favorite was Kafeterija MAGAZIN 1907 which is a huge, beautiful cafe that's popular with students (close to Kalemegdan Park) . Great coffee and lunches (I've got a photo up above). Closer to Republic Square are Ruski Car (another big, beautiful cafe) and, right next to it, the small Baristocratia Coffee Society.
Accommodation in Belgrade
Hotels are quite affordable in Belgrade and even a fancy stay at the historic Hotel Moskva or Hotel Majestic won't cost you much. If you're looking for a budget option Republic Square Sky Terrace is a great option (we stayed a night here on this latest trip. Small room but excellent value).
Flights and coming from the Airport
We've previously flown into Belgrade, it has a nice and modern airport (Nikola Tesla Airport: BEG) located about 20km from the center. They have fixed rate taxis from the airport to downtown which cost 1800 Dinars (about 15 Euros). You can also take the bus: bus #72 goes from the airport and goes to a square called Zeleni Venac which is steps away from Republic Square in the heart of the city. Price of the ticket is 150 dinars (less than 1.2 euros) and you can buy it in the bus.
Below: We use CheapOair to find the cheapest and most flexible flights
Like This Article? Pin it!
Ps If you find our blog helpful, please consider using our links to book your flights, hotels, tours, and car rentals. Have a look at our Travel Resources page.