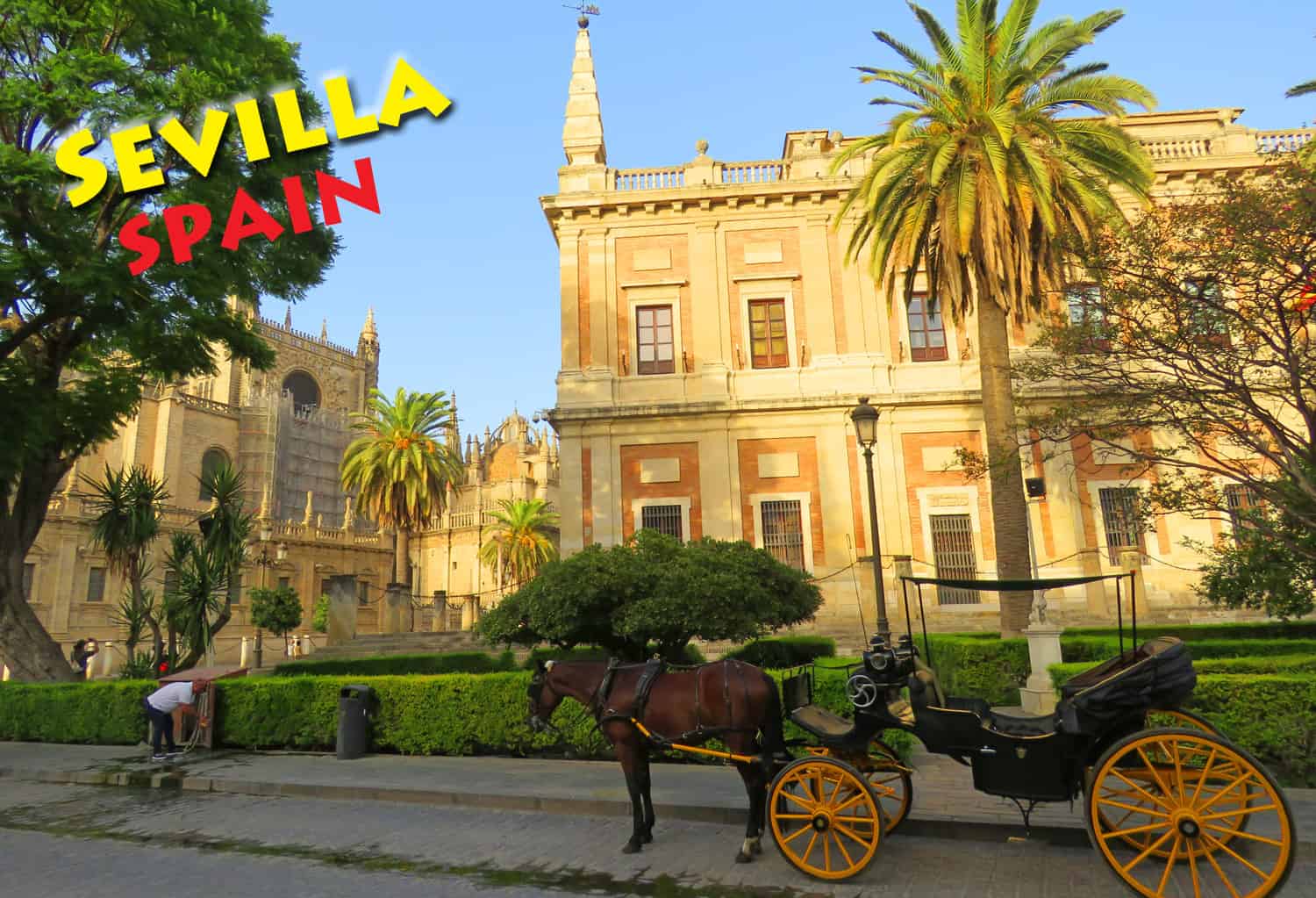 What is Seville (Spain) like?
We've been in Seville (Sevilla) just over a month as I write this (we have 3 weeks until we leave Spain for Japan). But it didn't take us long to fall in love with this city – Sevilla is simply amazing and for full-time travellers like us it has made a fantastic base. In this post I'll cover aspects of Sevilla that have stuck out for us (both positive and negative) and will include lots of photos to give you a feel for this beautiful city.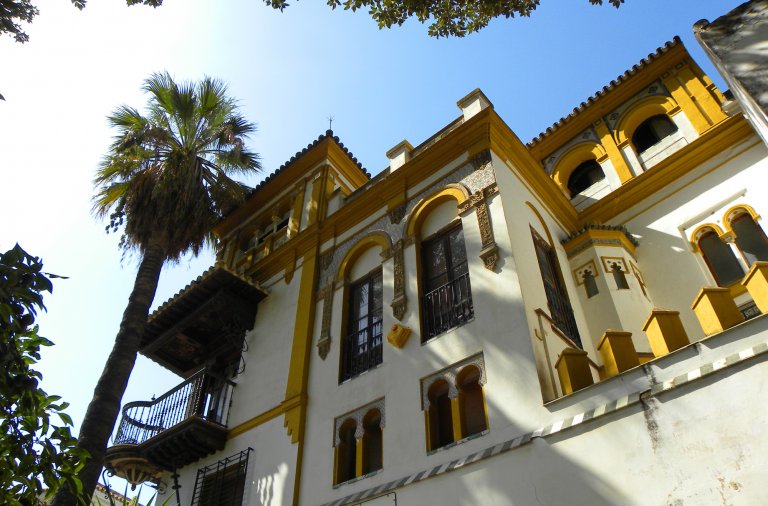 ---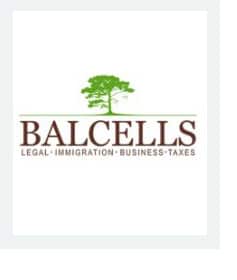 Thinking of moving to Spain? Marta at Balcells Group helped us get our Visas. She's an immigration expert and will help you with all your Visa needs. More detail here.
---
Sights
On my last post I got in trouble for saying that while Lisbon was beautiful, few of the highlights were spectacular (our opinion). We thought maybe we were getting blasé about travel. Then we arrived in Sevilla where we've been knocked on our butts by the sheer impressiveness of some of the sights we've seen. The Big 3 (as I call them) are all spectacular: the Seville Cathedral (Catedral de Sevilla), the Alcázar, the Plaza de España. The modern Metropol Parasol is incredible in its own way. But just walk the streets, step into some of the squares, and pop into some of the small churches and you'll be astounded by some of the sights you see. The church of Santa Maria de la Blanca, the Hospital de los Venerables, Basilica de la Macarena, and the Palacio de Las Dueñas have all wowed us. It's not only the attractions themselves but the setting: the colorful streets with intricate balconies and lamps, the tiled murals, the cobblestones, the shady plazas and gardens. The Moorish architecture and palm trees give the city a tropical vibe. Sevilla is spectacular.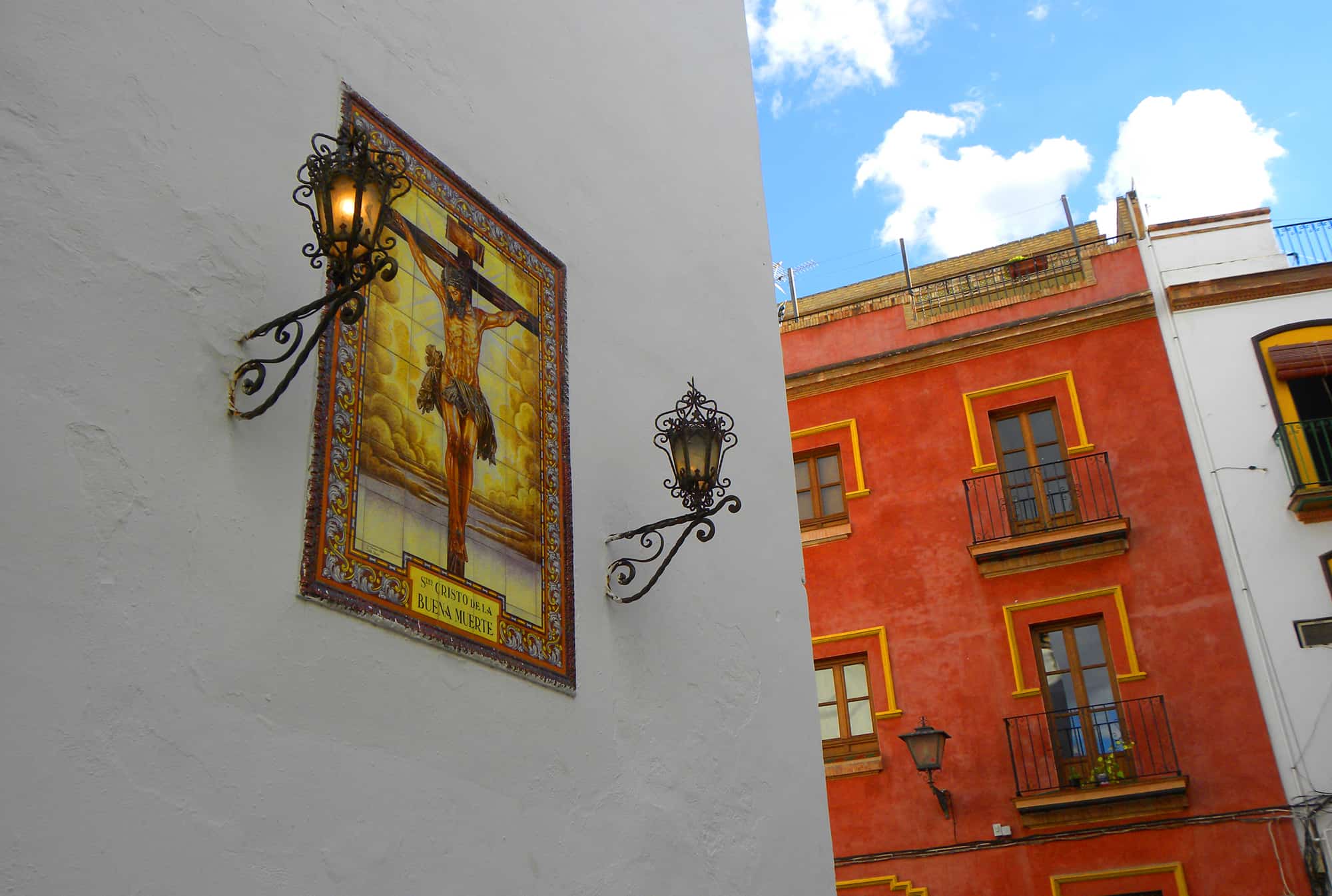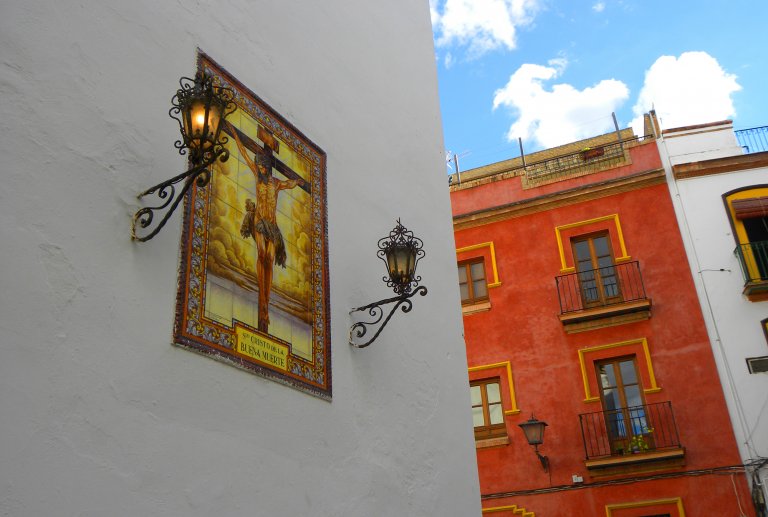 ---
---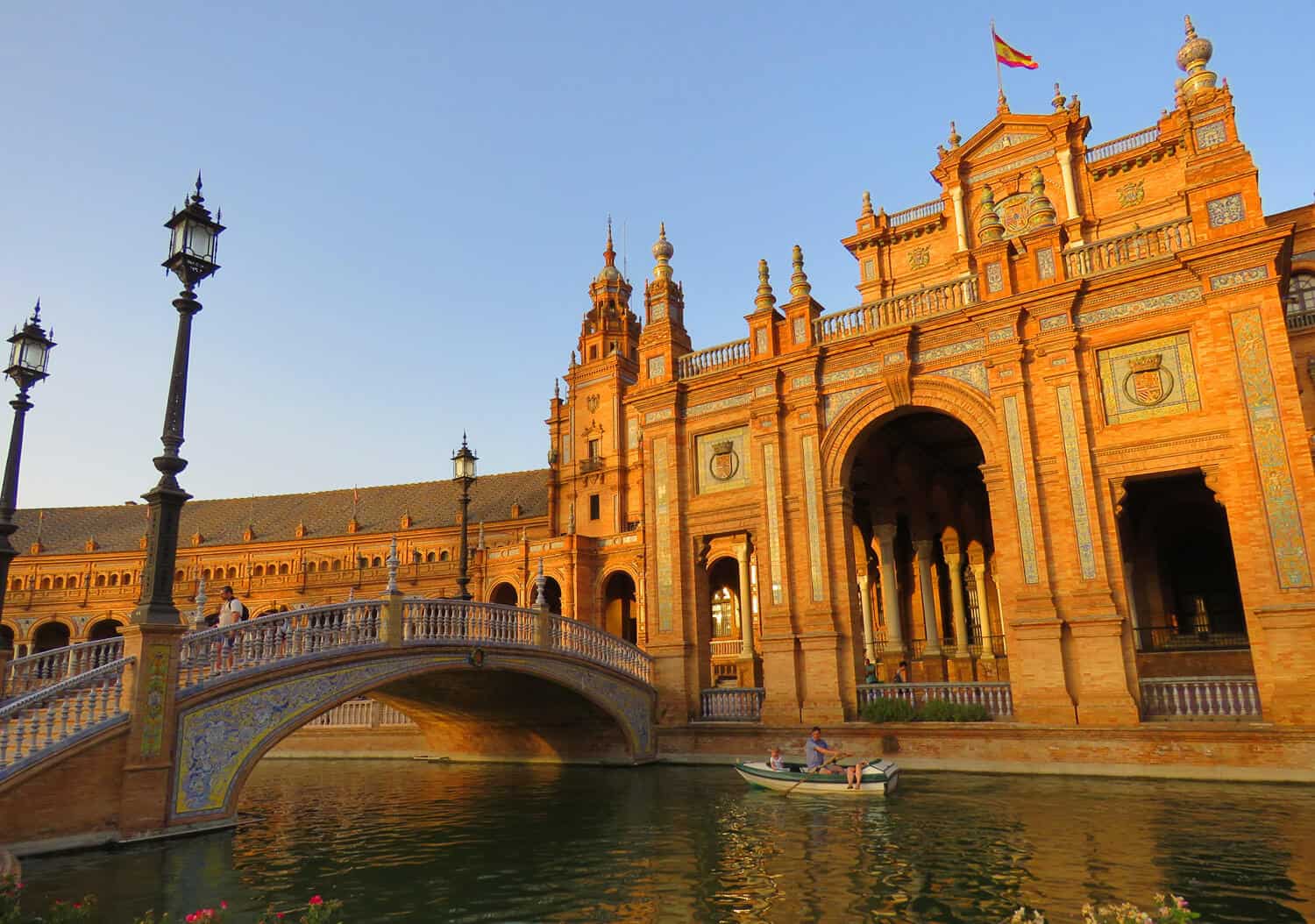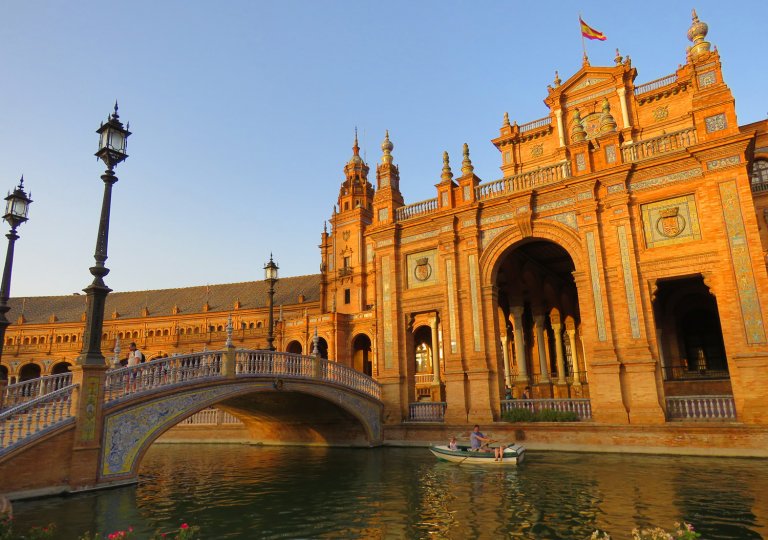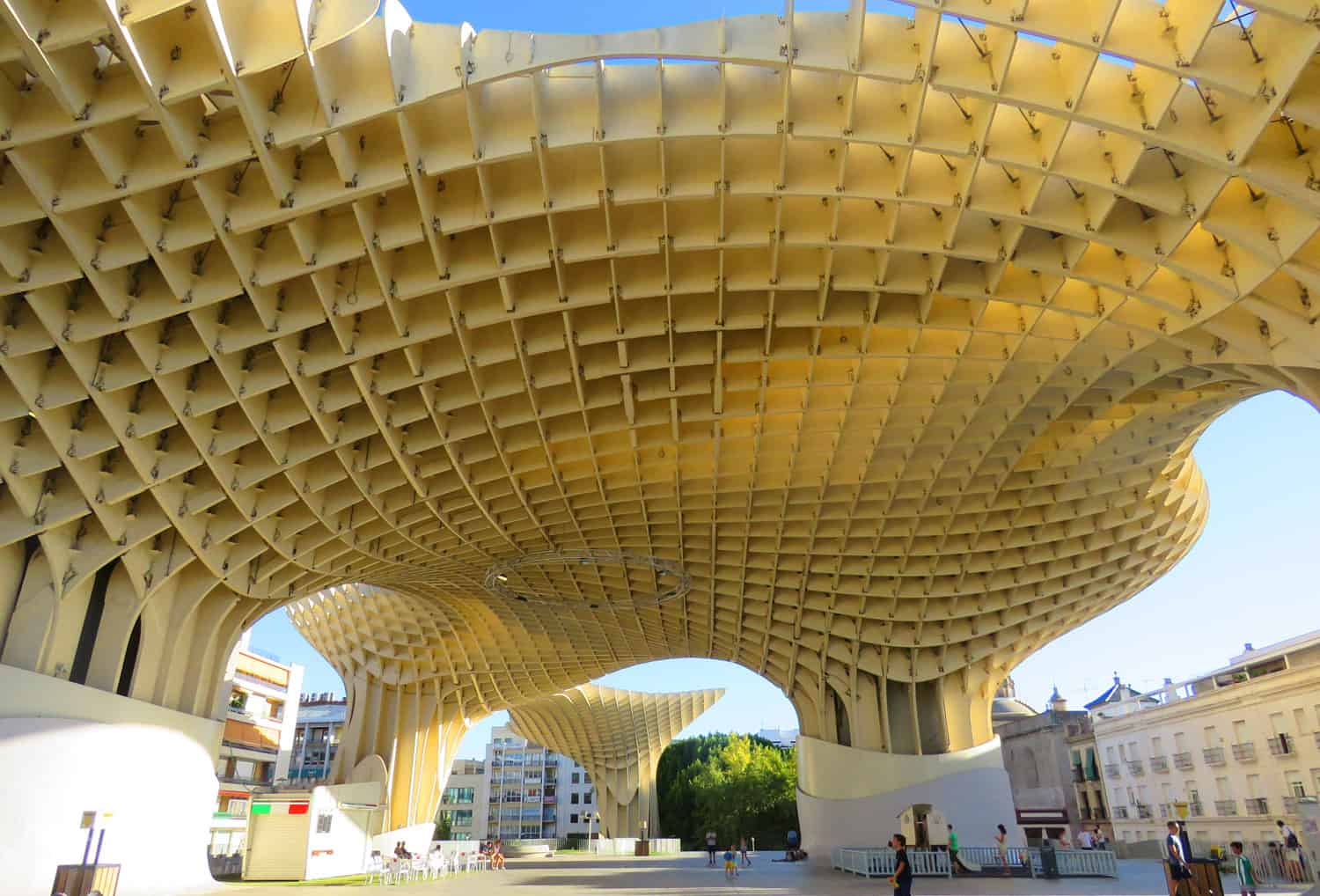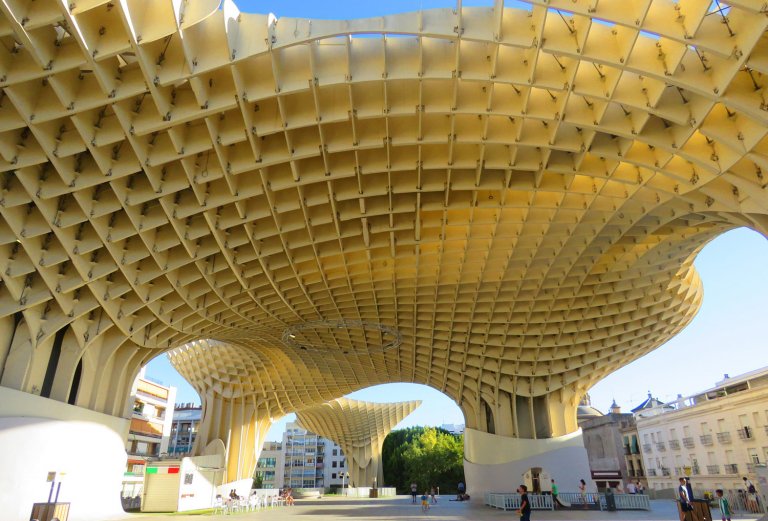 .
Practicality as a base
Our Airbnb apartment is situated in the Macarena district. Across the street is Mercadona, a large grocery store (there is also a Lidl not far away). The best gym we've come across on our travels is 5 minutes away (Viding). Bars and restaurants are all over the neighborhood and there are no tourists. The Santa Justa train station is a 15 minute walk, perfect for day trips (we've visited Córdoba and have day trips planned to Cadiz, Carmona and Ronda). Getting downtown to the main sites (Cathedral/ Alcázar) takes a 5 minute walk to the "ring road" circling the old town and a 10 minute bus ride (ie 15 -20 minutes total) or a 25 minute walk if all done on foot.
.
---
---
.
Friendly and helpful people
We've found the people in Sevilla friendly. Note: Sevillians themselves tell you that they can be "phony-friendly". But still, as visitors, we've met helpful people in doing all the day-to-day stuff like going shopping, talking to people at the gym, organizing sim cards, getting tourist information, getting help mailing things at the post office, etc. In the end, you just want to get stuff done and not run into unpleasant people…and we've found the Sevillians very amicable*.
* PS. Until today when we met the unfriendliest, most useless asshole ever at vodafone. Spanky who is always polite, told him exactly what she thought of him in Spanish. I guess there are assholes everywhere. Still, they've been in a very small minority in Sevilla.
.
Language
I think we're surprised by the lack of English in Spain. Very, very few people speak English, especially outside the tourist center. Luckily we both speak Spanish in varying degrees – but anyone not speaking the language might find communication a barrier.
.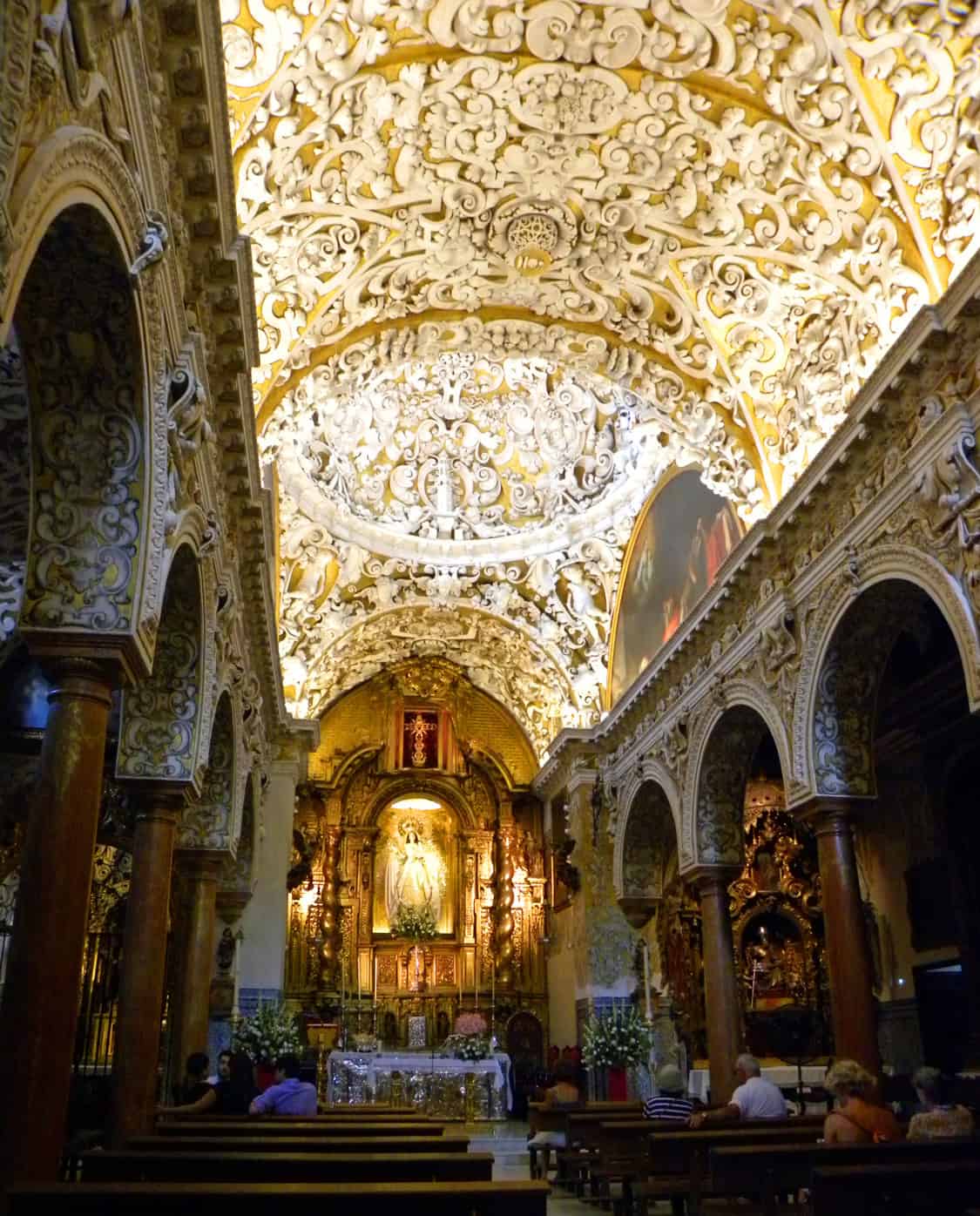 ---
---
Costs
Our 2 bedroom apartment comes out to 900 Euros/month (about $1350 Canadian) on Airbnb. Food (including wine) have averaged $200/week Canadian (about 130 Euros/week). Restaurant meals usually average out around 35 Euros for us including wine/beer. Overall, I would say that Sevilla overall is about 15% more expensive than some of our favorite Eastern European cities (Prague, Budapest) but still about 35% less expensive than life in Canada.
Hotel Recommendations in Sevilla
Hotel Fernando III (spiffy hotel with pool, great location, nice views. Good value). Hotel Alminar (superb hotel with fantastic location). Budget options: Hotel Goya (nice little place, great location. Fantastic value for money) and For You Hostel Sevilla (one of the nicest laid out hostels you'll find anywhere. Really superb).
.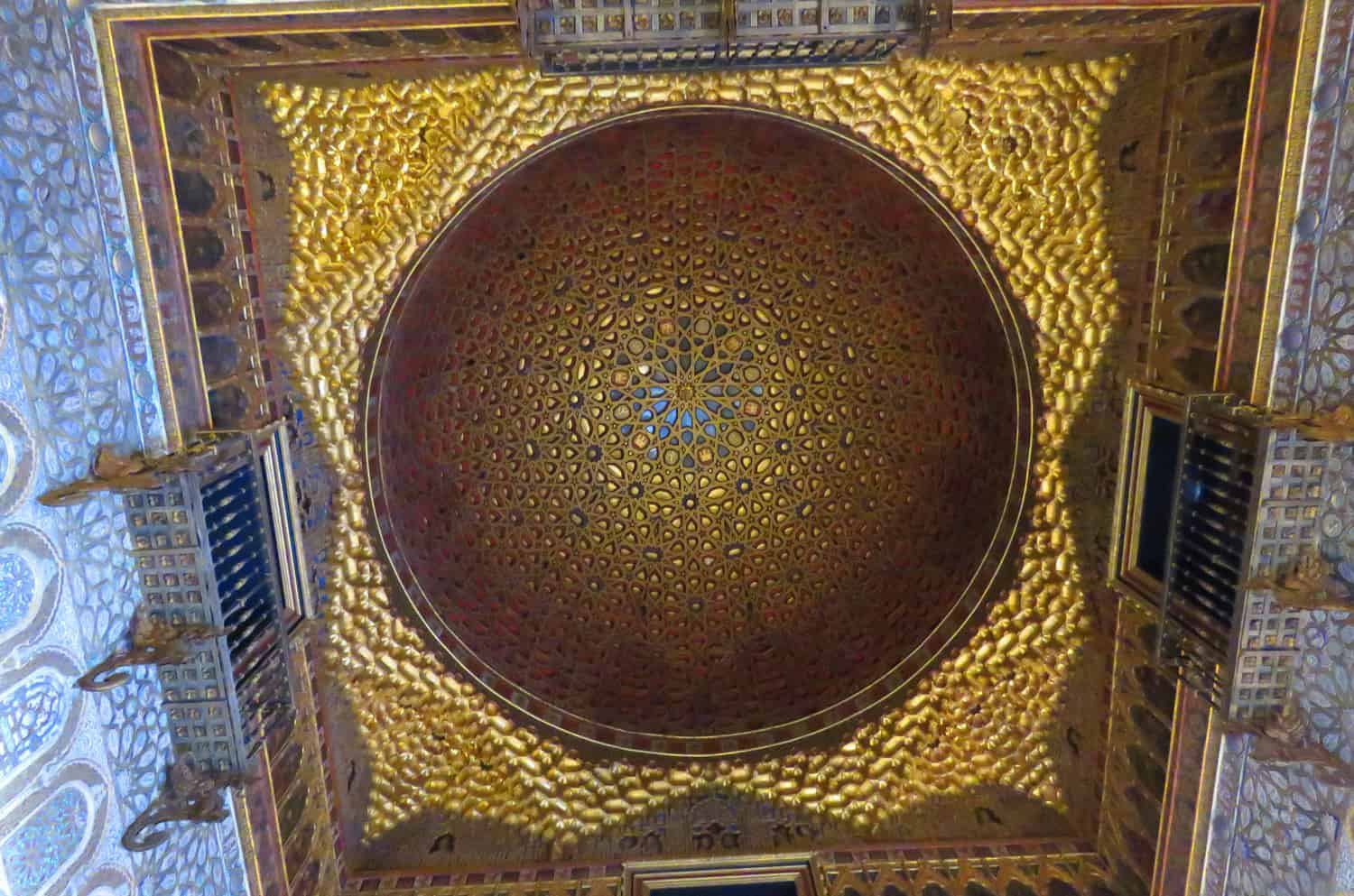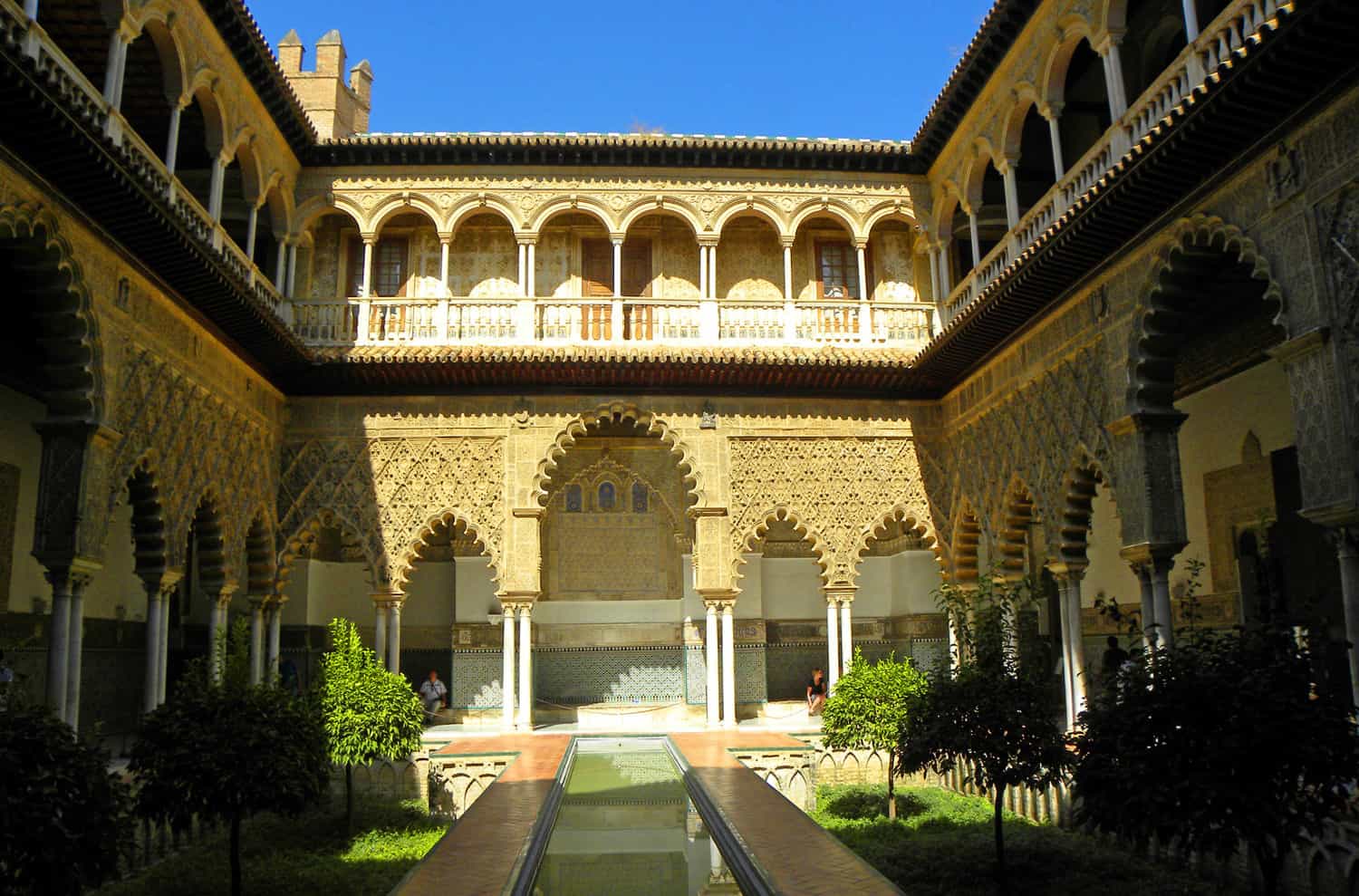 ---
---
Spanish culture – The Siesta, diner times, etc
Everyone knows about the "siesta". In actual fact, not every place in Spain has an afternoon siesta where everything closes down…but in Sevilla they do. In the early afternoon (2ish) you'll suddenly see storefronts closing up. The streets are usually very quiet at this time and we've found that it's the best time to do our grocery shopping (grocery stores don't close for siesta). Around 6pm things open up again and you'll see locals back out on the street, shopping or going for a beer at the many little bars and restaurants. Prime time for diner is around 9pm (if you go to a restaurant around 8pm it will often be empty) but you'll often see people walking into a restaurant at 11pm. Part of the reason for these hours in Sevilla is the heat (which I'll mention below).
Tapas restaurants are everywhere, flamenco is a big thing and not just for tourists – the Bienal is a bi-annual festival bringing together some of the best flamenco musicians and dancers (the month-long festival just ended yesterday, October 2nd, in Sevilla). You can go to bars and hear musicians playing guitar and see locals dancing flamenco. All the cultural things that Spain in known for is alive and well in Sevilla.
.
Festivals
There seem to be a never-ending string of festivals here in Sevilla. I mentioned the Bienal, the bi-annual flamenco festival. Also going on at the same time is the Festival de las Naciones where food from all over the world is featured. There seems to be always something going on.
.
.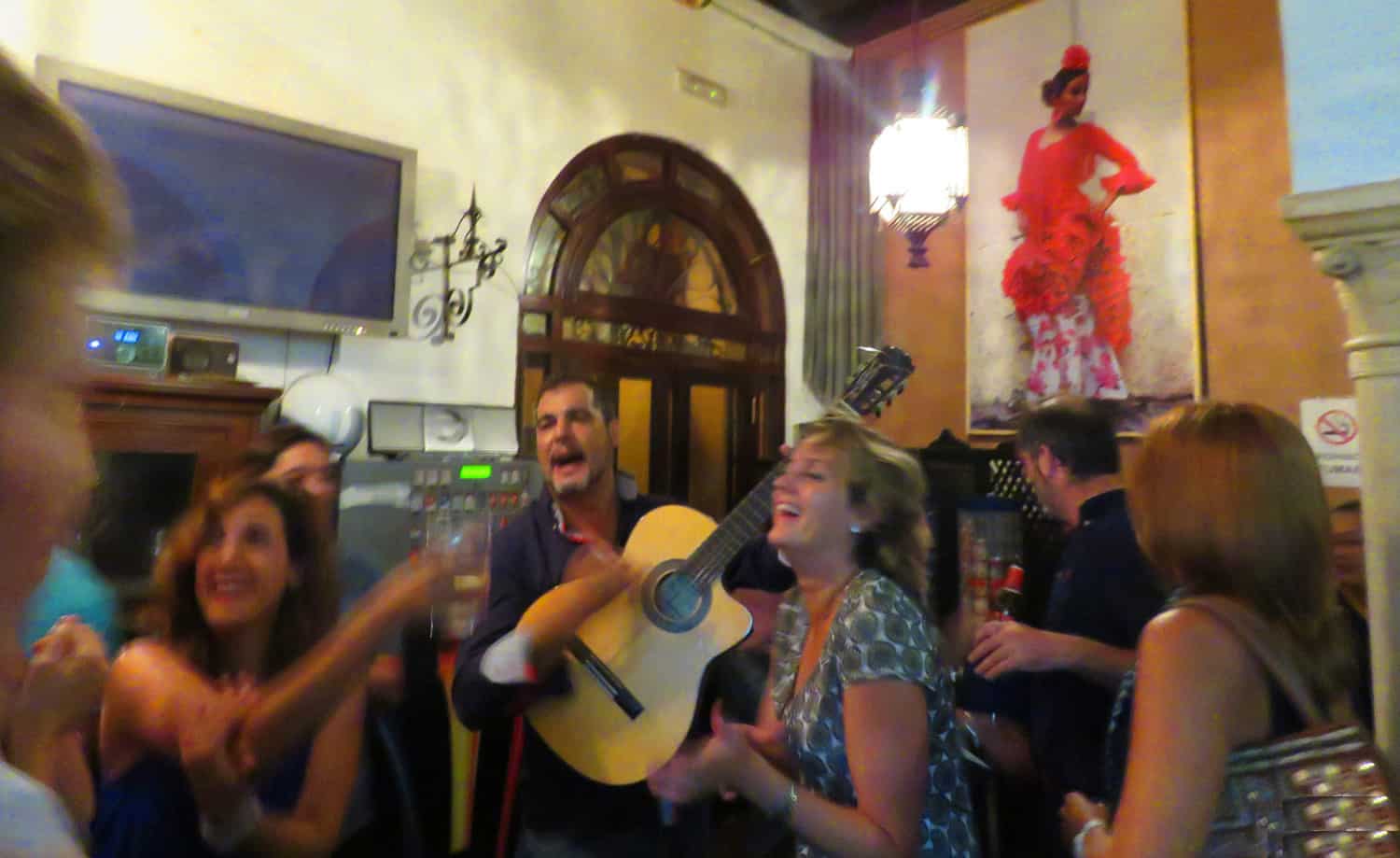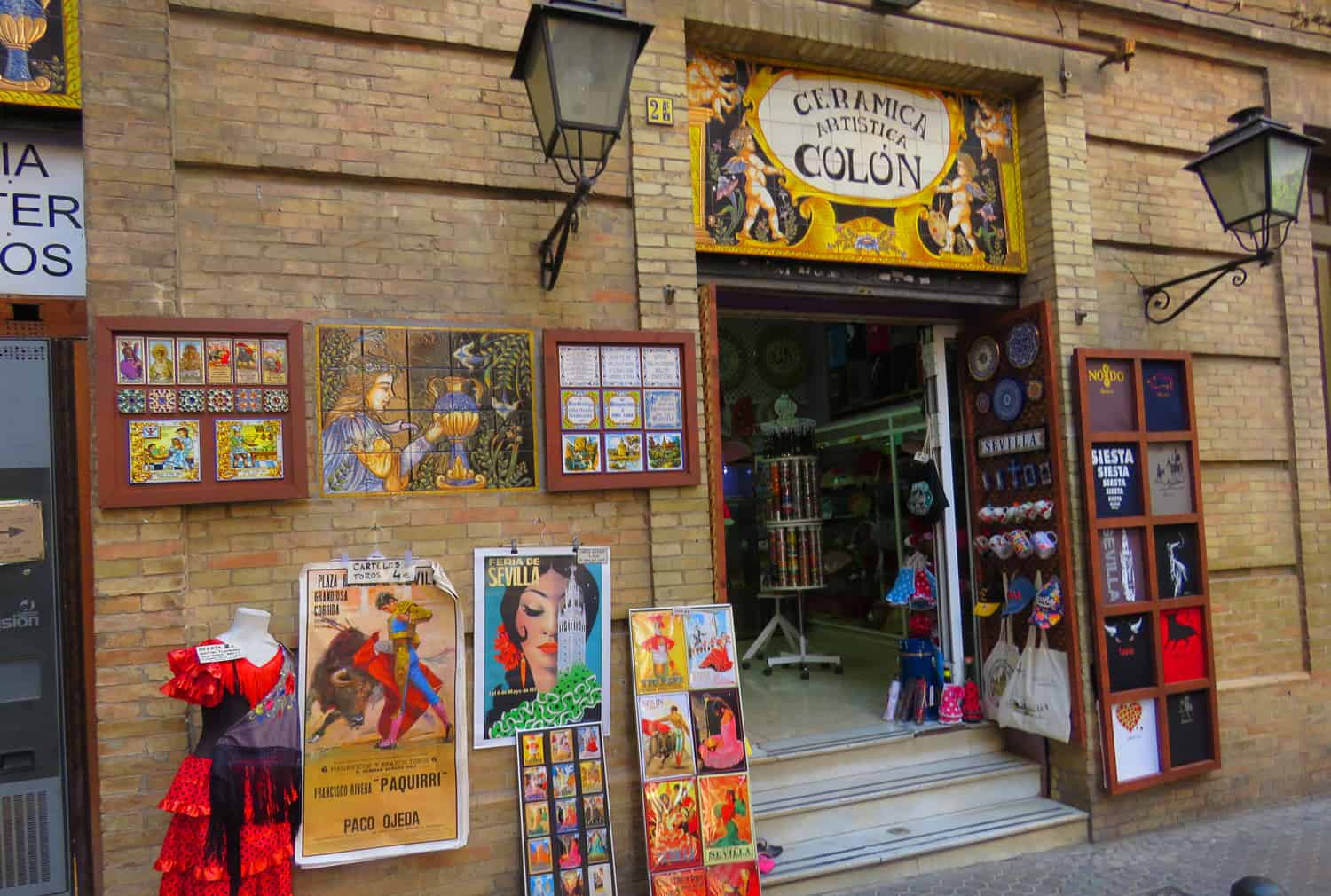 ---
---
.
Heat
This part of Andalusia has the hottest temperatures in Europe. The average temperature in Sevilla is 36C in July and temperatures often go over 40C. This in large part explains why everything closes up in the afternoon. We're in early October and temperatures are still in the 30-33C range.
.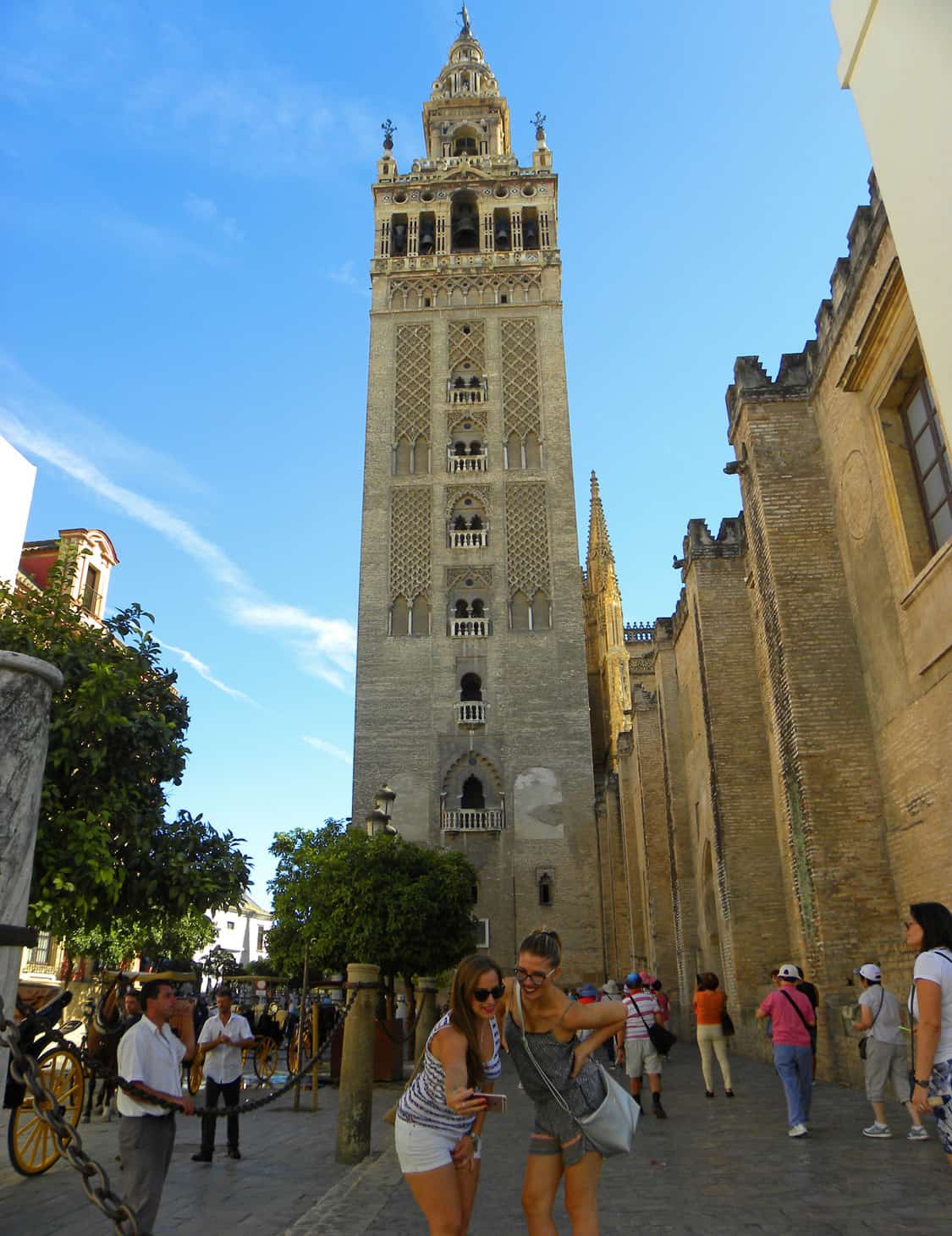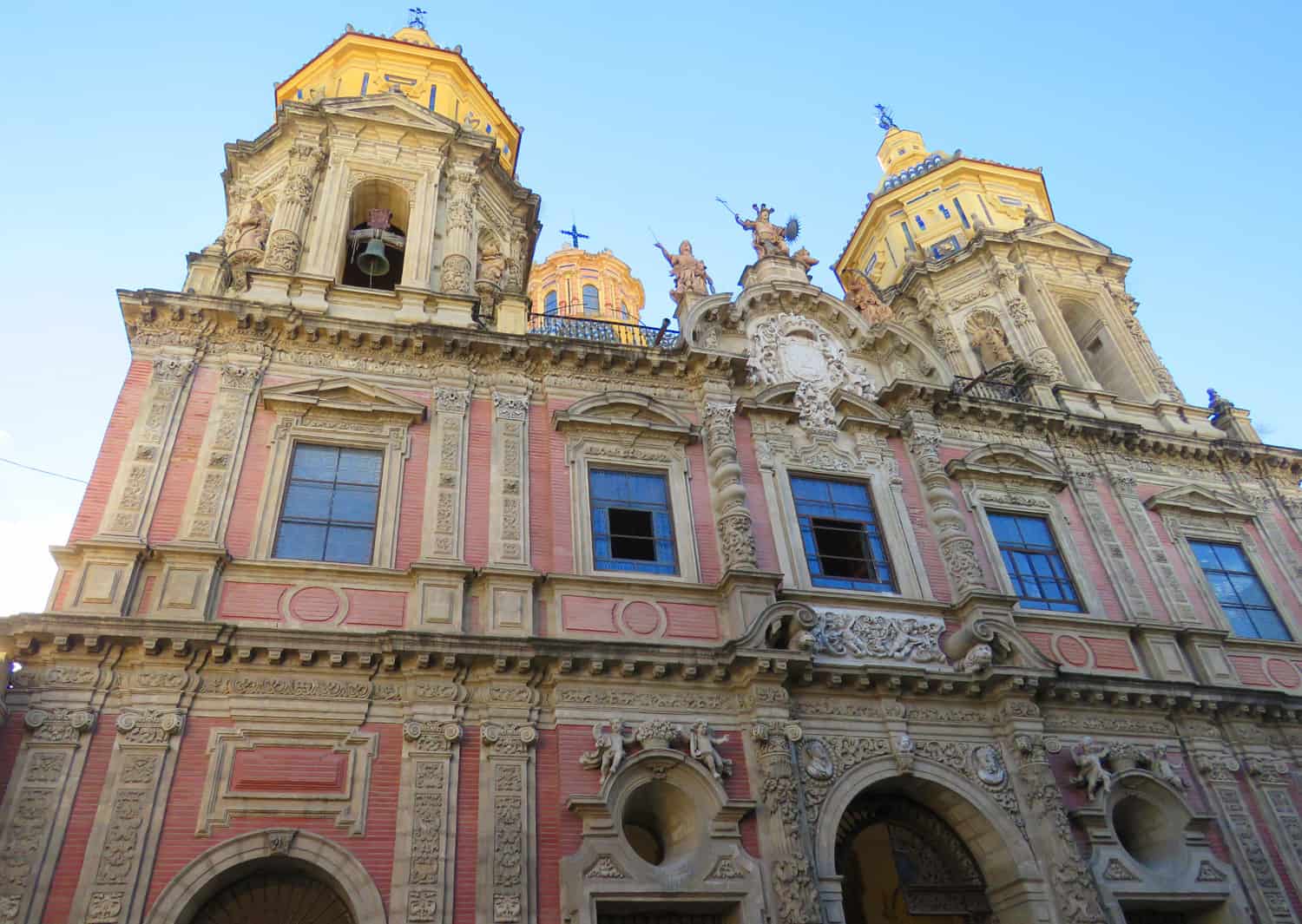 ---
---
.
Streets of the Old Town
Sevilla's center is made up of seemingly a million small streets winding in different directions. It is almost impossible not to get lost. But it is also part of the charm of Sevilla: turn a corner and you'll come across another church, a market, or a beautiful square where locals are drinking. I think you could come back to Sevilla and always discover something that you missed the first time. One of the reasons for the small, winding streets is the heat – they were built that way to provide shade.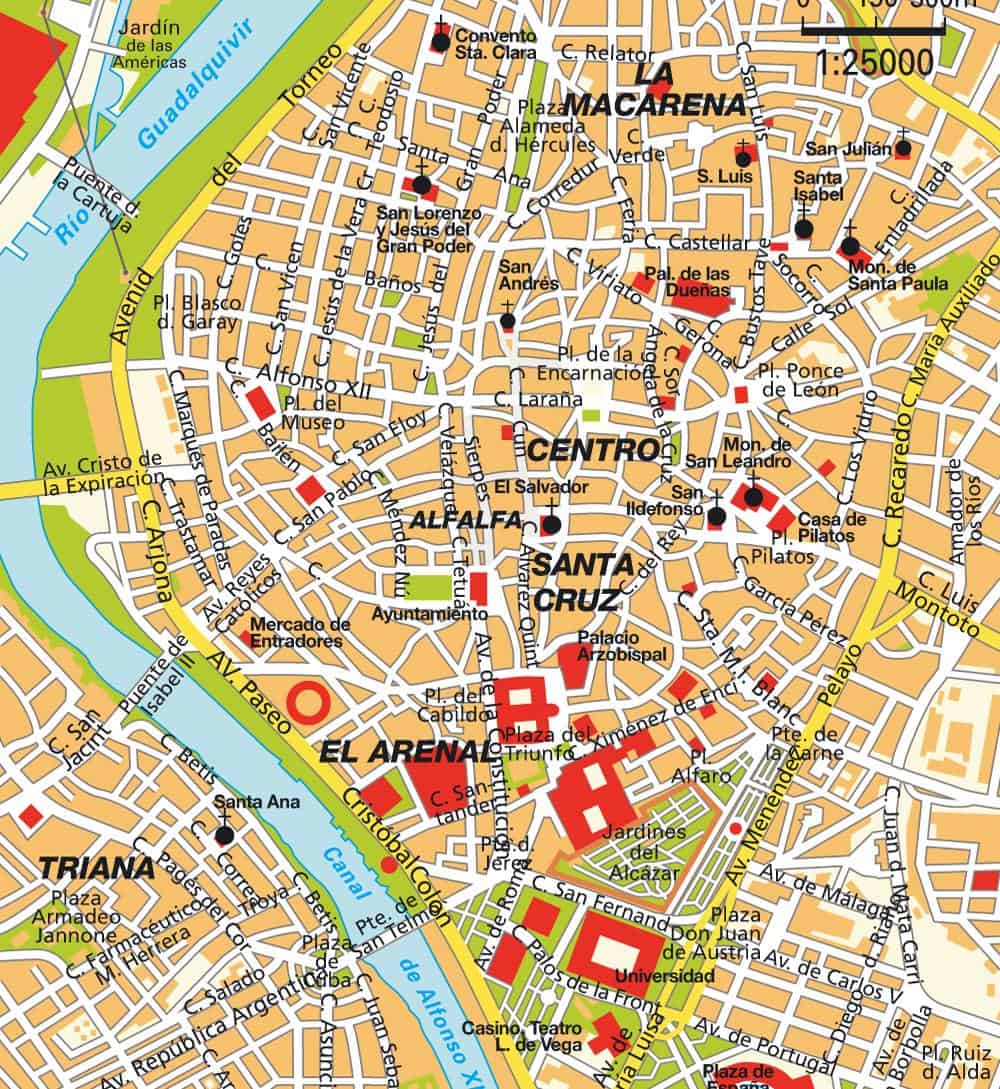 .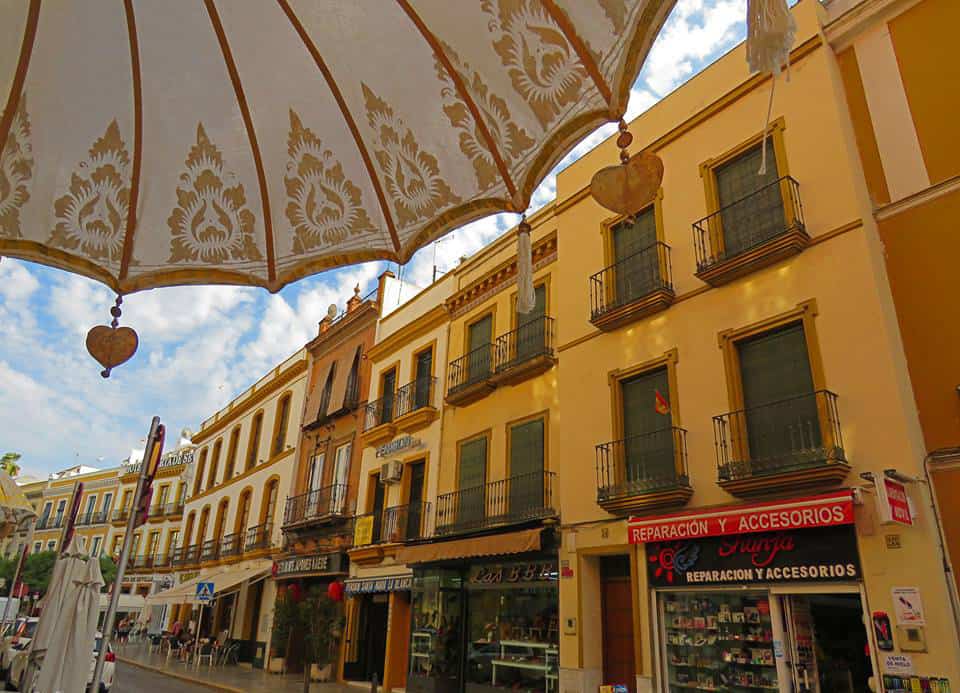 ---
---
"Vale"
I've mentioned the Spanish and how we've like them so far. Here's one annoying thing: the use of the word "Vale". You'll hear it all the time, over and over again. "Vale" can mean "OK", "Good", "understand?". Maybe it has other applications too. They can barely say a sentence without a "vale" thrown in. It's even more annoying than the Costa Rican "Pura Vida". Ok, no, I'm correcting that – I suddenly remember all the times we were greeted by a "Pura Vida!" and then proceeded to get ripped off everywhere in Costa Rica. Pissed me off to no end. "Pura Vida" is worse.
Anyway, you've been warned about the "vale" 😉
.
.
The above are observations and experiences that have stuck out over the last month in Sevilla. In short, we've loved our stay and it is a city that we could easily come back to and spend more time in. Fantastic.
Note: this post dates back to 2016 and really cemented our love for Spain. We are now full-time residents of Spain working towards permanent residency.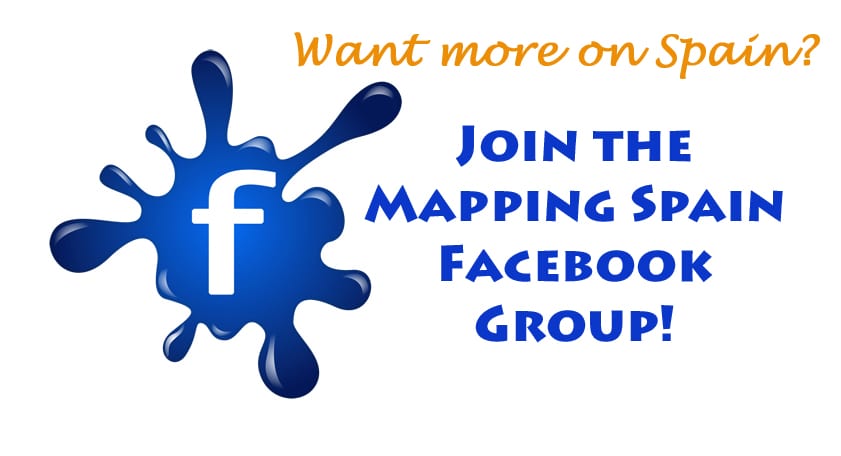 Ps. If you find our blog helpful, please consider using our links to book your flights, hotels, tours, and car rentals. Have a look at our Travel Resources page.