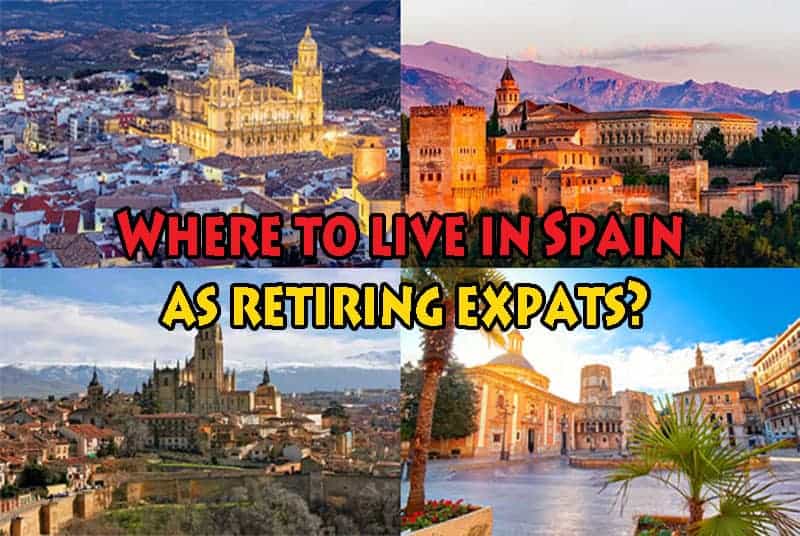 Where to live in Spain as retiring expats?
After over 6 years of full-time travel, this is the year we settle in Spain and work towards permanent residency.
Question is: where to have our base in Spain?
The answer is difficult. We did a lot of reading and went back and forth a few times over what is most important to us, modifying our shortlist multiple times.
Different people will have different criteria. With that in mind, here are ours
A) What we're looking for in choosing our base in Spain.
We prefer mid-sized cities, with the convenience of city life and nature in proximity.

Public transport is important to us.

We want to be within 3 hours of a major airport with accessibility by train.

We like mountains and the sea but don't need both (although a location close to both would be perfection for us).

We don't want to be in an overly-touristed or high-expat location. Lissette and I both speak Spanish in varying degrees and want to integrate into the local community.

We'd like to be in a place of interest to tourists for the sole reason we'd like to run an Airbnb or be involved in tourism one day (although, as per above, we prefer a spot not over-touristed ex. Barcelona).

Cost of living is important to us. We're moving to Spain to retire, not work.

Temperature. We know the south will be very hot in summer, the north cold in winter. I'm ok with heat, Lissette prefers cold…We know compromises have to be made.
B) What we know we don't want:
We want Spanish to be the main language. As mentioned above we both speak Spanish and don't want to be dealing with Catalan or Basque and, having lived in Quebec, don't want to be dealing with separatist issues in our new home.

The other thing learned from our prior experience (living in Croatia): we don't want to be in a place that dies when the tourists leave. We want to be in a vibrant Spanish city not dependent on tourism. So no seasonal beach towns. ie. we want a "real"city.
With the above criteria in mind, below are the 6 cities on our list, along with perceived Pros and Cons based on our reading.
---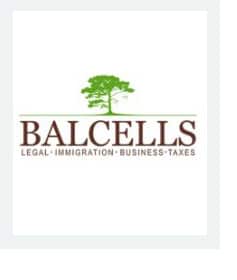 Thinking of moving to Spain? Marta at Balcells Group helped us get our Visas. She's an immigration expert and will help you with all your Visa needs. More detail here.
---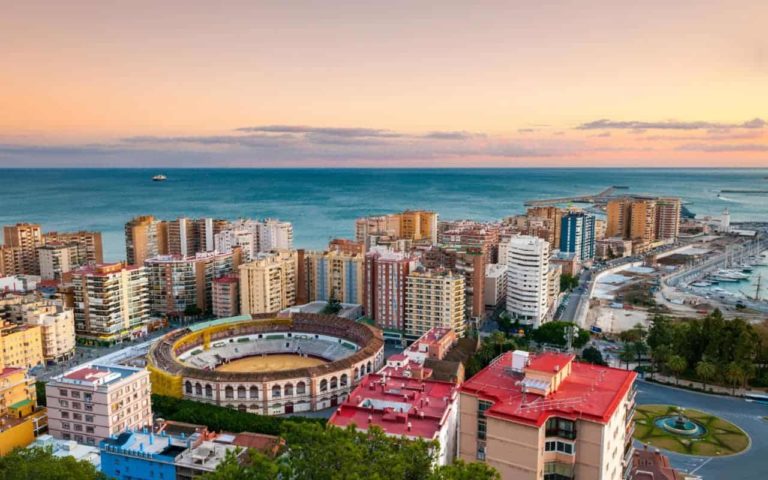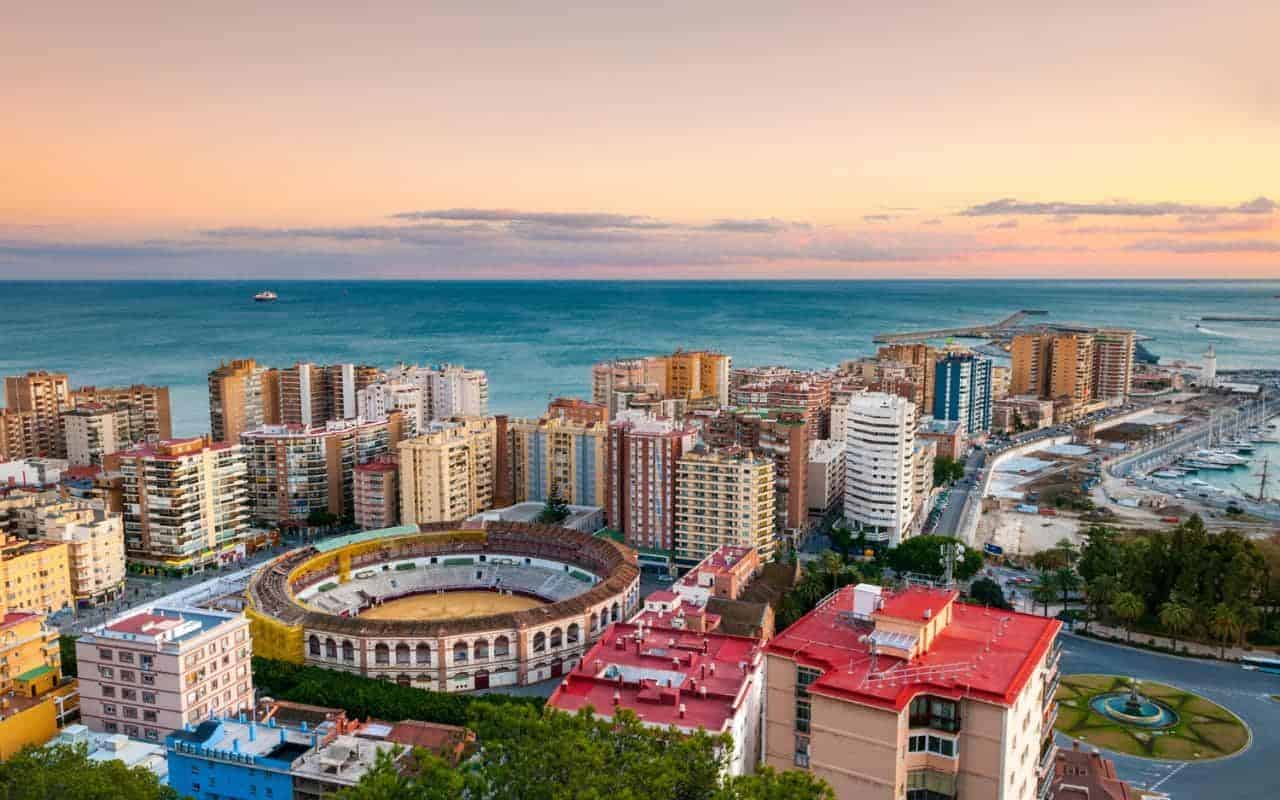 Malaga
I'm 99% sure Malaga won't be our future base.
We fly into Malaga from Budapest. That's one of the Pros with Malaga: it's the gateway to Southern Spain (more specifically the Costa del Sol) with flights from all over Europe as well as a few to North America and the Middle East. It has lots of nearby beaches, lots of expats and tons of tourists (many coming in on cruise ships). Temperatures are hot, but moderated by Mediterranean breezes. It is a busy, bustling place and is relatively inexpensive as a place to live (compared to cities like Madrid, Barcelona and San Sebastian). As an indication, the average 3 bedroom apartment is listed at about 775 Euros/month in Malaga (outside the center). Malaga also has a metro system.
Cons: very touristy and a preliminary look at apartment rentals on Idealista (which is the most popular real estate site in Spain) indicates that many apartments are rented only outside tourist season. Malaga attracts many expats (mostly Brits) but most come here to work, they're not retirees. Another con is the architecture: Malaga (along with most of the Costa del Sol) is a hodgepodge of unattractive apartment buildings. It's not the Spain that attracts us.
Yet I've read a few people who knew all the above about Malaga but ended up seeing a whole different side of the city. They fell in love with it. So we'll spend a few days looking around – besides which Malaga has a few very interesting highlights (the Castillo de Gibralfaro and the Moorish Alcazaba being at the top of the list).
Update: Could we live in Malaga (Spain)? Our Impressions and highlights
---
---

Granada
Granada is near the top of our list of potential future bases.
It has a beautiful old town (it's famous for the Alhambra, one of Spain's highlights) and proximity to mountains and sea. There's lots of beautiful nature surrounding Granada. It is a smaller sized city with a relaxed pace of life. It is also very affordable, with the average 3 bedroom apartment listed at less than 700 Euros/month. Granada is touristy but tourists come here short term with culture (and not beaches and partying) in mind. Granada does have expats but they make up a small percentage of the population.
Cons. Granada gets very hot in summer, just like Seville. There is no moderating effect from the sea. Also, Granada has a small airport with expensive domestic flights. It is 90 minutes by bus to the airport in Malaga, 5 hours to Madrid.
I know of a few other bloggers happily living in Grenada who have only good things to say. I know there are some negatives but the more I read the more I think we would be happy there.
Related: Ask an Expat: Living in Granada, Spain
We're intending to give Grenada 5 days to get a good feel for the city.
Update: Granada (Spain) as an expat – could we live here? The Pros and Cons
---
---

Jaen
I have no idea really what to expect of Jaen – but Norah (a friend of a reader of the blog) has been very helpful is giving us advice on Spain and invited us to visit her.
Jaen looks like a pretty, small-sized city. Although overshadowed by nearby Granada and Seville, tourists come to Jaen for its cathedral, hilltop castle and the largest Arab baths in Spain. Jaen is also known for its olive oil (it produces 60% of Spain's olive oil).
It's historical center is dominated by a large cathedral. It is a hilly city with steep, narrow streets and (like Granada) views of close by mountains.
Cost of living is low, you can find a 3 bedroom apartment in the center for 650 Euros. Jaen is on the train lines and it takes 3 hours to Malaga and 4 hours to Madrid.
We don't have high hopes for Jaen as an expat base but since we are passing through in this direction we'll stop and have a look (2 days) while also meeting Norah.
Update: Andalusia's underrated city: Jaen. And tips for foreigners working towards Spanish residency…
---
---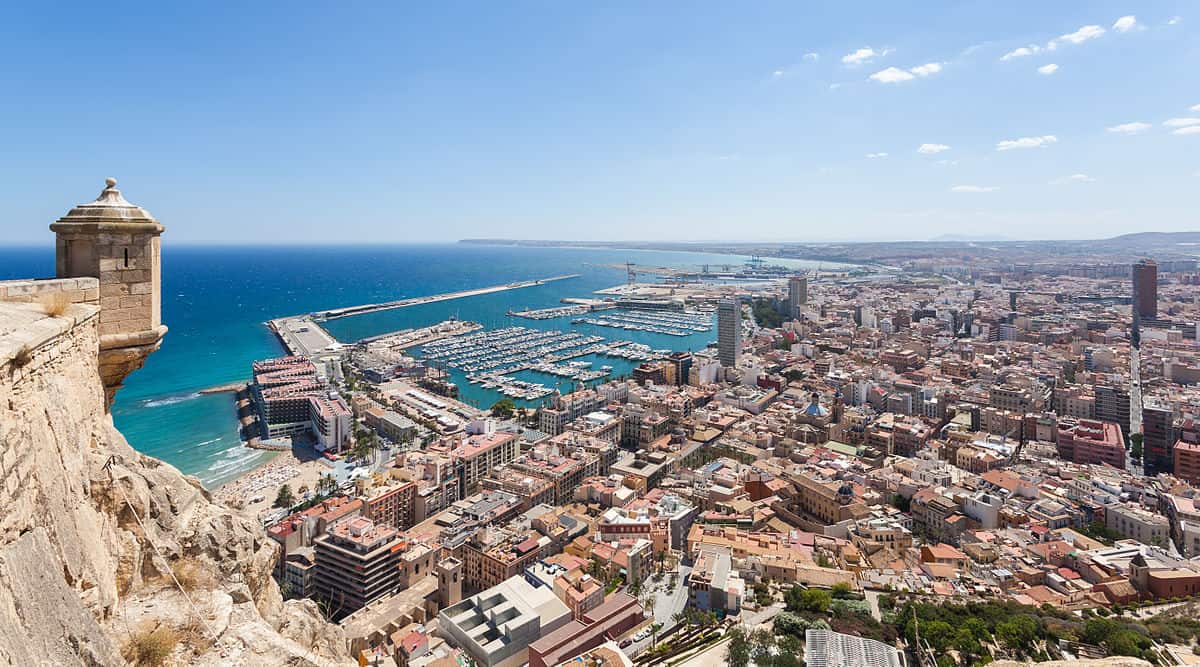 Alicante
I would say that Alicante is among the top options based on our reading. A mid-sized city on the coast, it is lively and international, affordable (about 650 Euro for a 3 bedroom apartment just outside the center), and 2 hours by train from Madrid. You can get around the city by tram (something we really like). Weather wise, summers are hot and winters are mild. Alicante's Airport is the 5th busiest in Spain and has flights to destinations all over Europe.
Cons. There are a lot of expats living in Alicante. I have nothing against expats but I think we want to integrate into Spanish life and having too many expats around makes it too easy not to integrate. There's also a lot of tourism in the summer which can be overwhelming.
Otherwise, I can't see much wrong with Alicante on paper. We'll just have to see how we feel about it when we visit.
Related: Ask an Expat: Living in Alicante, Spain
Update: For those considering Alicante as a place to live in Spain…
---
---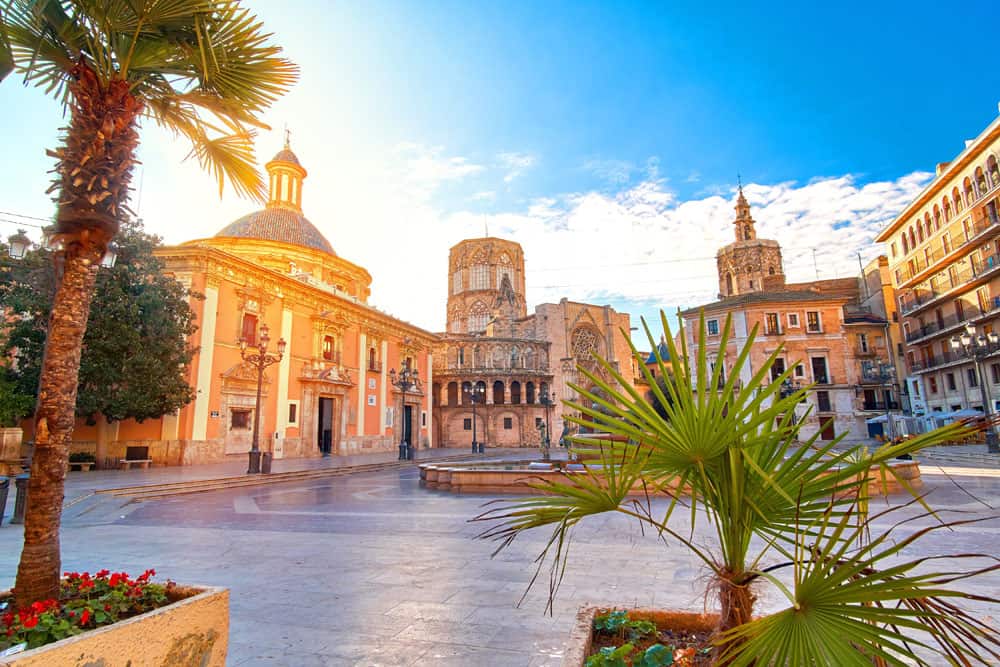 Valencia
I originally didn't have Valencia on this list because they speak Valencian (a dialect of Catalan) in Valencia. As stated above, we both speak Spanish in varying degrees and we're coming to Spain to speak Spanish. We don't want to be learning Catalan, Valencian or any other language.
What changed my mind was speaking to Glenn, a reader who I met in San Miguel de Allende (Mexico) last year. He's just moved to Valencia after going through the same Spanish non-lucrative Visa experience we'll be going through.
Anyway, he loves Valencia and says everyone speaks Spanish (according to him only older people are unilingual in Valencian).
Pros of Valencia: Beautiful city with a mix of old and modern, vibrant, great beaches, nature all around. Good food, great café culture. Like Alicante, summers are hot (but not as hot as Granada or Seville). It has an airport with flights all over Europe. A bit more expensive for rent than Alicante but still much cheaper than Barcelona, Madrid and San Sebastian. There's a metro which is great for getting around.
Cons. I haven't come across any negatives in my reading.
Update: Valencia (Spain): could this be the place we choose to live in Spain?
---
---

Leon
Leon is not a place that attracts expats. Which also makes it interesting to us.
Leon is a beautiful and historic city in the northwest of Spain, an easy 2 hour trip to Madrid on the high-speed train. It's a cultural destination (part of the Camino de Santiago) as well as a foodie destination. So it attracts tourists. It's a lively city with many bars and restaurants and you get free tapas with drinks. Its climate is cooler than other parts of Spain and is quite cold in winter (which would make Lissette happy). Leon is also one of Spain's cheapest cities.
Cons. No beaches anywhere close. I've also read that people in Northern Spain are not as friendly as those further south (don't shoot me. That's just what I've read).
Note: our friend Patti who's a bit of an expert on the Camino de Santiago is very high on Leon and recommended we check it out.
Update: León (Spain) in Photos
---
---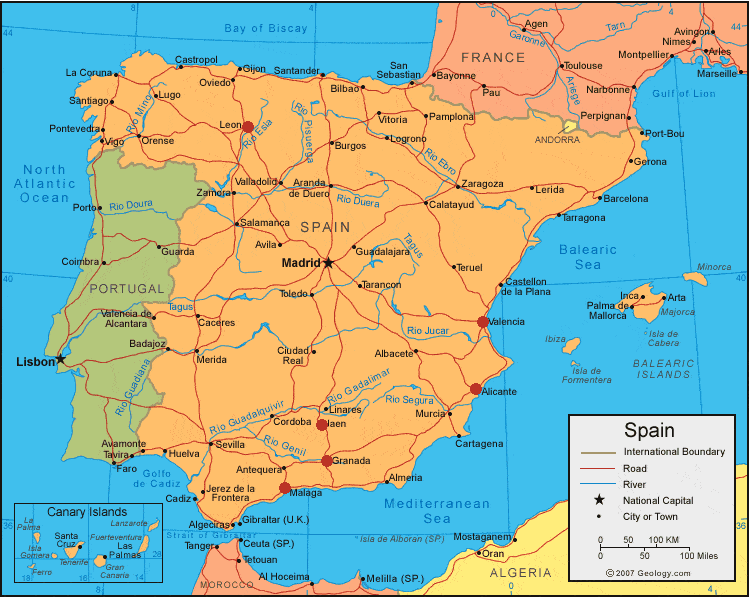 Various other…and additional reading
We spent 2 months in Seville a few years back and loved it. So why is it not on this list? We just found it really hot for living long term. I also remember a lot of cockroaches on the streets at nights. I have a severe aversion to cockroaches. But Seville is otherwise a beautiful city and a place we could live (as a backup to the places above).
Related: Impressions of Seville

You'll notice I haven't listed Barcelona, Madrid, or San Sebastian above. San Sebastian was actually on my list until I found out how expensive it it. Barcelona is expensive and full of tourists. Madrid is expensive, too big, and far from beaches/mountains. Again, we're retiring expats. If you're young and working you'd probably find these cities stimulating and to your taste.
As I said off the top, where you want to live in Spain will depend on your preferences. Here's a bit of additional reading if you're doing your own research.
The 15 Most Liveable Cities in Spain
The Best Places to live in Spain for Expats
Spain's ten cheapest cities and why (or why not) you should move there
In less than a month we'll be in Spain actually visiting the cities I've listed up top. I'll be writing about each in detail and telling you what we think of them. It'll be interesting to see how these cities measure up to our research.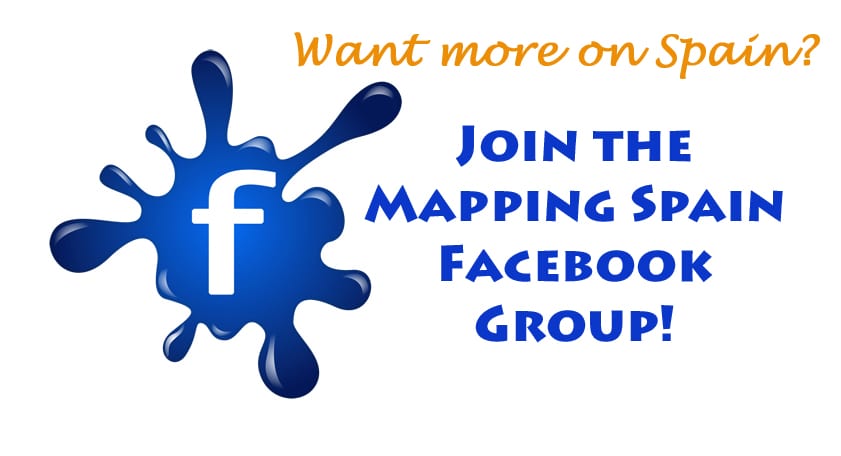 ---
---
More:

Our new blog, Mapping Spain, covers Expats living in different parts of Spain. See our "Ask an Expat" series.
Feedback or recommendations? Would love to hear them!
Ps. If you find our blog helpful, please consider using our links to book your flights, hotels, tours, and car rentals. Have a look at our Travel Resources page.