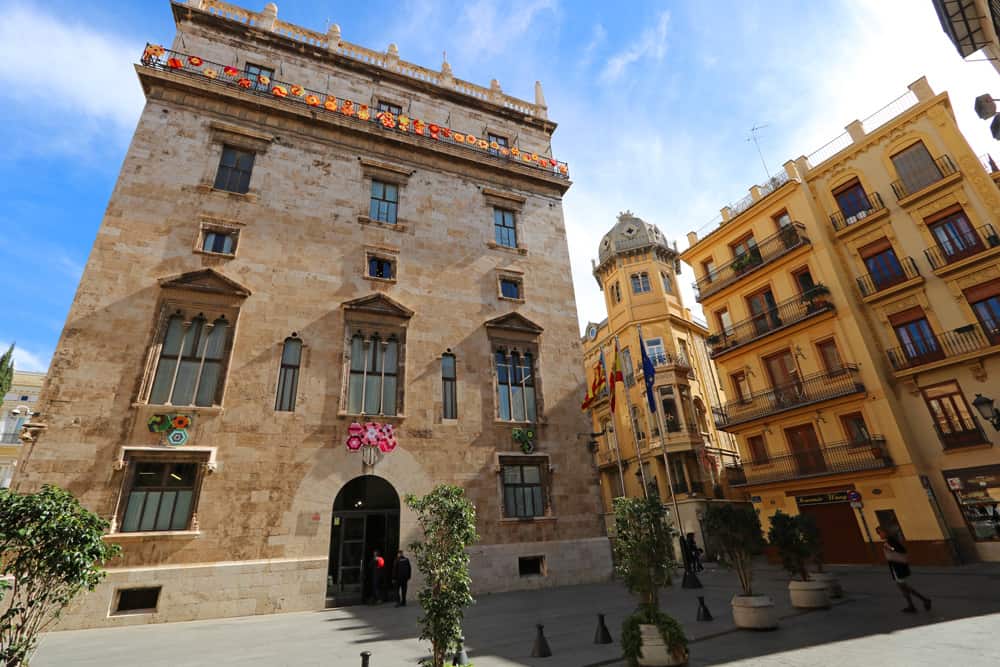 Valencia (Spain): could this be the place we choose to live in Spain?
Valencia just barely made it on our shortlist of places we were considering as a base in Spain. Our biggest issue with it was that we wanted to live in a place where Spanish is the main language (they have 2 official languages in Valencia – Valenciano and Spanish). Having both lived in Quebec 20+ years, we were just a bit sensitive to having to deal with language issues or language politics.
It was one of our readers, Glenn (who I met in San Miguel de Allende a few years ago), who convinced us to check out Valencia. He was so enthusiastic and so detailed in his description of the city that I decided to use his words to describe Valencia in this post.
The below is written by Glenn
My humble endorsement of Valencia
Like me, you guys appreciate certain nuts-and-bolts amenities in a day to day, long-term home: A human-scale town for walking… Loads of international air connections (30 minute drive by taxi)… High-speed Europe and inter-city trains (I can walk to the station in 14 minutes and be in Madrid in 2 and 1/2 hours for 38 euros)… Good metro bus network (hybrid-power mostly, quiet, clean, with WiFi)… In-town parks for serious exercise…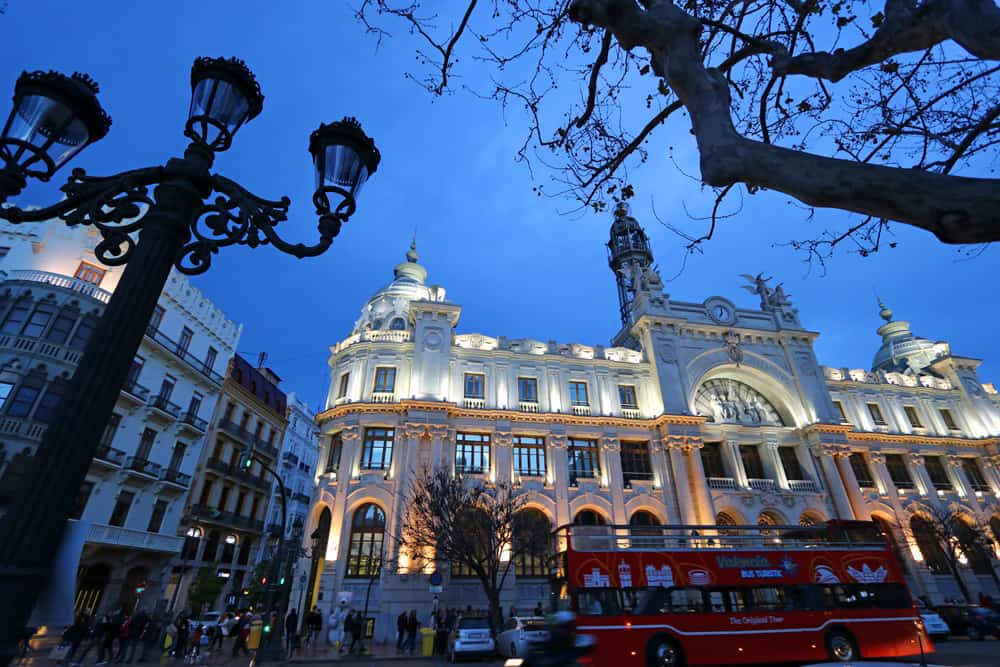 ---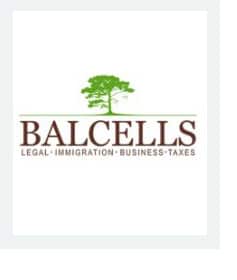 Thinking of moving to Spain? Marta at Balcells Group helped us get our Visas. She's an immigration expert and will help you with all your Visa needs. More detail here.
---
How about Turia, our landscaped city park… 9.8km long… laid in a former riverbed curving around the most ancient part of town, crossed by 13th century stone bridges, miles of bike, walk and running paths, with tennis courts, football fields and exercise stations, ending down near the harbor with the largest aquarium in Europe. VLC is a bike and pedestrian friendly town, drivers show respect, a honked horn is rare. After 20 years in Mexico, it's astounding to live in a town with seaside clean air, not choked in dust or drowned in a cacophony of traffic horns and blaring TV's… And in VLC, the ample stone sidewalks are perfectly laid, walking-flat, in perfect repair with no dog shit! This is Europe, not third-world Mexico.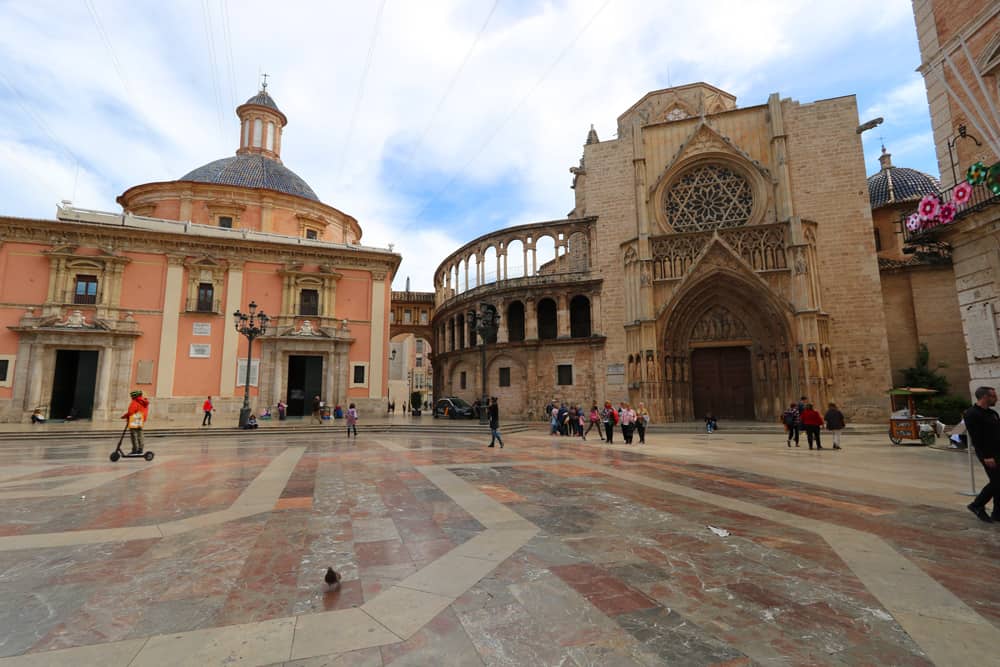 ---
---
My little town has all this, PLUS: Daily ferries to Africa and islands around the Med… Modern subway system ringing the center…Marble-paved plazas around every corner... Streets that meet at every degree except 90… Orange-laden trees all over town (this is Valencia, after all)… Narrow, winding backstreets with small bars, sidewalk cafes, serious restaurants, cool little jazz, blues, rock, reggae, flamenco clubs tucked inside centuries-old buildings… Classic 13th-19th century architecture, Baroque palaces, 500 year-old Catholic churches built on foundations of 1000 year-old mosques, plenty of working bell towers (St Nick's bells are 25 meters from my roof-top terraza)… The grand, stain-glass-domed post office 10 minutes away, multitudes of museums and galleries galore, Art Deco apartment buildings,Modernismo rail station, classic multi-layered bullring (where I saw Dylan last May). My barrio, El Carmen, is laced with bike and pedestrian friendly, single-lane carriageways with low curbs so sidewalk and street are shared… a spaghetti of calles, sometimes 4 or 5 come together to make little plazas with bars and sidewalk cafes. Just walking to the grocer's or ATM or recycling bin is fun when you walk around Ciutat Vella.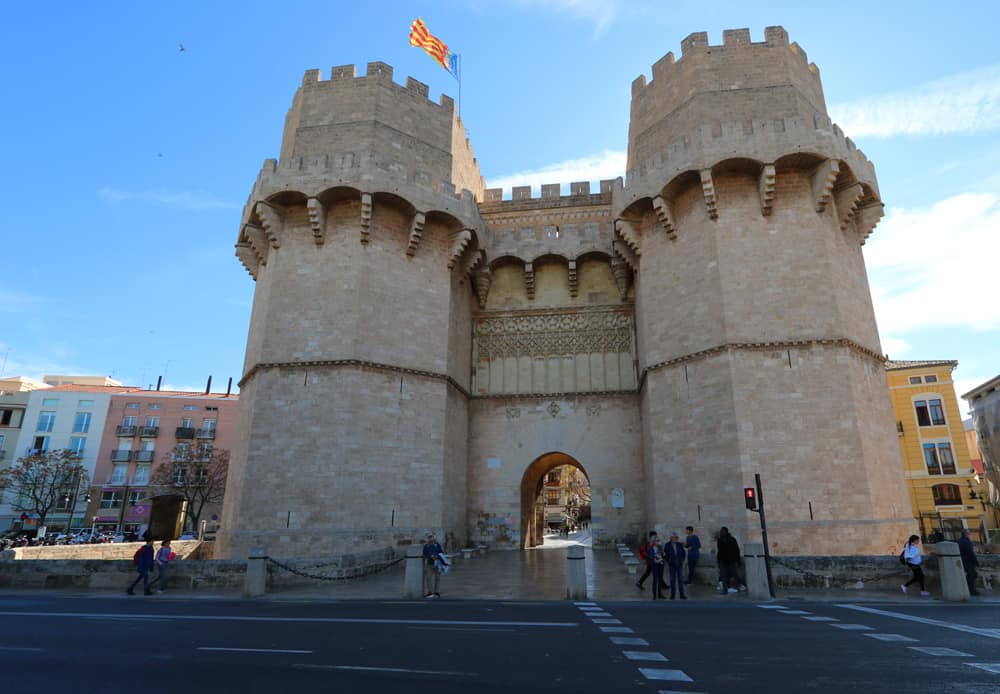 ---
---
A block down my street is Teatro Talia with live plays, flamenco festival, classic Spanish guitar groups… Four minutes from my place is one of the biggest fresh markets in Europe…Mercado Central... a century-old Art Nouveau temple to pigging-out with, appropriately, rows of hanging ham shanks and stacks of Iberian ham subs and paninis, pastries, breads, pizza, slices of roast calabaza with miel and canela, made-to-order fruit smoothies, wine and craft beer by the cup while you graze, piles of every sort of fresh veggie and fungus, strawberries as big as pears and a fresh seafood section worthy of a Mediterranean port.
This is why Valencia is home sweet home for this traveller: Modern amenities and hip culture comfortably, seamlessly overlaying a Roman port town built as a reward for "valiant" soldiers in 138 BC… remade by Moors, again by Christians… centuries of royal and papal intrigue… one-time jewel of El Cid's principality… home of paella and horchata… bombed repeatedly by Mussolini and the Luftwaffe (prelude to Guernica)… last hold out against fascist Franco. A couple of Civil War air shelters, refugios, remain in my barrio and you can see artillery scars on the front of City Hall. (My barrio, Carmen, is also home to the last two 1000 year-old stone tower-gate entrances from the original walled-city).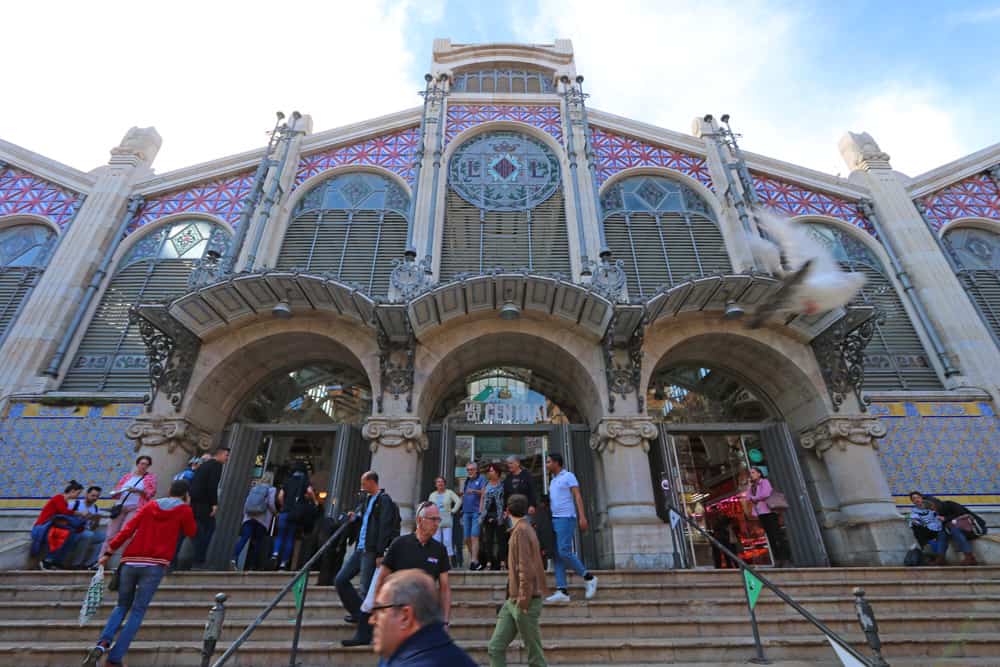 ---
---
Damn, I love living in this town… Yeah, there are tourists, but not beach tourists… And not crazed busloads of 'em… They are mostly Europeans checking out the historic sites, markets, museums, the Valenciano culture. It feels like a small town… clean, orderly, uncrowded, easy-going, even though it's ranked 3rd biggest city in Spain… And my barrio feels like a little village tucked inside a small town. Orange groves and rice fields just inland, the Mediterranean a flat walk away, mountains visible from my terrace and 35 miles north is Serra Calderona National Park with mountain trails, rock climbing, canyoneering… and lots of little mountain towns to explore.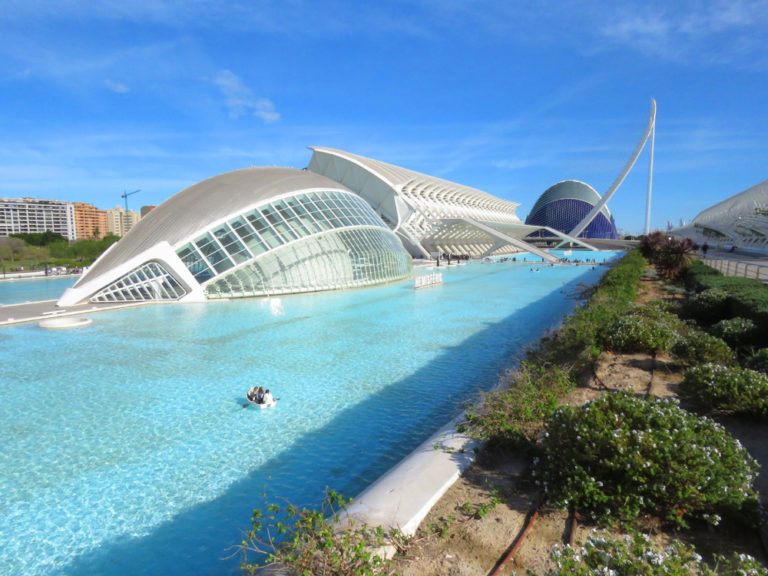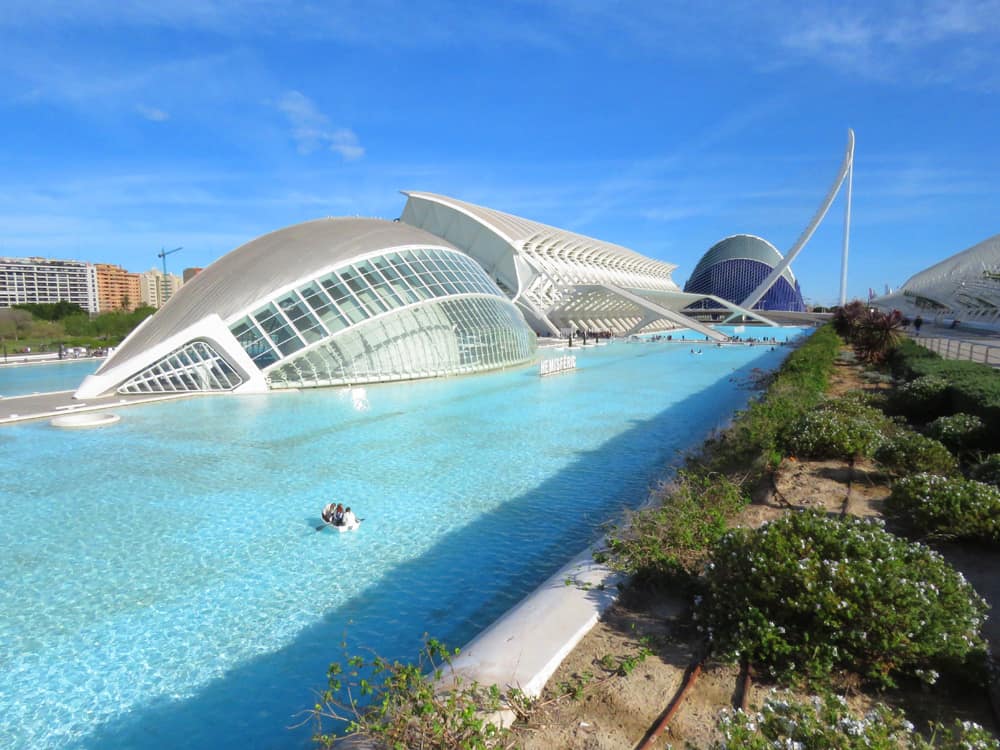 Valencia has a La Liga football team… Superstars like Lionel Messi (Barcelona) and Cristiano Renaldo (Real Madrid) play at Mestalla stadium, half an hour walk from my place. There are a couple of Universities here, so the music scene is pretty hip. I've already made some left-of-center friends here, 20-somethings, full of energy and ideas. The town is big enough to find your niche and small enough to connect with like-minded folks.
---
---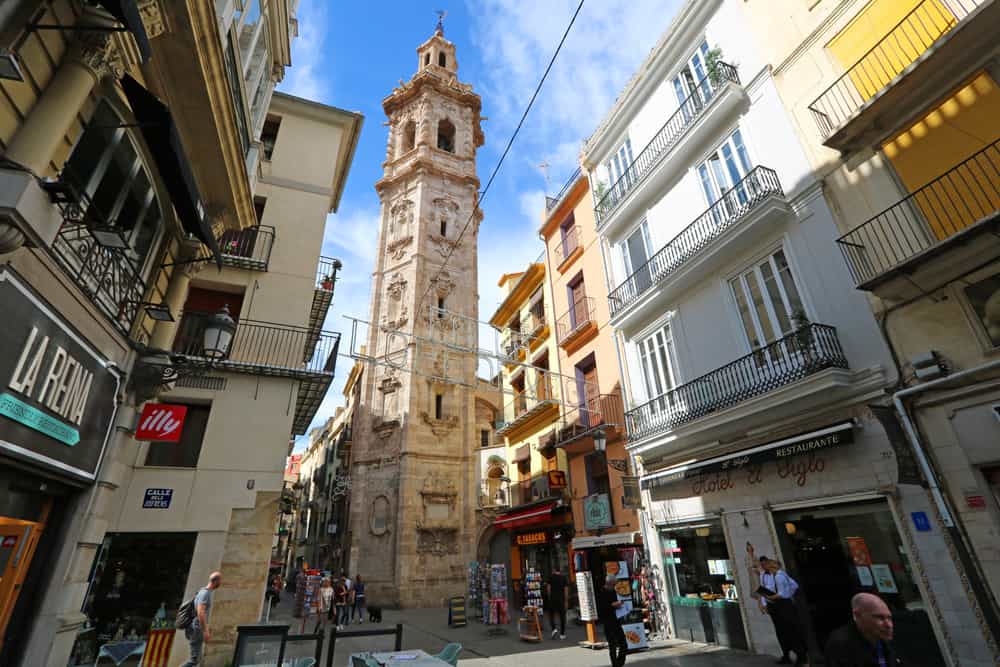 And Frank, not to worry about language… Even my limited Spanish has gotten me through my Spanish Residency Visa, having my furniture designs built, buying hardware and computer parts, ordering in restaurants, bars, accessing bank, postal and government services… No problema! Yeah, lots of street signs are in Valenciano but it doesn't take long to recognize words like "Carrer" for "Calle", etc. And even old folks, like my artist friend Amparo, speak both Valenciano and Espanol.
What's not to love?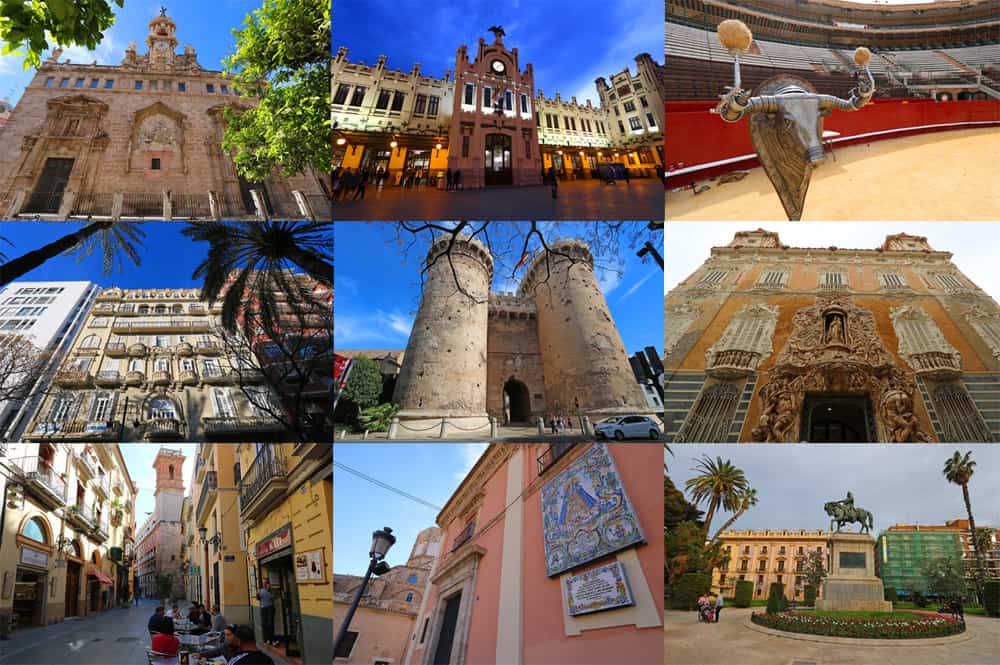 ---
---
Glenn is perfectly right. We liked Valencia right away and ended up staying for 2 weeks. Valencia is beautiful, dynamic, cosmopolitan, bicycle- friendly, and full of green spaces.
So will Valencia be our future home? That I'm not sure of. But as of right now it's between Valencia and Granada – both beautiful cities, both with different reasons why they would make great bases.
Accommodation Recommendations in Valencia
Higher end: Marqués House Hotel 4* Sup or Vincci Lys. Good value (mid-range) hotels: Hotel Cosmo or Hotel Helen Berger. Very good value apartments: Palomar de Balmes or Apartments Abate 4. Budget guesthouse (for families): Kasa Katia Eco Guesthouse. Excellent budget guesthouse for solo travellers: Colors Rooms.


PS. Looking to book flights, hotels, tours, or rent a car? Have a look at our Travel Resources page.