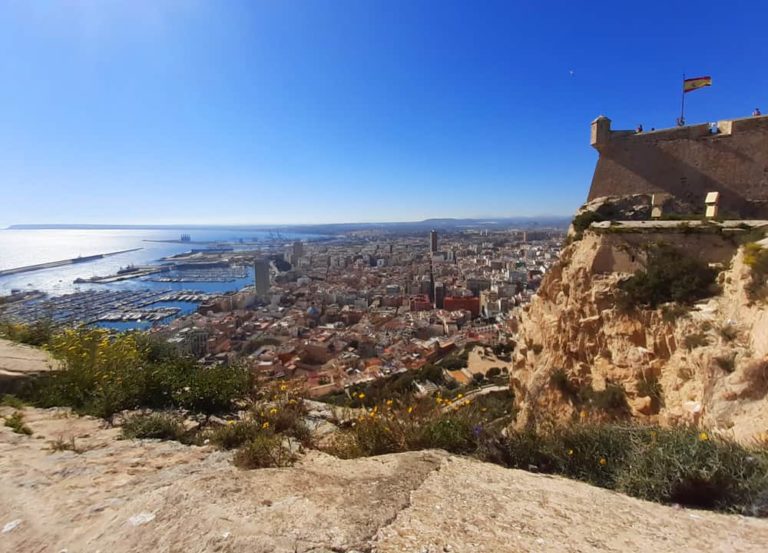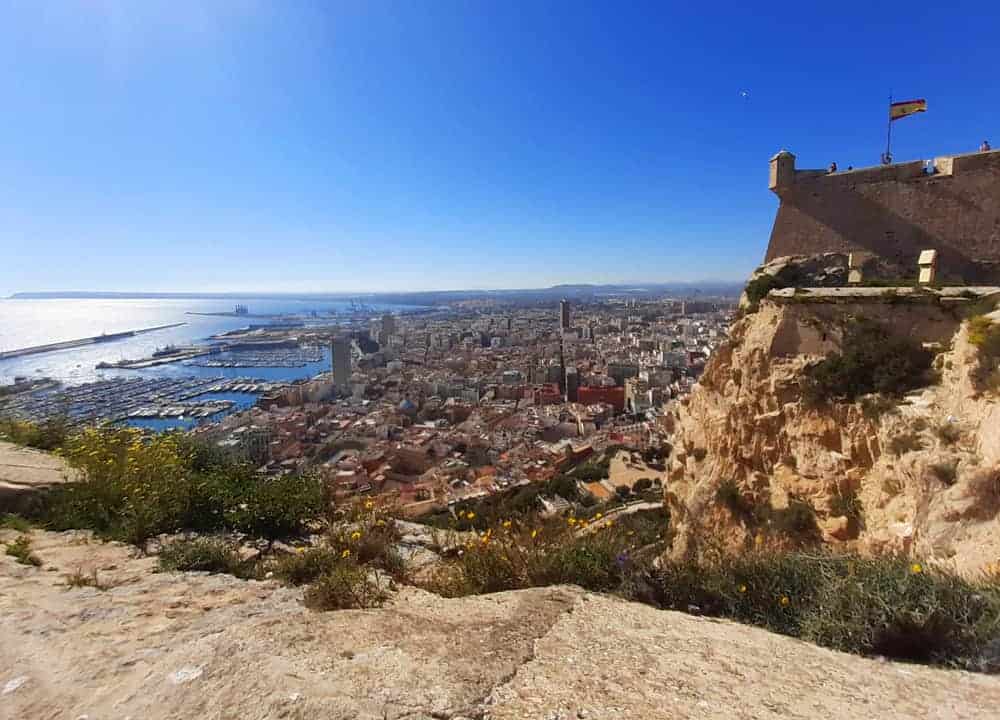 Alicante as a place to live in Spain
When we had researched different places to live in Spain, Alicante had been pretty high on our list. In theory it looked good: it has a busy international airport located only 12 km from the city center, it has high speed trains to Madrid, it has a great tram network around the city, it has beaches minutes from the city center. It's a popular place for expats.
We spent 11 days in Alicante and realized pretty quickly that the city is not for us.
We just didn't find Alicante to be a very inspiring place.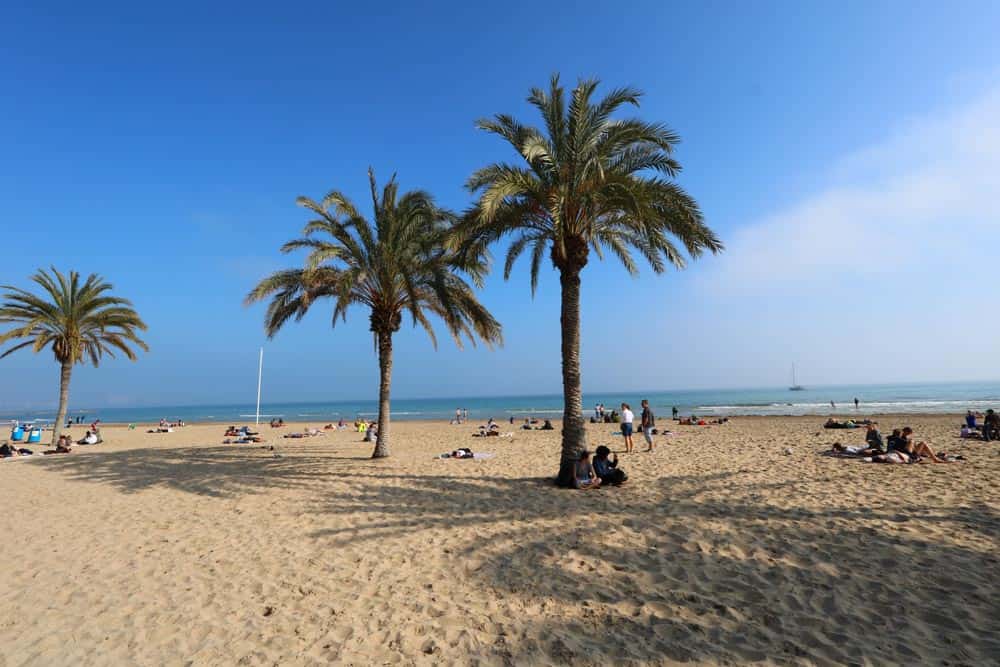 ---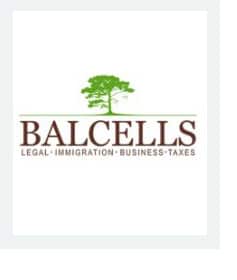 Thinking of moving to Spain? Marta at Balcells Group helped us get our Visas. She's an immigration expert and will help you with all your Visa needs. More detail here.
---

If you like beaches then you'll like Alicante. The whole coast is lined with beaches and they're very nice. What's amazing is that you can take the tram from the city center and be at beautiful San Juan beach in 10 minutes (even less if you chose to go to Postiguet beach which is right by the city center).
The city center has a nice promenade and some historic buildings. There are some pretty squares around the city.
Santa Barbara Castle sits on top of the city and has spectacular views of Alicante and around.
People are friendly. We met a lot of nice people in Alicante.
I think Alicante is worth visiting for a day or two.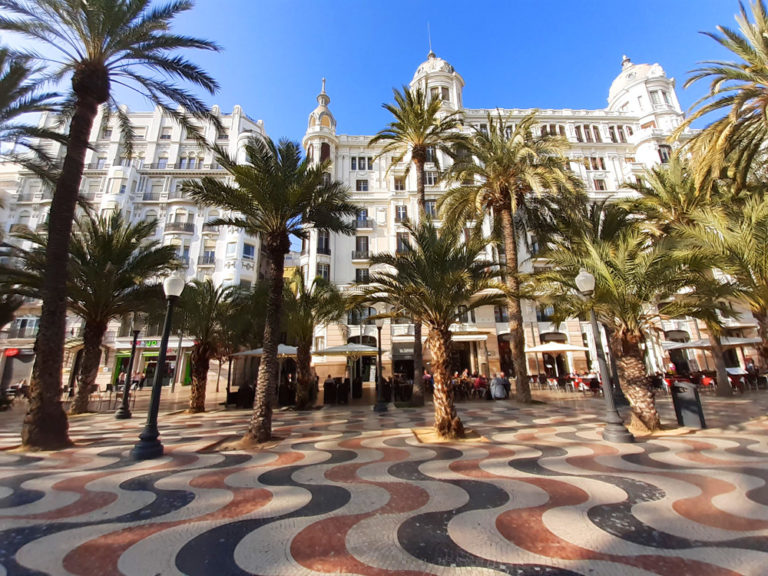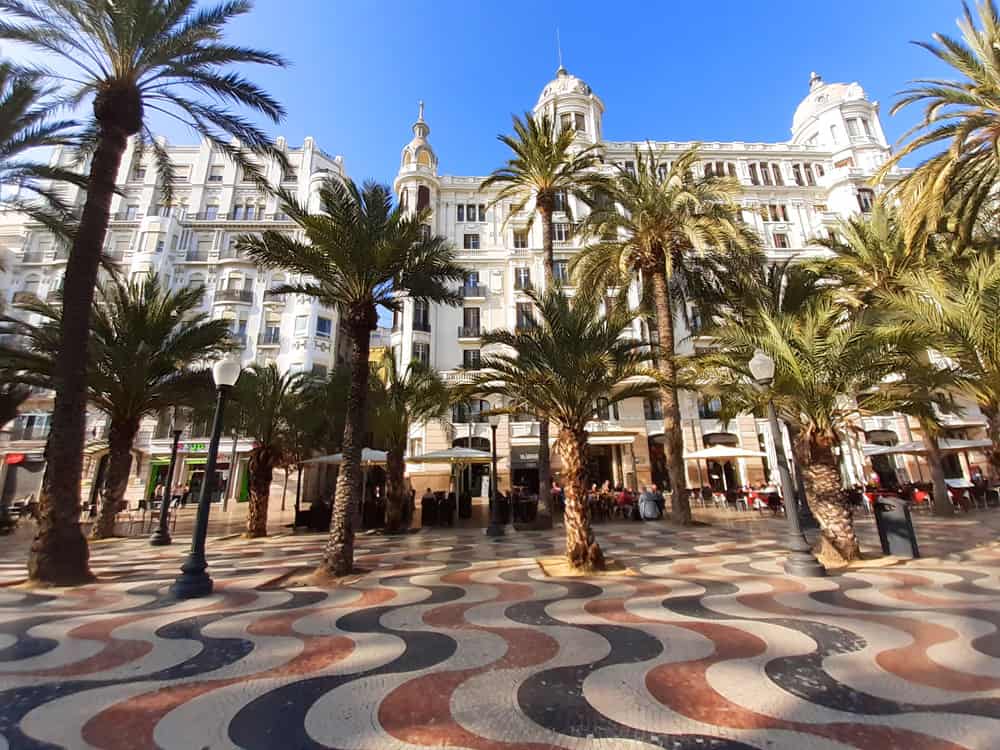 ---
---
Why didn't we find in inspiring?
Overall, Alicante is not an attractive city. Outside a few large boulevards in the center, lined with palm trees, most of the city's neighbourhoods feature tight streets lined by ugly apartment blocks. That includes much of the center.
Michelin Guide says Alicante's Old Town is "one of the most charming anywhere". I don't get it. Alicante's old town is among the least impressive of the Spanish towns and cities we've visited.
I read a few reviews on Trip Advisor about the "beautiful Marina". Since when is a parking lot of boats beautiful?
When writing about Malaga I mentioned that it was unfortunate that the unattractive Marina/harbour/port dominated the city center. The same is true in Alicante. The difference is that Malaga has a much more attractive old town than Alicante.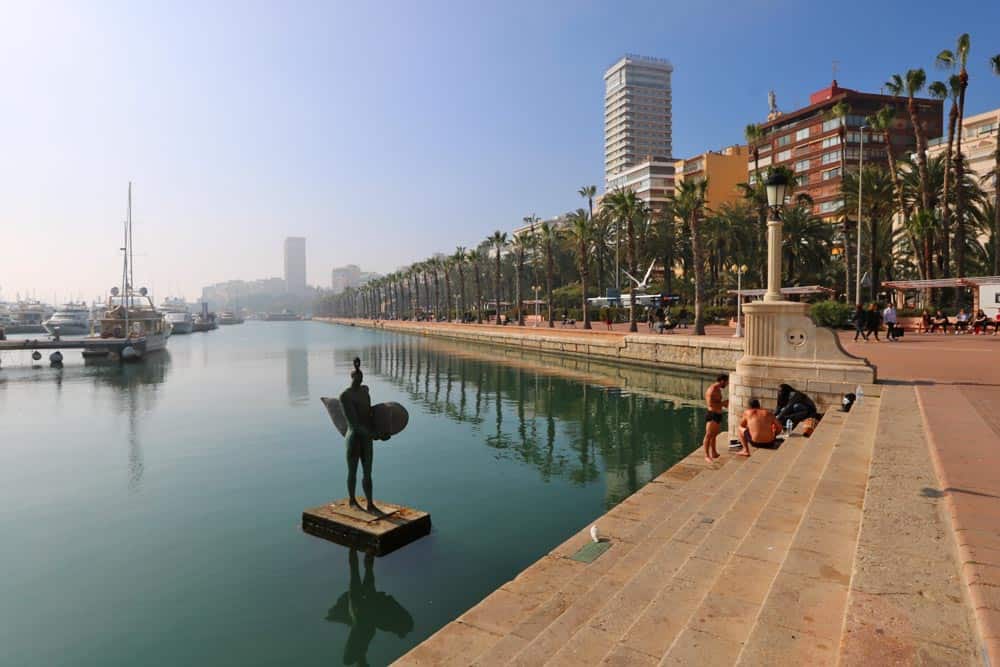 ---
---
Summing up Alicante
The city is worth visiting for the castle and the promenade in the center. Other than that I don't really have anything to add about Alicante. For those of you used to my long posts I'm sorry. I'm trying to pull some inspiration out of my butt but it's not happening…
I'm not trashing Alicante, it's a a fine city and better than many places we've visited on our travels. I'm sure residents enjoy it's proximity to nature, it's great transport system (the tram is great), and its low key nature. But since this whole exercise is about finding a base in Spain I just have to be honest that Alicante is not a place that made it very high on our list.

Note: We're in Valencia right now. Beautiful city which I'll write about in the next little while. For all those googling "Valencia or Alicante?" – well, there's really no comparison.
---
---
Ps. If you find our blog helpful, please consider using our links to book your flights, hotels, tours, and car rentals. Have a look at our Travel Resources page.