Could we live in Malaga (Spain)?
Malaga was the first stop on our 3 month search to find a future home in Spain.
When I wrote about potential places to live in Spain I admit Malaga (the city, not the province) wasn't very high on my list. But, as I learned during our 6 days in Malaga, it's one thing to read about a place and another to actually visit and see it on our own.
On paper Malaga meets a lot of our criteria. It is home to an international airport with connections all over Europe, it's a mid-sized city with plenty of life, it has access to both sea and mountains, it's not too expensive (compared to a few other Spanish cities), it has good public transport, it's hot but with sea breezes moderate the heat.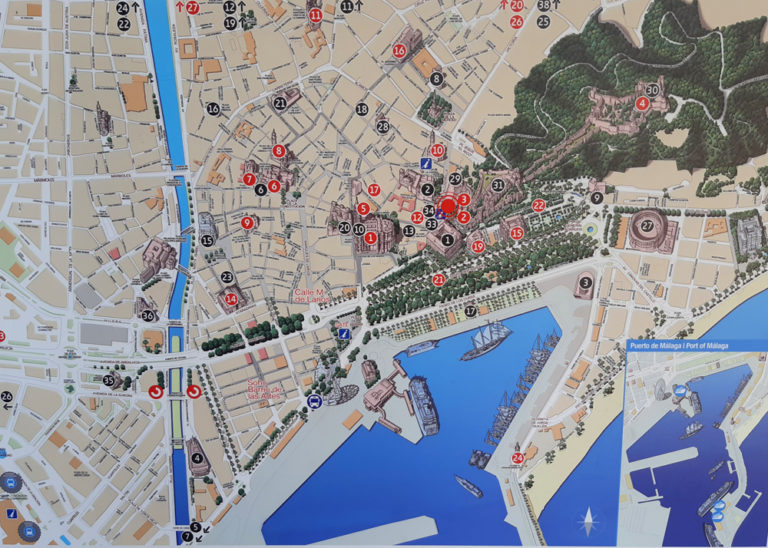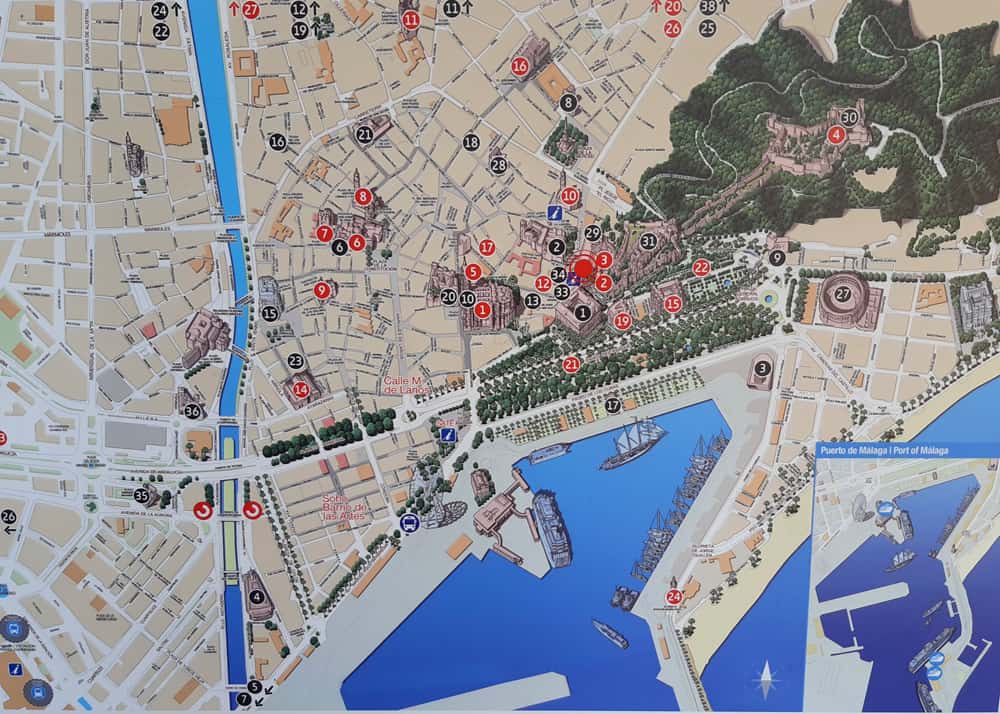 ---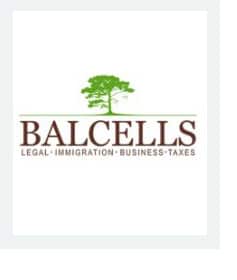 Thinking of moving to Spain? Marta at Balcells Group helped us get our Visas. She's an immigration expert and will help you with all your Visa needs. More detail here.
---
Impressions of Malaga
Huelin and the coast
Coming from Budapest, Malaga felt like the tropics. It was 22C and sunny when we arrived on February 1st (I spent the first few days walking around in shorts and a t-shirt). Trees were covered with oranges, there were green parakeets squawking among palm trees, and joggers were running along the long promenade that runs down the coast from the city center*.
* Our Airbnb was located in the neighbourhood of Huelin, a middle-class neighbourhood along the coast about 2.5 km from Malaga's historic center.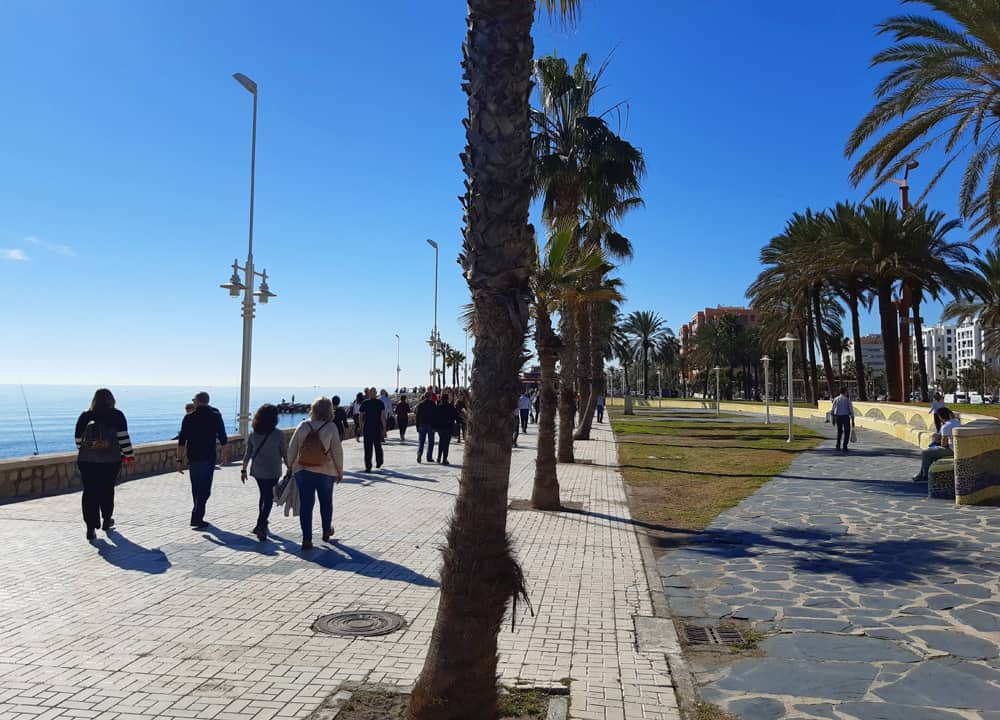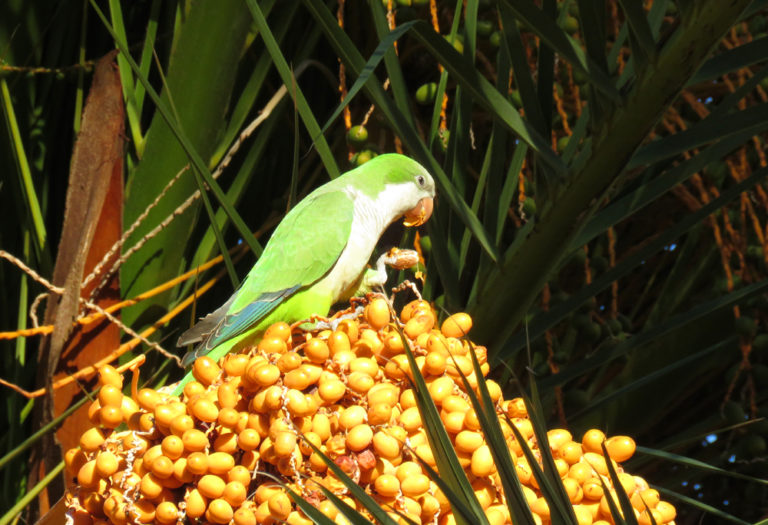 Buildings along the coast are mostly highrises, a mix of old and new. Most are not very inspiring. Lissette said it reminded her of Miami. The city branches out from the center, extending east and west along the coast between the sea and inland mountains (you actually see some snow-topped mountains in the distance). You're never far from nature.
The port
Malaga is a port city and the closer you get to the center, the more unattractive it gets with fenced off port facilities, shipping cranes, and warehouses and silos. The promenade ends, giving way to the port which dominates the coastline in the city center.
Malaga's City Center and its highlights
Malaga has a very pleasant and – in parts – very impressive city center that will remind you of the city centers of other Andalusian cities. There are lots of squares with historic buildings and tiled promenades lined with palm trees. You can spend a day walking the streets, having drinks and tapas, or walking Calle Larios – the main shopping street.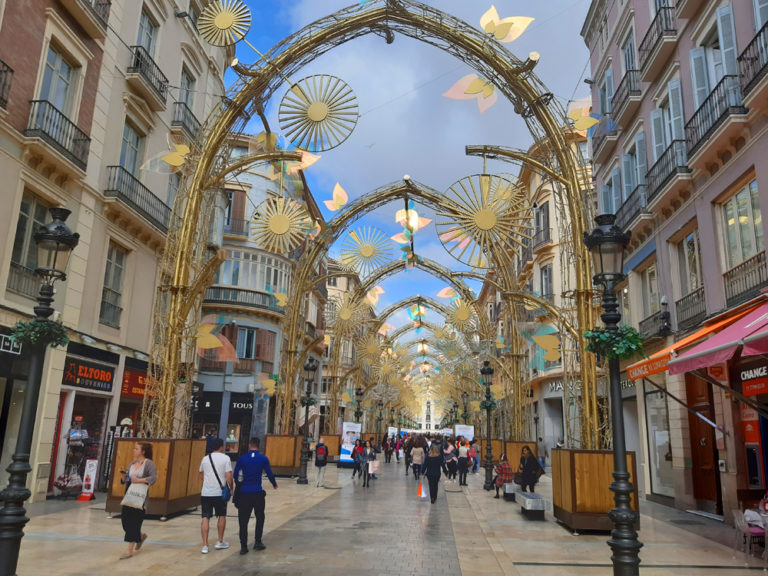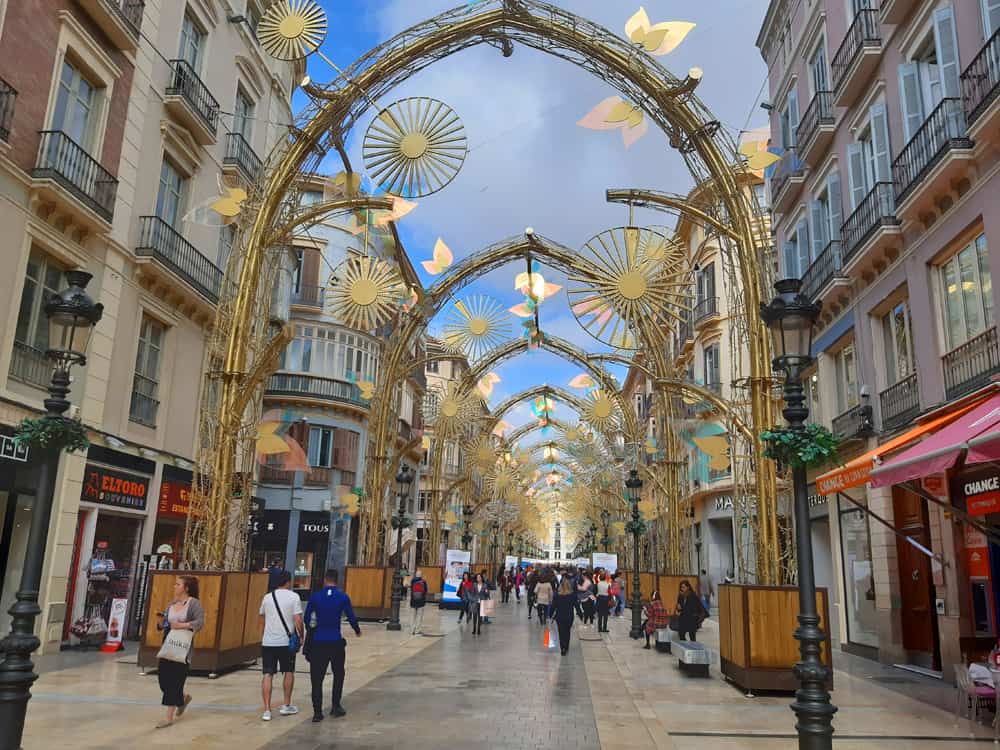 ---
---

There are, in my opinion, 3 "must see" attractions in Malaga. The first is the massive Malaga Cathedral (officially Catedral de la Encarnación de Málaga). It is unique for being unfinished: you'll see only one tower. But it is still a magnificent church and very impressive for its size. The 2nd is the Alcazaba, an 11th century Moorish fortress overlooking the old town. But my favorite attraction was the Castillo de Gibralfaro, a 10th century fortress that rises up the hill behind the Alcazaba. The fortress is situated on top of Gibralfaro hill and has great views of all of Malaga. It's also a natural oasis in the heart of the city. It's where I felt the happiest in Malaga.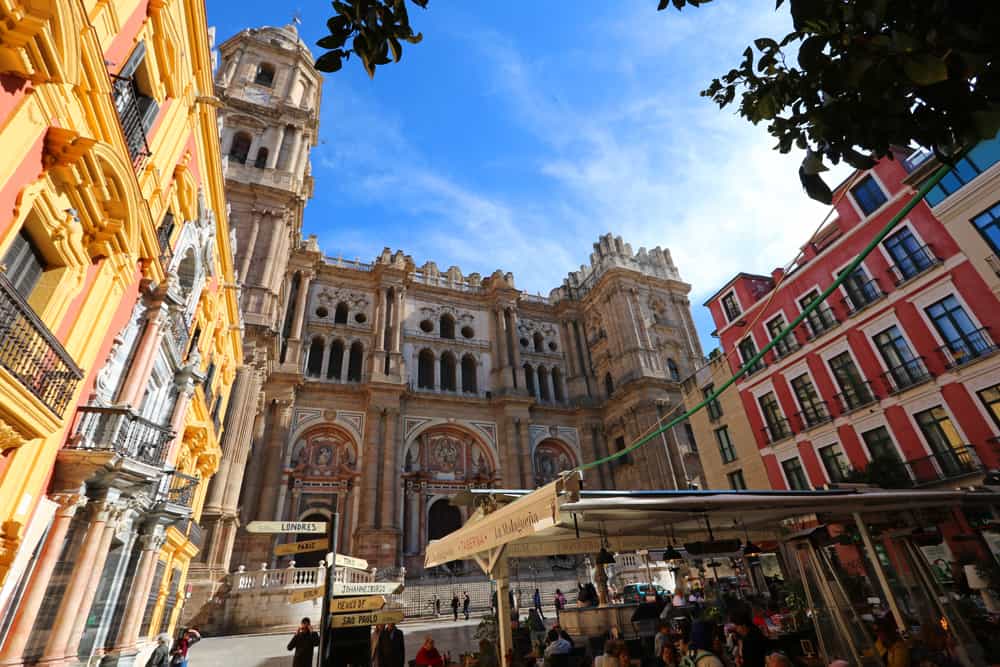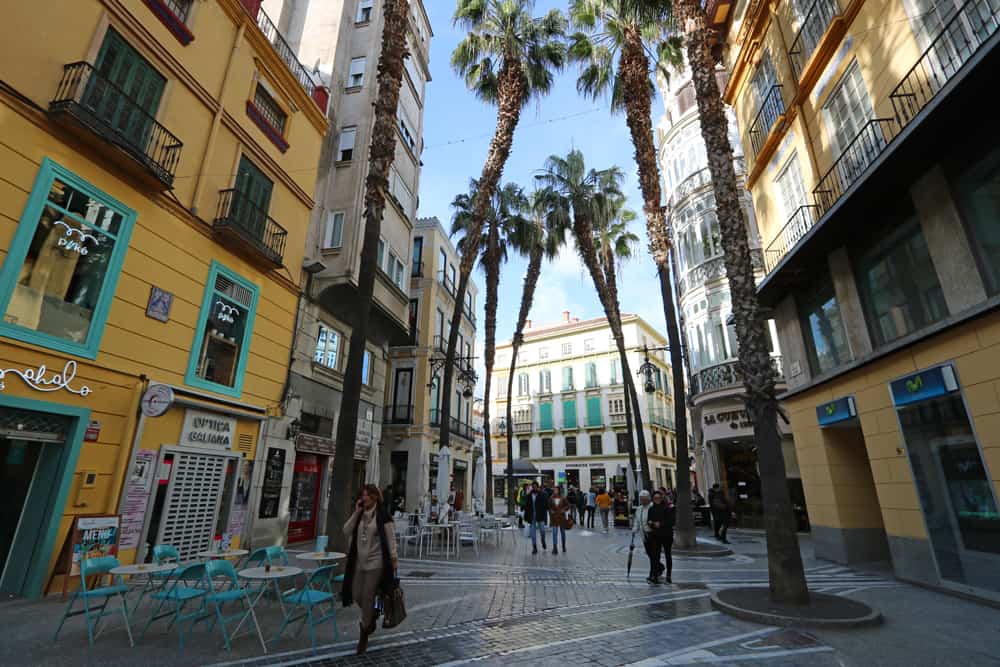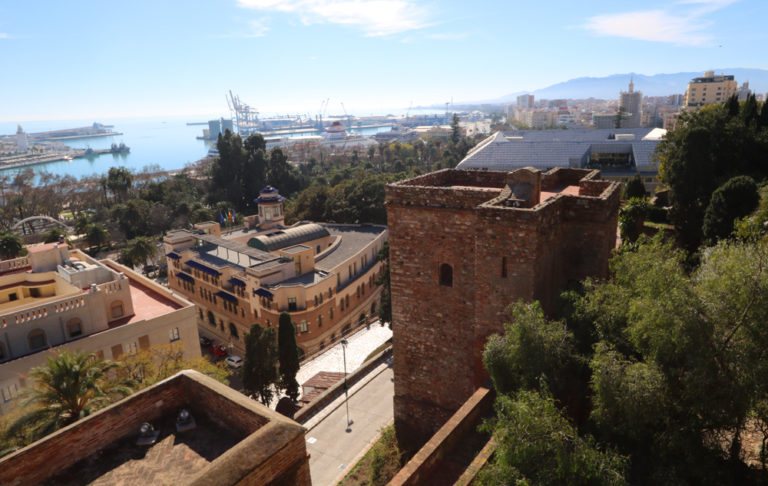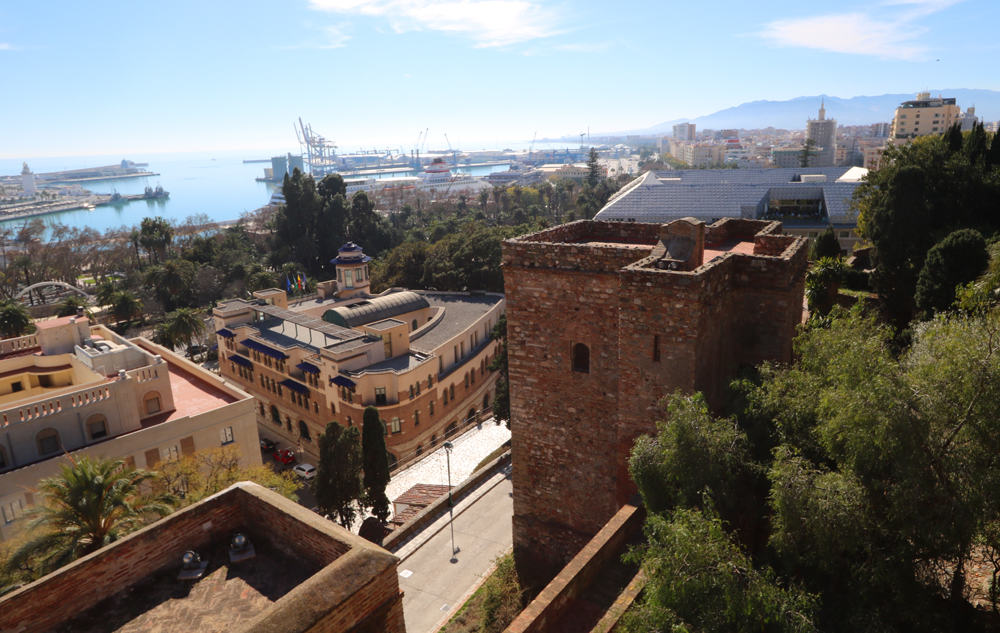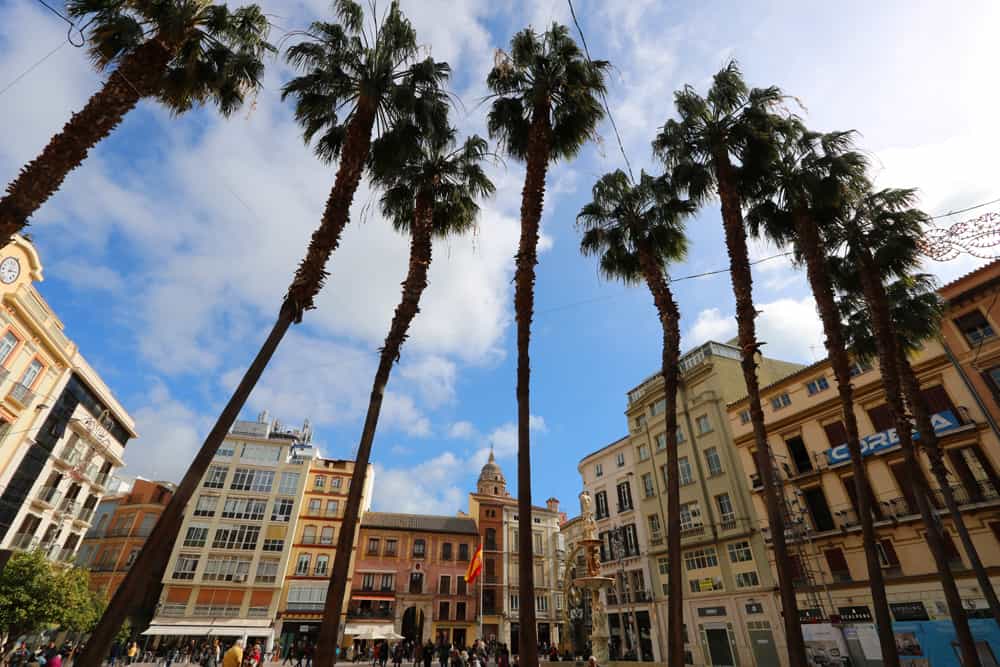 ---
---
As I've said, Malaga is a port city and unfortunately the port is really ugly. They've worked hard though in beautifying the area. There's whole pedestrian port promenade (Palmoral de las Sorpresas) with palm trees right next to the port. You'll see stores, restaurants, gardens, and museums along the way including the eye-catching Pompidou Center.

Malaga is a place of contradictions. One the one hand you have some very impressive historical highlights. You have nature all around with beaches (and promenades) not far away from the center. There are mountains in the background. The contradiction is that ugly port which just seems to overwhelm everything, compounded by the modern apartment blocks that dominate the skyline. Malaga is generally a weird mix of old and new, beautiful and modern. It left me feeling perplexed.
---
---
A few surprises
I said off the top that what you read and what you actually experience seeing a place for yourself are really two very different things.
I figured Malaga to be a very busy, bustling city. We didn't find that. We would take the bus to the center, walk around…and never felt that it was too hectic. And we met a few friendly locals over our few days there who initiated conversations with us. Malaga doesn't have the "big city" vibe that I half expected.

I thought the place would be crawling with expats. Again, we didn't find that. Our neighbourhood was very Spanish. We heard some English walking around (in the center) but most people were Spanish going about their business.
---
---
So, could we live in Malaga?
I think we realized pretty quickly that the city of Malaga was not the vision we had for a base in Spain.
On our 2nd day we had walked several kilometres down the coast from Huelin, heading in the direction of the airport. The boardwalk is beautiful. The beach is wide, with clusters of palm trees and toilet and shower facilities. You'll see restaurants everywhere along the way. We stopped and had fried fish in one (the food specialty in Malaga is fried fish) with a few glasses of wine. We continued on, looking at the highrises that lined the beach…and the rows upon rows of highrises that continued inland beyond the beach and wondered out loud "what would we do if we lived here?". I guess we would spend a lot of time walking the beach and suntanning. But that's not us. We're not beach people. Lissette made the comment "I think people come here to retire…permanently". She was kidding. But only half kidding. We just found the neighbourhoods outside the center a little depressing, not so much neighbourhoods but rather this collection of uniform-looking apartment blocks.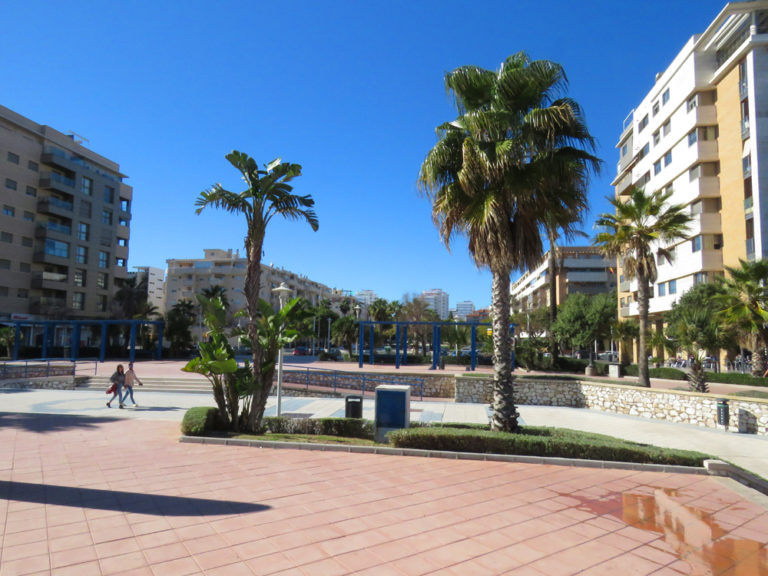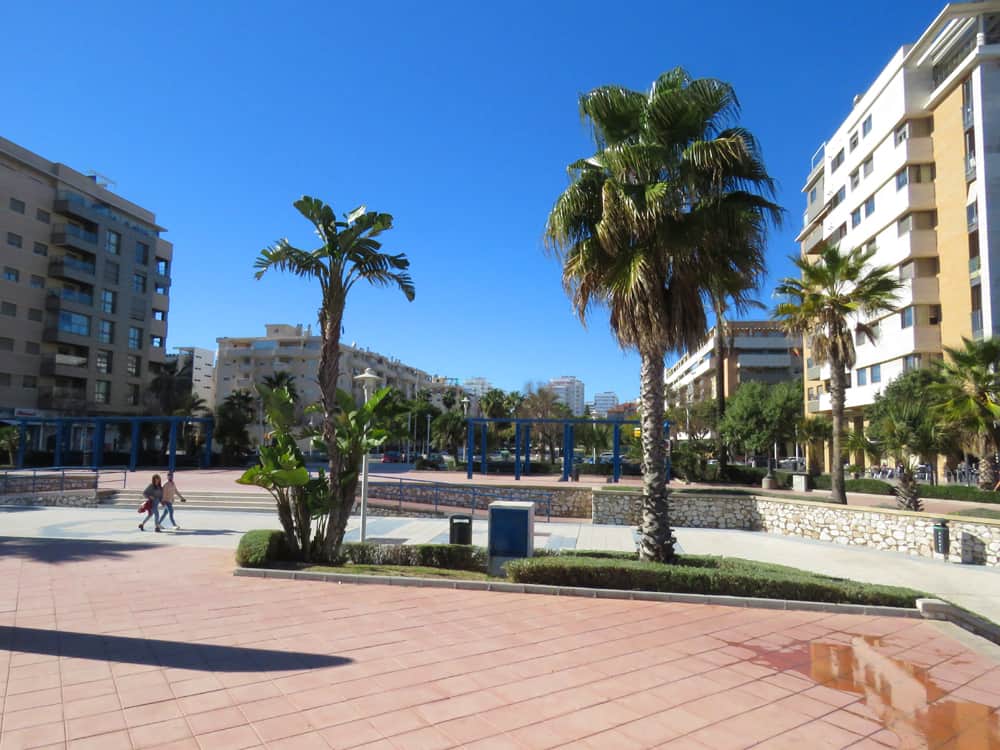 There are many good things about Malaga. It is cosmopolitan. It is a good hub in the region. It has nature. I think the city is worth visiting. But I guess the bottom line is that we just really didn't develop any feelings for the city. As far as comparisons with Seville (the other large city in Andalusia): We had lived in Seville for 2 months a few years back and comparing the two cities there's no doubt we prefer Seville.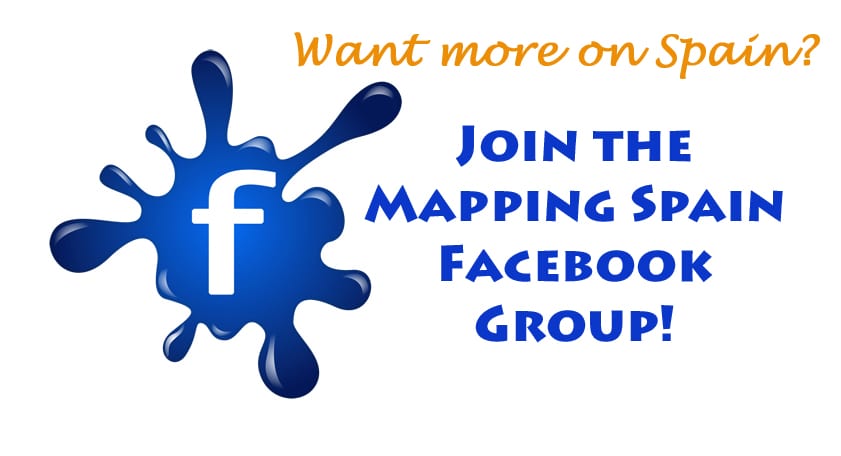 Have you been to Malaga? What do you think of it?
Ps. If you find our blog helpful, please consider using our links to book your flights, hotels, tours, and car rentals. Have a look at our Travel Resources page.