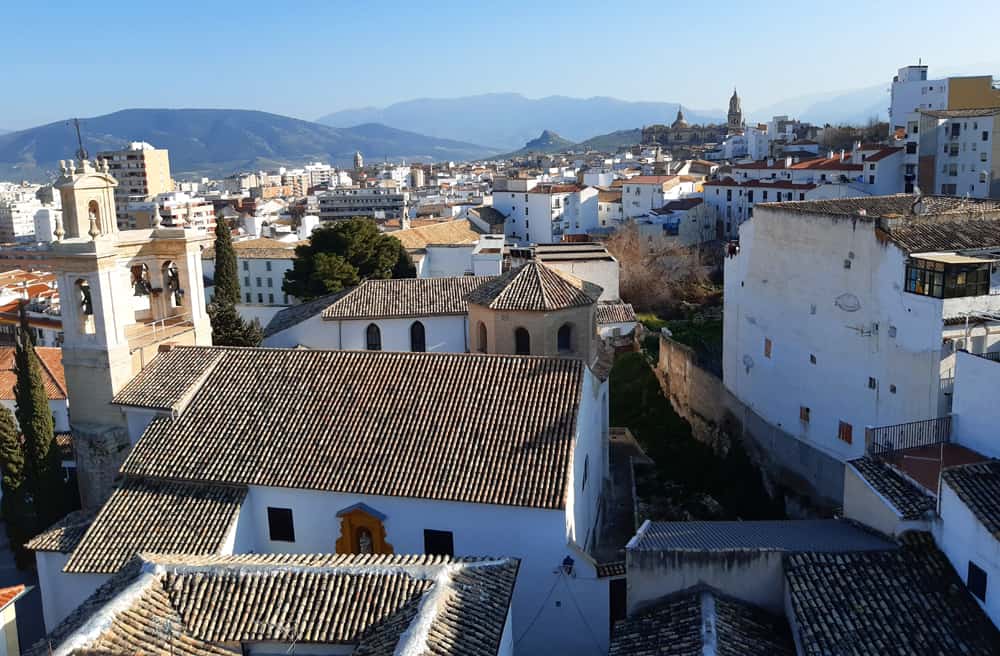 Andalusia's underrated city: Jaen

Having been to Andalusia's popular cities – Granada, Seville, and Córdoba – Jaen was a complete change of pace. We saw just a handful of other tourists during our short stay, had our best meal in Spain, and saw some impressive sights. All about this very underrated city in this post.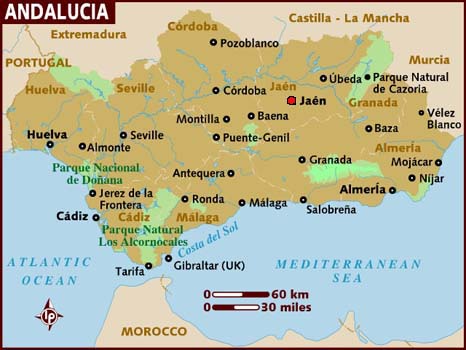 Jaen was a quick stop on our 3 month "find a base" itinerary of Spain. It wasn't a city that we actually saw as a potential base, instead we were here to meet a couple of people. The first was Norah, an Australian lady who's really helped us in working towards our non-lucrative residence visa. Besides lots of advice, she offered her address as our official domicile for paperwork. Through her, we were also meeting Genoveva, an insurance agent at Adeslas in Jaen (getting private insurance is a requirement of obtaining a non-lucrative residence visa).
So the goal was to see Jaen, but more importantly it was to meet a couple of people.
* Note: we bought our Adeslas insurance policy through Genoveva in Adeslas' office in Jaen. But you can also get it online and pay using foreign credit/debit cards which we didn't know at the time. You can buy your Adeslas insurance here.
---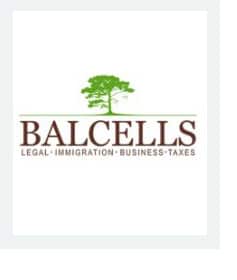 Thinking of moving to Spain? Marta at Balcells Group helped us get our Visas. She's an immigration expert and will help you with all your Visa needs. More detail here.
---
Note (before I write about Jaen itself): for anyone working towards residency in Spain, lesser-known cities are good places to get paperwork done. Getting an NIE (Foreigner's Identity Number) for example: in Jaen you just fill out a form at the police station, pay a fee at the bank, and you'll have the number in hours. In big cities like Alicante or Valencia there's lots of paperwork and a required appointment. It will take weeks to get an NIE. Related post: Opening a Spanish Bank account without an NIE.

Impressions of Jaen
An attractive, small city that has a provincial air. Lots of parks, a few busy main streets, some pretty squares. Jaen doesn't have the major attractions of some of the other Andalusian cities but you'll see pieces of history if you look for it, principally in its fountains, churches and historical buildings. The commercial center is pretty much flat but wander towards the historical center and you'll have steep streets and stairs on the slopes of Saint Catalina hill. More on that in the highlights section.
Jaen is both an administrative center as well as home to various industries. It's famous, for example, for its olive oil: Jaen is known as the World Capital of Olive Oil (you'll see the lines of olive trees in the fields when coming into the region). Tourism is not the main industry…which also means that although attractive, Jaen could do with more upkeep: you'll see a lot of graffiti and dog poop on the streets. The city doesn't get the level of care that some of the more popular cities get.
People we met were very friendly and relaxed. Wandering early in the morning, we saw a lot of older men sitting in cafés reading their newspapers. Jaen has that kind of vibe. We were pleasantly surprised.

Related: Norah lives in nearby Martos and wrote about why it makes a great base in Spain.
---
---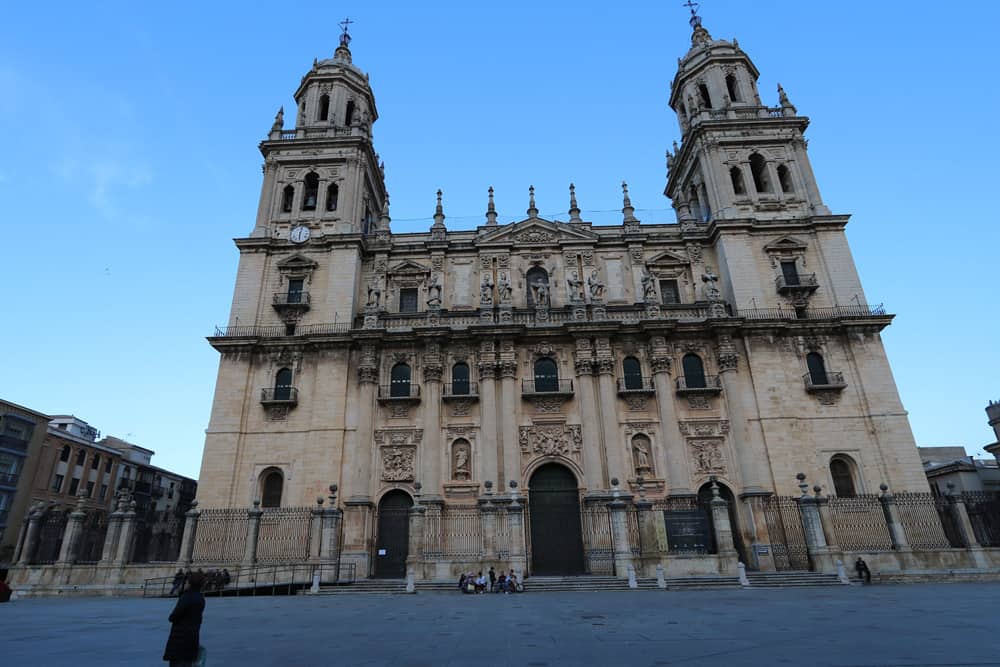 Tourist Highlights In Jaen
Jaen Cathedral. A huge cathedral that's on the tentative list to be a UNESCO world heritage site. Construction started in 1249 and finally completed in 1724.
The Arab baths in the Villardompardo's Palace. The Arab baths are the largest preserved baths in Spain. The baths are in a palace that showcases an excellent museum on the history of Jaen (all is free, including the baths). Finally, there's a café with an incredible lookout over the city.
At the very top of the city, on a high hill, is the castle of Santa Catalina. You can hike up or take a taxi. But it's worth a visit and the views are fantastic. It also contains one of the best Parador hotels in Spain..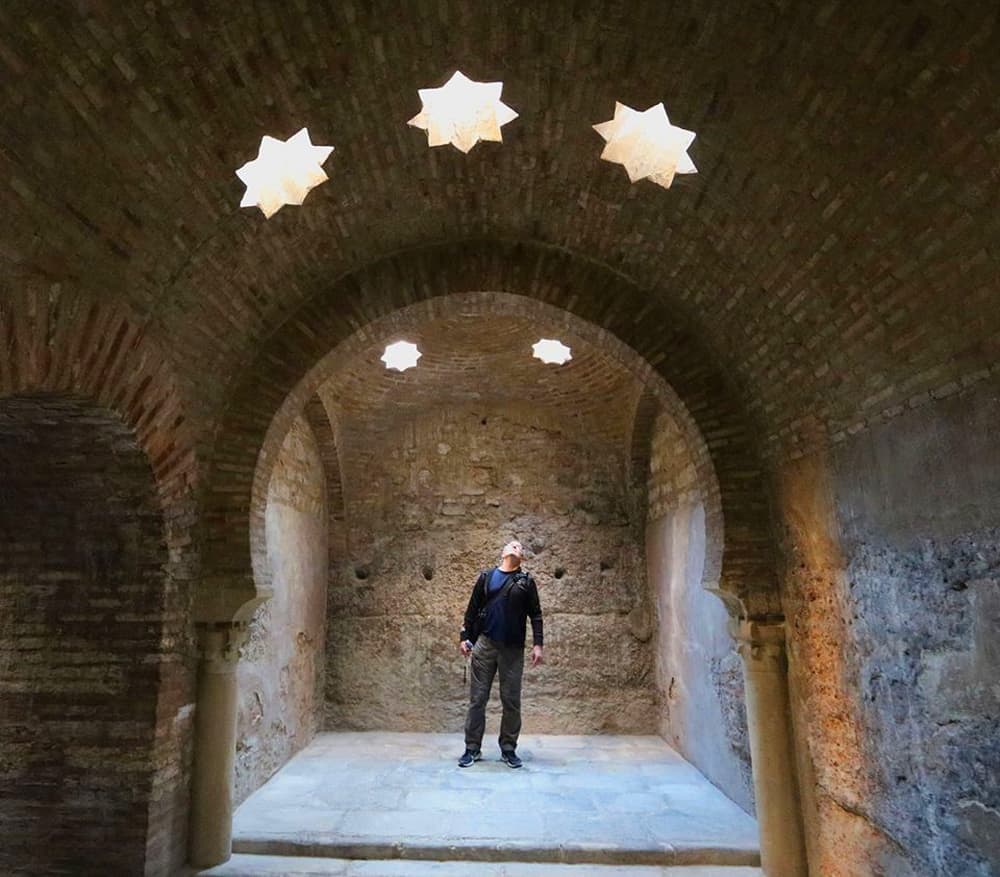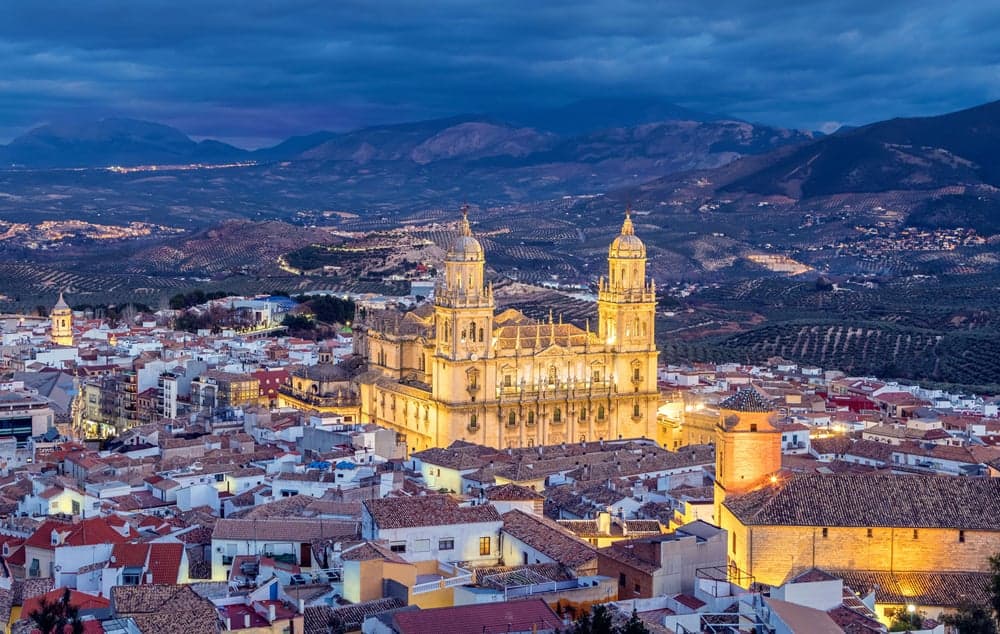 ---
---
Restaurants and Cafés
I mentioned at the top that we've have our best meal in Spain in Jaen. The restaurant was Panaceite, which is the favorite of locals (it was recommended by our hotel host as well as our friend Norah). Very, very much recommended. It's stylish and cosy, excellent wines, their specialty are local meats but they have vegetarian options.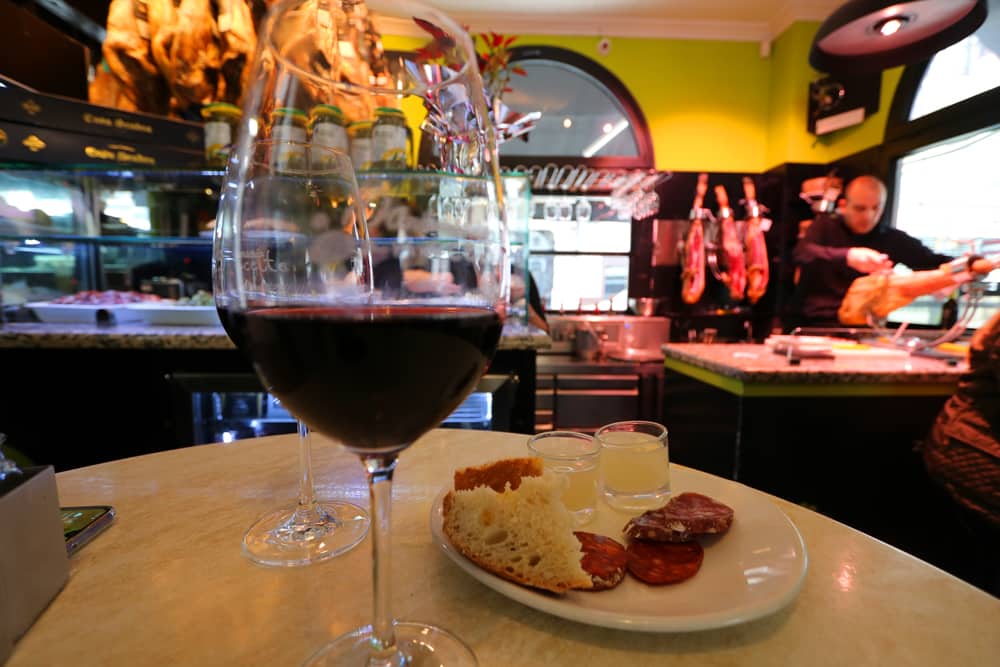 Another recommendation (if you want seafood) is Marisqueria El Pato Rojo which is right across the street from Panaceite.
A very nice café is Colombia 50 Café. It's just a little down the street from both of the restaurants I've mentioned above.
Accommodation
We stayed at the very comfortable Los Caňos II, an apartment outside the center. Very good value and the host (Pablo) is very, very friendly with lots of local tips. Very much recommended.
If looking for something a little more centrally located and a little higher end, I recommend Las Novias 4, located in the historical center near the Cathedral.
More images of Jaen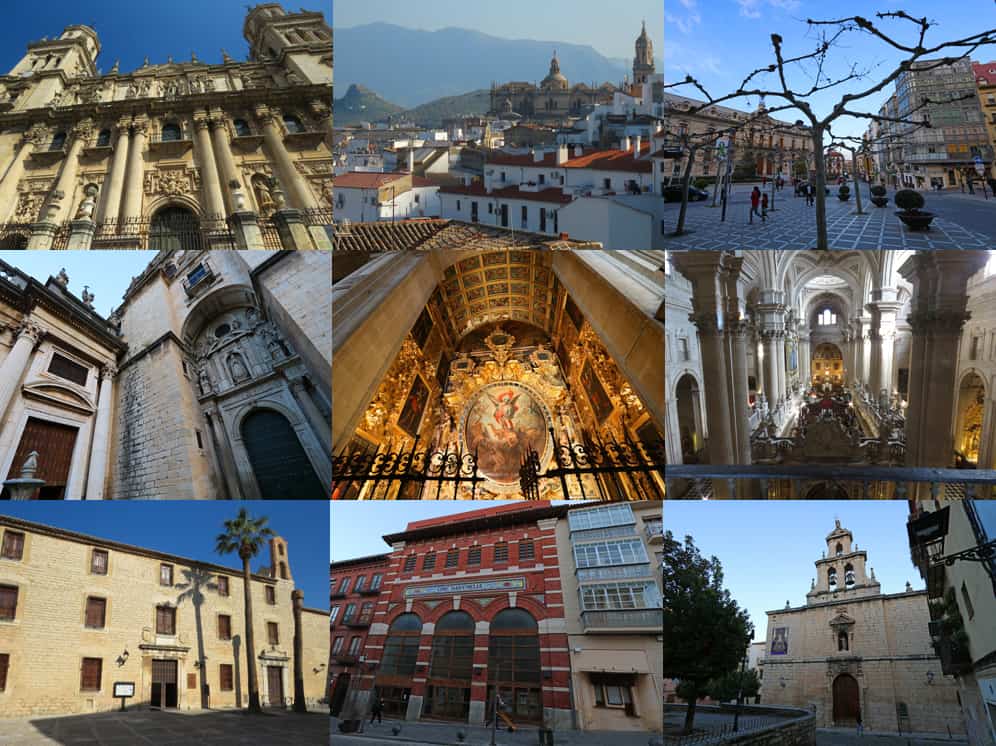 Summing up Jaen
It's funny how reality doesn't match expectations. We didn't expect much of Jaen but we left with positive impressions. Contrast that to Alicante where we had high expectations but which left us feeling disappointed (as I wrote about here).
If you're a foreigner looking for a base in Spain there are factors that work in Jaen's favor.
– Prices are low in Jaen. You can get yourself a very nice, 3 bedroom apartment for 600 Euros a month.
– Jaen is well connected. It is the ending point of 2 highspeed rail lines: one that goes north to Madrid (4 hours), one that goes southwest to Cadiz with stops in Cordoba (1 ½ hrs) and Seville (3 hours). It is also 1 hour from Granada by bus.
So could we live in Jaen? I don't think it would be our "starter base" but I don't rule it out for the future…
Ps. If you find our blog helpful, please consider using our links to book your flights, hotels, tours, and car rentals. Have a look at our Travel Resources page.