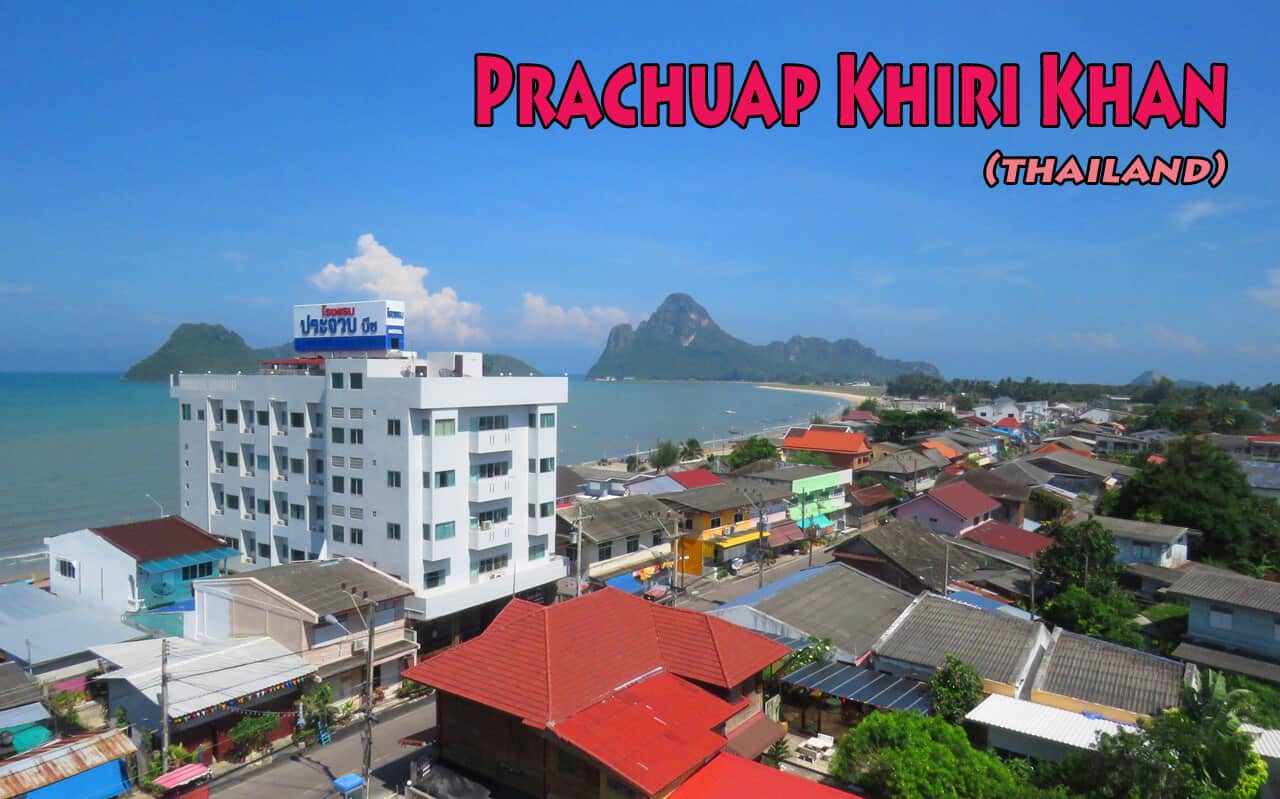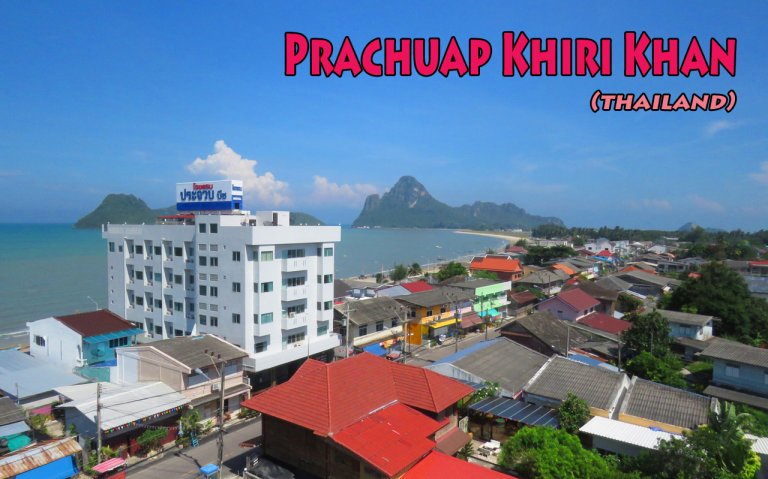 Why Prachuap Khiri Khan is our new favorite town in Thailand
When planning our trip from Chiang Mai to Singapore, a few readers had mentioned the town of Prachuap Khiri Khan to us. With our last few stops being about temples, big cities, and partying, we figured a nice quiet beach town would be the perfect break. It ended up being exactly that – with impressive karst geography and lots of monkeys thrown in (including a protected species. More on that below).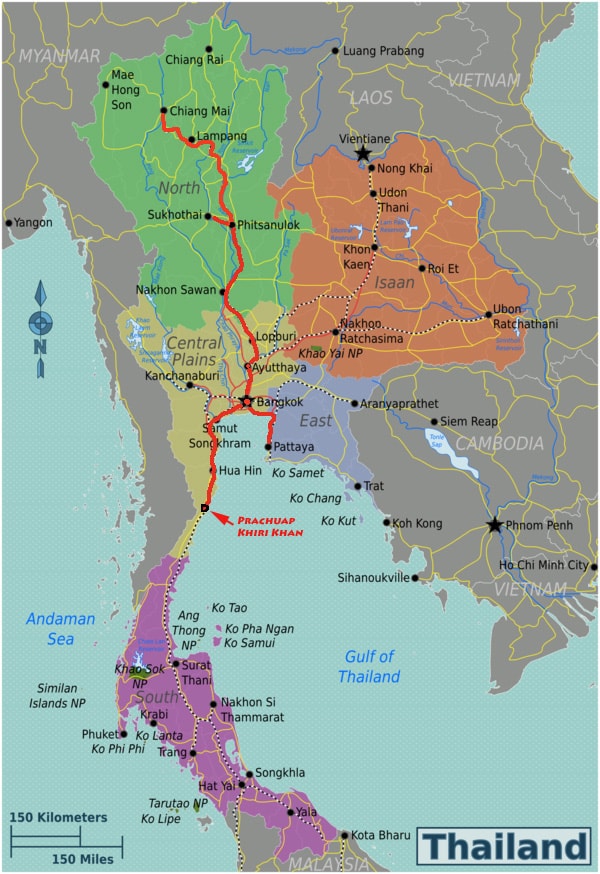 .
---
---
What makes Prachuap Khiri Khan special?
.
I'll describe through photos.
.
'

1. A beautiful geographic location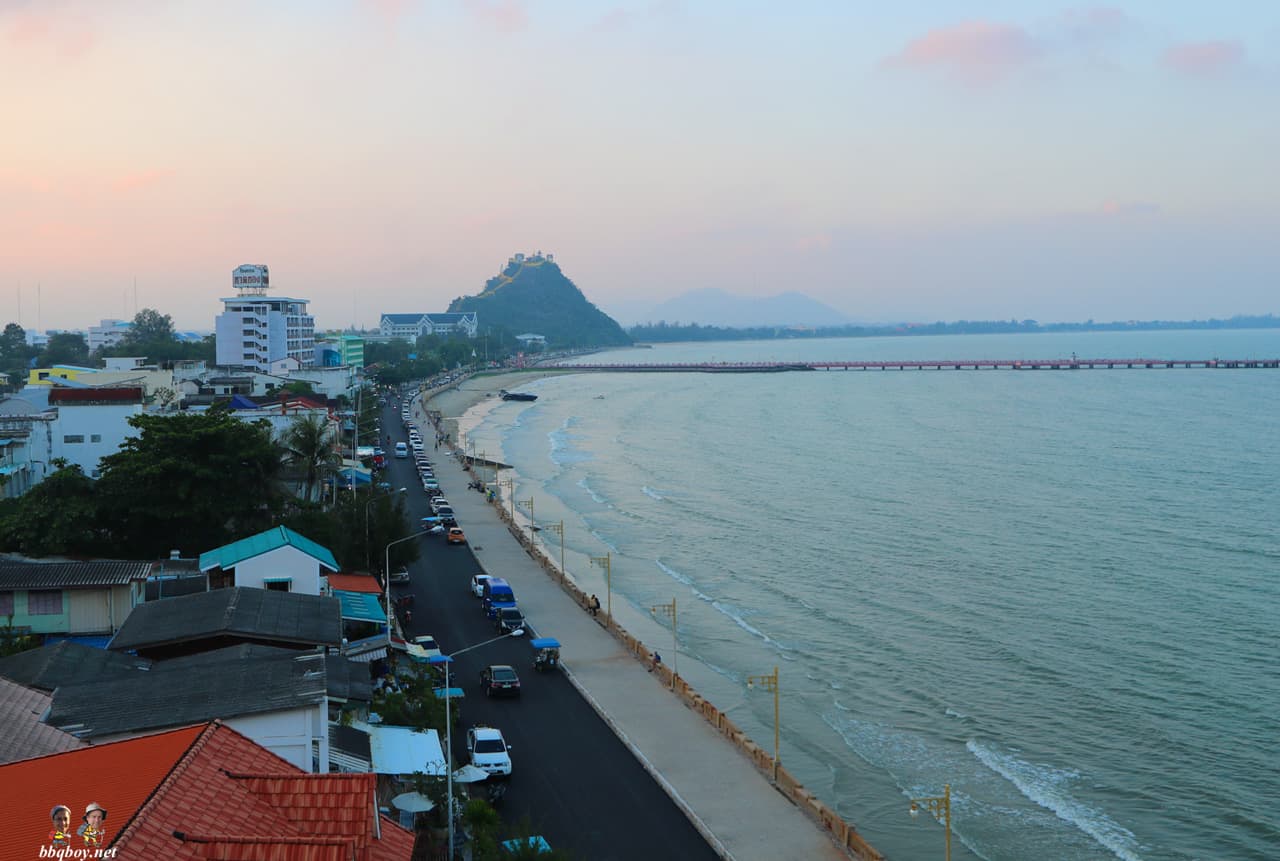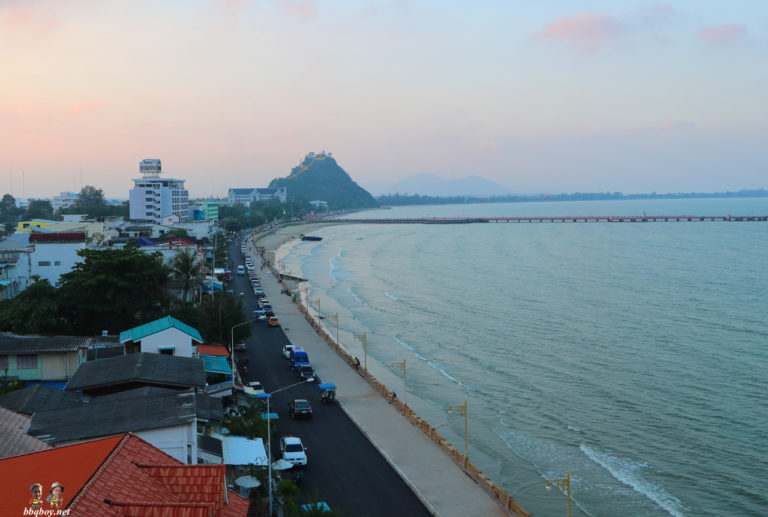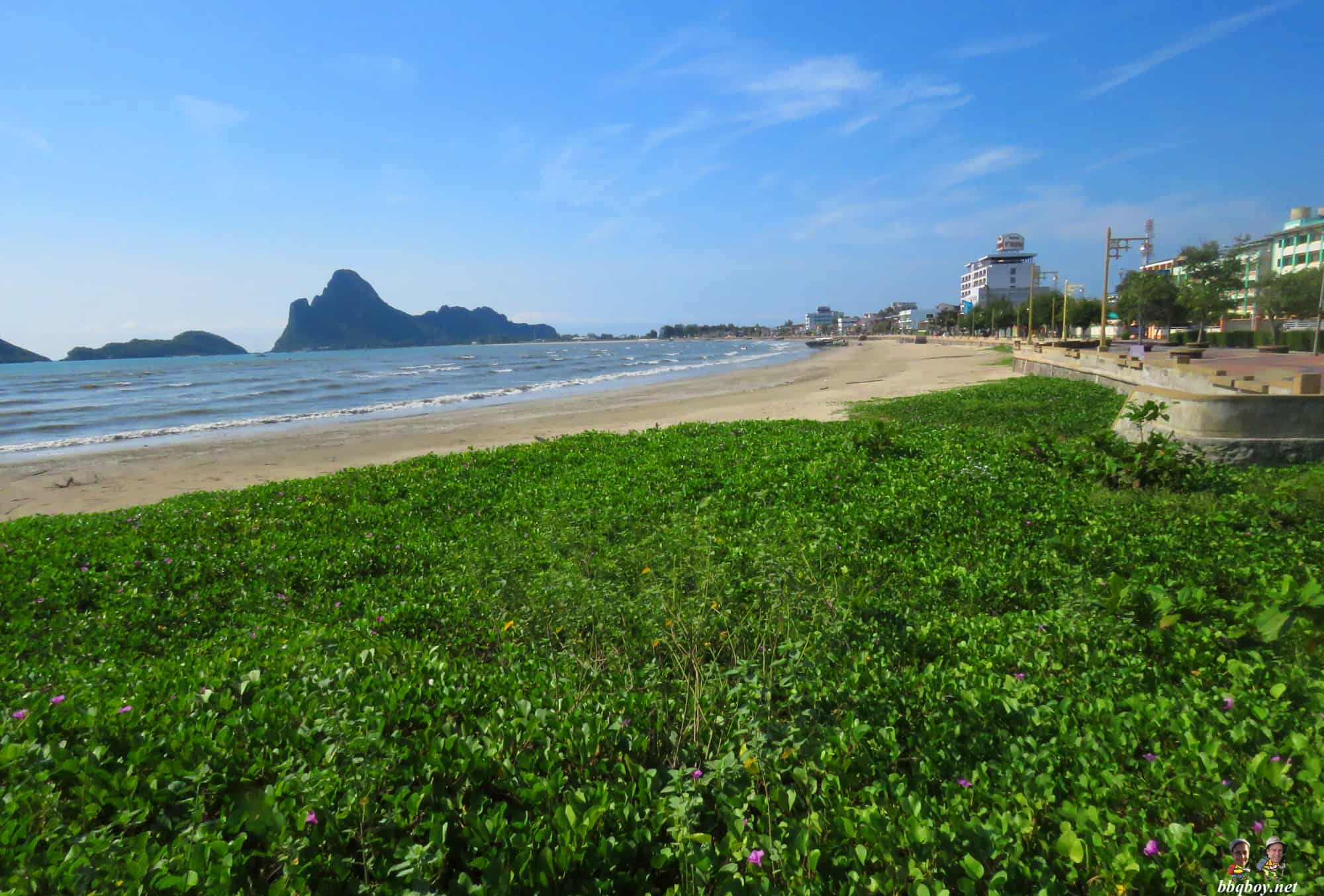 Prachuap Khiri Khan is situated on a bay between two large limestone hills. It has a long boardwalk that comes alive in the evenings. Days were too hot when we were here (April) but evening is when locals come out to walk or bike along the boardwalk. Very quiet and peaceful.
---
---
.
'
2. Ao Manao Beach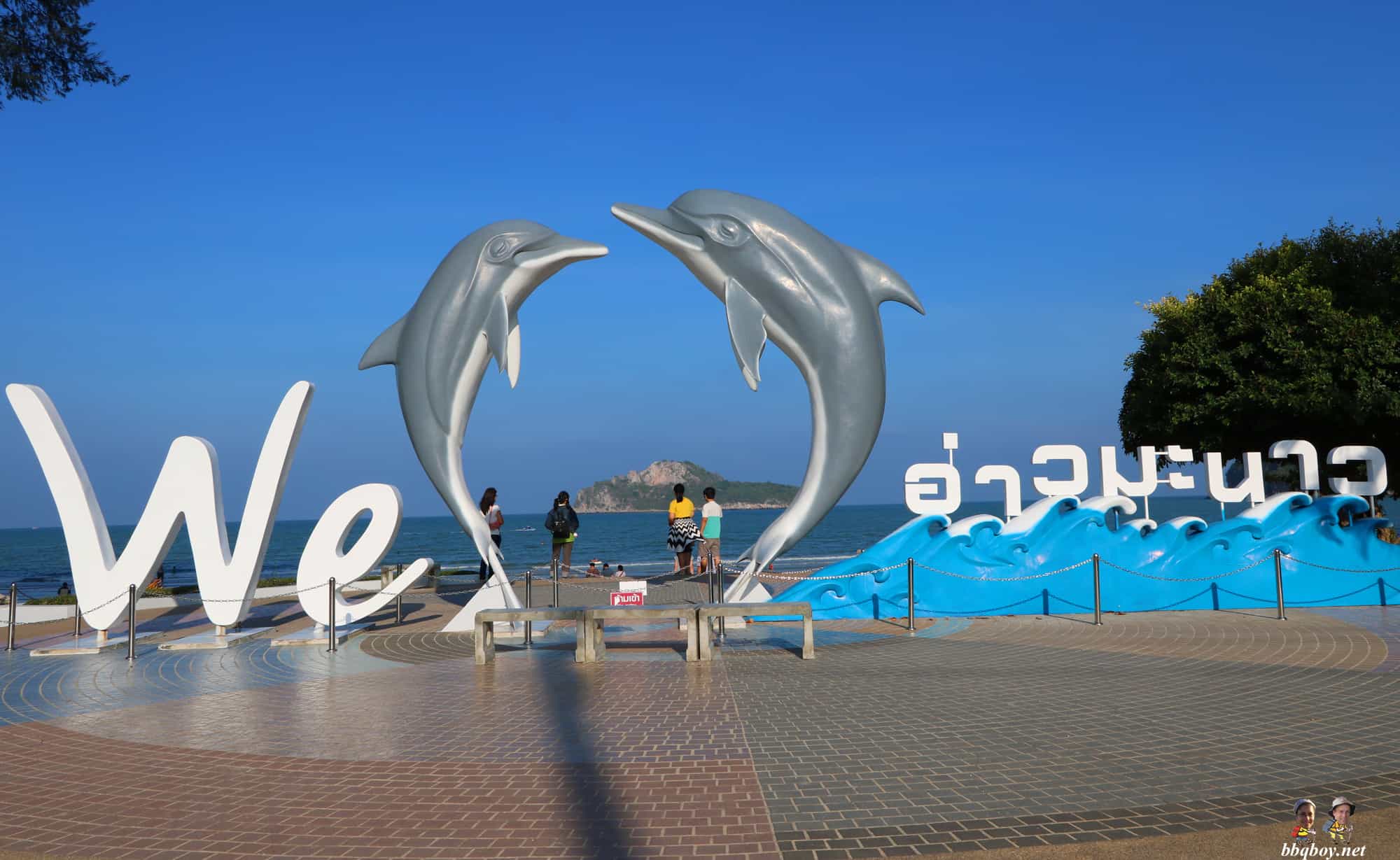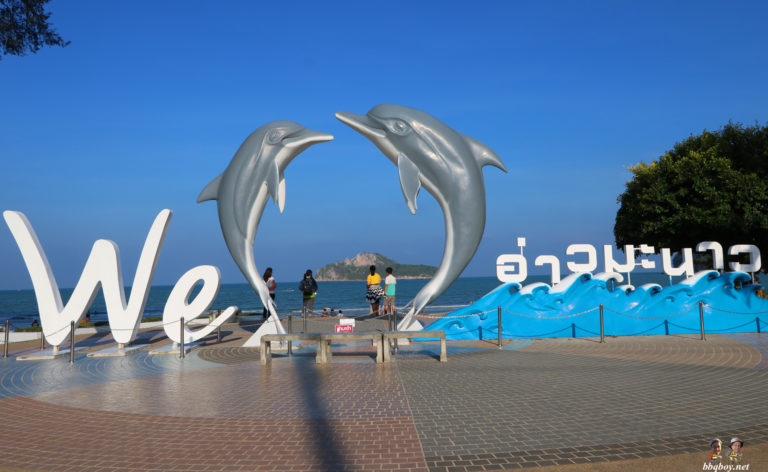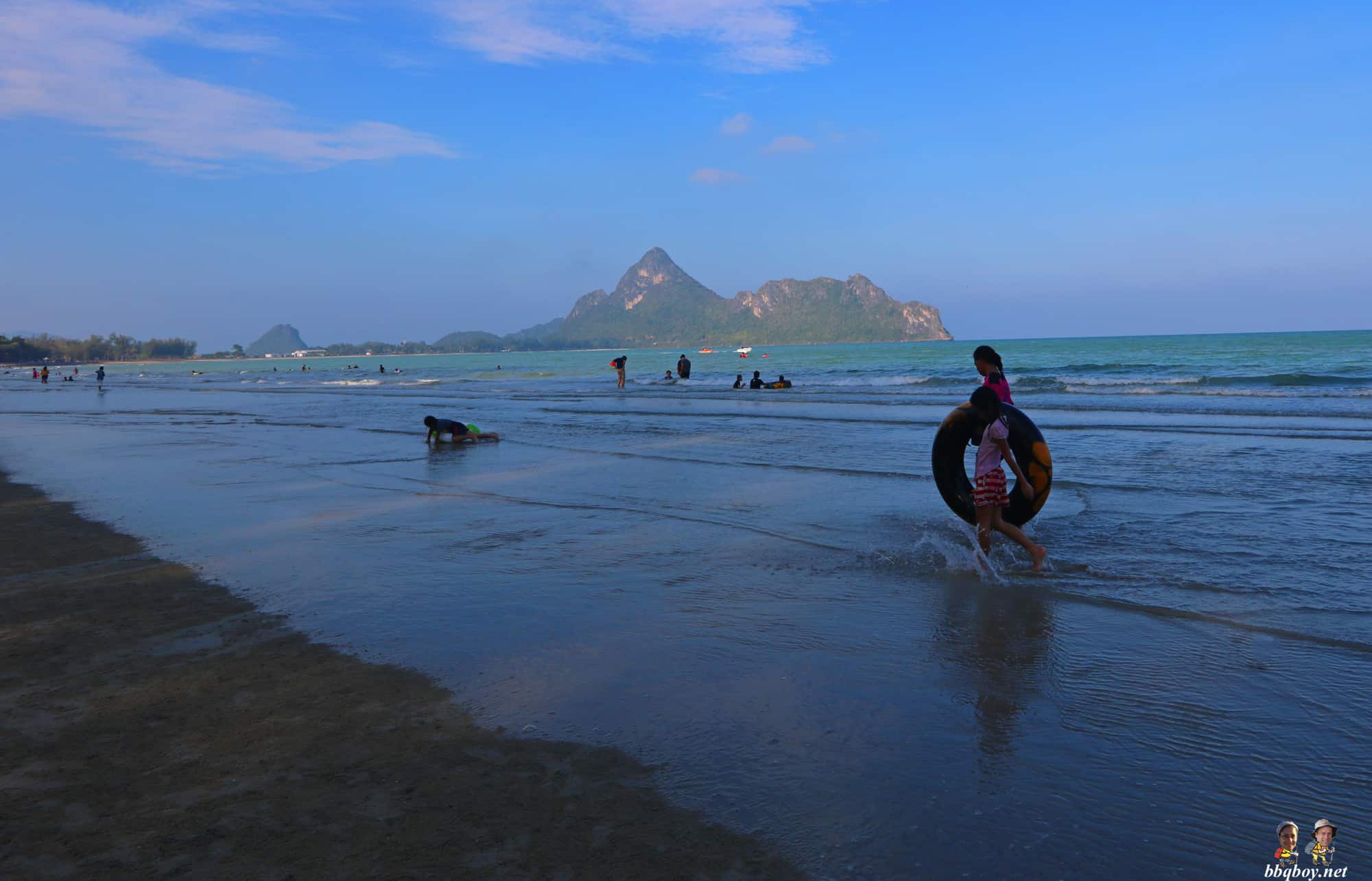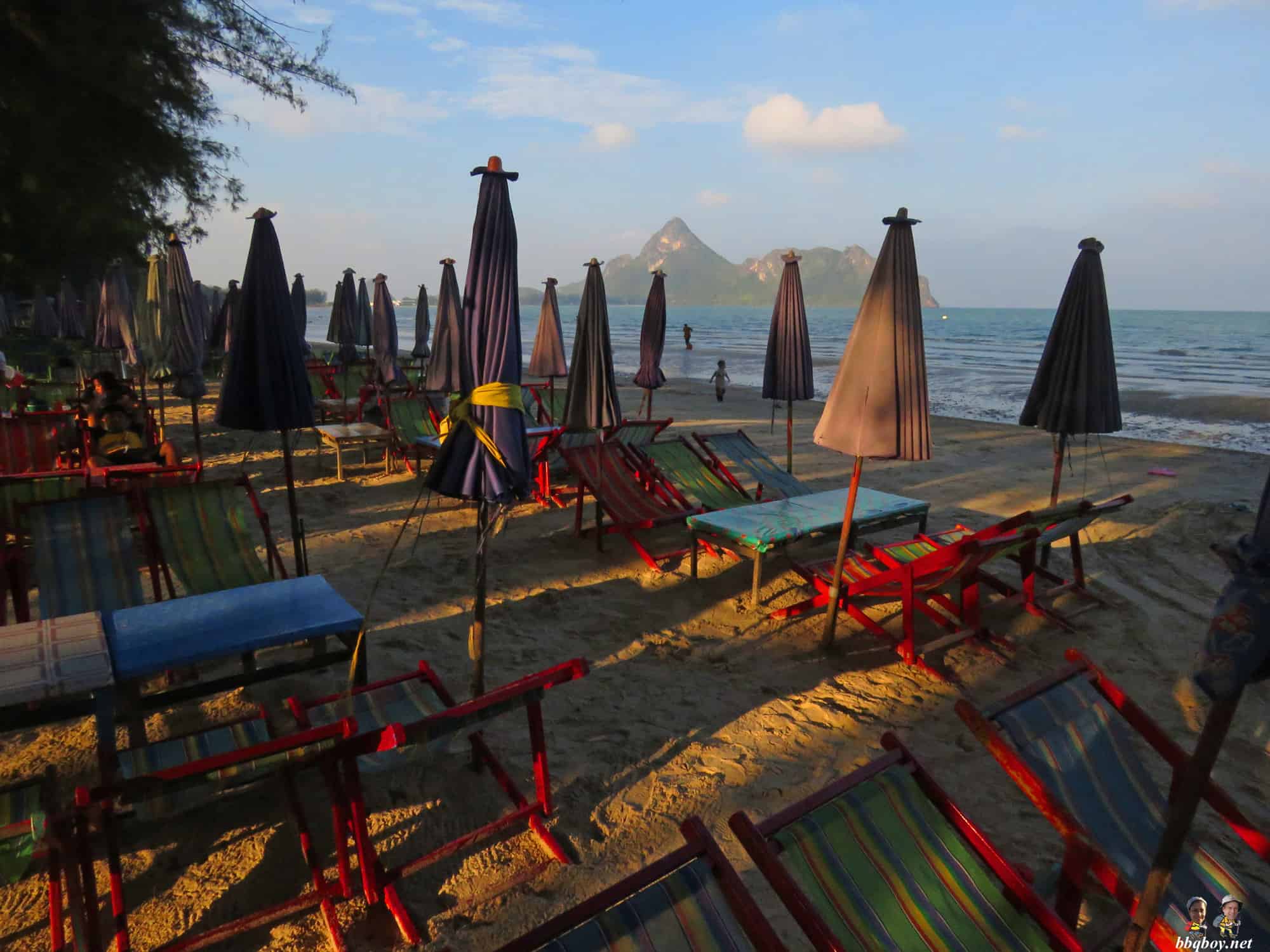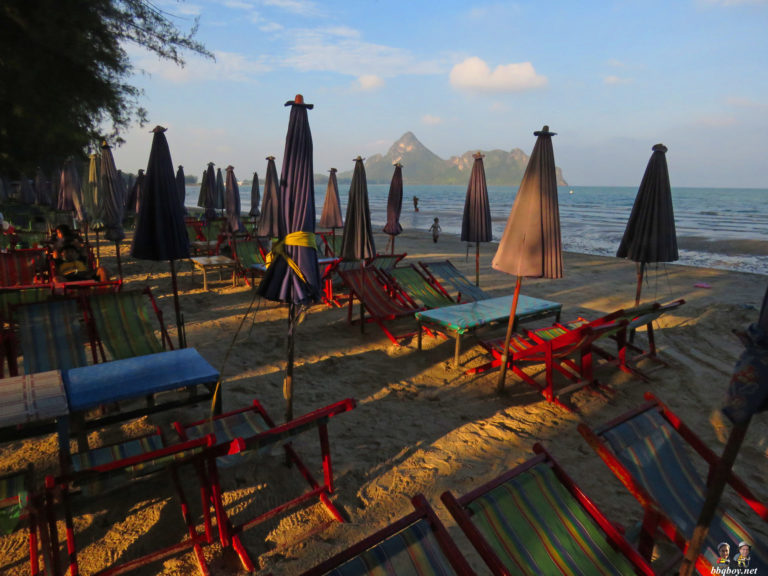 Ao Manao is the nicest beach in Prachuap Khiri Khan and is (weirdly) accessed through the Wing 5 Airforce base. You enter (by Tuk Tuk is the best), have to sign in, and then drive through the base – and across a runway – to the beach. Our first time there we actually had to pause for 5 minutes because a plane was landing. Despite this the beach is very popular and has tons of little restaurants set up where you can sit down and enjoy some food, drink, and a day at the beach.
---
---
3. Dusky Langur monkeys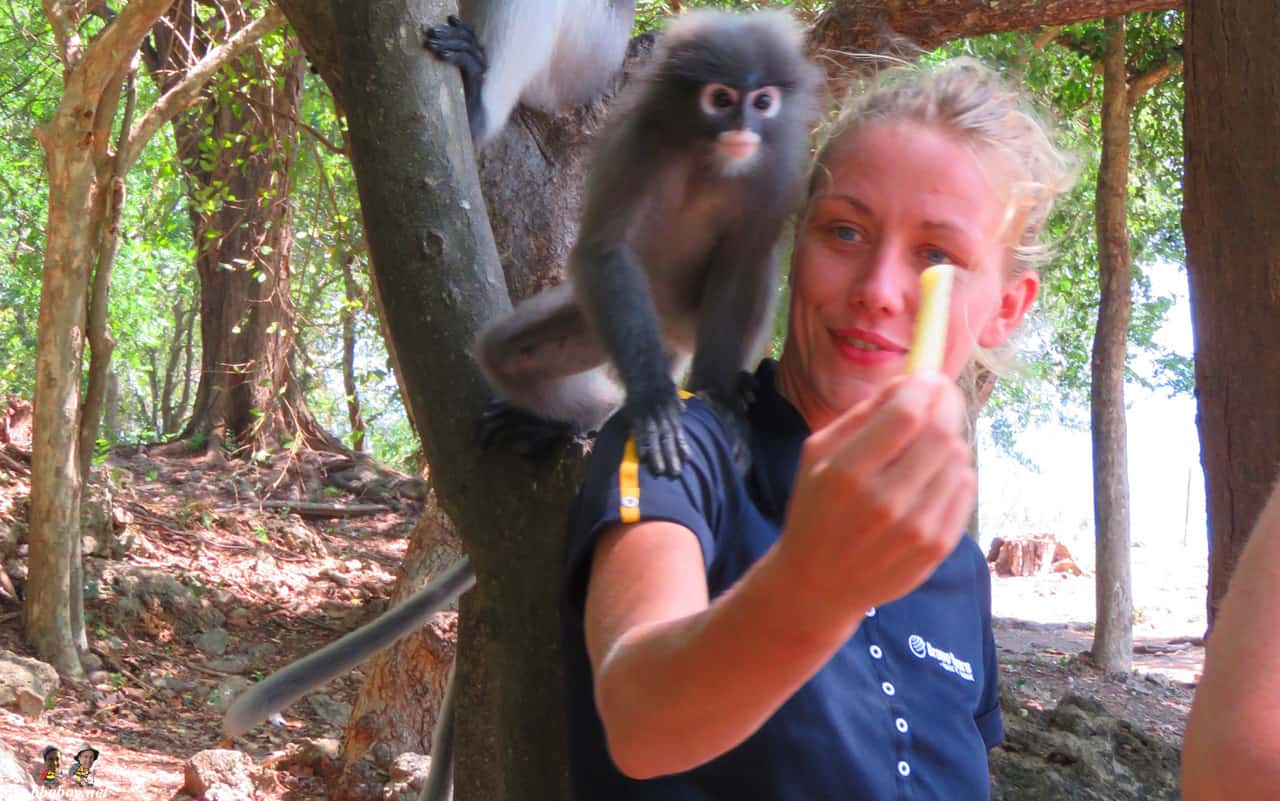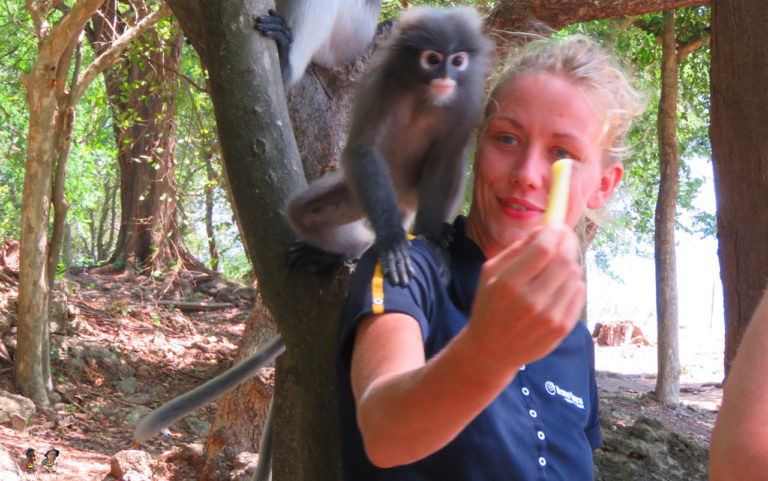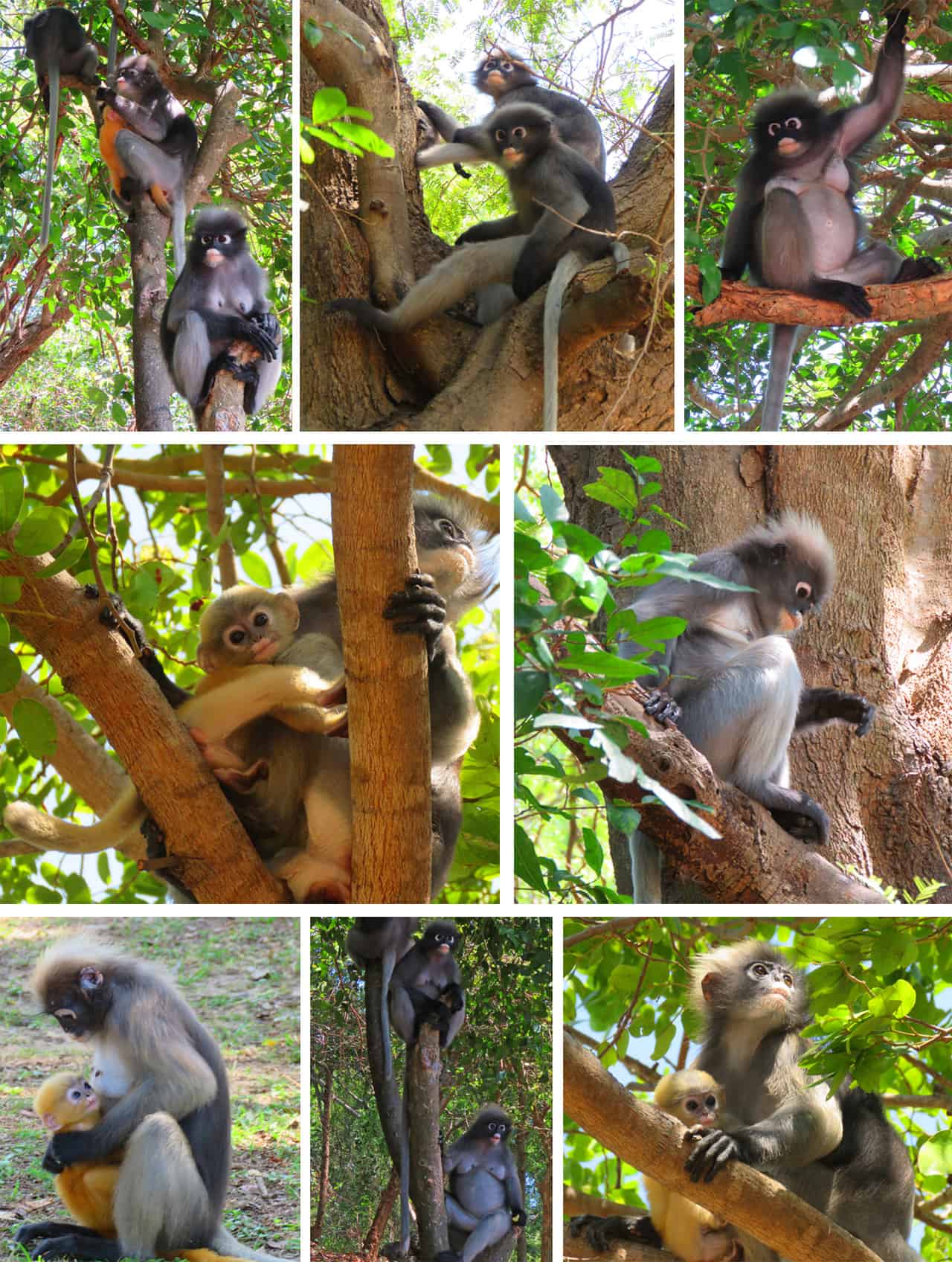 Also on the Wing 5 Base is a Langur preservation area. Known as Dusky Langurs or Dusky Leaf monkeys, they're nothing like the aggressive macaques you'll see further down on this post. They're calm and gentle and will even take fruit out of your hand (although I wish people like the girl above wouldn't tease them. I wonder how much she would like it if I teased her with food). Dusky Langurs are only found in parts of Thailand, Malaysia and Myanmar. Their numbers have been going down, the reason for the preservation area on the base. You'll notice something peculiar with the photos above – babies are born orange. Even if you're afraid of monkeys you don't have to be afraid of Dusky Langurs.
---
---
'
4. Really Good Seafood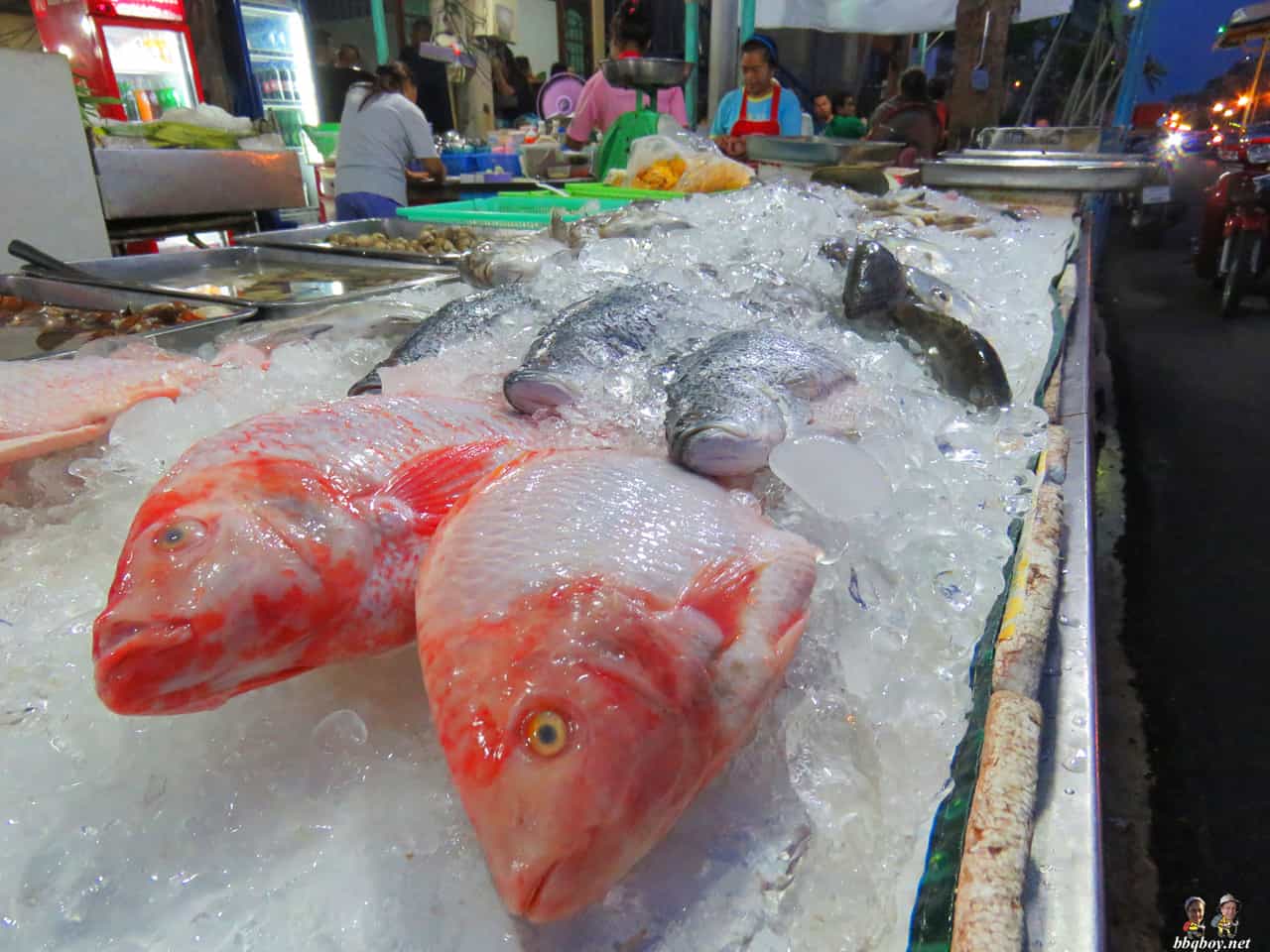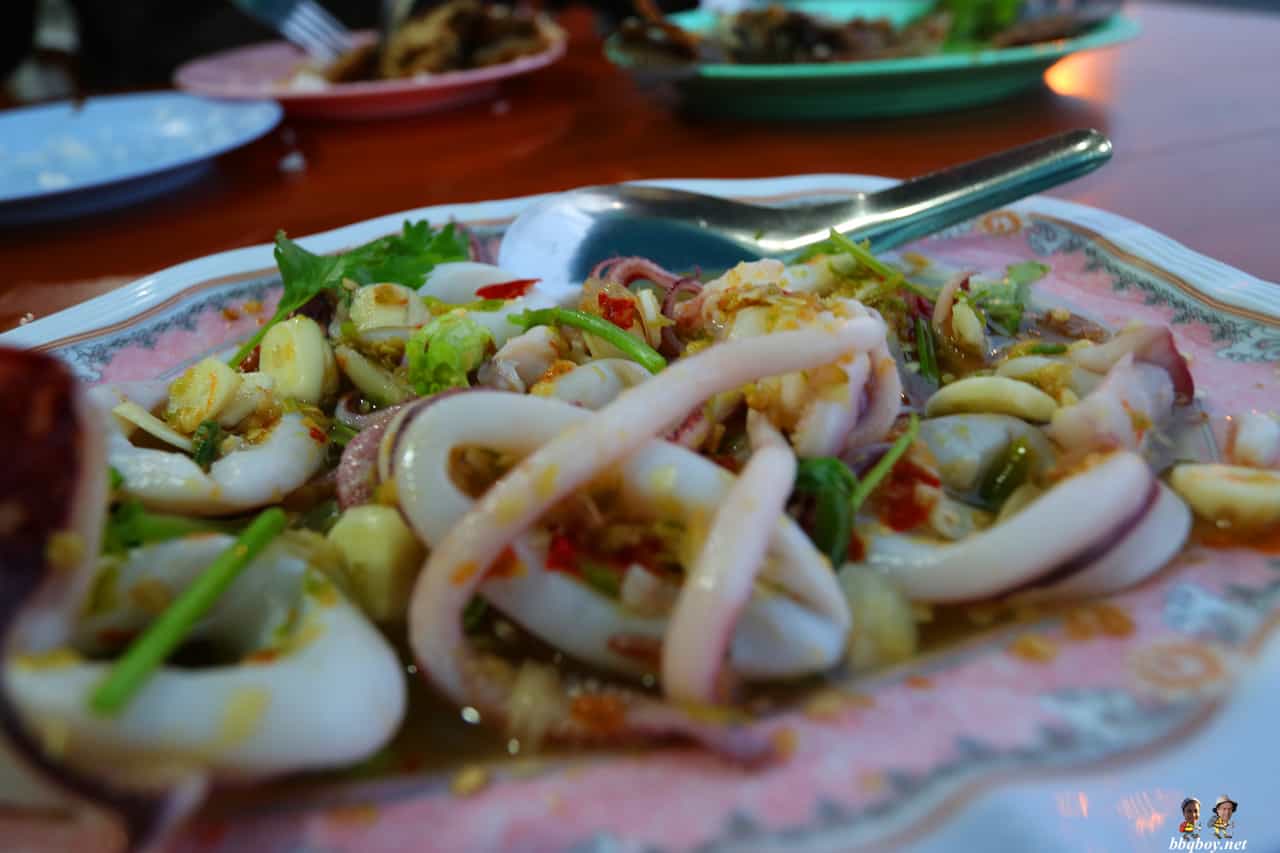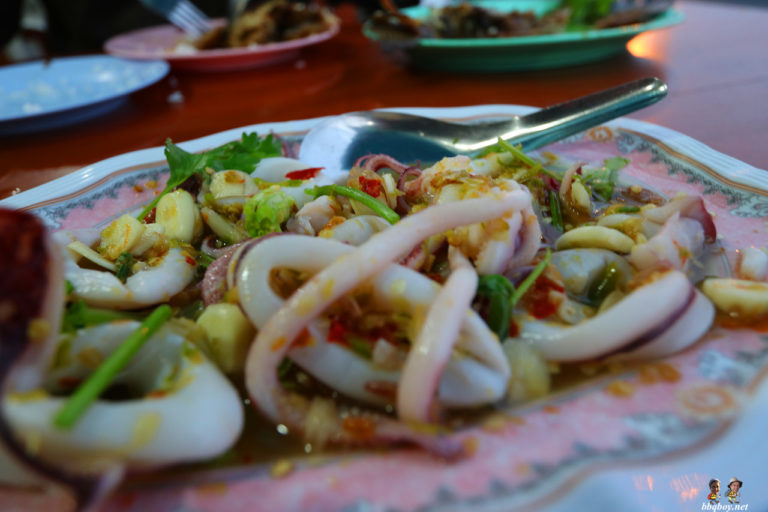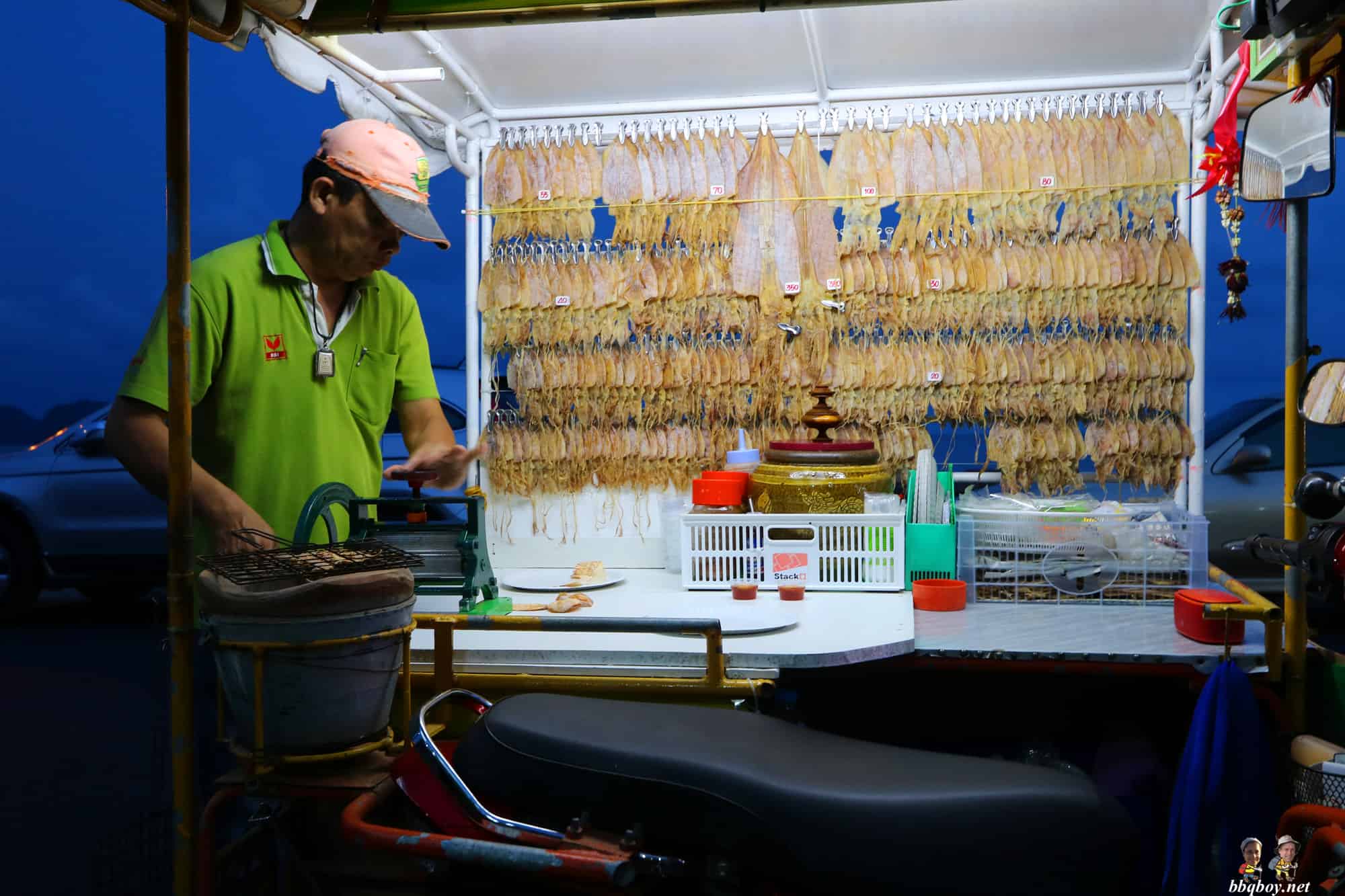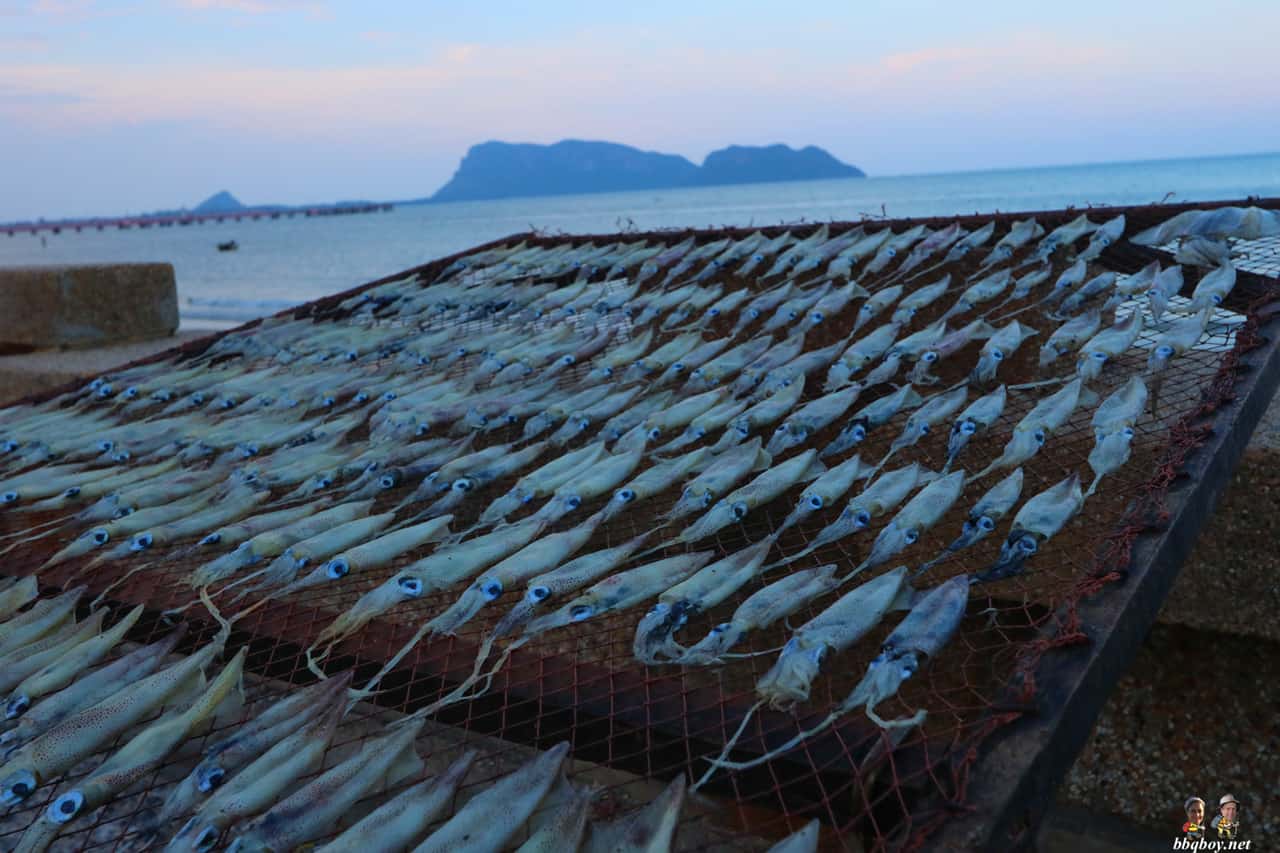 There's tons of good seafood in Prachuap Khiri Khan. You can see it drying at the beach, buy it fresh in the market, or sit down at a restaurant along the beach road and eat a variety of fish, squid or crustacean.
---
---
'
5. Fishing Boats and Old Planes at the Wing 5 Airbase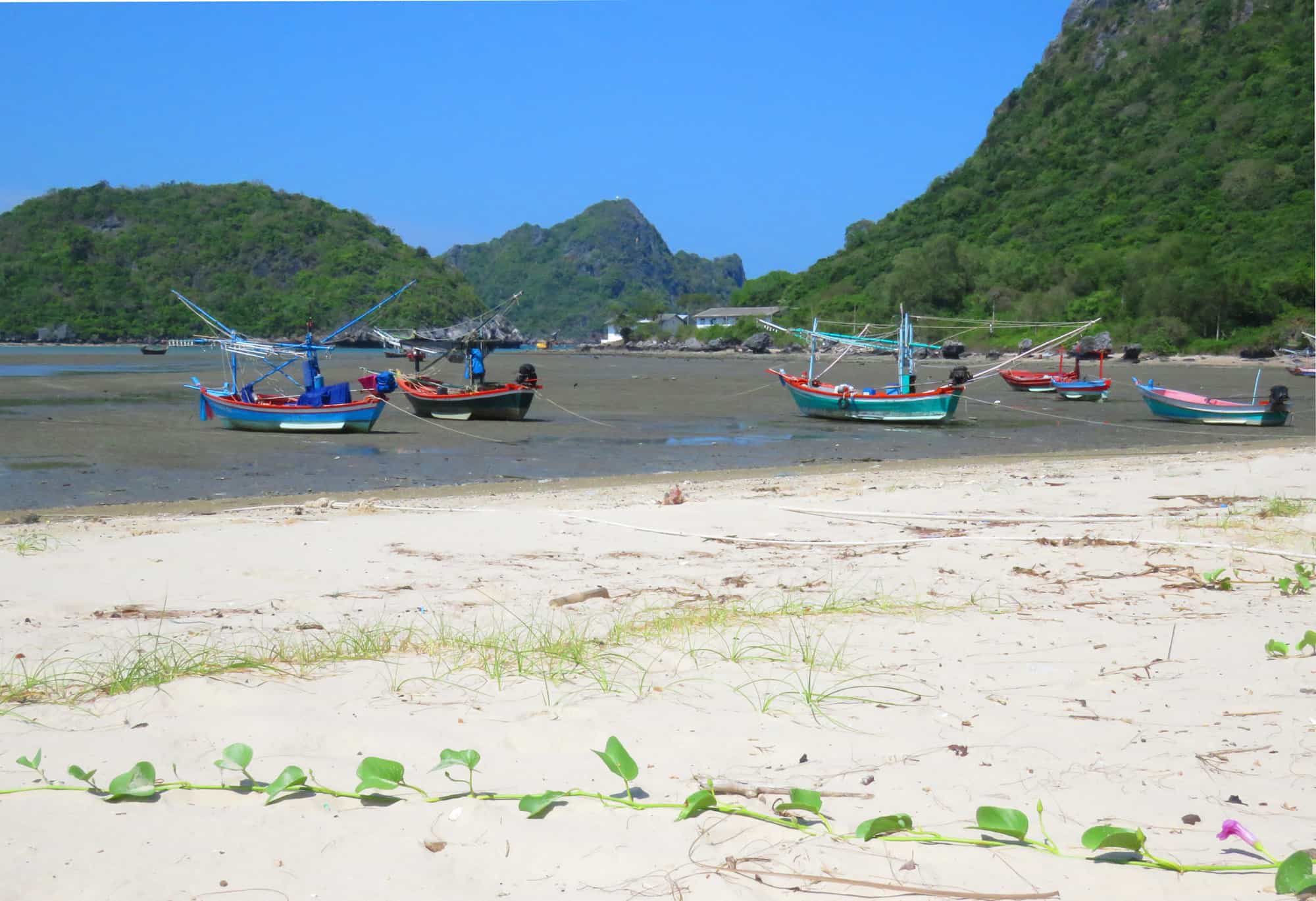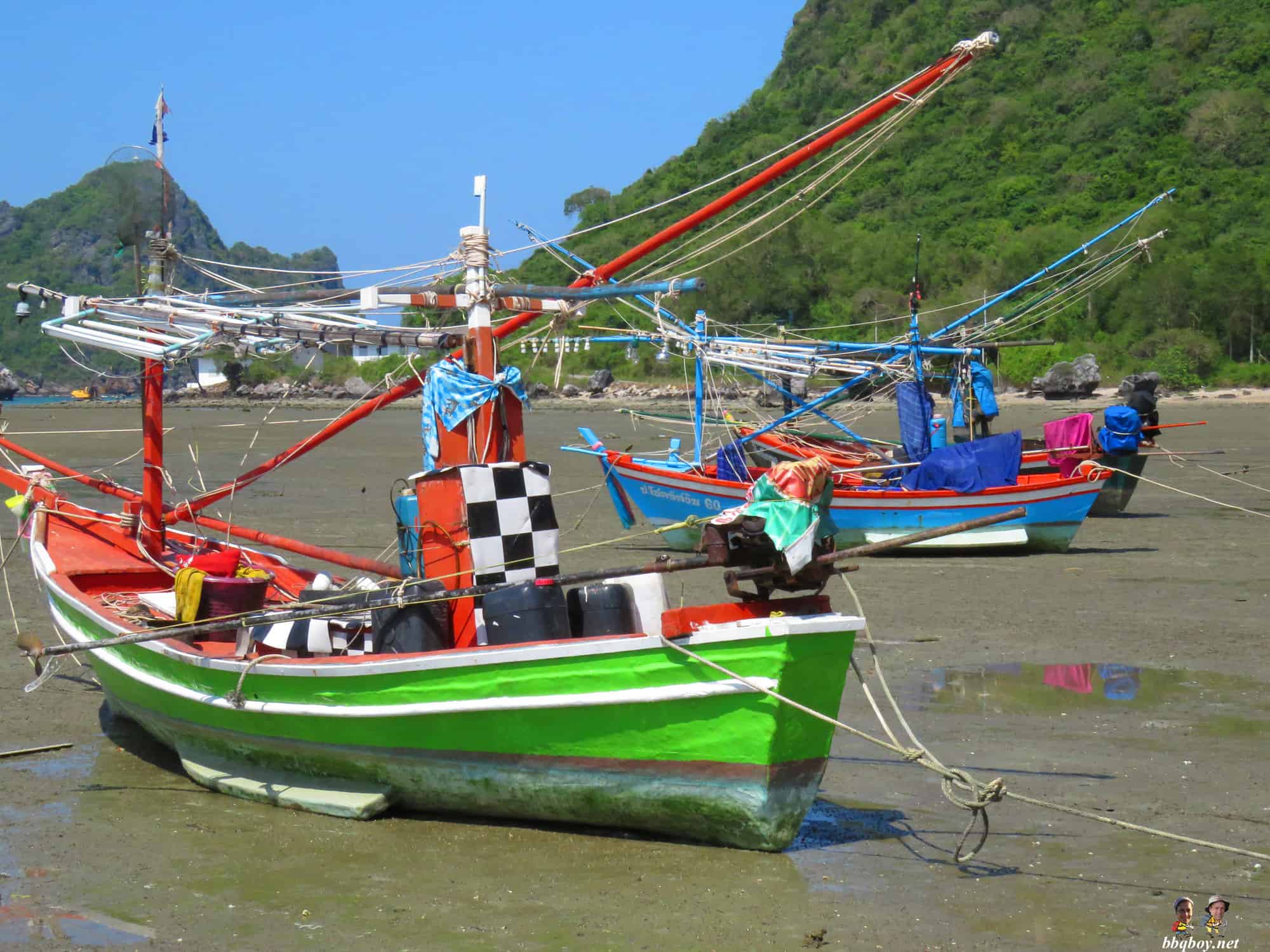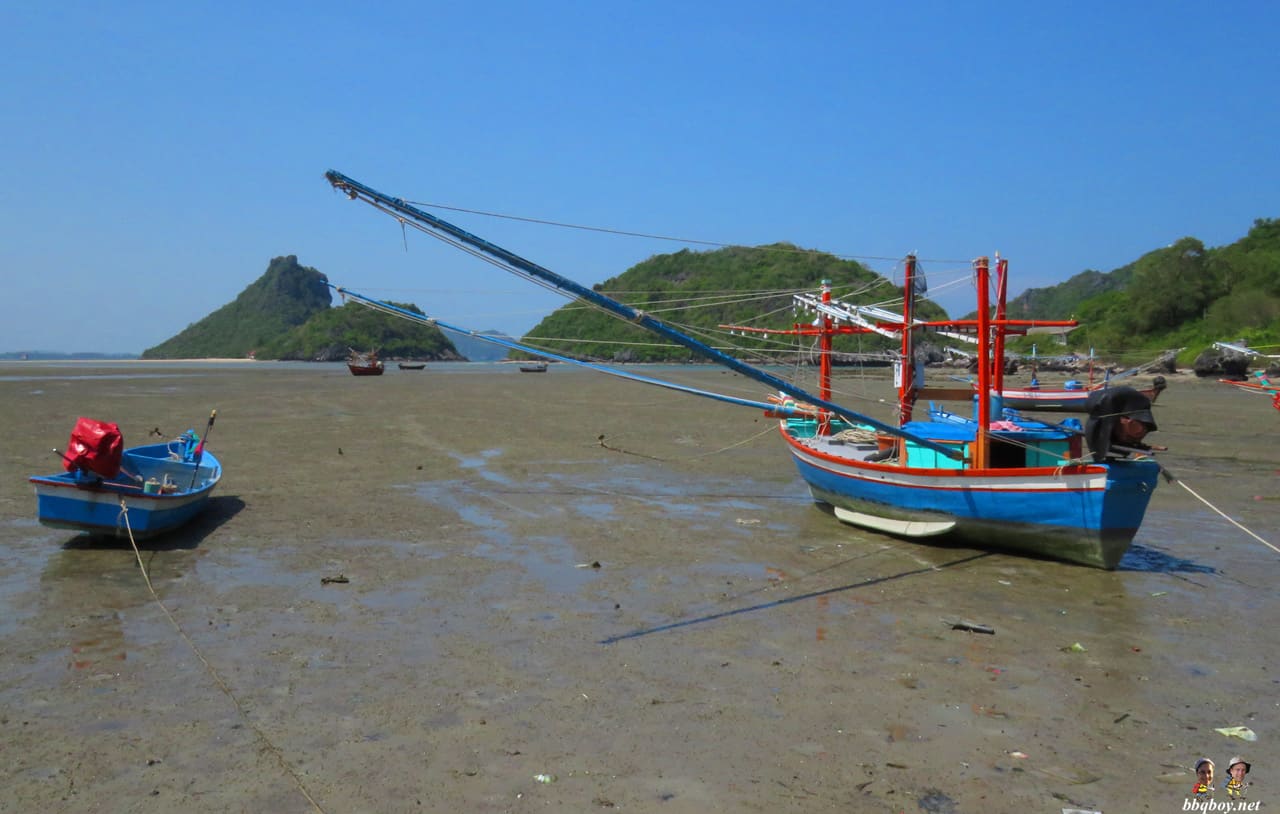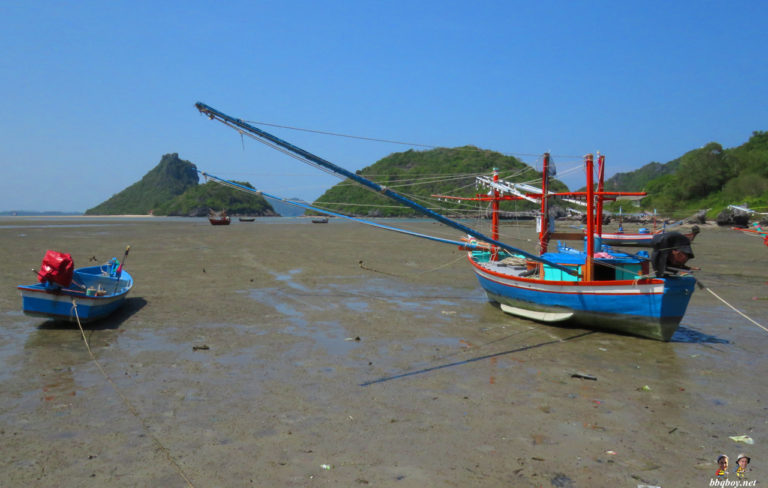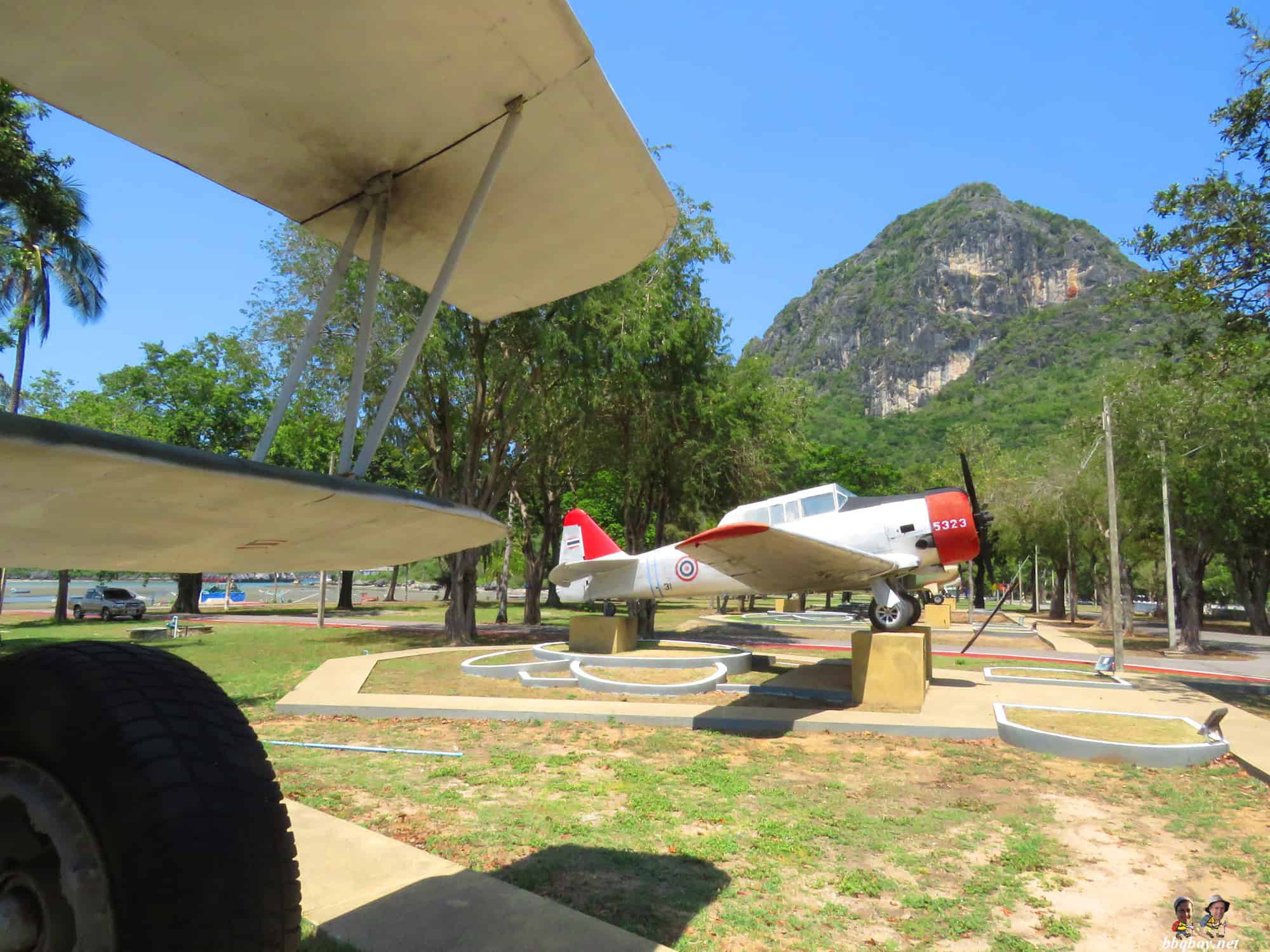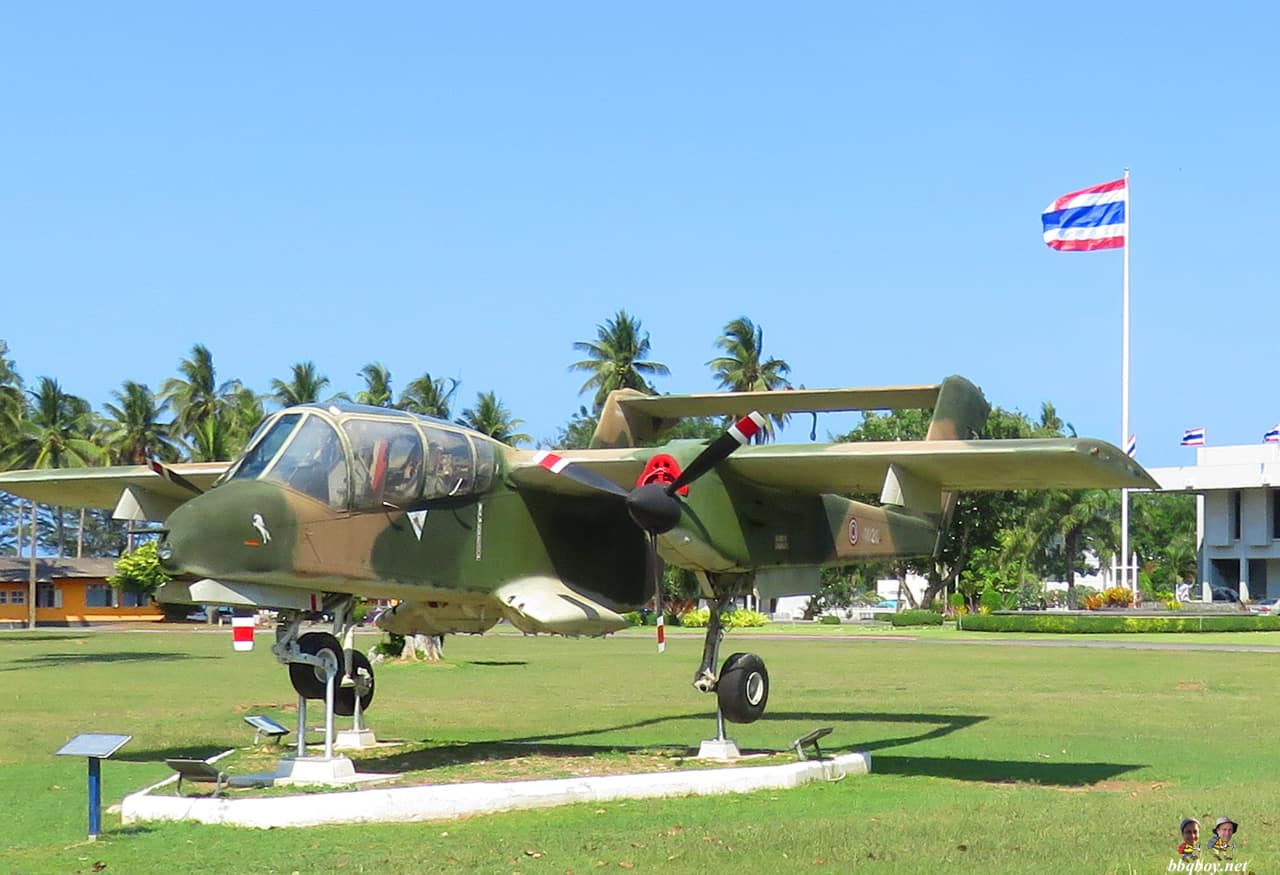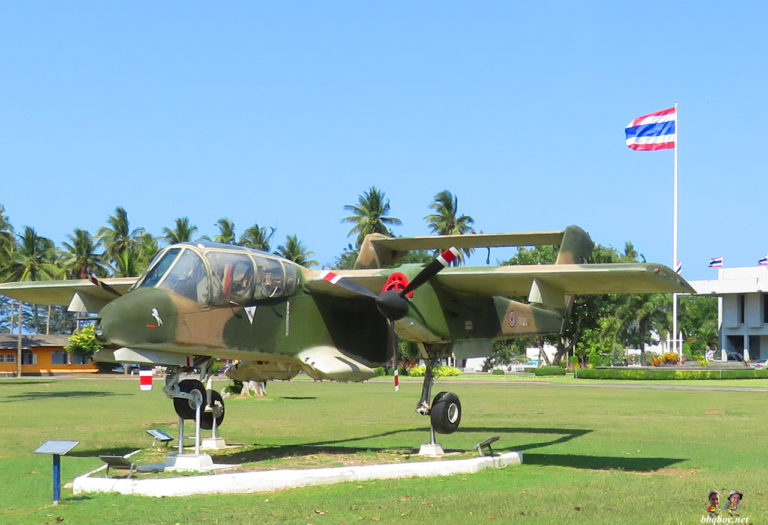 Very close to the Langur preservation area, Wing 5 Airbase has a section full of old planes. Right next to them is a beach full of fishing boats and views on the town.
---
---
'
6. Great views and braving the Macaques on 'Monkey Mountain'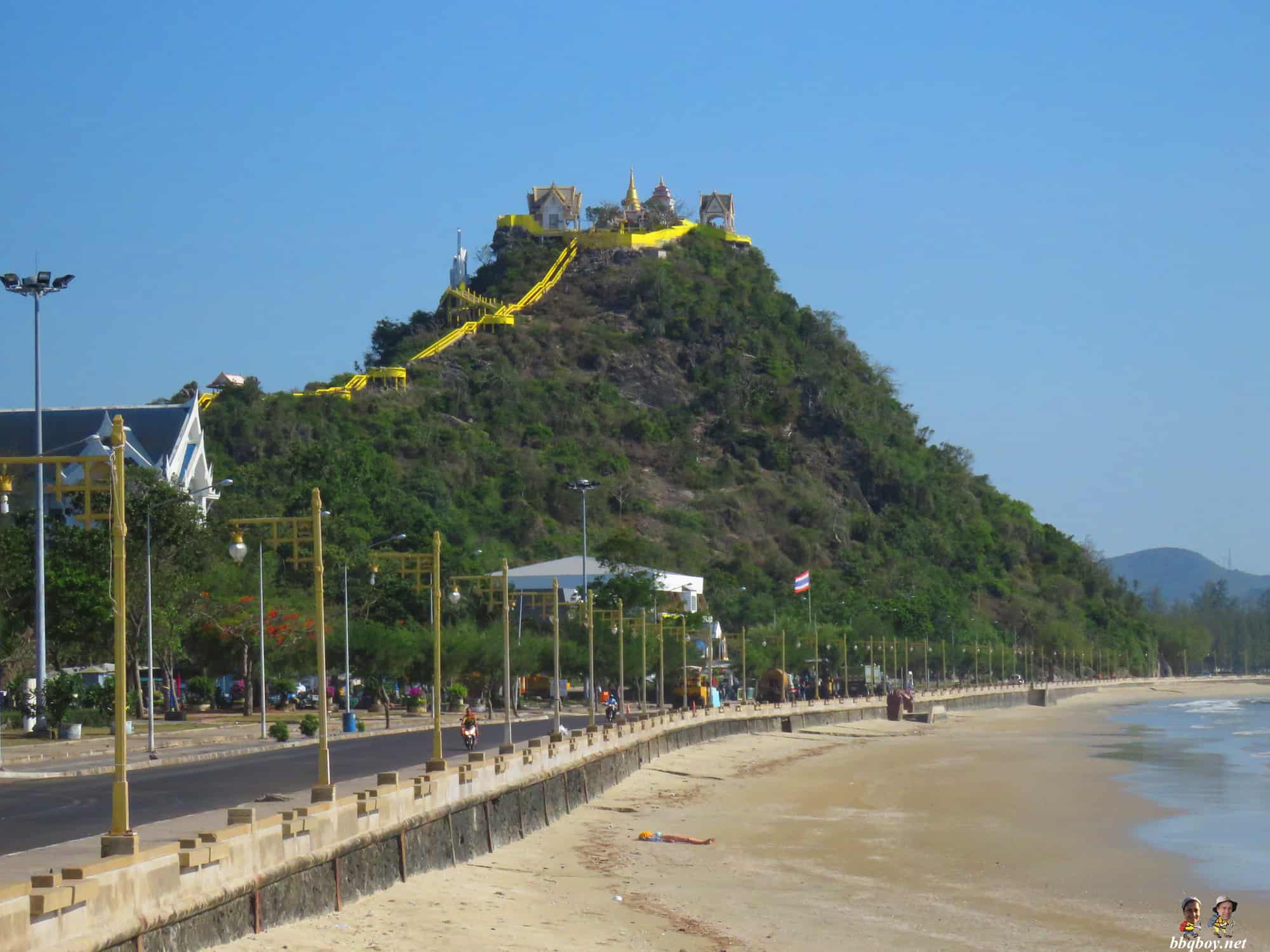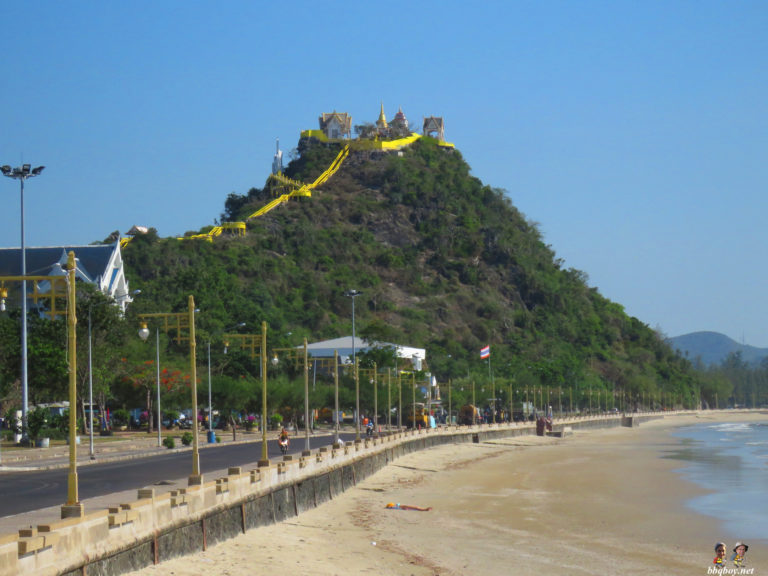 Khao Chong Krachok is the most noticeable landmark in Prachuap Khiri Khan. You'll see the hill and the yellow staircase leading up to the temple at the top: Wat Thammikaram Worawihan. But most people just call this hill "Monkey Mountain", which sounds kind of sinister – as it should be because the macaques that live up there have a reputation of being aggressive. Reviews on Trip Advisor tell you that they'll rip anything that looks like food out of your hand and will bare their fangs and hiss at you.
After being warned by a few people I decided not to go. But it nagged at me. I wanted to see the views. I also felt like a coward and knew I would regret it later. So on the last day in PKK I decided to do it. I took my Go Pro stick (people tell you that you should bring a stick) and started the 396 stair climb.
I didn't have any problems. Most of the monkeys made way as I climbed up the stairs. They were calm and barely looked at me. A few stared too intently and I warned them off with the stick. I saw about 150 macaques on my way up the stairs. I was the only person up there.
And I'm glad I did it. The views are spectacular. But best of all I conquered a fear.
So my tip: don't let your fear win. And bring a stick just in case.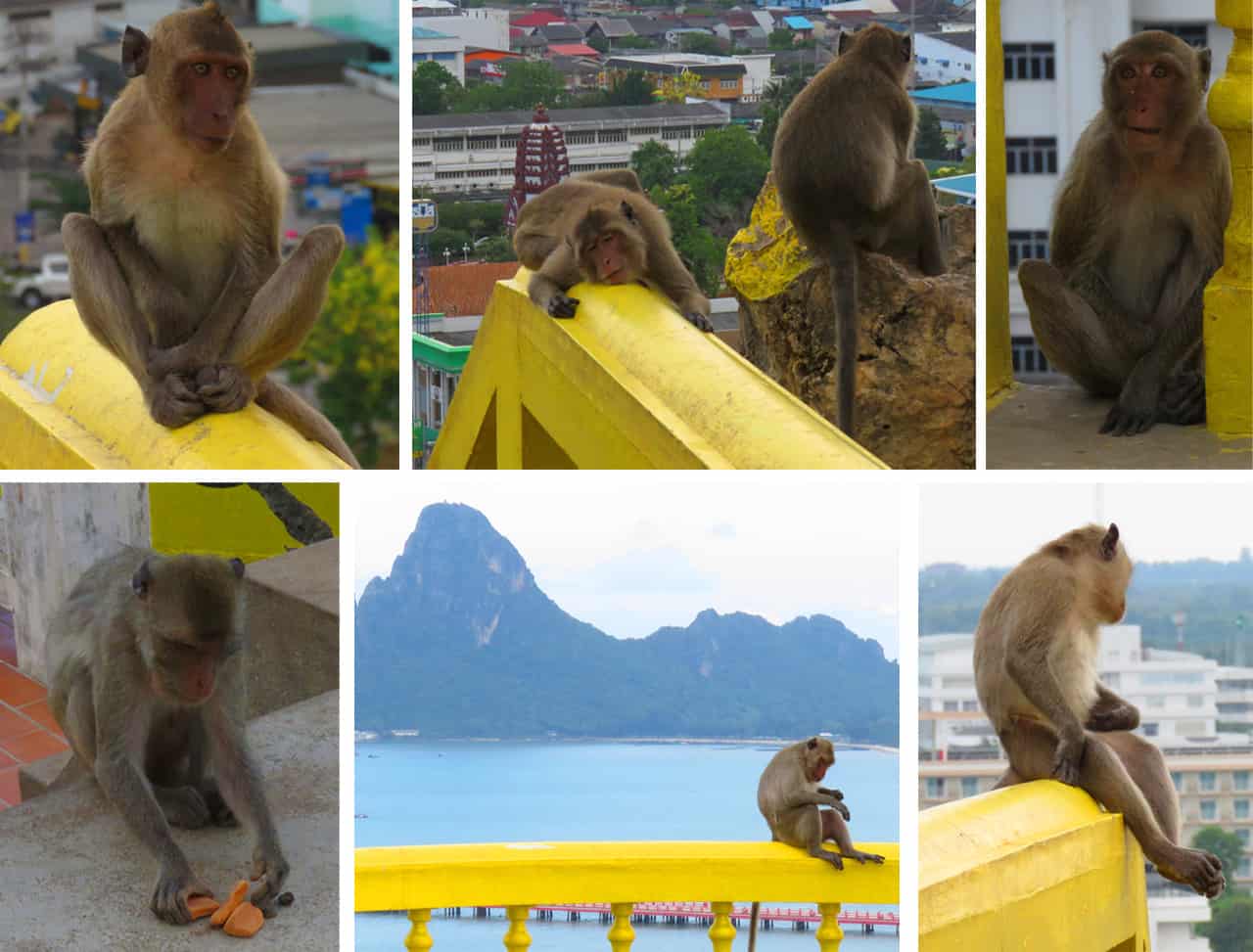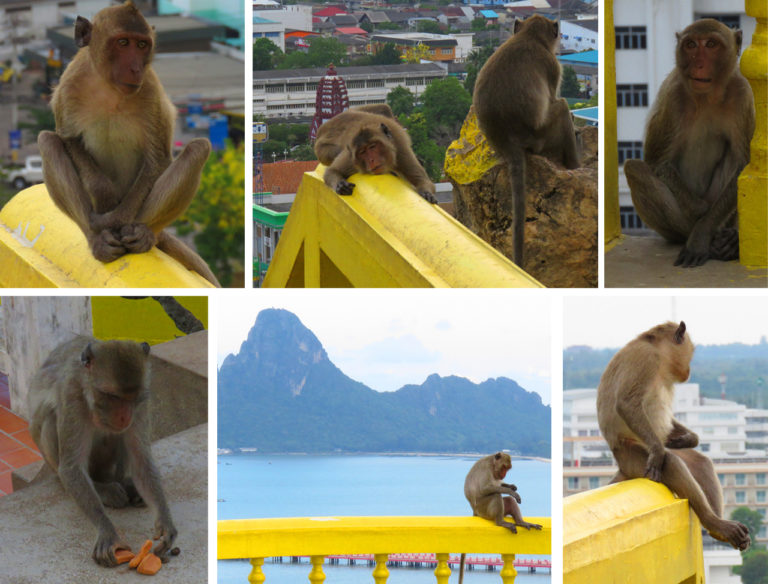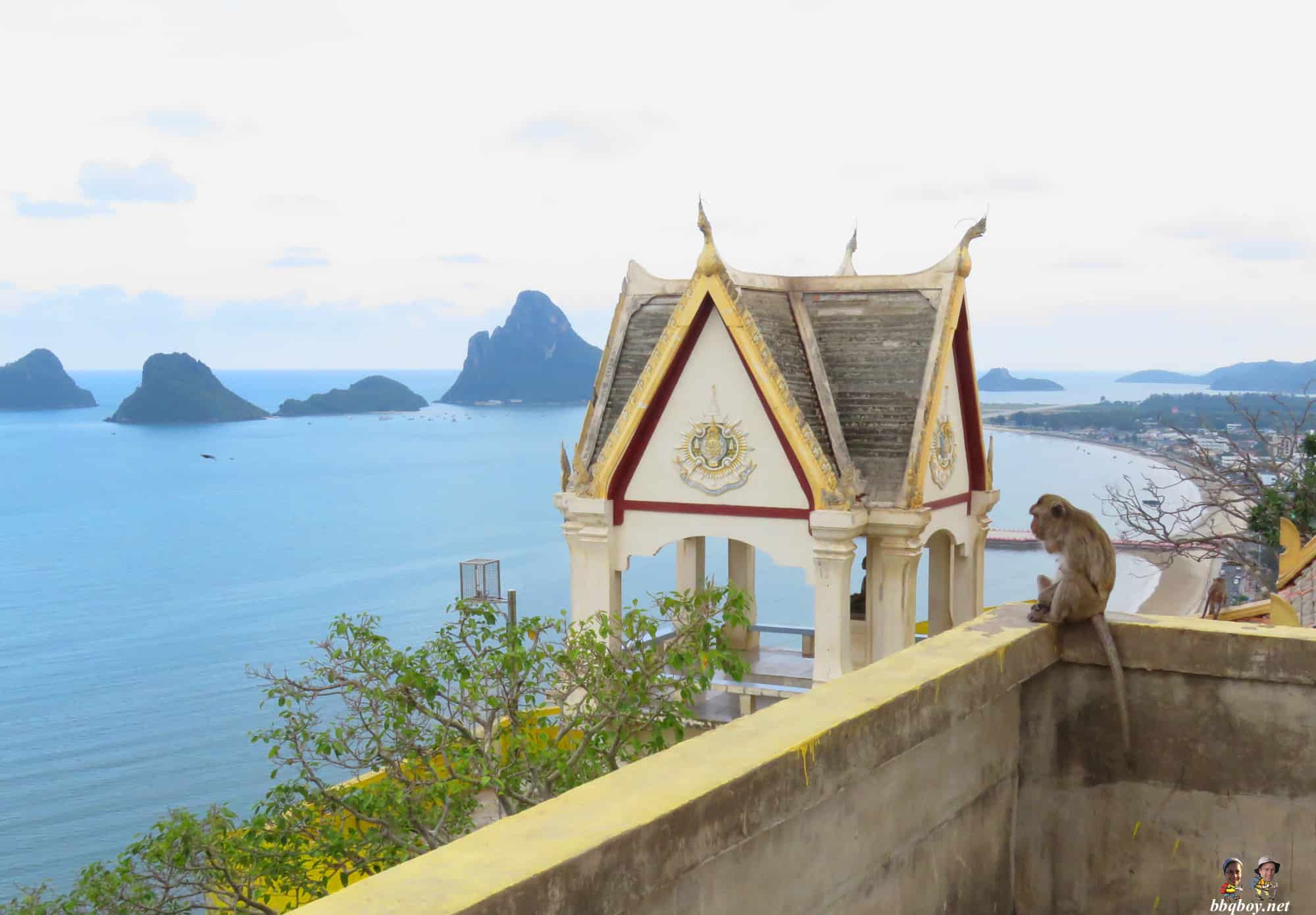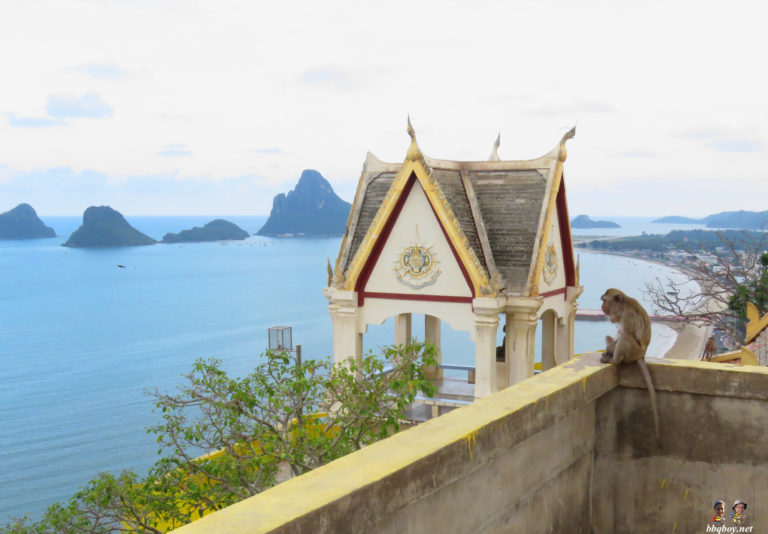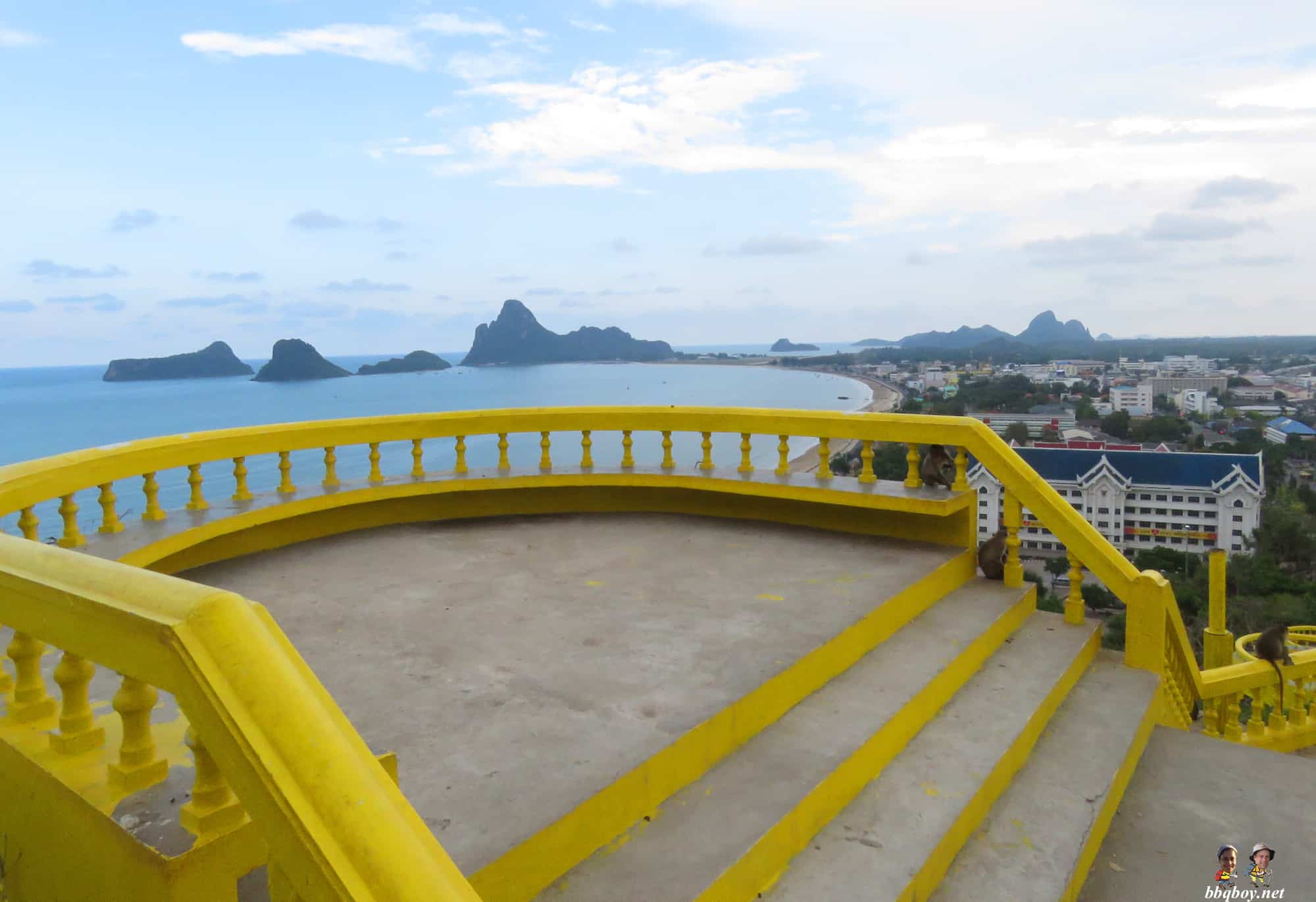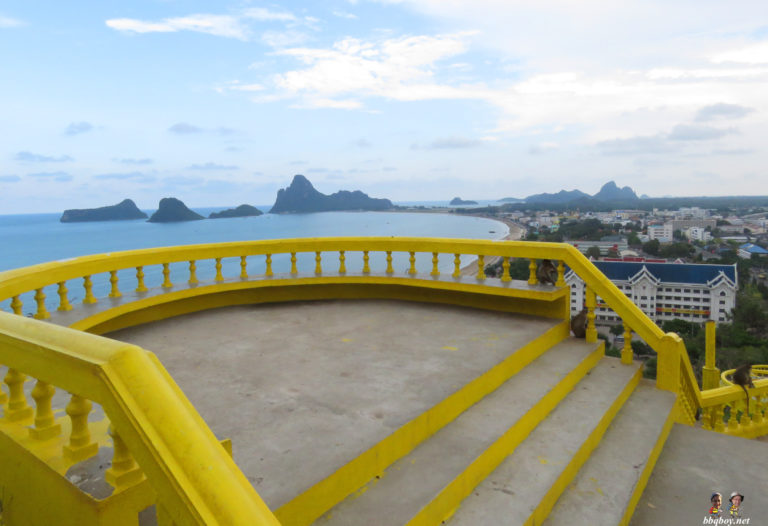 ---
---
'
7. Weekend Market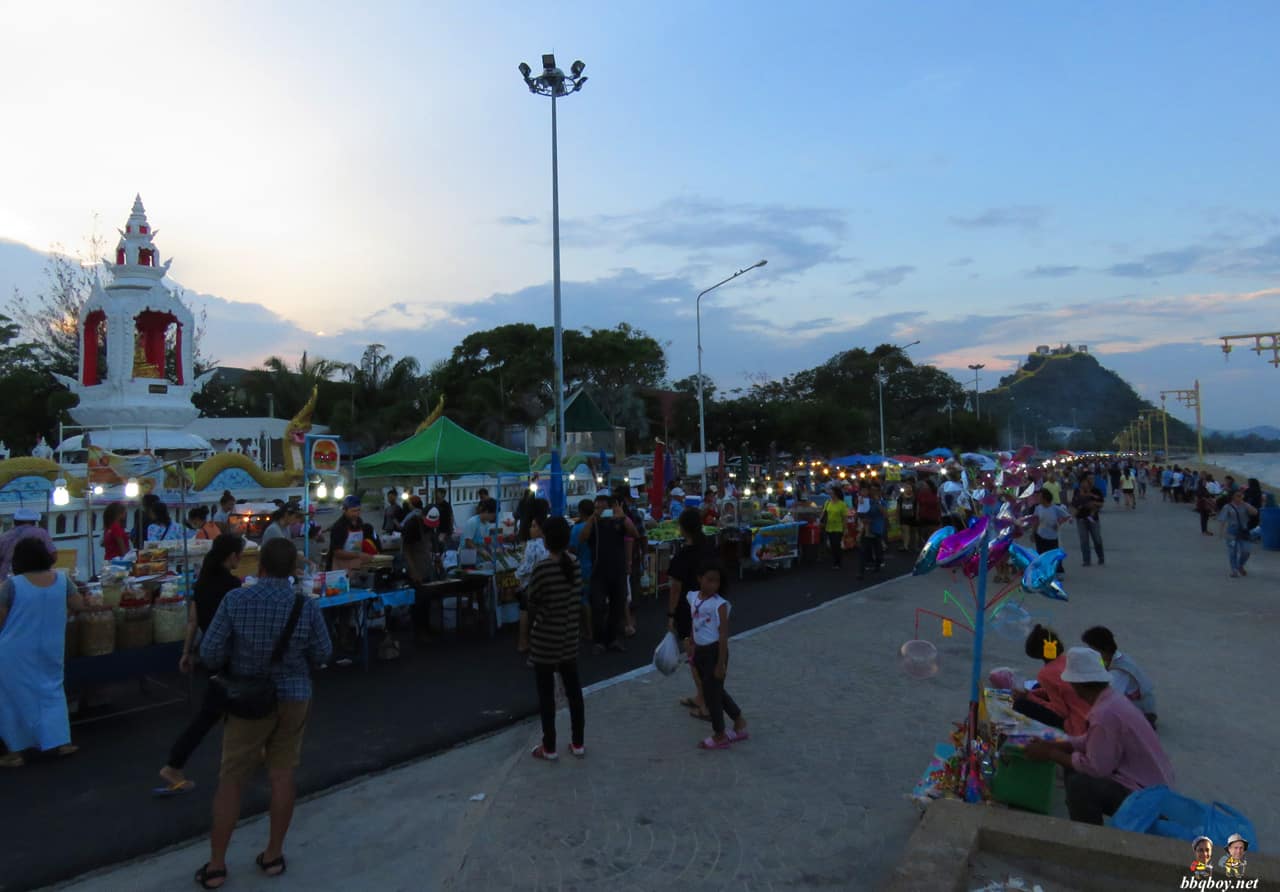 On Friday and Saturday nights Beach road breaks out into a large market. It reminded us of Nong Khai's Saturday market (our other favorite Thai town). And just like Nong Khai suddenly the whole town is out there, eating and shopping*. It happened on our last night and we regretted not having stayed an additional night.
*You can look forward to mixing with both other visitors and locals – and if you take the time to learn Thai online before your trip, you can communicate with the locals easily and make the most of this vibrant experience.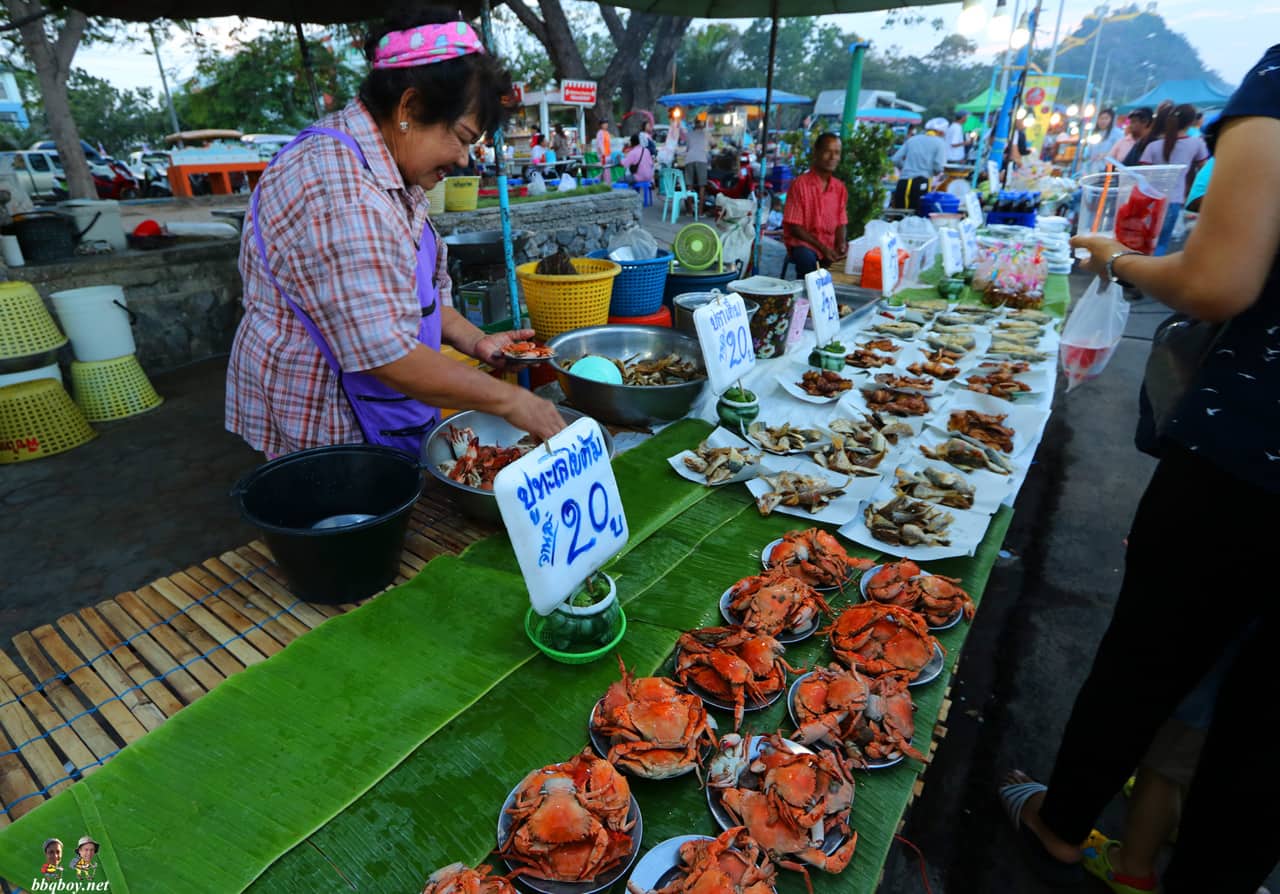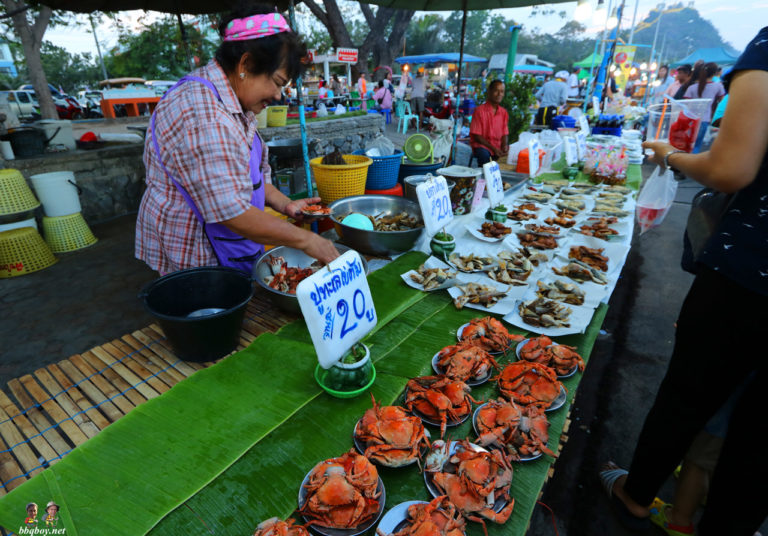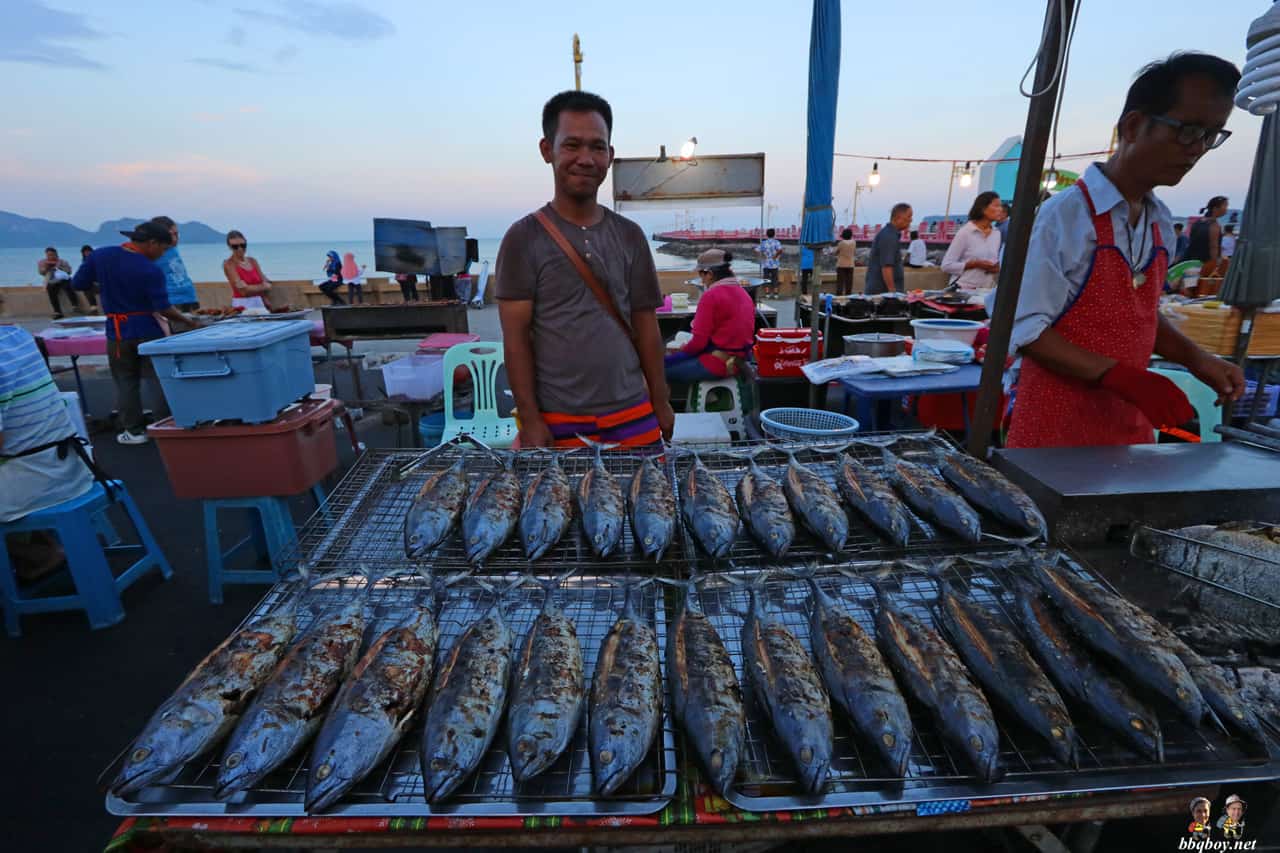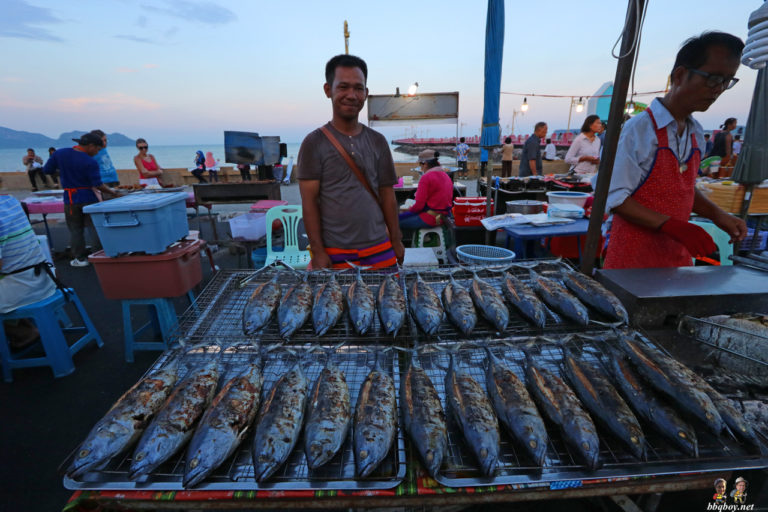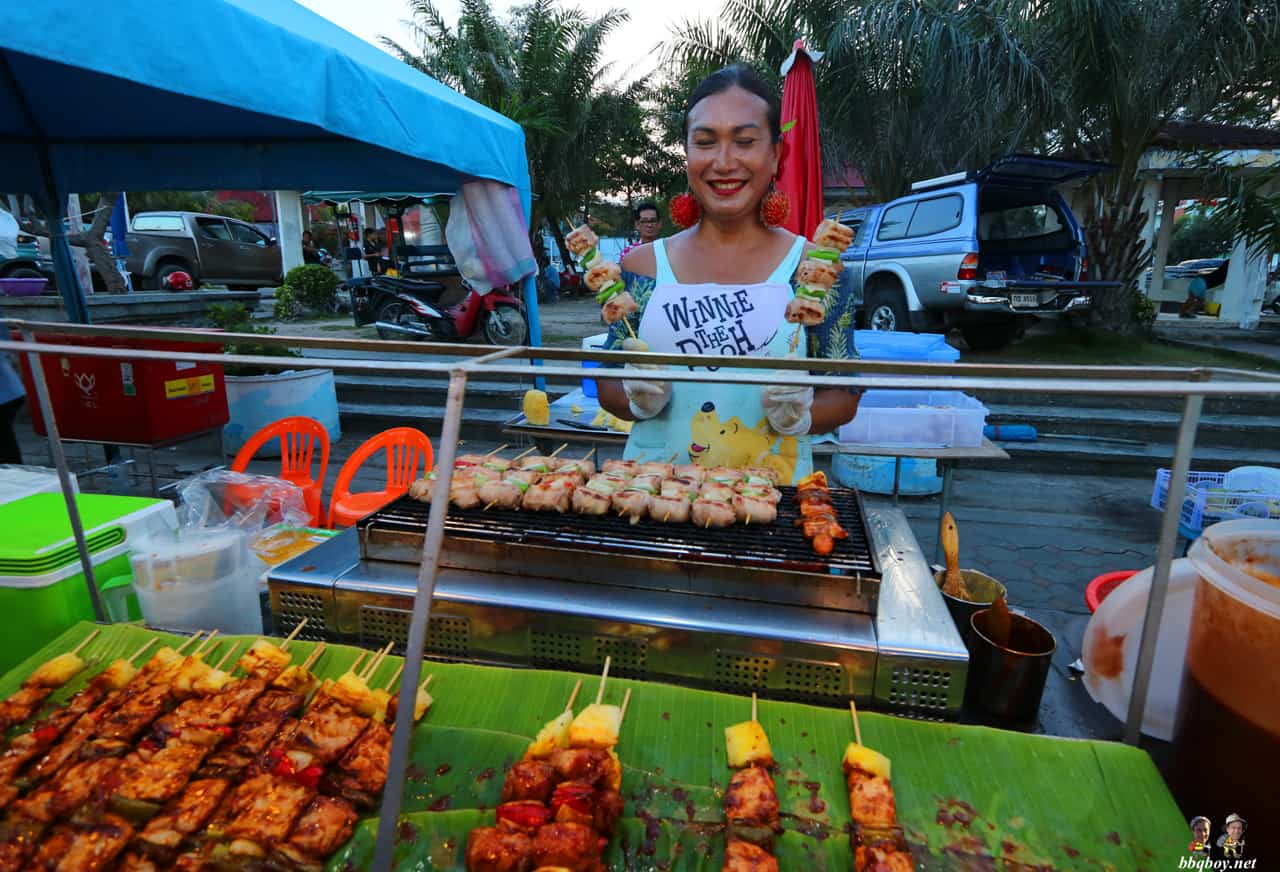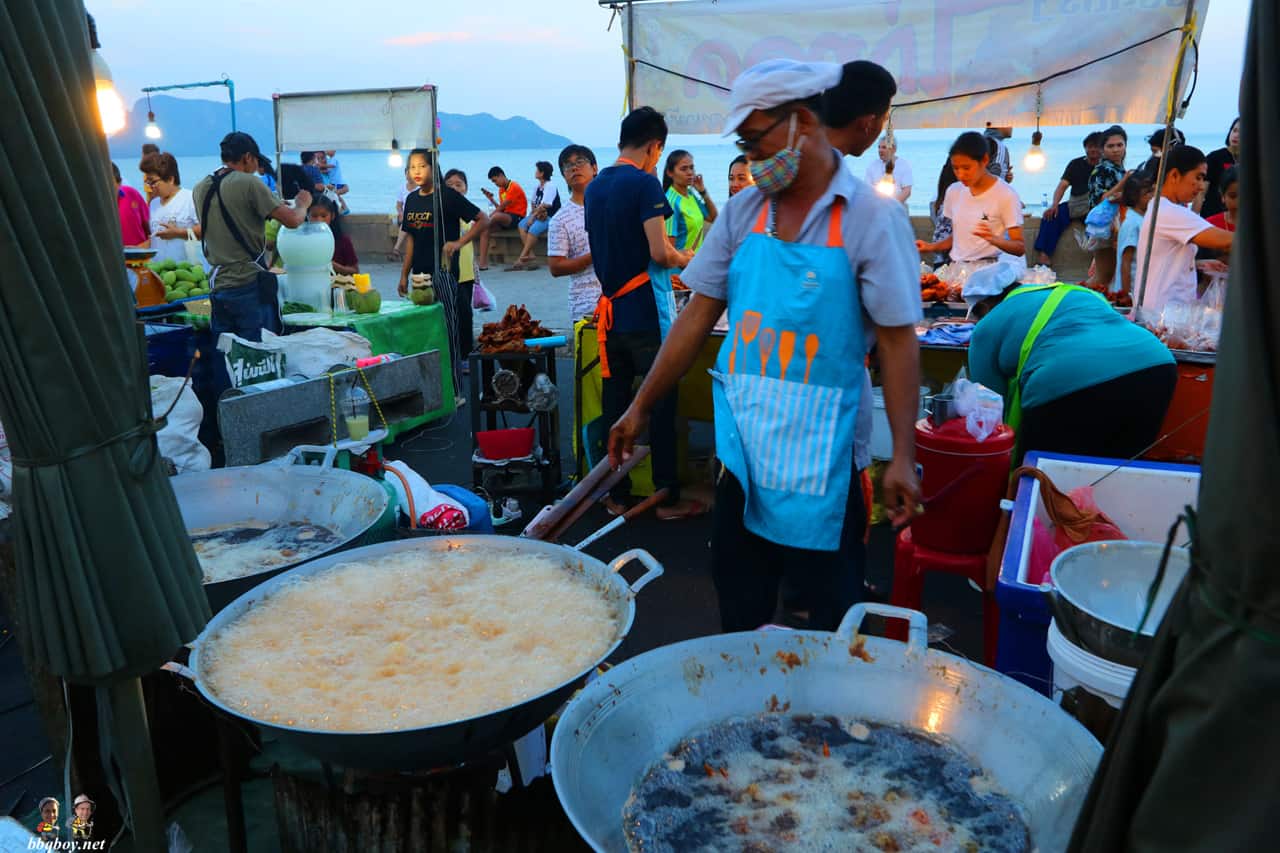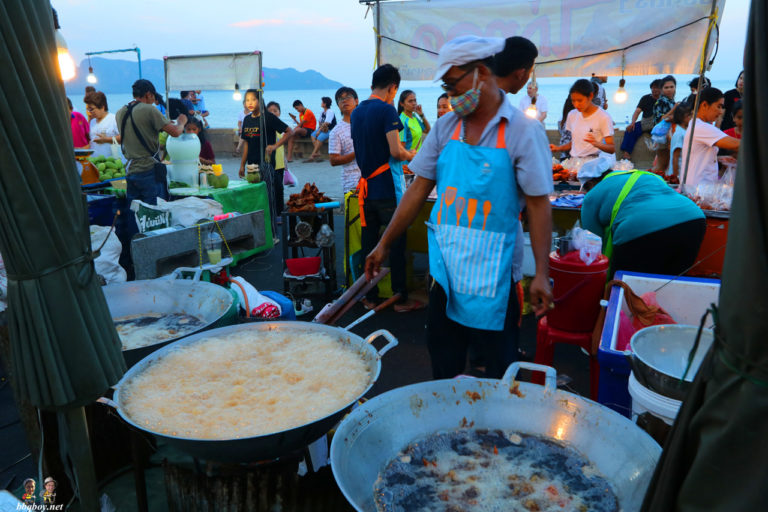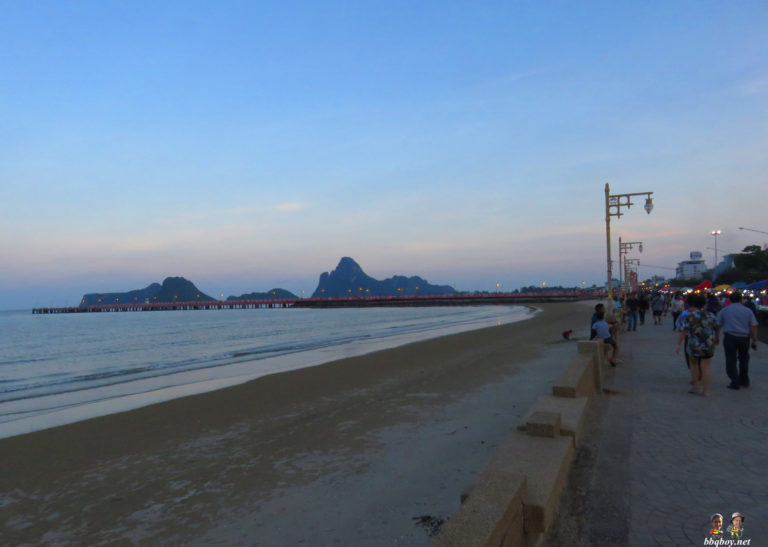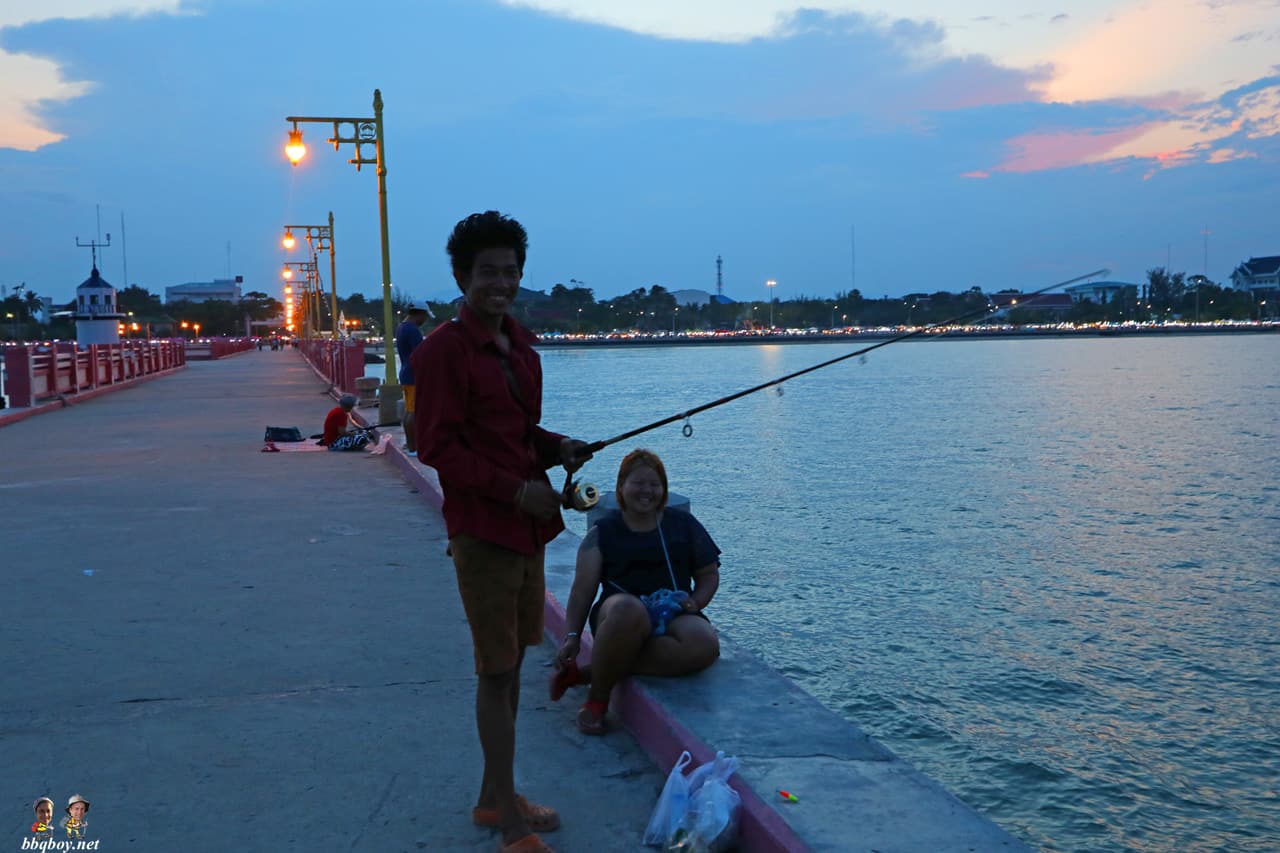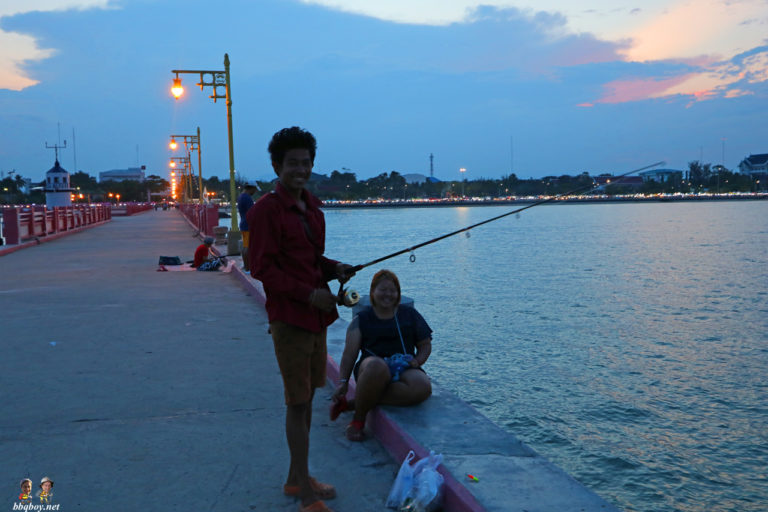 .
---
---

So why should you visit Prachuap Khiri Khan? It's a pretty, chilled out kind of place with beautiful geography, nice beaches and cute monkeys. It's also inexpensive and a good substitute to the beaches further south (which is another reason we ended up here. In PKK we paid $25 US/night for accommodation, on the southern islands you'll pay about $100 US this time of year and the place will be packed with young backpackers).
How about living here as an Expat? Lissette said she loved it and if she had to choose a place in Thailand Prachuap Khiri Khan would be it. She liked the people, she found them interesting. I think it's too quiet for me. I don't know what I would do in PKK. But I love the geography and nature, how clean the town is (very, very clean streets), and the friendliness of the people.
Prachuap Khiri Khan is also close to Sam Roi Yot National Park which is full of natural highlights including the Phraya Nakhon Cave Temple.
At the very least you should visit Prachuap Khiri Khan if looking for a spot to spend some time on your travels between Bangkok and Southern Thailand. It really is a special town.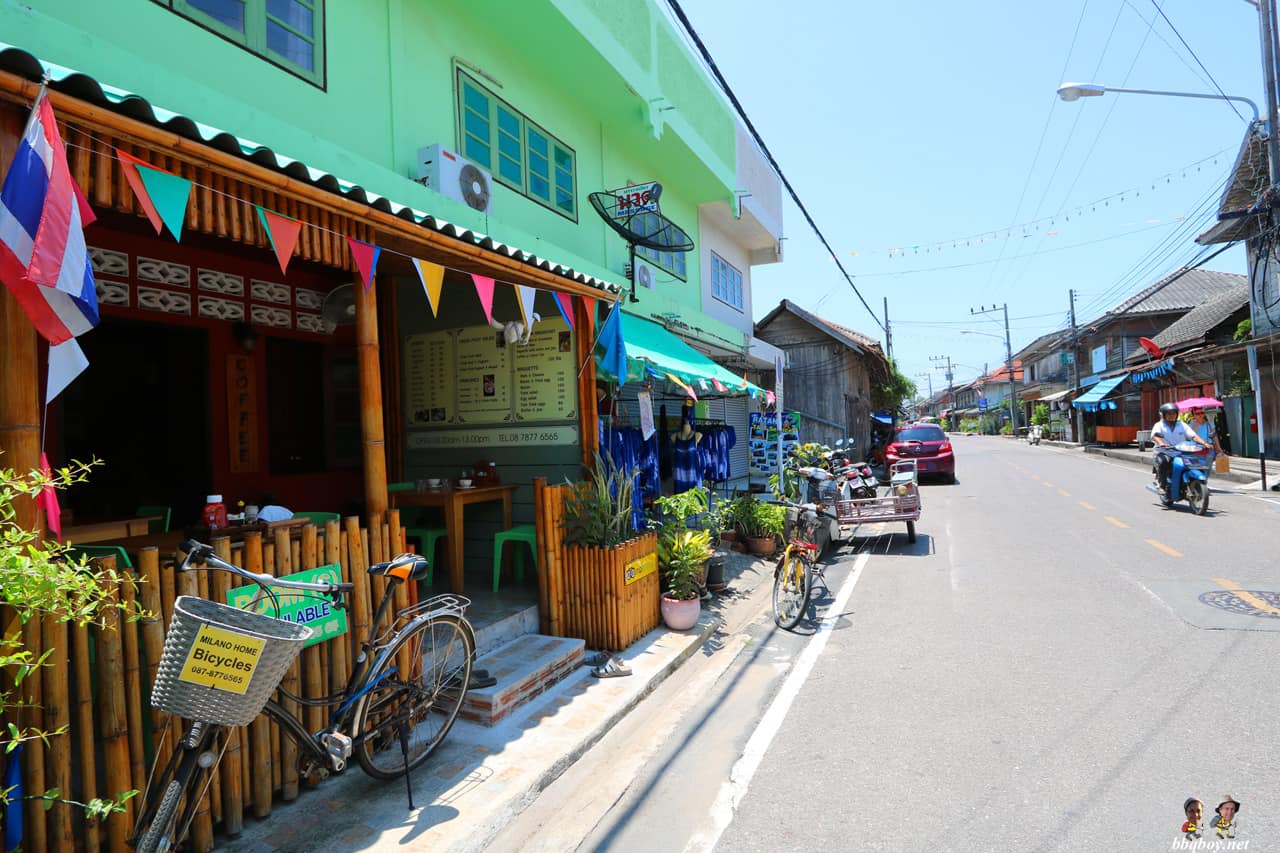 .
---
---
Practical Information:
– We stayed at the Prachuap Beach Hotel. We stayed in their recently finished 2nd building and it was fabulous and a bargain at 800 Baht/night. The room was incredibly clean and management is friendly and helpful.
– We found good quality restaurants in Prachuap Khiri Khan. We always had breakfast at the Milano Coffee and Guesthouse (great Western breakfast, super coffee, and the lady who works there is the best. They also have a guesthouse), lunch at Grandma's House (Western and Thai food, coffee and great smoothies), and dinner at Pizzeria Khiri Khan (great pizza, friendly Rustafarian Thai owner) or at one of the seafood places along the beach road.
– Getting to Prachuap Khiri Khan. There's the train as I mention above. If you want to get there even faster from Bangkok or Pattaya, you can get a private transfer. We pre-bought our tickets online using 12Go Asia. They have lots of transportation options.
– To go to Ao Manao beach and to go see the Dusky Lemurs, you need to enter the Wing 5 Airbase. Foreigners need to bring their passports and to sign in when you enter the base.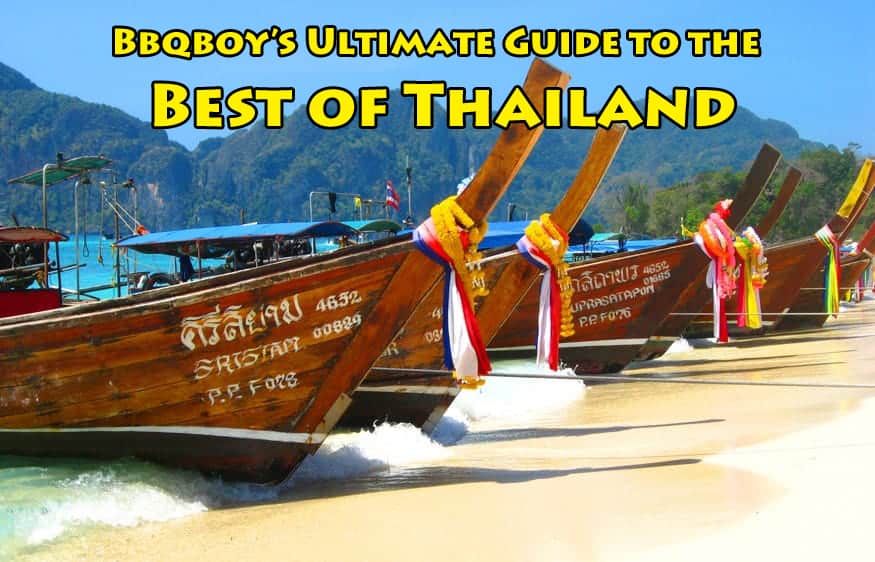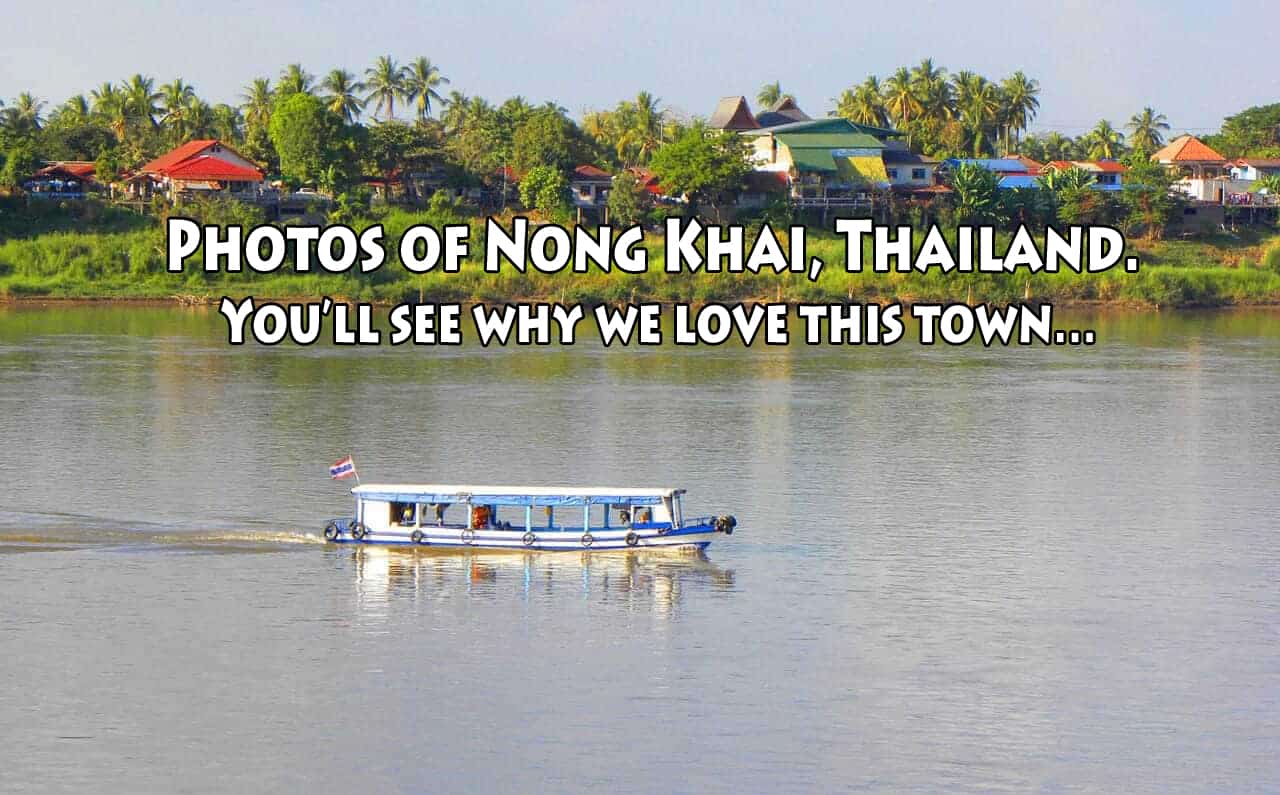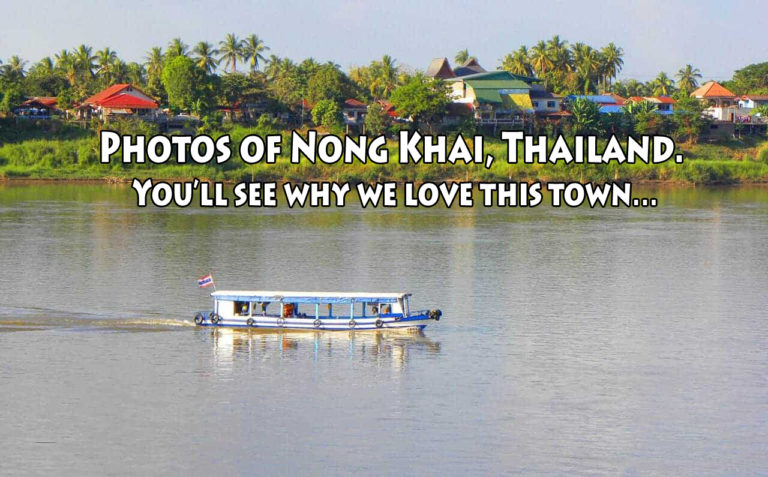 Ps. If you find our blog helpful, please consider using our links to book your flights, hotels, tours, and car rentals. Have a look at our Travel Resources page.