Guide on Bacharach (our favorite German town)
Bacharach is a small town situated on one of the most scenic stretches of the Rhine river. It is about an hour and a half from Frankfurt, or about 15 minutes away from Bingen (the nearest "big" town). This stretch of the Rhine is dotted with castles and small towns that historically made its money from the tolls extracted from vessels passing down the river. The area is also know for its white wines which are harvested from the vineyards that line the hills along the river.
Here is our guide on Bacharach (our favorite German town).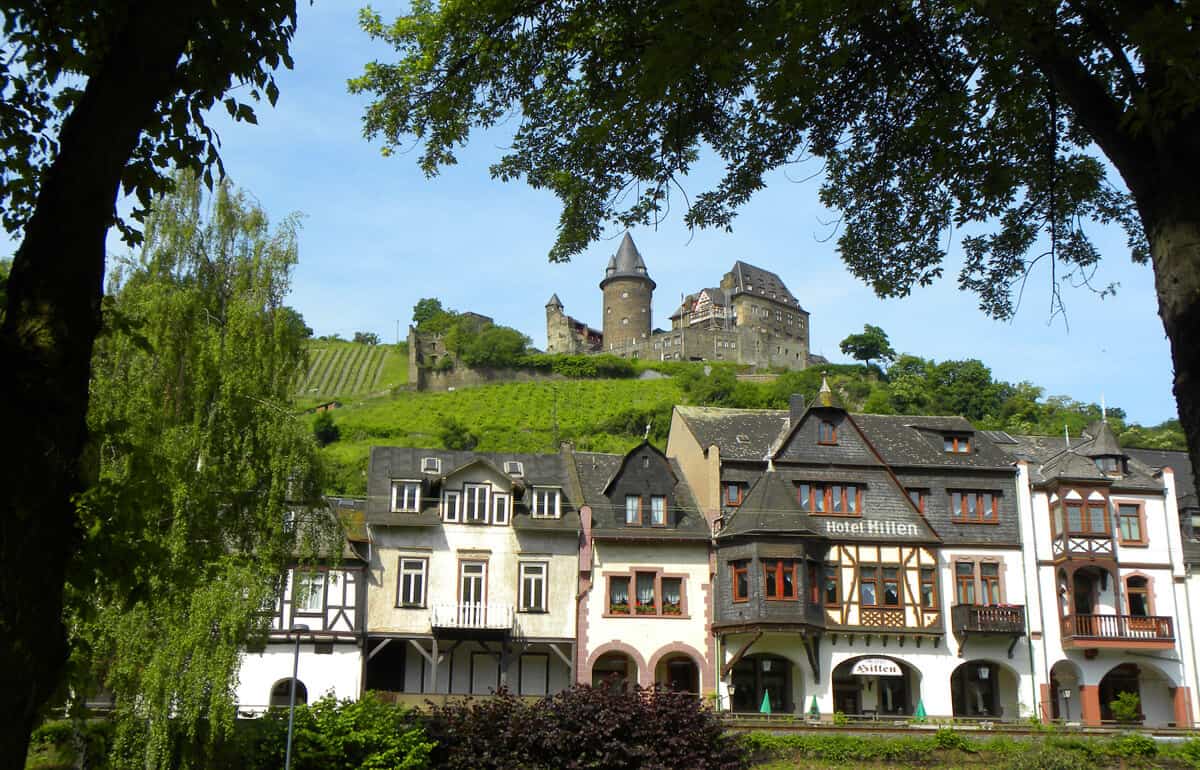 ---
---
We absolutely loved Bacharach. It is a charming small town with friendly people, historic old buildings, cobblestone streets, and a big old castle with nice views on the river. Eating and drinking here were fantastic and a highlight of our trip. It is also a great base to take a cruise down the Rhine and taking in the castles along it's banks.
Photos from around Bacharach: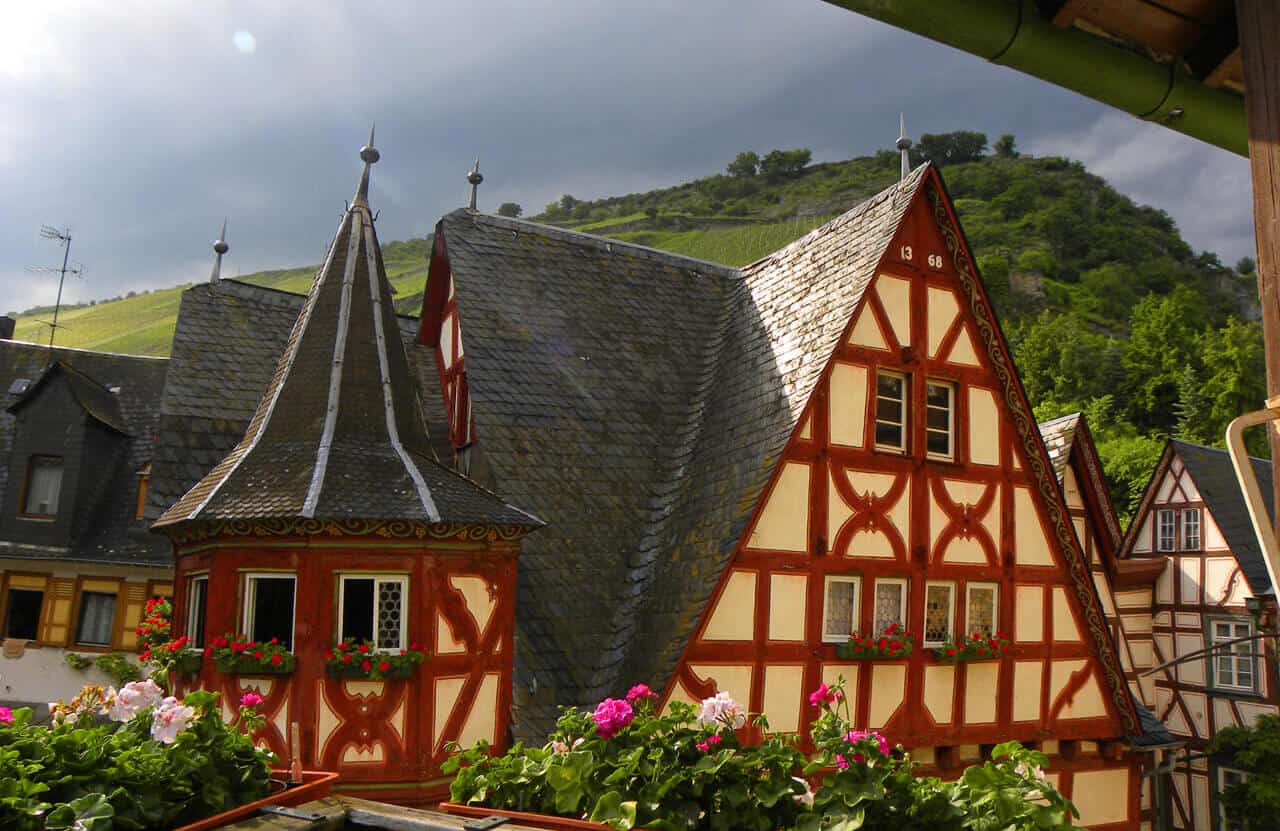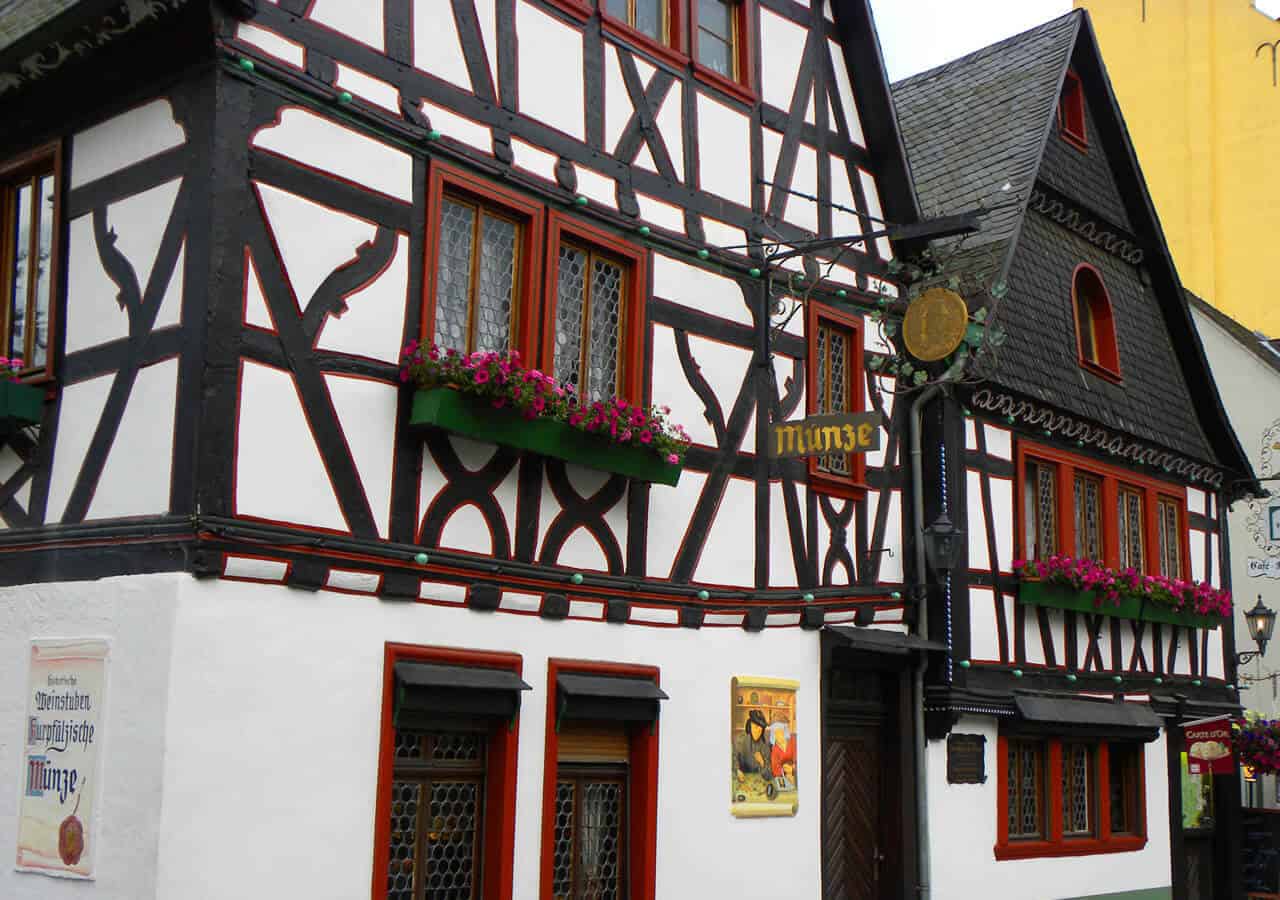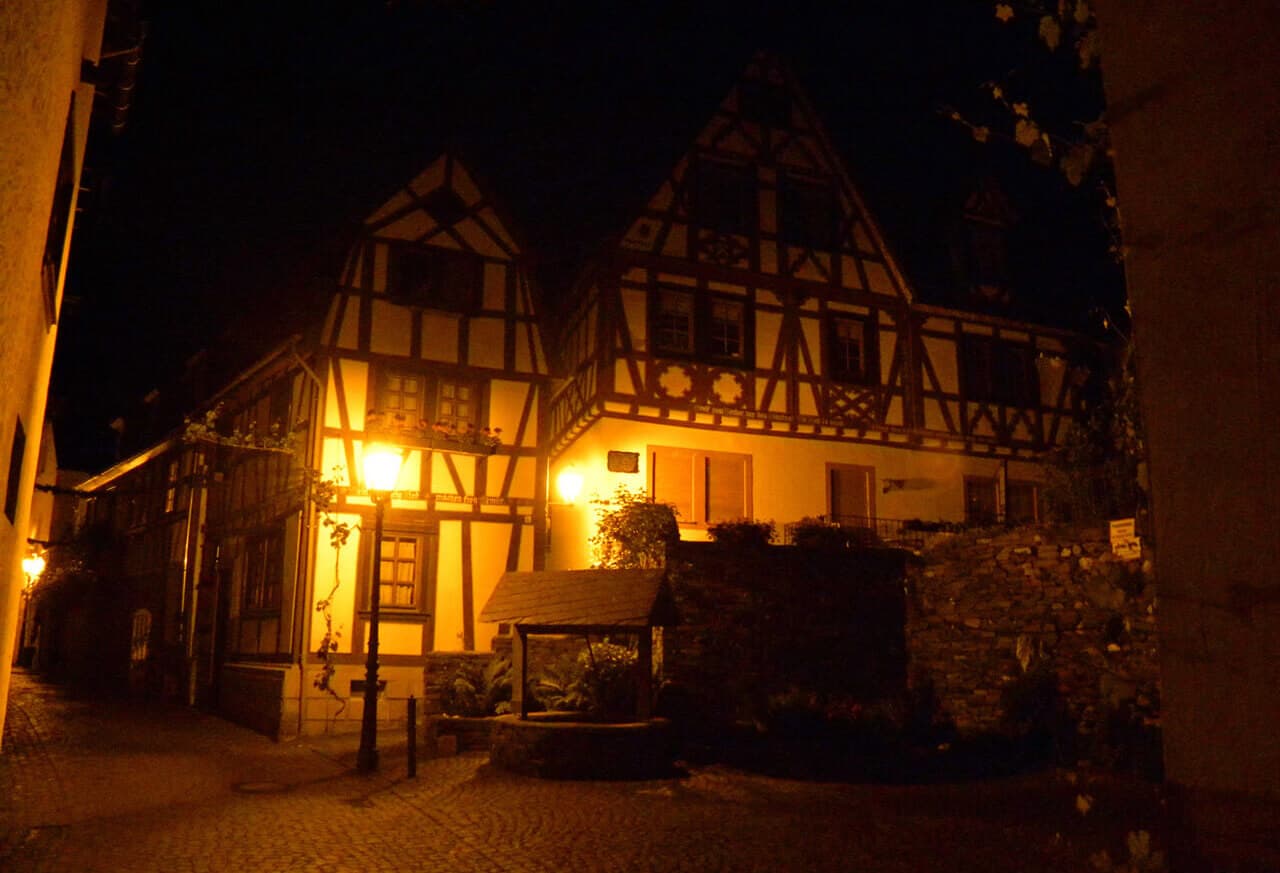 ---
---
.



Eating and drinking in Bacharach
All the vineyards along the Rhine make Bacharach a great place to do wine tasting. We found 2 places that had wine tasting facilities – Fritz Bastian's Weingut zum Gruner Baum (next to the Altes Haus), the most popular one, had a wine tasting carousel of 16 different Rieslings for about 10 Euros. The wines were very good. The 2nd option, Weingut Toni Just Hahnehhof, was even better in our opinion. Although you only get 6 wines (for I think 8 Euros) the glasses were bigger and – in our opinion – of better quality. But they are both really worth visiting.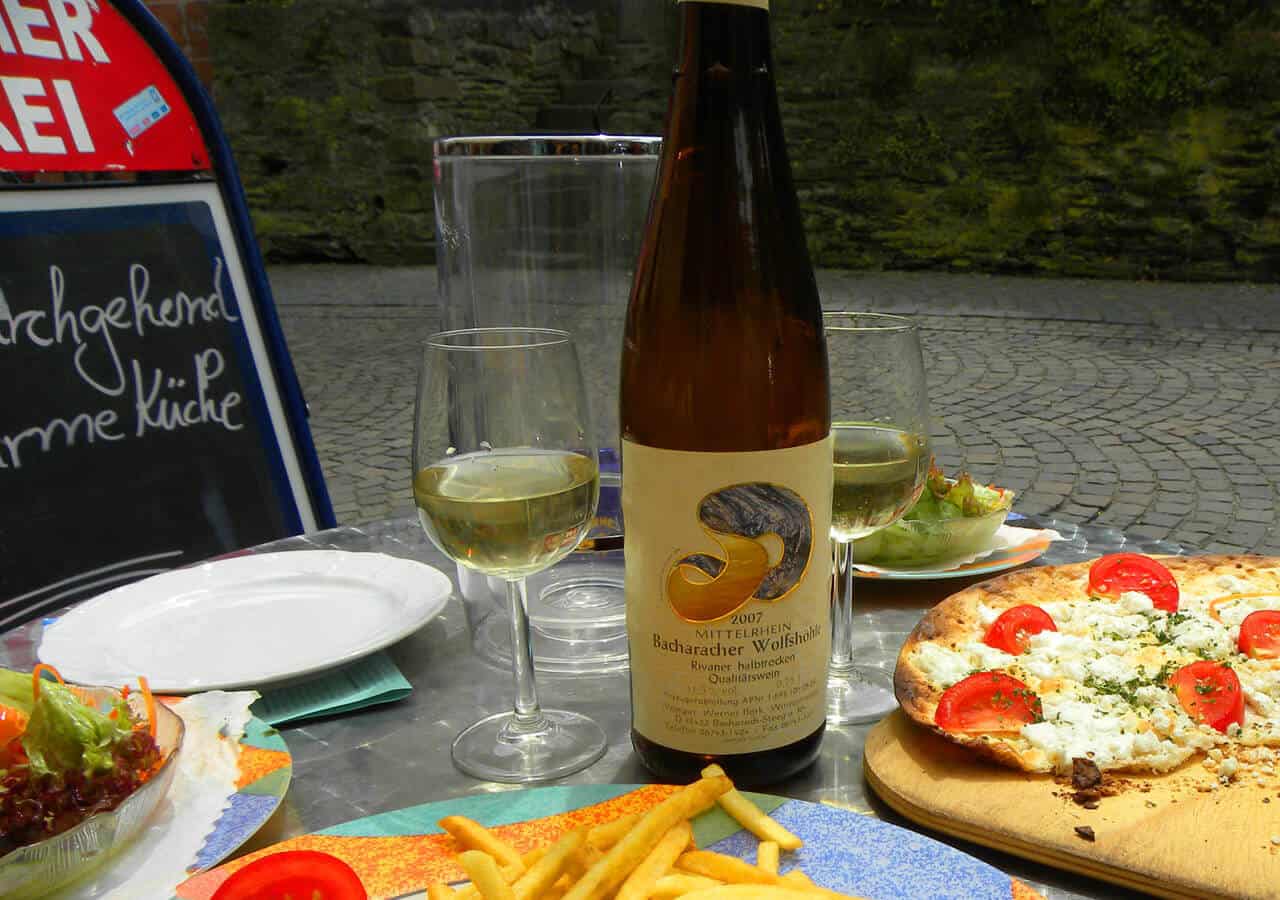 We usually had lunch at the restaurant of Hotel Burg Stahleck in the shadows of the church. They make great thin-crusted pizza – Alsatian Pizza – with feta cheese. Superb. We would have it with a bottle of one of our favorite wines (above – a 2007 Bacharacher Wolfshohle).
---
---
For super we would eat at the Altes Haus (above left), the oldest building in town (1368) and the best restaurant in Bacharach as far as we were concerned. Great food (they have a great vegetarian ravioli), the service is good, great decor, and fantastic wine (another of our favorites- 2007 Riesling-Hochgewachs Halbtrocken). The Altes Haus holds special memories for us – after bailing out on proposing to Lissette in Venice, I did here. Of course she said yes

.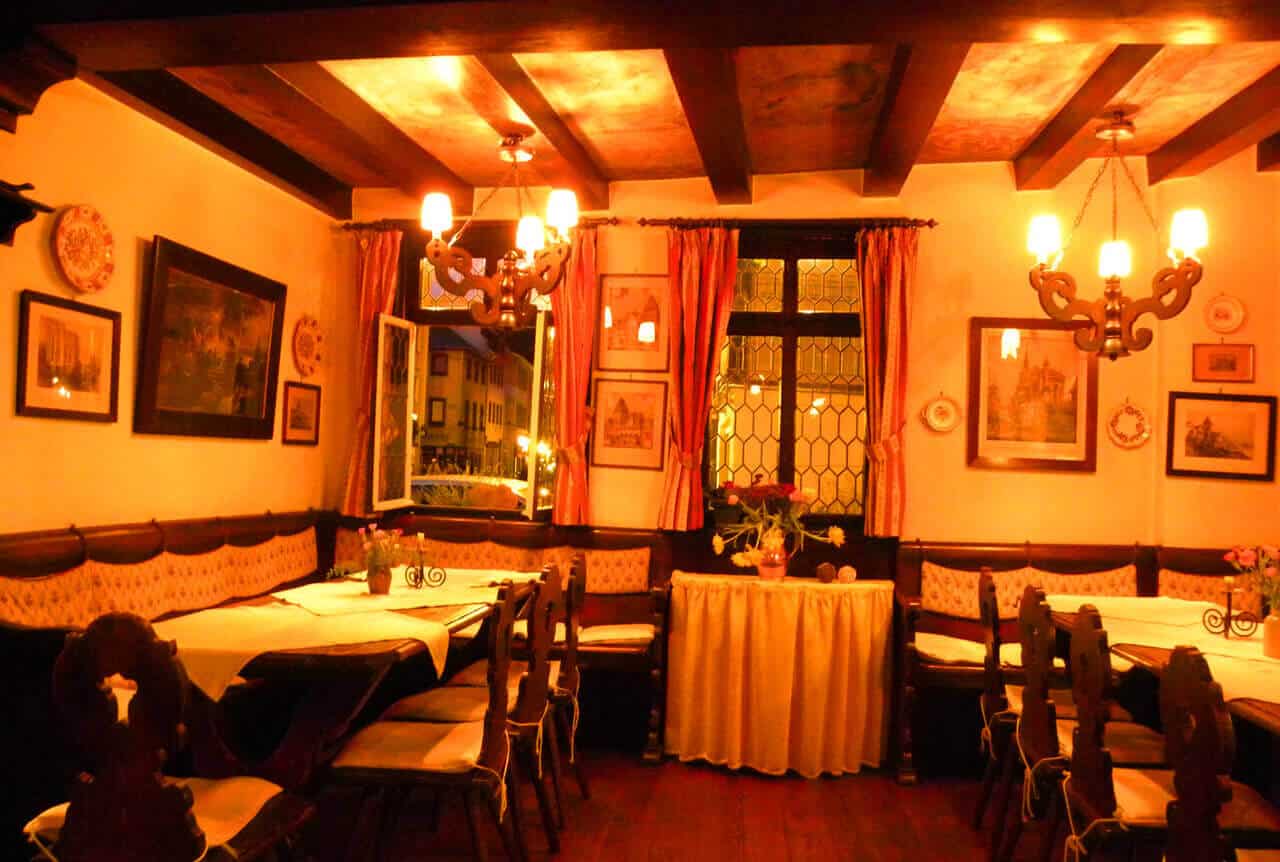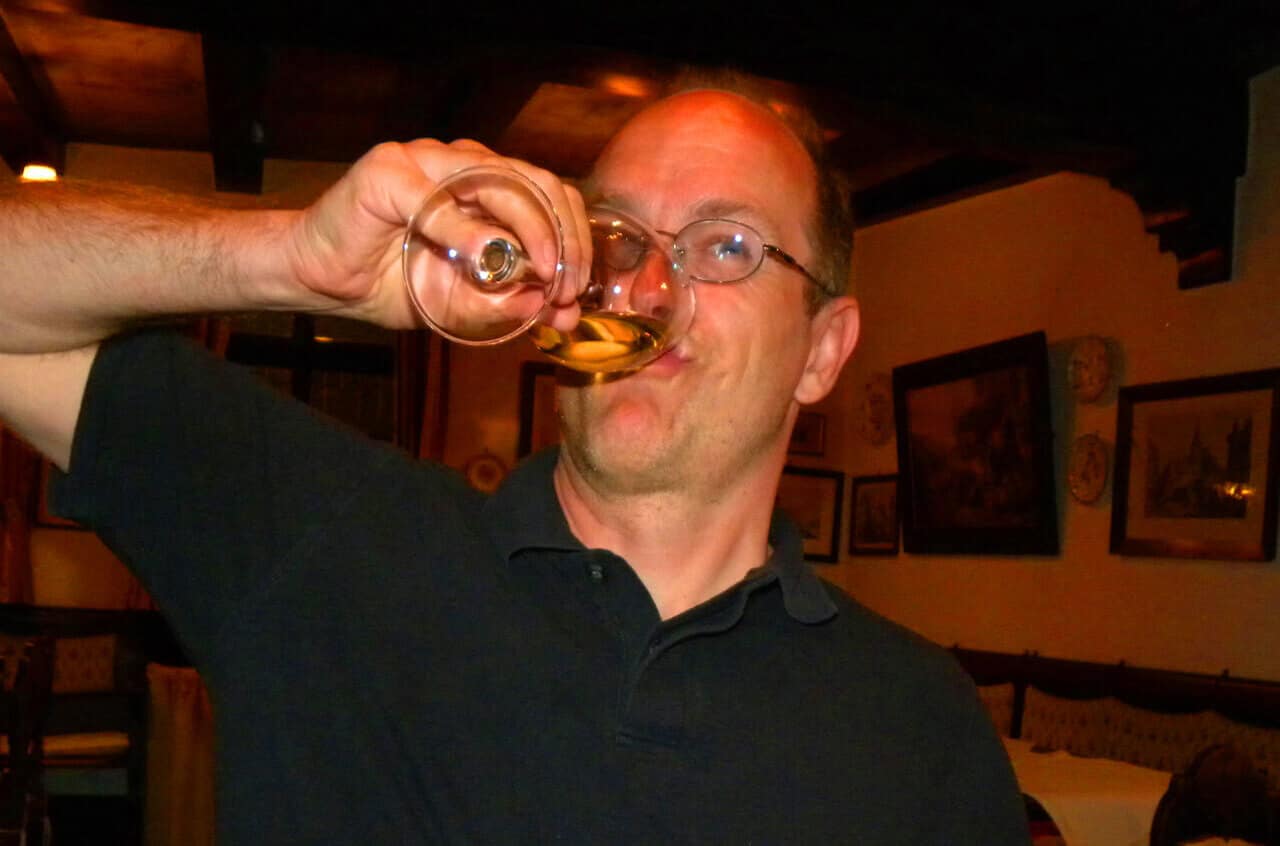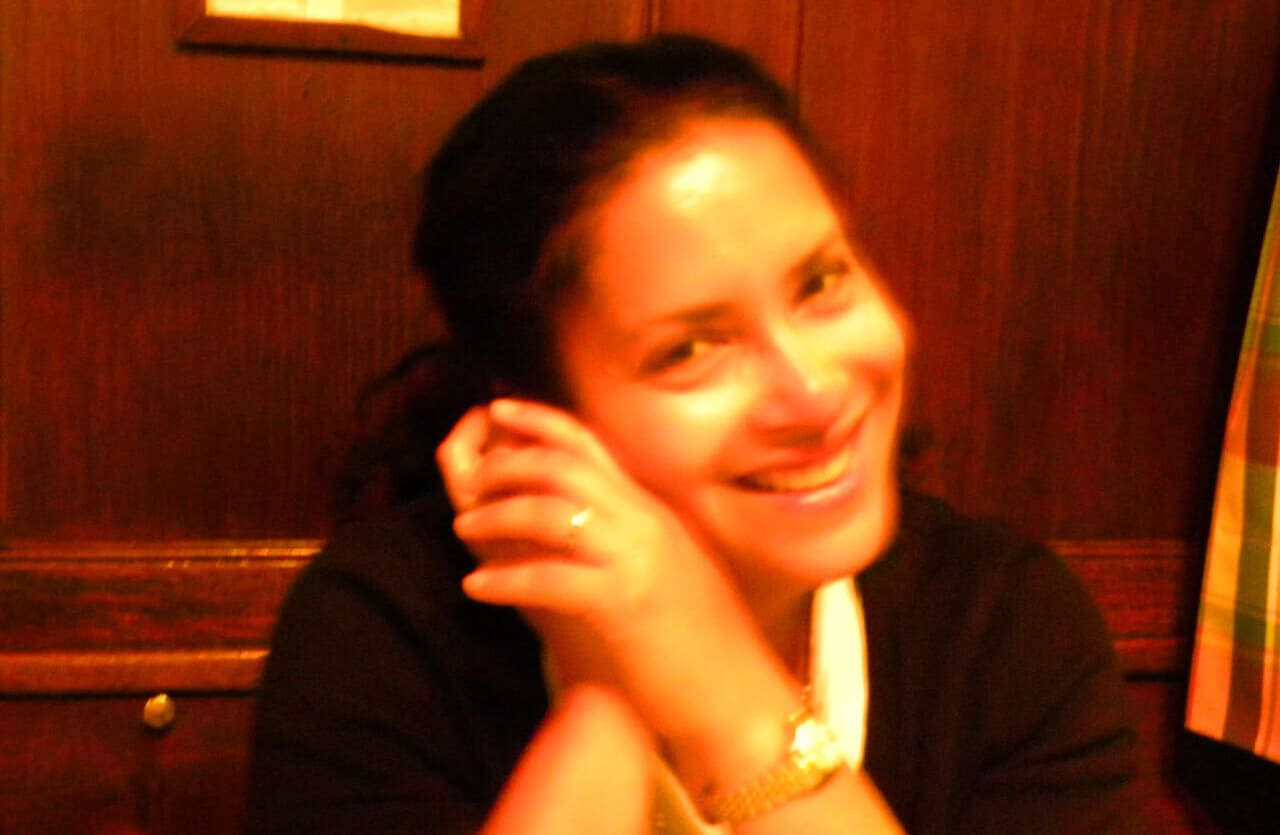 ---
---
.
,
Castles along the Rhine:
We didn't just eat and drink, we also took a cruise down the river (they serve Riesling on board as well) and saw some of the main highlights between Bacharach and St.Goar: Schonburg castle (below, partly red), Pfalz Castle (below – white castle), Gutenfels castle (in background of Pfalz), the Loreley (large cliff overlooking river – not pictured here).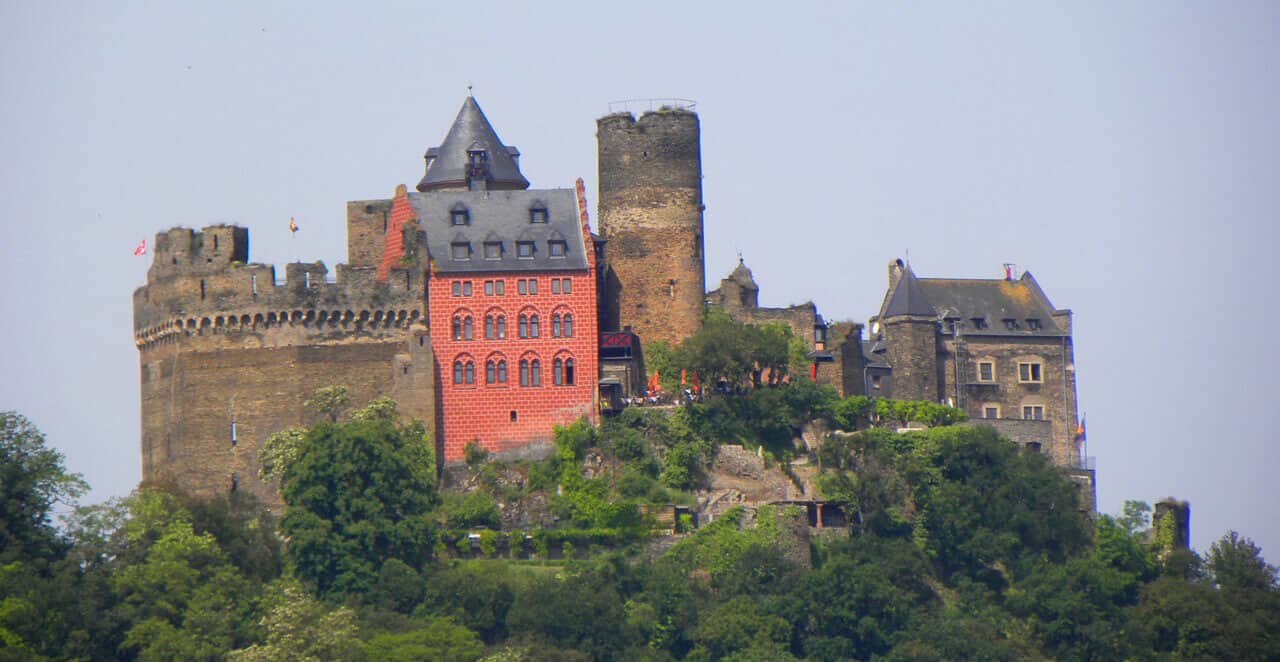 Below: Rheinfels Castle in St. Goar (about 10 km, or 45 min by boat from Bacharach)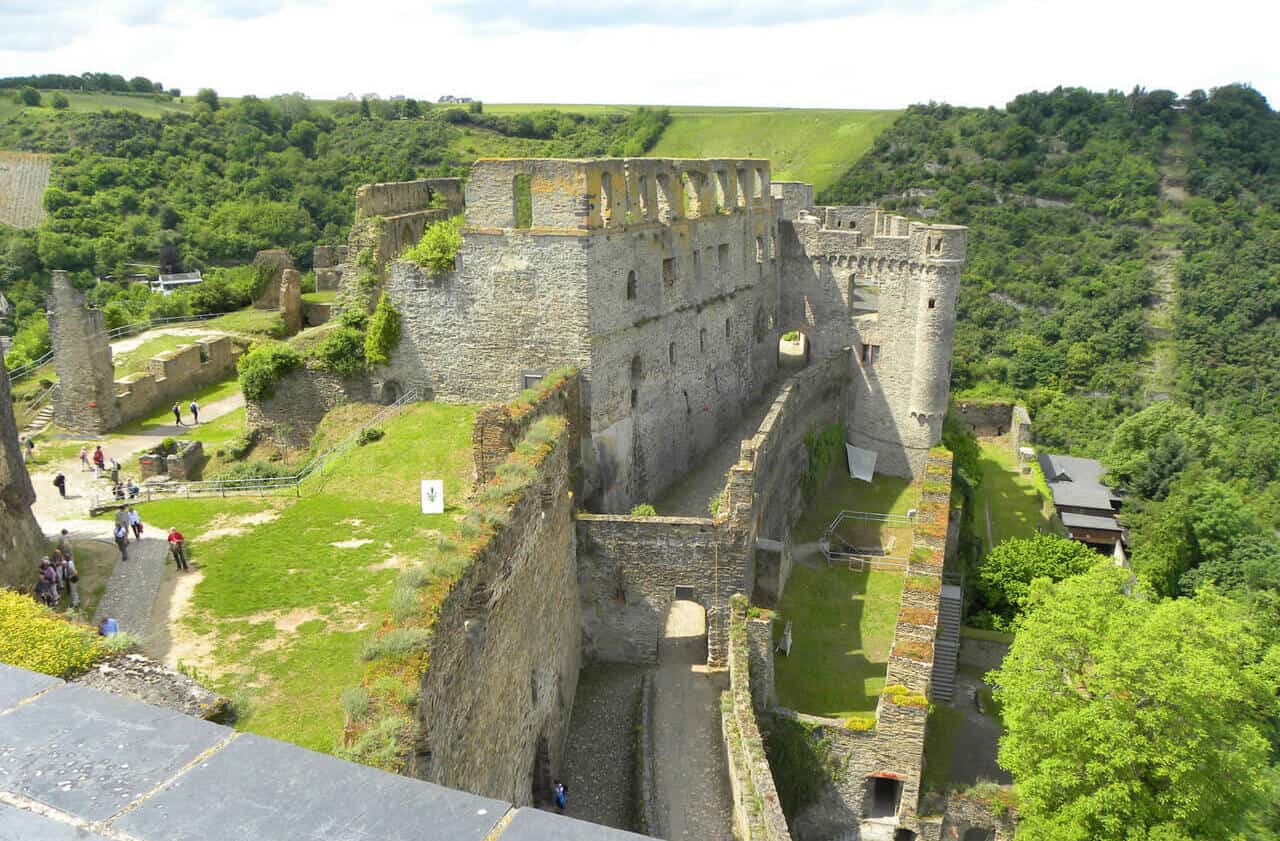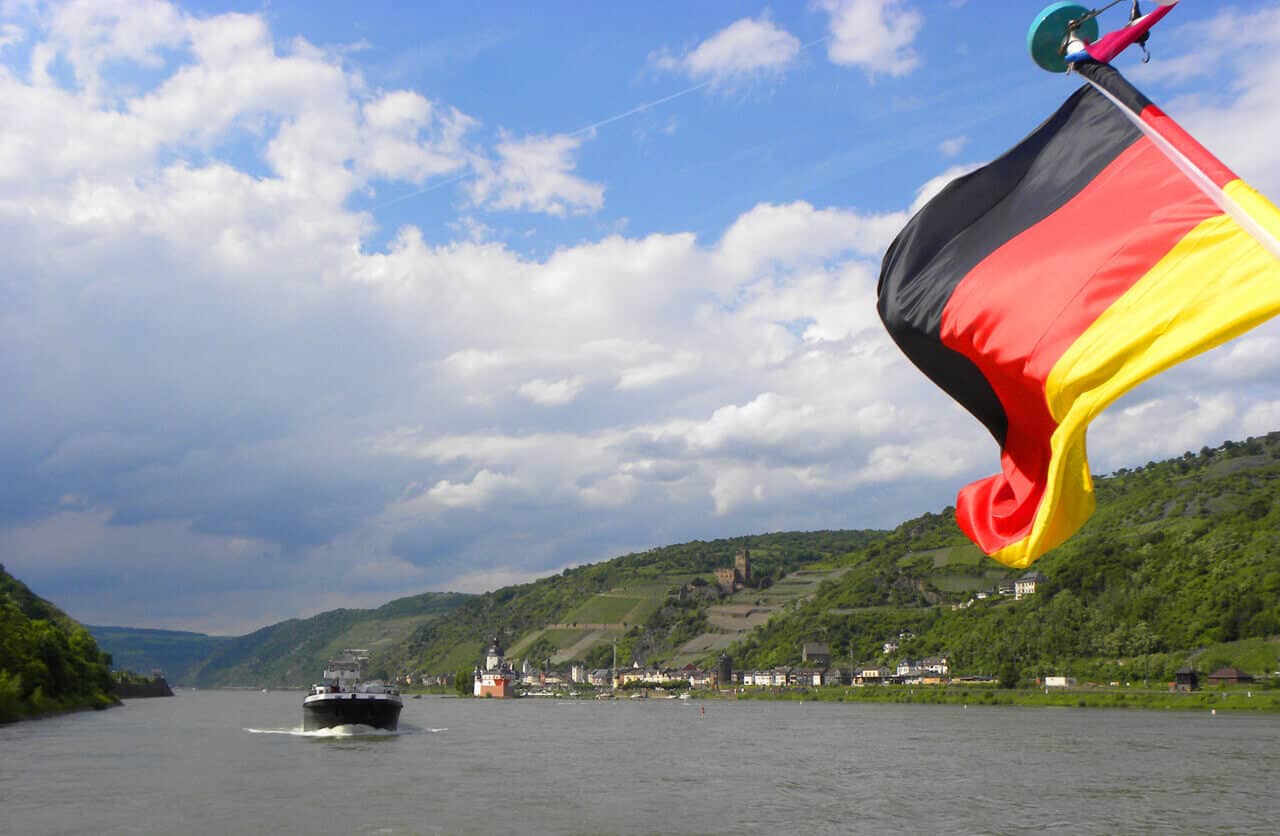 e

---
---
Accommodation
We stayed at Hotel Am Markt in Bacharach. 65 Euros for a double room, the cheapest on our trip. It's great being back in Germany after expensive Switzerland. We stayed in Room 2 which is the only one with a balcony. Comfortable, clean, no frills but cheap. 4 out of 5 considering everything. And right across from the Altes Haus for those nights when you stagger back after too much to drink.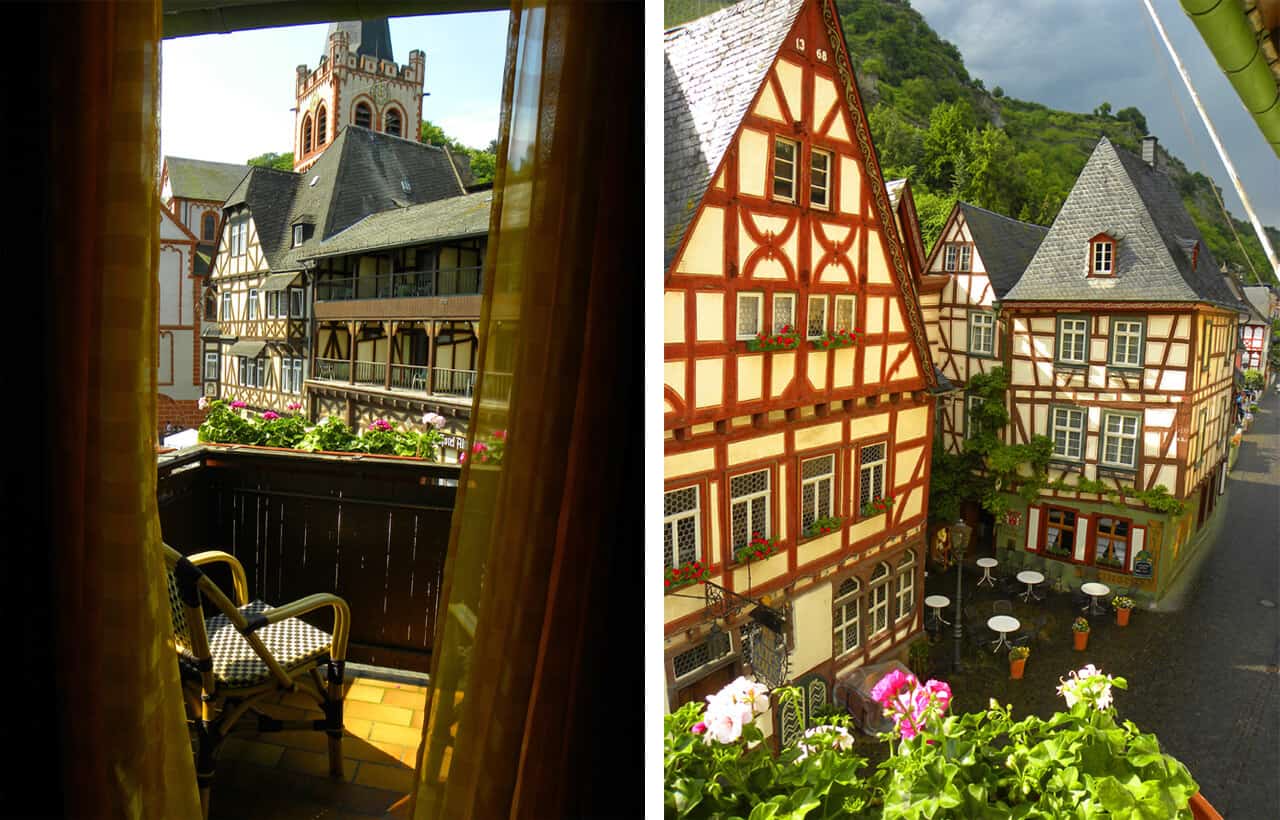 .
Bacharach might not have been as WOW as some of the other places on this trip but it ended up as one of our favorite spots along with Venice and Lauterbrunnen – all for different reasons. We will definitely come back (partly because we agreed we have to come back to celebrate our wedding anniversary).
Have you been to Bacharach?
---
---

Ps. If you find our blog helpful, please consider using our links to book your flights, hotels, tours, and car rentals. Have a look at our Travel Resources page.