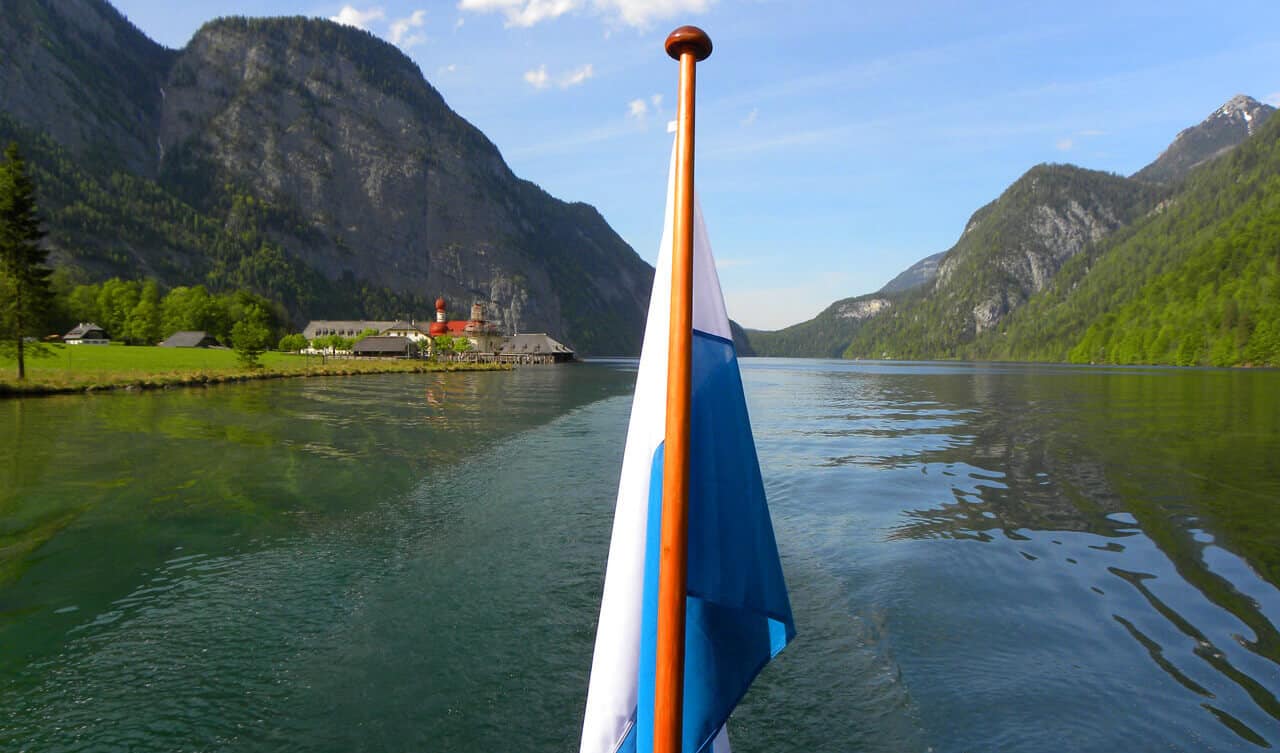 Highlights of a visit to Berchtesgaden and Lake Konigsee.
Berchtesgaden is a small town situated in the Alps, just across the border in Germany and about an hour from Salzburg. It's a beautiful little village who's main tourist highlight is the Eagle's Nest, the summer lodge built for Hitler high on top of one of the mountains. Also close to Berchtesgaden is Lake Konigsee in the nearby Berchtesgaden National Park.
The lake is 8 km long and was carved by glaciers – they advertise it as a German "fjord", surrounded by mountains and waterfalls. With the Eagle's Nest closed (note that it only opens up in mid-May because of snow) we were here for a day trip to visit the lake.
---
---

Konigsee is the access point to the lake; a small tourist town with an ensemble of souvenir stores, cafes and bars leading to the dock where there are a few hotels and guesthouses. At the dock are electric boats used to take tourists down the lake. The town is kitshy, but still cute, and surrounded on all sides by mountains.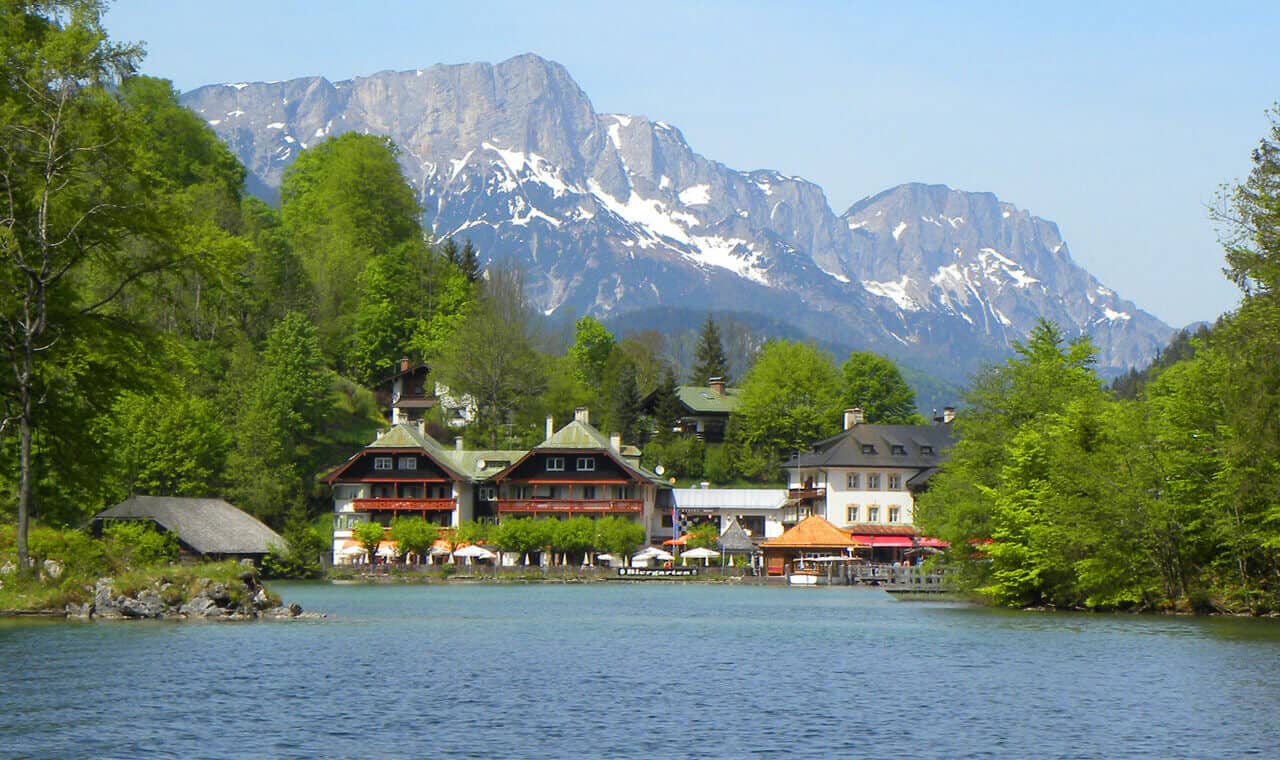 We took a boat tour, descending the lake up to St. Bartholema church which is the main stop on the lake. There you can stop for lunch, have a few beers, and take scenic walks along the shoreline. Unfortunately we didn't have much time – we got back on the boat, circled the end of the lake (where it comes to a dramatic end with more mountains and some waterfalls), then came back to Konigsee.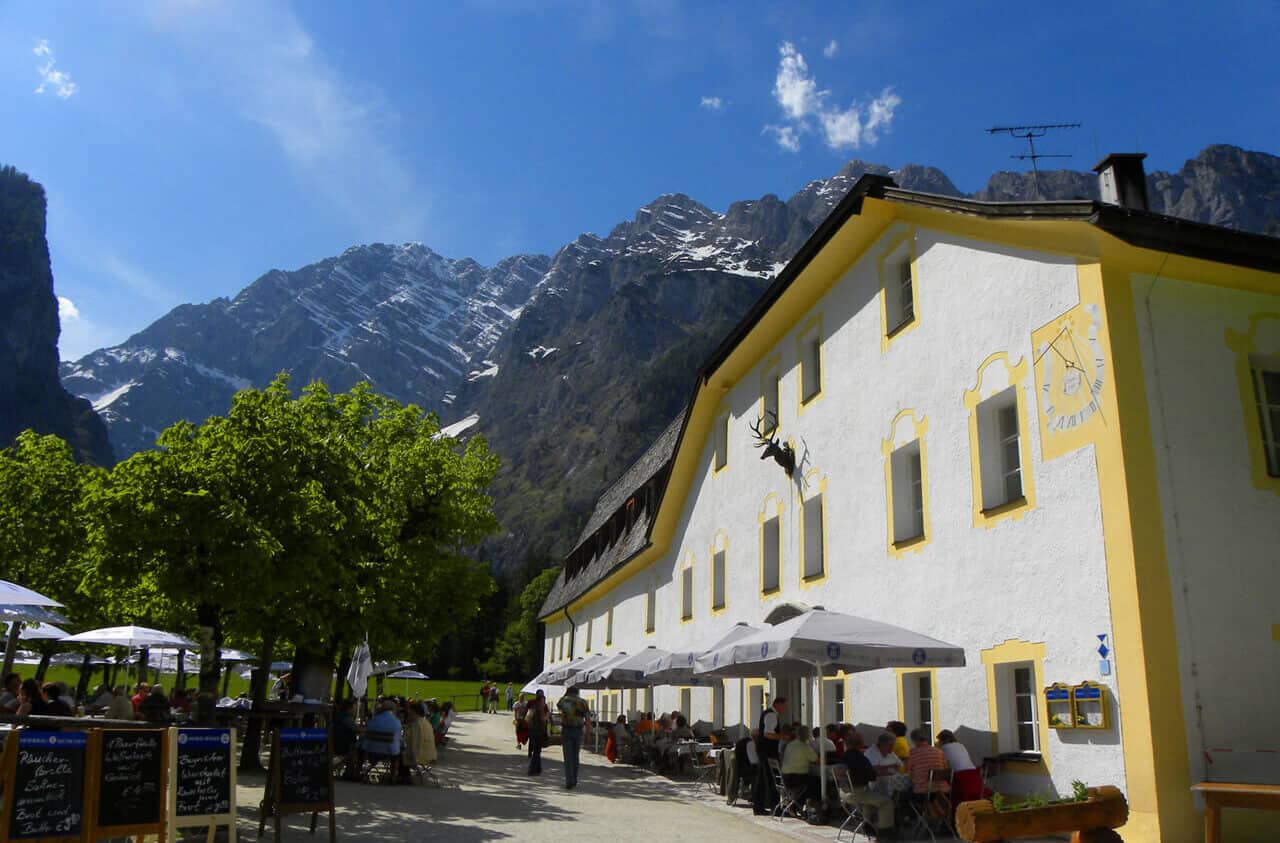 ---
---
My biggest regret was that we didn't spend more time here. Berchtesgaden warrants at least one night. There's plenty of hiking and some interesting sites in town, good for at least 2 or 3 days.
Things to see and do:
1) See the Eagle's Nest
2) Visit the Obersalzberg – a war museum with Nazi bunkers situated near the Eagle's Nest.
3) Hike in the Berchtesgaden National Park.
Accommodation: A nice hotel right in center is the Hotel Bavaria Superior
As I mentioned in a previous blog, I would have stayed here and visited Salzburg as a day trip instead of the other way around. Berchtesgaden makes it on our list of places that we definitely want to re-visit.
---
---
Practical Information
Getting here: It takes an hour by train from Salzburg to Berchtesgaden, from where you have to take a bus to Konigsee (only 5km, but buses are infrequent). It's a beautiful trip all the way, full of green fields with yellow flowers, streams, and mountains.
Organized tour: This tour (from Salzburg) covers both Berchtesgaden and Hitler's Eagle's Nest.
Have you been to Berchtesgaden?
---
---
Ps. If you find our blog helpful, please consider using our links to book your flights, hotels, tours, and car rentals. Have a look at our Travel Resources page.