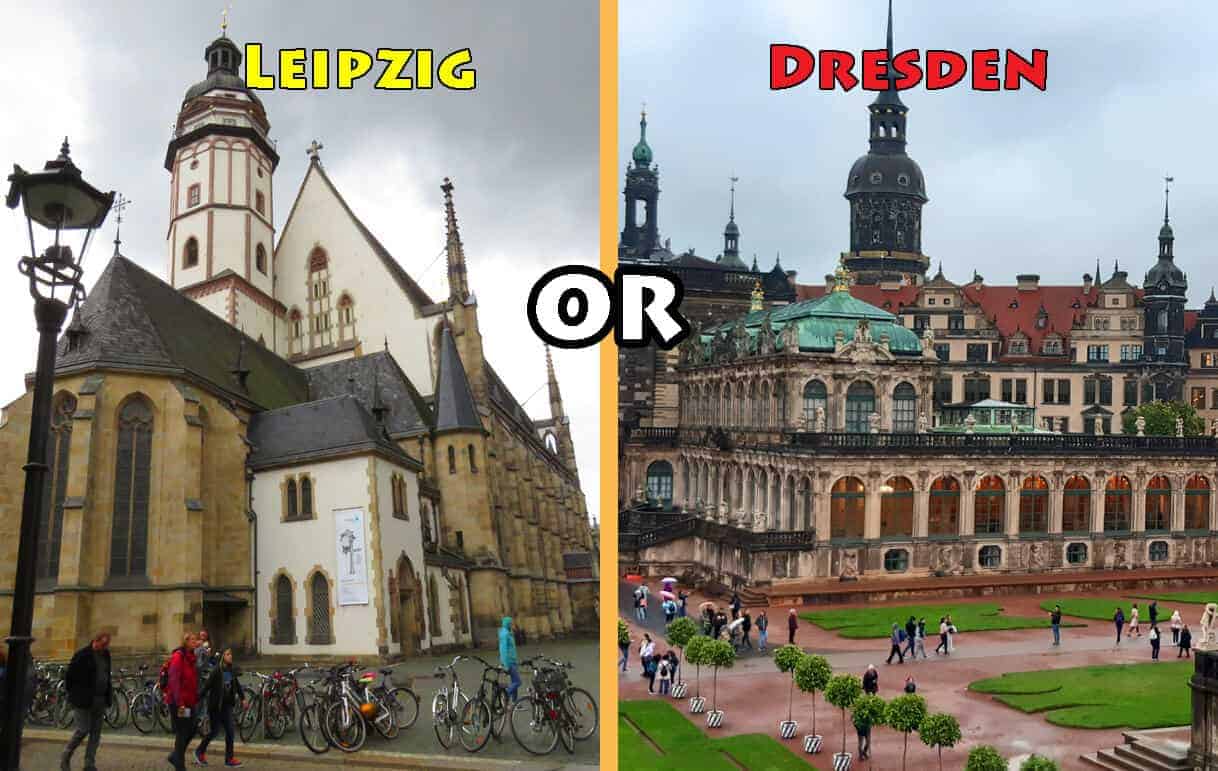 Which city to Visit: Leipzig or Dresden?
I wrote about our very short stay in Leipzig: Leipzig and the Worst Airbnb host in the World. We were barely in Leipzig for 24 hours. But it was enough to give us a pretty good feel of the city.
Dresden on the other hand is a city that I've been to twice now. I know it well.
If you have to compare the two cities or chose one over the other, you're looking at two cities that are VERY different from each other. One of the common questions I see (they're usually from people thinking of taking a 1 or 2 day trip from Berlin) is which city to visit: Leipzig or Dresden? The answer might depend on what you are looking for.
---
---
Leipzig
Leipzig is a city to live in. You see that right away. There are lots of restaurants and cafes, it's young and vibrant. It's a bit gritty compared to many German cities. But it is lively with a mix of both locals and tourists. It has a lot of shopping arcades in the center, some right next to Market Square and some of the city's famous churches (Thomaskirche and Nicolaikirche). There is no definition between old town and new town, Leipzig feels like a real city. As far as tourist sights go, they probably won't blow your socks away. They didn't blow ours away. It's not a place where you'll walk around saying "wow". On the other hand, Leipzig is known for its museums and music.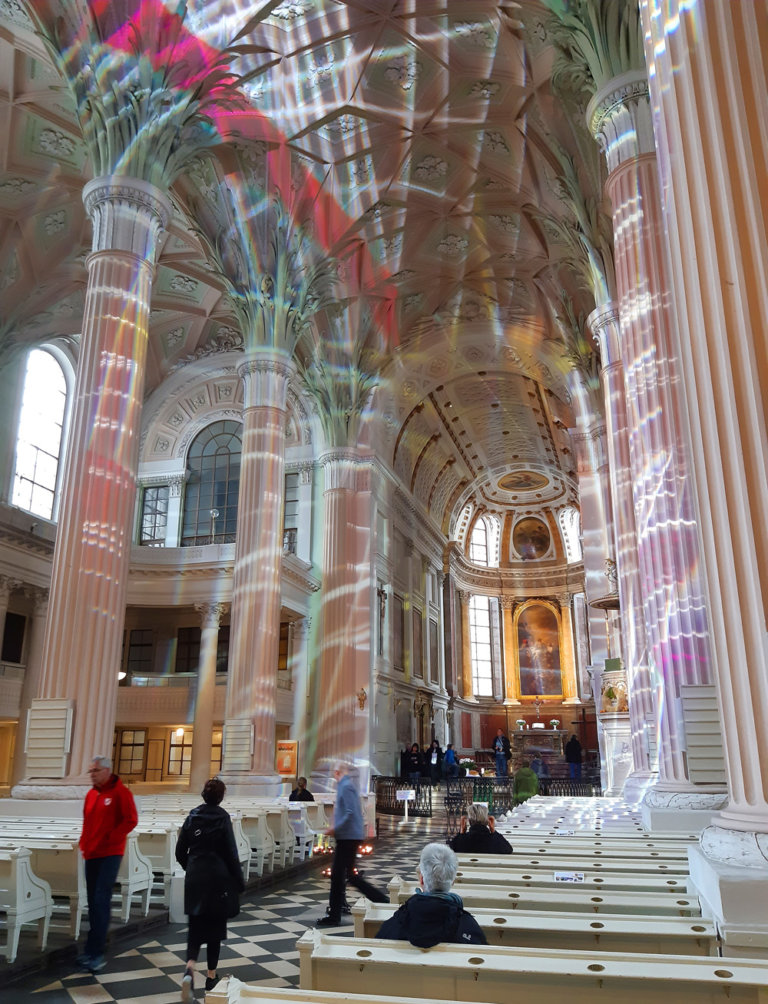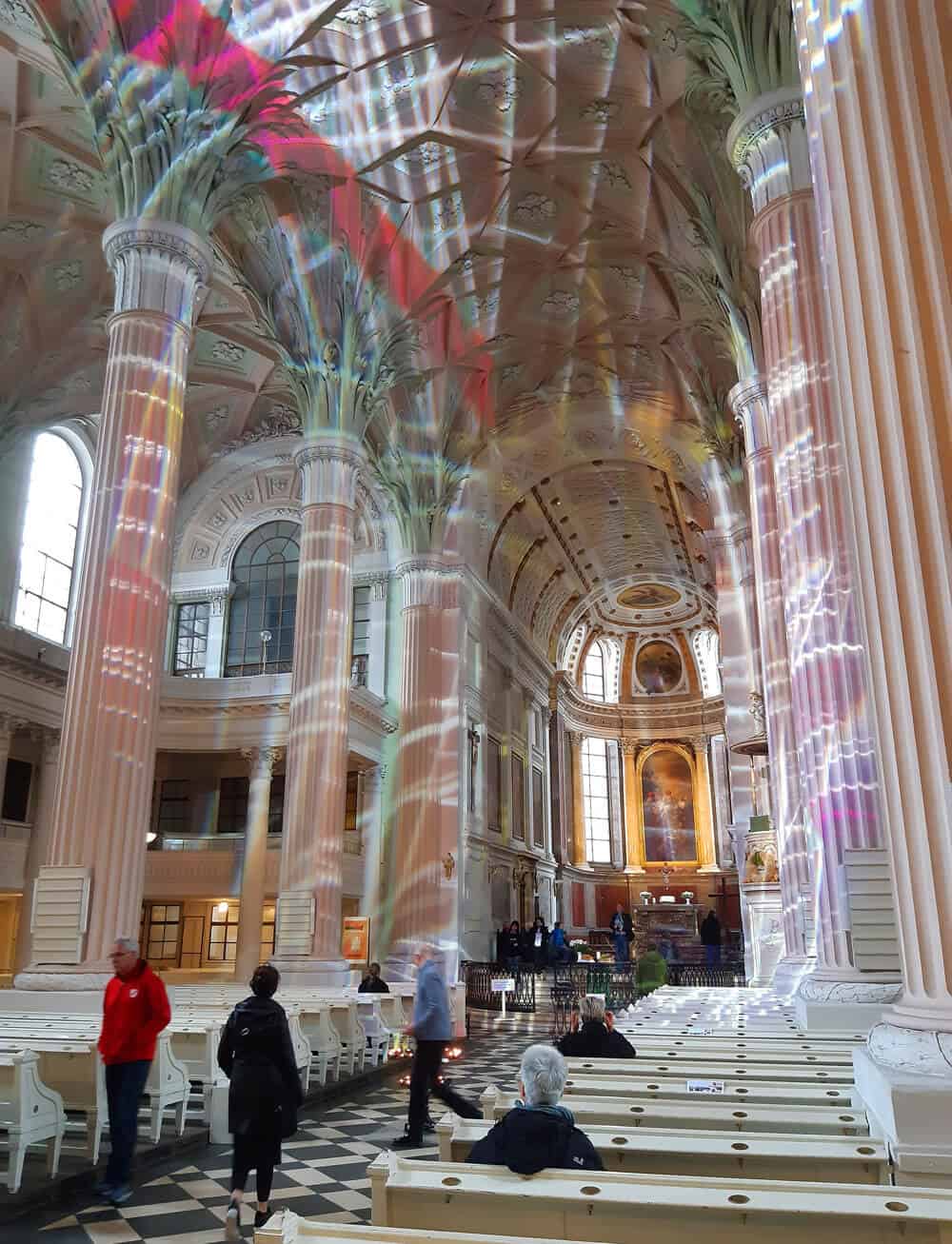 ---
---
As I say, we weren't in Leipzig for long. And our Airbnb experience (along with dreary weather) left us with a bad taste in our mouths. So maybe I'm biased in my opinion.
Our friend Patricia however has a much more favourable opinion of Leipzig: "It definitely has the vibe of a city that is making a comeback. They have excellent public transportation and the main train station is itself a destination. Their history is amazing. Napoleon was defeated there and the monument commemorating that event, The Monument to the Battle of the Nations, is one of the most impressive I've ever seen. Even if you don't like classical music – and I'm not really a fan – the city's association with composers such as Bach and Mendelssohn are fascinating. It also has associations with famous writers including Faust and Schiller. Protests there in 1989 were instrumental in the downfall of communism. It's a university town, which means young people and international students, both of which contribute to the great vibe. Lots of great shopping, restaurants, cafes and bars. Beautiful architecture, both old and new. Very affordable (for now) and has been rated the most livable city in Germany. I could easily live there. Oh, and they have fabulous Christmas markets!"
So there you go.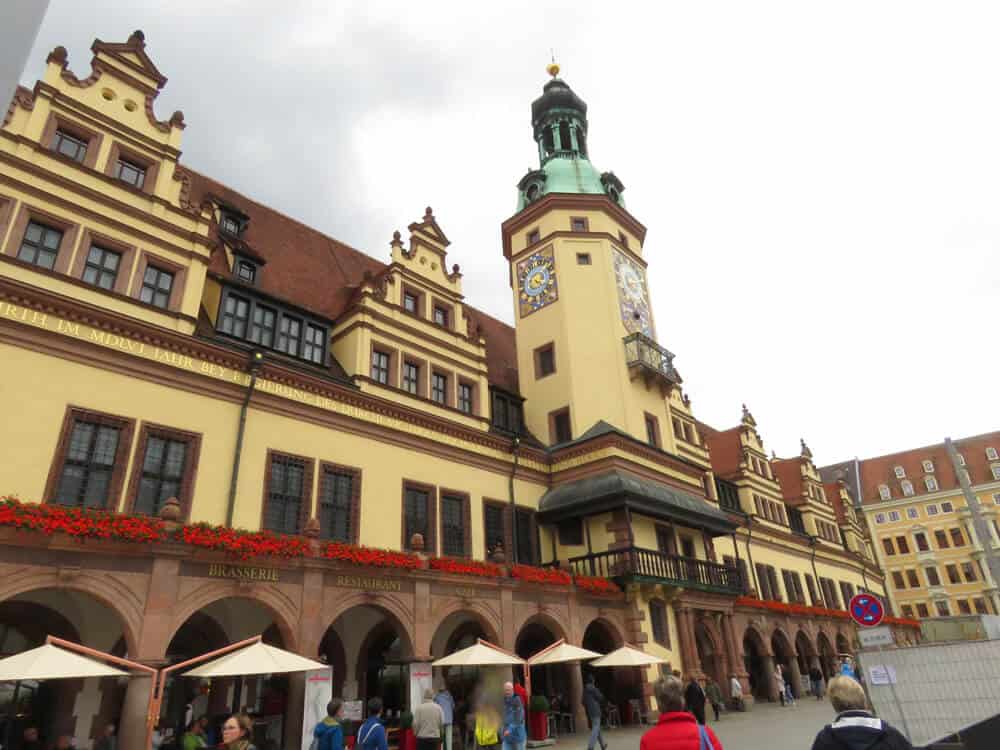 ---
---
Accommodation in Leipzig
Top end: the gorgeous Steigenberger Grandhotel Handelshof Leipzig. Good value mid-range options: Best Western Plus Royal Suites or the Adina Apartment Hotel Leipzig (which has a small kitchen).
---
---
Dresden
Dresden is almost the opposite of Leipzig. The city was totally decimated in World War II. Prior to that Dresden was called "the Florence on the Elbe" and was considered one of Europe's most beautiful cities.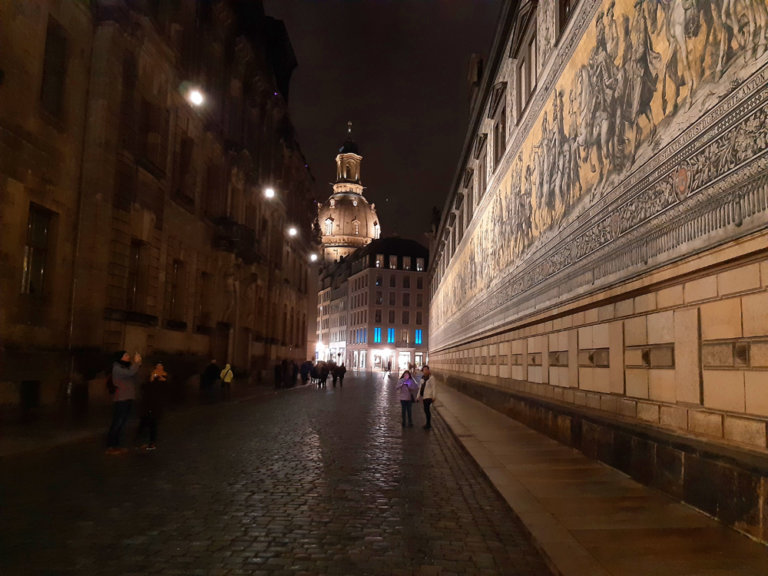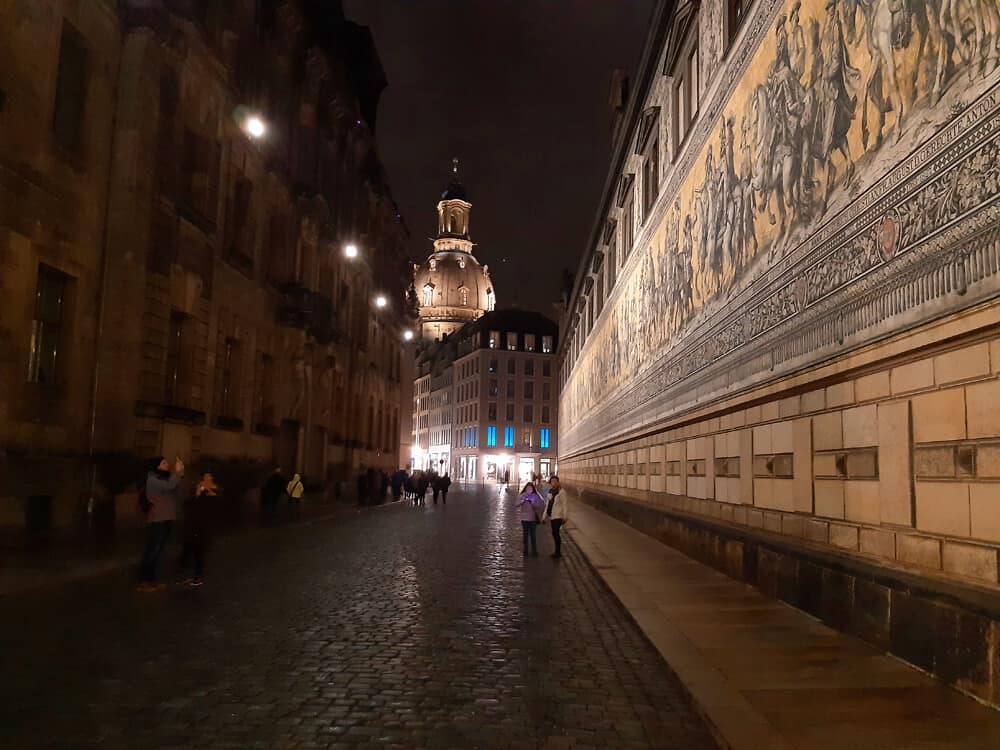 It has been largely restored and today it has a magnificent and spacious Old Town on the banks of the Elbe river. Its highlights are numerous and incredibly impressive. I wrote about them in my post 10 things to Do and See in Dresden. Dresden IS a place where you'll walk around saying "Wow".
However, unlike Leipzig, Dresden feels like an artificial city. The old town is like a living museum. It's not a place where people live. Restaurants and cafés are there for tourists. Outside the old town you'll find stores and Eastern European style apartment blocks. That's where people live.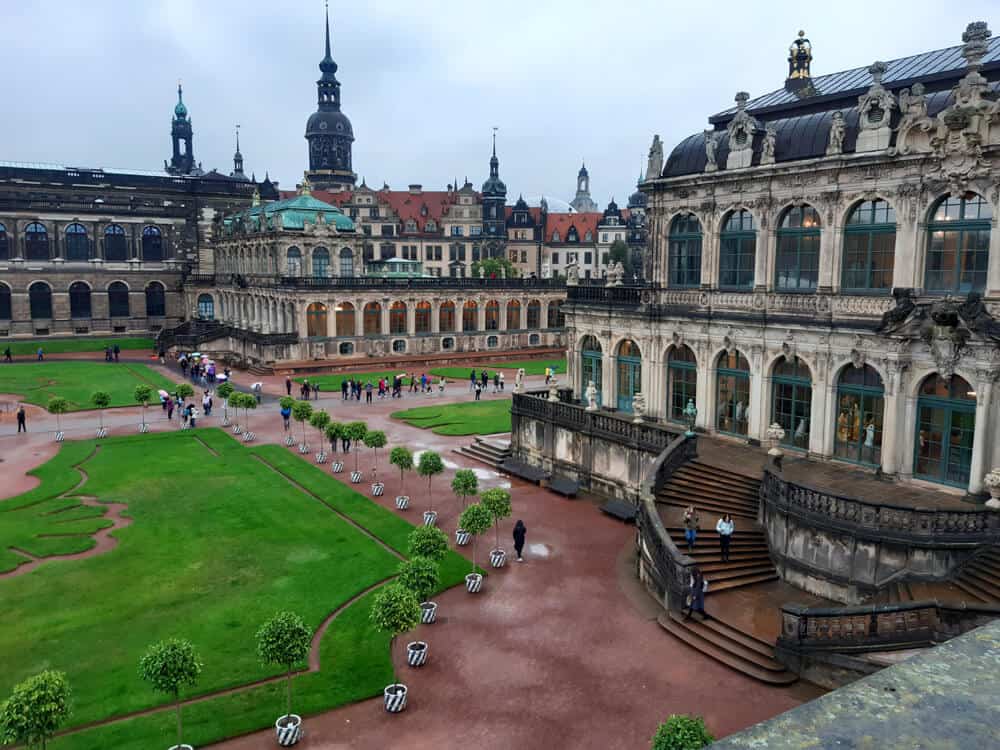 ---
---

Accommodation in Dresden
We stayed at the Aparthotels Münzgasse An der Frauenkirche on our 2nd trip and we recommend it highly. Try to stay there if you can. On our first stay we were at Maritim Hotel Dresden: also nice with competitive pricing.
---
---
My thoughts on which to visit
If you're looking to see "sights" then Dresden is the place to go. It's very impressive. It's not a big place though and after 2 visits (totalling 7 days) I've walked the same streets over and over. I don't need to see Dresden again.
But if you're looking for a lively German city then Leipzig would be the better choice. Although we were only there 24 hours, I saw lots of local and international restaurants as well as some great cafés. It had a cool, happening vibe. It's a city I would come back to just to explore properly the 2nd time around.
Have you been to Leipzig and/or Dresden? Would love to hear your thoughts.
PS. Looking to book flights, hotels, tours, or rent a car? Have a look at our Travel Resources page.