What is Slow Travel? And why it's how we travel

We often get comments from people who don't understand how we travel.
"You were a month in Brno?! Why would you do that?"
Slow travel means exactly that: travelling slow. For us it usually means staying 1 to 3 months in one location and using it as a base to explore a city or region. We both love seeing different parts of the world – but seeing the sights comes 2nd to the experiences we have when travelling slow.
Slow travel means (hopefully) connecting to people in the places we visit. When you're somewhere a month you'll see the same people: at the grocery store, at the local café, at the gym. Your neighbors. It gives you a chance to talk. And people are often curious about strangers in their midst. It's incredible how good personal experiences with locals help shape your opinion about a place.
Slow travel means new, often challenging experiences. I get a lot of satisfaction being able to go somewhere and learning how to "get things done": navigating the public transport system, buying groceries at a farmer's market, learning a few words in the local language. It can be stressful and awkward at times. But when you've figured it out and feel that you're actually 'living' somewhere – and not just a stranger in a strange land – it fills you with a sense of accomplishment and comfort.
Slow travel means getting to see places off the beaten path, something most visitors to a place don't have the luxury to do. Tourists all visit the same things. It's understandable: you're somewhere for 3 days so you want to see all the things that a city is known for. Nobody is going to go to Prague without seeing the Charles Bridge. But when you slow travel it means you have the time to see other things besides the Charles Bridge. Maybe, for example, we'll discover a lesser known part of the city where there are fewer tourists or have quirky experiences that most people don't have the time for (like doing Muay Thai in Thailand, dressing like a Geisha in Japan, or shooting automatic rifles in the Czech Republic).
---
---
Slow travel lets you be spontaneous. Or lazy. We'll do things when we feel like it because we have the time. If there's a torrential rainstorm I'll cancel the hike that I had planned. Maybe I'll do it next week. Or maybe we're just tired (nobody wants to admit it but travelling is exhausting) and want to relax in the apartment. If you're on vacation there's no holiday from your vacation: you get somewhere, you drop your bag in the room and you're out sightseeing. You've probably got a long list of things that you have to see within a few days. Slow travel lets you see things at your pace.
Slow travel is less expensive. Our lifestyle is actually cheaper now than when were in living in Montreal. We do this by renting apartments by the month (usually on Airbnb) and visiting destinations that are not too expensive (although there have been a few exceptions).
Slow travel allows for a healthier lifestyle. Most people gain weight when on vacation because they're always eating out, don't have time for exercise, and probably don't get enough sleep. When you travel slow you can take better care of yourself (we try to join a gym everywhere we go). We're in the best shape we've been in a long time.
---
---
Why do WE Slow Travel?
As digital nomads and full-time travellers we almost have to Slow Travel.
– Until early 2019 (when Lissette lost her job) she worked full-time. So we needed stability. We don't go sightseeing every day and we do all the normal things people do in a day: grocery shopping, gym, laundry etc. In many ways we live the same lives we did at home but now get to do that in different places around the world.
– Renting an apartment (on Airbnb) for a month is much cheaper than for a day or week. When you book for a month you often get anywhere between 30-50% off the nightly rate for your stay. So for us travelling slow is really cost effective. See my Airbnb tips.
– The 1st year we travelled full-time we got fat. When we started our 2nd year of full-time travelling (in 2015) we decided that we'd take better care of ourselves. We try to join gyms wherever we go and we look for health food stores when we arrive somewhere new.

– Being in a place for a month really allows us to get to know a place.
– Slow travel keeps us from burning out. Someone asked us recently if we ever get bored with travel. We don't. And that's because of the way we travel. When Lissette has a vacation we'll have a traditional 10 day holiday somewhere, ie. travelling "fast" between our longer stays. But we don't do that very often. It's mostly long stays where we have a base. We wouldn't travel any other way.
---
---
But you don't have to be a digital nomad or a full-time traveller to Slow Travel. Even if all you have is a 2 week holiday you can still do it differently.
– How about taking cooking lessons somewhere? Or a language lesson? (Like 'Master of None')
– How about this (a suggestion from one of our readers): base yourself is a small city or town in a popular region and do some cycling day trips?
– How about doing some animal volunteering? We met a lot of people in Thailand volunteering to help out in elephant sanctuaries.
There are lots of options.
Our Slow Travel Highlights?
– For me it was our 3 months spent in Cape Town. We did tons of hikes, a few wine tours, and had a few extreme experiences (I paraglided off Lion's Head, Lissette bungeed off the Bloukrans bridge – the highest bridge bungee jump in the world).
– For Lissette it was our time in Croatia. We stayed there twice for 2 months and liked it so much that we applied for a 1-year temporary Visa. We spent all of 2017 in Croatia. We were just happy to settle down for a while and have a base. We made Croatian friends and visited much of the country. And I did lots of hiking.
– In Chiang Mai, we did a month of Muay Thai training and got in great shape. We met young people who had dropped everything to come to Thailand for the sole purpose of training in Muay Thai. Some of them had done it for 6 months and were even fighting professionally. It's something I wish I had done earlier in life.
Have you experienced Slow Travel?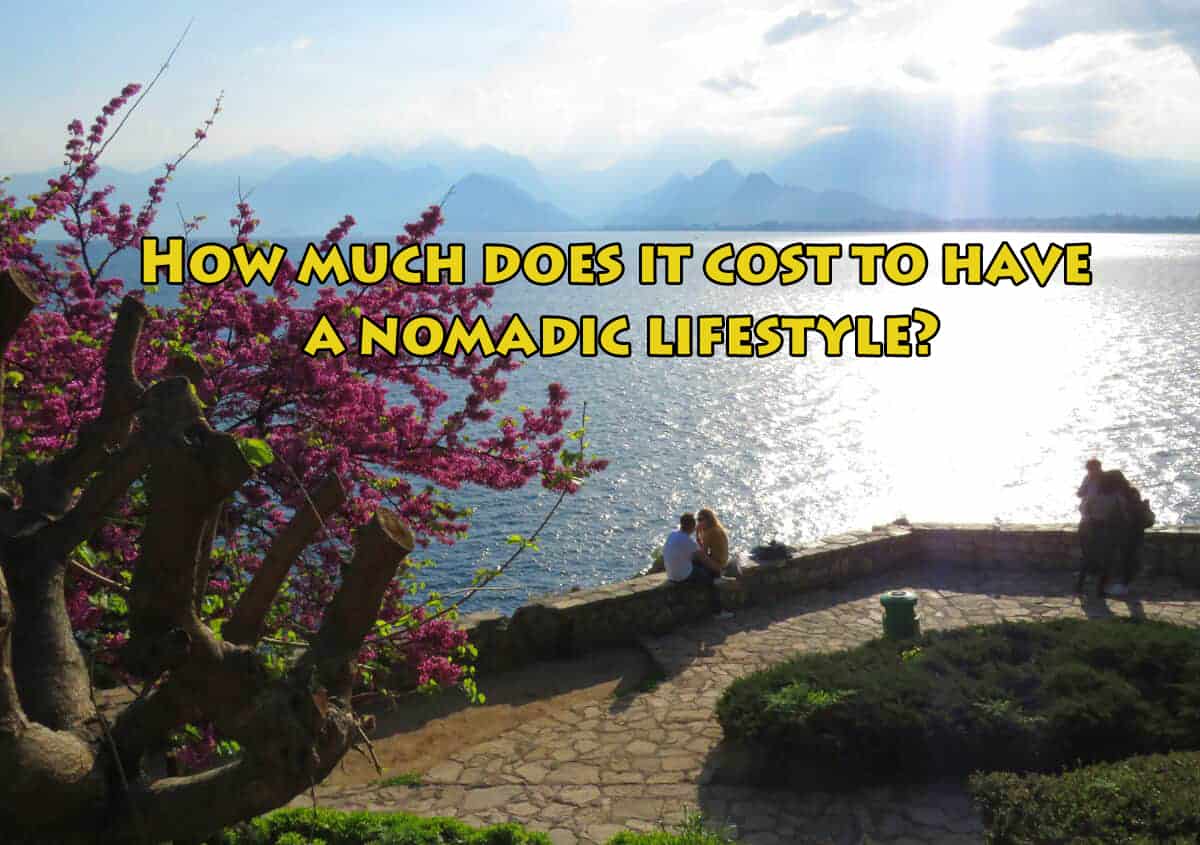 PS. Looking to book flights, hotels, tours, or rent a car? Have a look at our Travel Resources page.