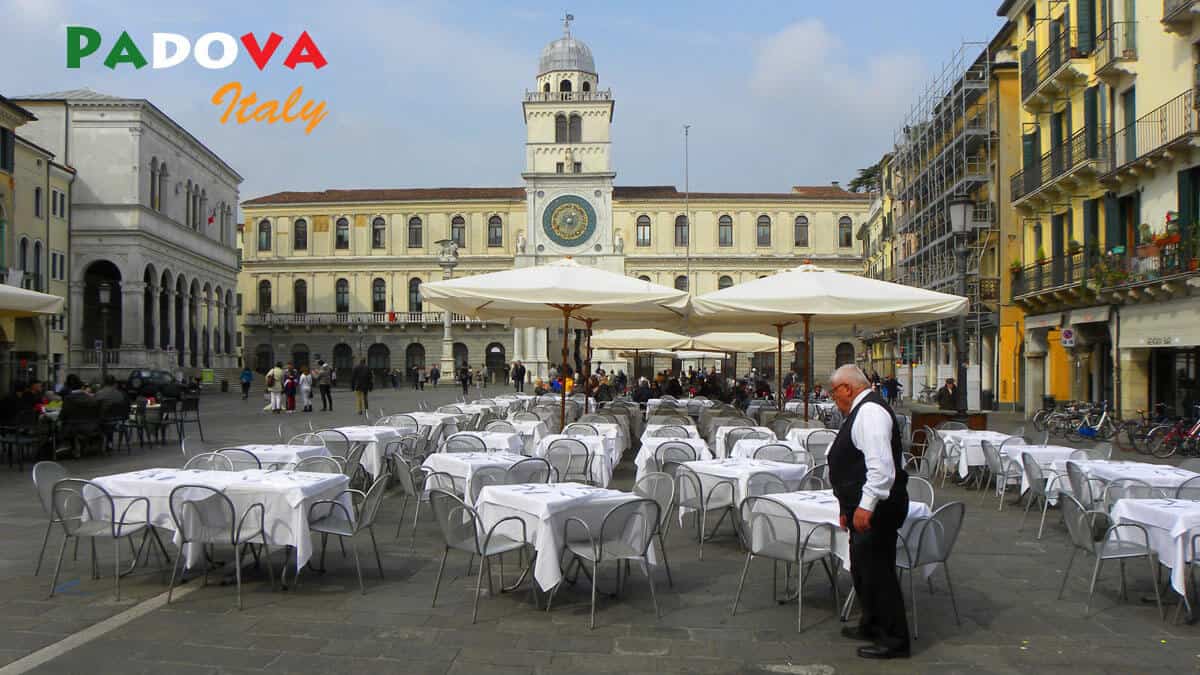 How we saved money using Padua (Padova) as a base in the Veneto region
Being full-time travellers who travel slowly (usually staying somewhere a month at a time), we're often trying to juggle visiting interesting (and sometimes popular) places with saving money.
We recently faced a dilemma planning our base in the Veneto region. Venice is way too expensive for a long stay. Verona is also very expensive.
---
---
I researched other places in the Veneto region, less popular tourist places that are stops on the major train routes. And that's when I first heard of Padova (or Padua, the anglicized version of the name). Padova is actually a popular spot among Italian tourists and has many highlights including: Saint Anthony's Cathedral (a cathedral visited by millions of Catholic pilgrims every year), the Pretto della Valle (Europe's biggest square), and the UNESCO Heritage site botanical gardens (the first botanical gardens in the world). It has a lot more sites in its old historic center. I'll include some photos below as well as some informative links for those interested in visiting Padova.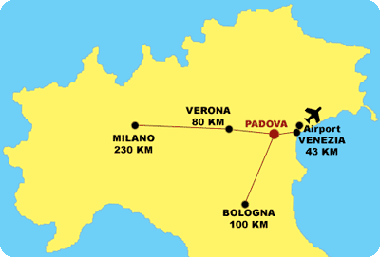 .
Airbnb prices in Padova were much more in our price range and I found 2 apartments that are great value in different ways.
1) Because of an accidental double-booking in the 2nd apartment that I'll cover (below), we spent 3 nights in this fabulous apartment. It's one of the nicest apartments we've ever stayed in and Nicoletta (the host) is a warm, wonderful lady. It's also right next to the historic center. For $106 CAD (about $85 US) it was a great value. Nicoletta might also give you a good deal on a longer term stay if you ask.
2) The 2nd apartment is very different: situated next to the train station (3 min walk) it is not luxurious, is a bit quirky, and does not look great from the outside. But it is a great value dollar wise at $1361 CAD all-inclusive for 28 days. That's $1065 US. It's next to a gym (which we've joined for a month) and is an INCREDIBLE base to explore neighboring cities (you can get to Venice in 30 min, Verona in 40 min, and Bologna in 1 ½ hrs. We even went to Rome in 3 hours). It's nice to get off the train and walk 3 min to the apartment. Eloisa, the host, even gave us a tour of the historic center. Plus she gave us bikes that we could use to explore the town.
I recommend both apartments above (but the 1st is for sure the best)
.
---
---
In the end, Padova was a great base: just the right size, well-located, and not jam-packed with tourists. And we did a lot of day trips to places like Verona, Bologna and Venice – all easy to do because of Padova's location.
.
If the cost savings are not enough to convince you, have a look at these photos of Padova.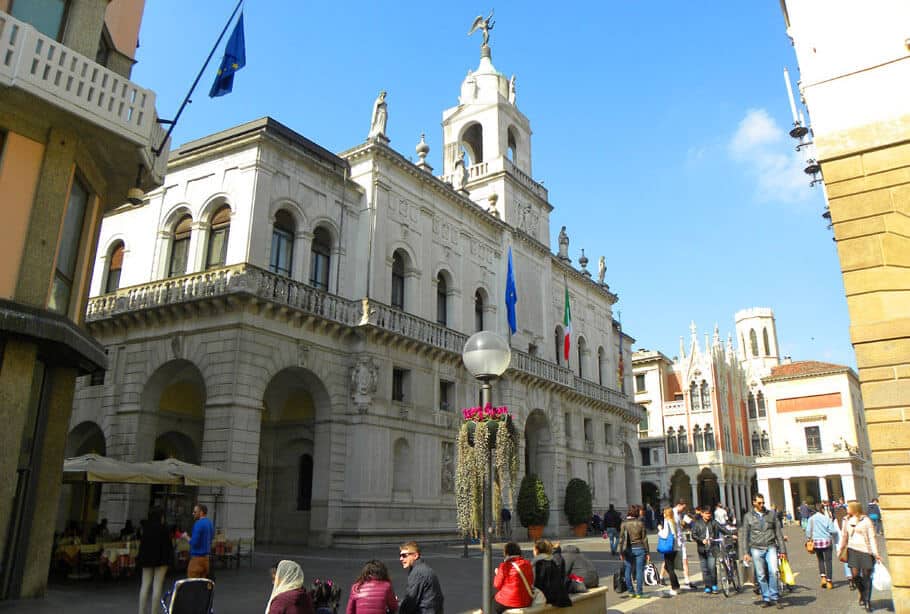 .
---
---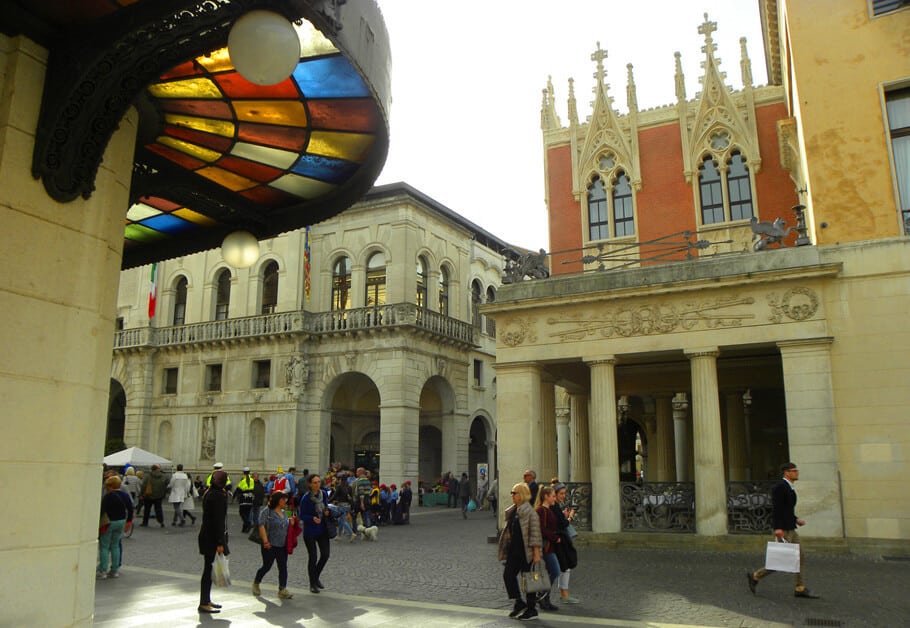 .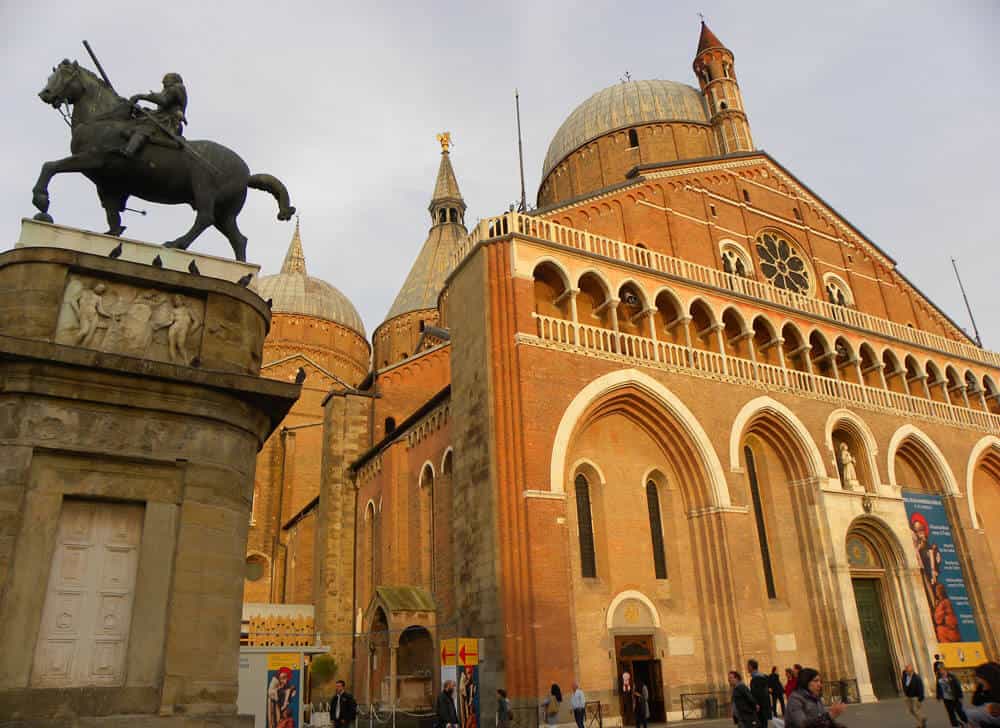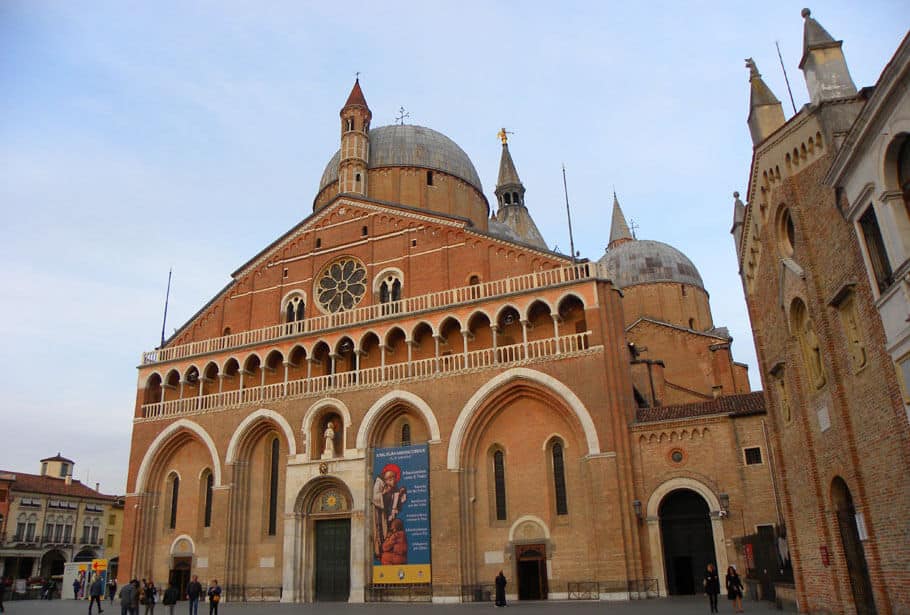 .
---
---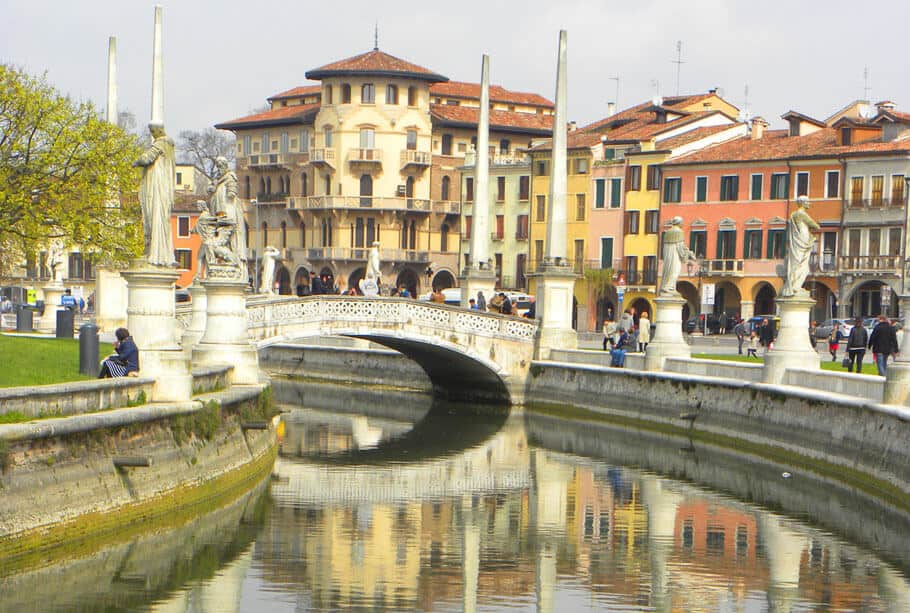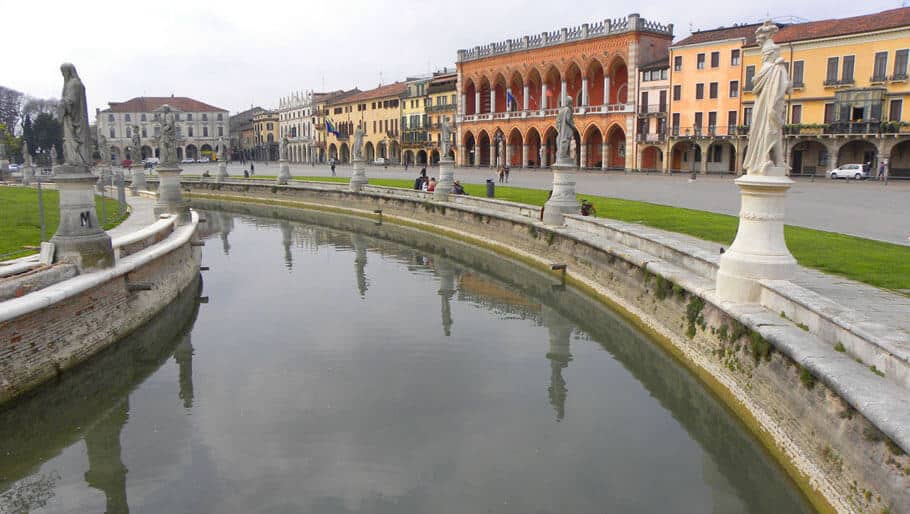 .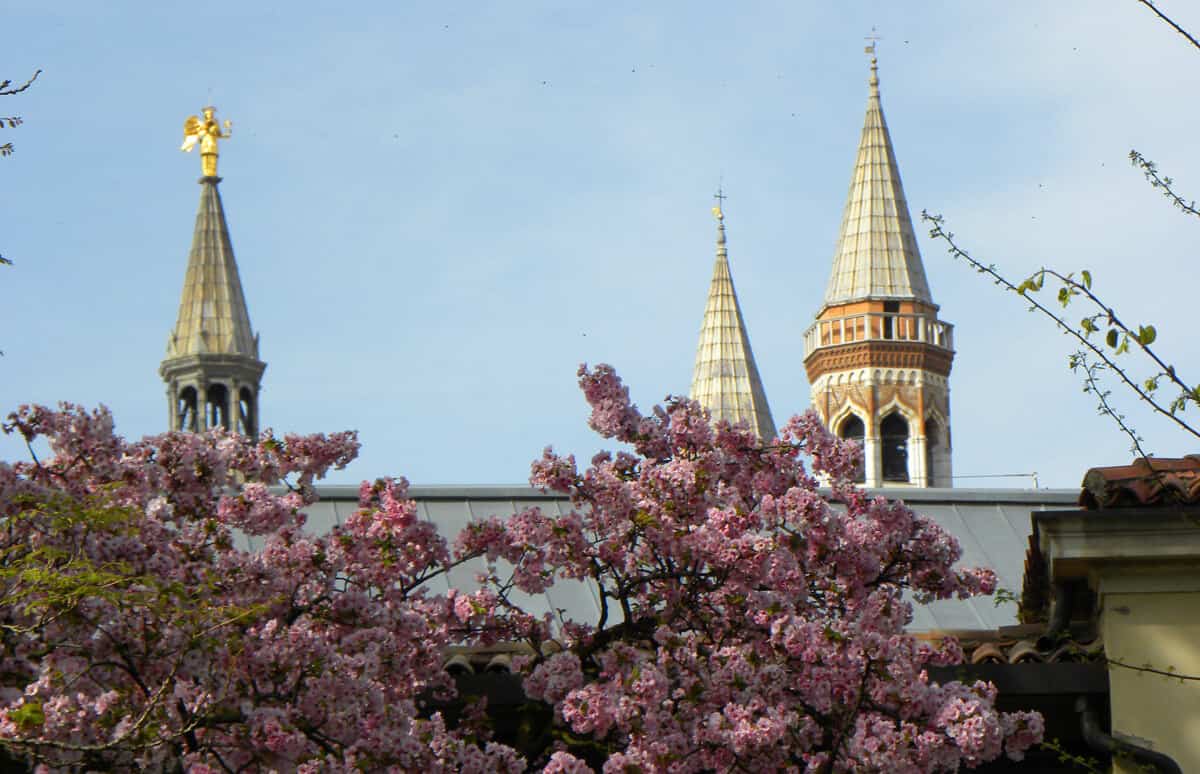 .
.
---
---
Padova information
Tourist office: Padova has a tourist information office at the train station which we've found very useful. They also have one in the middle of the historic center, close to the Palazzo della Ragione. Their website.
Getting around in Padova: Padova has one tram line which passes right by the train station (every 10 minutes) and will take you to all the main sites in the historic center. There's a booth to buy tickets for trams and buses right where you step out of the train station.
Map of Padova: HERE.
Detailed Tourist Information: Wikitravel has a detailed page on Padova.
Accommodation. Besides apartments, Padova has a few reasonably priced hotels in the center: Hotel Mignon and Hotel Casa Del Pellegrino are both excellent for a short visit.
Have you been to Padova?
---
---

Ps. If you find our blog helpful, please consider using our links to book your flights, hotels, tours, and car rentals. Have a look at our Travel Resources page.