A day in Venice (and on the joys of skipping the sights)
We've been to magical Venice before, lining up to see the main attractions and doing all the other tourist highlights – all the stuff you sometimes feel you have to do because you may never see the place again. This time, 8 years later, we decided to just enjoy Venice: ie. walk around, take some photos, look at people and sit on a square having a Spritz.
That's exactly what we did.
If you want a bit of history and a recap of the highlights of Venice have a look at our previous post. But if you just want to see a whole bunch of photos that show off Venice's beauty just continue on this post…
.
.
.
---
---
.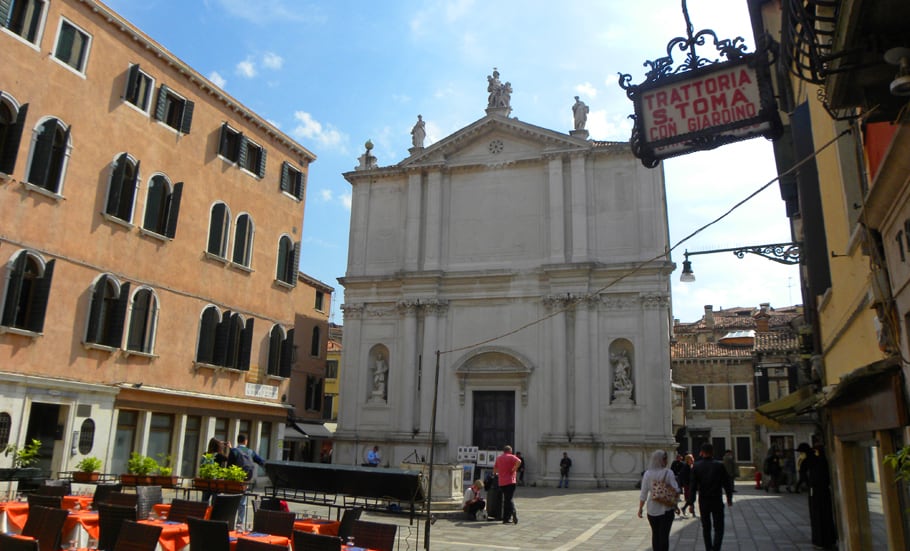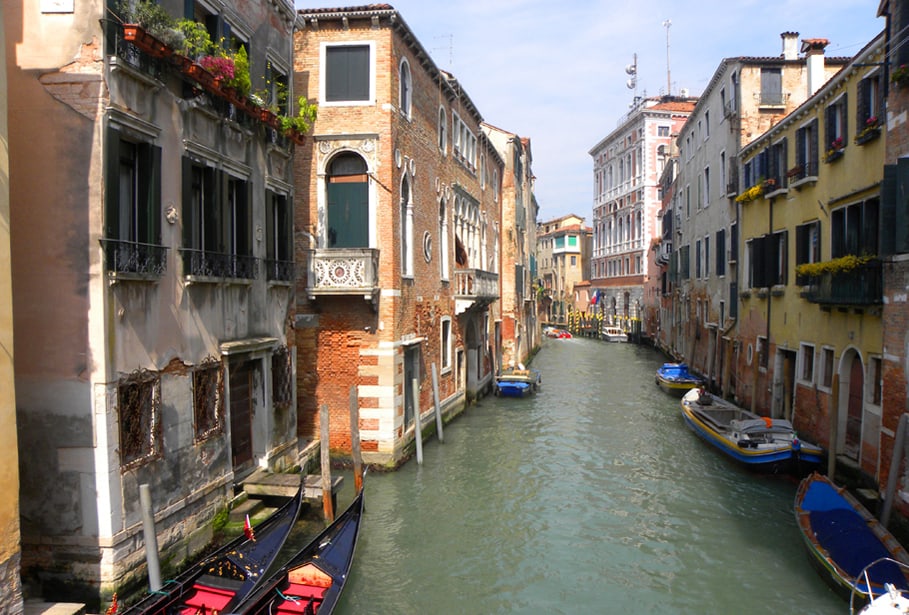 .
---
---
.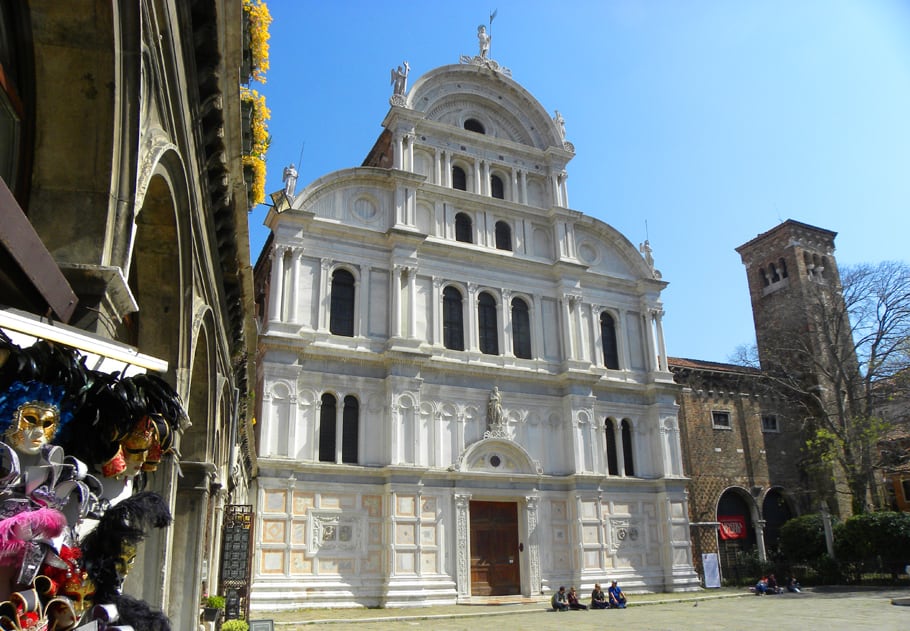 .
.

A few photos of St. Marc's Basilica. The interior is, in our opinion, not as impressive as the Doge's Palace. But still a must-see in Venice. The lines however are long….we were happy to not have to line up this time around.
---
---
MUST-DO'S:
I talk of "skipping the sights". But there are 2 sights you HAVE to see if it's your first time in Venice: Doge's Palace and St. Mark's Basilica. This 2 hour skip-the-line tour lets you see both. Then you can go back to relaxing and eating gelato.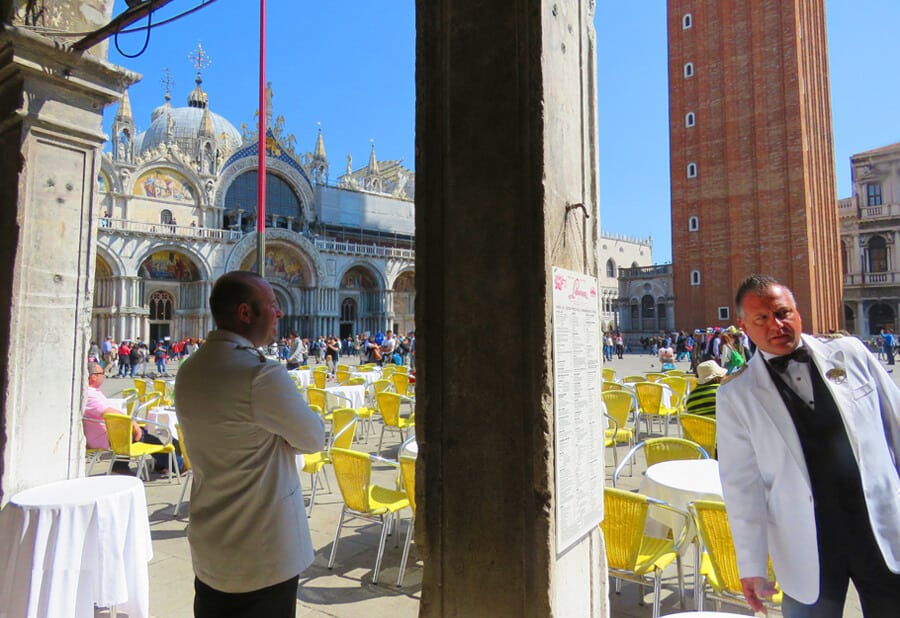 .
.
---
---
.
.
---
---
.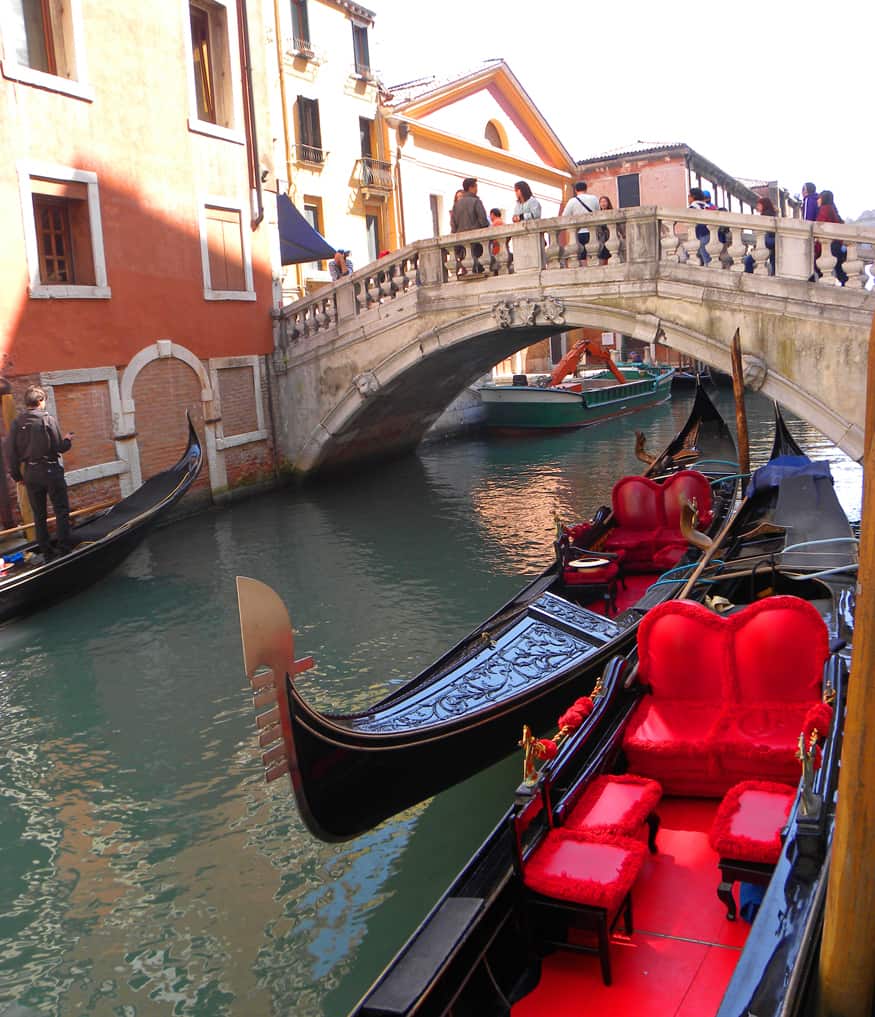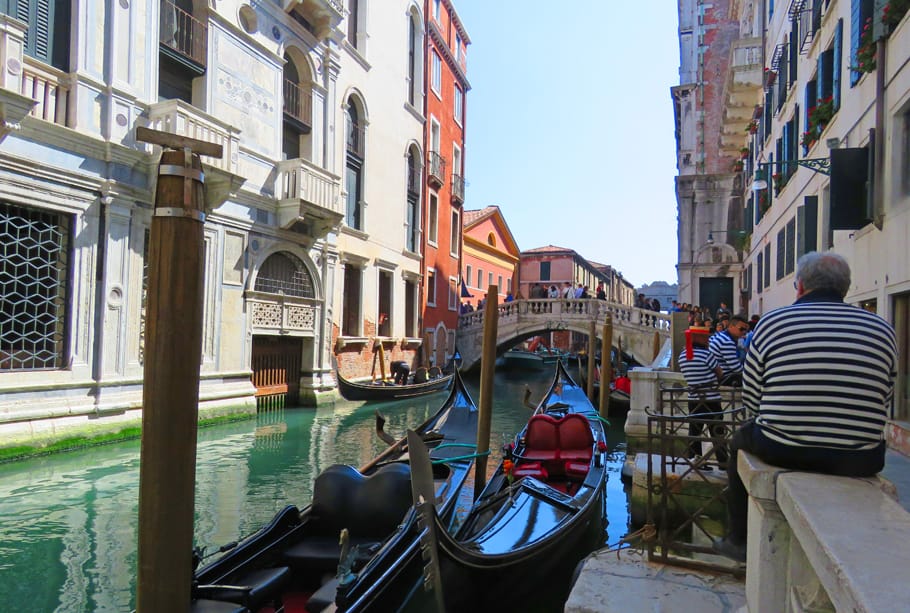 .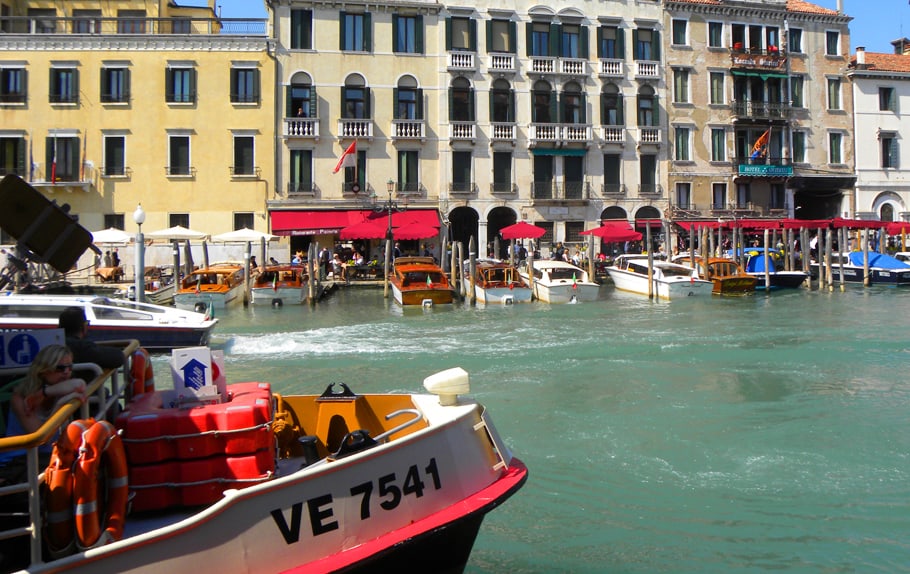 .
---
---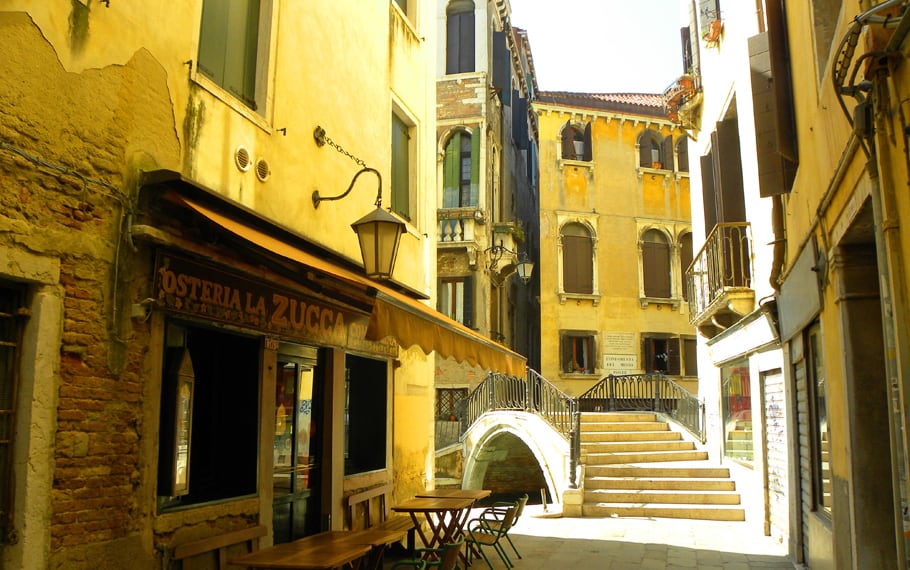 .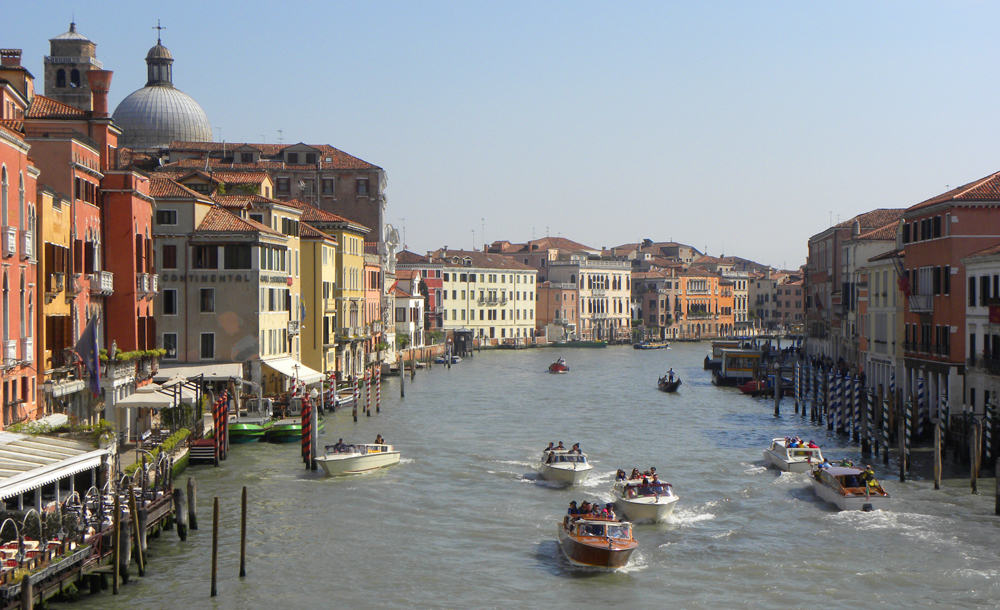 .
.
---
---
Accommodation
We stayed at the Hotel Cannaregio 2357, which is a bargain in Venice. Recommended.
Flying in
Venice's Marco Polo Airport (airport code: VCE) is 8 km (5 miles) north of the city center.
On the joys of skipping the sights

Our day made me question something. Ever feel that having to enter all the tourist sights can detract from the pleasure of visiting a place? On the one hand you can't miss Mark's Basilica and the Doge's Palace. And the views from the Campanile are great. They're "must-see's" in Venice. On the other hand, dealing with crowds and lines can be really stressful. And having travelled full time now for 2 years (and seeing lots of museums) we often feel "Museum-ed out". We find we often just can't take the crush of people and the long waiting times in line. It was actually a relief not to have to enter the main sites and to just enjoy the city. I wonder if people sometimes feel the same way but feel an obligation or guilt to see certain sights when visiting a destination? I'd be curious what people think.

Ps. If you find our blog helpful, please consider using our links to book your flights, hotels, tours, and car rentals. Have a look at our Travel Resources page.