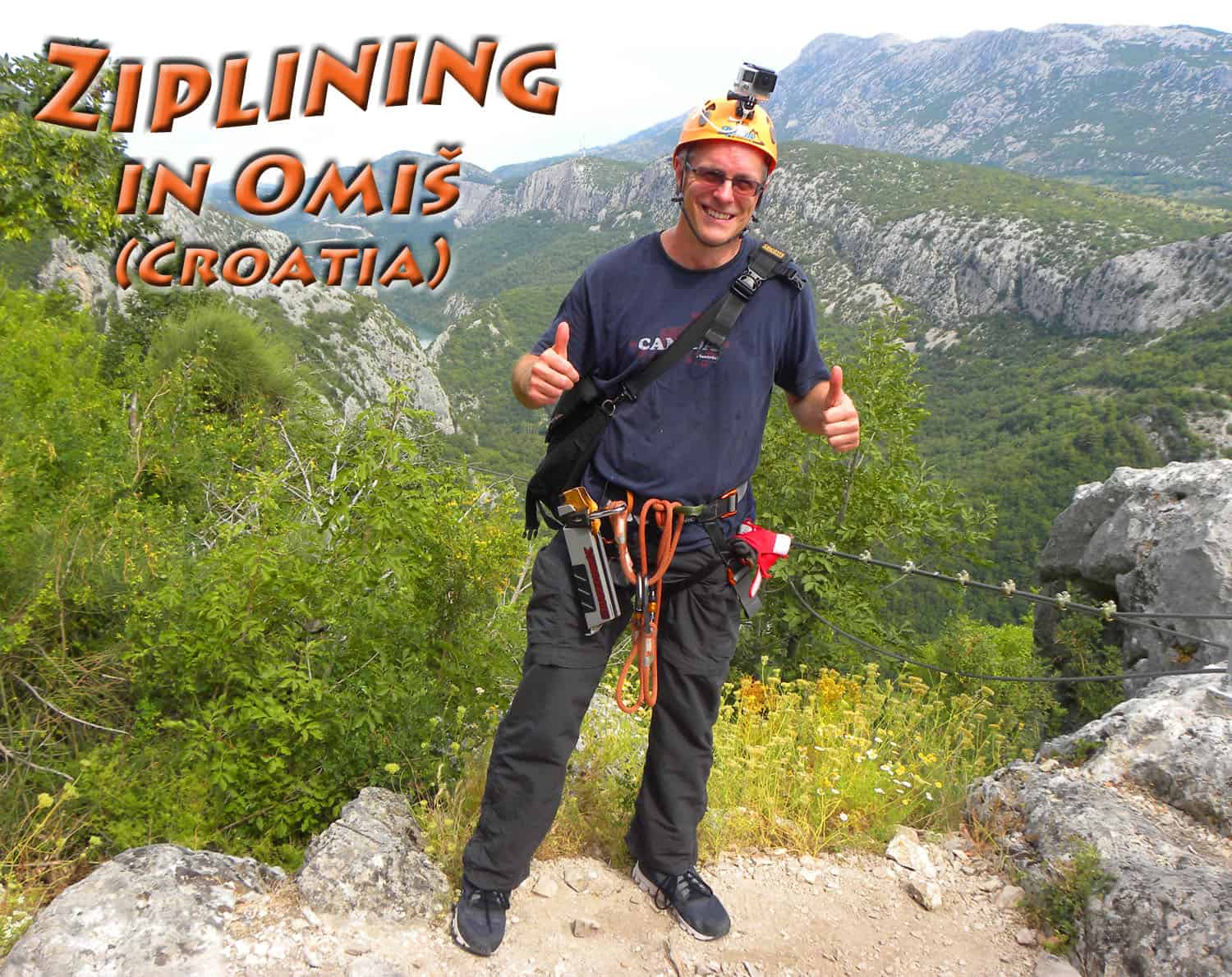 A year ago I made a deal with Vedran, our Croatian friend. "If we come back to Croatia next year we're going to go ziplining". We shook hands on it.
Why ziplining? We were standing at the top of the Starigrad fortress in Omiš, a little town in Croatia that is also the country's adventure capital. The views are incredible and looking at the high cliffs I could imagine what an incredible experience it would be to zip along their edges and over the Cetina river below. Omiš has the longest ziplines in Croatia. Neither of us had ever ziplined. So what better place to do it for the first time?
I contacted Zipline Croatia, booked our tour, and on a July day Vedran and I headed to their office.
.
Here's a short video to give you an idea of our experience. (Music: "Feeling It" by Blink 182)
.
A few photos:

Above: Vedran looking a bit nervous about the 1st line.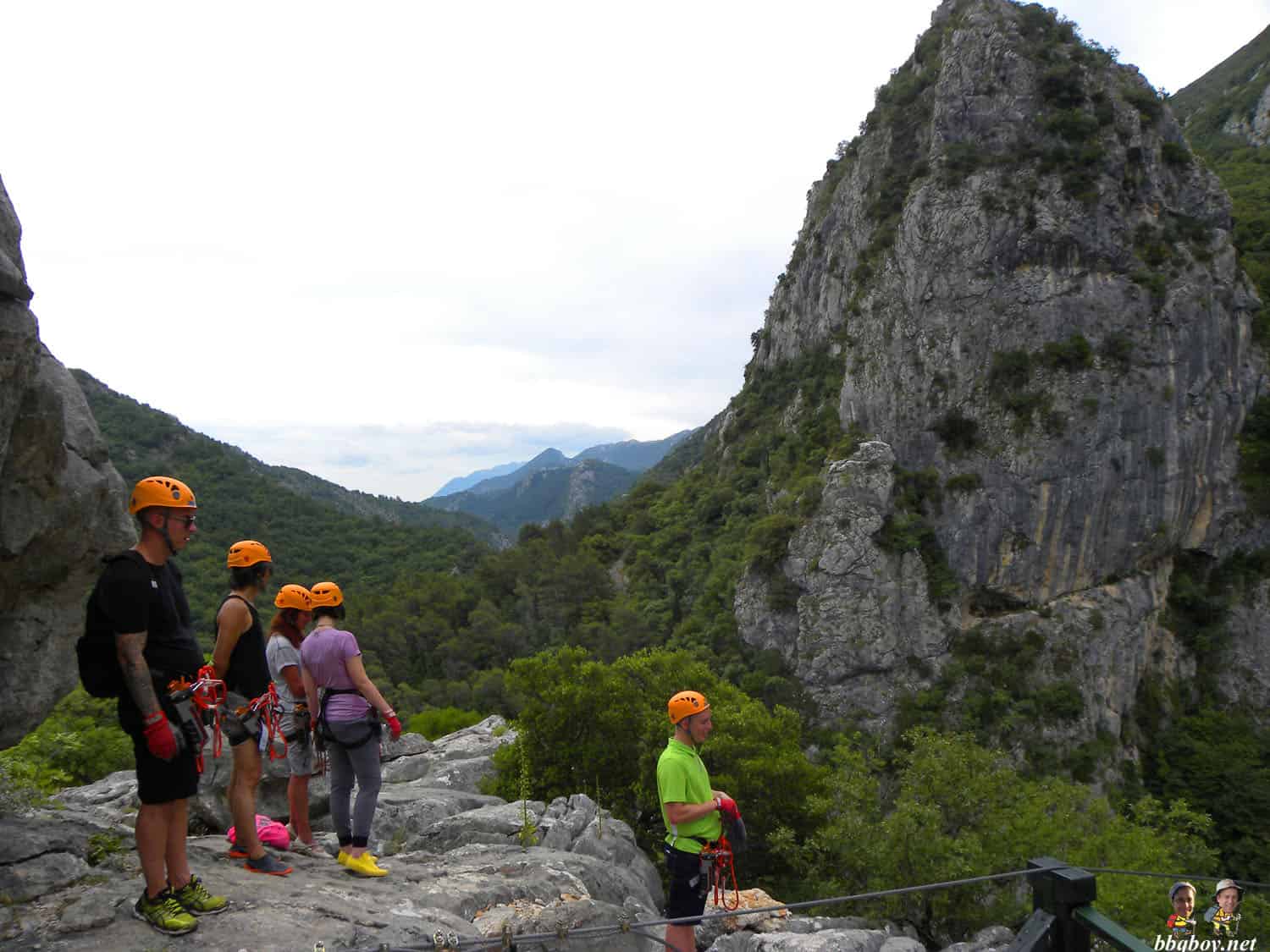 Above: Mountain views
Above: Vedran and the Zipline Croatia guys, pumped after a day of ziplining.

Practical details: Bring water and closed shoes. Meeting point is at Zipline Croatia's office in Omiš. From there it's a 10 minute drive (in their minibus) up the river and into the hills. After a 5 minute walk, we arrived at a training line where they showed us the basics (all very easy). From there it's about a 10 minute hike to the 1st zipline. The next 2 hours were spent ziplining 8 different lines. The last line finishes near the road. There they pick you up and bring you back to the office in Omiš. Total time: approx 2 ½ hrs.
Disclosure: We were given 50% off on this tour in exchange for an honest review (Prices at time of writing 400 kuna per person). Honest thoughts? We really enjoyed the experience, was a blast. Would recommend it to anyone.
.
Have you ever ziplined? Would you do it?
——————————————————————————————————————————————————————————————-
If you haven't subscribed yet and want to get our posts and newsletters sent to your email, just insert your email address below: