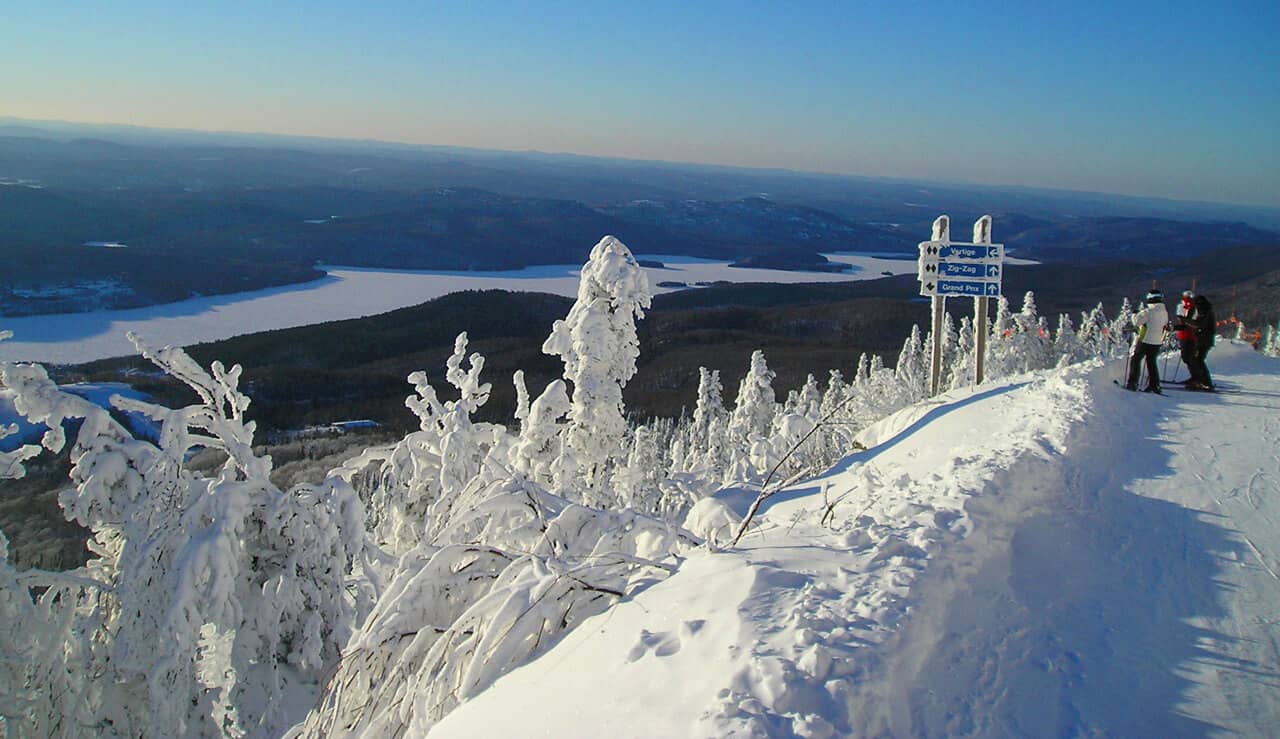 A Ski weekend in Mont Tremblant
Nice and sunny eh? Temperature was actually -30 C at the base, -33 C at the top (that's – 27C Fahrenheit) . My friend Lawrence and I came here for a guy's weekend of skiiing. The great thing about Mont Tremblant village is that everything is right there in the village; hotels, restaurants, bars, shops – you don't have to drive anywhere (the village was developed and run by Club Intrawest, the same people who run Whistler in BC). A lot of tourists come to Mont Tremblant and it has the best skiing close to Montreal. The only negative about the place is that it is expensive. But for anyone with money looking for a fun few days in winter, this is a great place. You can even ski right down to the front door of your hotel.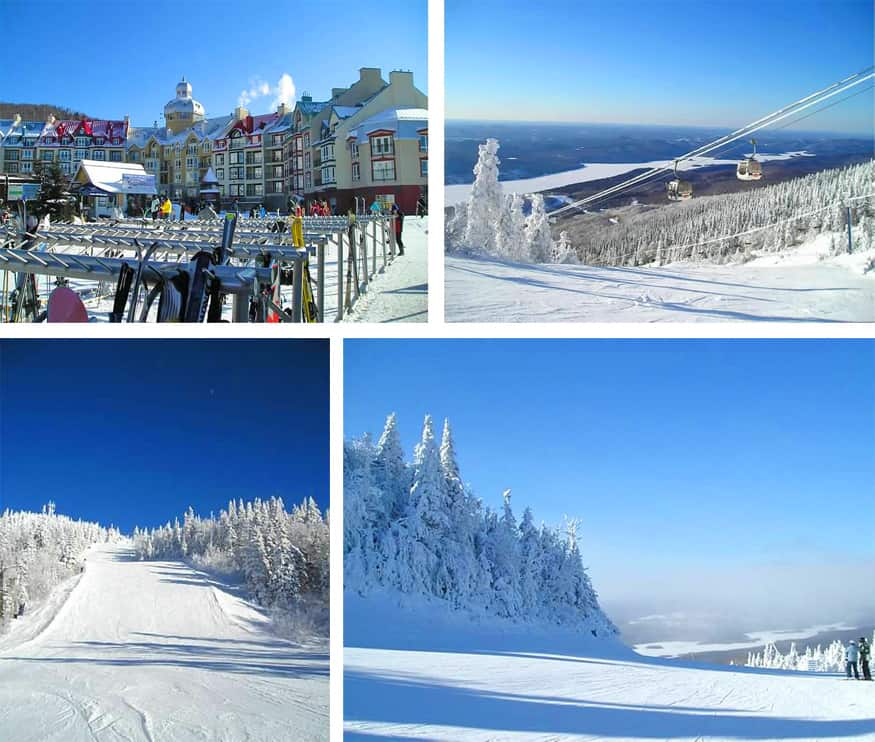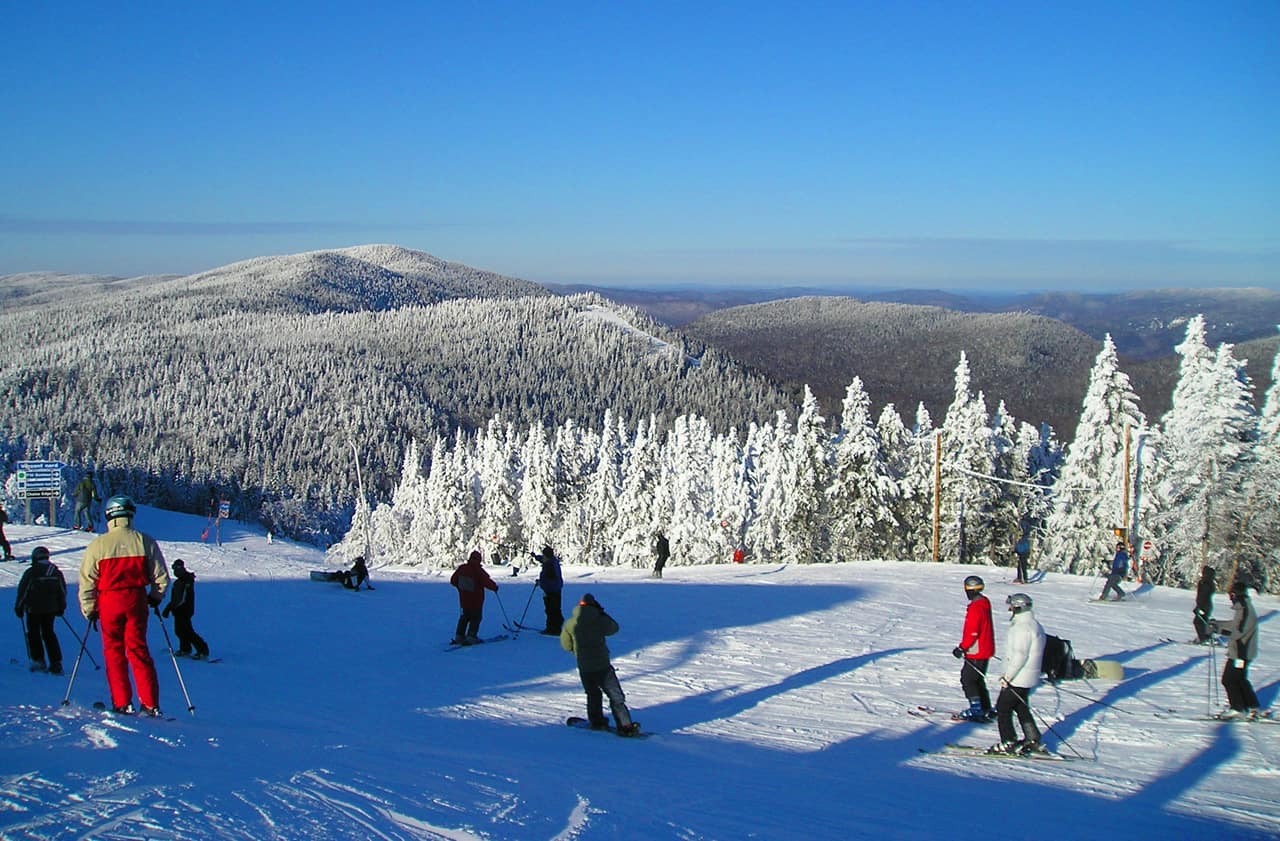 But there's more to Mont Tremblant than just skiing. Lissette and I have been here a few times just to get away from Montreal. You can hike on the top of the mountain (in the summer) or going to a spa (Le Westin Resort and Spa is very popular and has a great spa). Within 3km of the village are some of the best golf courses in Quebec: Le Diable (my favorite course) and Le Geant are both amazing. We have some American friends who come to Quebec with the sole purpose of visiting Mont Tremblant. It is that popular.
---
---
Accommodation: We usually stay at the Holiday Inn Express & Suites Tremblant. But the above mentioned Westin is excellent, especially looking for a spa vacation.
Car Rental. Most people coming to Mont-Tremblant rent a car in Montreal. Some rent it at the airport and drive straight to Mont-Tremblant (about 90 minutes). We use Rentalcars.com – they dig up the cheapest rates and best options from all the major car rental companies.
Below: other activities that might interest you in Mont Tremblant
---
---

Have you been to Mont Tremblant?
Ps. If you find our blog helpful, please consider using our links to book your flights, hotels, tours, and car rentals. Have a look at our Travel Resources page.