Above: Climbing on 1000 year old monuments. Something you shouldn't do…
What should you do to be a better tourist this summer? We had an article published this weekend in the Globe and Mail, Canada's most read newspaper. For those with an online subscription to the G&M, you can access the article here. If you're Canadian I recommend subscribing to the newspaper (as we have).
For those of you who don't have access to it, I've included a version of the article below: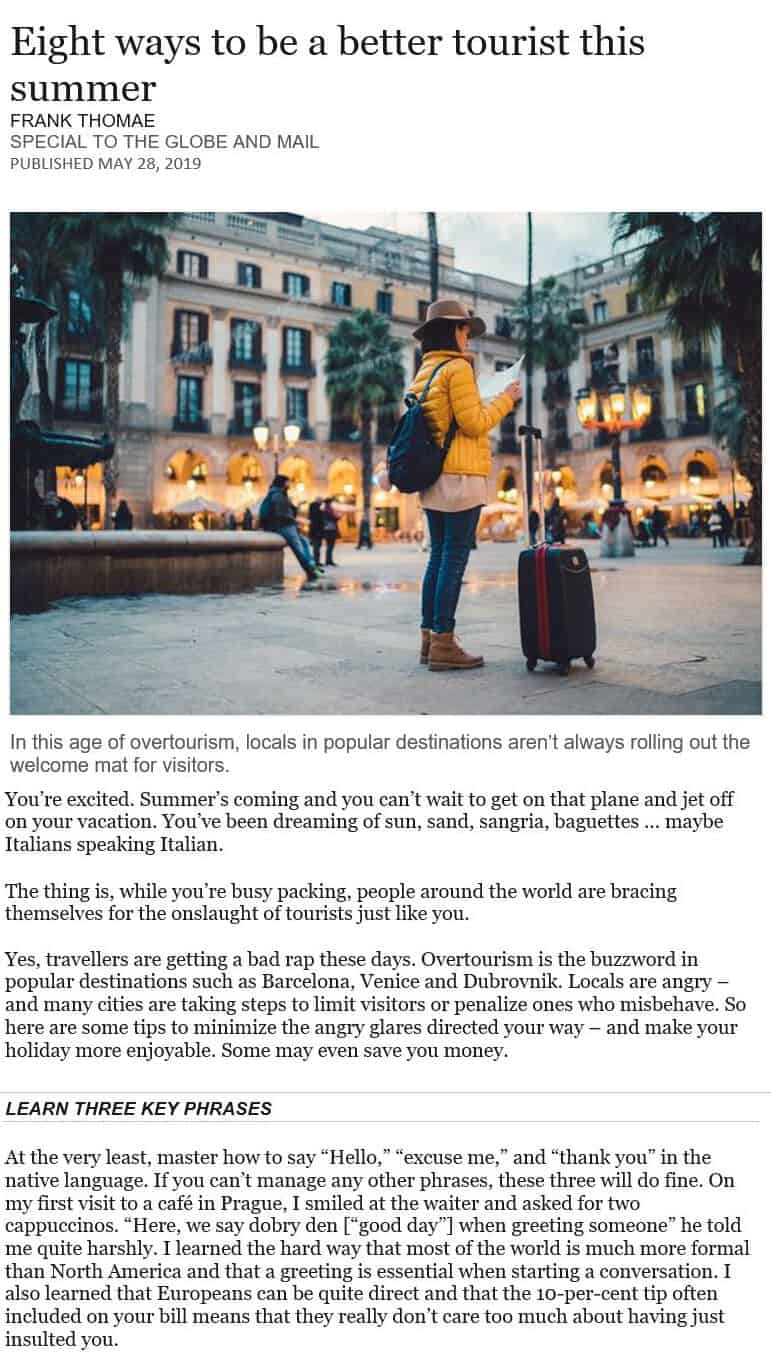 The article focused on Europe because the continent easily accounts for most of the world's total tourist visits (in 2016, 58% of tourists went to Europe. The 2nd most popular continent was Asia at 20%). If you take just summertime visits the percentage visiting Europe would be even higher. As a commenter on the G&M said, people should broaden their horizons. He's right, there are other places that people should consider visiting in summer. I wrote about that specific subject here.
Is there any other bad tourist behaviour that gets on your nerves?