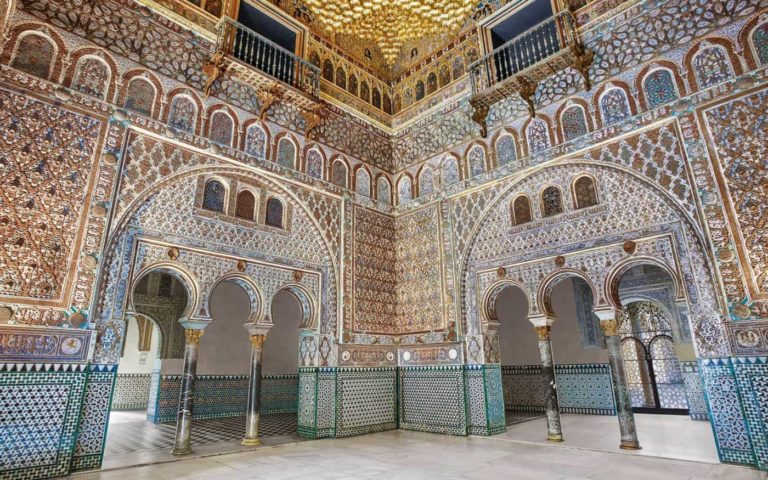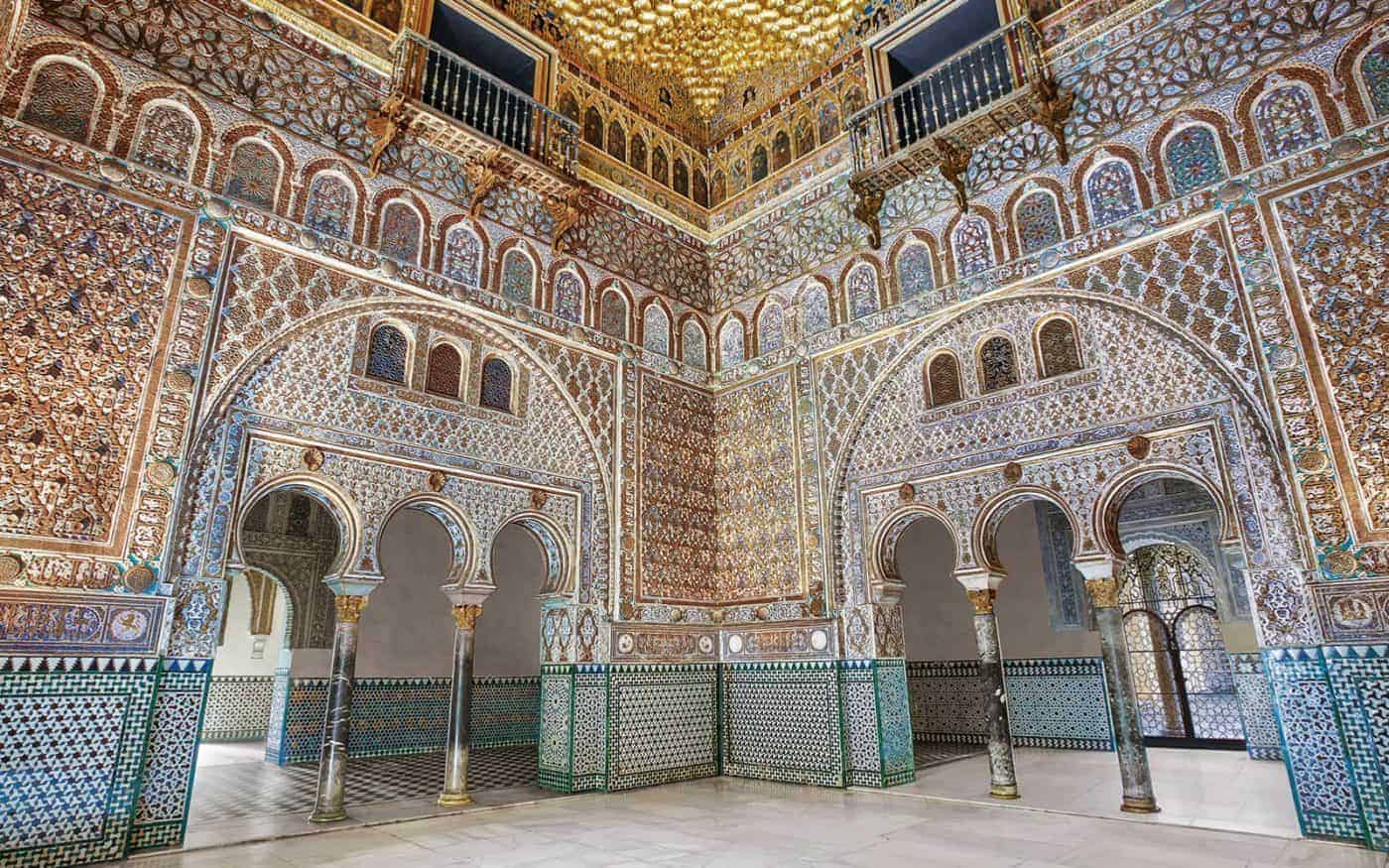 One of the highlights in Seville is visiting its palaces. Not only are they the most beautiful palaces in Seville, they're among the most beautiful palaces in all of Andalusia.
This post covers 3 palaces that have to be visited while in Seville. It also covers an additional palace where you can have a luxury stay in a palace.
1. The Real Alcazar
The #1 attraction in Seville, a UNESCO World Heritage Site, one of the Top 3 Moorish sites in Spain, and a residence of the Spanish Royal family.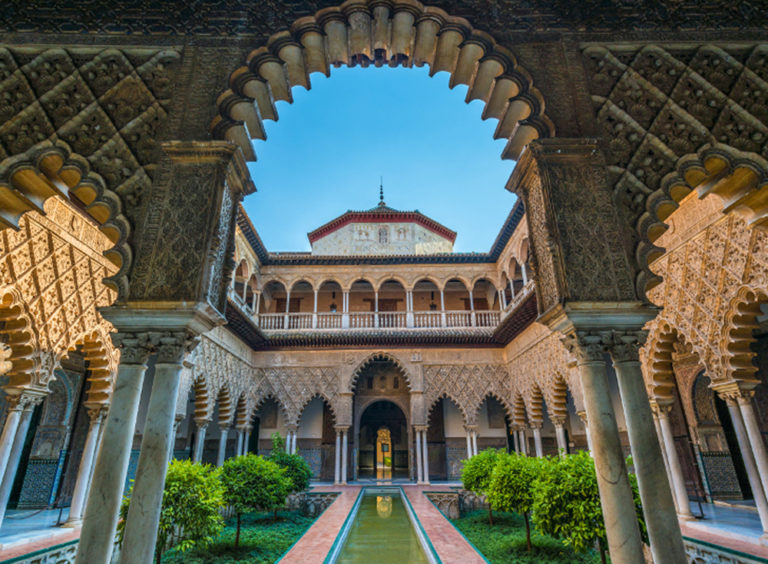 Originally built as a "palace fortress" by the first Muslim ruler of Andalusia in 712 AD, the Real Alcazar was converted into a total of 12 palaces that would be the main residences of the caliphs until the recapture of Seville by Christian forces in 1248. With incredible Islamic architecture, exquisite tilework, and lavish and extensive gardens, it is one of Spain's "must-see" sights.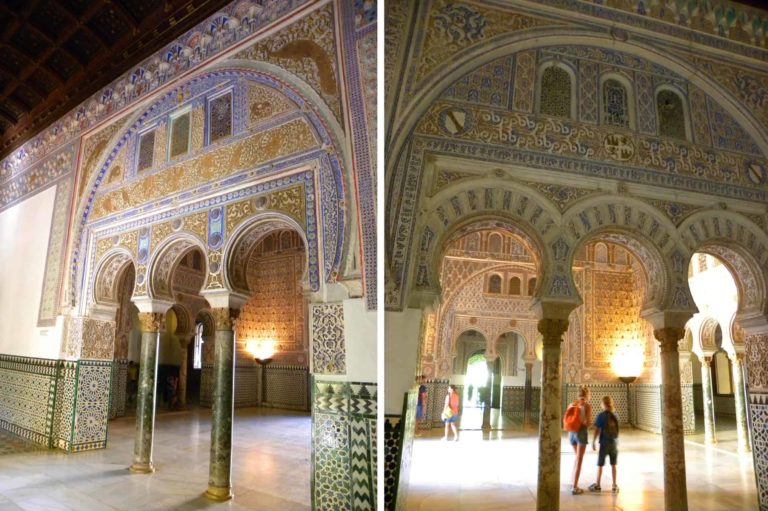 ---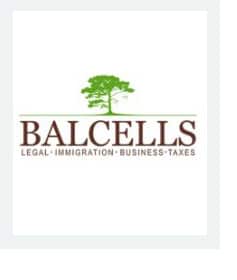 Thinking of moving to Spain? Marta at Balcells Group helped us get our Visas. She's an immigration expert and will help you with all your Visa needs. More detail here.
---
2. Palacio de las Dueñas
While the Real Alcazar is a Royal palace, Seville also has many private palaces owned by wealthy families. One of these is Palacio de las Dueñas.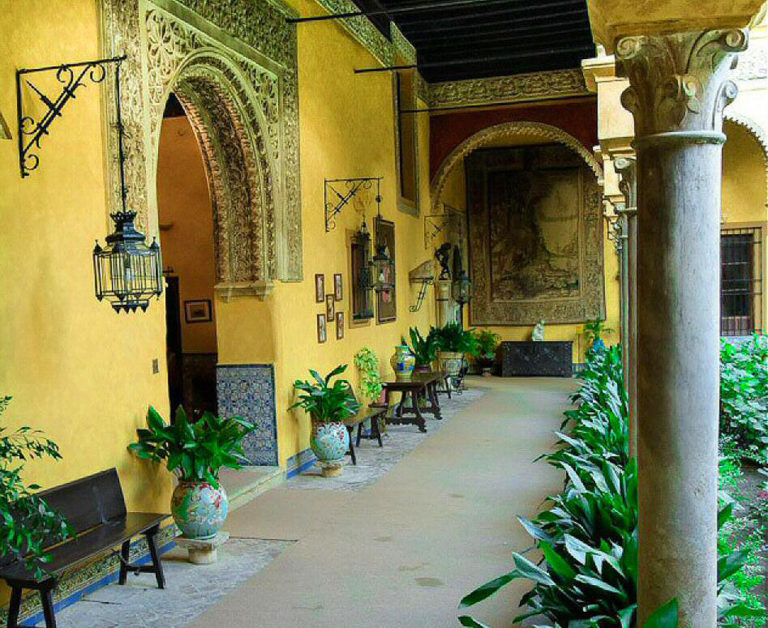 It is the most romantic, "typically Spanish" palace you'll find on this list: you'll see Spanish paintings from the 18th and 19th century, mounted bull's heads, and rich tapestries. Outside you'll find a courtyard garden in traditional Moorish style with tiled paths and fountains. In the gardens are exotic plants (some originating from the Orient) as well as walls filled with Bougainvillea.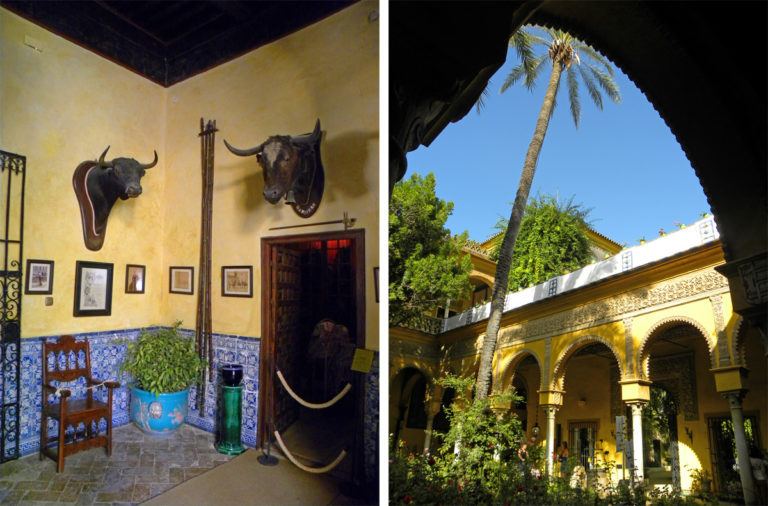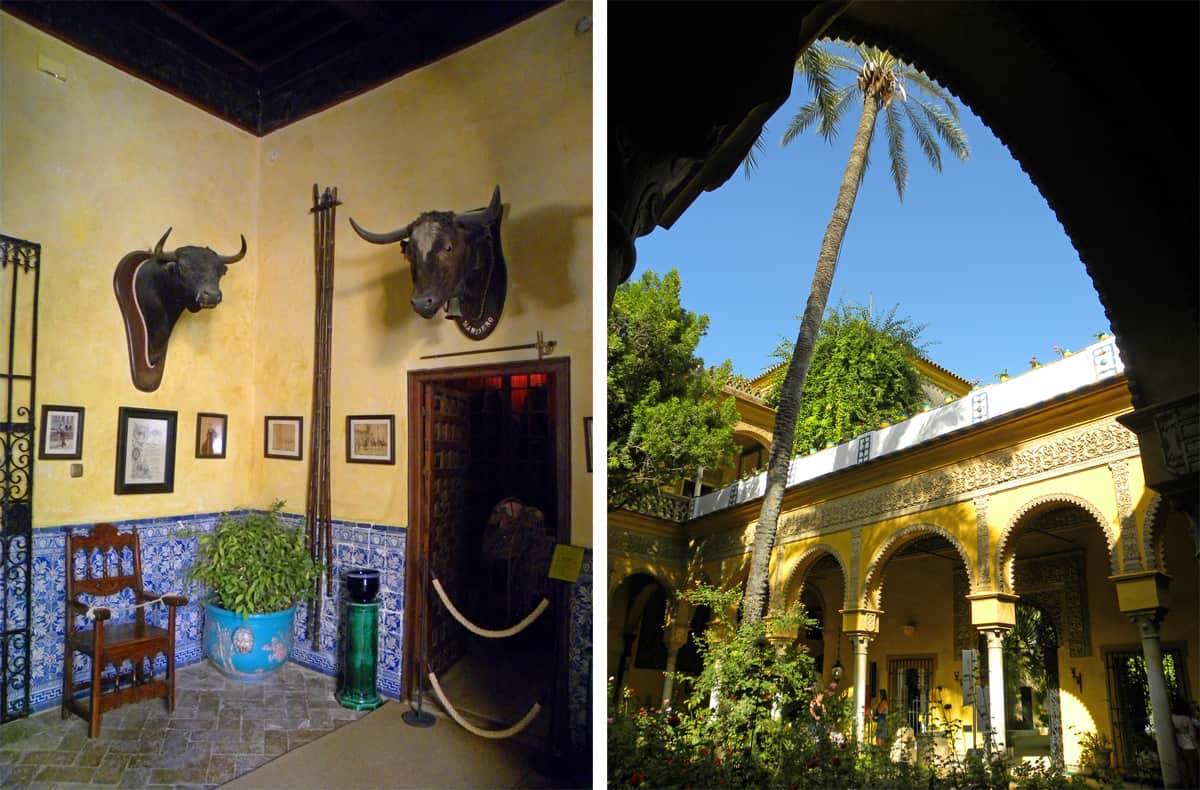 ---
---
3. Casa de Pilatos
I love Casa de Pilatos. The outstanding highlight here are the tiles or Azulejos. The palace has one of the largest azulejo collections in the world and has been used as a filming location for many movies.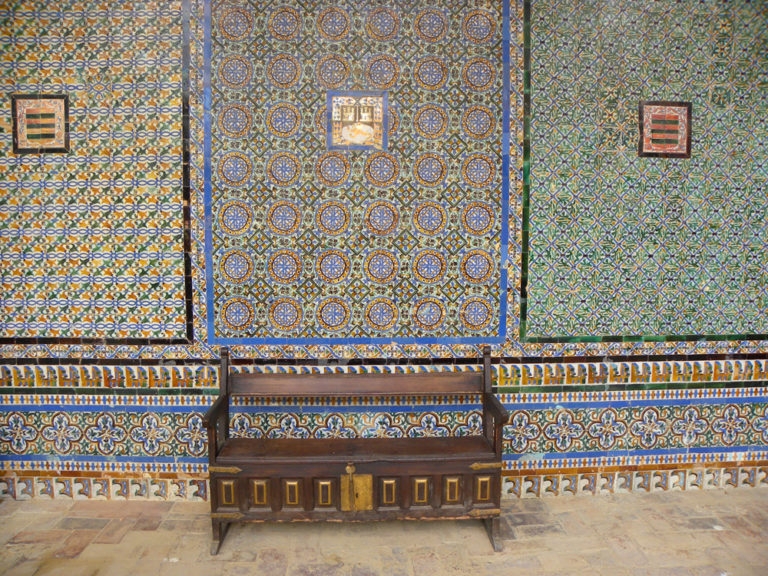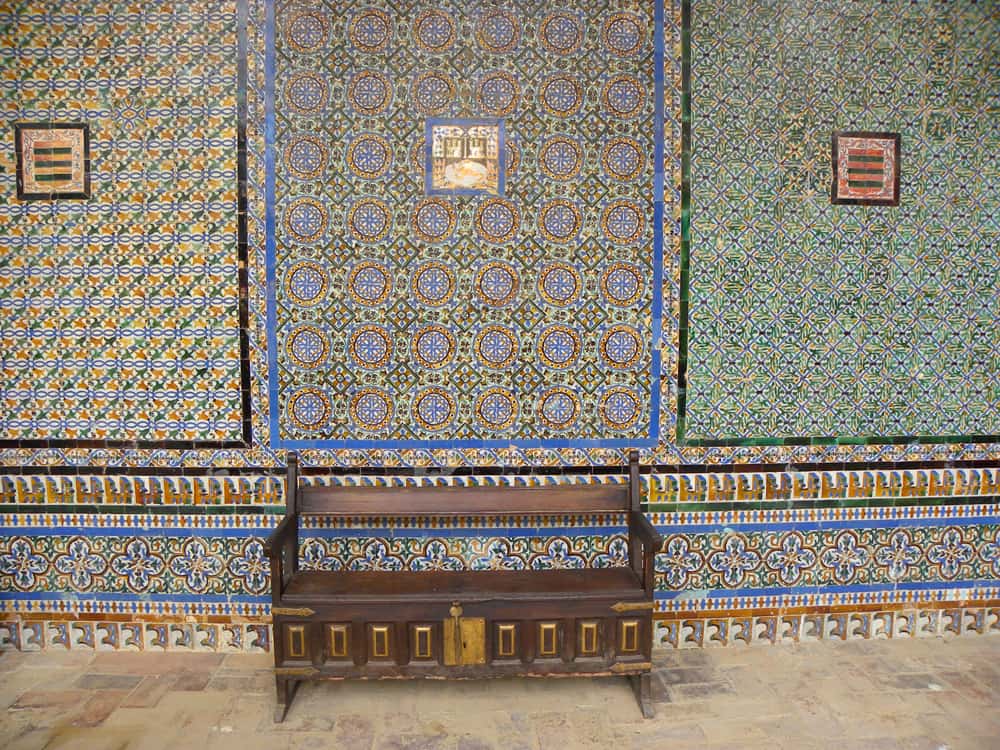 Built in Italian Renaissance style with Mudejar (Islamic-influenced) elements, you'll see beautiful patios and gardens, a courtyard adorned with a fountain and busts of Spanish kings and Roman emperors, and rooms filled with paintings, tapestries and azulejos. Casa de Pilatos is considered one of the finest examples of Andalusian architecture of 16th-century Seville.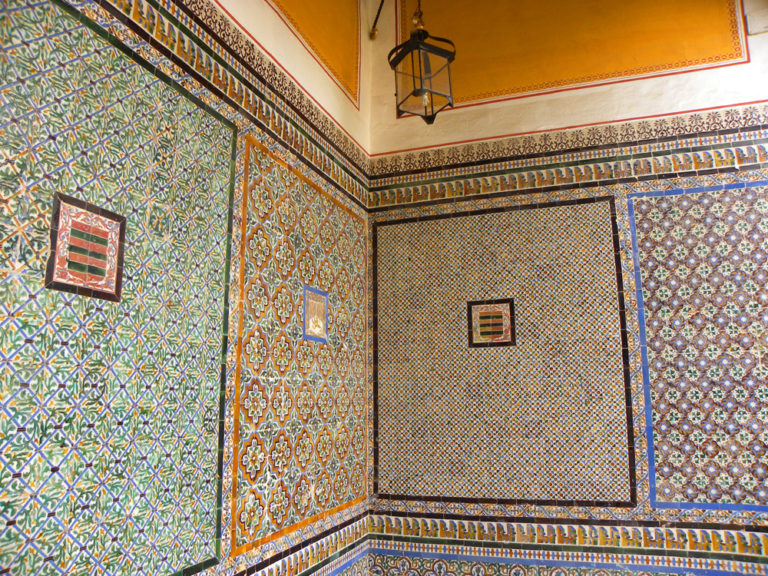 ---
---
---
Dream of Sleeping in a Spanish palace?
Right next to Casa de Pilatos is the Palacio de Villapanés. It was built in 1728 as a residence by a famous admiral of the Spanish fleet. It was later sold to the Marquis of Villapanés. It is now a luxury hotel, one of the best in Seville. It has Mudejar architecture, a large central patio, tiles everywhere, and beautiful furnishings. High end and exquisite.